Tilt
Anoushka Akel, Ruth Buchanan, Meg Porteous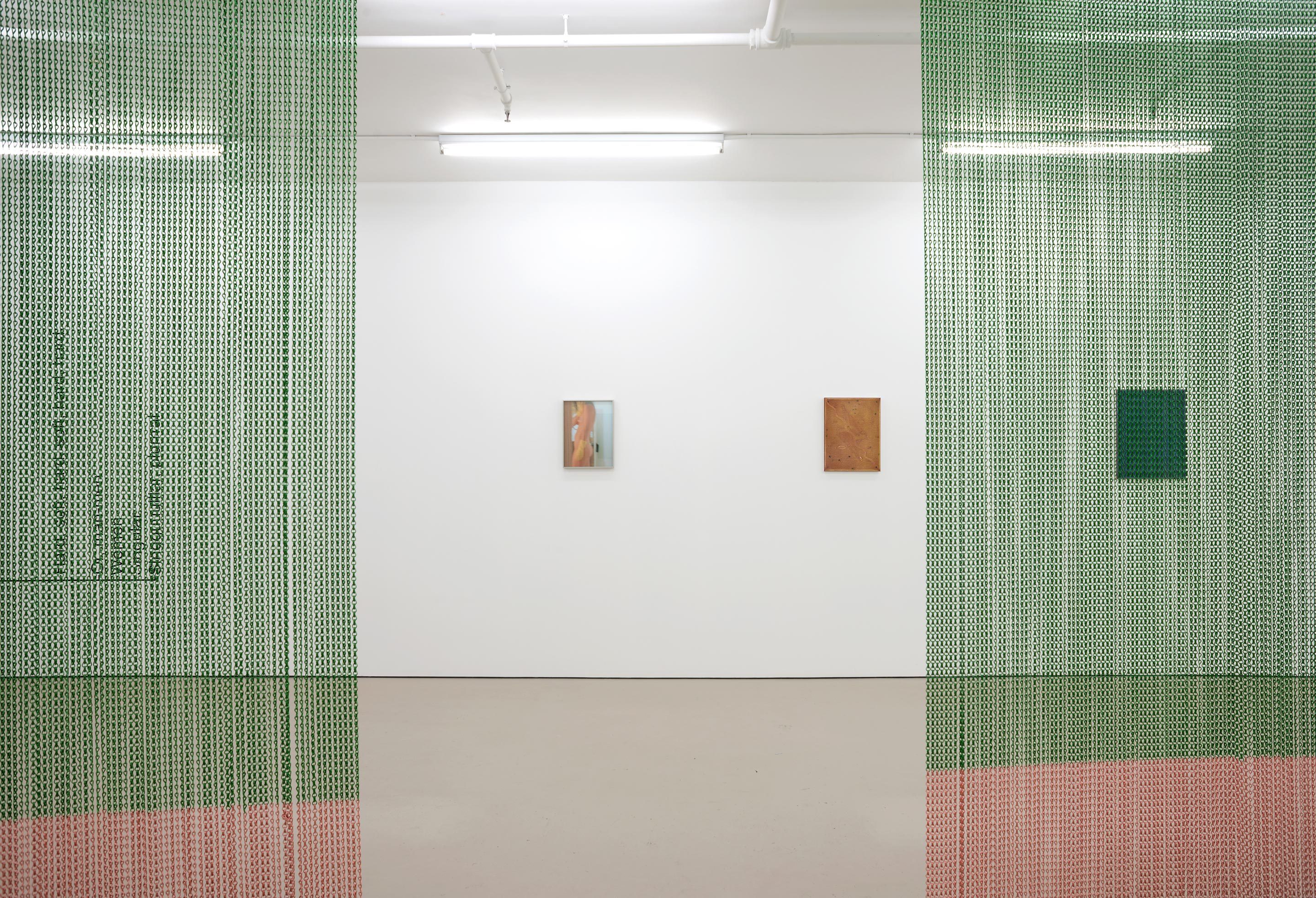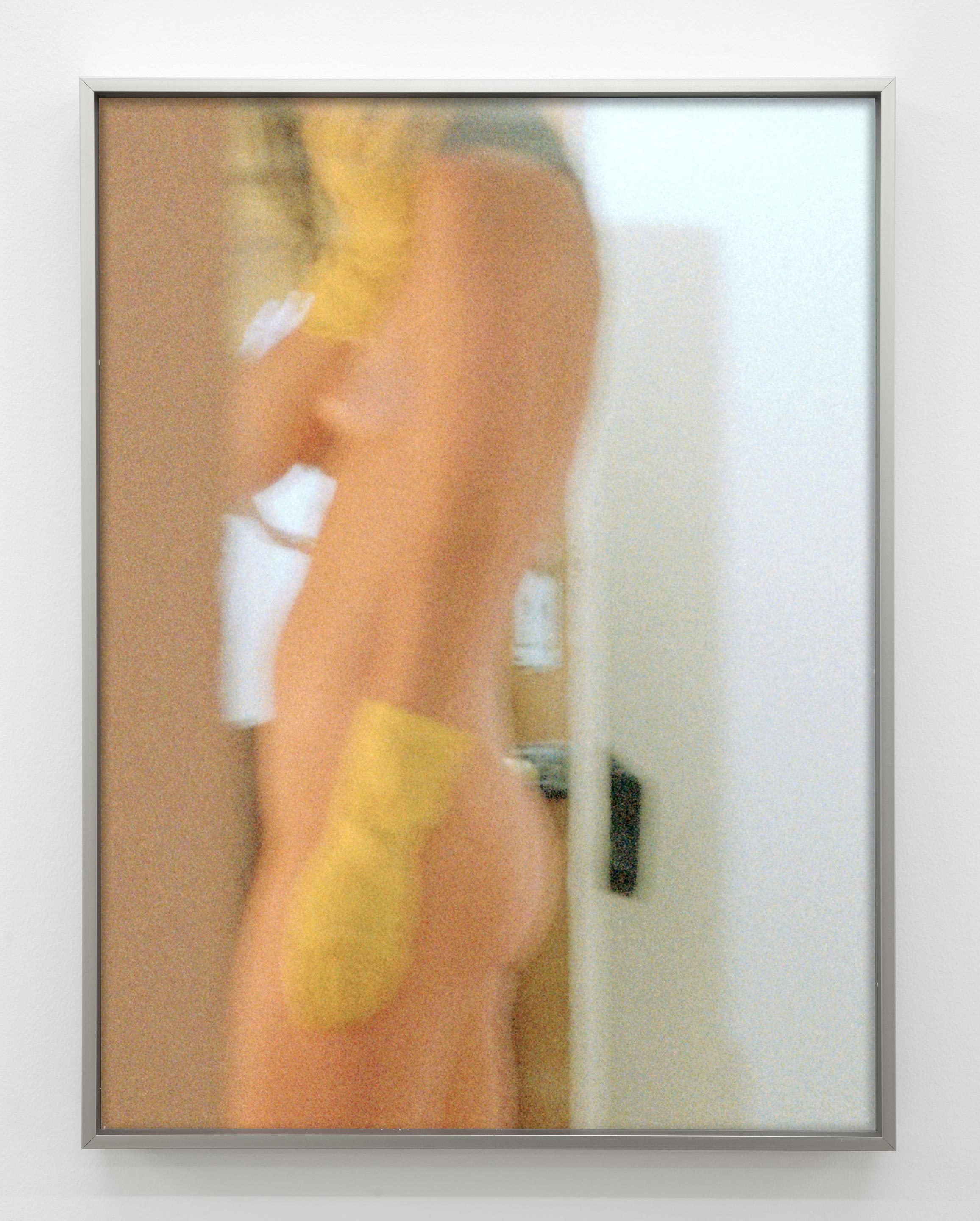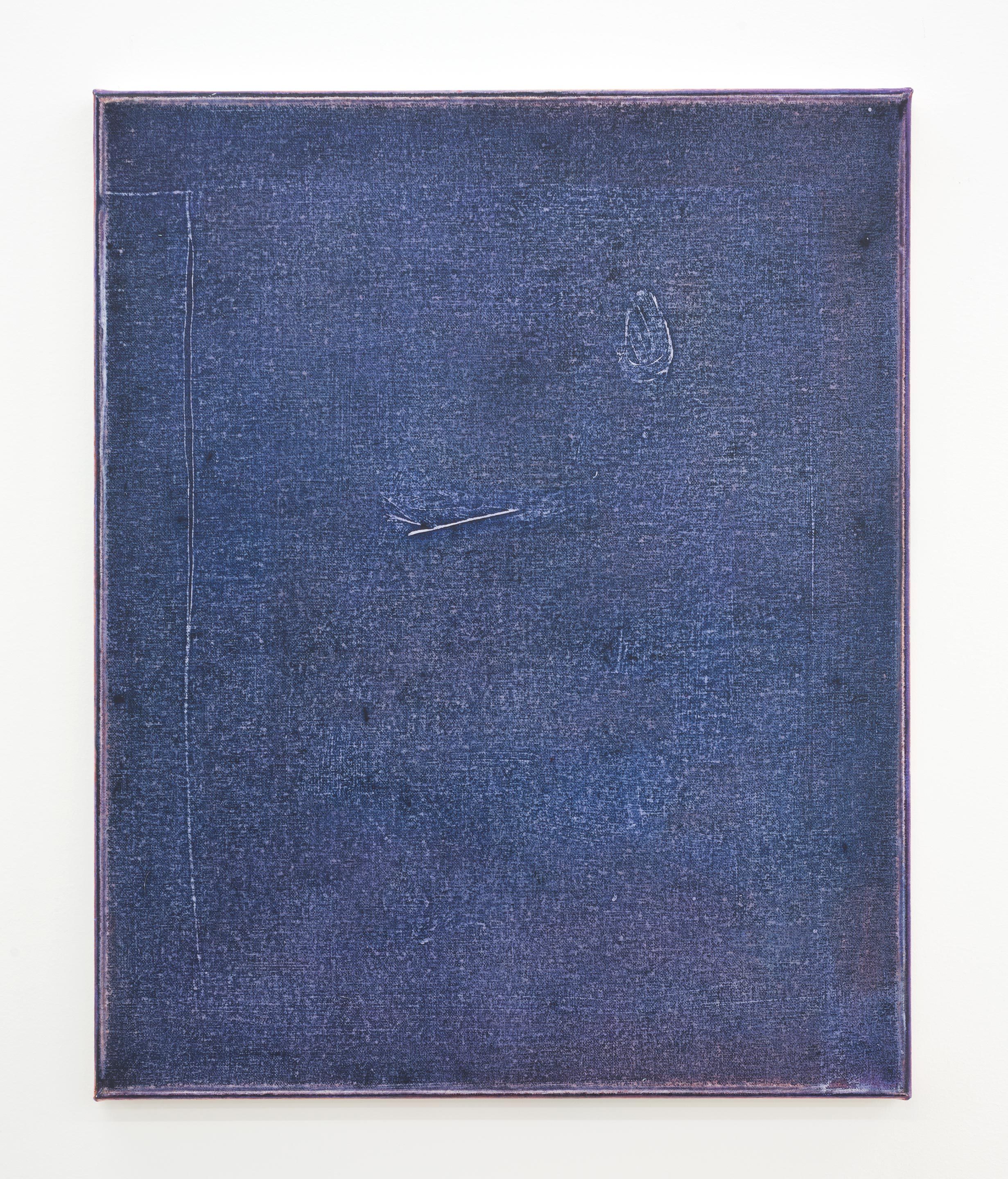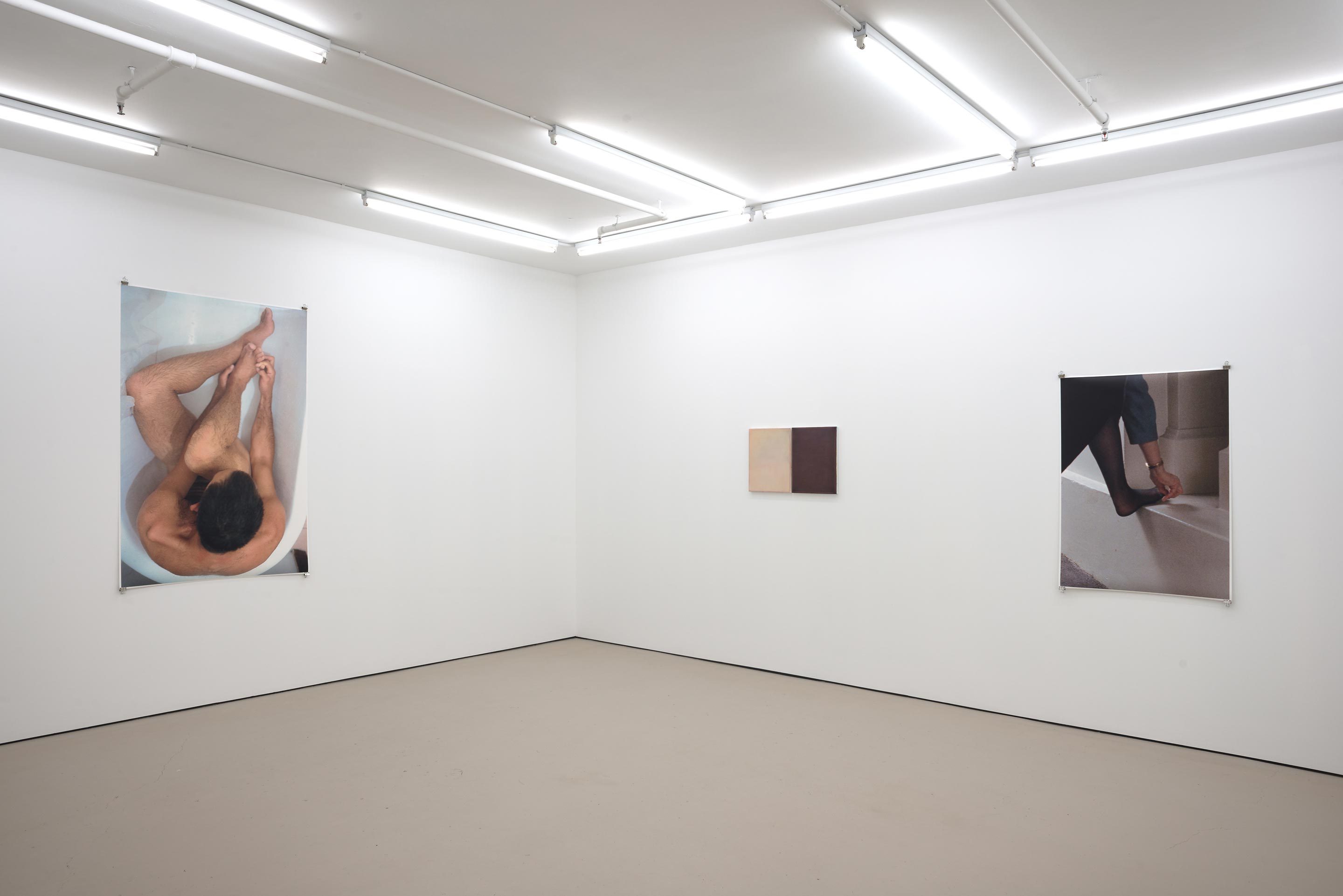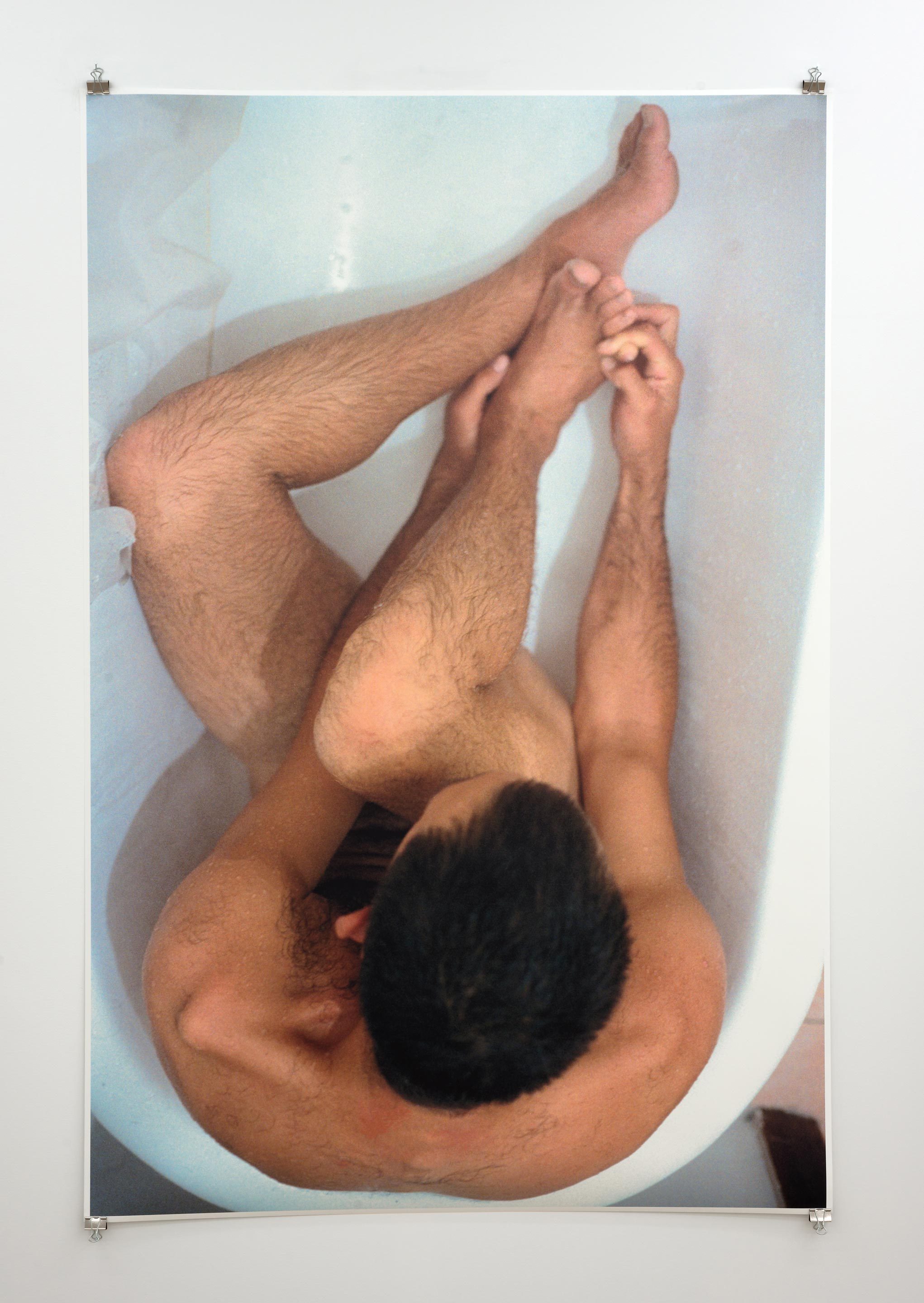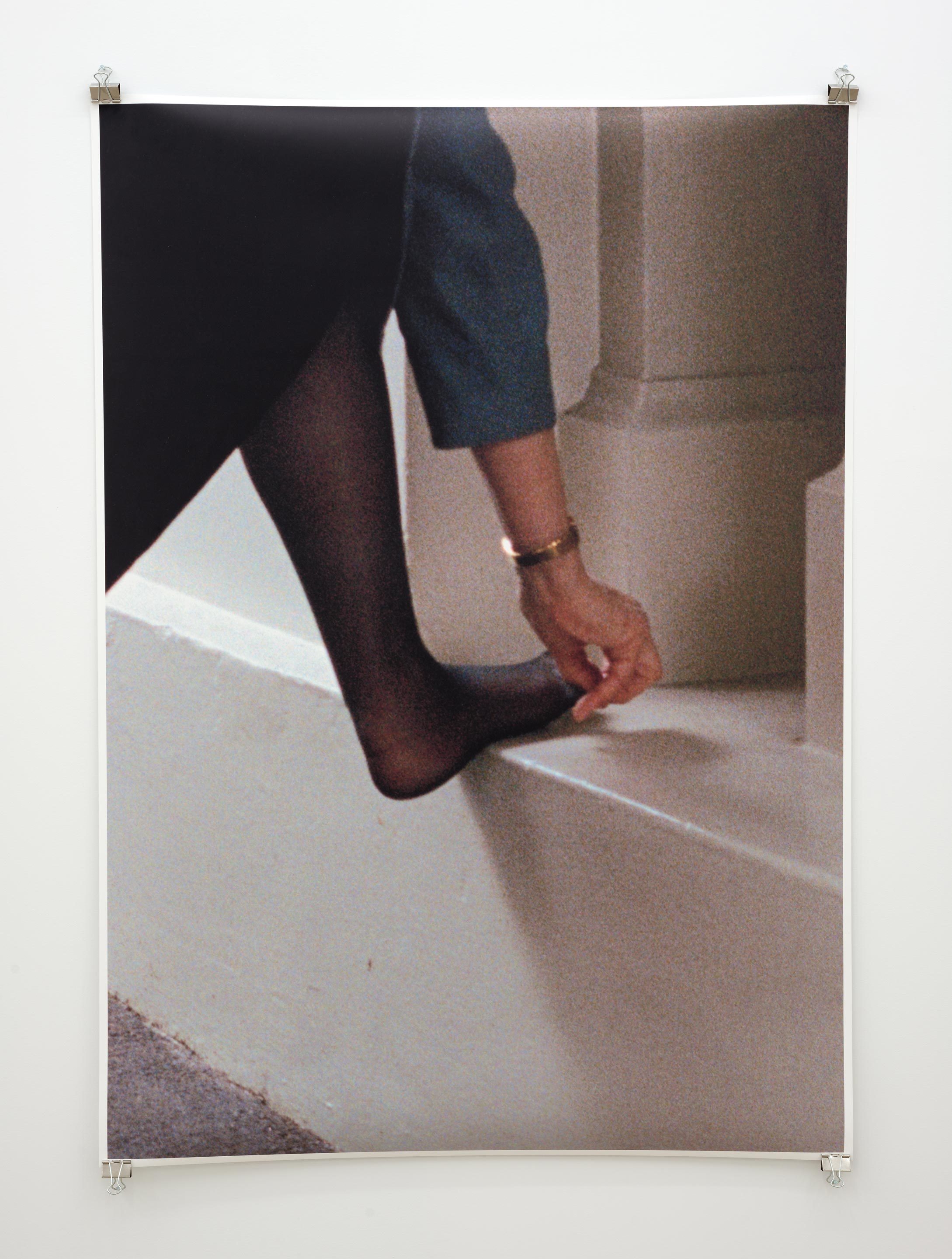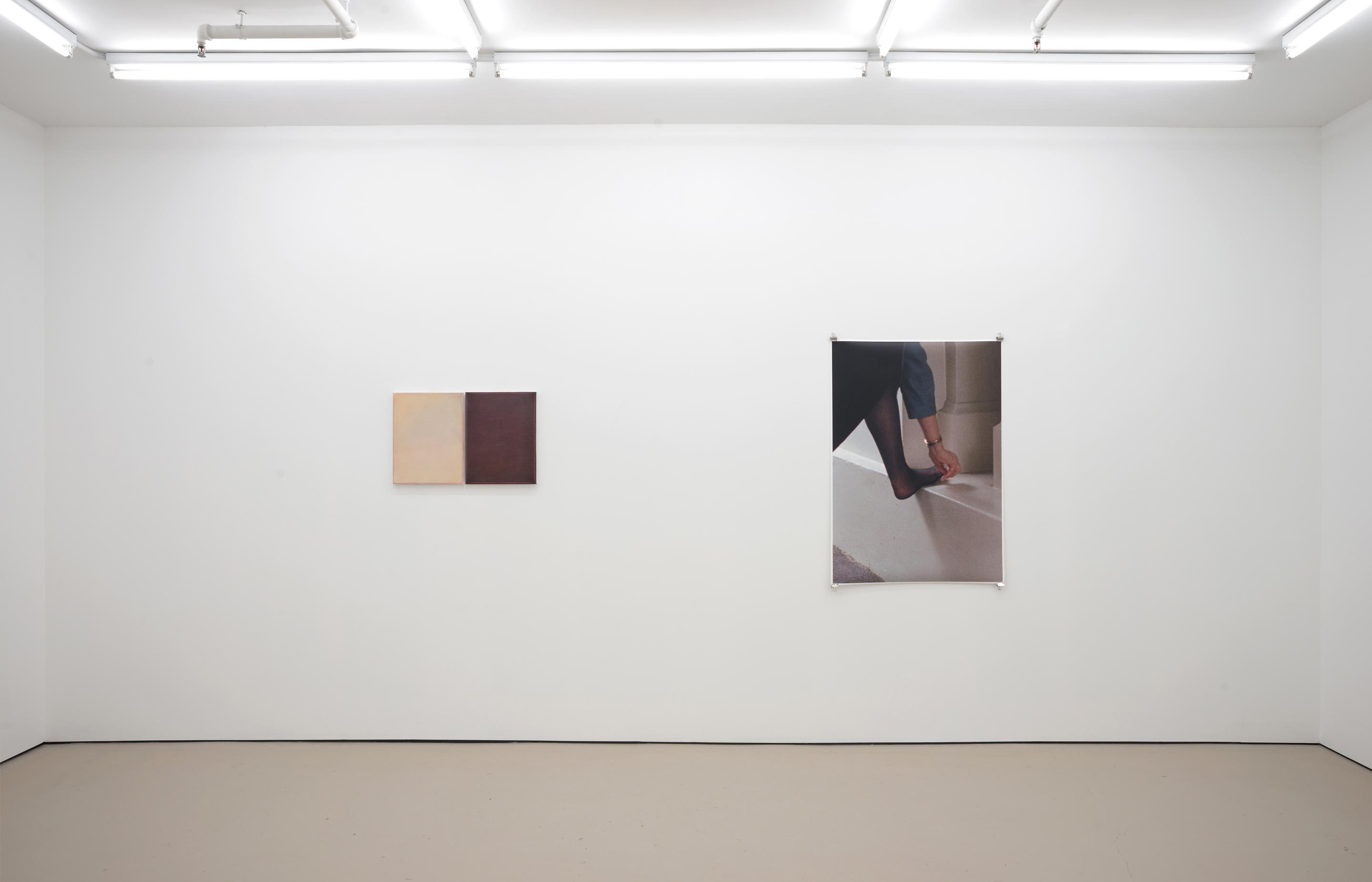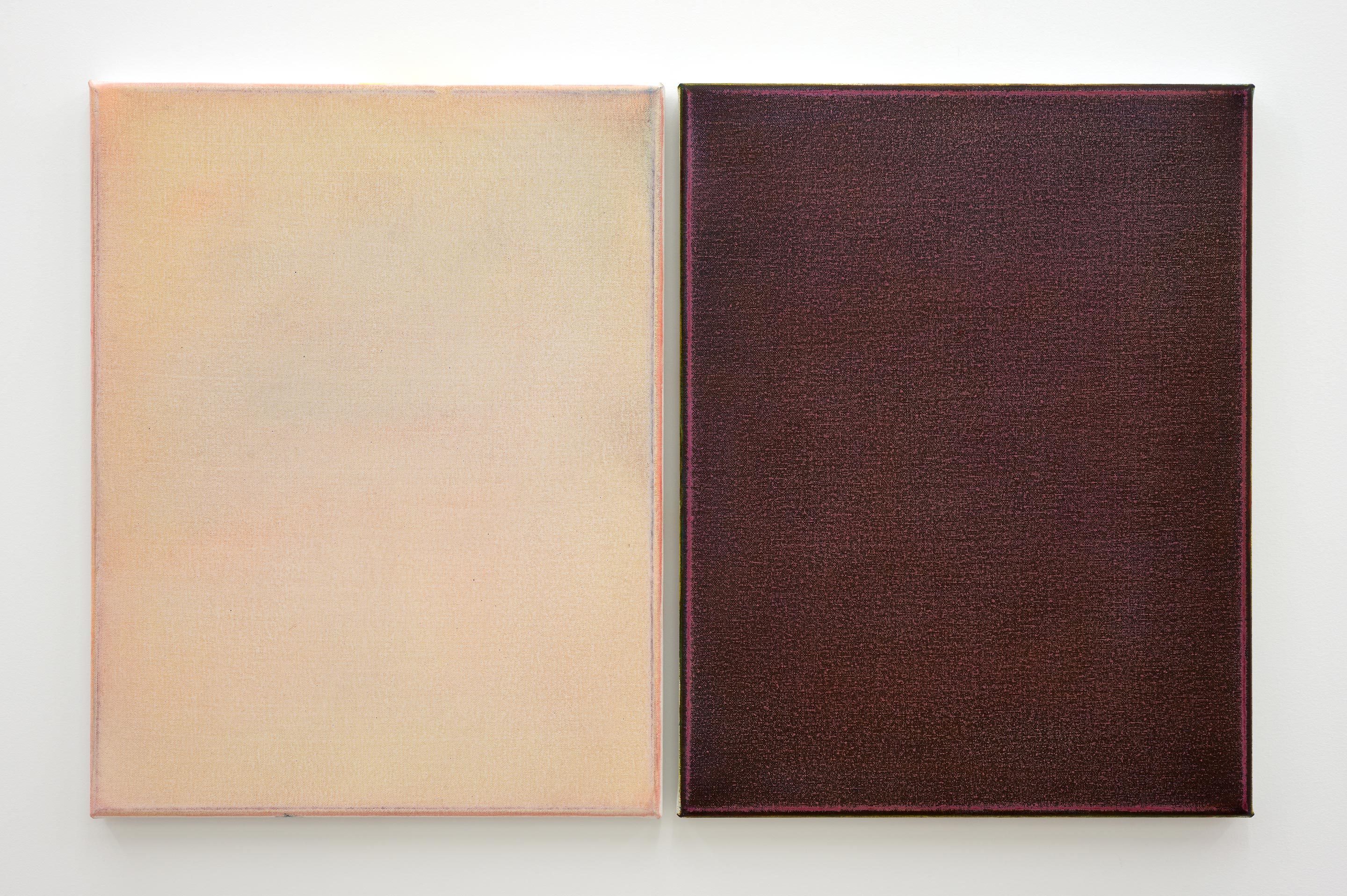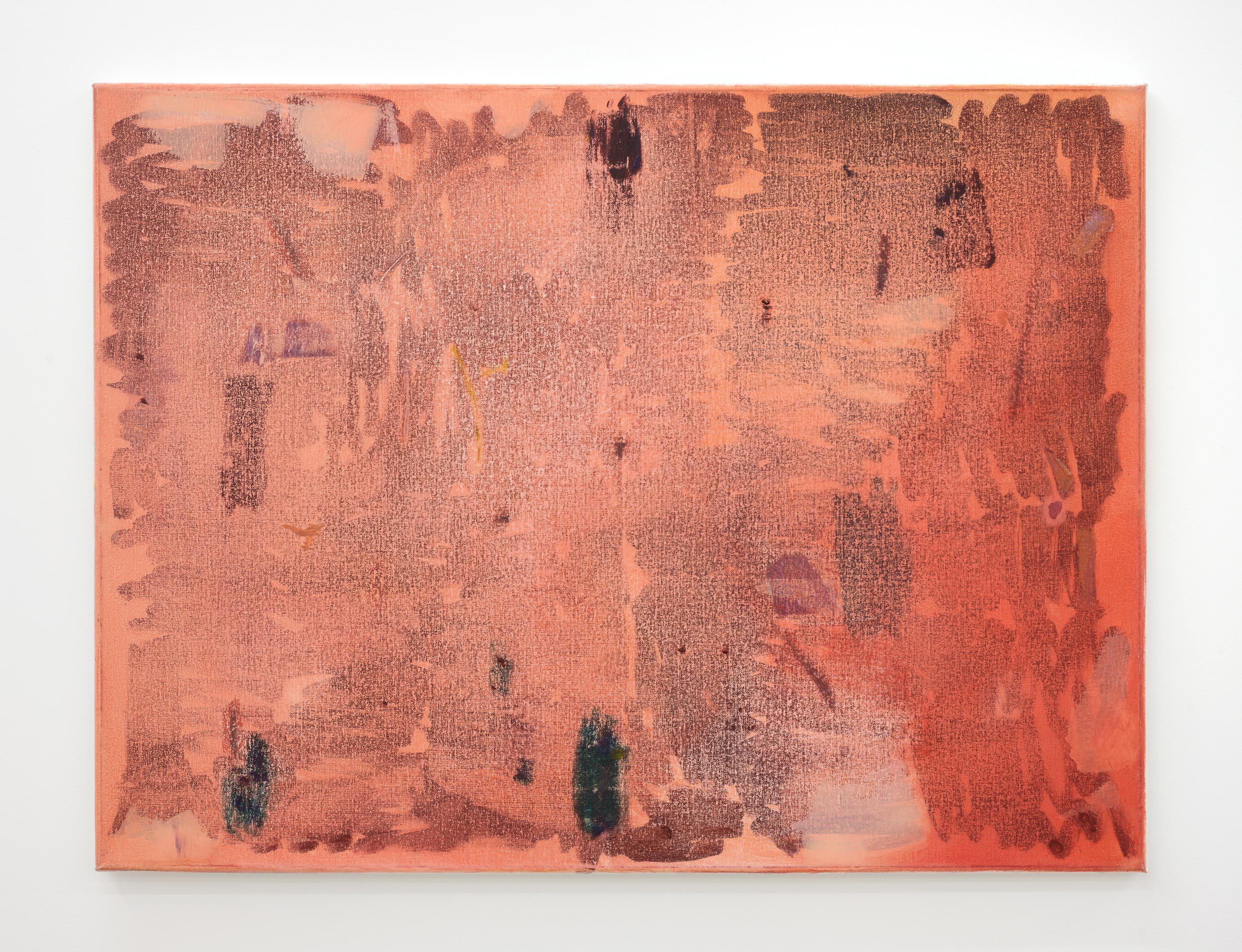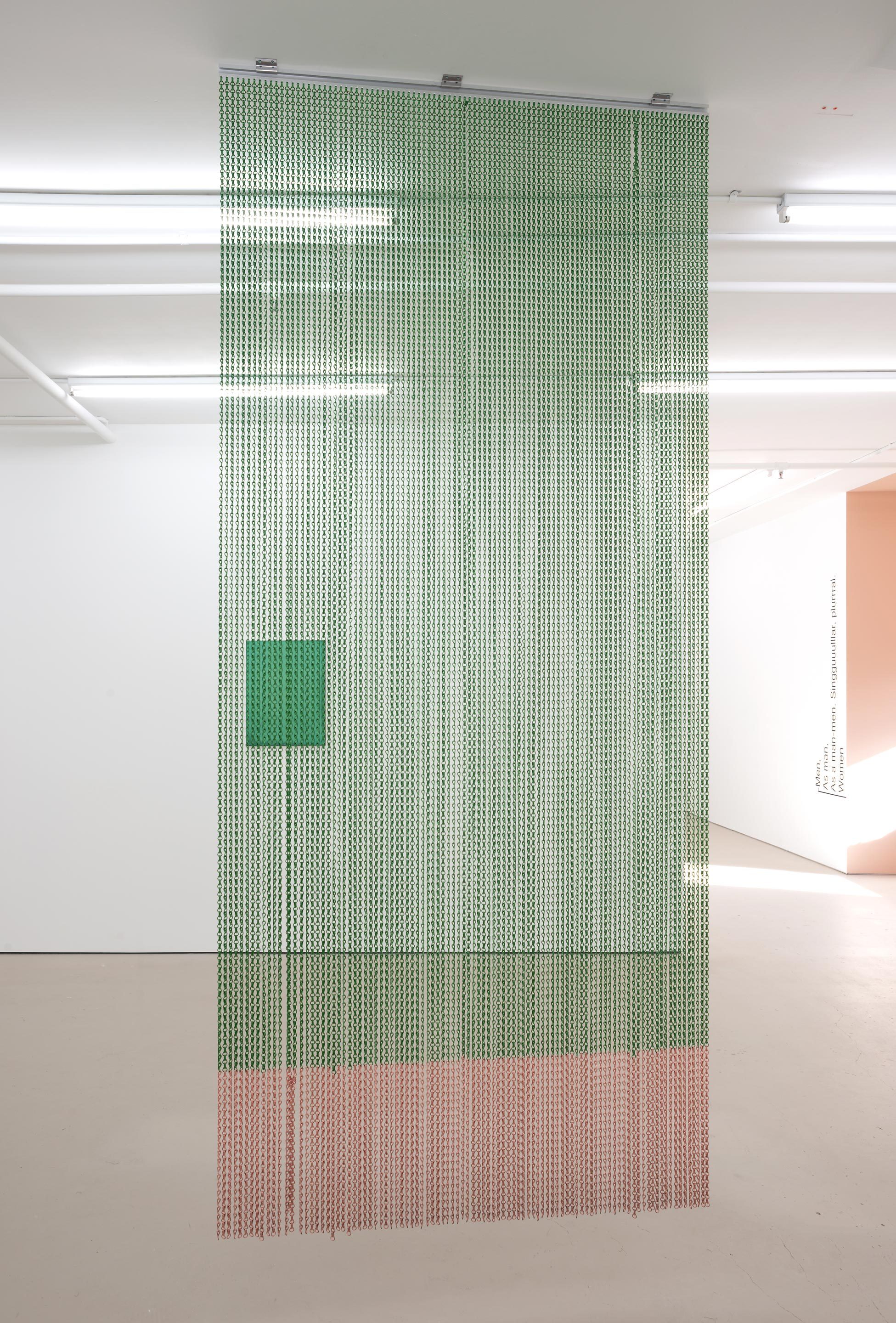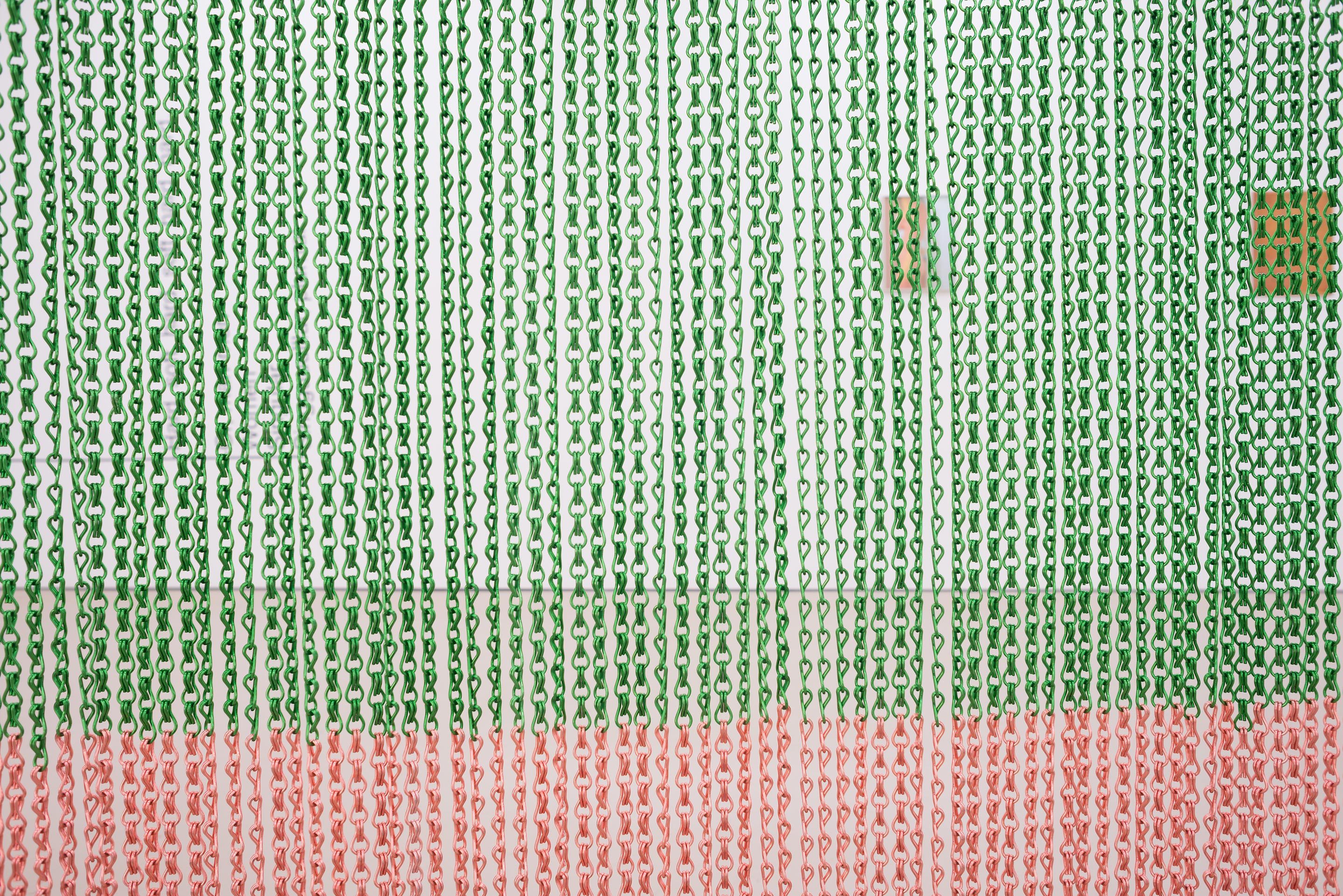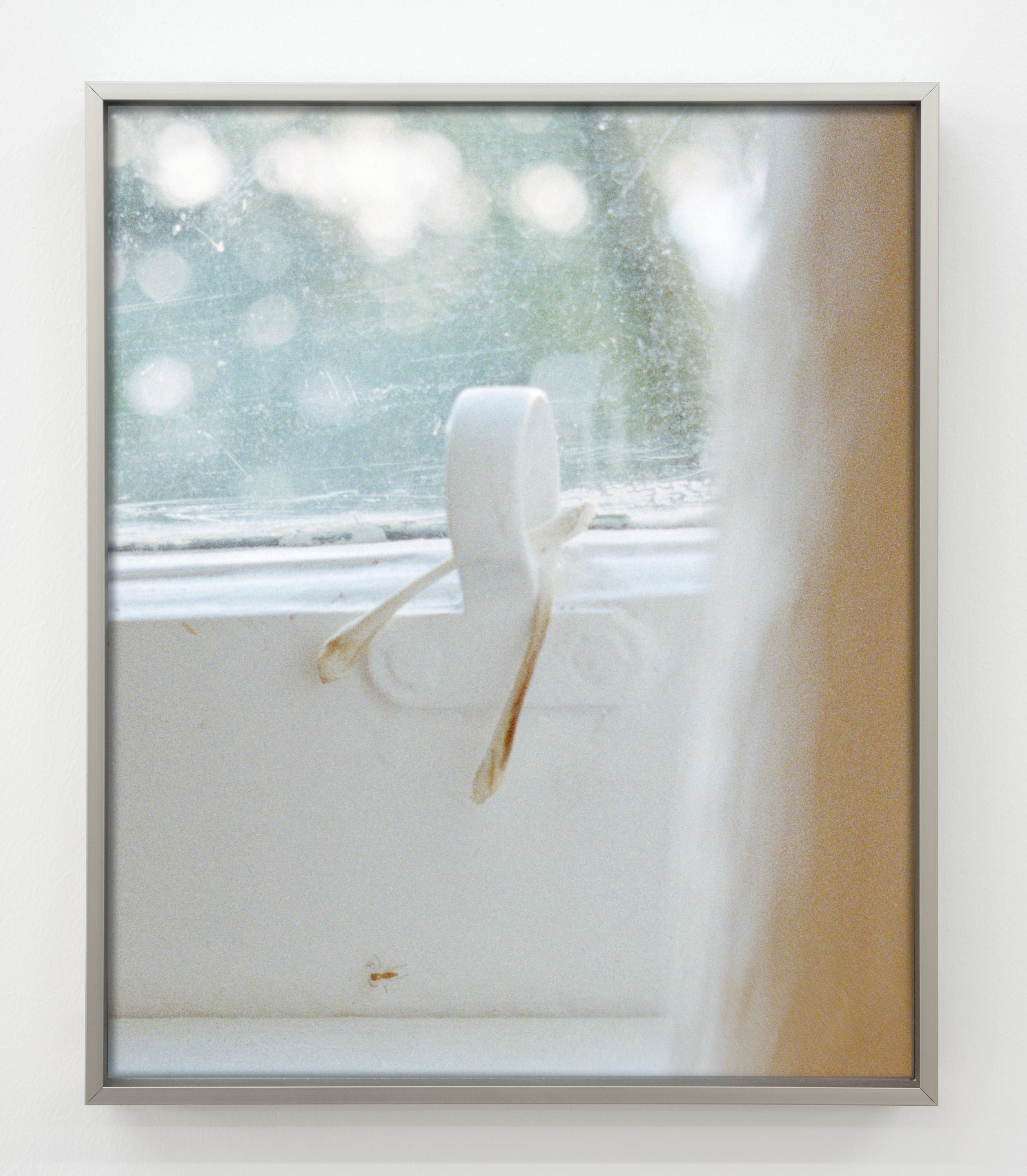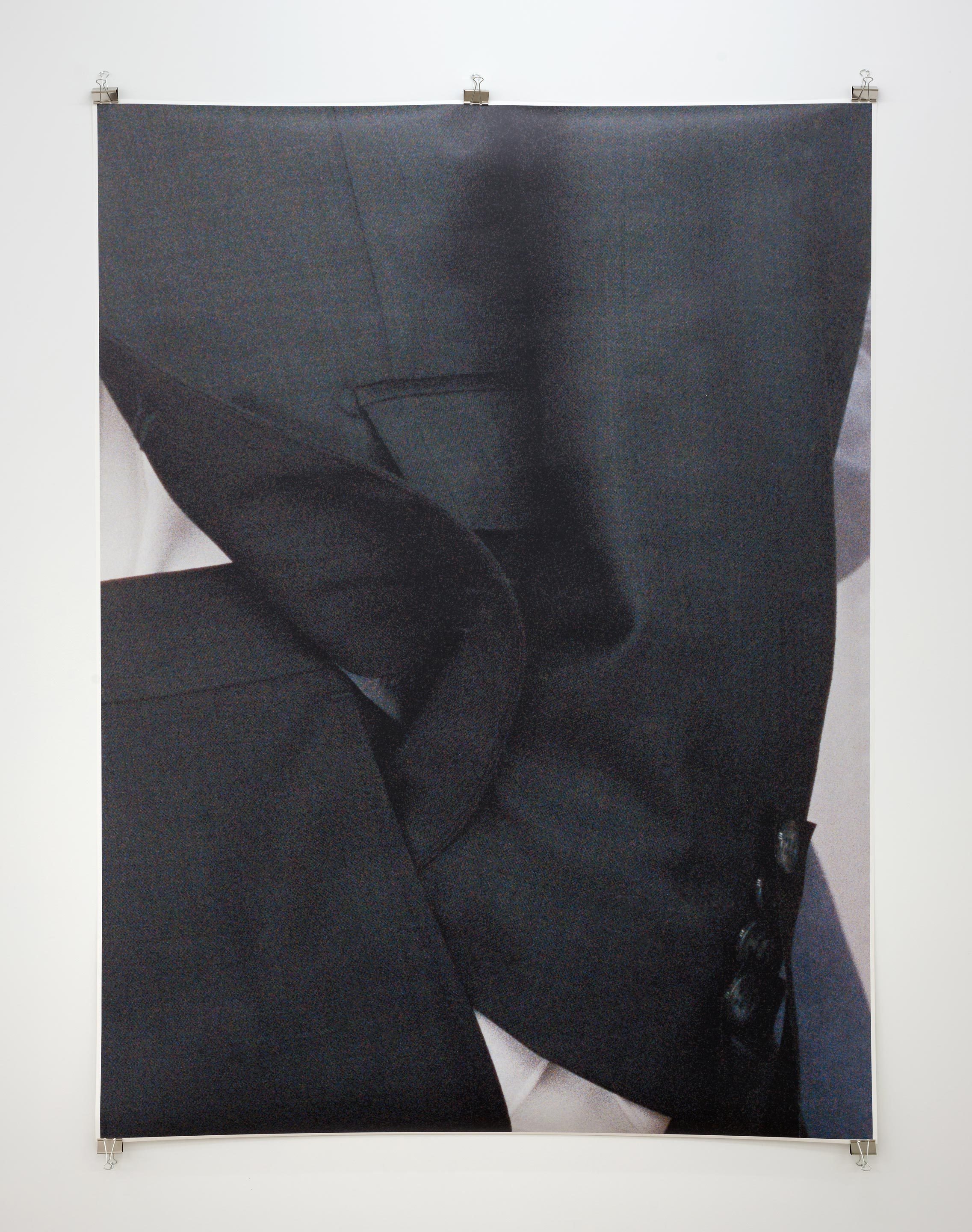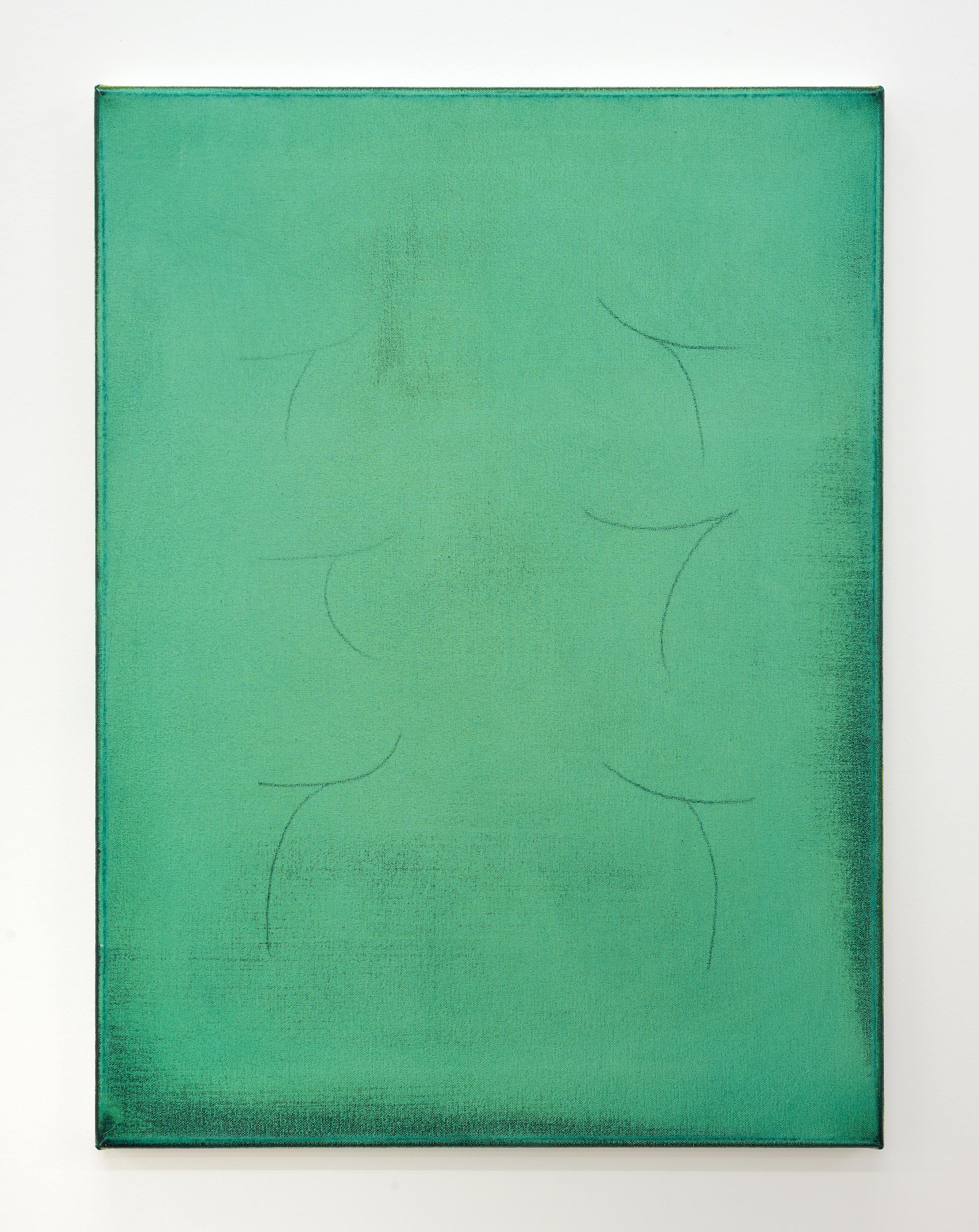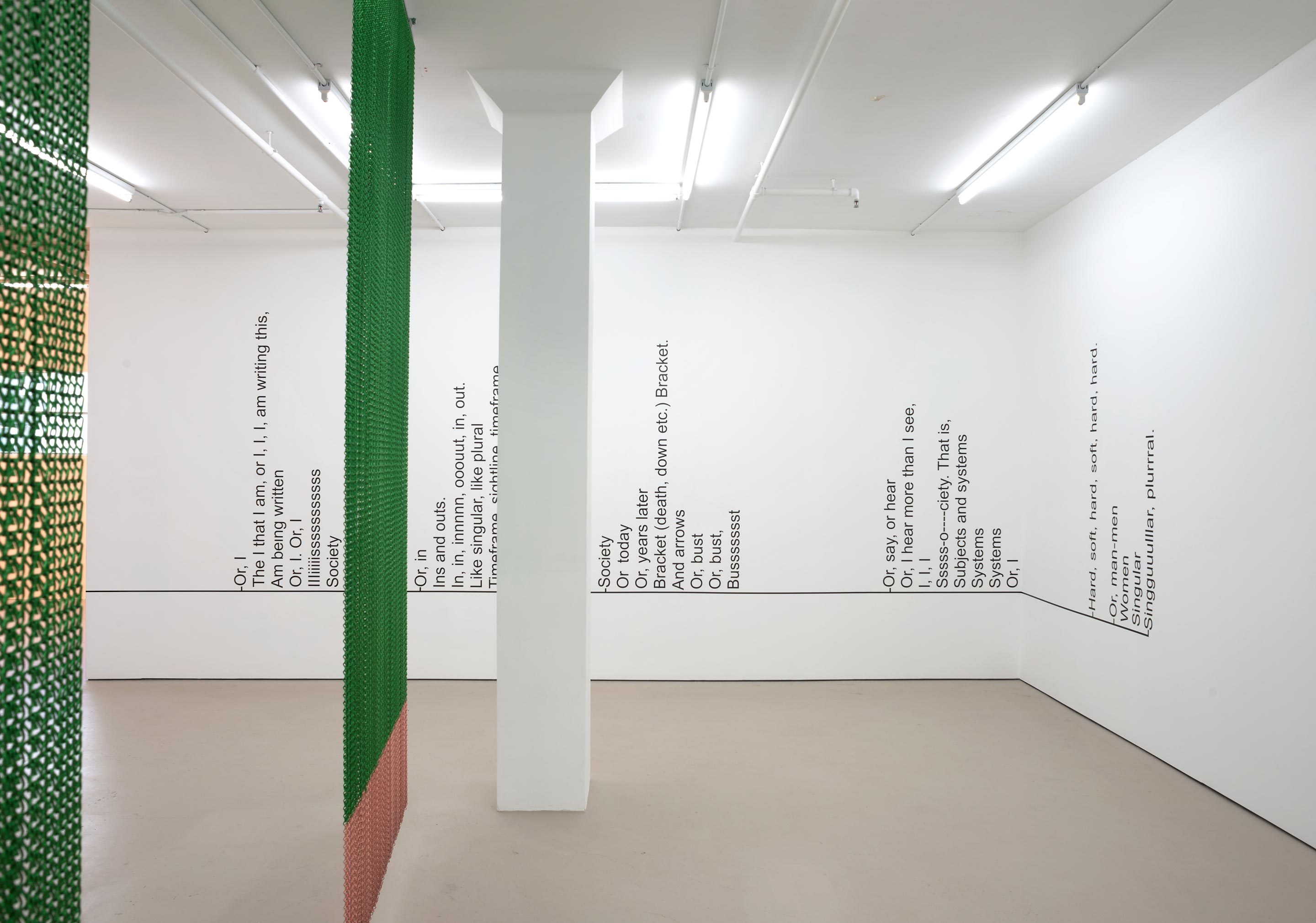 Tilt
Anoushka Akel, Ruth Buchanan, Meg Porteous
16 Aug – 15 Sep 2018
Hopkinson Mossman is pleased to present Tilt, a group exhibition of new work by Anoushka Akel, Ruth Buchanan, and Meg Porteous.
Tilt brings together three materially diverse practices – painting, installation, photography – that share an interest in observing, translating and making visible often imperceptible rules, structures, systems, or frames we inhabit.
Our first encounter in the show is with Ruth Buchanan's Untitled (Us, is, epoch), a timeline that flows around the wall from the gallery entrance. Buchanan's work considers the design of systems of organisation in their most expanded form. Often borrowing from the architecture and design of the institution, and institutional display, Buchanan stages encounters between systems of organisation and the viewing body, highlighting the body's capacity to disrupt or interrupt. Where recent timelines are connected to specific sites or narrative, the example in Tilt is a more abstract image of history, filtered subjectively into a text 'poem'.
Anoushka Akel's paintings are inversely corporeal meditations. In Akel's paintings, surfaces can be laden or lightly touched with paint, then collaged or ground back, reduced to a trace. In The skin is faster than the word, paint is layered, pressed and sanded back, distorted, fading in and out of focus across the picture plane. The forms that remain amid reduction or erasure emerge as denotative, like the symbols of a foreign notation system. Akel's titles allude to the body (Head, Imprint, Neck), as something constant, relational, against which an abstract system can be ascribed, rotated, or erased.
Cutting through the gallery, is Buchanan's Split, Splits, Splitting, a large chain curtain that divides the space. The chains act as a veil, obscuring a complete perspective of the show's parts, activated by the viewer's body (they can be touched and walked through). As the artist proposes: "Your/a body is the pronoun, the precedent, it interrupts. It interrupts, and it interrupts, and breaks, breaks, break."*
Meg Porteous' photographic practice is one of subterfuge – images are intentionally cropped, out of focus or enlarged. Portals into the artist's private world (self-portraits, photographs of her partner, a golden peach in a bag, a wish bone drying on a window sill) are presented alongside covert images of people, in corporate attire (a man in a suit, a women adjusting her stockings), unknowingly captured on film as they move through public space. Between them, an uncomfortable psychological space is revealed, where the artist interrogates her own agency within the "libidinal undercurrents" of documentary photography.**
Anoushka Akel (1977, NZ/UK) lives and works in Auckland. She received her MFA from the Elam School of Fine Arts in 2010. Selected exhibitions include: Back to Front, Hamish McKay Gallery, Wellington (2018); Biographies of Transition: Too Busy to Think, Artspace, Auckland (2017); Chain of Mountains, TCB, Melbourne (2016); Back, Front, Brain, Hamish McKay Gallery, Wellington (2016); Painting: A Transitive Space, St. Paul Street Gallery 3, Auckland (2016); Necessary Distraction: A Painting Show, Auckland Art Gallery, Auckland (2015); and A Better Surface Held Back, RM, Auckland (2015).
Ruth Buchanan (1980, New Plymouth, Te Ati Awa/Taranaki) lives and works in Berlin. She gained her BFA from the Elam School of Fine Arts, Auckland, in 2002; and her MA (Fine Art) from the Piet Zwart Institute, Rotterdam, in 2007. Buchanan is a finalist in this year's Walters Prize. Selected exhibitions include: The Walters Prize Exhibition, Auckland Art Gallery Toi o Tāmaki, Auckland (2018); Can Tame Anything, The Dowse Art Museum, Lower Hutt (2018); The Order of Things, Hocken Library, University of Otago (2018); Dead Marble, Artspeak, Vancouver (2018); Moment I: EVER, Shimmer, Rotterdam (2018); ITS INTERIOR / AND A FACADE. On the Architecture of Badischer; Kunstverein, Architekturschaufenster e.V., Karlsruhe (2018); Rest in the Furrows of My Skin, Kunsthaus Hamburg, Hamburg, (2017); Working for the Commons, Casco Art Institute, Utrecht, (2017); Through the things we make, Göteborgs Konsthall, Gothenburg, (2017); BAD VISUAL SYSTEMS, Adam Art Gallery Te Pātaka Toi, Wellington (with Judith Hopf and Marianne Wex) (2016); The actual and its document, Govett Brewster Art Gallery, New Plymouth (2016); Never Not a Body, Hopkinson Mossman, Auckland (2016); and The 8th Climate, 11th Gwangju Biennale, Gwangju (2016).
Meg Porteous (1991, Christchurch) lives and works in Auckland. She gained her BFA (Photography) from Canterbury University Ilam School of Fine Arts, Christchurch, and is currently undertaking a PGdipFA, Elam School of Fine Arts, Auckland. Recent exhibitions include: Departure Melody, Parlour Projects (2018), Sight, Unseen, In Situ, Christchurch, (2018), Ectoplasm, Green Street Projects, Wellington (2018); Apparatus, Parlour Projects (2017); and Shiro Oni Studio (2018).
* Ruth Buchanan, "BAD VISUAL SYSTEMS Exhibition Guide", 2018
** Meg Porteous, "Camera Speak", 2018