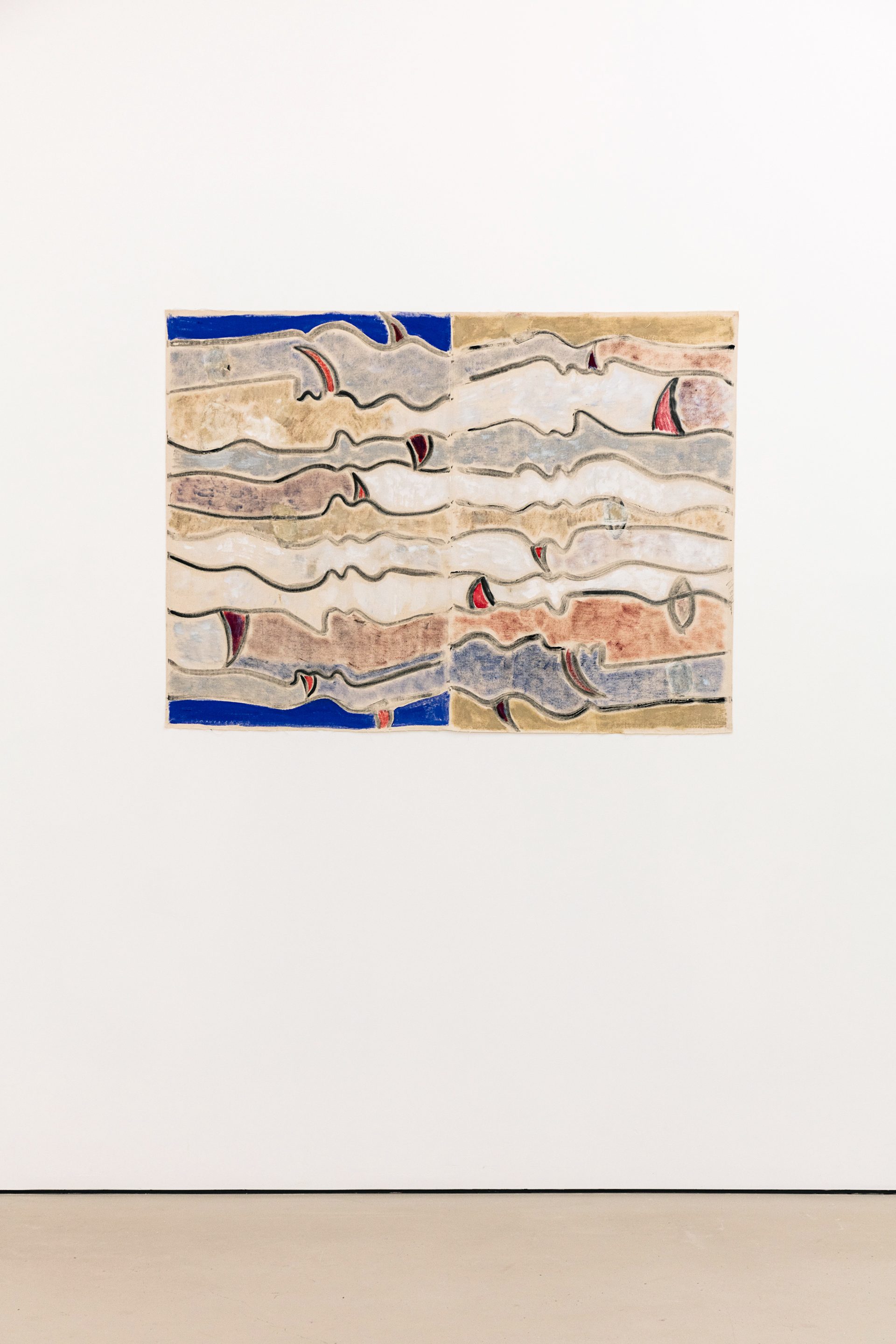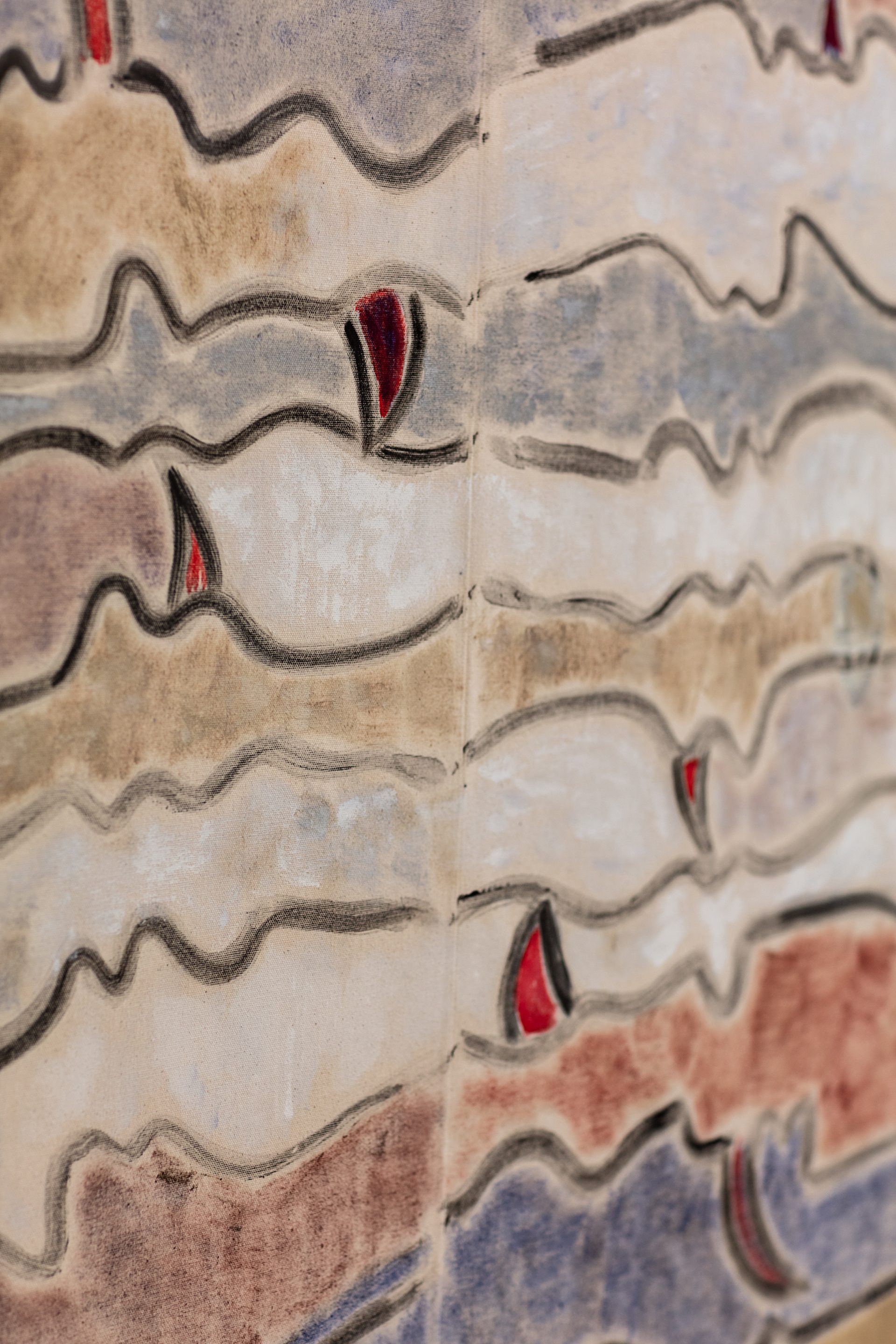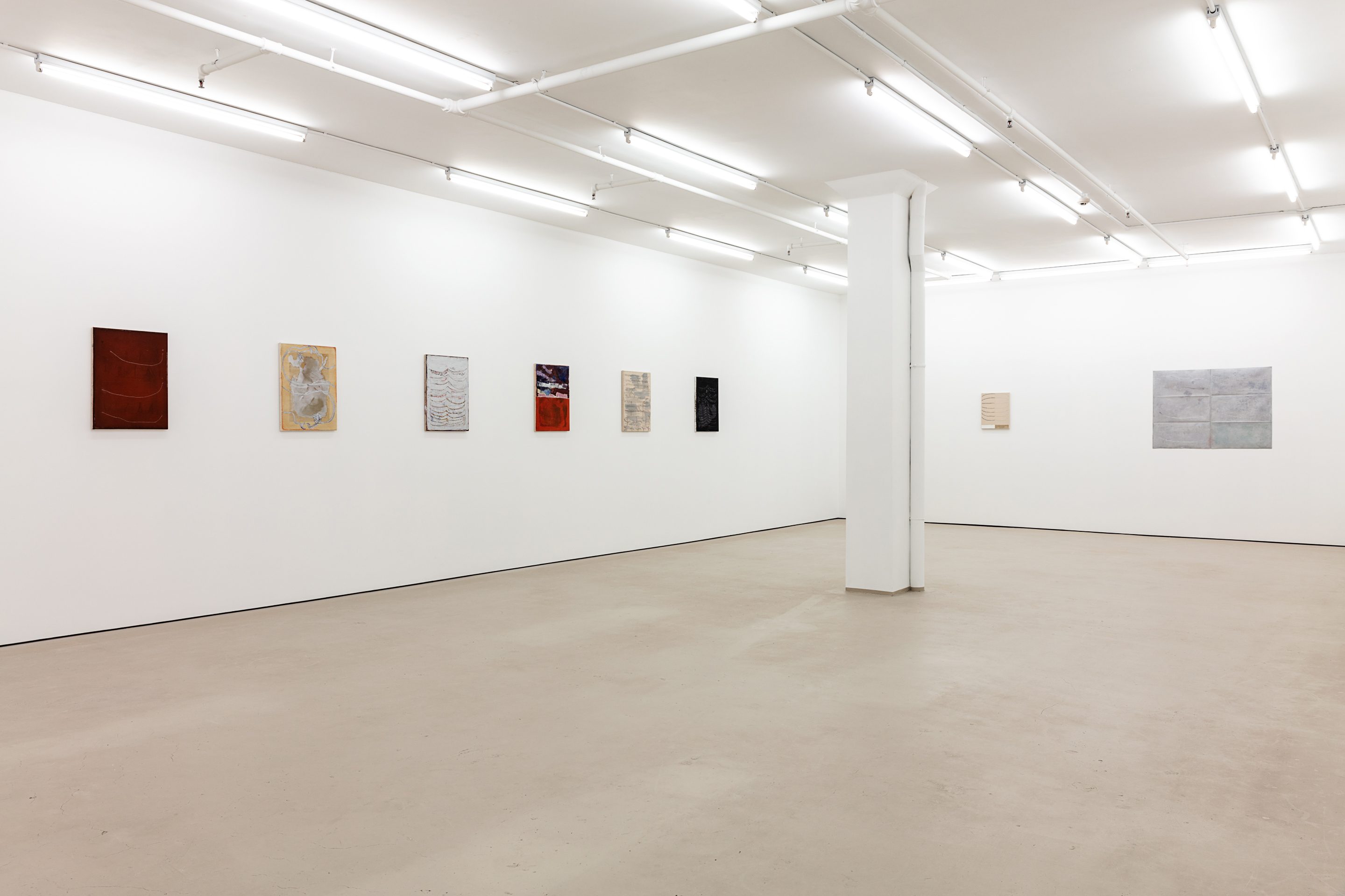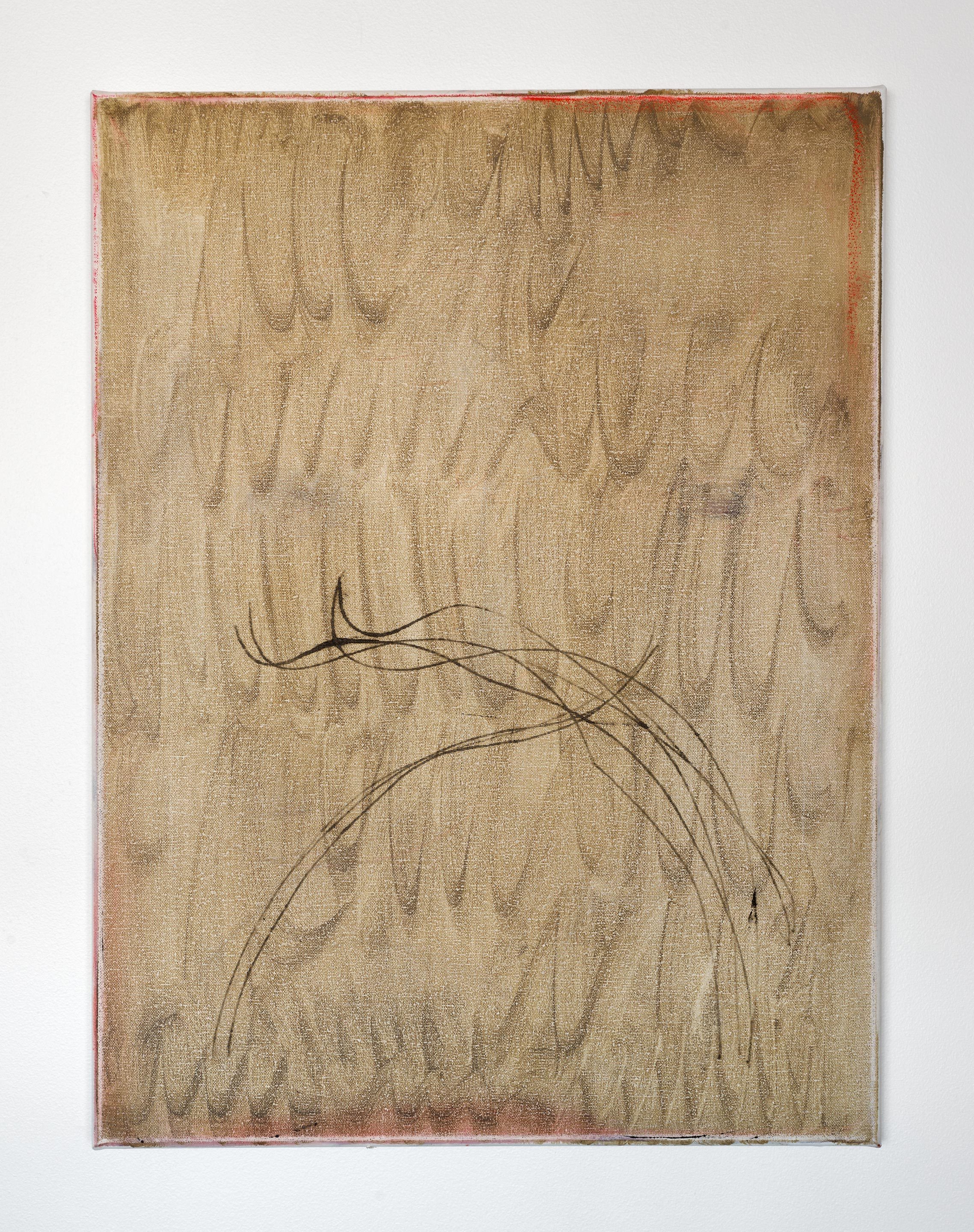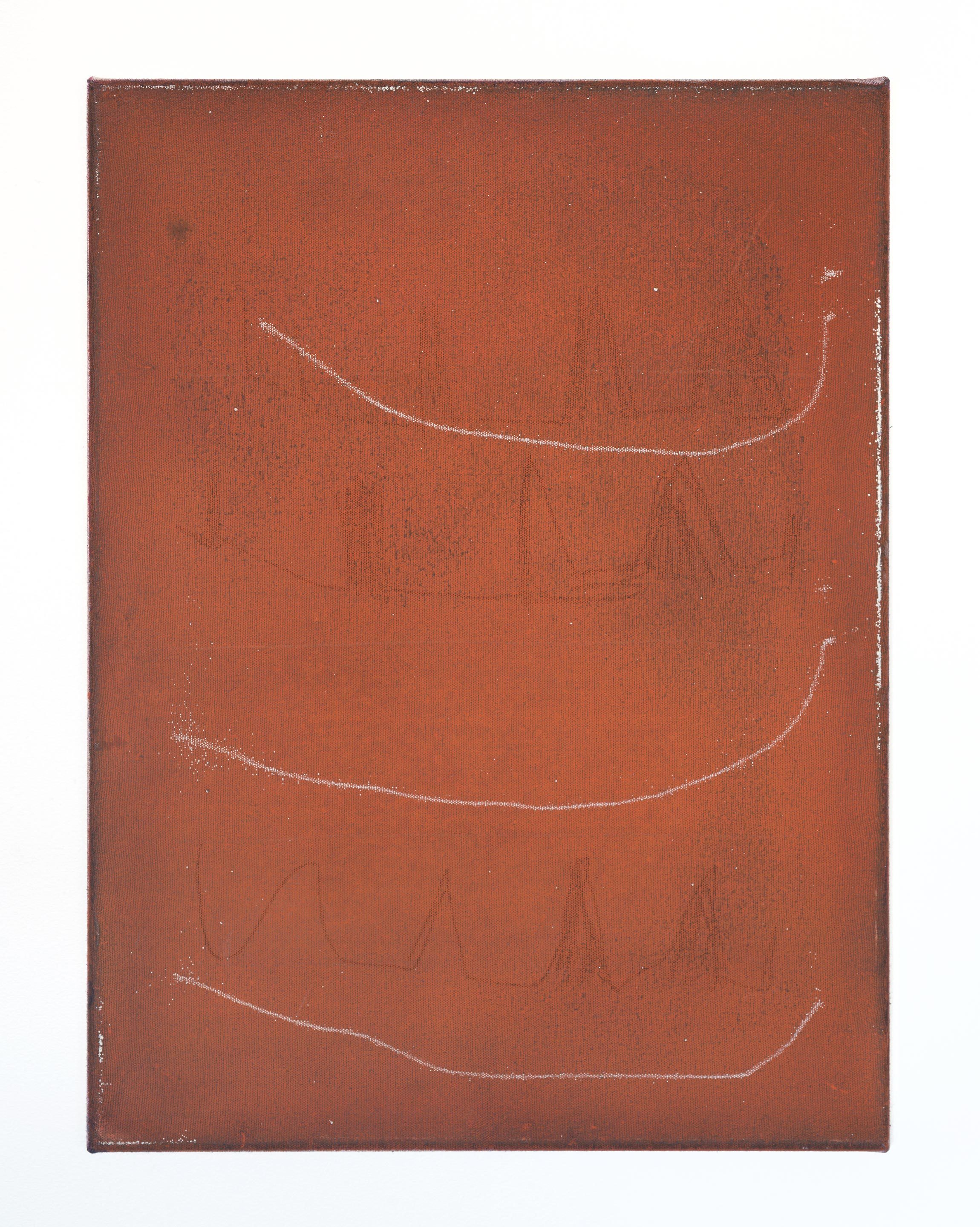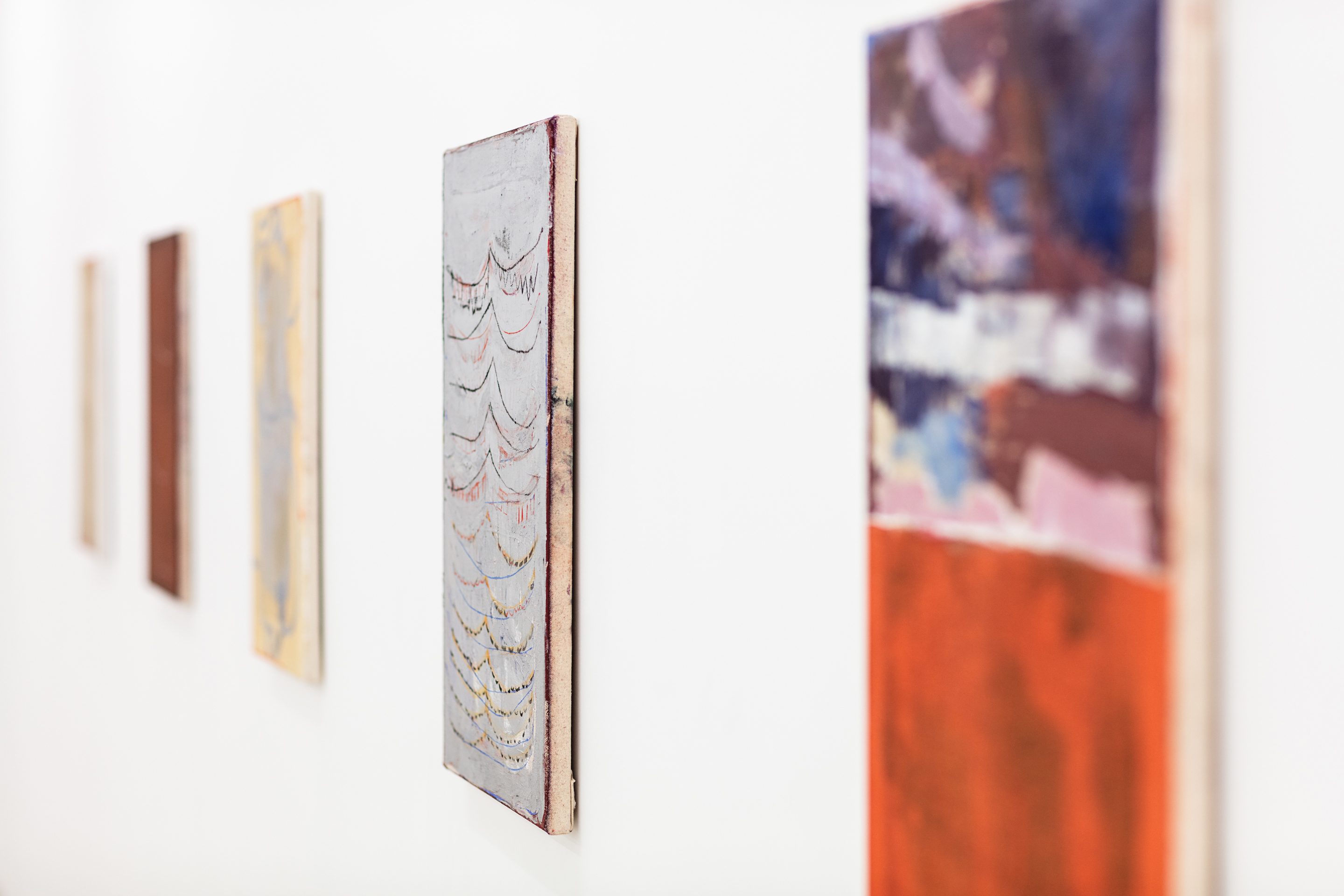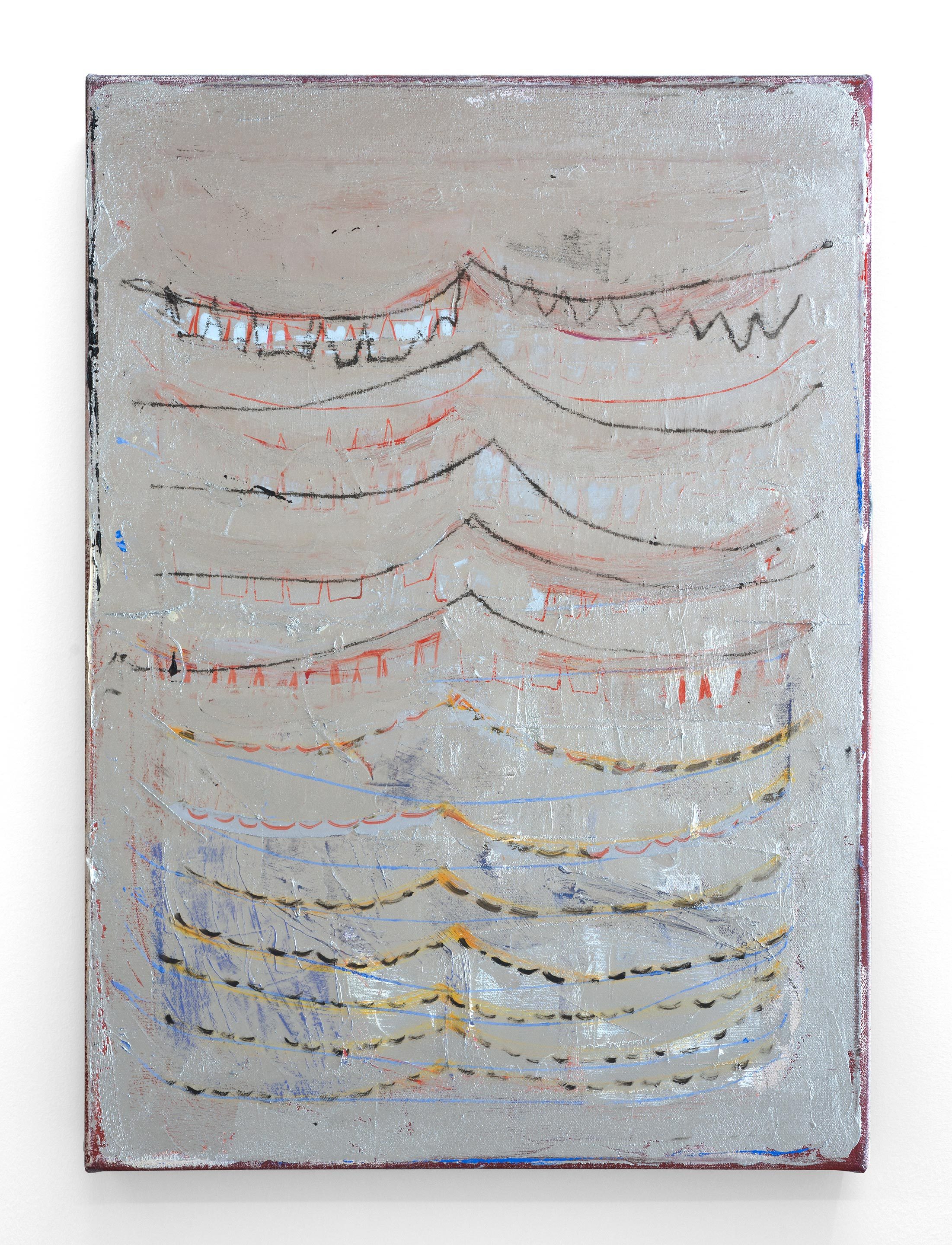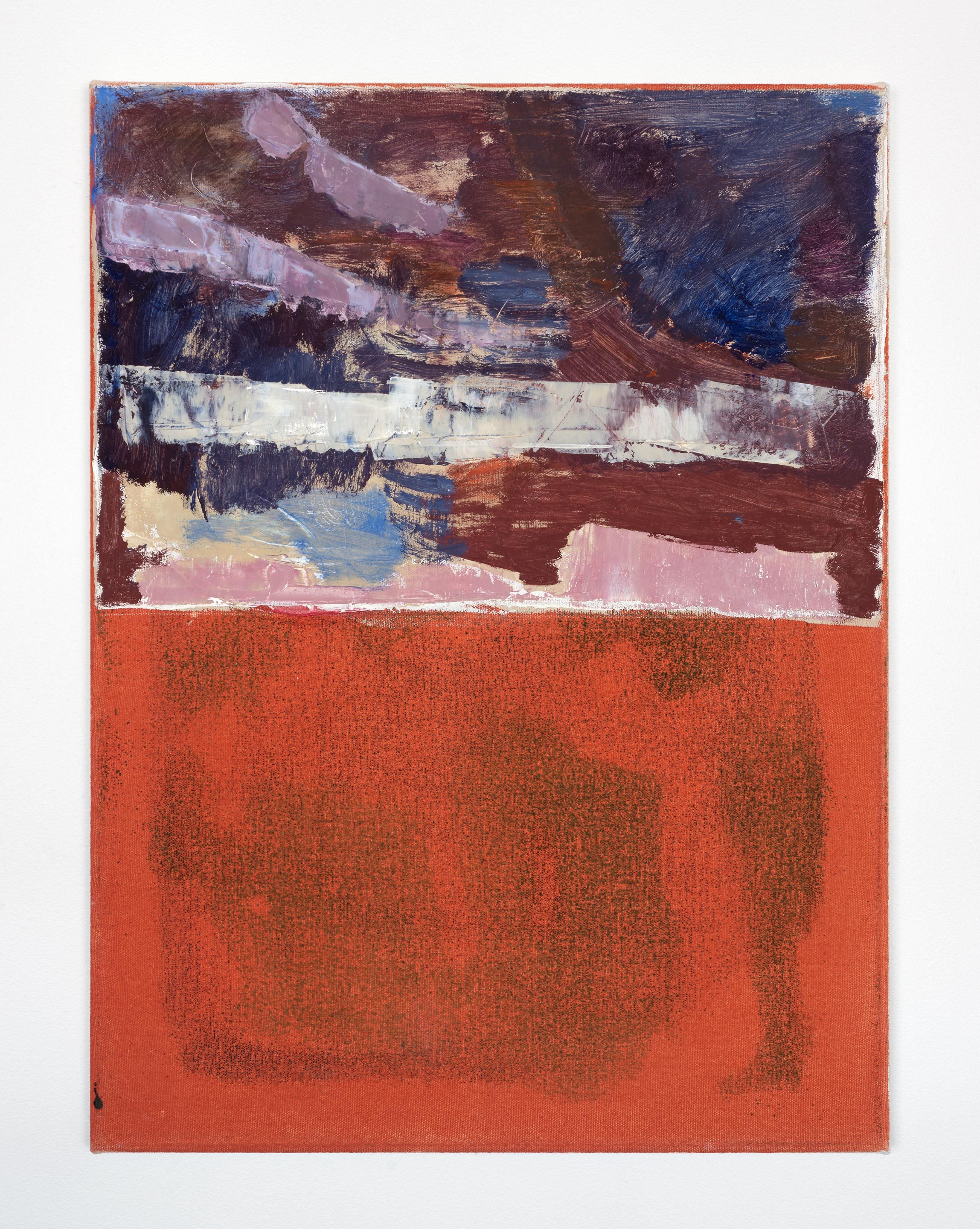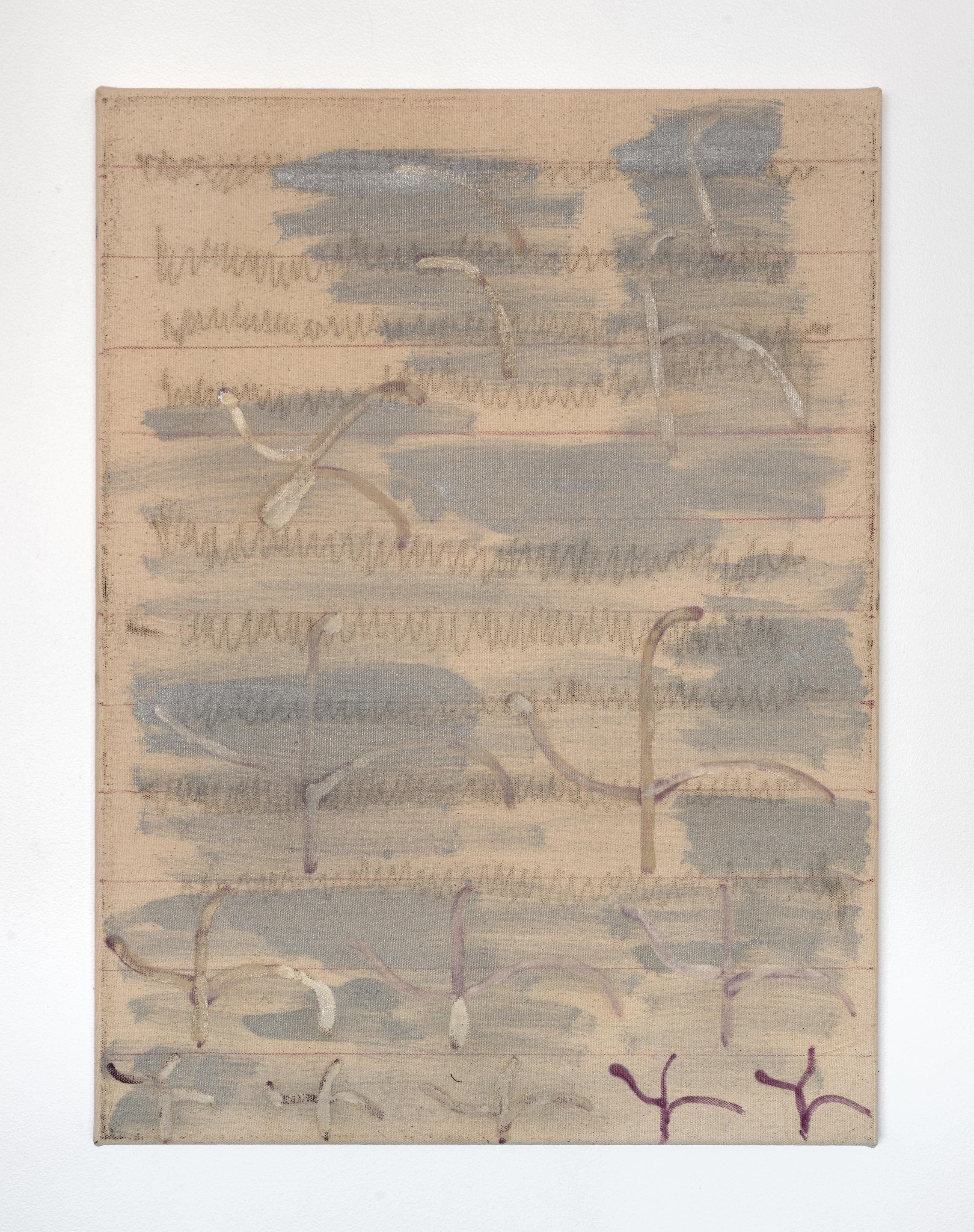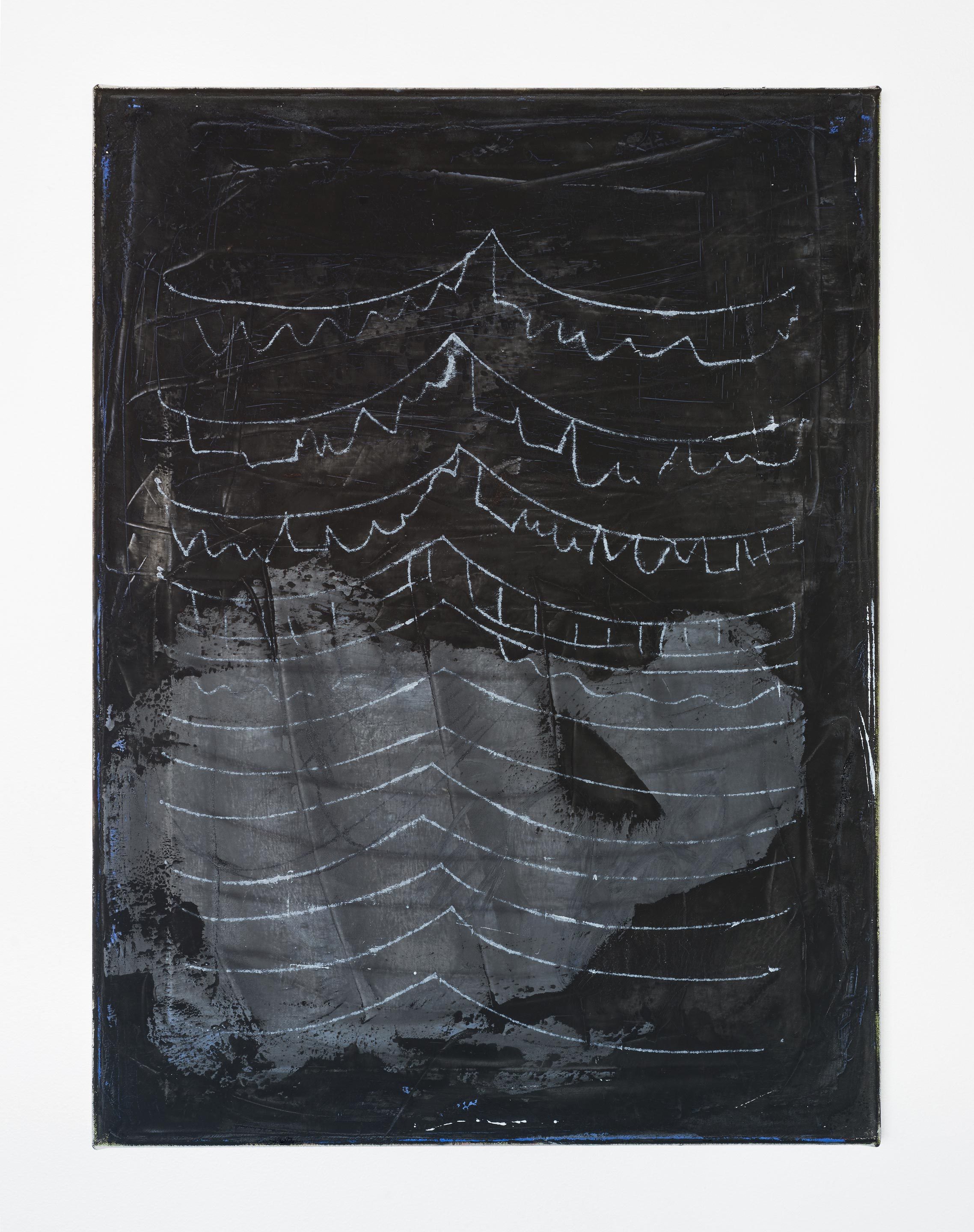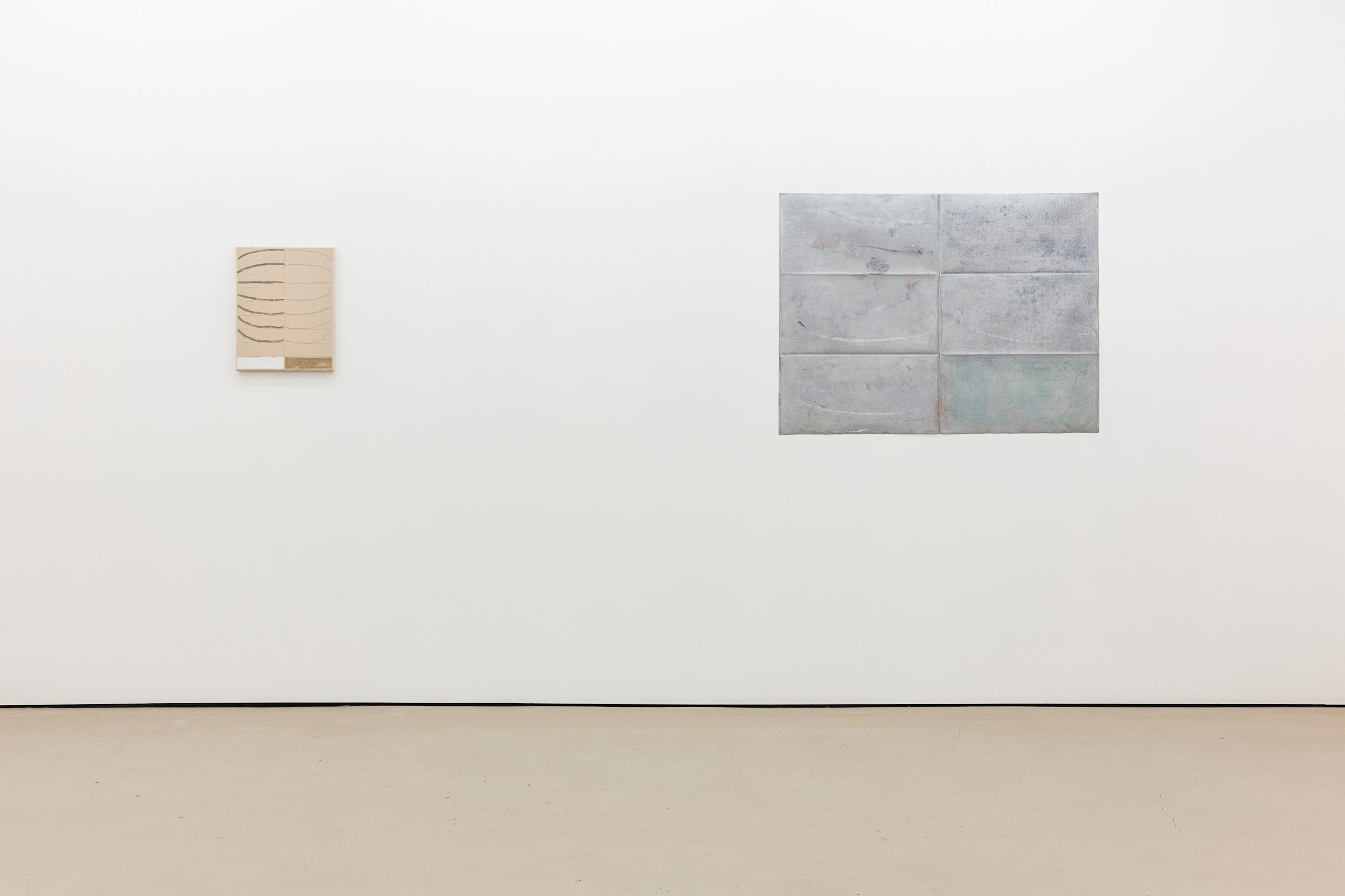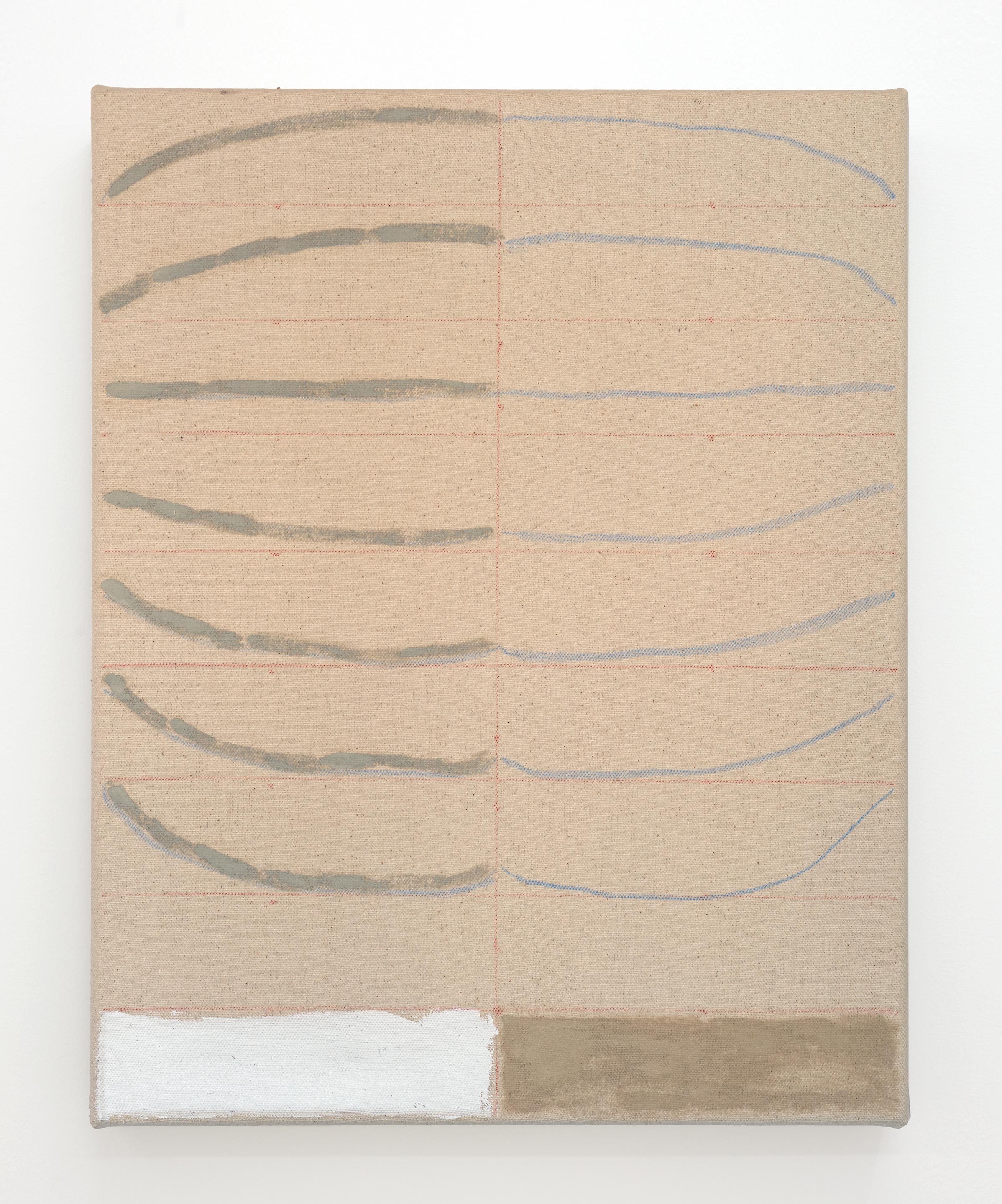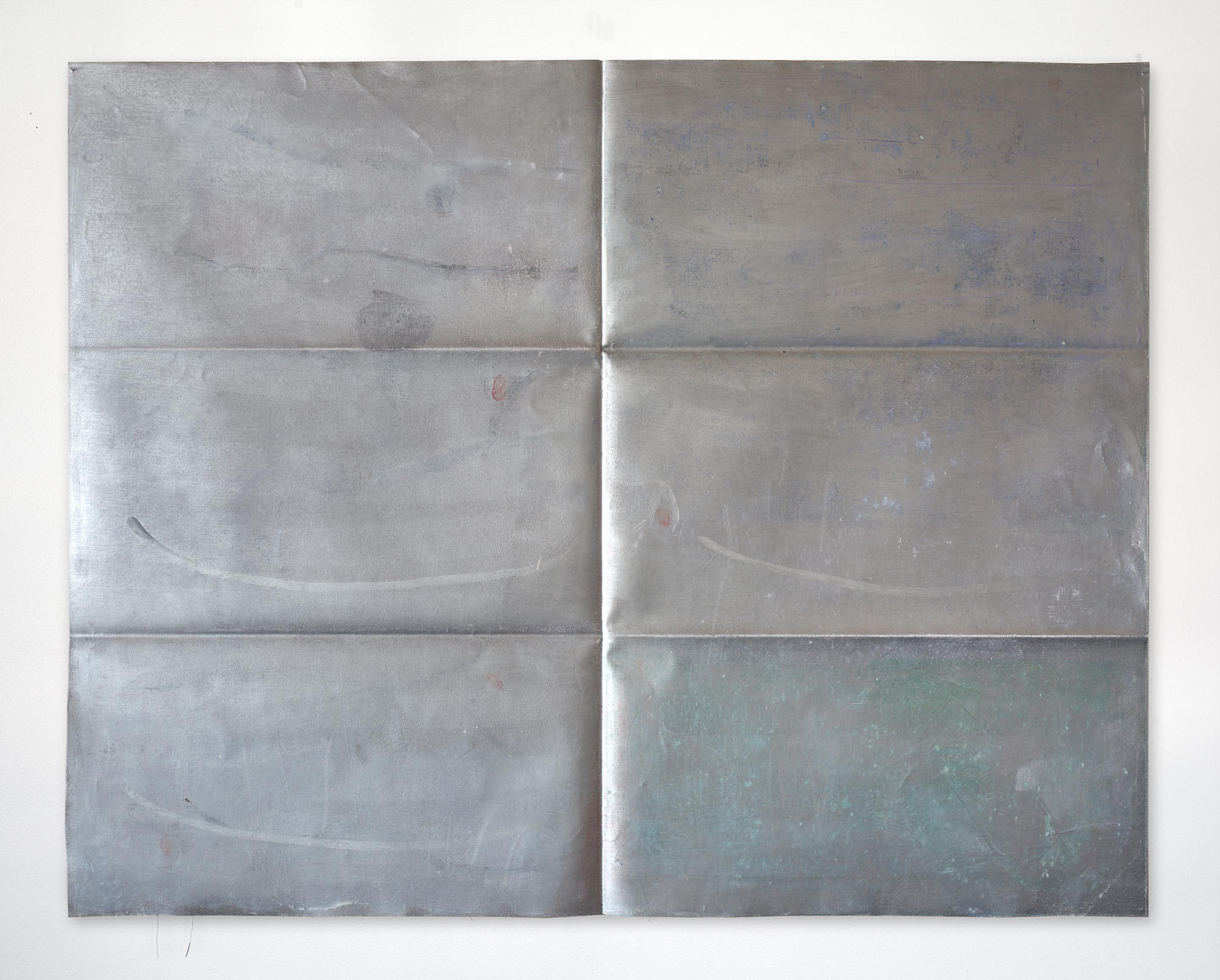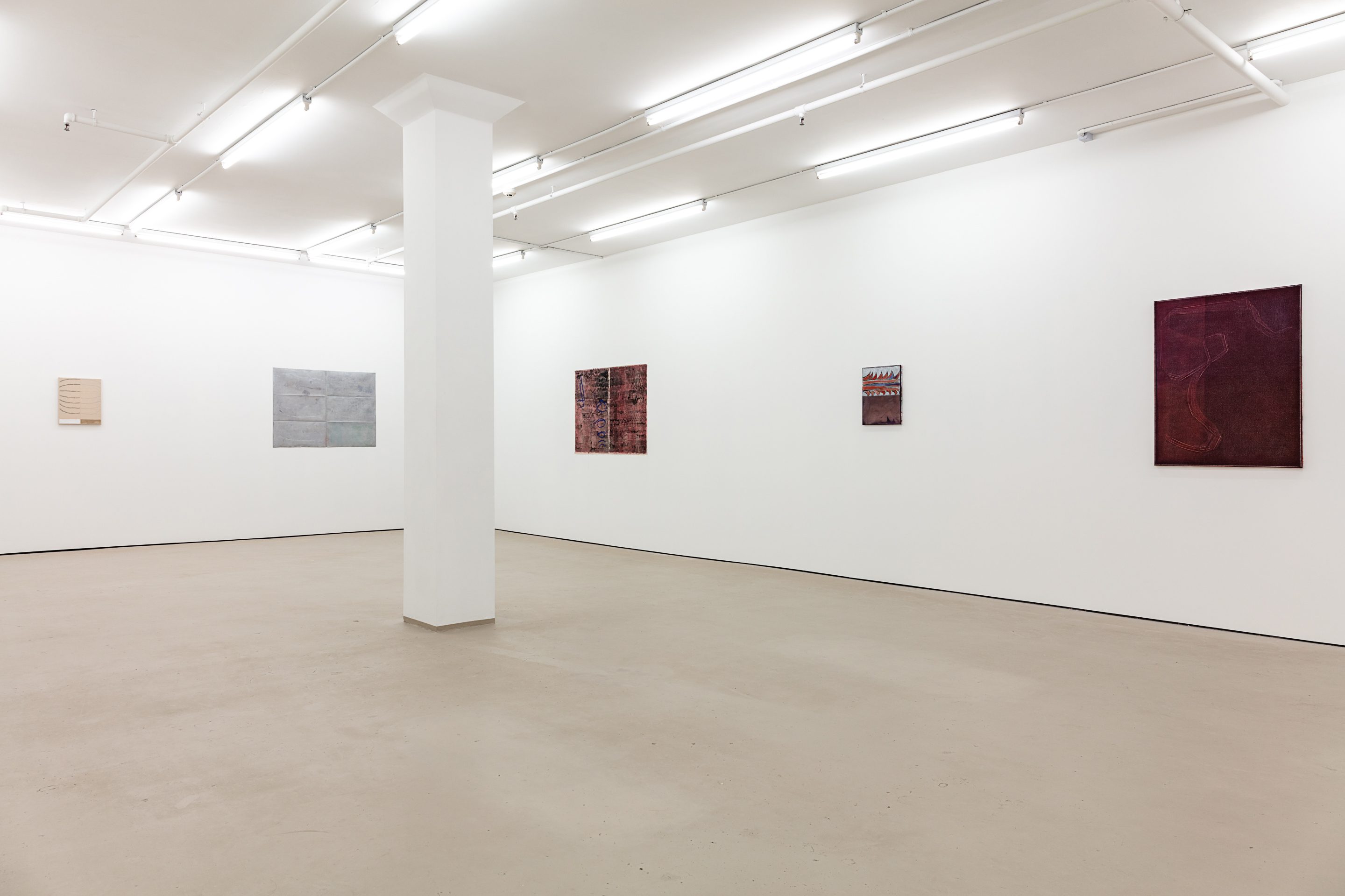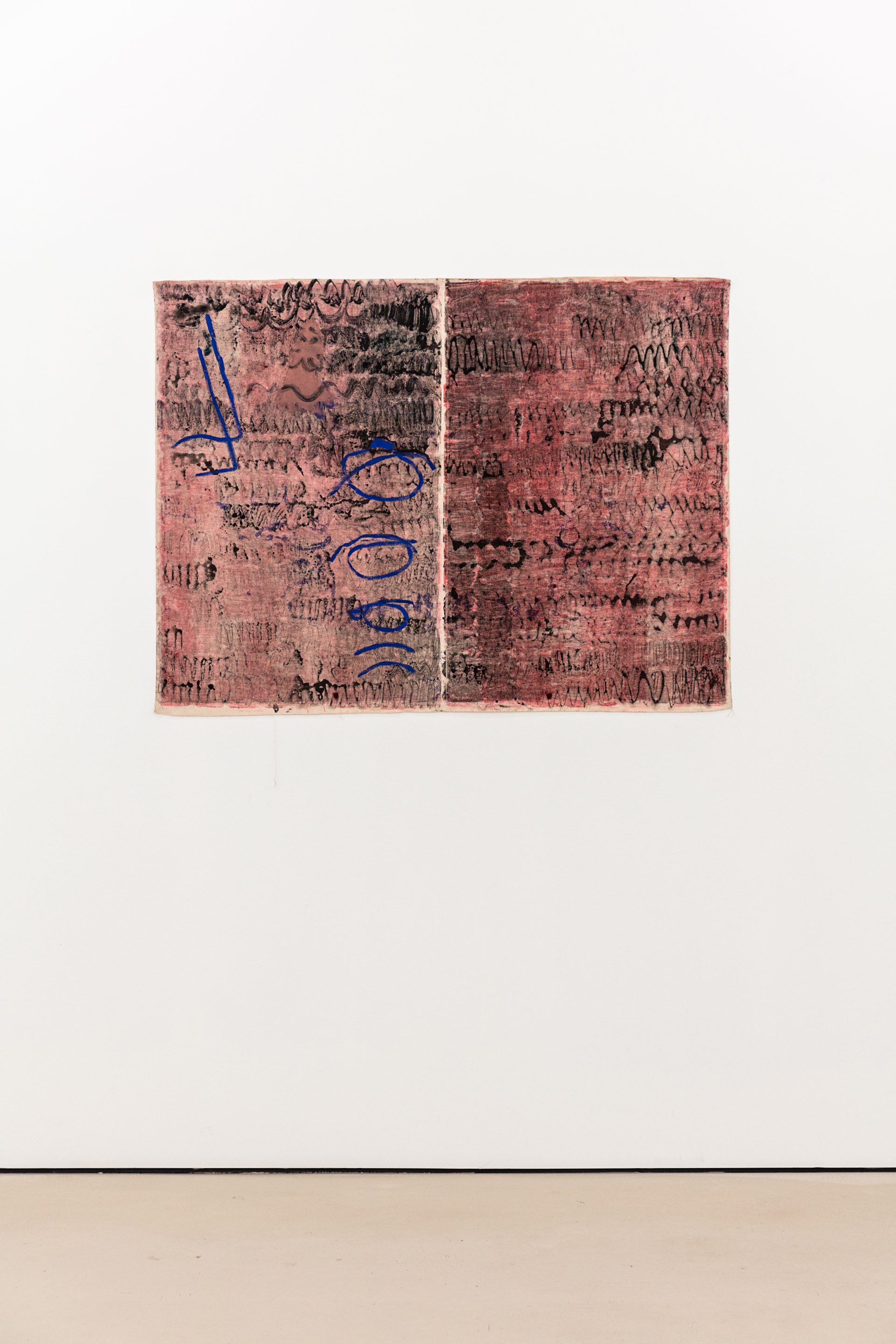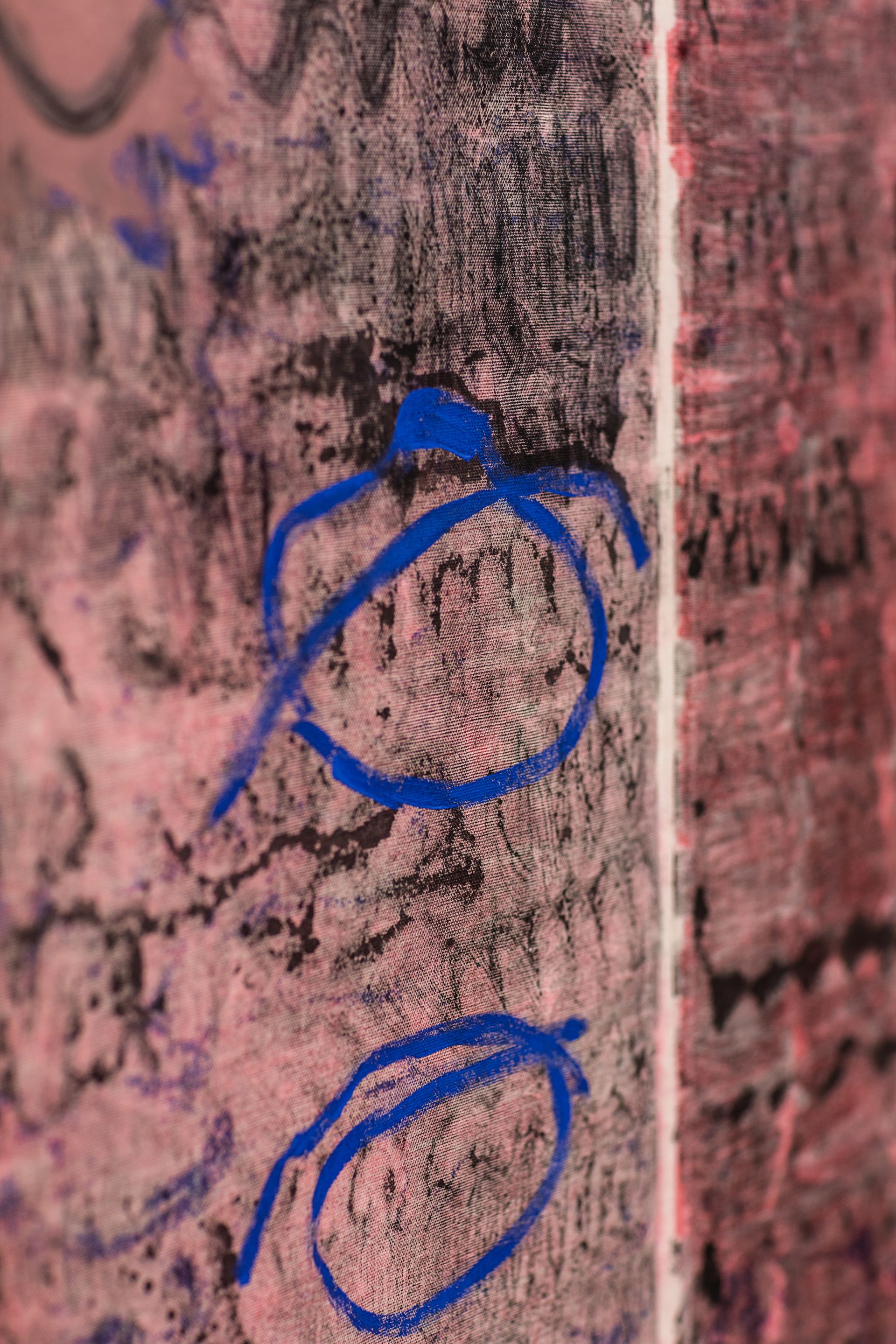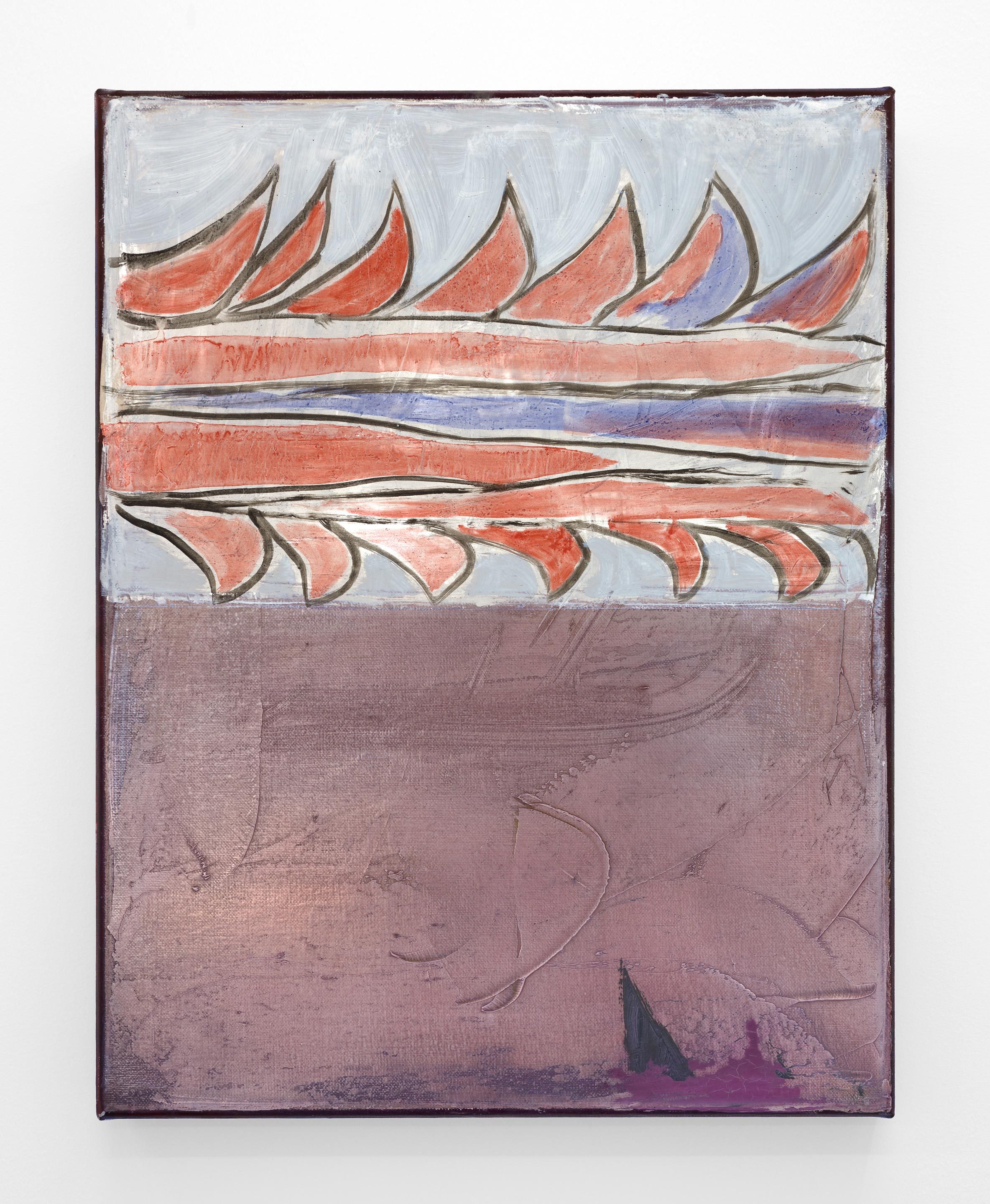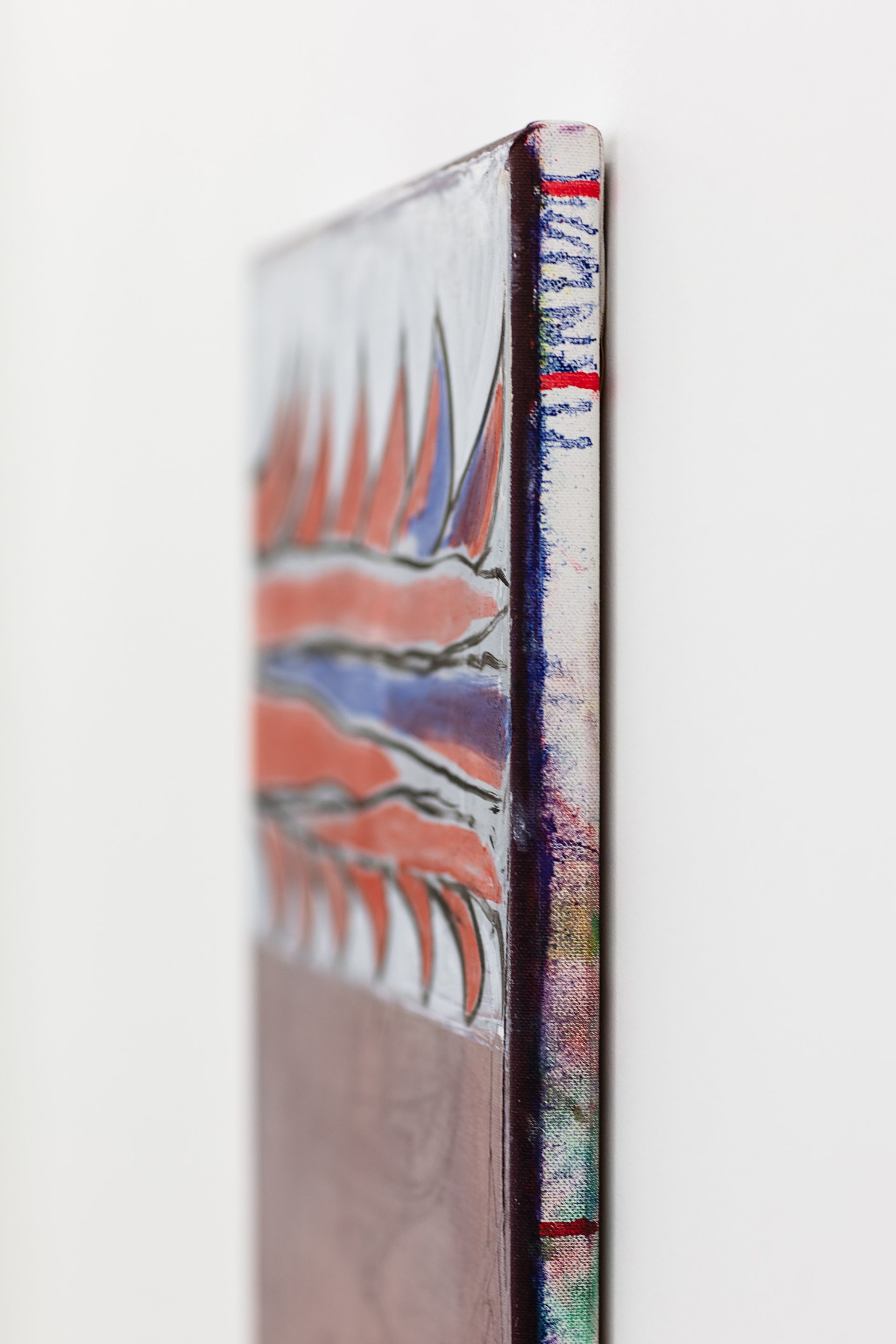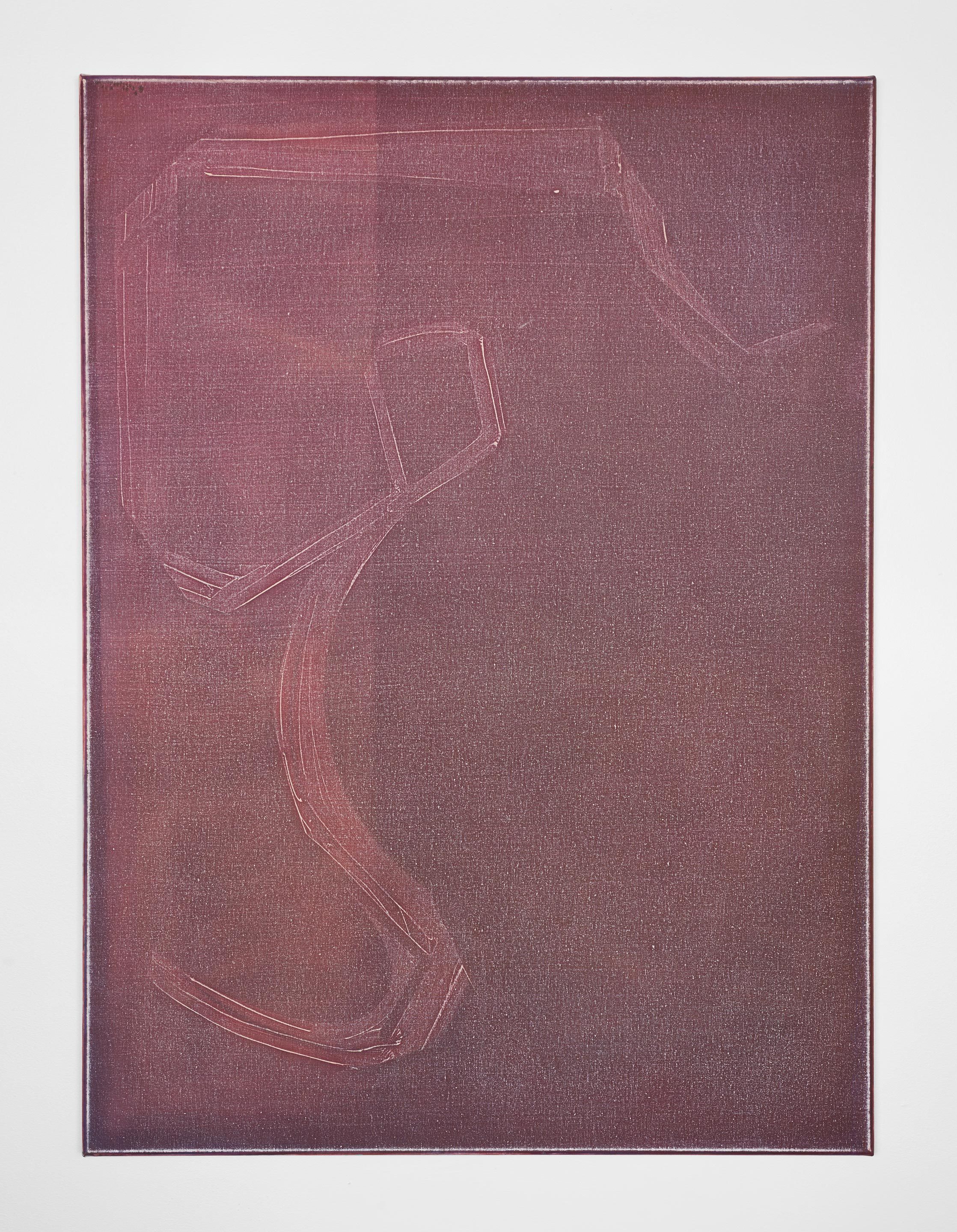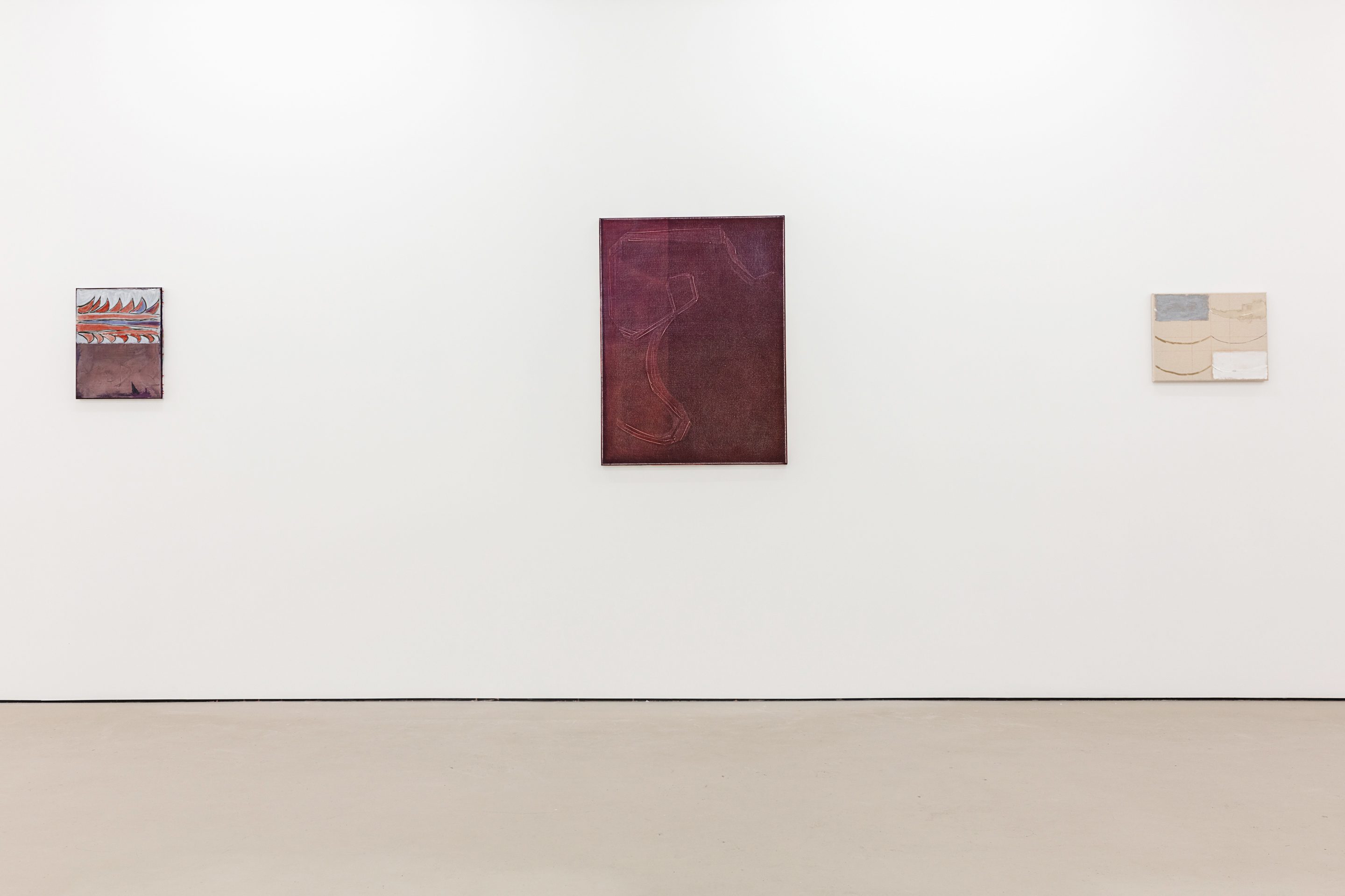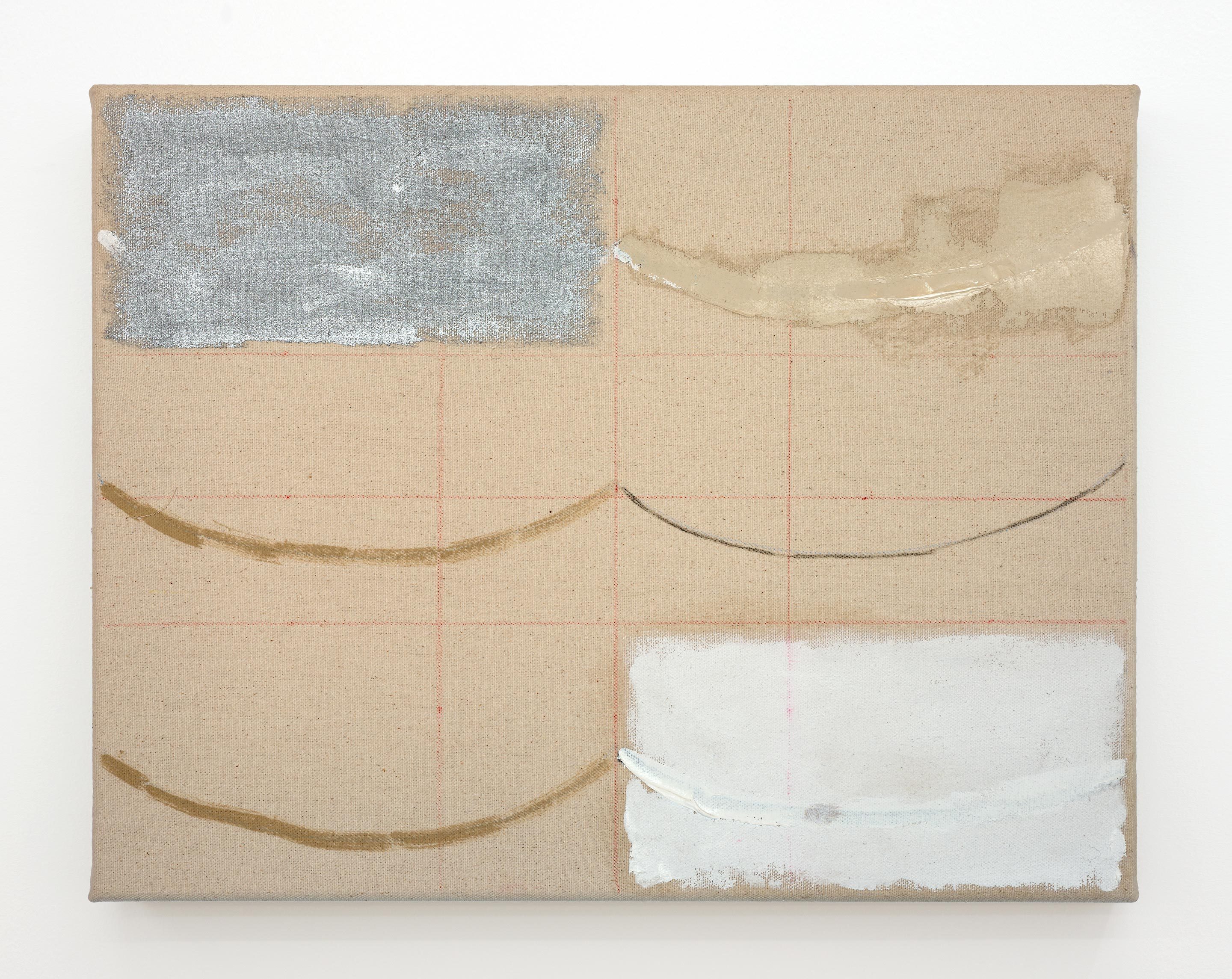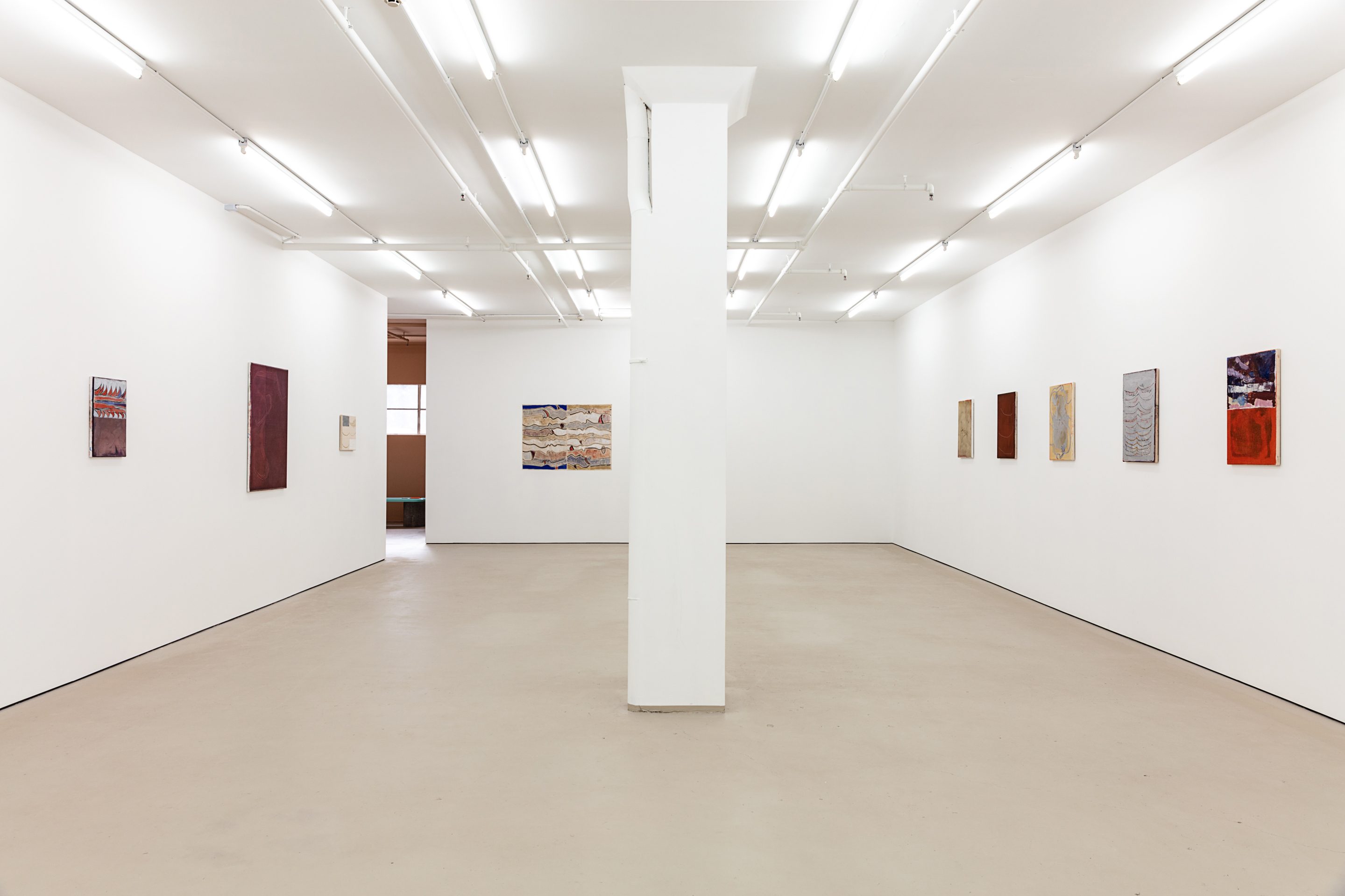 Anoushka Akel
Learners

I have at last come to regard Akel's painting not as bodies nor as about how we think a body, but as visualising those forces that act upon and within a body. Forces across time and space, physical and mental pressures placed on bodies, those repercussions passed on, inherited by the young. To some this may seem an arbitrary distinction, but it is a shift from the carnal to the affective, and from the individual to the transgenerational.*
Hopkinson Mossman is pleased to present Learners, a solo exhibition of new paintings by Anouskha Akel.
As the title suggests the new body of work evinces a fascination with processes of transfer and transition, pressure and plasticity, dynamic forces critical to the processes of painting, the human body, and communication.
In Learners, pressure is applied most literally in the painting act; to the brush and canvas in mark-making, in the heavy sanding of the painted surface, and most extremely in the artist's use of print-making techniques, the pressing of one painting against another. Some paintings in Learners are intensely layered with thick impasto that is then scraped into, while others have been absorbed into one another; in densely saturated monotypes colour stains the porous unprimed canvas. There is no obvious differentiation between 'plate' and 'print'; a single work may have been used as both at once, and forms repeat in number of paintings, flipped, reversed, mirrored, fading in and out. Often sharing a common ancestor, Akel's works are all like one another and yet utterly singular.
Akel's paintings typically combine a field and a 'figure'; a lexicon of recurring signs and shapes are either embedded in or sit on top of the printed and painted surfaces. Calligraphic marks, that the artist calls simply 'bent lines', appear in every body of work. Elastic or plastic in nature, these bent lines are sometimes quick discrete gestures that appear as language forms or sound waves, or in other instances elongated and repeated in a script-like field.
Akel's canvasses have been described as skin-like, and there is something primal or living about the works, a magnetism that defies their delicate materialism. Some surfaces are bruised and scarred, some flushed with adrenaline, while others are caked thickly, like healing wounds, bearing the marks of impact and time. In recent work Akel's lines more obviously resemble human forms; a head, lips, a tongue, teeth, vocal chords, ribs and noses. All parts of the body connected to speech and touch acts, they act as a shorthand for human communication, and the requisite biological processes of expansion and contraction. The paintings in Learners are in constant evolution, flipping from this to that, true to false, mouth to ribs, teeth to tongue, back to front, figure to field.
Anoushka Akel (b. 1977) lives and works in Auckland. She received her MFA from the Elam School of Fine Arts in 2010. Selected exhibitions include: Tilt, Hopkinson Mossman, Wellington (2018); Back to Front, Hamish McKay Gallery, Wellington (2018); Biographies of Transition: Too Busy to Think, Artspace, Auckland (2017); Chain of Mountains, TCB, Melbourne (2016); Back, Front, Brain, Hamish McKay Gallery, Wellington (2016); Painting: A Transitive Space, St. Paul Street Gallery 3, Auckland (2016); Necessary Distraction: A Painting Show, Auckland Art Gallery, Auckland (2015); and A Better Surface Held Back, RM, Auckland (2015). Learners is Akel's first solo exhibition with Hopkinson Mossman.
For further information, please contact the gallery.
* Lucinda Bennett, 'The Felt and the Told; On Anoushka Akel', Art New Zealand, No. 169, Autumn 2019