Ayşe Erkmen, Ruth Buchanan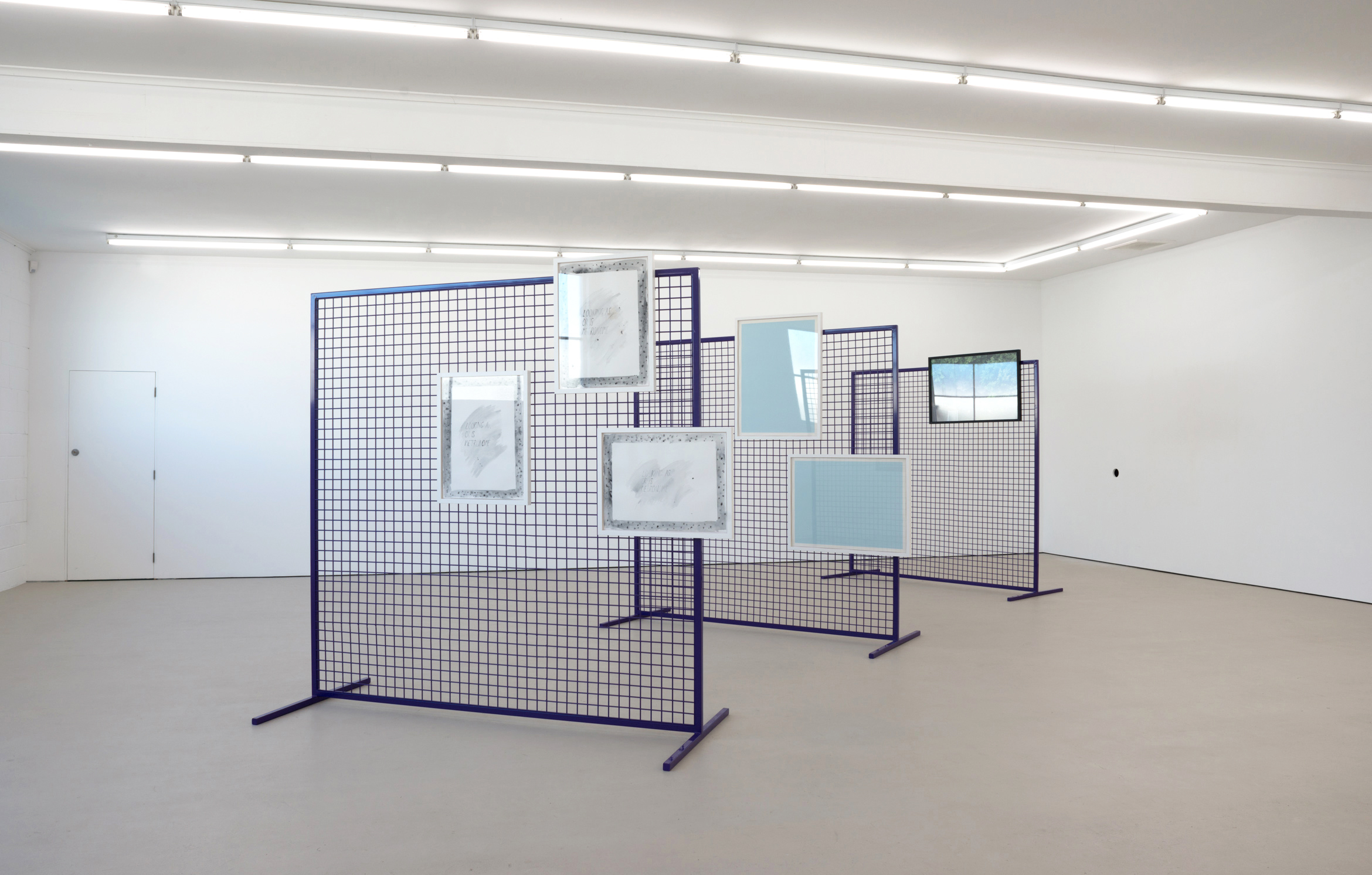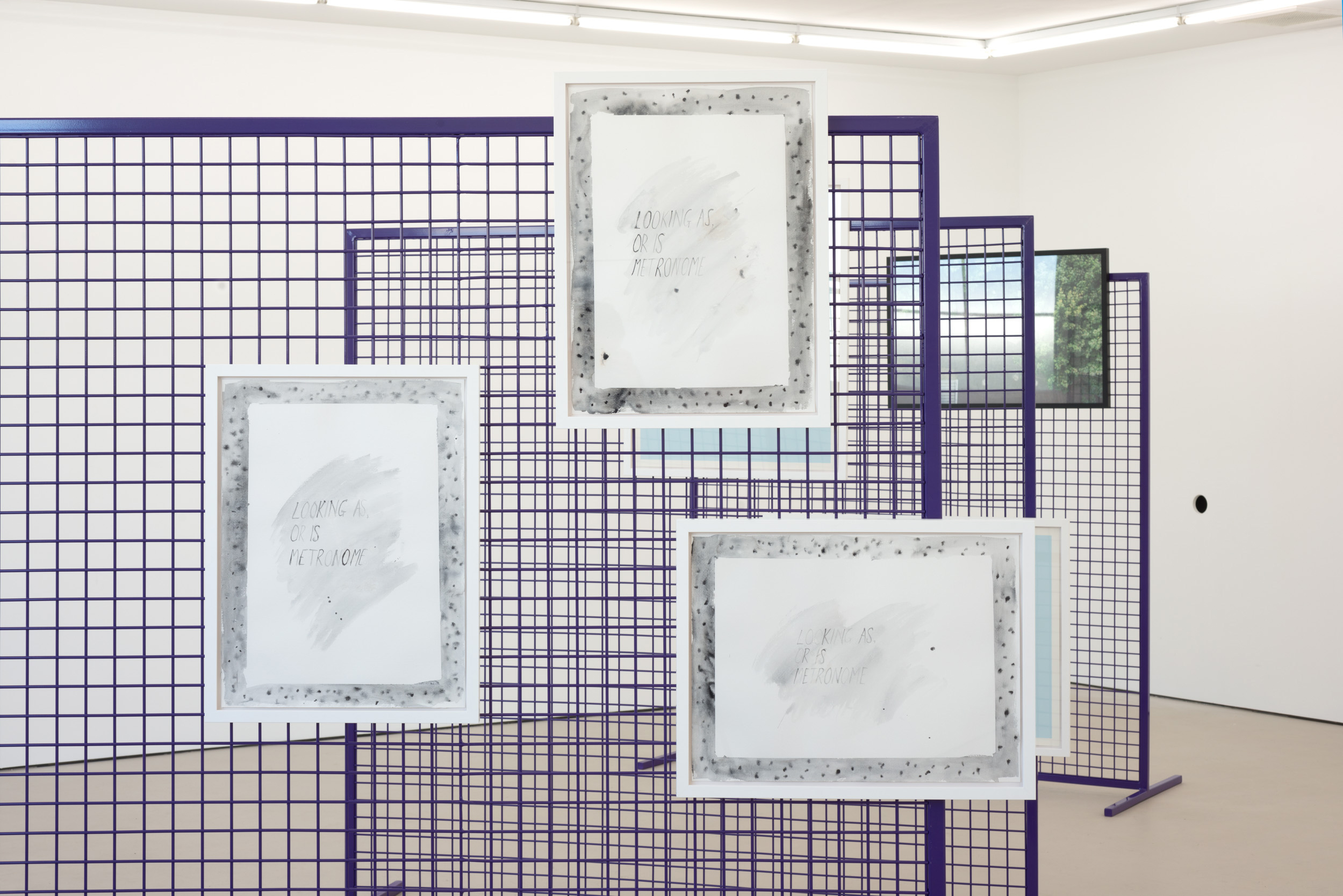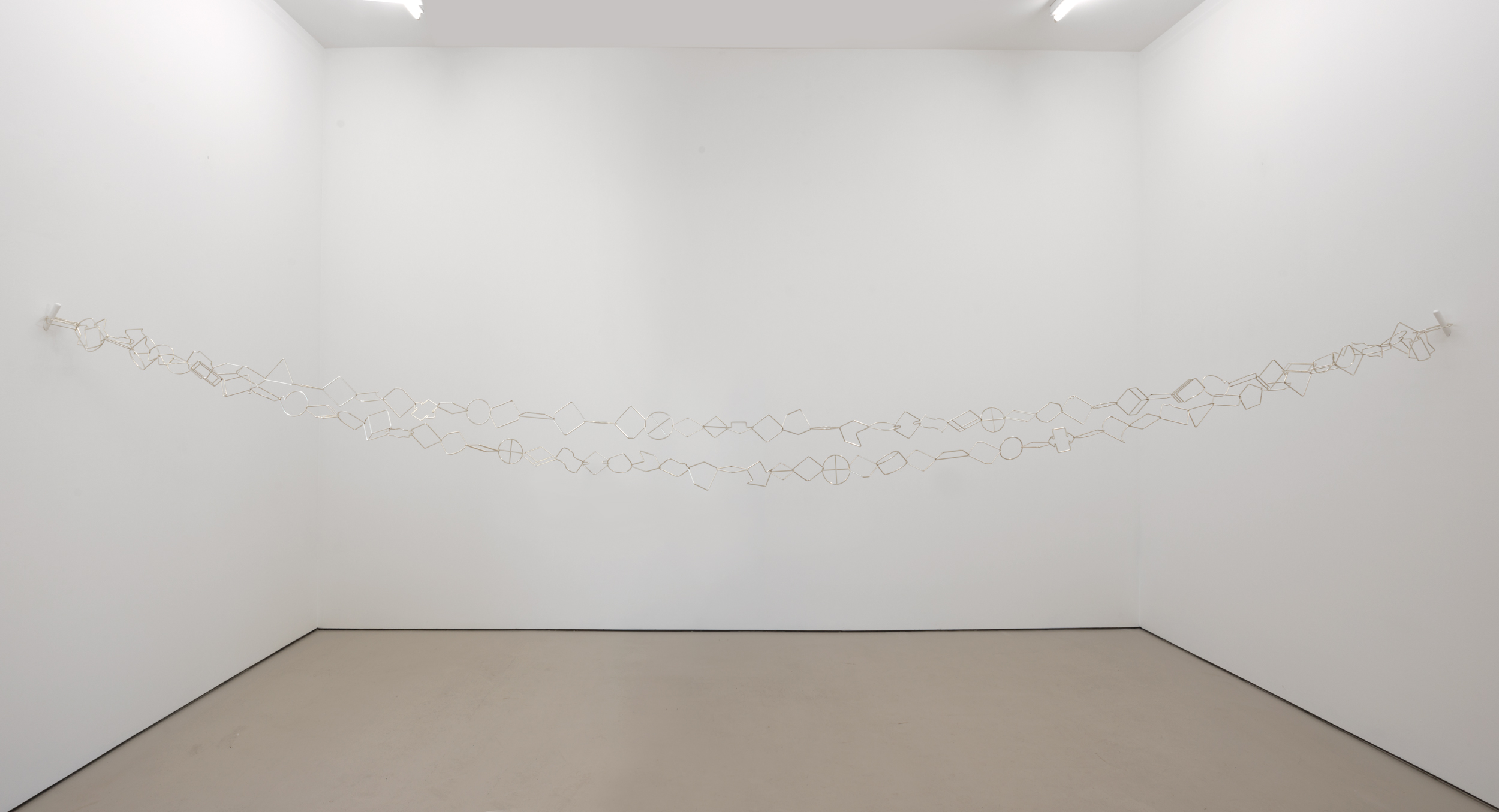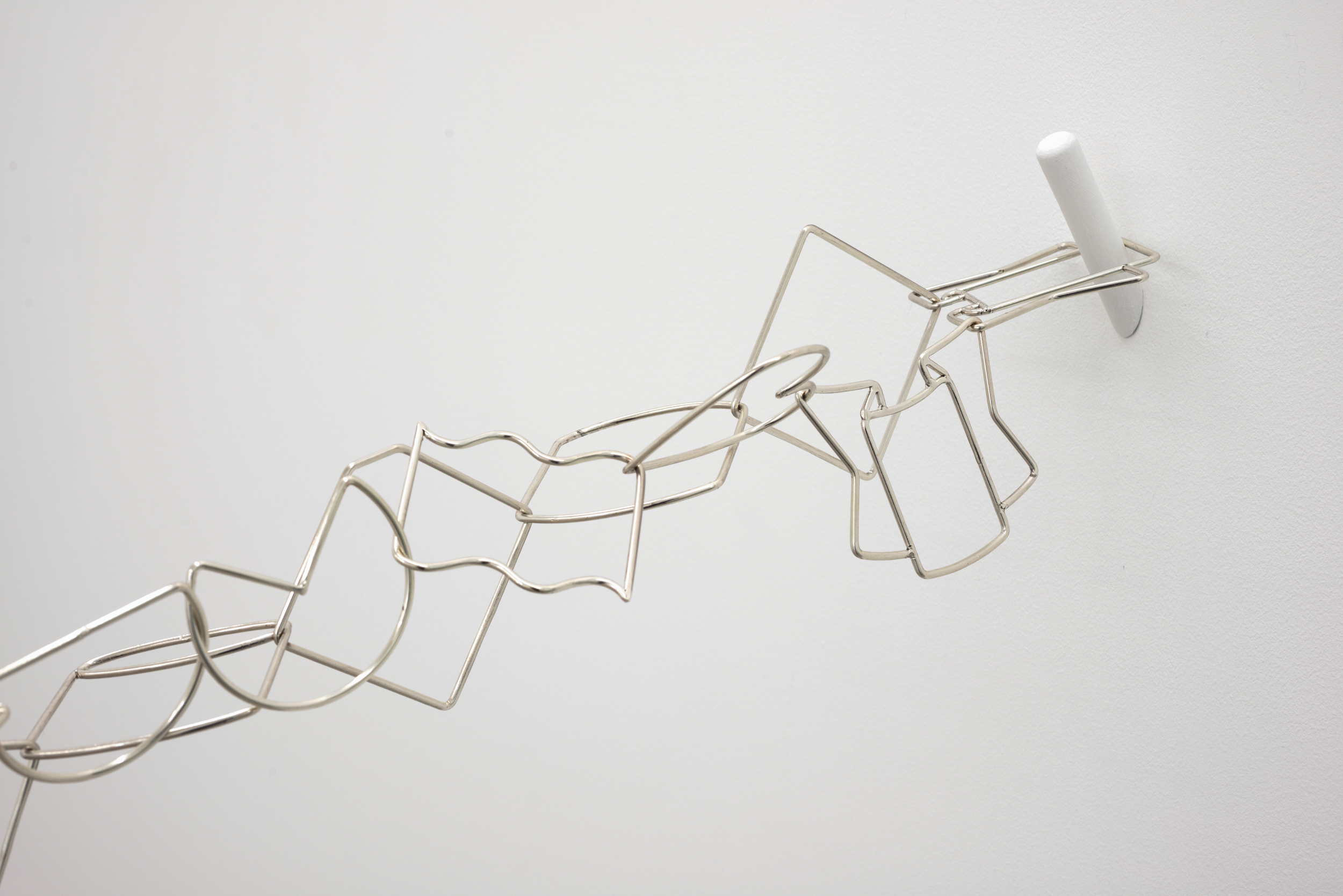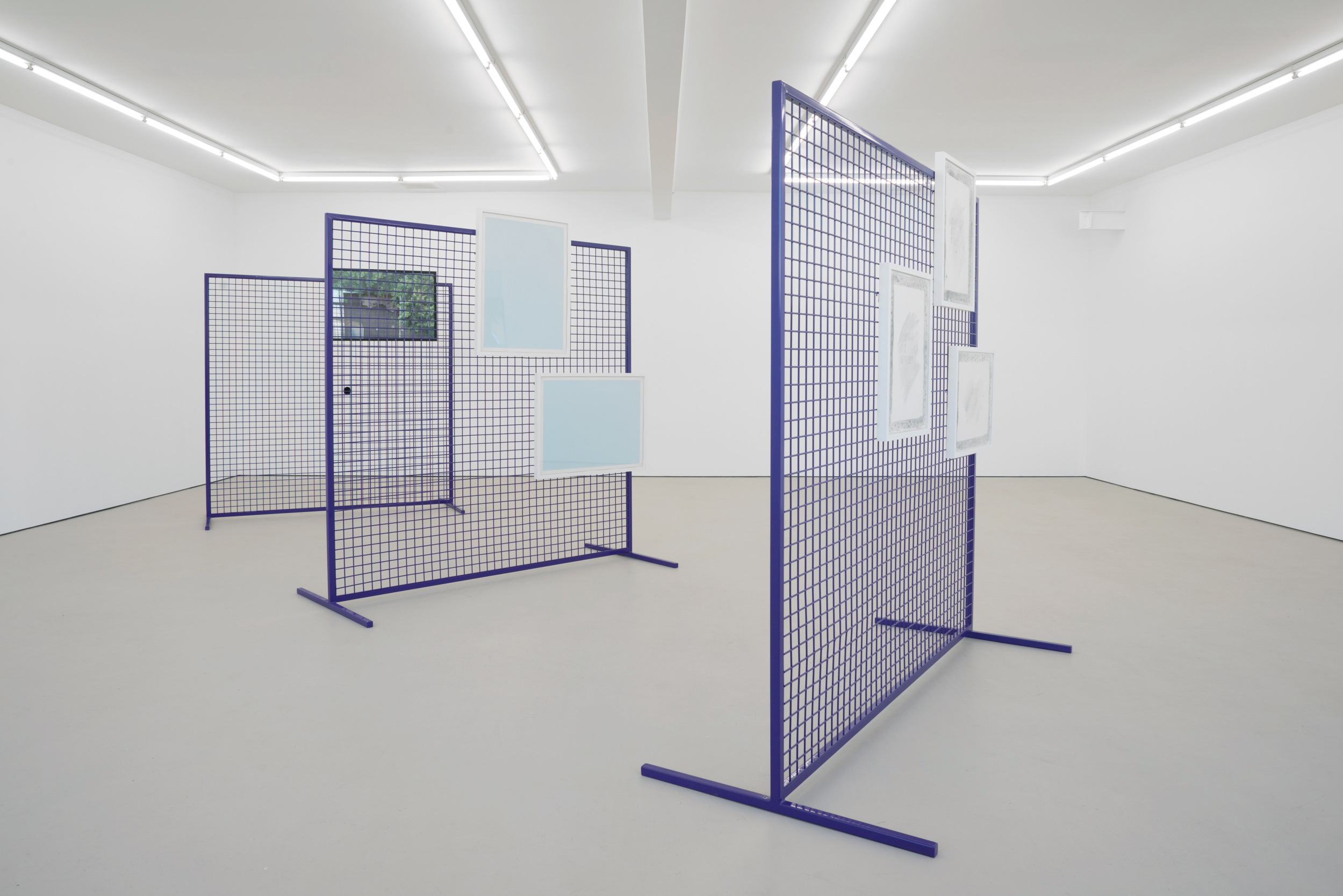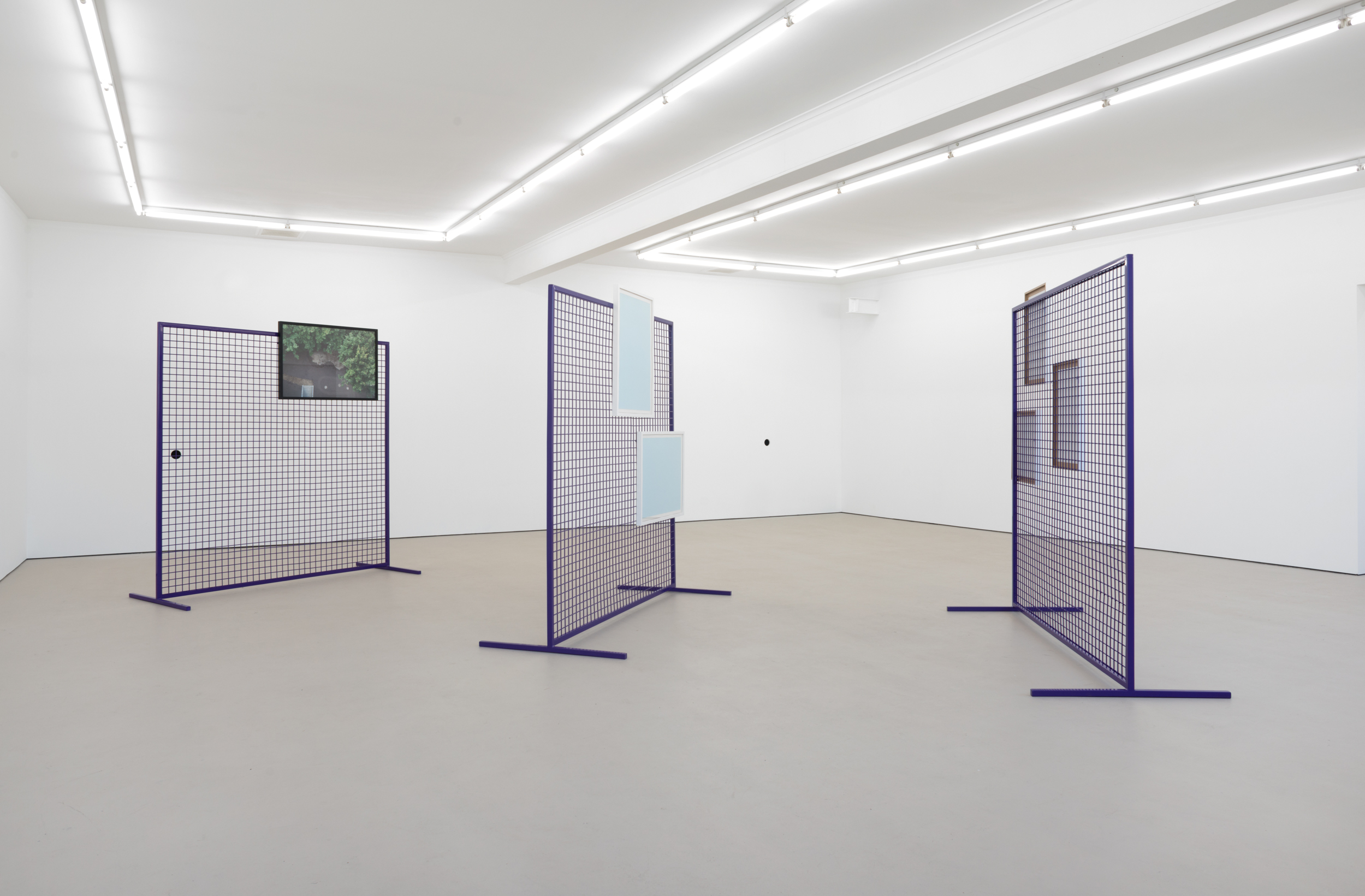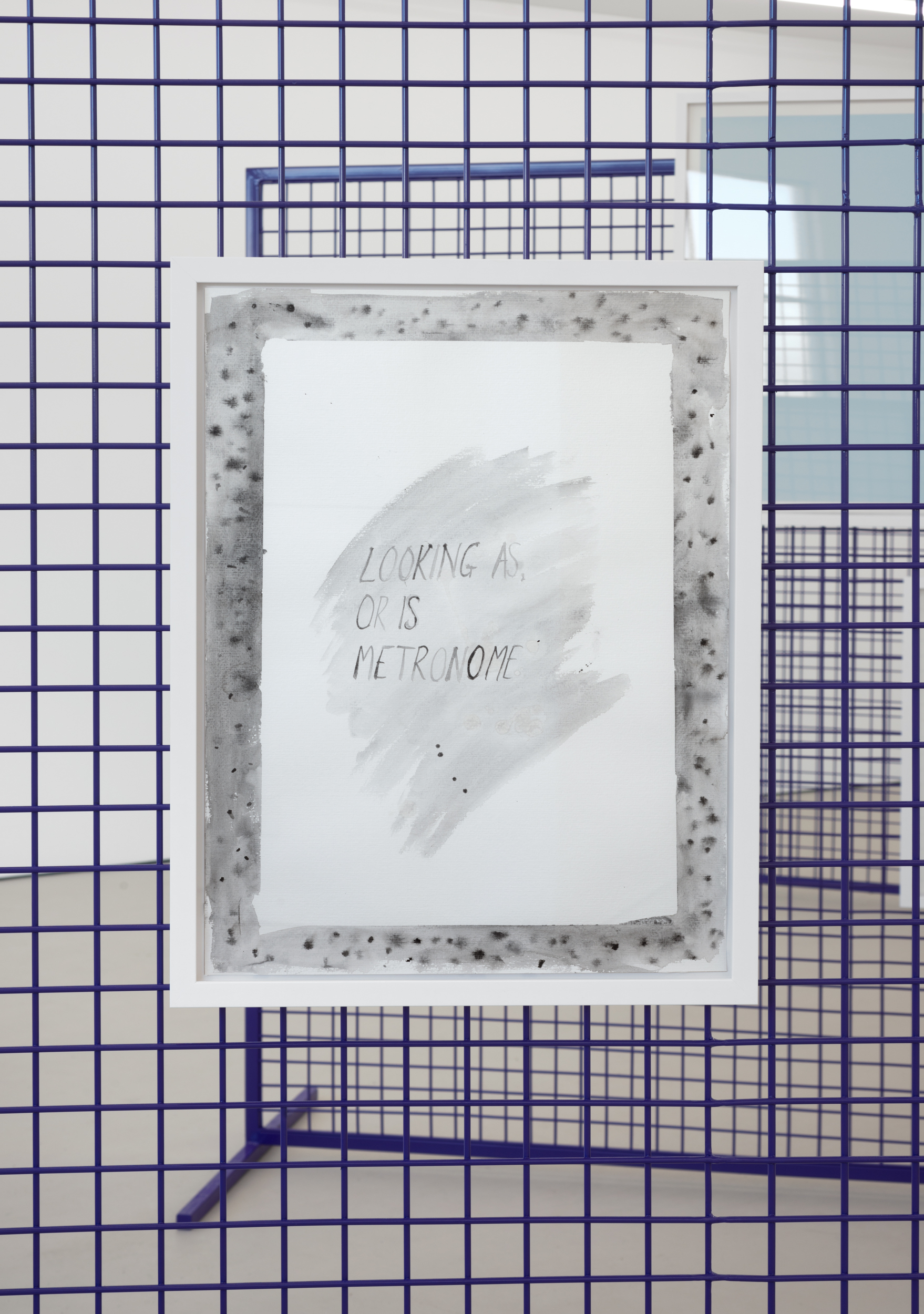 Ruth Buchanan / Ayşe Erkmen
5 July – 2 August 2014
Auckland
Hopkinson Mossman is pleased to present an exhibition of new work by Ruth Buchanan and Ayşe Erkmen.
In Ruth Buchanan's work, archival sensations are channeled into material forms to explore the process and practice of artistic action. Typically drawing on the language of institutional/informational display, Buchanan's works are like abstract diagrams of cognitive function or alternative modes of communication. Buchanan's installations are often structured by language, or seem to suggest a more complex, entwined relationship between language and space. Her work explores the potential for non-linguistic forms to communicate, and for sculptures to act as punctuation in a larger idiosyncratic grammar system.
For the exhibition at Hopkinson Mossman, Buchanan presents a major new work comprising three large free-standing grids. On each hangs a different configuration of framed works: a set of three watercolours; a pair of monochrome screenprints; and a photograph taken from the artist's studio. Viewed through one another, the grids function to compress stages of thought, whereas walking amongst them activates a radical expansion, creating space to consider the specificity of each lexeme. An accompanying sound work, Looking as, or is, Metronome, projects the artist's voice into space, simultaneously setting a pace or tone for the exhibition, and offering a syntactic logic echoed in the sculptural works.
Ayşe Erkmen's work typically contains references to the given characteristics of the exhibition site, often drawing out structural nuances that relate to a movement or flow of energy, time, or thought. There are threads (both formal and narrative) that weave through Erkmen's practice that, taken together, produce a series of interconnections between things and places. In Erkmen's work, what appear to be simple, arbitrary choices unfold as coded keys for abstract concepts. Her projects most commonly address disarmingly simple connections from daily life, and, especially when situated in the commercial sphere, the power of the gallery space to transform objects, alter perception, and generate value.
For Hopkinson Mossman, Erkmen presents a new sculpture titled Inform; a silver chain draped across two walls in the small gallery space. The chain's conjoined shapes are automatically generated in a standard computer software programme; each a simple outline symbol. The chain acts as mechanical adornment or decoration for the gallery architecture, while exploring the generative potential of readymade form to evoke a sense of infinite continuation.
In the adjoining office, Spring 2014 is a configuration of hinged metal plates; an arbitrary abstraction of uniform shapes, brightly coloured with one each of the Pantone 2014 'colours of the year'. The work characteristically co-opts colour to convey emotion or sensations in the viewer, while the cool, powered-coated steel forms compress a history of abstraction into artifact.
Ruth Buchanan (1980, Te Ati Awa/Taranaki) graduated from Auckland's Elam School of Fine Arts in 2002 and gained her MA (Fine Art) from the Piet Zwart Institute in Rotterdam in 2007. Recent solo exhibitions include: On or within a scenario, Hopkinson Cundy, Auckland (2013); Put a curve, an arch, right through it, Krome Gallery, Berlin (2012); Furniture, Plan, Rival Brain, Hopkinson Cundy, Auckland (2011); Eigenwillige Zeiechensetzung, Grazer Kunstverein, Graz (2011); Lying Freely, Casco Office for Art, Design and Theory, Utrecht (2010); and Several Attentions – Lying Freely Part III, The Showroom, London (2009). Recent group exhibitions include: A–Z. The Marzona Collection, Hamburger Bahnhof Museum für Gegenwart, Berlin (2014); Wiederholung, Westfaelischer Kunstverein, Münster (2014); Bourgeois Leftovers, De Appel Arts Centre, Amsterdam (2013); Version Control, Arnolfini, Bristol (2013); Expanded Performance, Stroom, the Hague (2012); Diagrams, Bielefelder Kunstverein, Bielefelder (2012); Beyond Words, GAK, Bremen (2012); Tumulus, MOTINTERNATIONAL, Brussels (2012); and A wavy line is drawn across the middle of the original plans, Kölnischer Kunstverein, Cologne (2012). Ruth Buchanan lives and works between Berlin and Wellington.
Ayşe Erkmen (1949, Istanbul) graduated from Mimar Sinan University Department of Sculpture in 1977. She participated in the DAAD International Artist Residency Programme (Berliner Künstlerprogramm) in Berlin in 1993. From 1998 to 1999 Erkmen worked as the Arnold Bode Professor at Kassel Art Academy, and from 2000-2007 as professor at Staedelschule in Frankfurt am Main. Recent solo exhibitions include: Intervals, Barbican Centre, The Curve, London (2013); La Biennale di Venezia, 54th International Art Exhibition, Turkish Pavilion, Venice (2011); Bluish, Kunstverein Freiburg (2009); Entwined, Art Unlimited, Basel (2009); and Weggefährten, Nationalgalerie im Hamburger Bahnhof – Museum für Gegenwart, Berlin (2008). Erkmen has participated in numerous international exhibitions including: the 13th, 4th and 2nd Istanbul Biennials; Münster Sculpture Project; the Shanghai, Berlin, Gwangju, Sharjah and SCAPE Biennials, and the Folkestone and Echigo Tsumari Triennials. Ayşe Erkmen lives and works between Istanbul and Berlin, and has been teaching at Münster Kunstakademie since 2010.