Bill Culbert Straits / Lightline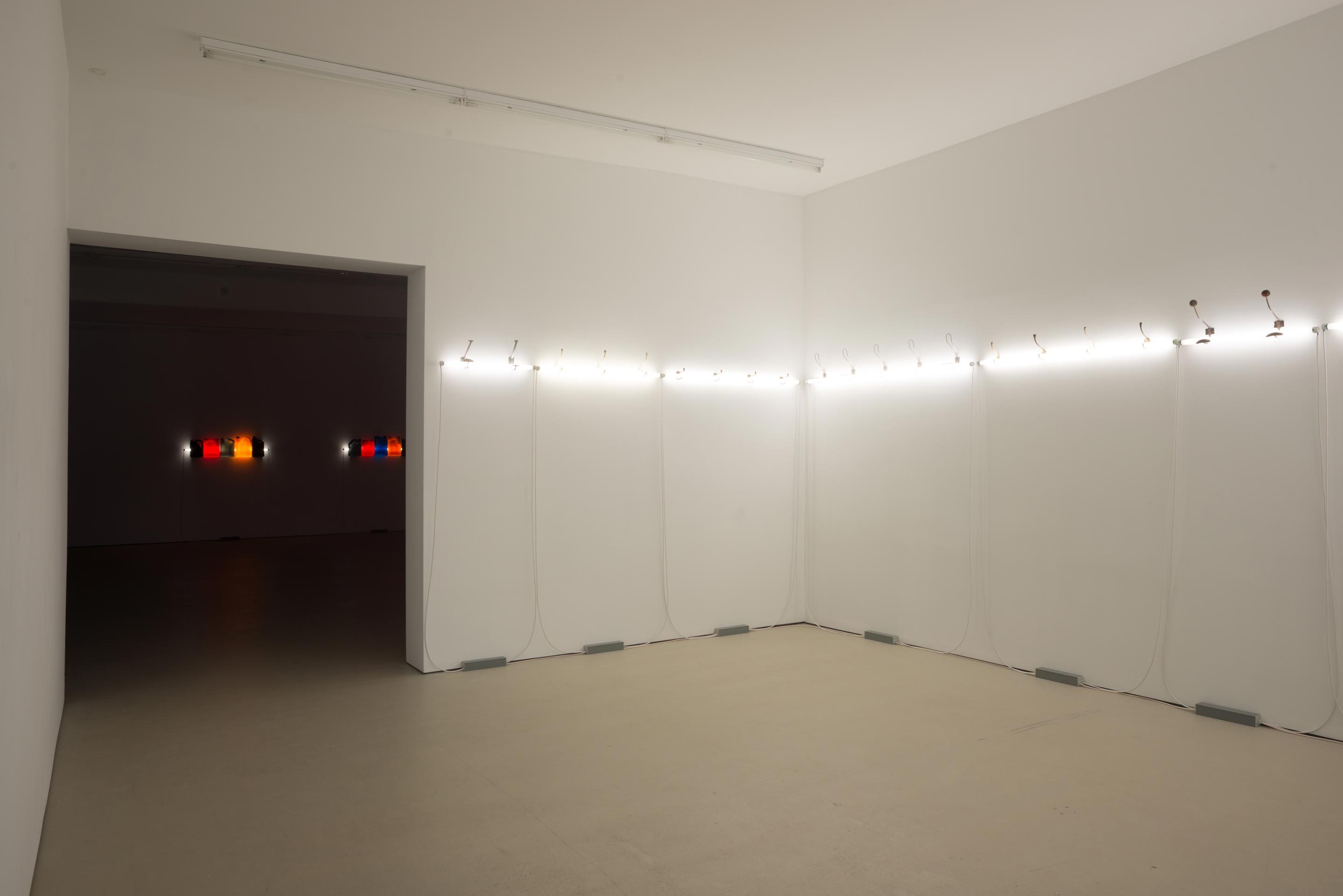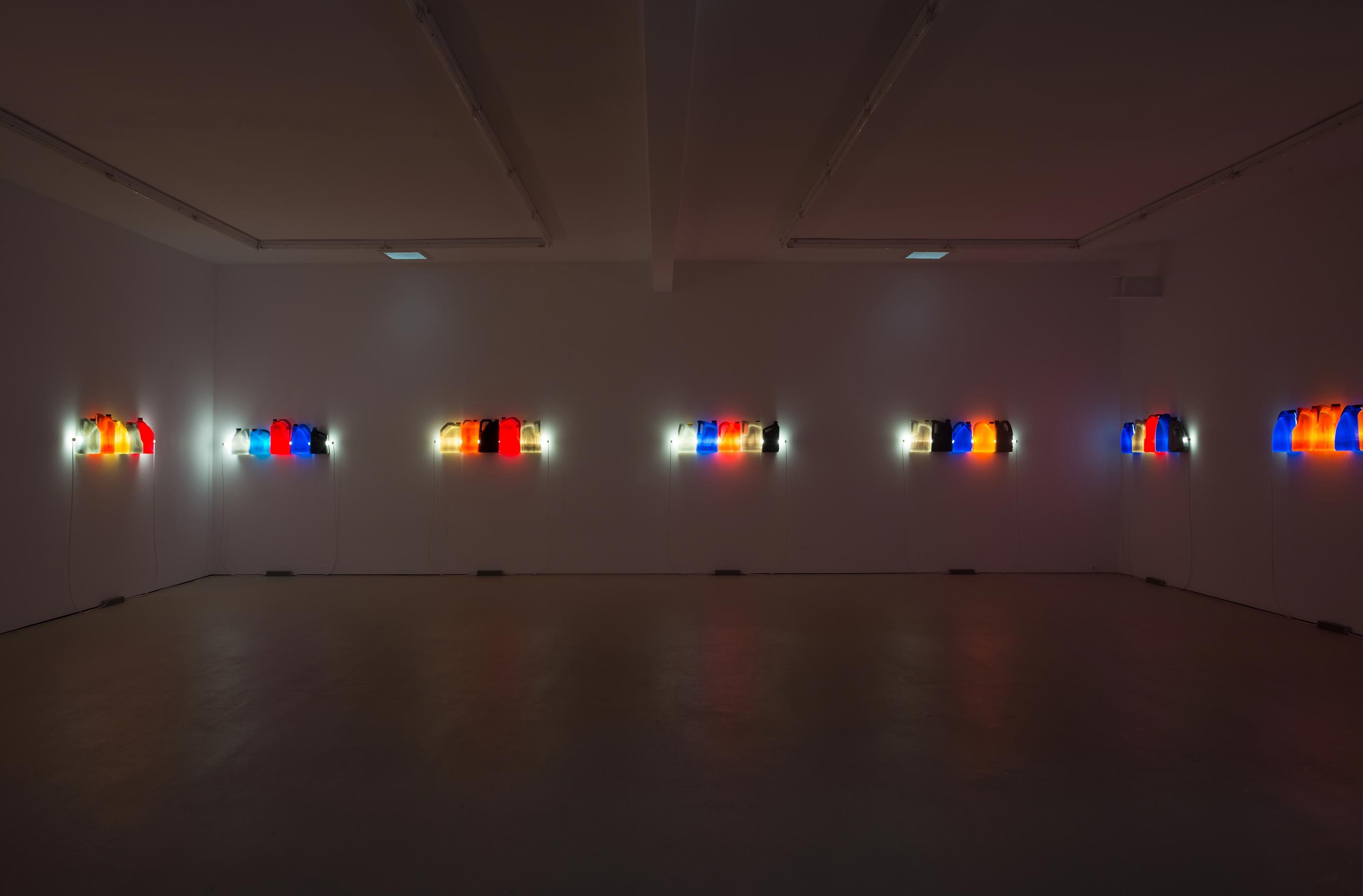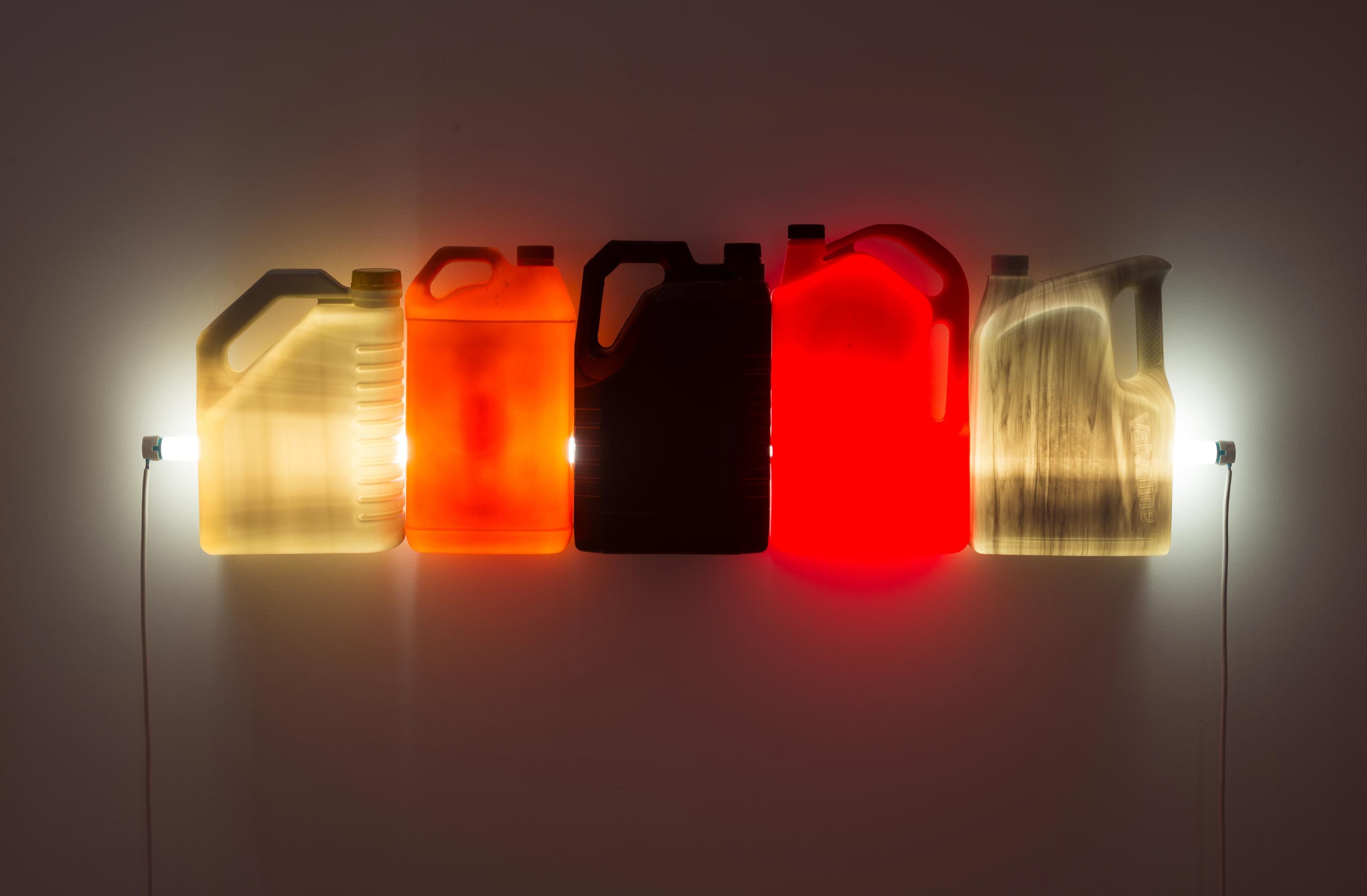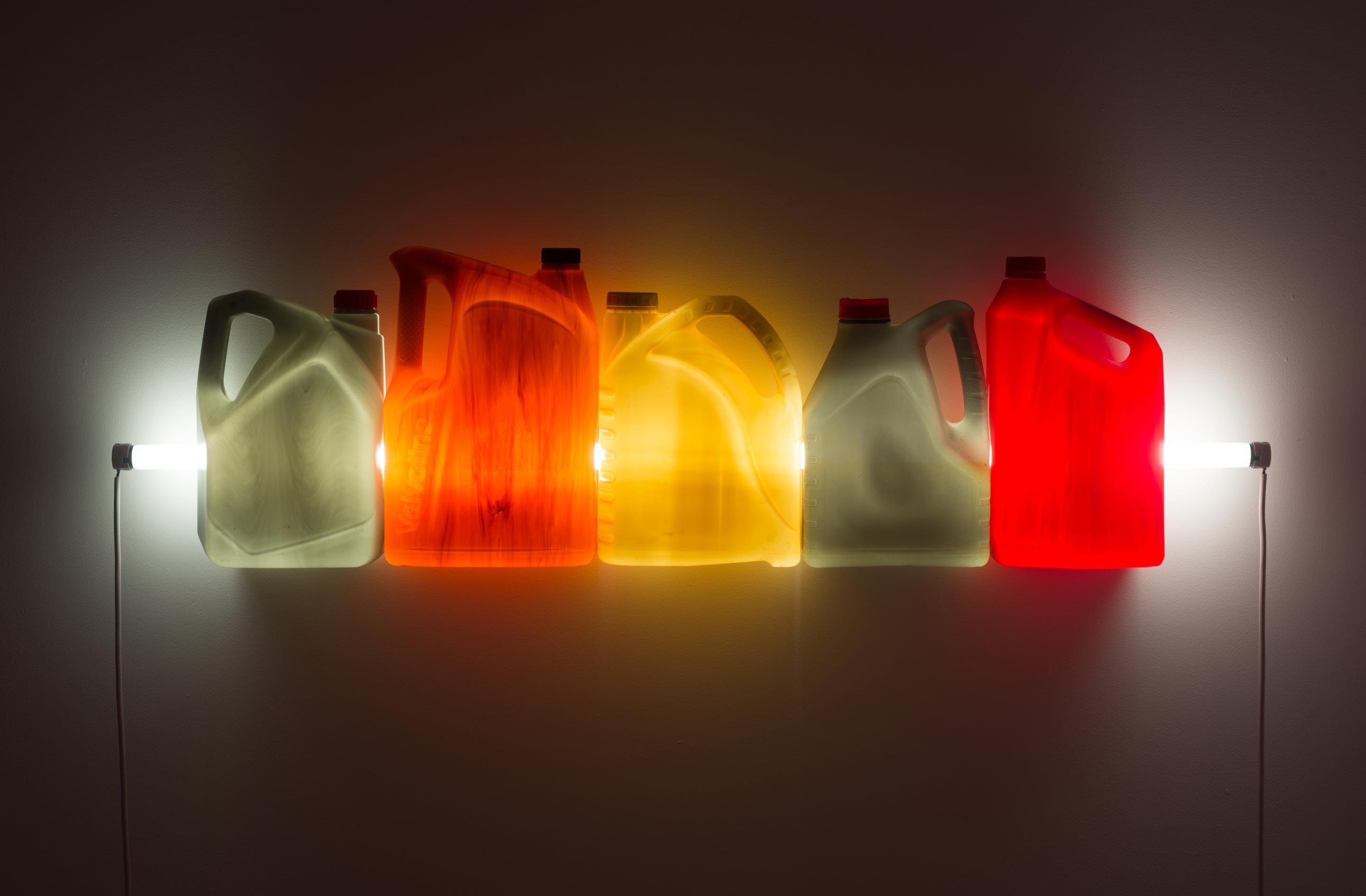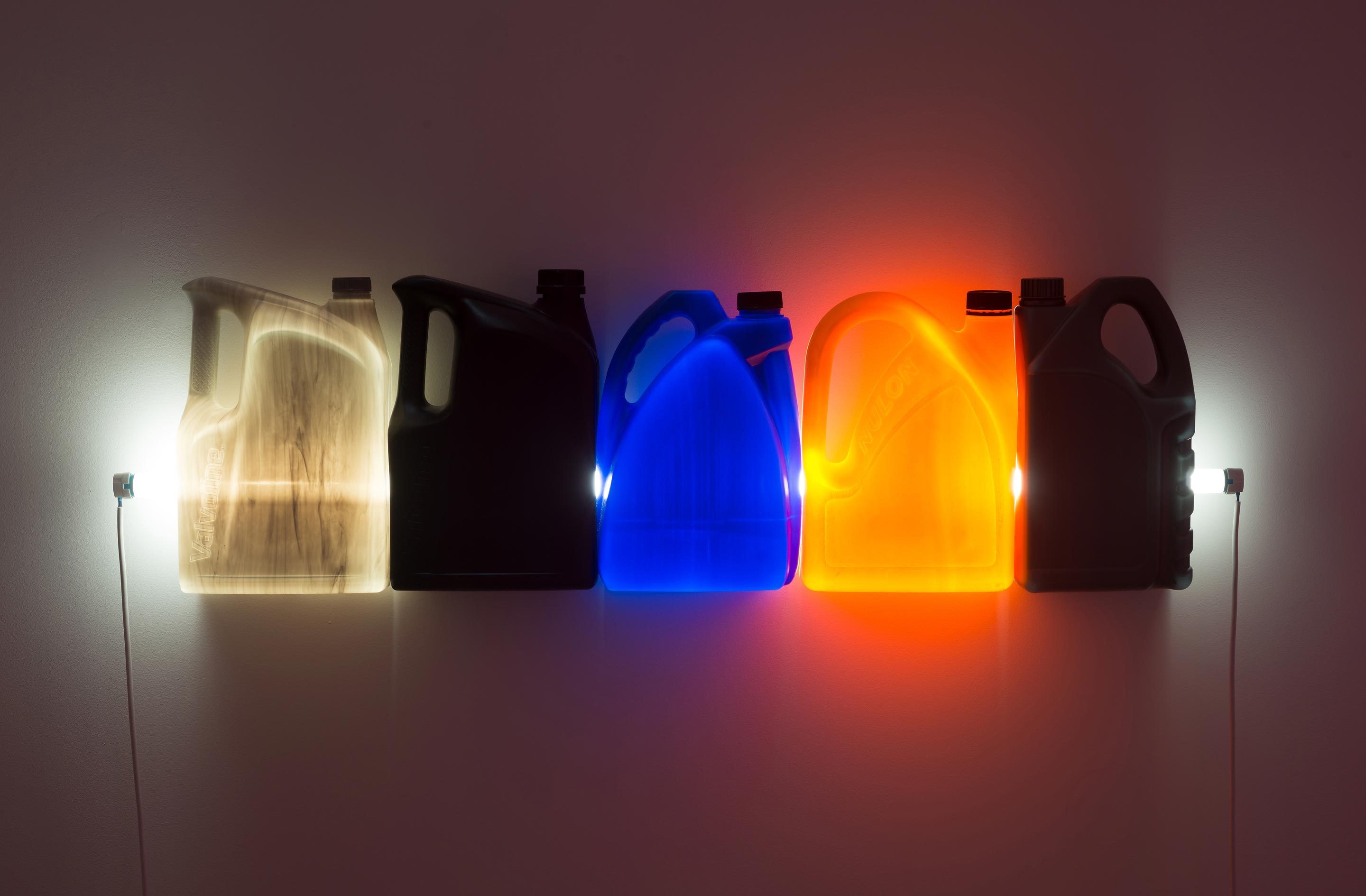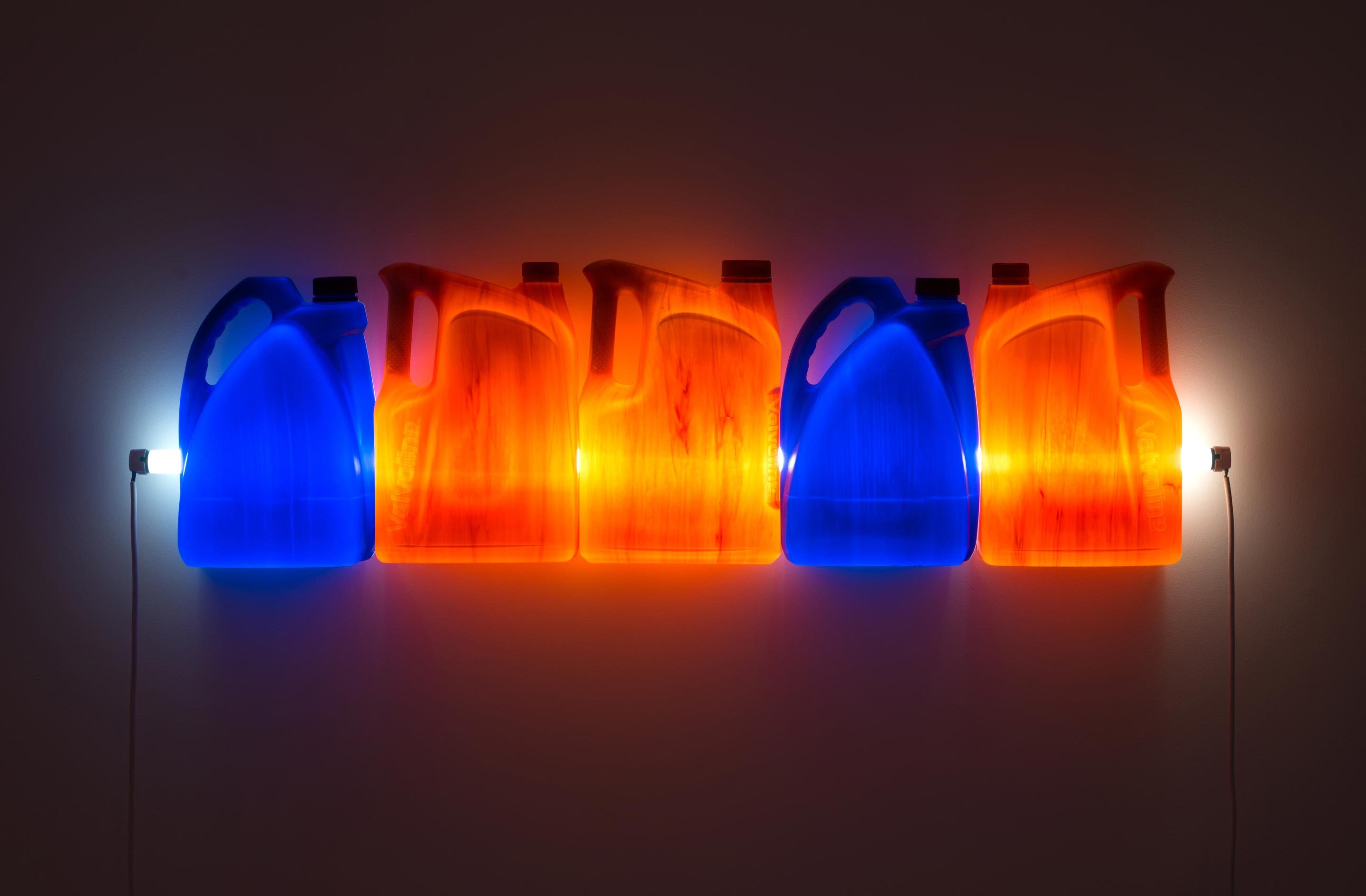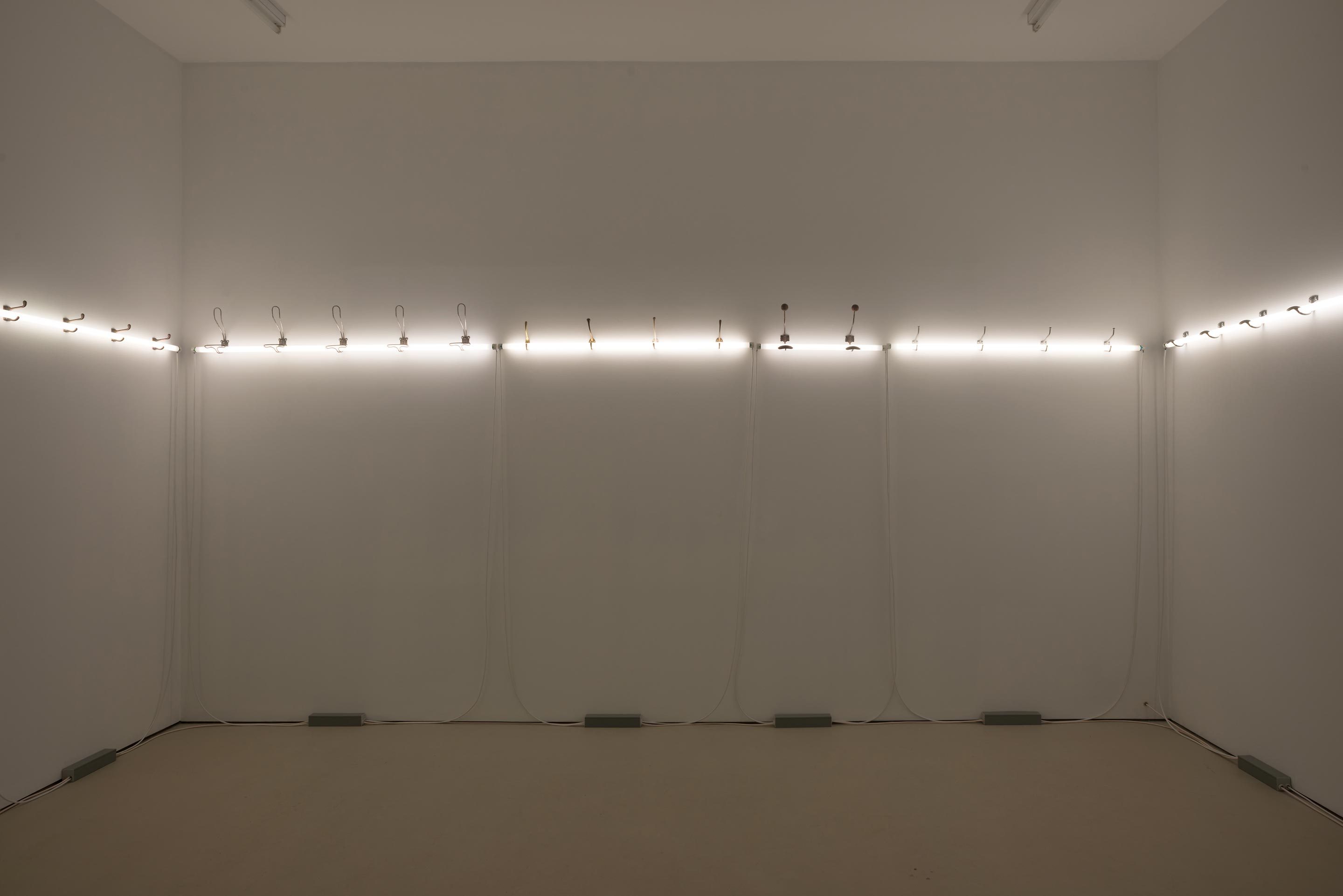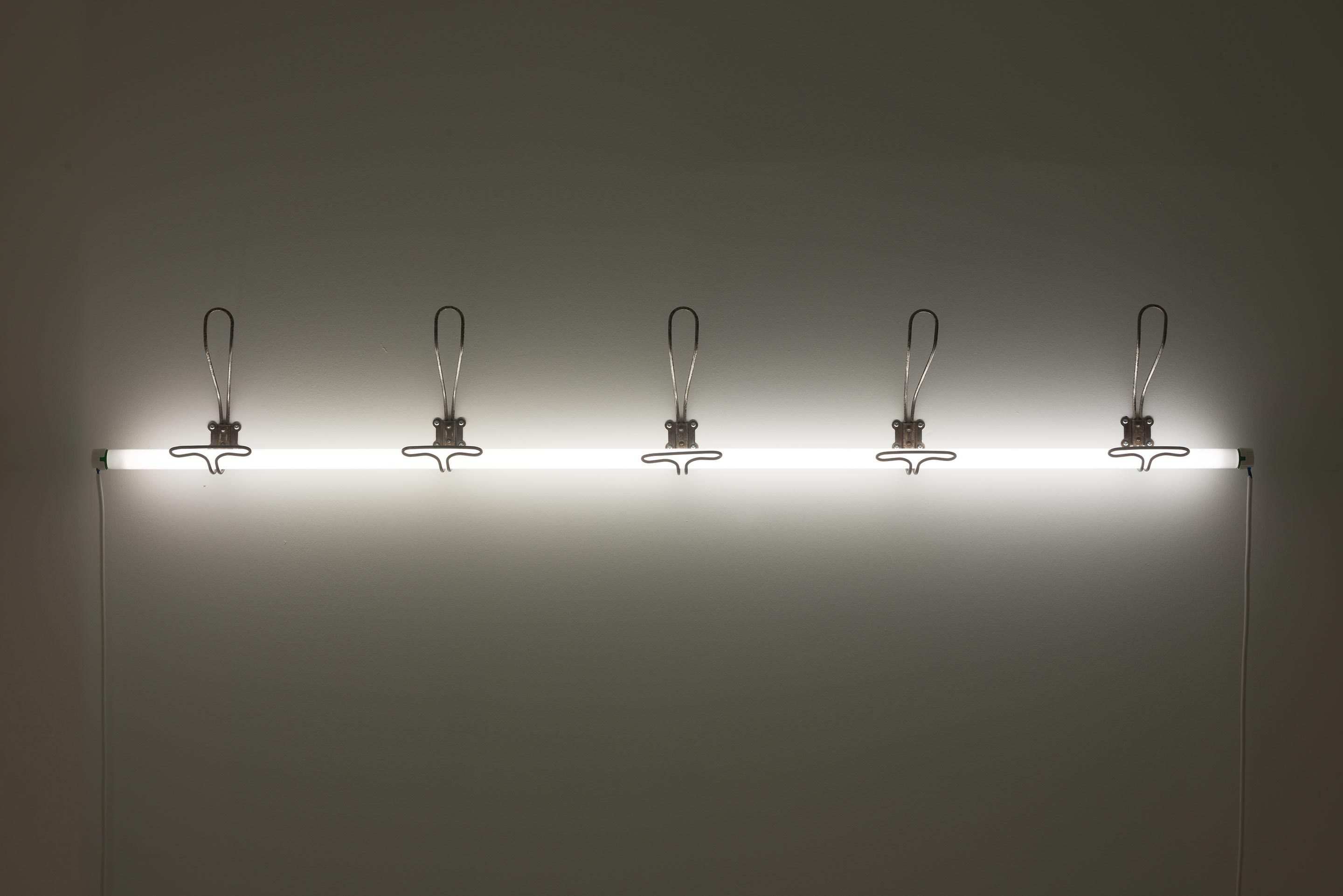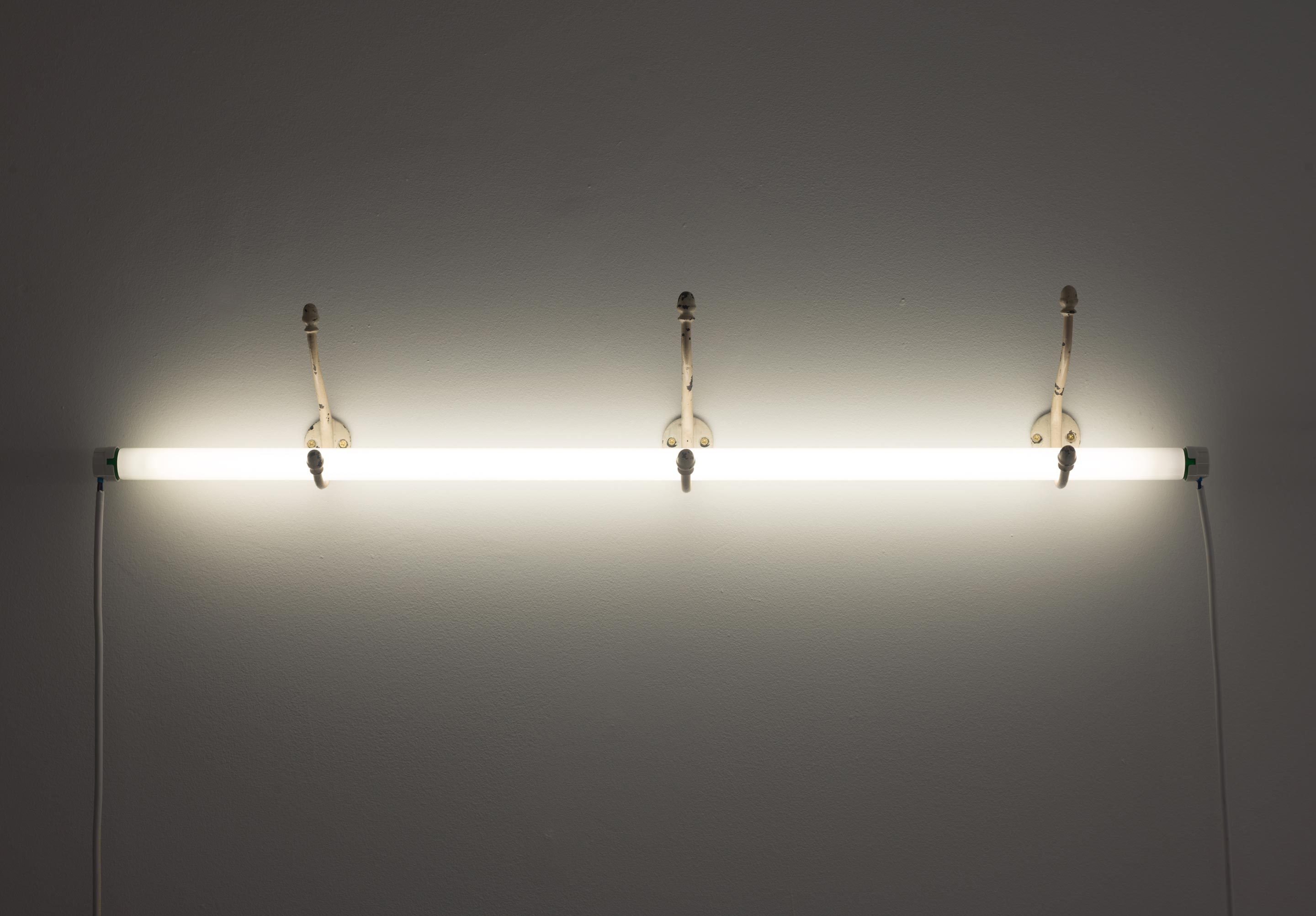 Bill Culbert
Straits / Lightline
09 Apr – 09 May 2015
"In an undated drawing from the 1970s, Culbert copied out two quotations from Marcel Duchamp, and drew three objects whose perversity owed much to their association with light: 'I have forced myself to contradict myself in order to avoid conforming to my own taste' and 'Any idea that came to me, the thing would be to turn it around and try to see it with another set of senses'."
Hopkinson Mossman is pleased to present Straits / Lightline, a solo exhibition of new work by Bill Culbert.
Bill Culbert makes sculpture, photography and installations that explore the transformative potential of light. In Culbert's work, whether it is a large-scale sculpture or a modest black and white photograph, light is channeled to open space for imaginative play, to mark the quotidian, and to interrogate the act of looking.
The exhibition at Hopkinson Mossman comprises two new series of works. In the small gallery, an almost unbroken line of fluorescent tubes wraps around three adjacent walls. Each tube is supported by a selection of coathooks collected by Culbert from flea markets and second-hand stores over the last two decades. Individually and collectively titled Lightline, the works demonstrate Culbert's ready engagement with the phenomenal qualities of his immediate environment and his playful subversion of material values. In Lightline, the slick minimalism of the industrial light tube is supported by an eclectic mix of recycled relics. Harnessed in the bolt of the fluoro tube, light connects the space between hooks physically, and as both social and art objects, with a (somewhat paradoxical) egalitarian elegance.
Each work in the main gallery comprises a selection of plastic oil cans intersected by a single fluoro tube. The works, collectively titled Straits (Manukau), act as curious material diagrams of energy exchange. Light, the ultimate energy source, is used to illuminate disused vessels for fossil fuel, that themselves are made with fossil fuel, and so on. More concretely, when lit from within the surfaces of the recycled plastics reveal a fundamental liquidity in their material life, and even begin to resemble something organic; the texture of marble, or precious stone. The two 'converting substances' of oil and light are brought together to build a model of instability that hints at an infinite potential for transfiguration in our physical world.
Bill Culbert (1935, Port Chalmers) left New Zealand in 1957 to study at the Royal College of Art, London. He now lives and works between London and in the South of France. Culbert has had more than 100 solo exhibitions at major institutions in New Zealand, England, Europe, the USA and Australia. In 2013 Culbert was New Zealand's representative at the 55th Venice Biennale. Straits / Lightline is Culbert's first solo exhibition at Hopkinson Mossman.
Quote: Ian Wedde, 'Three First Light', in Bill Culbert: Making Light Work, AUP, 2009 (p. 89)
The artist would like to thank Salters Cartage and Eden Electrical for their assistance with the exhibition.