Busts
David Noonan, Renee So, Runa Islam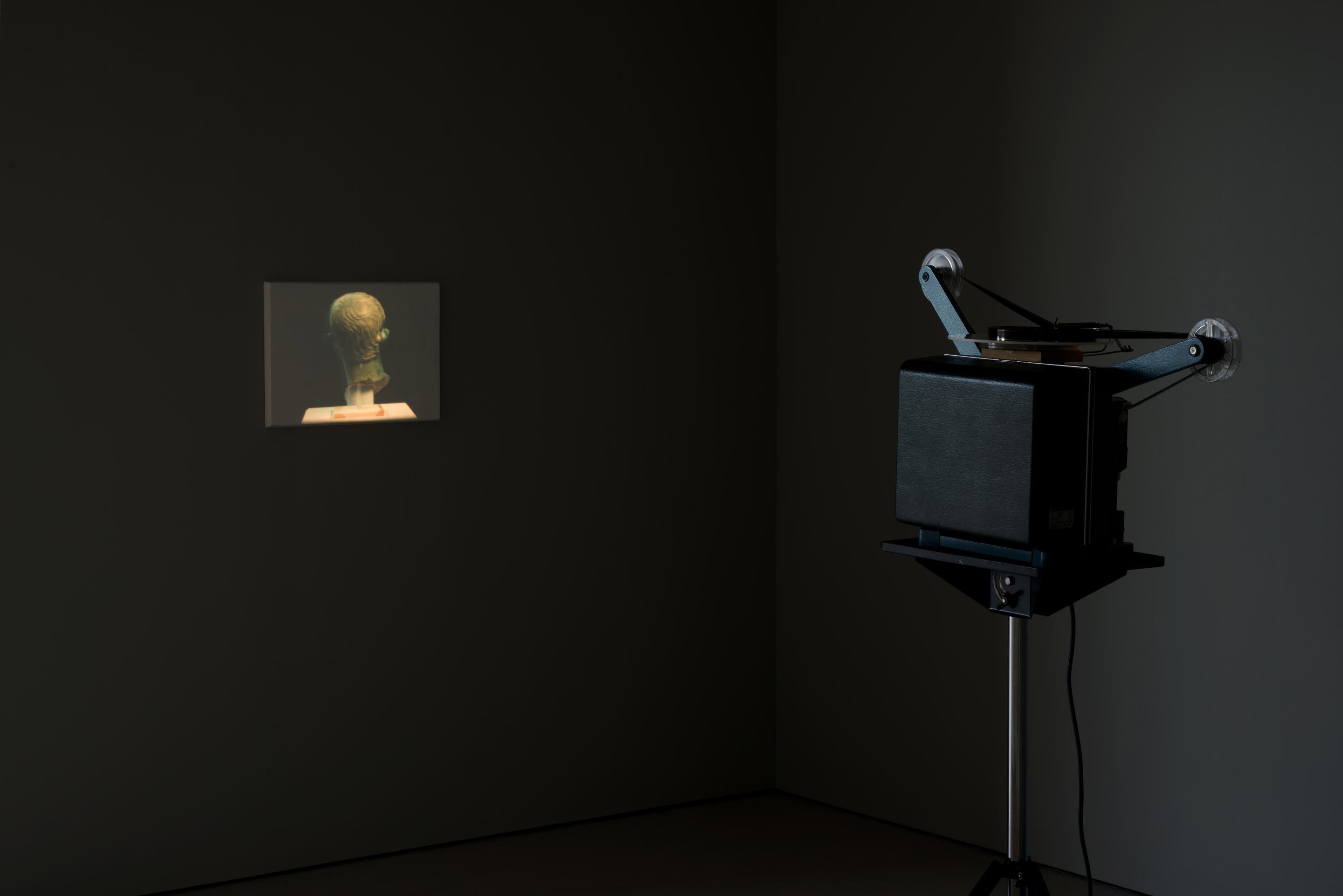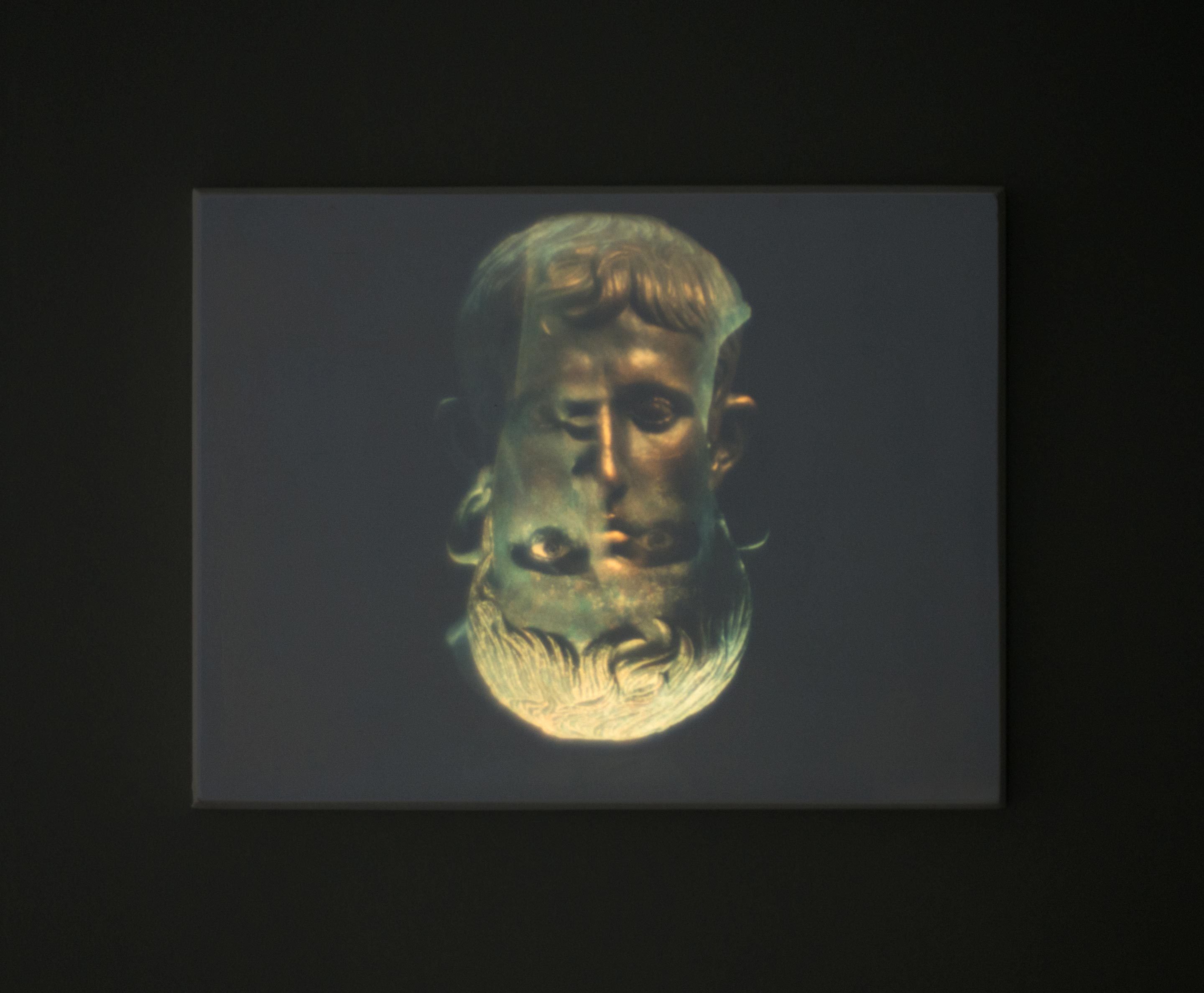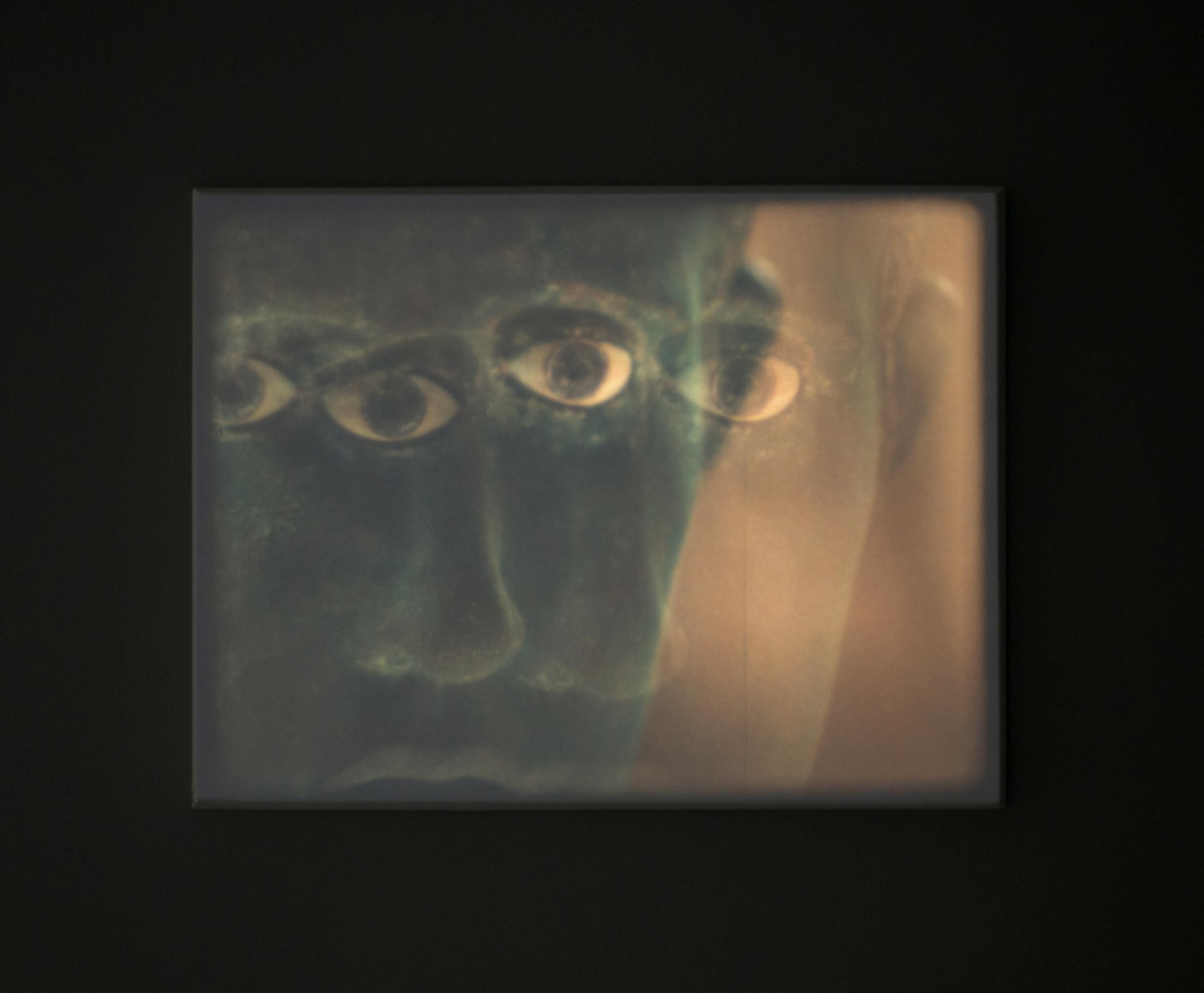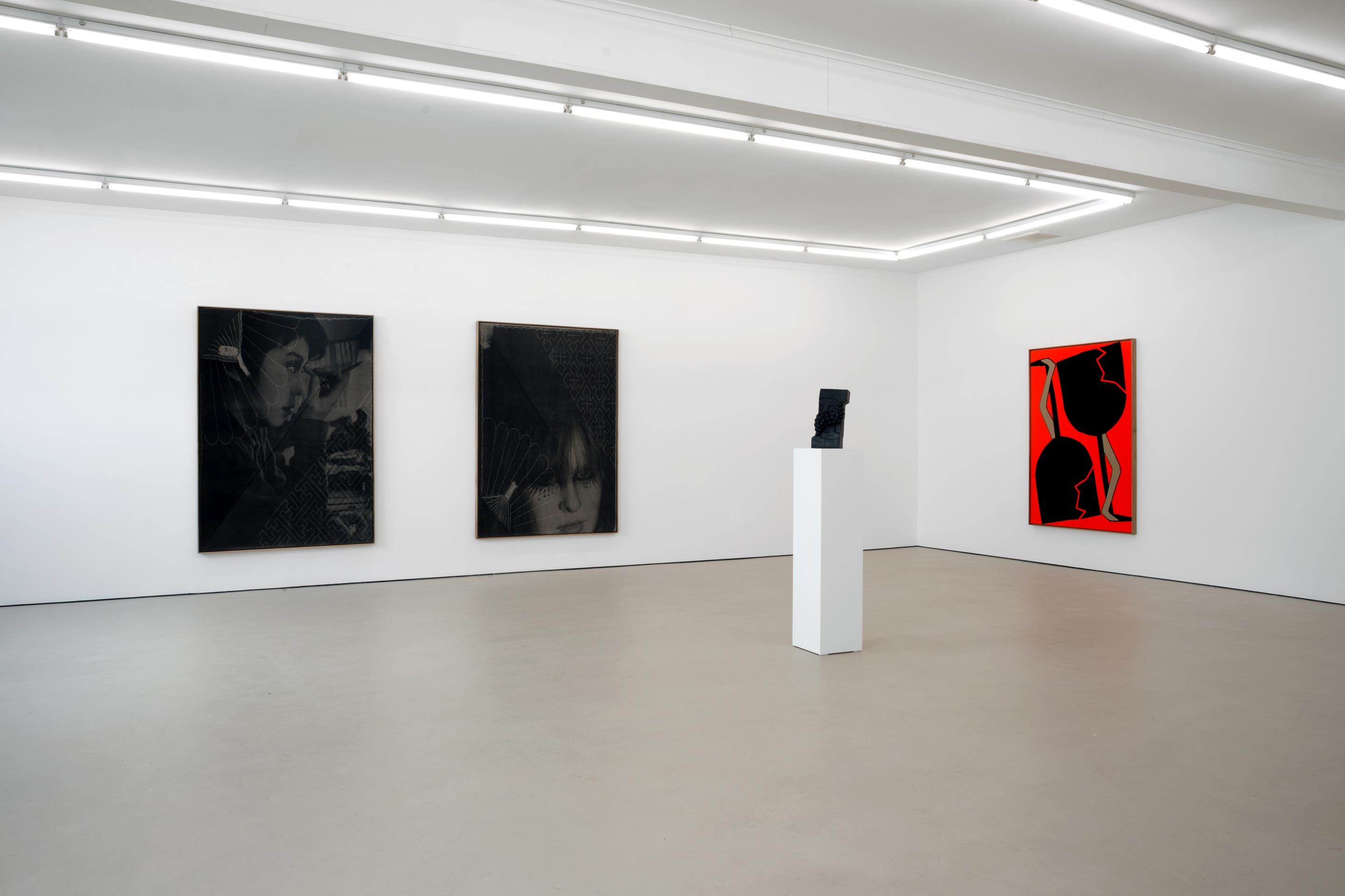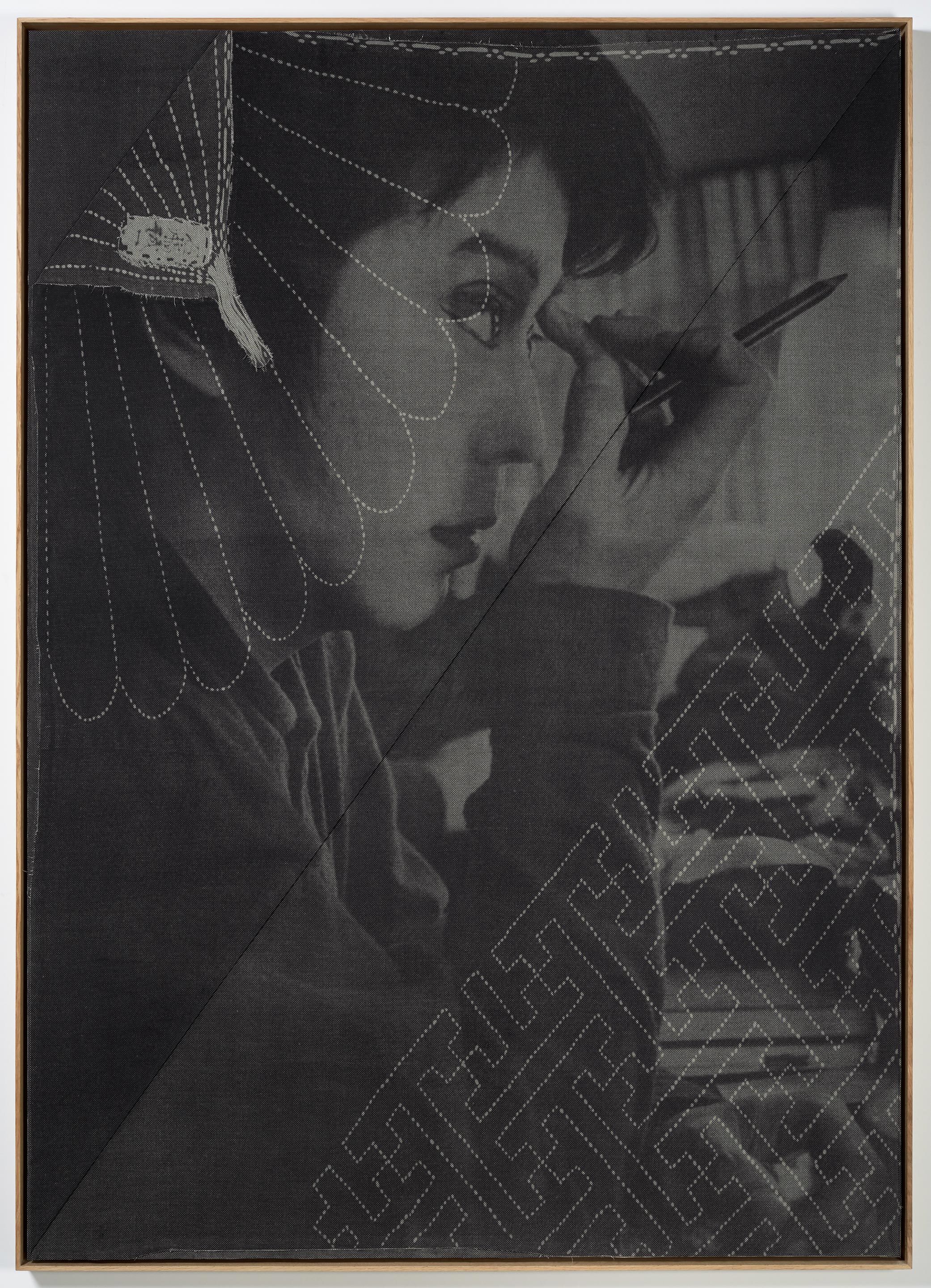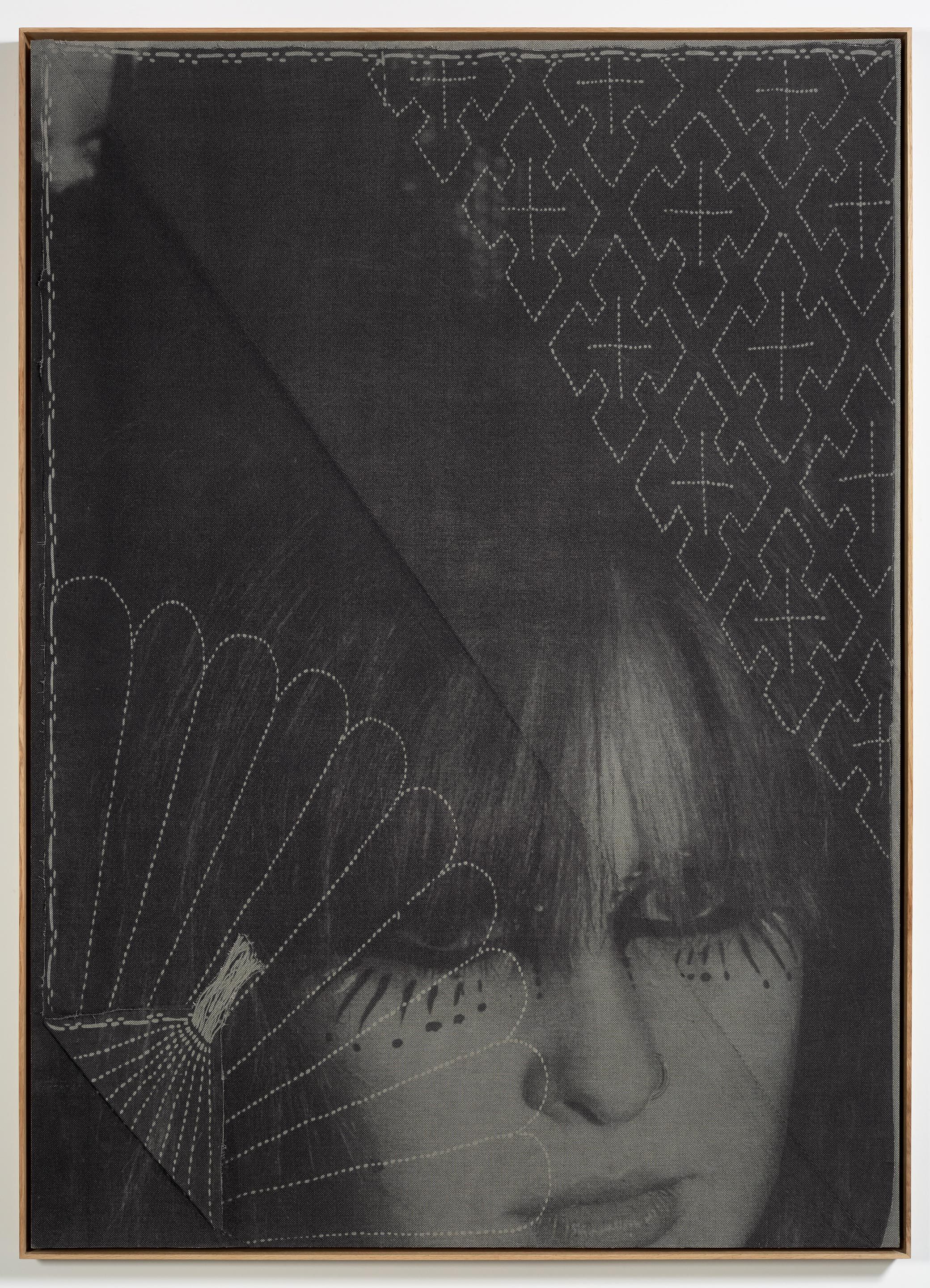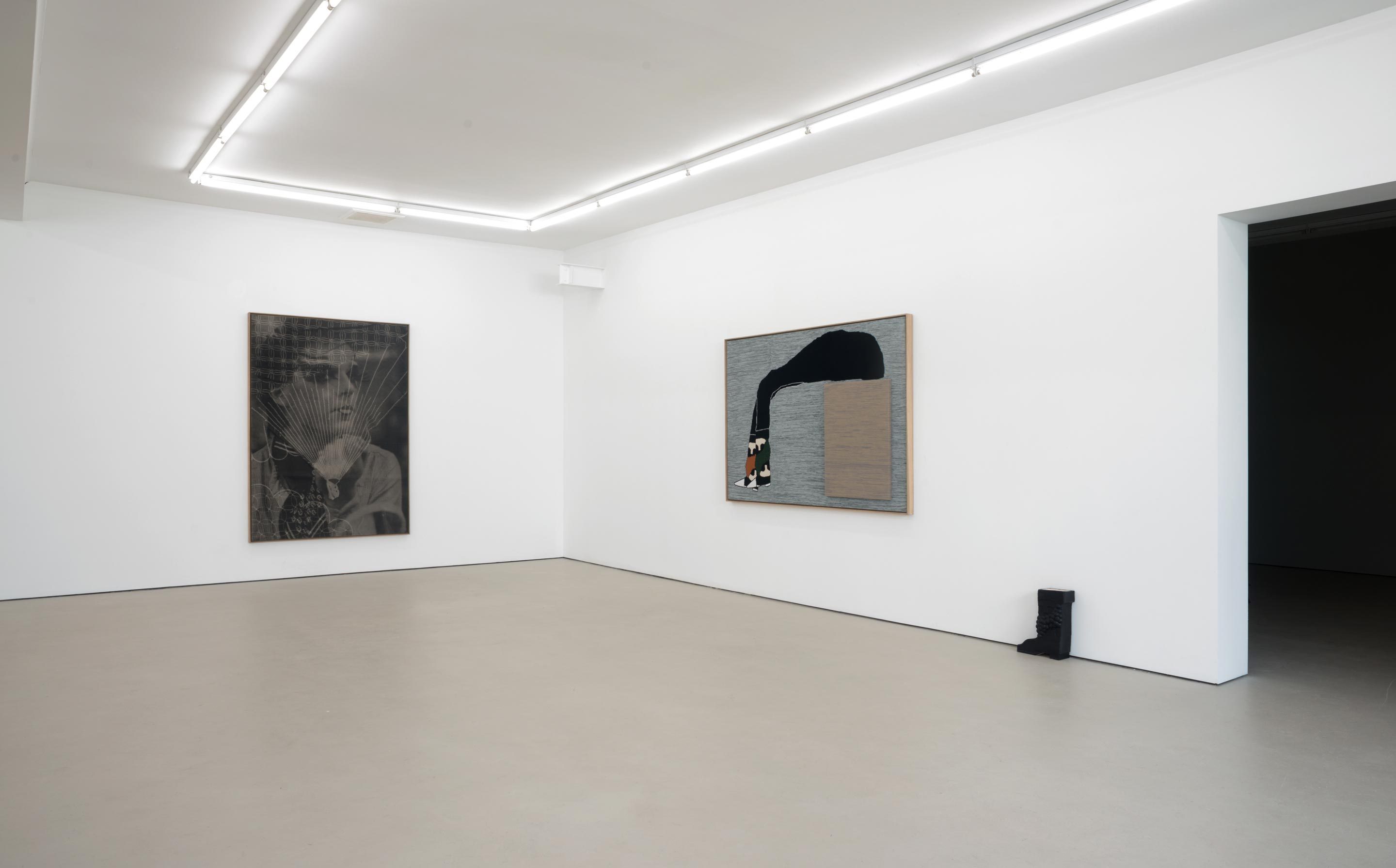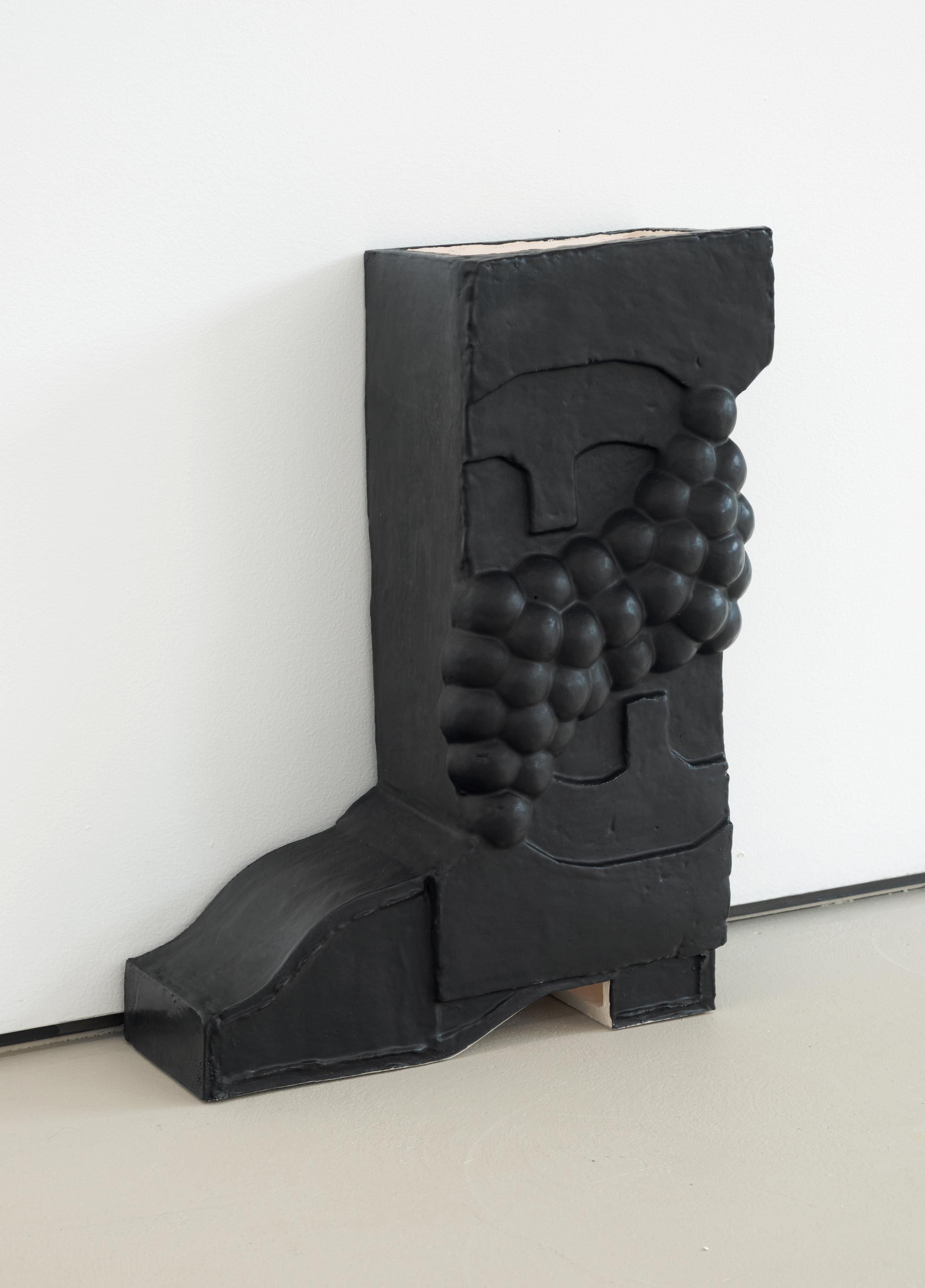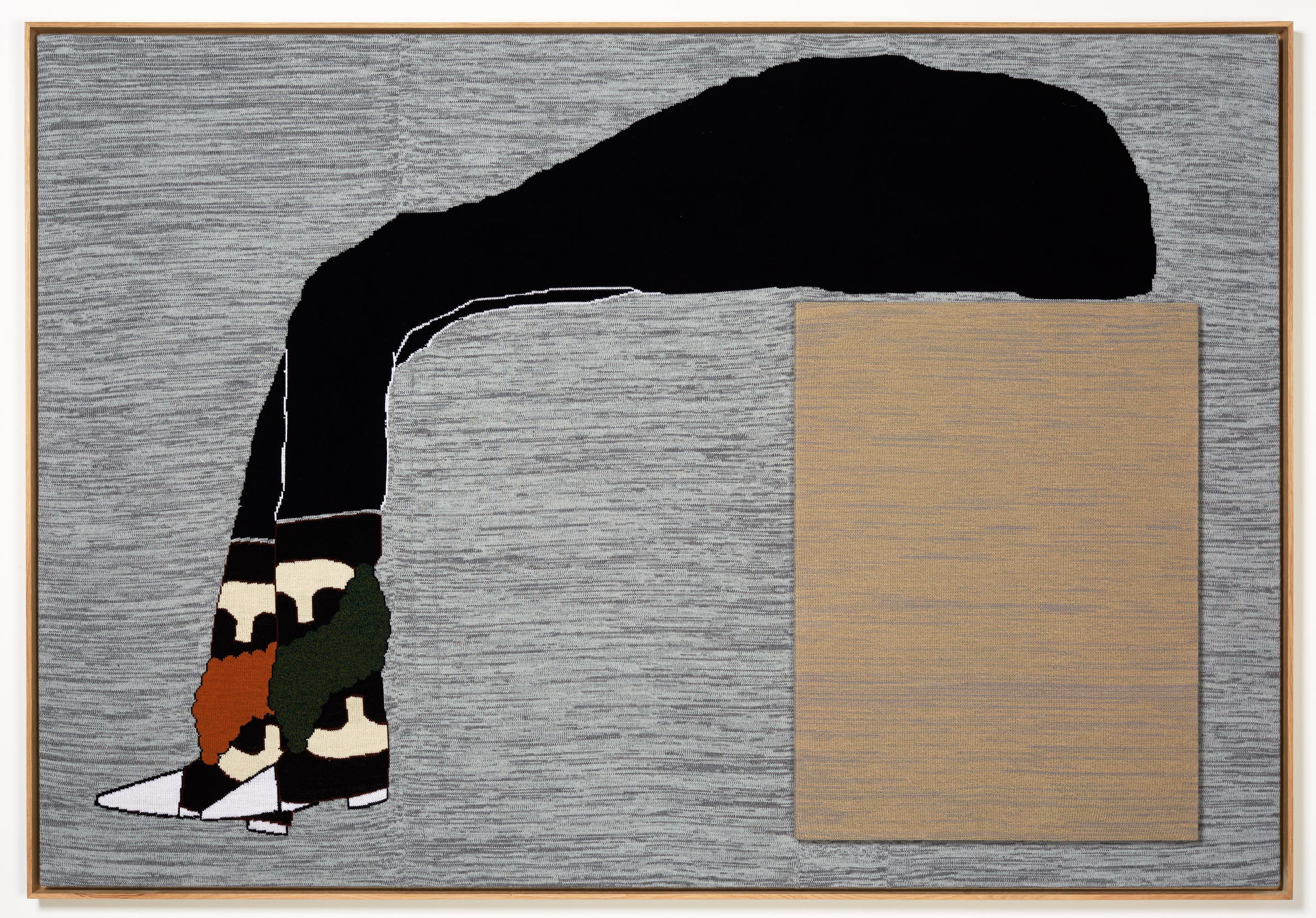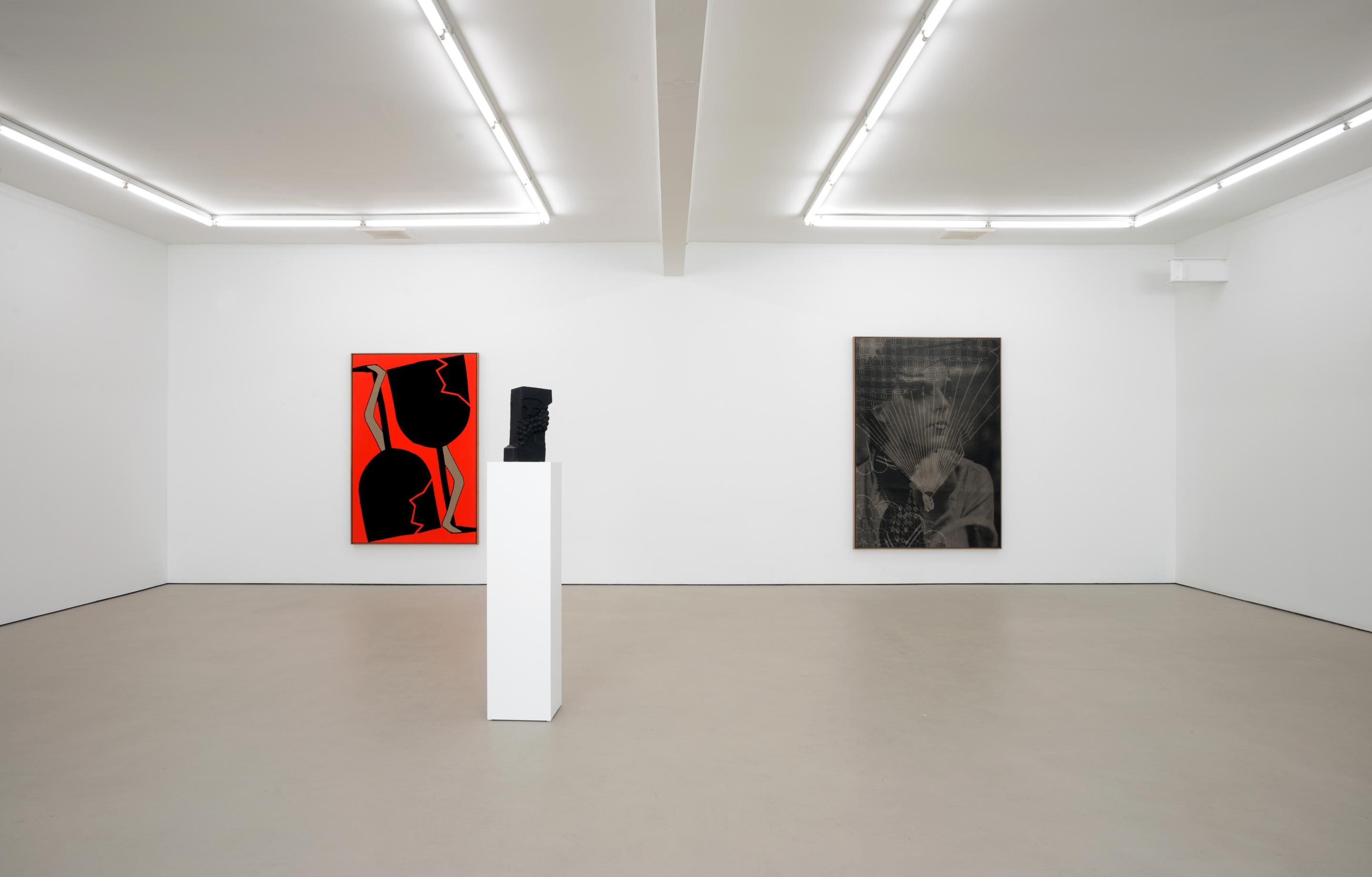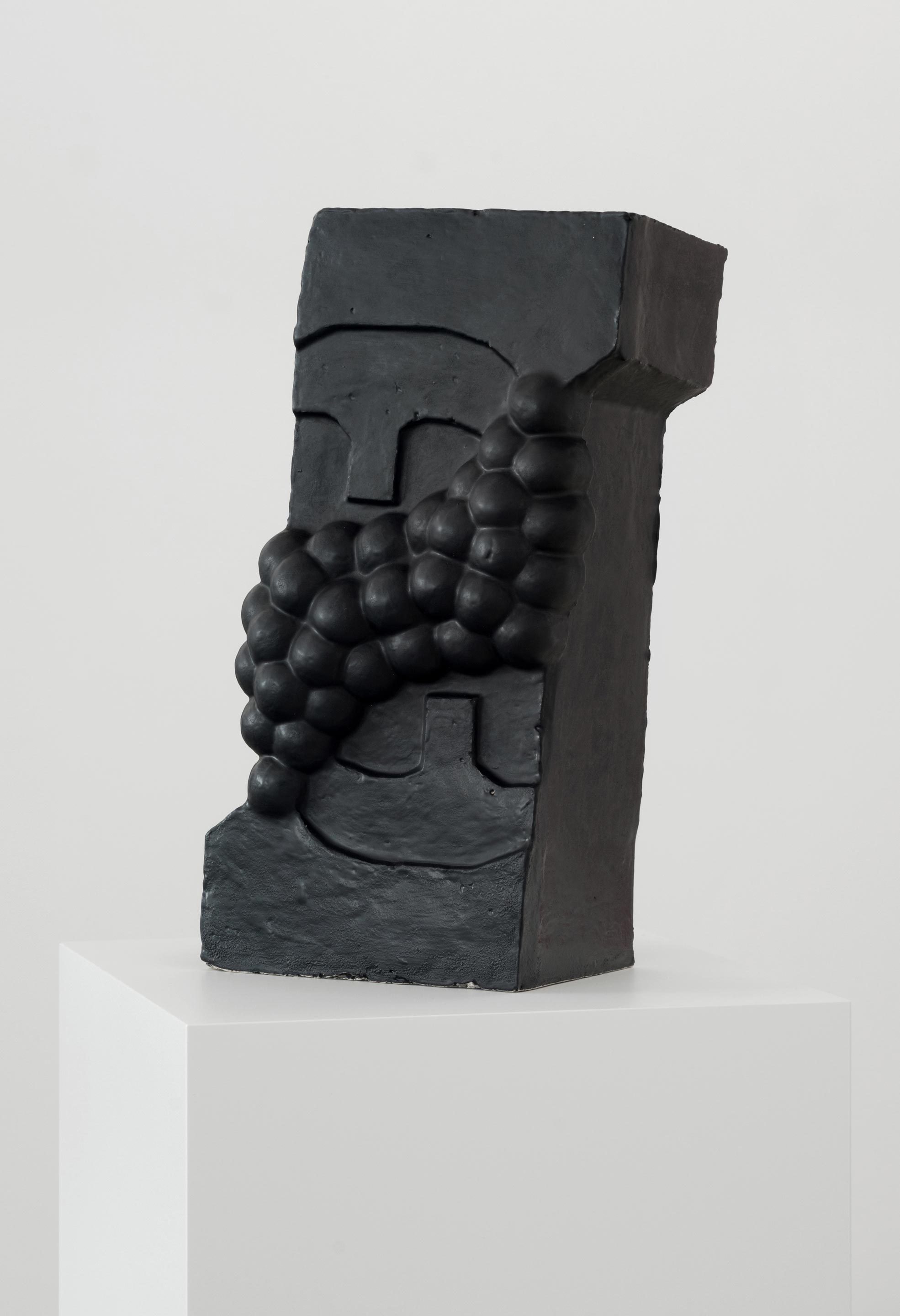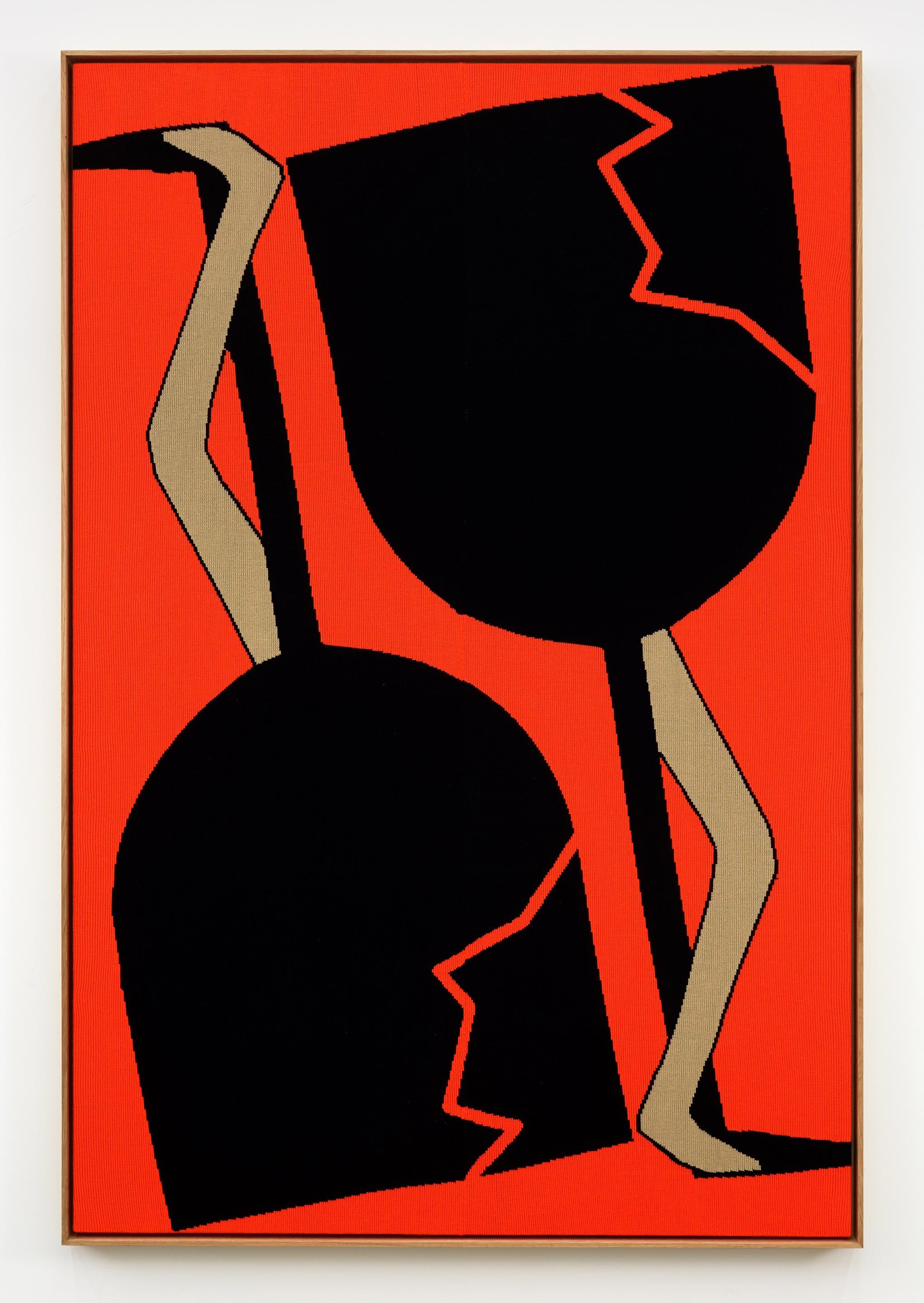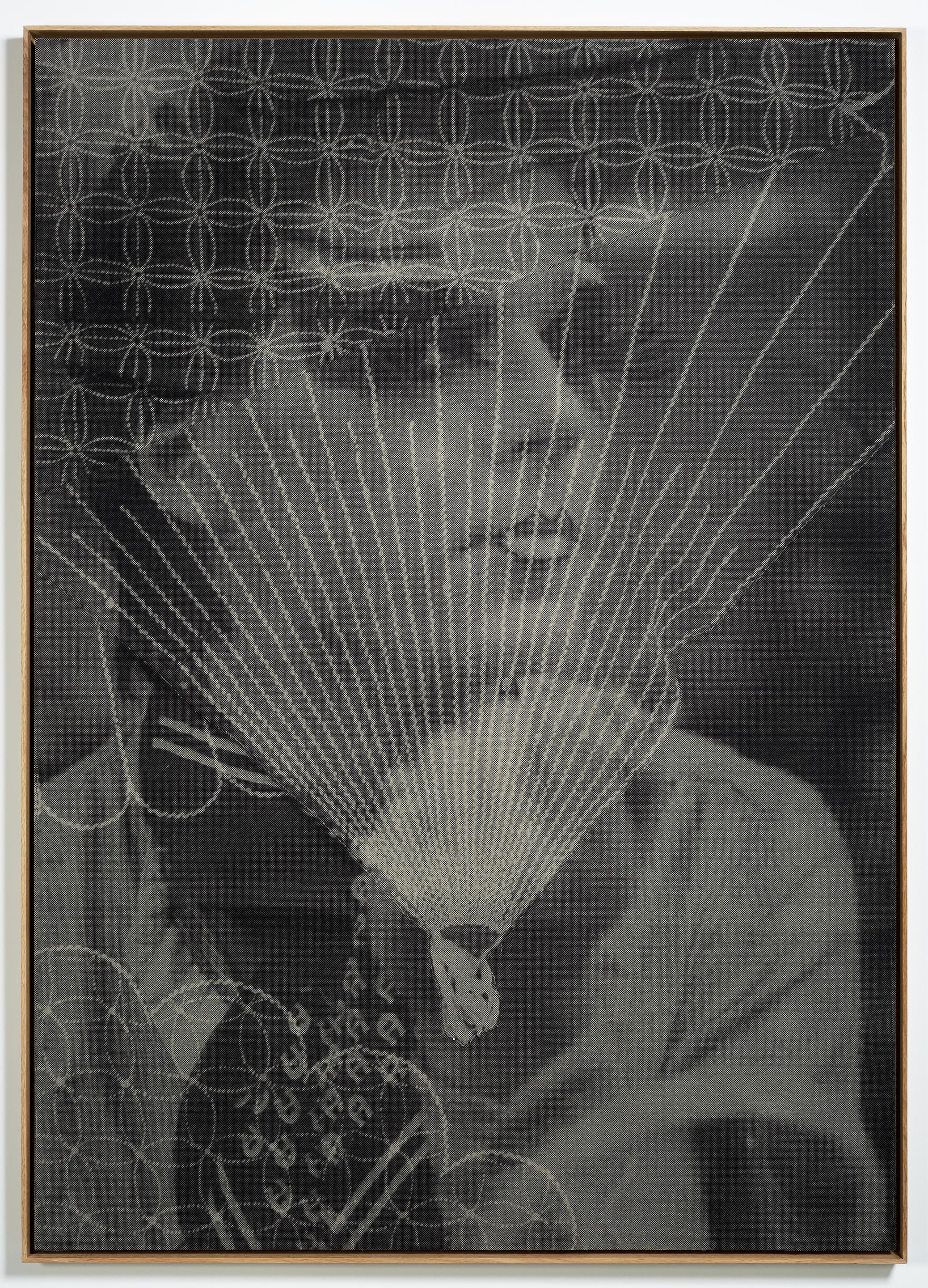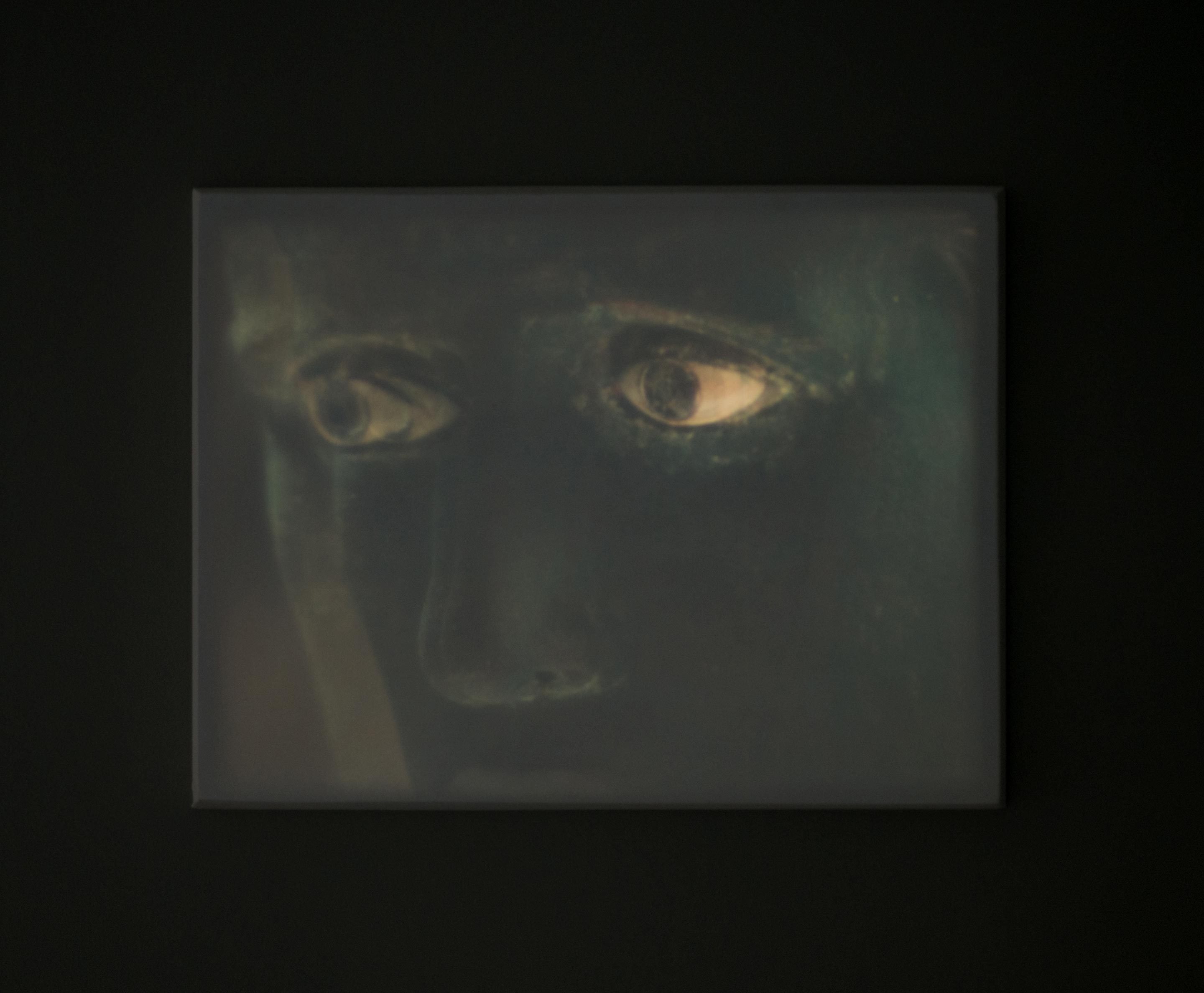 David Noonan, Renee So, Runa Islam
Busts
05 Mar – 02 Apr 2015
Hopkinson Mossman is pleased to present Busts, an exhibition of new work by Runa Islam, David Noonan and Renee So.
Runa Islam's work explores the syntax, materiality and histories of visual representation, often in relation to the medium of film. For Busts, Hopkinson Mossman presents Islam's 16mm film, Meroë (2012). The subject of the film is the bronze head of a Roman emperor discovered during an archaeological dig over a century ago in the ancient city of Meroë, Sudan. Although decapitated from a full-body statue (what would have been an item of propaganda circulated by the Roman Empire), the head was found in exceptionally good condition; buried under a Nubian temple, to be stepped over for eternity. Using the technique of double exposure, Islam carefully overlays images of the antique with a replica plaster cast produced by the British Museum after acquisition. The two versions – the bronze 'original' and its 'duplicate' – merge and diverge. The film advances through short sequences that show the head from all angles; the back, the front, the sides. Whilst the two heads remain in different collections in different locations, each film frame becomes a new site in which the distances between original and copy are diffused, and the casting process is reversed. In Meroë, mass media and photographic technologies work against their usual tendencies, excavating the singular from the multiple whilst subverting any iconic status of the 'bust'.
David Noonan utilizes a personal archive of found images to create hand-screened, collaged works on linen. His large-scale tableaux combine scenes and actors from theatrical performances and counter cultures with abstract patterning, most recently from Japanese textiles. For the exhibition at Hopkinson Mossman Noonan presents three new large-scale canvasses. Each features a central figure transformed (or in a state of transformation) for an undisclosed performance, overlaid with patterns from Furoshiki textiles (a traditional Japanese wrapping cloth decorated in Shashiko stitches). The source images are photographed, printed, and then collaged together to mimic the original folds of fabric, building a curiously layered trompe-l'œil. The fold (symbolized in the new work by the fan motif) represents, both materially and symbolically, a dynamic of concealment and revelation fundamental to Noonan's work. The sense of narrative suspension in the work focuses the eye on both the visual play between surface and ground, and on the expressive possibilities synthesized in Noonan's subject matter and process.
Initially interested in ceramic and textile for their legacies in the decorative arts of East and West, Renee So's material investigation has evolved into a figurative morphology. So's figures (collectively referred to as Bellarmines – a term used for a jug-like stoneware vessel with a bearded face) are built piecemeal in clay or knitted in yarn. Her portraits suggest a multiplicity of lineages, borrowing conceits from military and aristocratic portraiture, theatre costuming, and ritual masks of ancient civilizations. In Busts, So's fascination with things that can be both figure and object is concentrated into the wine glass and the boot (forms that are also typically both classical and dandy). The new work signals a progressive breakdown in the structure of the figure; So's Bellarmines are disoriented and unstable, as if the vessel itself has become inebriated. In one tapestry titled Legs (2015) a pair of boots (each with a beard and two faces) seem to morph out of a wine spill, while another features two legged wine glass figures with broken corners (the common symbol for 'fragile'). The sense of instability, or things being flipped, continues in two ceramic busts that also feature tessellated faces, similar to the graphic logic of playing card royals. One Bellarmine head sports a heel and toe of a boot, while the other sits on a plinth, part totem, part Tetris block.
Busts looks at how forms from ancient and modern history, mythology and archaeology might be built in, or filtered through, different mediums to form rich (and highly idiosyncratic) visual choreographies. In Busts, images are built in pieces; Islam's multiple exposure, Noonan's physical process of cutting, overlaying, folding, and So's slow building up of the figure piece by piece, knitting line by line. This durational aspect of each process enables the artists to distance their chosen forms from their origins, while at the same time revealing the necessarily mediated nature of representation and perception.
Runa Islam (b. 1970, Dhaka, Bangladesh) lives and works in London. Solo exhibitions include Dogs Devouring Horses/The Move, Arter, Istanbul (2012); Projects 95: Runa Islam, MOMA, New York (2011); Runa Islam, Site Santa Fe, Santa Fe, New Mexico (2011); Runa Islam, Musée d'art Contemporain de Montréal (2010) and Museum of Contemporary Art, Sydney (2010); The Restless Subject, Kunsthaus Zurich and Museum Folkwang, Essen (2008); Empty The Pond To Get The Fish, MUMOK, Vienna (2008); UCLA Hammer Museum, Los Angeles (2005). She has participated in many group exhibitions, including the 6th Asia Pacific Triennale, Queensland Art Museum, Brisbane (2009); The Cinema Effect, Hirshhorn Museum and Sculpture Garden, Washington (2008); the Turner Prize, Tate Britian (2008); Brave New Worlds, Walker Art Center, Minneapolis (2007); the 51st International Venice Biennale (2005); and 8th International Istanbul Biennial (2003).
David Noonan (b. 1969, Ballarat, Australia) lives and works in London. Recent solo exhibitions include the Contemporary Art Museum, St. Louis, Missouri, USA (2011), the Australian Centre for Contemporary Art, Melbourne (2009), the Chisenhale Gallery, London (2008) and the Palais de Tokyo, Paris (2007). Recent group exhibitions include: One Day, Something Happens: Paintings Of People (curated by Jennifer Higgie), The Arts Council Collection, Leeds Art Gallery, Leeds (2015); Theatre of the World (curated by Jean-Hubert Martin) MONA – Museum of Old and New Art in collaboration with TMAG – Tasmanian Museum of Art Gallery, Australia (2013); L'ange de l'histoire (curated by Nicholas Bourriaud), Palais des Beaux-Arts, Paris, France (2013); and Altermodern, Tate Triennial, Tate Britain, London (2009).
Renee So (b. 1974, Hong Kong) lives and works in London. Over the past few years, as well as making solo shows at Kate MacGarry, London (2012, 2009); Hopkinson Mossman (2011); and Uplands Gallery, Melbourne (2008, 2010), So's work has been included in group exhibitions such as: One Day, Something Happens: Paintings Of People (curated by Jennifer Higgie), The Arts Council Collection, Leeds Art Gallery, Leeds (2015); Selected By (curated by Michael Marriott and Jesse Wine), Limoncello, London (2014); A Conspiracy of Detail, Mackintosh Museum, Glasgow School of Art, Glasgow (2013); Newspeak: British Art Now, Saatchi Gallery, London, and The State Hermitage Museum, St Petersburg, Russia (2010/2011); The Keno Twins 4, Villa Merkel und Bahnwärterhaus, Esslingen (2011); Opera Rock, Musee de Art Contemporain de Bordeaux, Bordeaux (2008); and SV07, Studio Voltaire, London (2007).
Runa Islam appears in this exhibition courtesy of Whitecube, London.