Dane Mitchell Dust Archive
Level 1, 106-108 Quay St, Britomart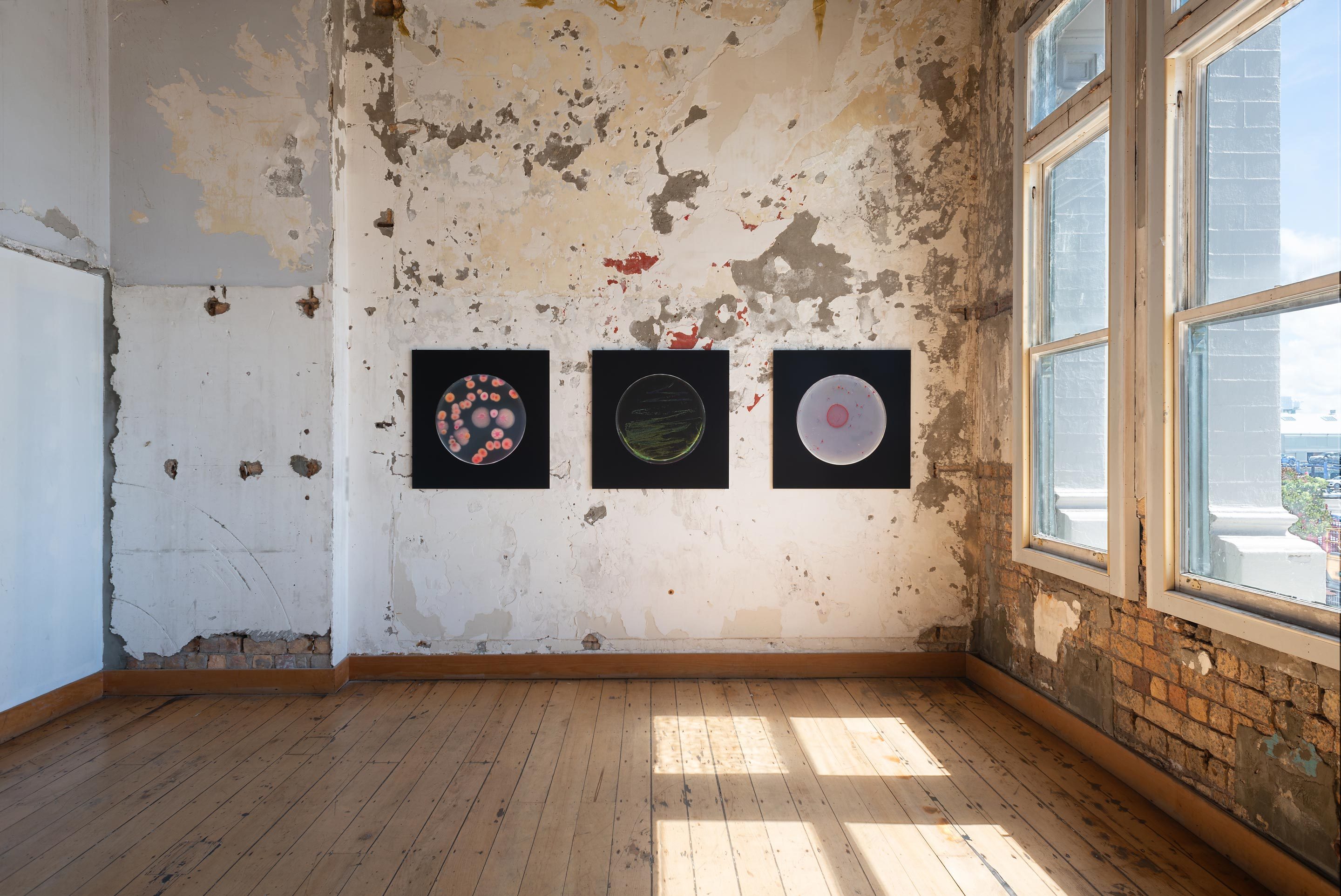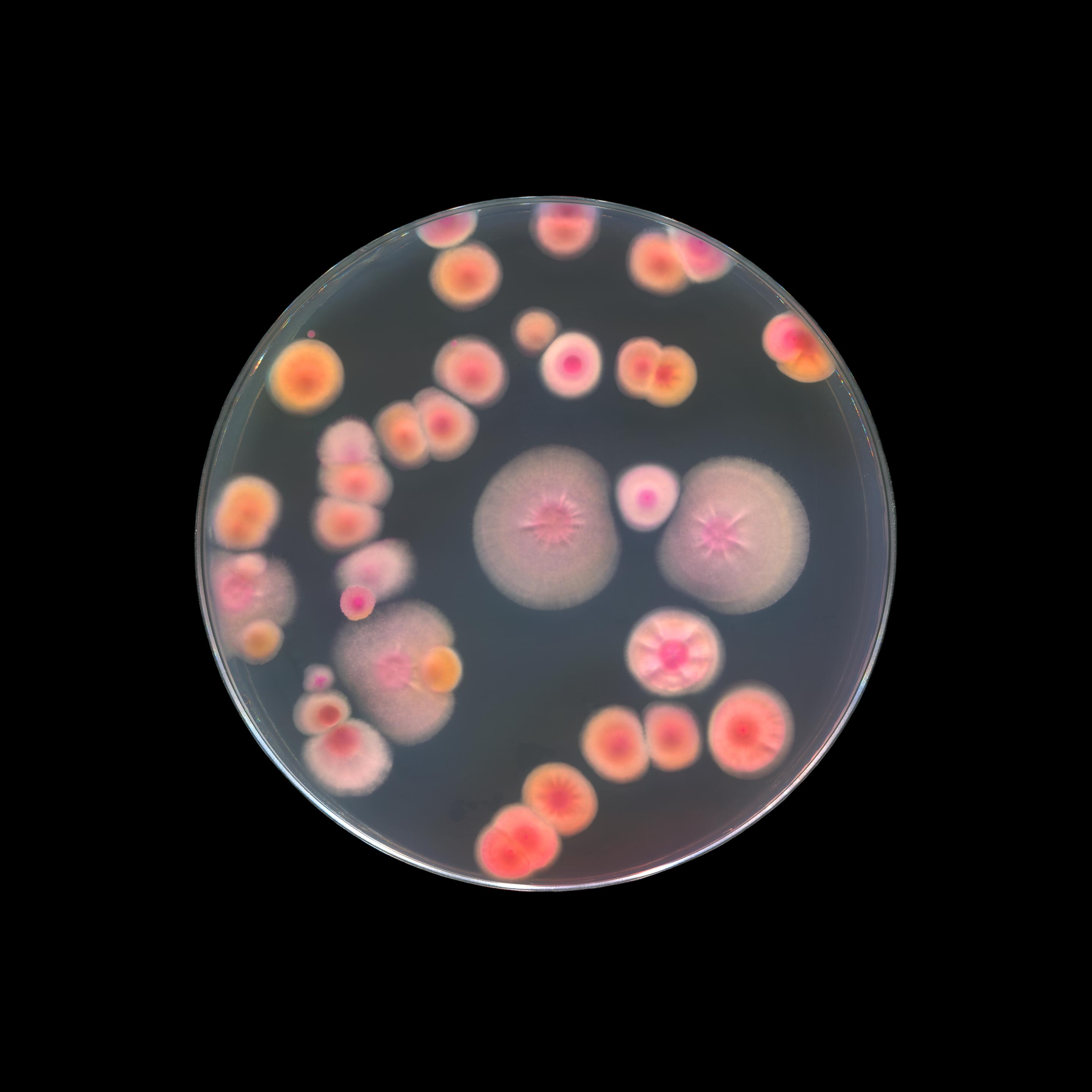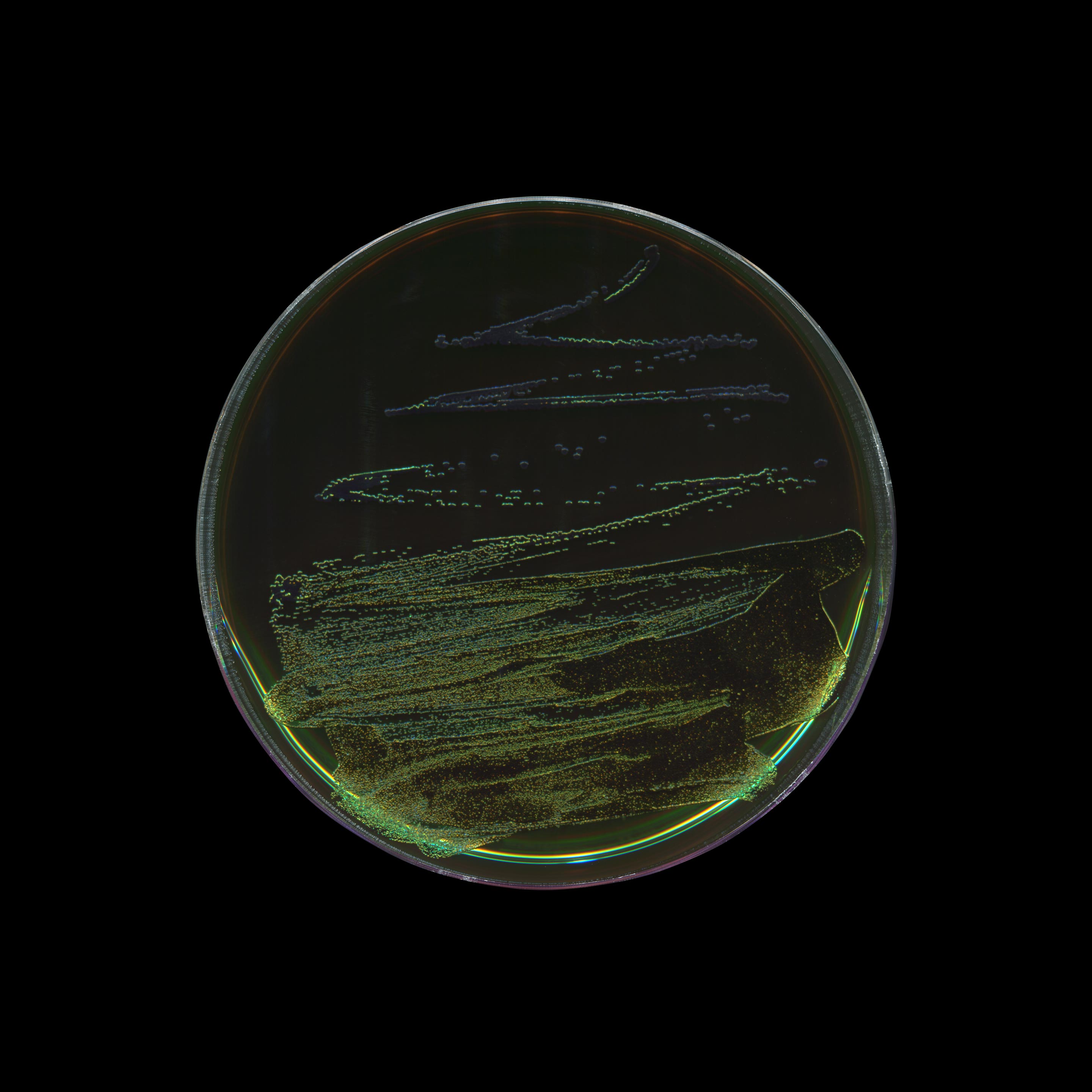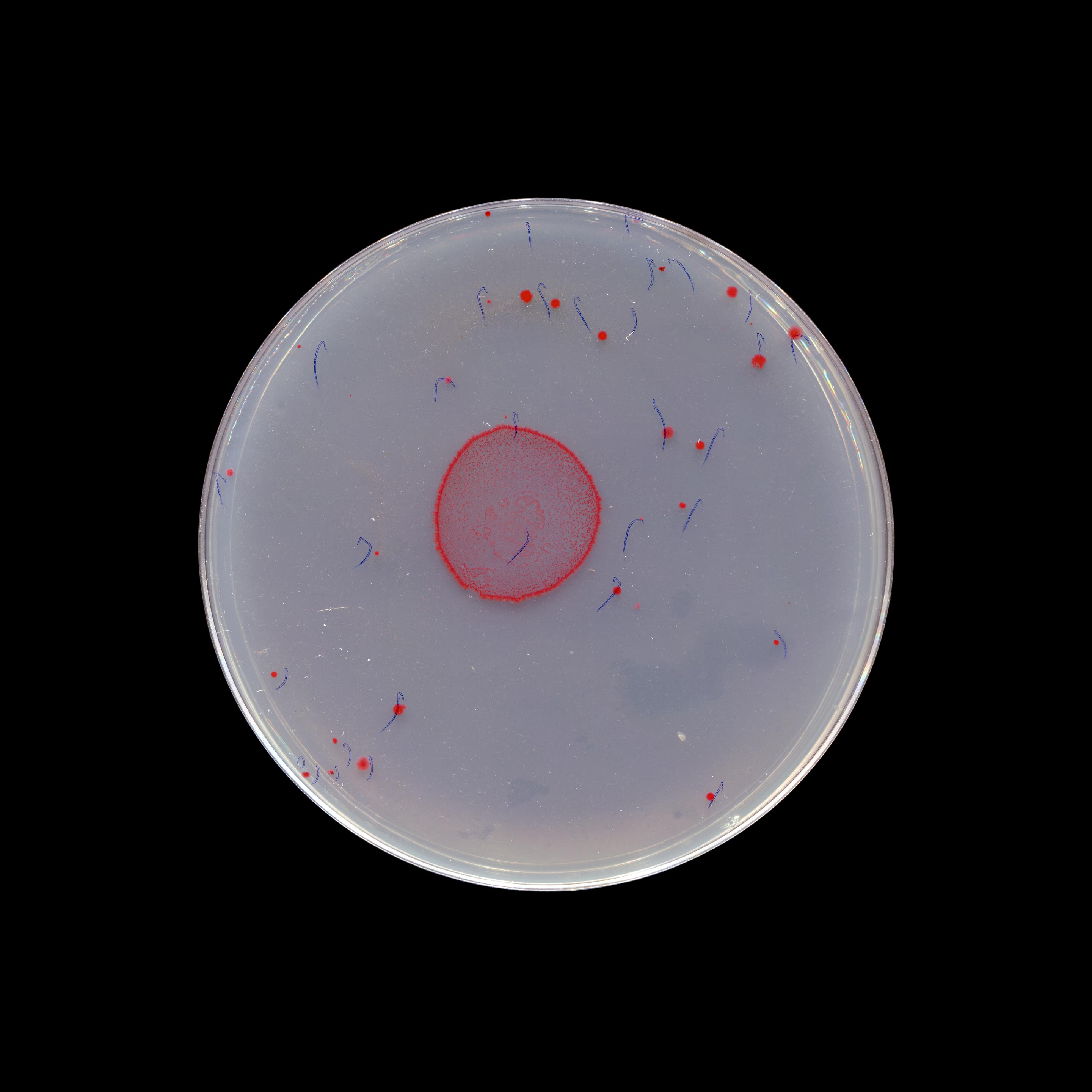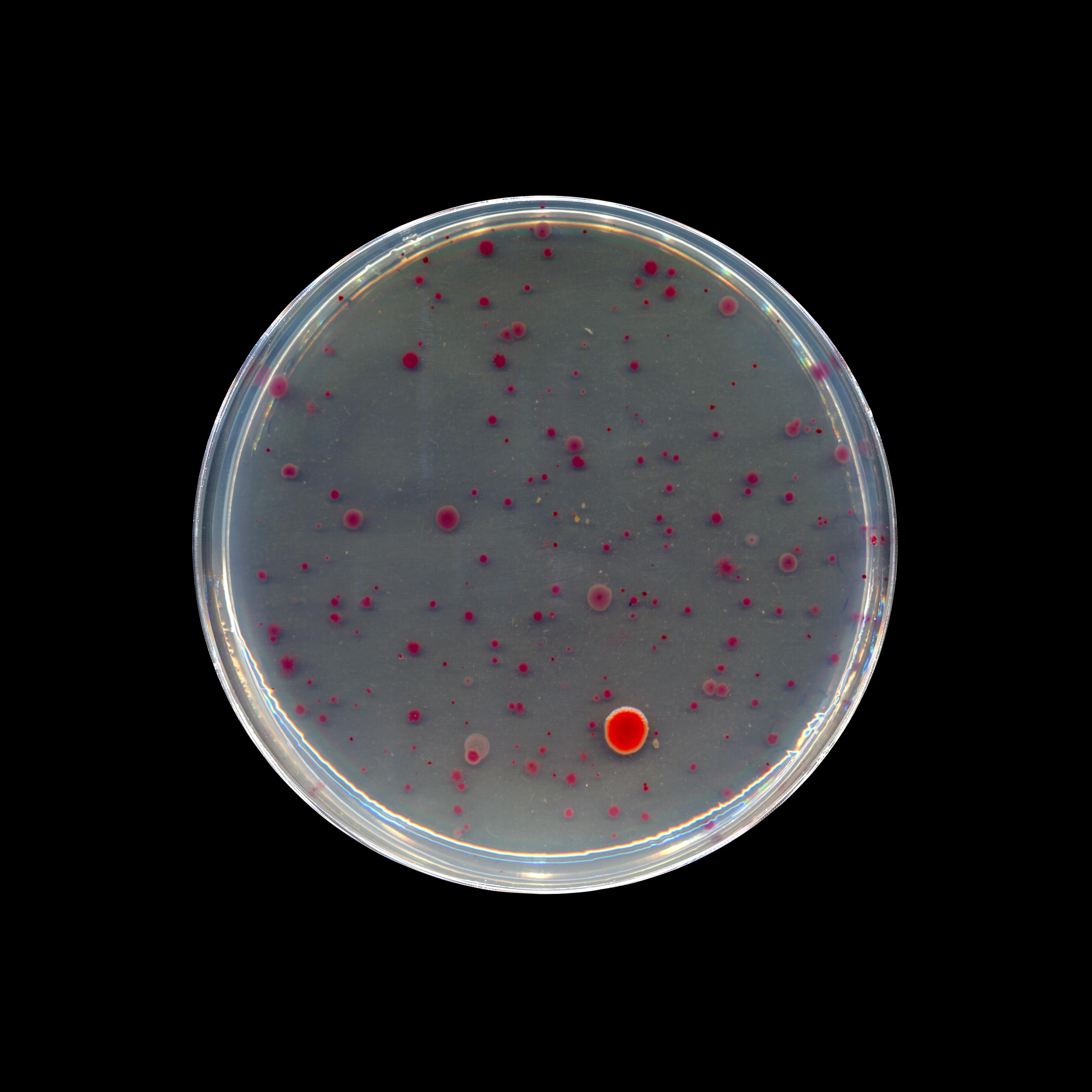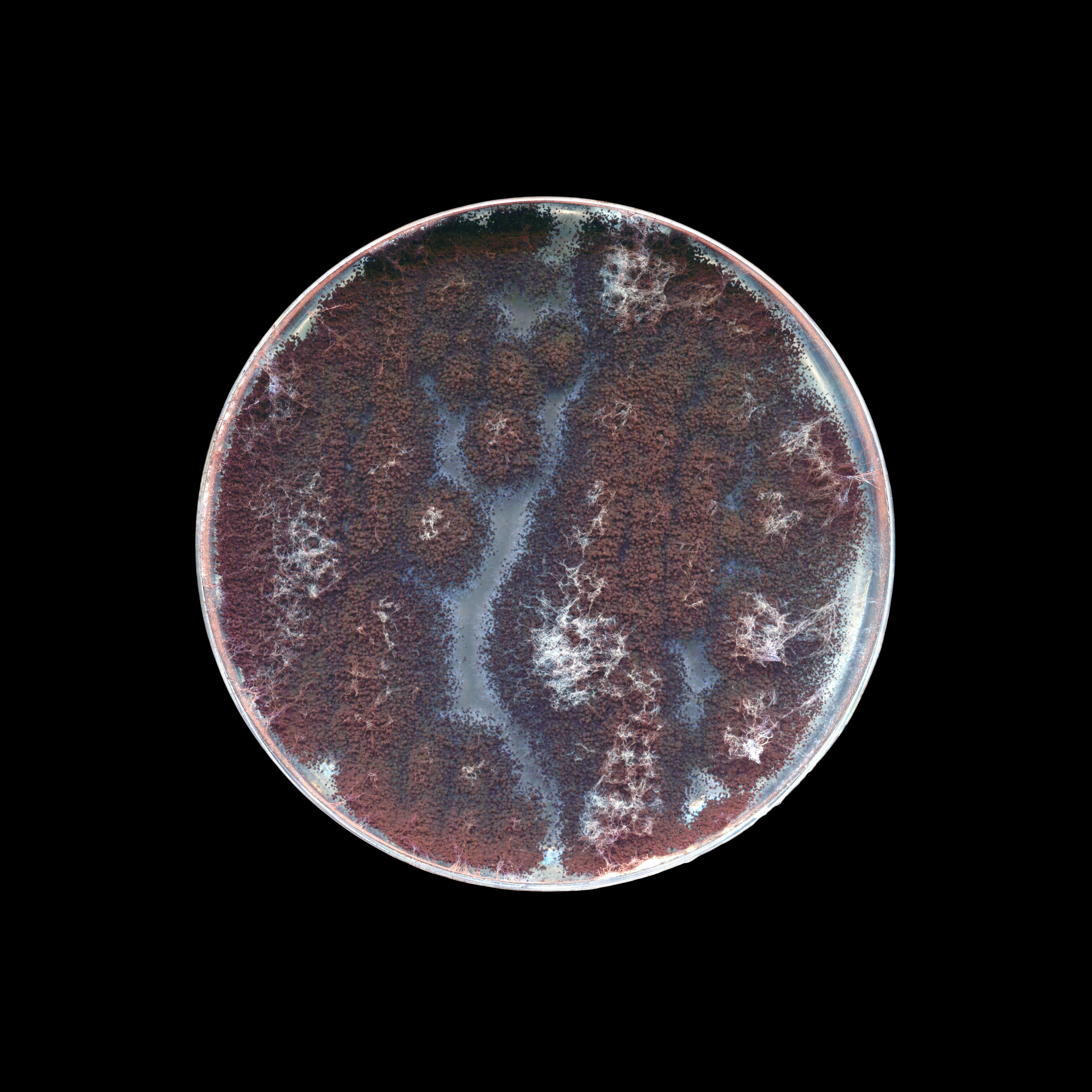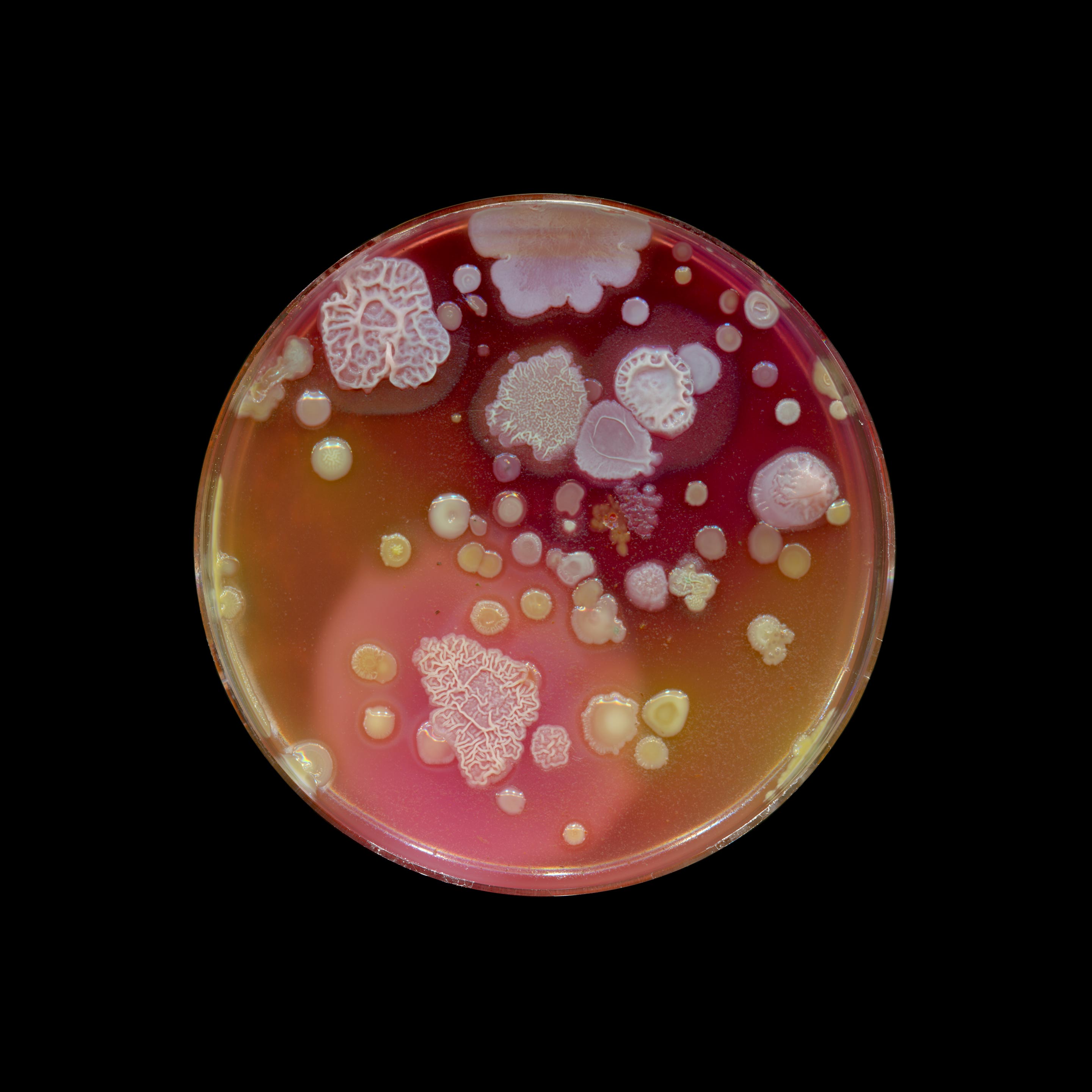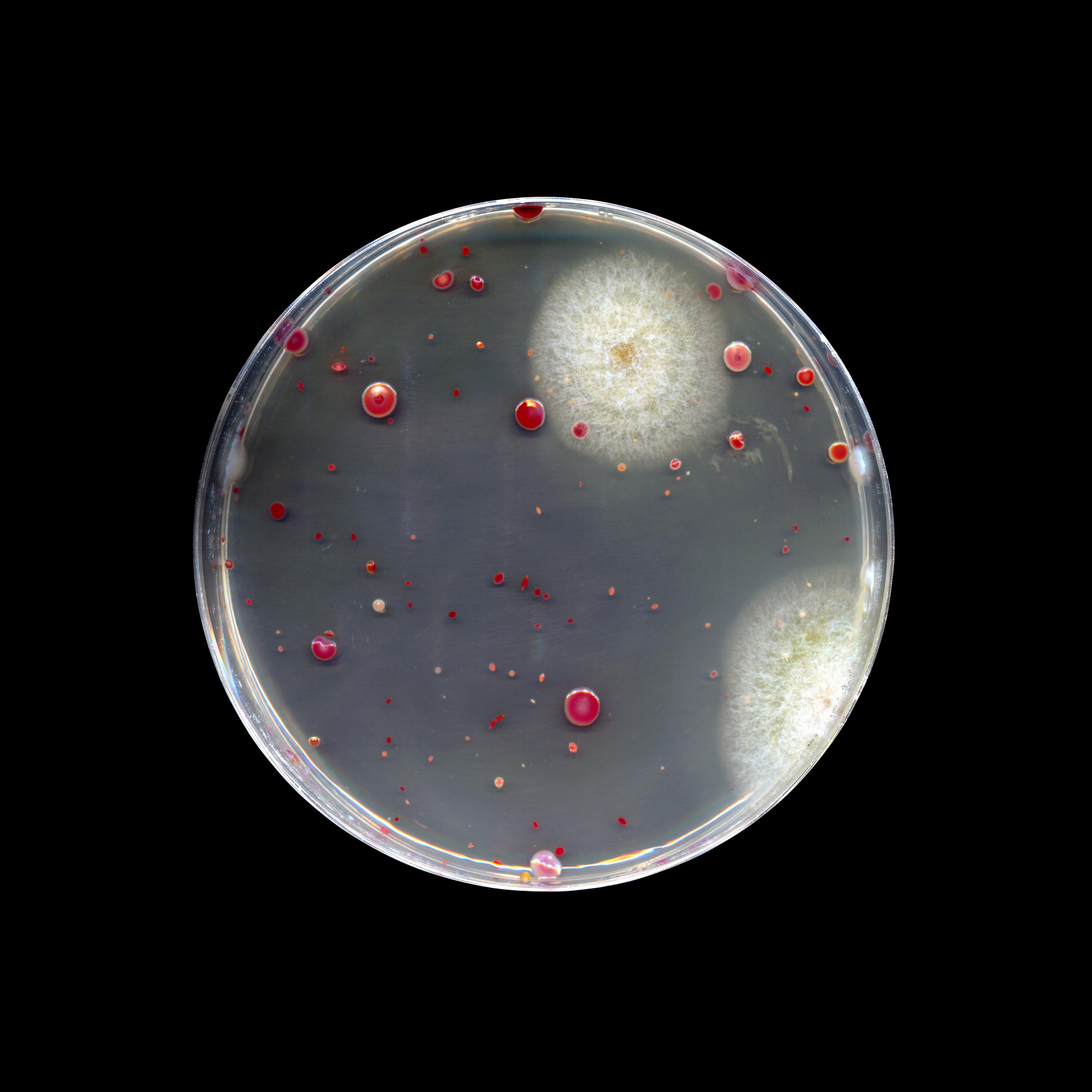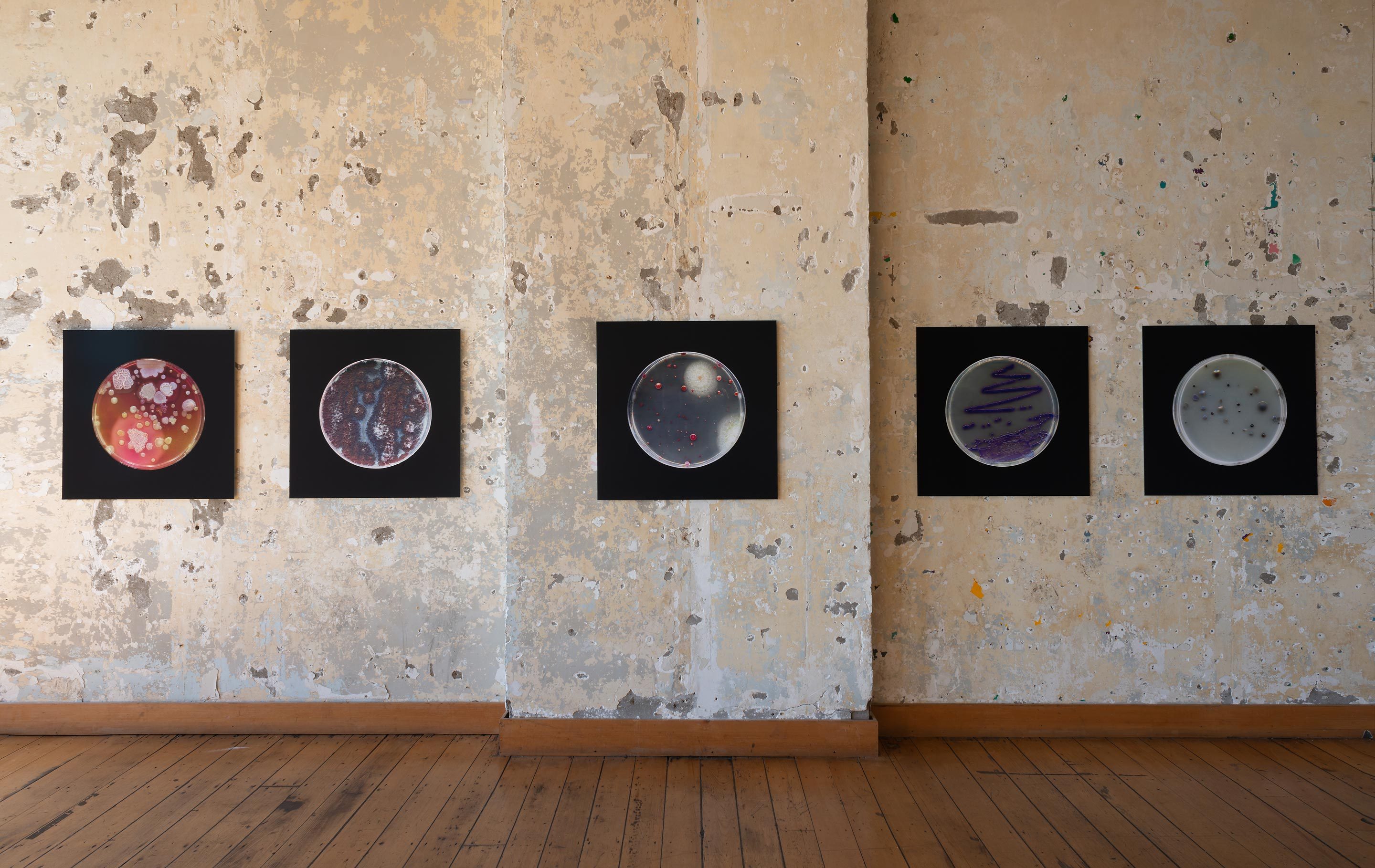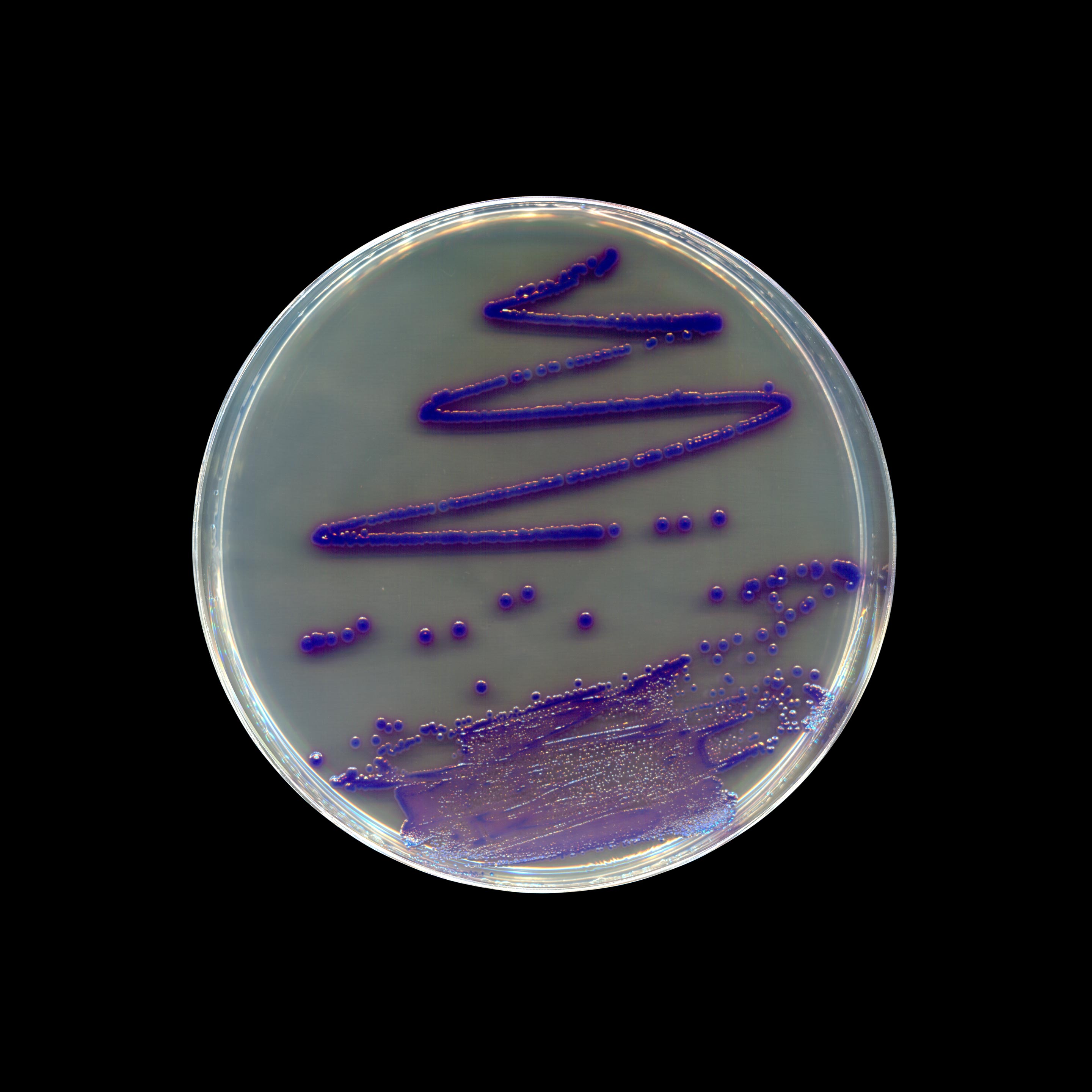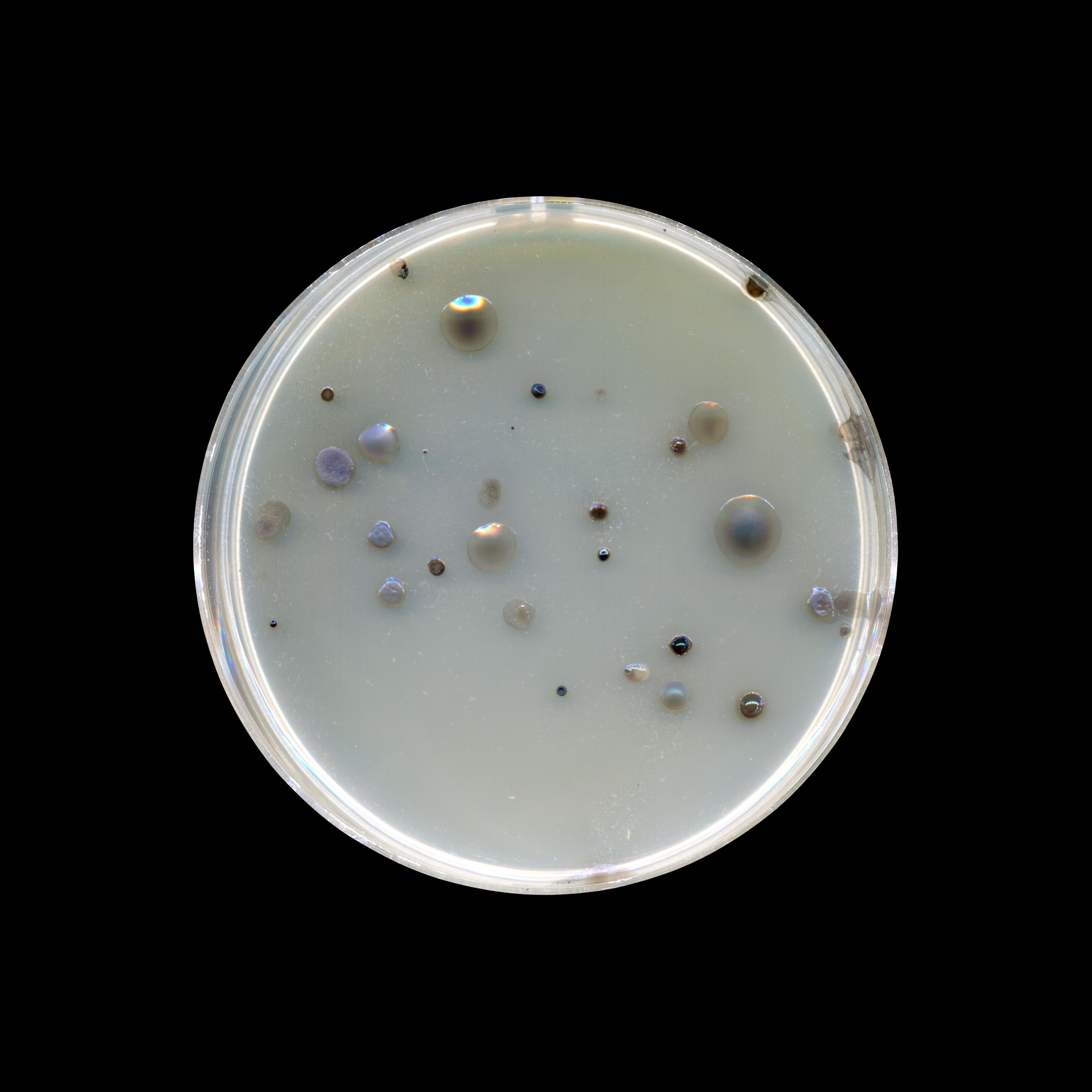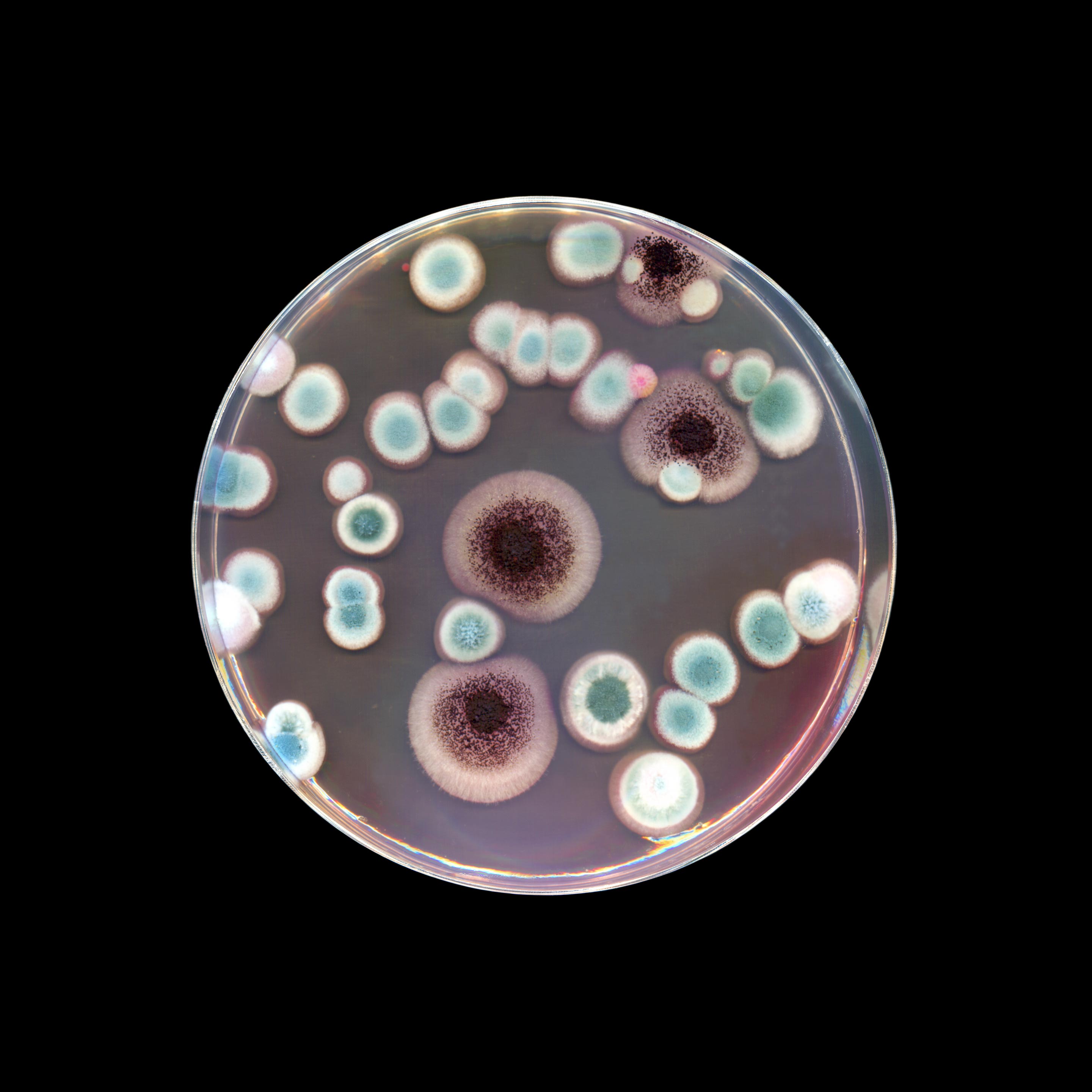 Dane Mitchell
Dust Archive
14 Mar – 16 Mar 2019
Level 1, 106-108 Quay St
(above Amano)
Britomart, Auckland
Hopkinson Mossman is pleased to present Dust Archive, an off-site exhibition of photographic work by Dane Mitchell.
The exhibition will be open to the public on Thursday 14 March and Friday 15 March from 12-6pm and Saturday 16 March 12-4pm in a historic space on Quay St.
Dane Mitchell's practice channels invisible or almost-invisible forces and substances (dust, scent, bacteria, occult practices, and radio transmissions) into sculptural propositions, teasing out the boundaries of our perception, empirical knowledge and rational thought. The Dust Archive is an archive of dust samples collected by the artist from over 160 different institutions over a fifteen-year period. The photographs represent select samples that have been cultured (with the assistance of scientists at a local laboratory), then passed through a high-resolution scanner.
Mitchell's process for Dust Archive follows the basic scientific model of gathering evidence to prove a hypothesis; in this case, to give visible form to an otherwise invisible, dynamic force active in the supposedly neutral, sanitised spaces for presenting art. Mitchell's work reminds us that no place or thing is immune from dust, it is everywhere, all at once, and despite its innocuous appearance its content is enduring and often surprising.
As Hannah Holmes writes in The Secret Life of Dust: "The dust bunnies that skulk beneath the couch and behind the refrigerator contain everything from space diamonds to Saharan dust to the bones of dinosaurs and bits of modern tire rubber. But they also hold poisonous lead and long-banned pesticides, dangerous moulds and bacteria, cancer-causing smoke particles… riddled with allergy-inducing dust-mite parts, with the mites themselves, and with the predatory mites and pseudo-scorpions that stalk and kill them."
Importantly, the make-up of the dust and its circulation is due in large part to human bodies moving through the institution. Mitchell's longstanding interest in the viewing body as an unpredictable force — the subjective element within a supposedly objective system — is here rendered on agar. Captured on a high resolution scanner, the cultured bacteria blooms and streaks across the surfaces in remarkably rich and vivid colours. Mitchell's photographs are lush, visceral images; some are dense, like star constellations, while others resemble brush marks, unwittingly mimicking the language of abstract painting preserved within and perpetuated by the Museum.
Dane Mitchell (1976, Auckland) has presented solo exhibitions both nationally and internationally in Germany, France, Brazil, The Netherlands, Switzerland, Hong Kong, Australia, United States and New Zealand. He has also participated in a number of biennales, including Biennale of Sydney 2016, Australia; Gwangju Biennale 2012, South Korea; Liverpool Biennial 2012, United Kingdom; Singapore Biennale 2011e; Ljubljana Biennale 2011, Slovenia; Busan Biennale 2010, South Korea and the Tarrawara Biennial 2008, Australia. Recent exhibitions include: Iris, Iris, Iris, Auckland Art Gallery Toi o Tāmaki, Auckland, and Mori Art Museum, Tokyo (2017/2018); OTIUM #3, Institut d'art Contemporain, Lyon (2018); Thailand Biennale, Karbi; Play Kortrijk, Belgium (2018); Communicating Vessels, Galeria Bunkier Sztuki, Kraków (2017); Occulture: The Dark Arts, City Gallery, Wellington (2017); Aeromancy, Hopkinson Mossman, Auckland (2017); Biennale of Sydney: The future is already here—it's just not evenly distributed (curated by Stephanie Rosenthal), Sydney (2016); Art and the City: Zuricher Kunstfestival, Zurich (2016). Dane Mitchell is New Zealand's representative for the 58th Venice Biennale in 2019.
For more information, please contact the gallery.