A distant relative
Ruth Buchanan, Oliver Perkins, Peter Robinson, Renee So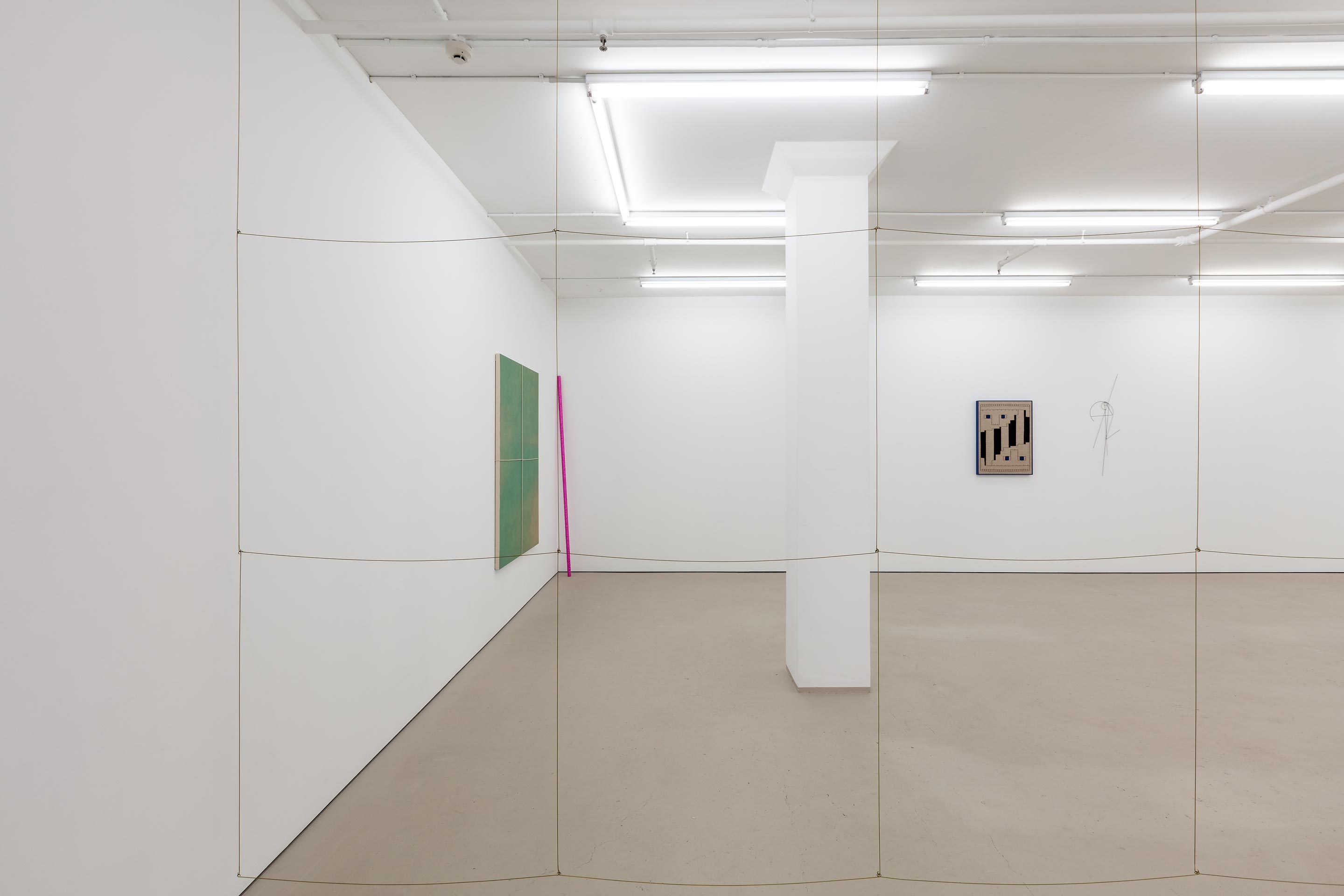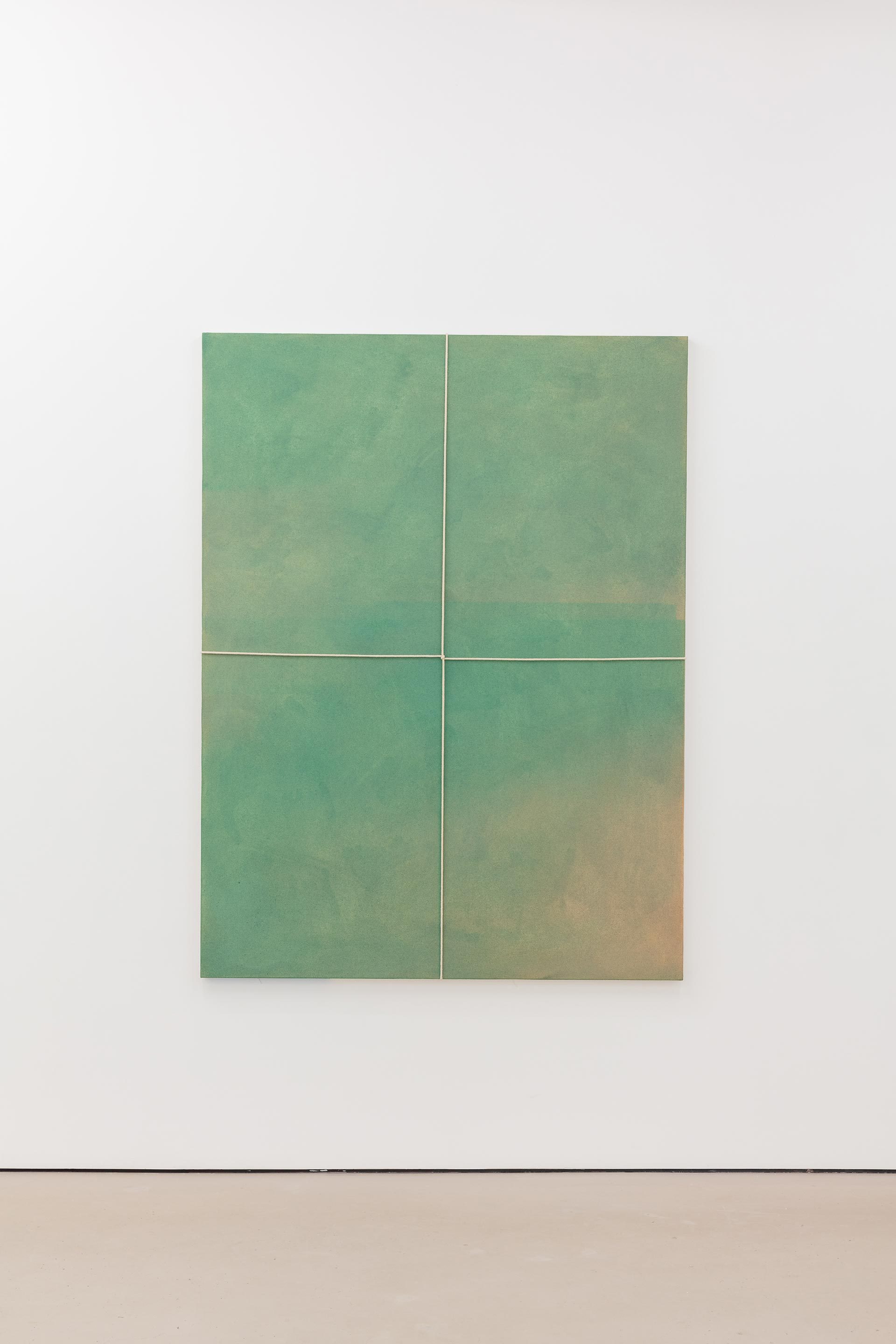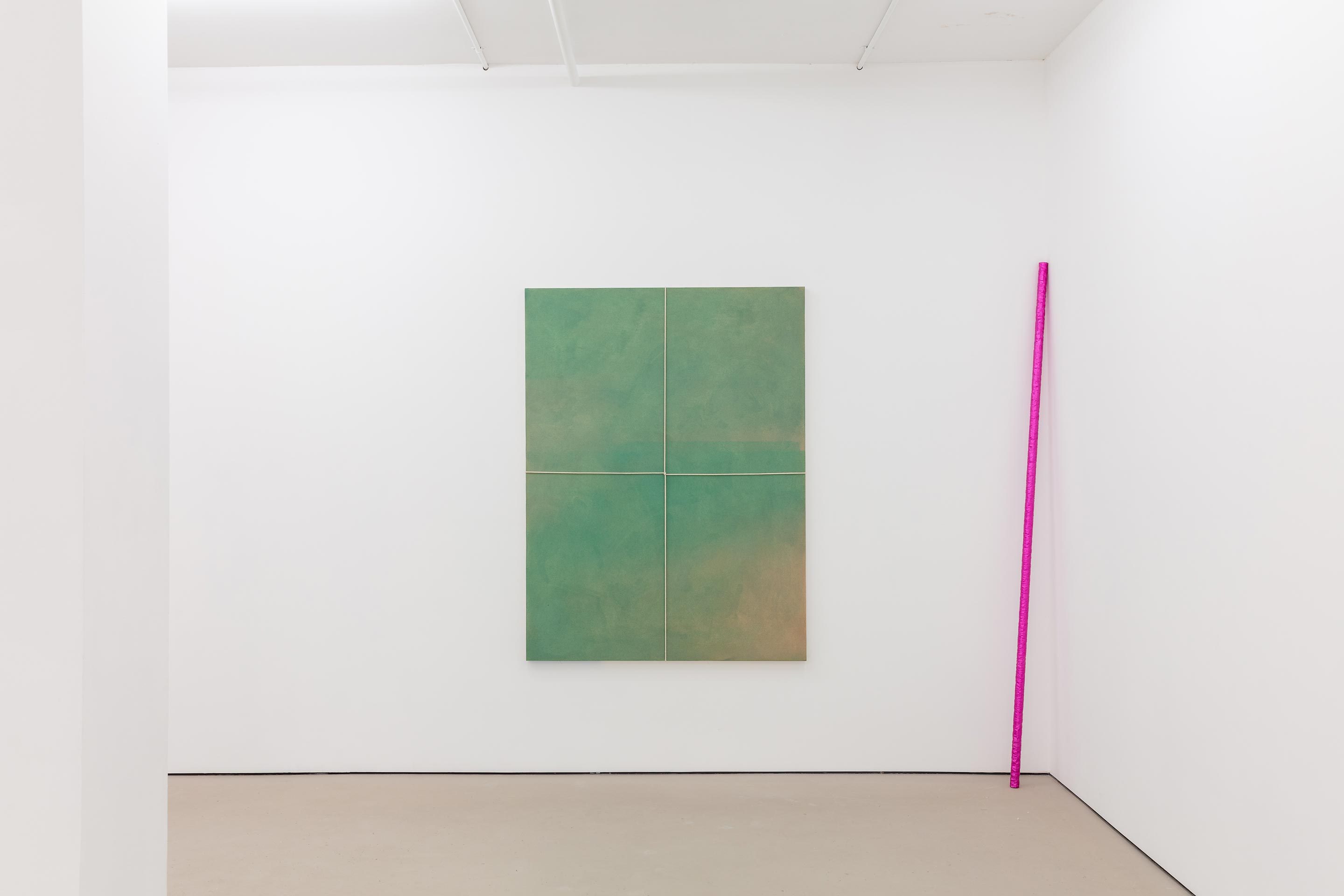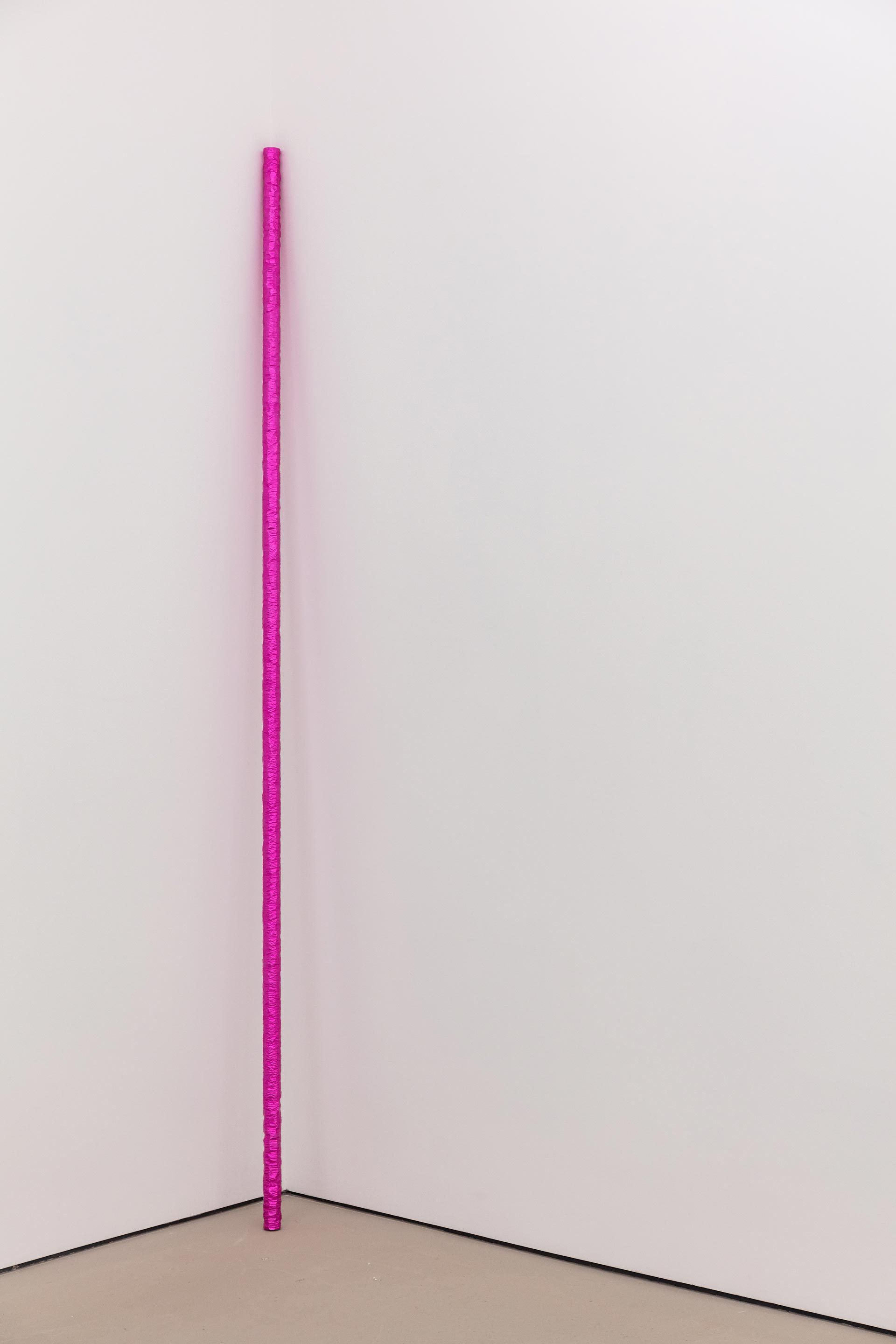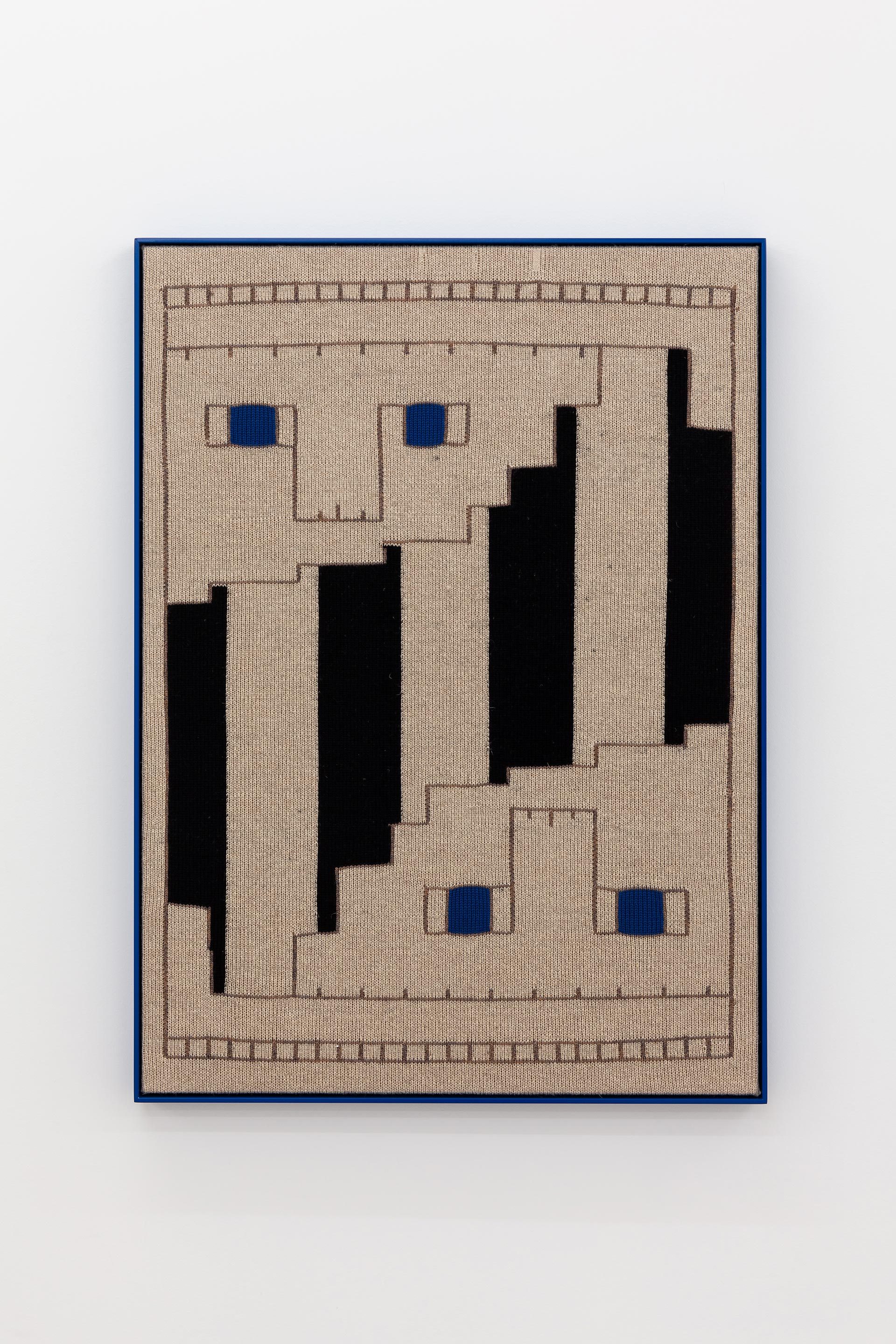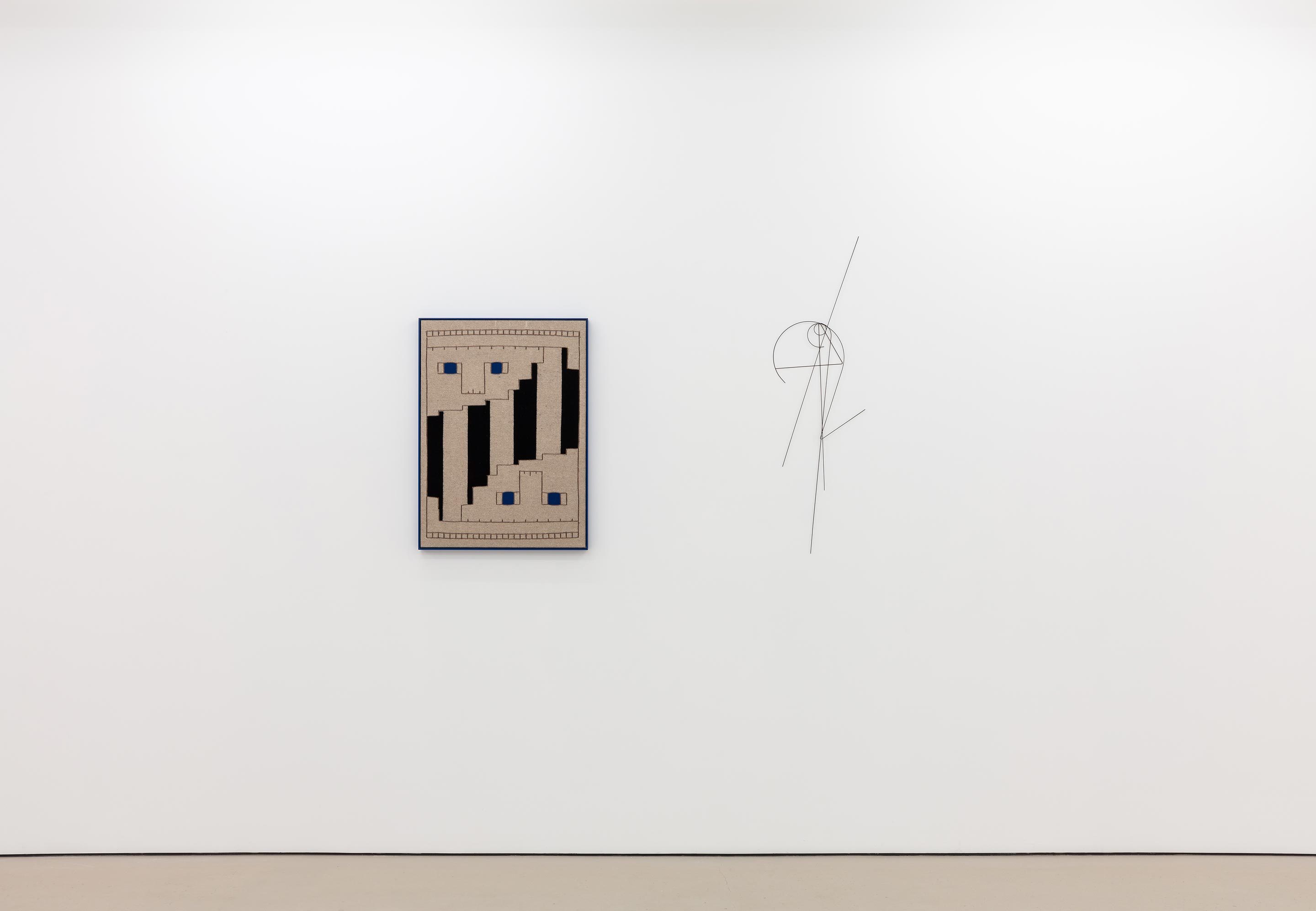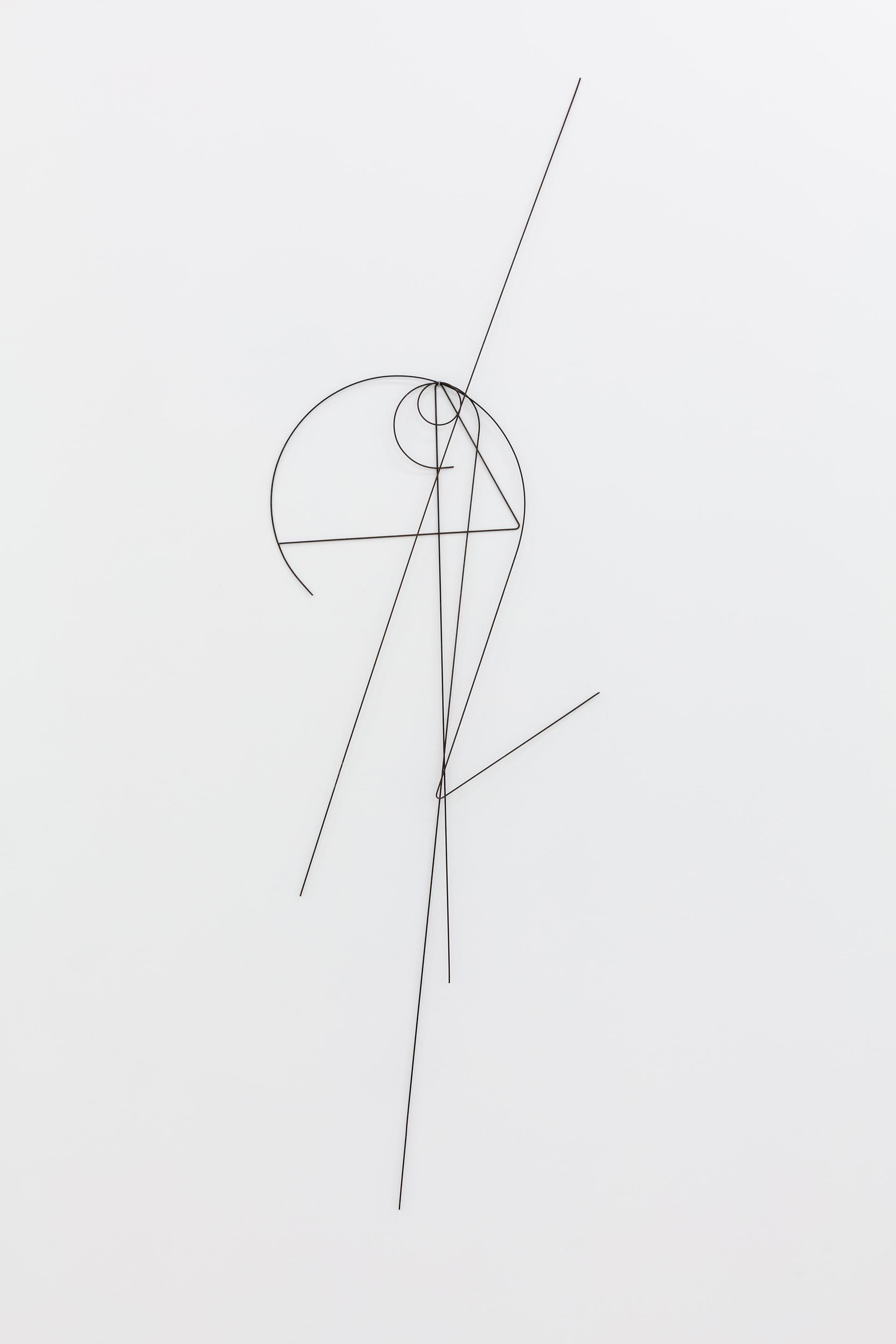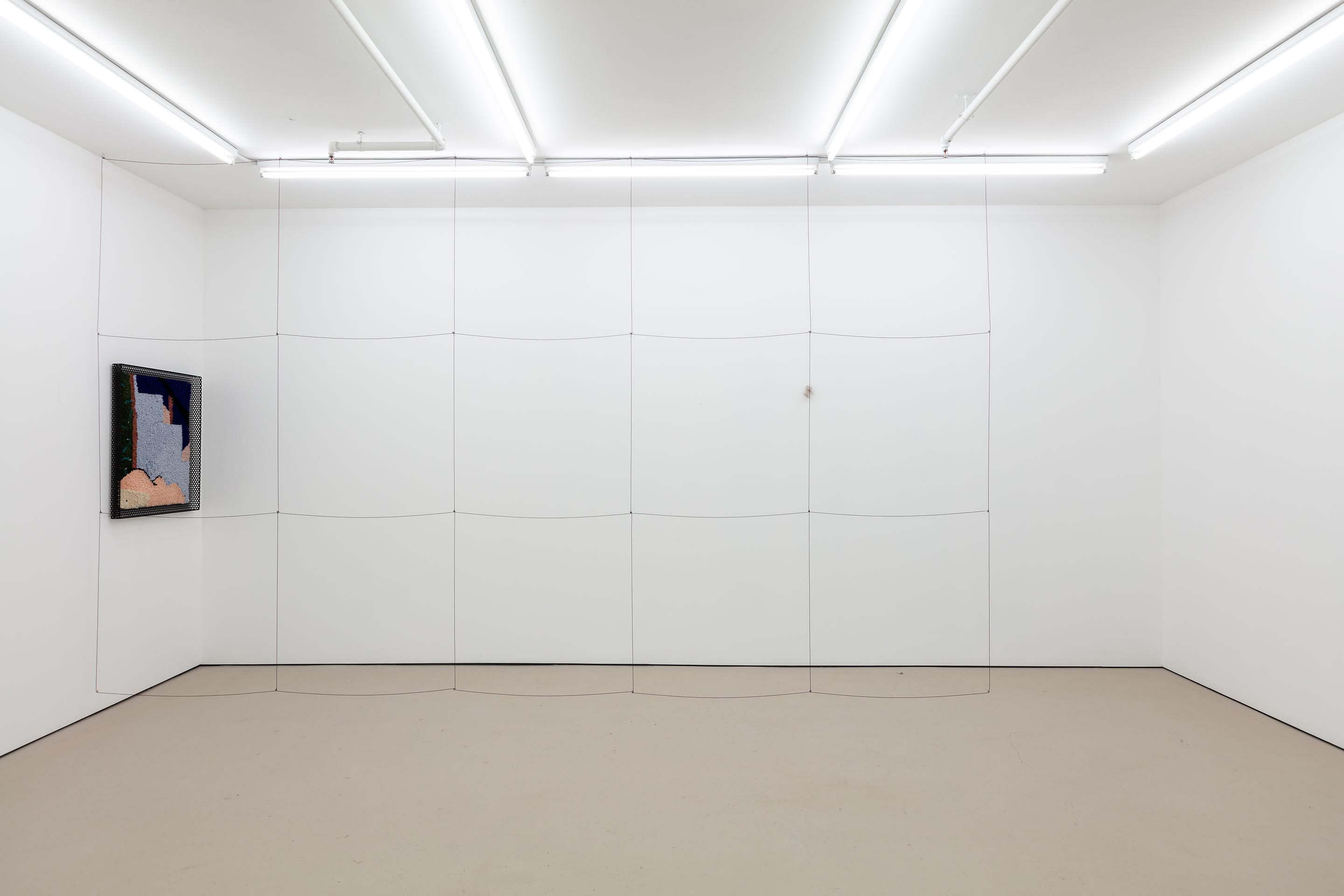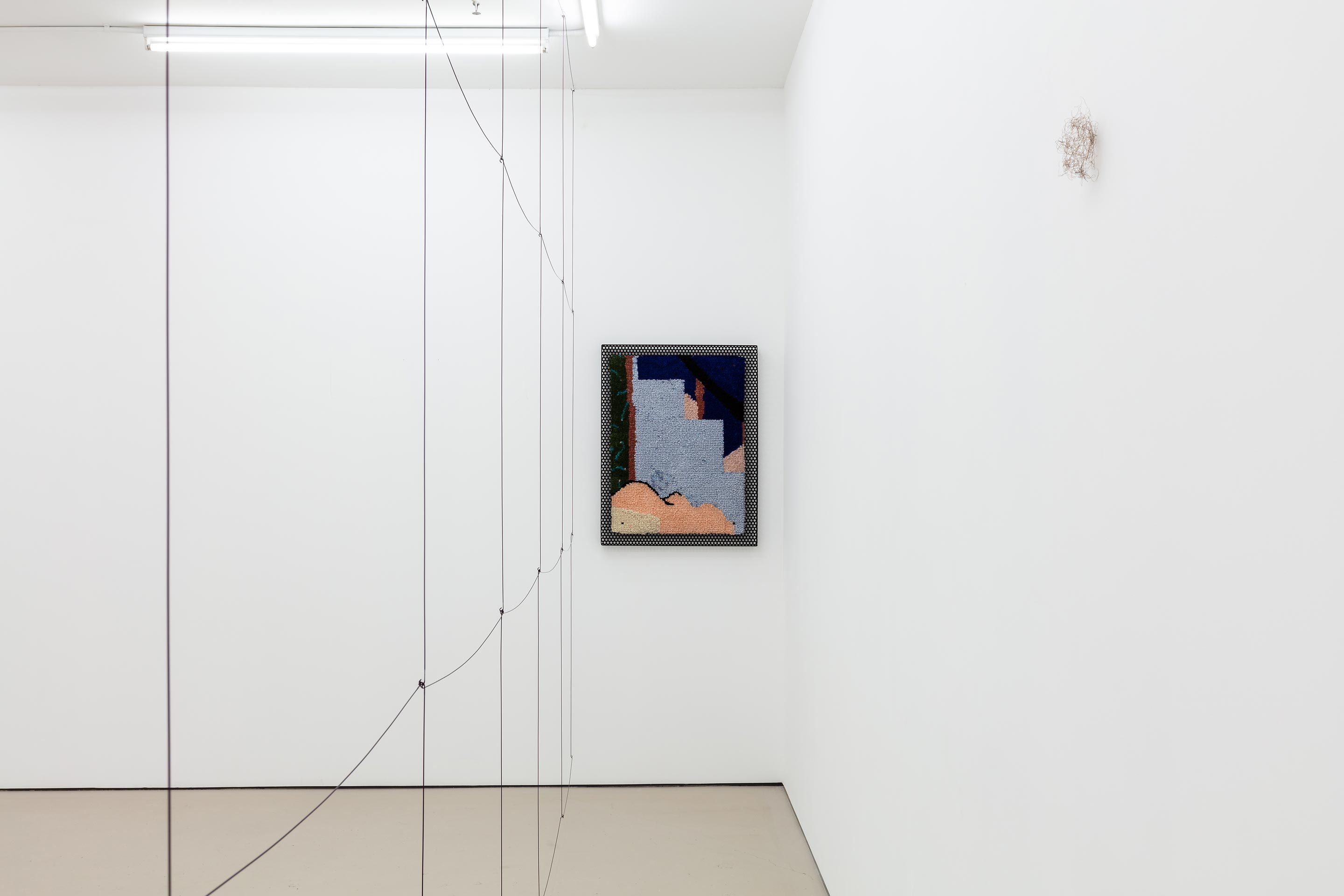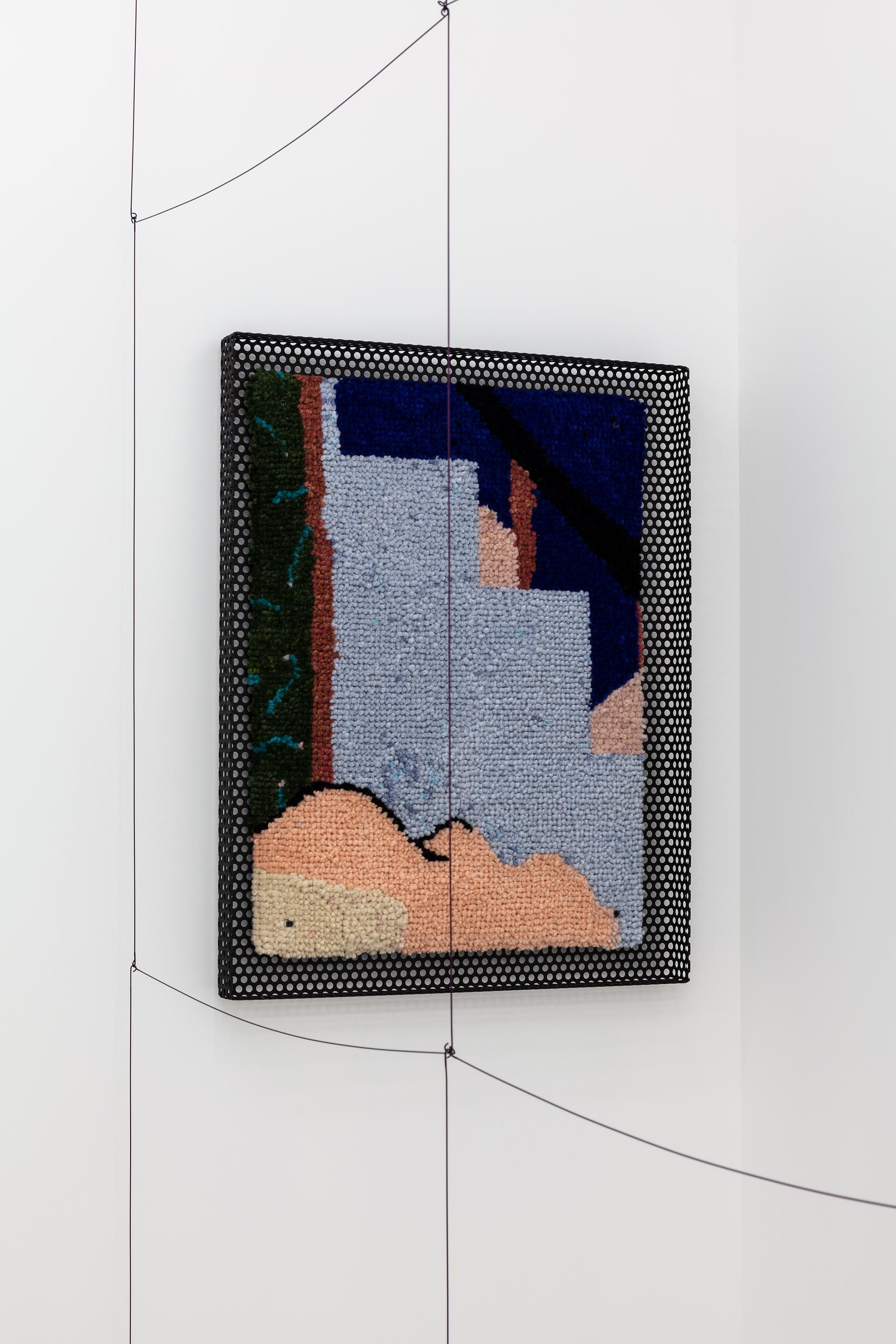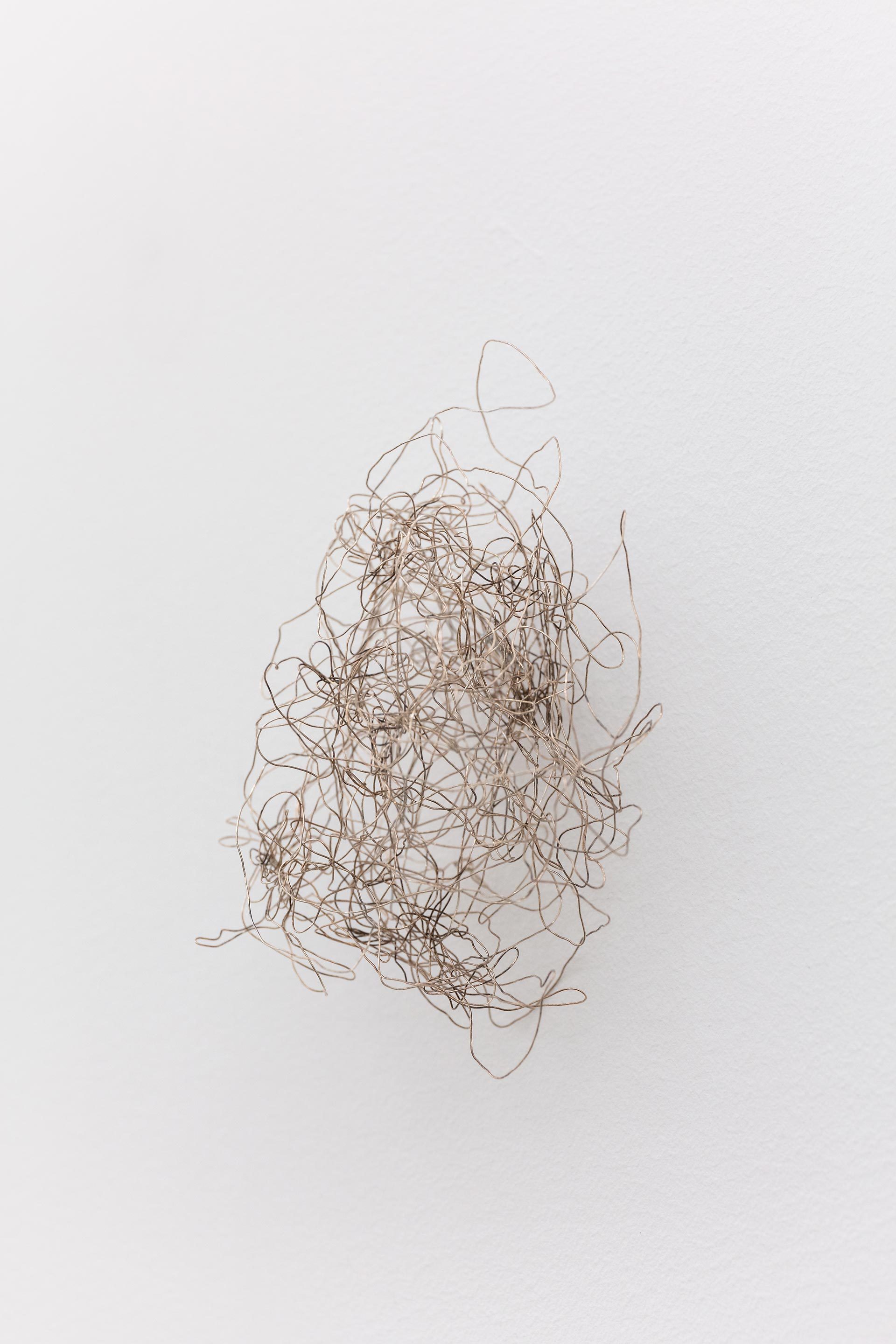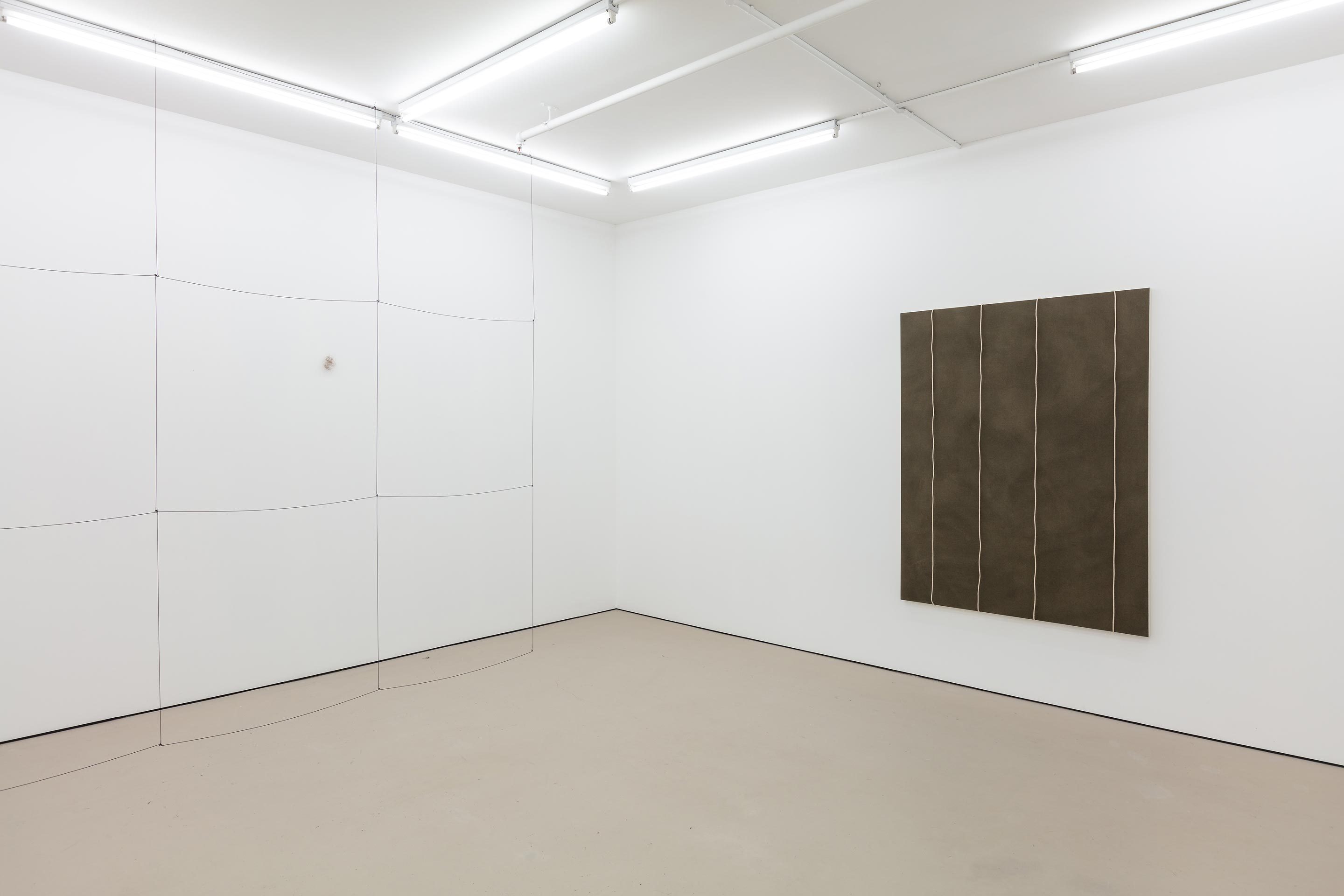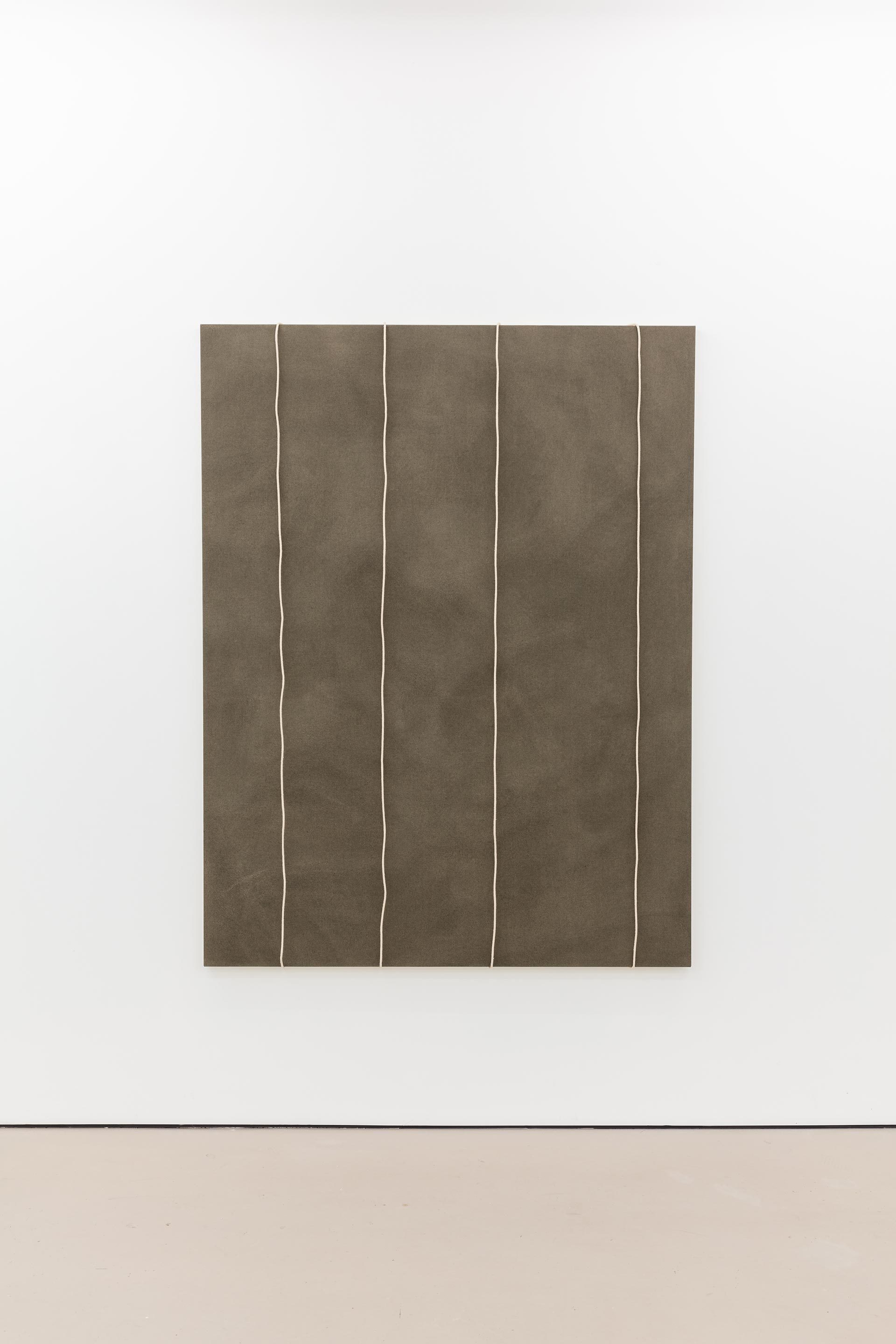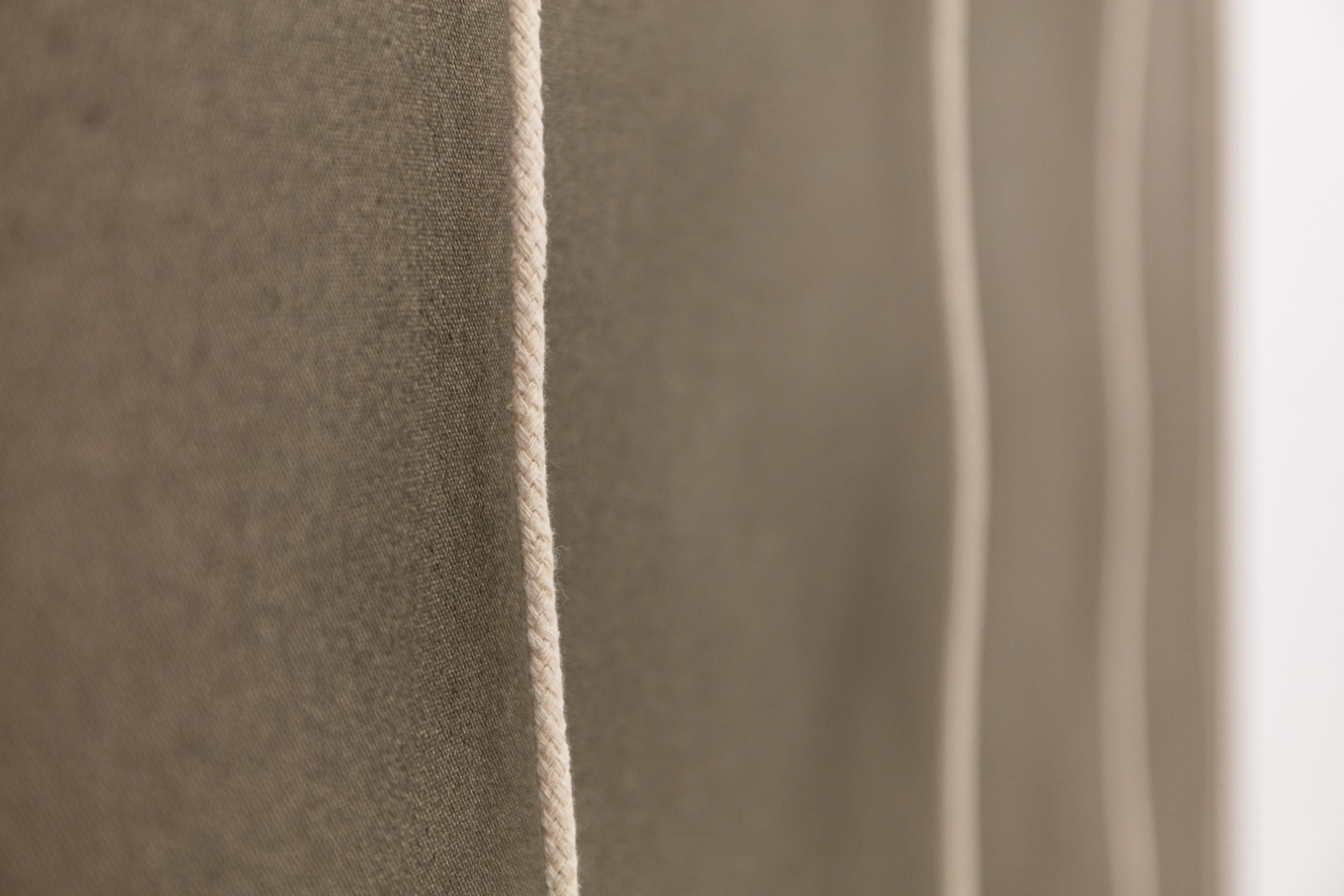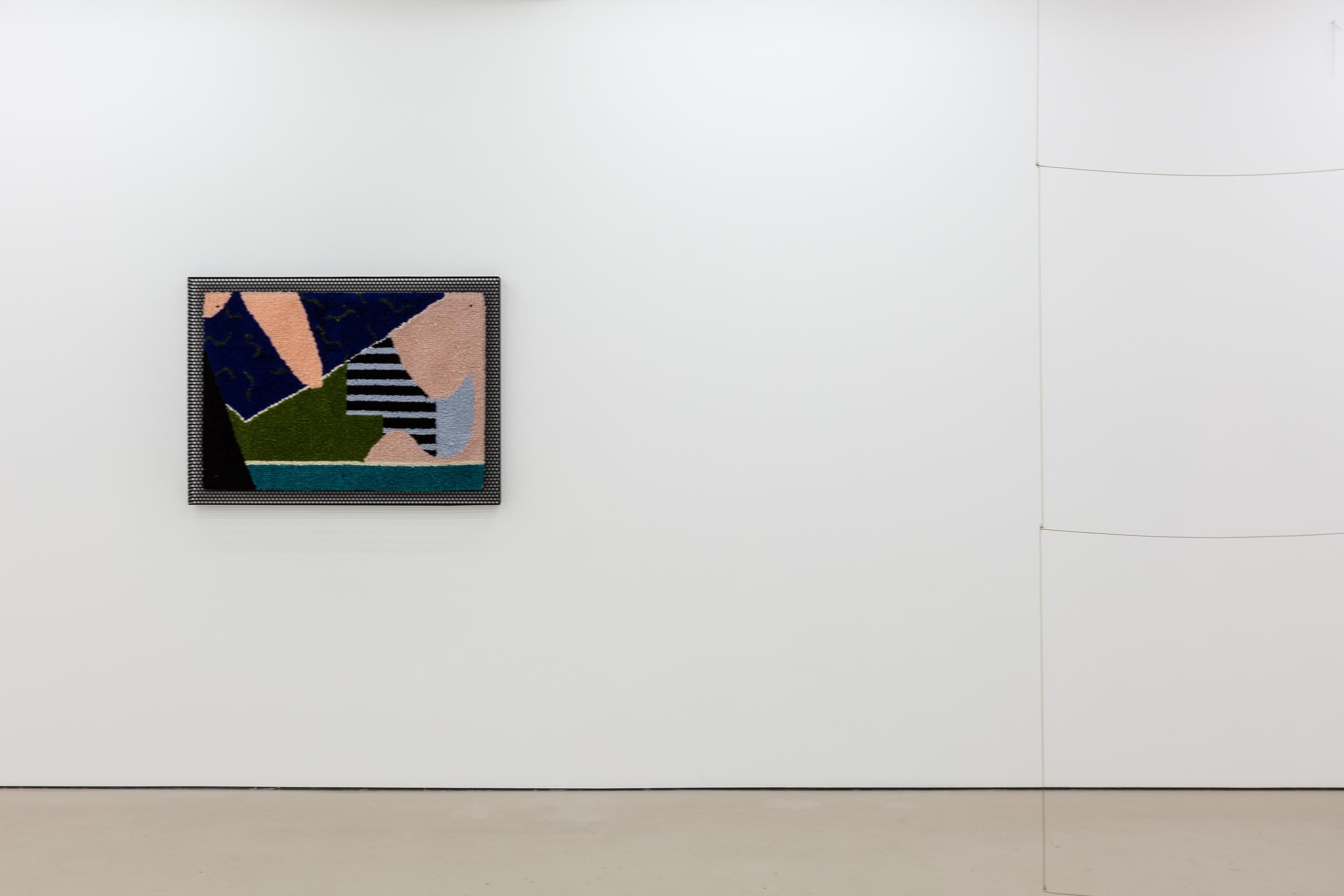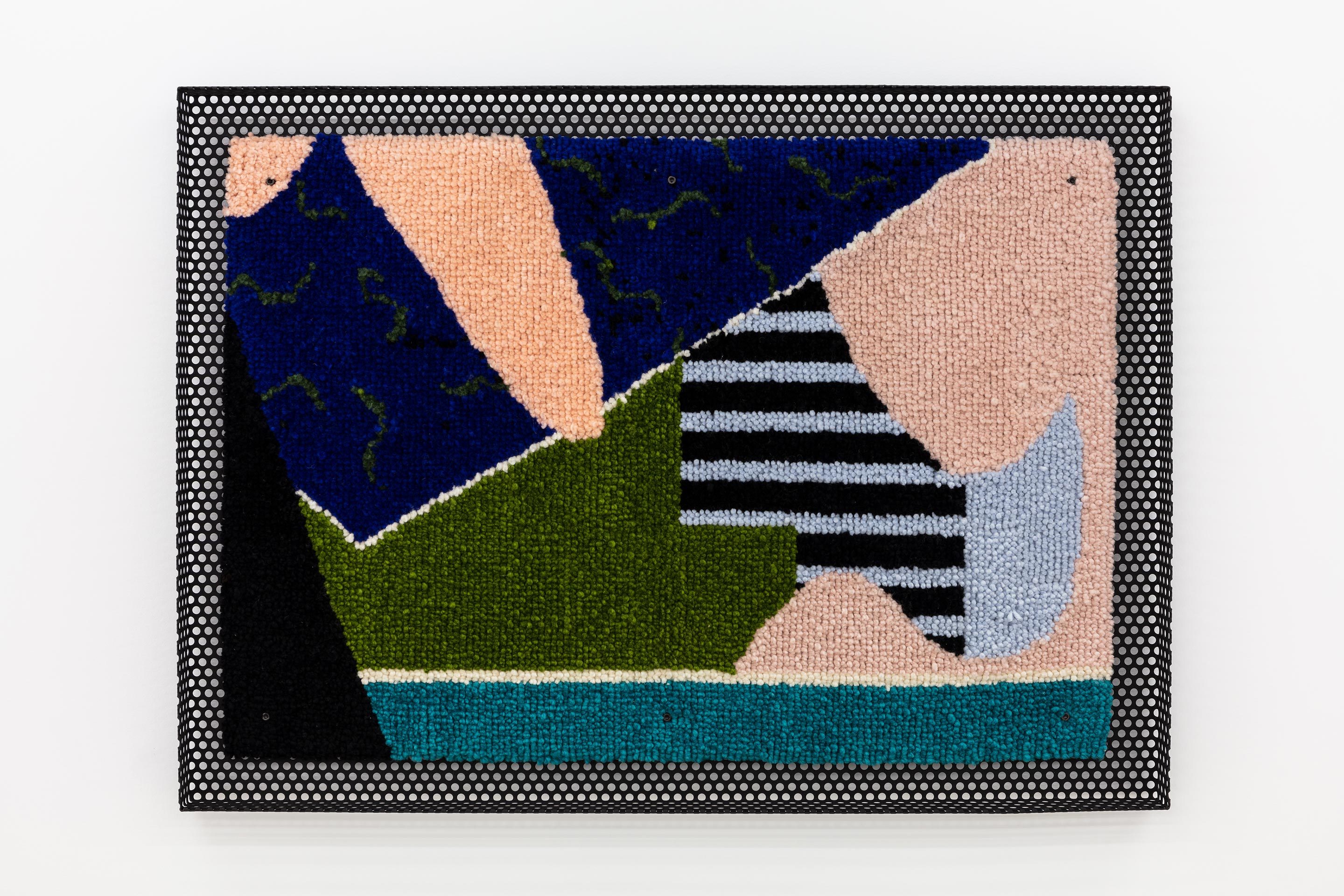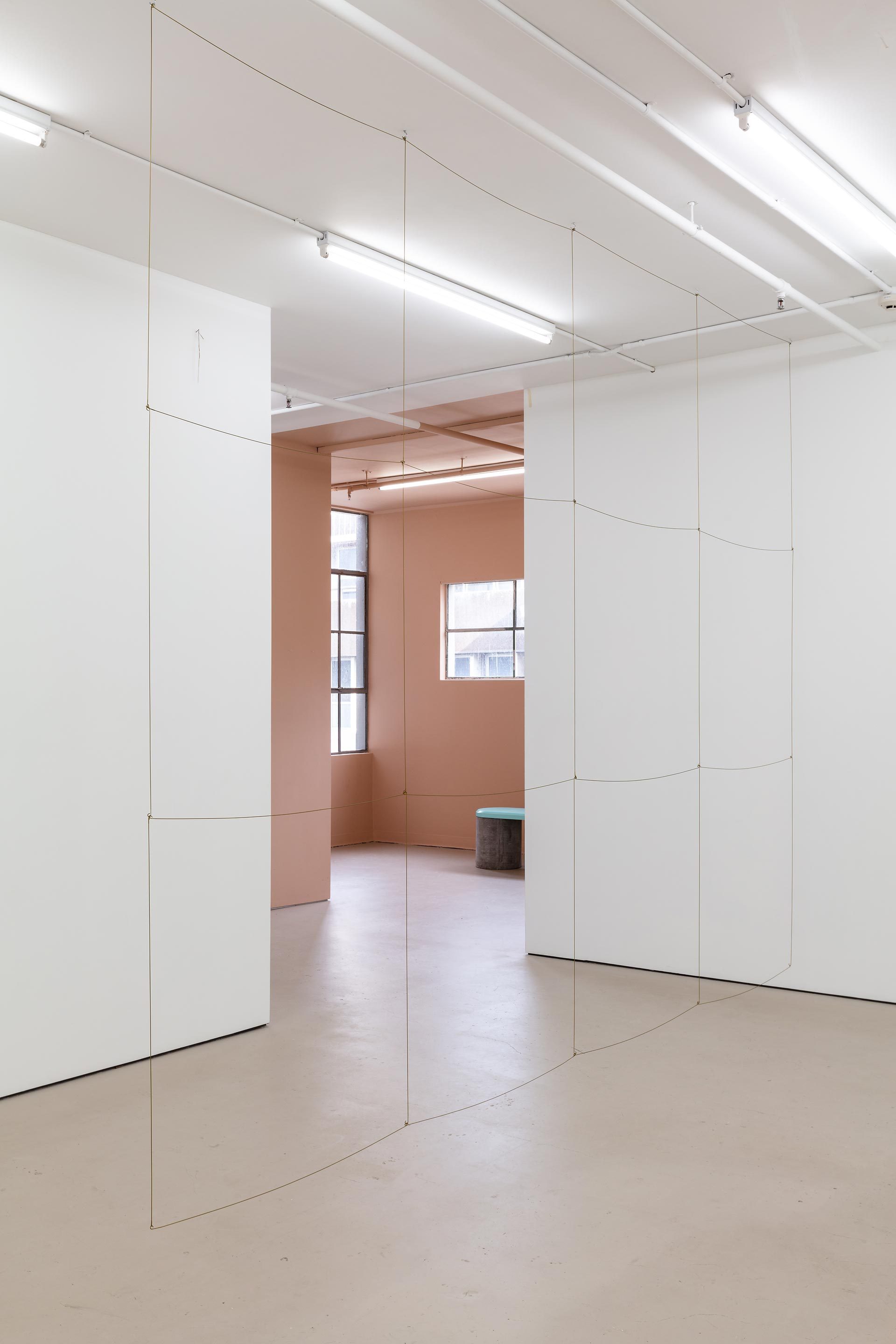 A distant relative
Ruth Buchanan, Oliver Perkins, 
Peter Robinson, Renee So
24 Aug – 21 Sep 2019

(Louise) Bourgeois had learned to sew at an early age in her parents' tapestry business. She thought of the needle as an object of psychological repair – and what we she wanted to repair, she said, was the past… We either die of the past, or we become an artist.*
A material thread weaves together the diverse works in A distant relative. Knitted tapestries, paintings tied up with braided rope, hand-latch hooked rugs, and drooping felt, in this show things are, both figuratively and metaphorically, twisted and tied in knots. The title, A distant relative, references a tendency in the assembled works to position themselves in relation to a total(ising) structure –whether it be in order to interrogate, pervert, or confuse– while also acknowledging the joys and frustrations of the group exhibition format, that places highly specific expressions of divergent practices in relation to one another.
Ruth Buchanan (1980, New Plymouth, Te Āti Awa/Taranaki) lives and works in Berlin. She gained her BFA from the Elam School of Fine Arts, Auckland, in 2002; her MA (Fine Art) from the Piet Zwart Institute, Rotterdam, in 2007; and from 2008-2009 she was a researcher at the Jan van Eyck Academie, Maastricht. Recent solo exhibitions include: BAD VISUAL SYSTEMS, 2018 Walters Prize, Auckland Art Gallery Toi o Tāmaki, Auckland (2019); BAD VISUAL SYSTEMS, with Judith Hopf and Marianne Wex, Adam Art Gallery, Wellington; The actual and its document, Govett- Brewster Art Gallery, New Plymouth (2016); Never Not a Body, Hopkinson Mossman, Auckland (2016); Or, a camera, Or, a building, Or, a screen, Kunstverein Harburger Bahnhof, Hamburg (2015); and Or a building, Badischer Kunstverein, Karlsruhe (2015). In 2014 Buchanan made a solo presentation at Hamburger Bahnhof Museum für Gegenwart, Berlin, as part of A–Z. The Marzona Collection, and in 2016 her work was included in The 8th Climate, 11th Gwangju Biennale, Gwangju. In 2018 Buchanan was awarded the Walters Prize.
Oliver Perkins (b. 1979, Christchurch) lives and works in Christchurch. Recent exhibitions include: On Emptiness (with Patrick Lundberg), Fold Gallery, London (2019); Bleeding Edge, Hopkinson Mossman, Wellington (2018); Japanese Laurel, Te Uru Waitakere Contemporary Gallery, Auckland (2017); Translations, Hopkinson Mossman, Auckland (2017); Painting: A Transitive Space, St. Paul St Gallery, AUT, Auckland (2016); Necessary Distraction: A Painting Show, Auckland Art Gallery toi o Tamaki, Auckland (2016); Accordion, Cell Project Space, London (2011). In 2017 Perkins was artist-in-residence at Parehuia McCahon House, Auckland.
Peter Robinson (born Ashburton, 1966) lives and works in Auckland. Robinson's work has been exhibited extensively in New Zealand and internationally: he was New Zealand's representative at the 49th Venice Biennale (2001), participated in the 5th Auckland Triennial (2013), 13th Istanbul Biennale (2013), 11th and 18th Biennale of Sydney (1998/2012), and the 8th Baltic Triennale of International Art, Vilnius (2002). Robinson was nominated for the Walters Prize in 2006 for The Humours at Dunedin Public Art Gallery, and again in 2008 when he won for his exhibition ACK at Artspace, Auckland.
Renee So (b. 1974, Hong Kong) grew up in Australia, and now lives and works in London. Earlier this year So made a major solo exhibition, Bootlegs and Bellarmines, at the Henry Moore Institute, Leeds (2019) and later this year will make a solo exhibition, Ancient and Modern, at De La Warr Pavilion, East Sussex. Recent group exhibitions include: Idols, Fremantle Arts Centre, Perth Festival (2019); The London Open, Whitechapel Gallery, London (2018); In Search of Miss Ruthless, Para Site, Hong Kong (2017); Iconoclasts: Art Out of the Mainstream, Saatchi Gallery, London (2017), and One Day, Something Happens: Paintings Of People (curated by Jennifer Higgie), The Arts Council Collection, Leeds Art Gallery, Leeds (2015).
For more information, please contact the gallery.
* Deborah Levy, The Cost of Living, Penguin, 2018, pg. 39