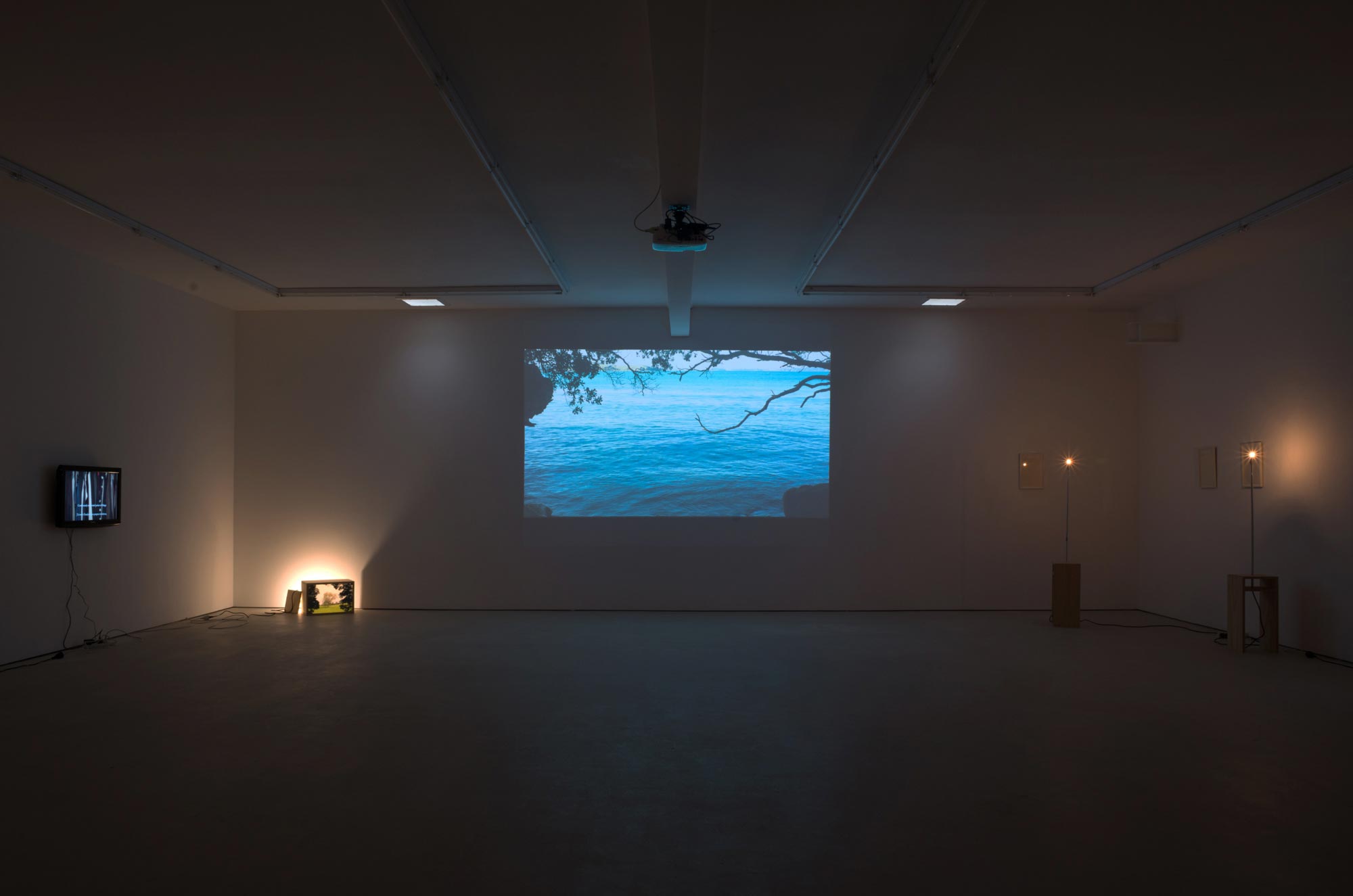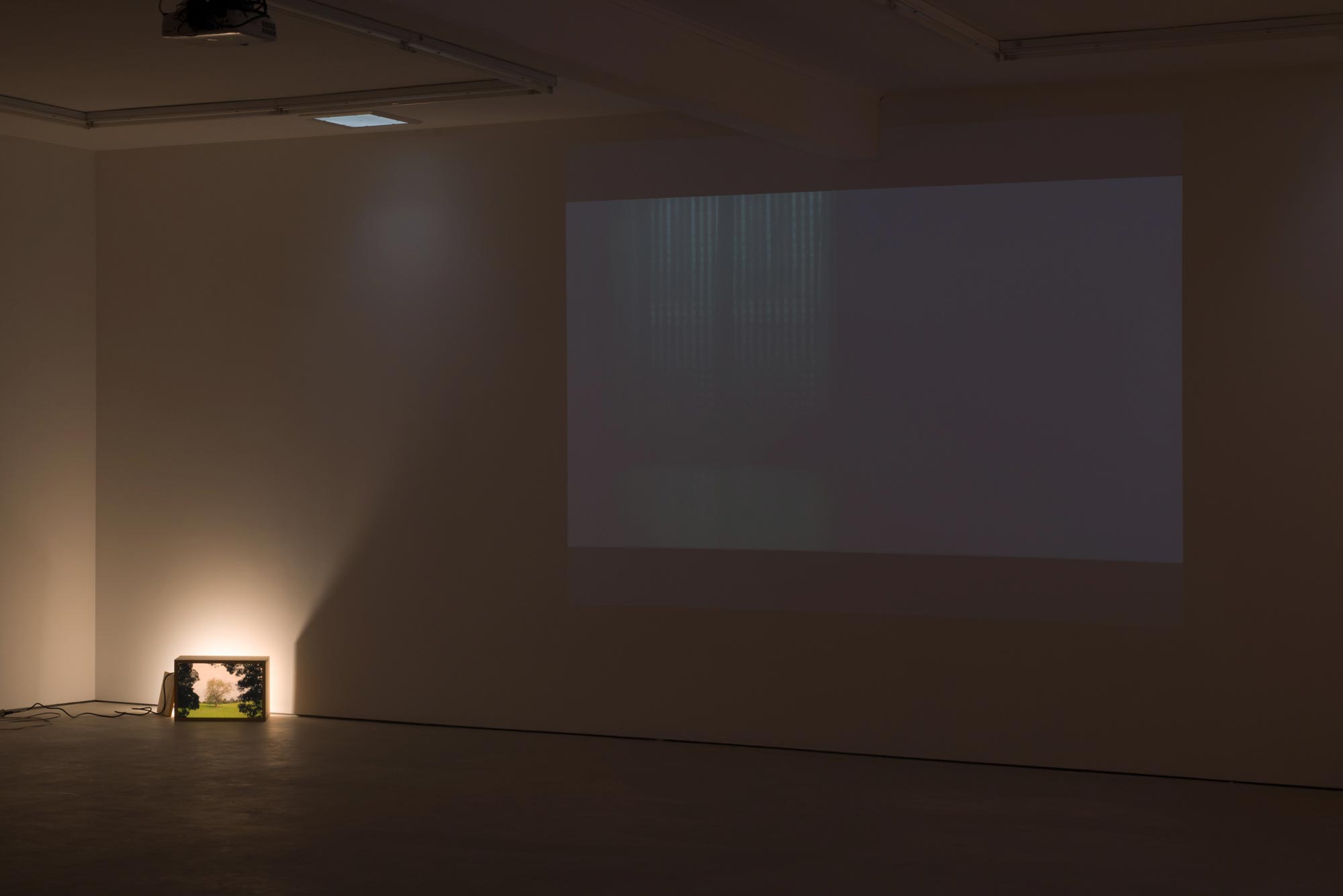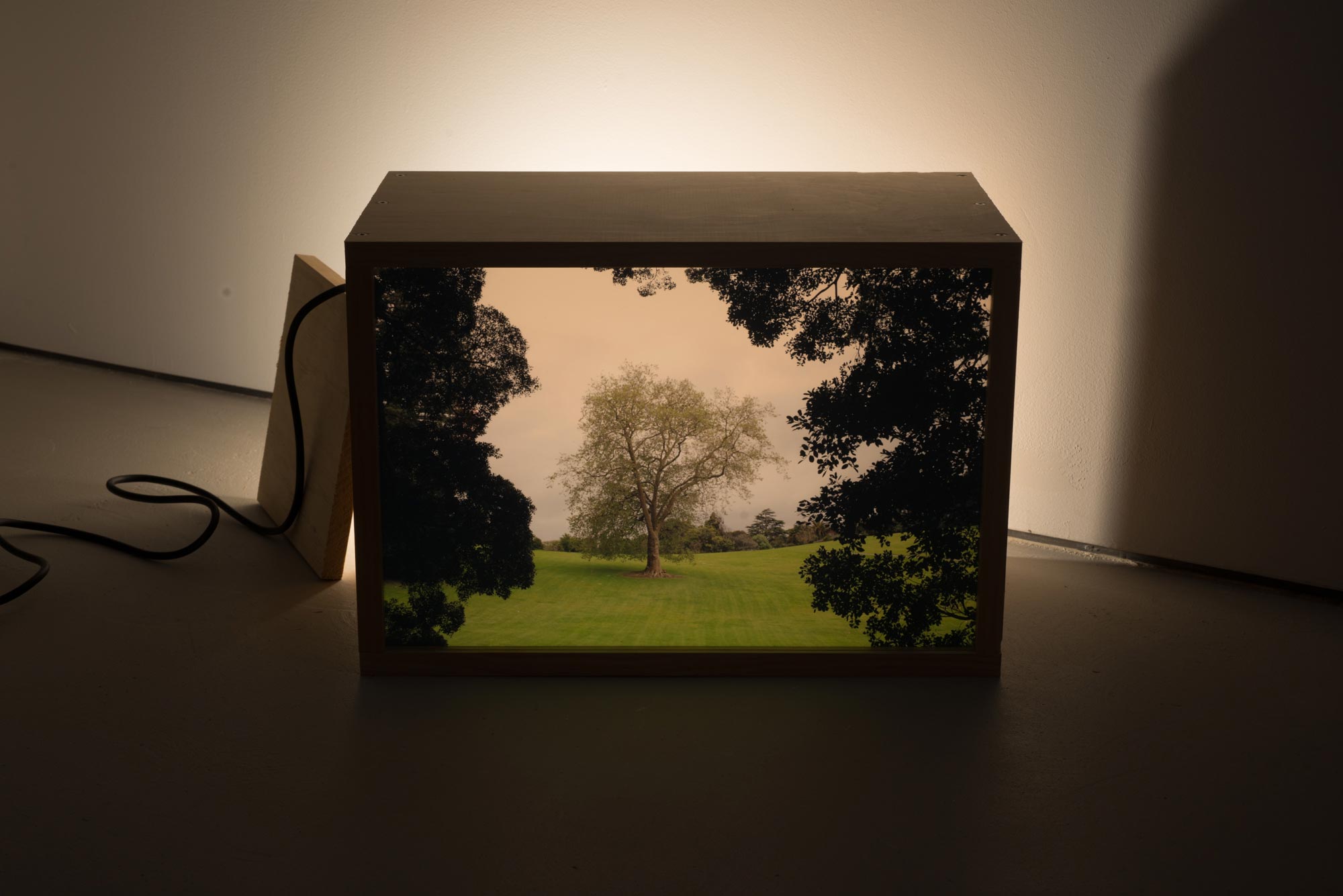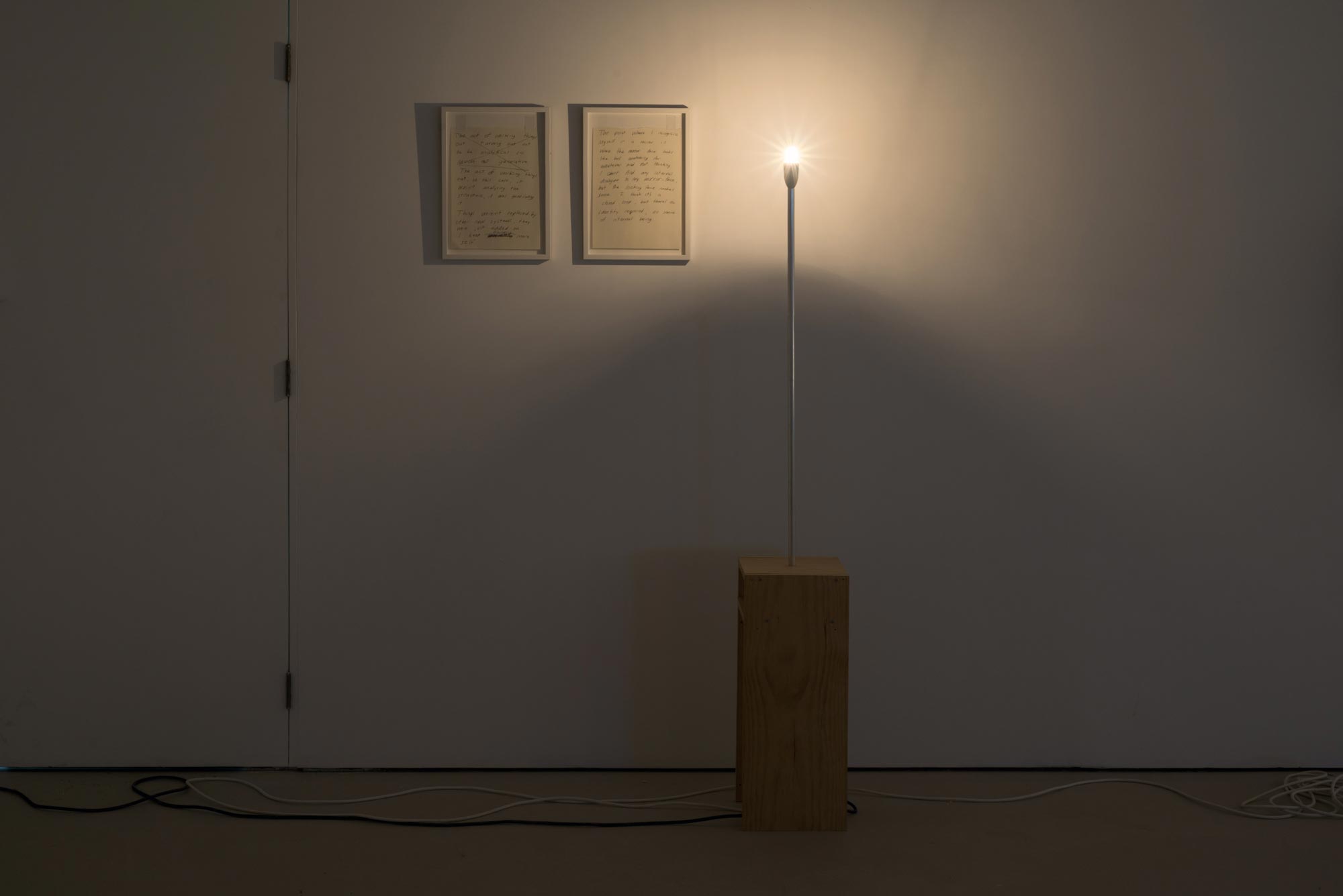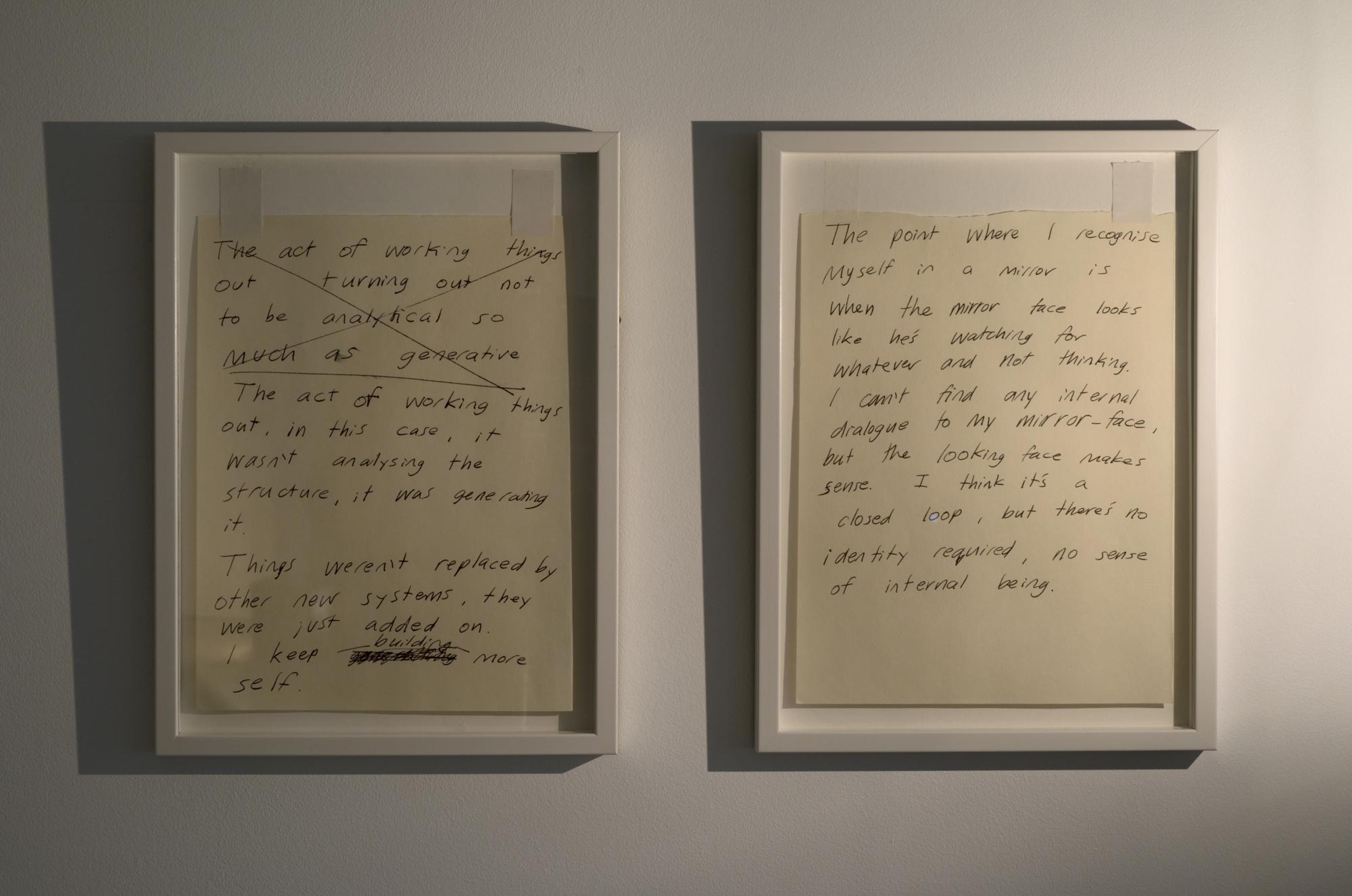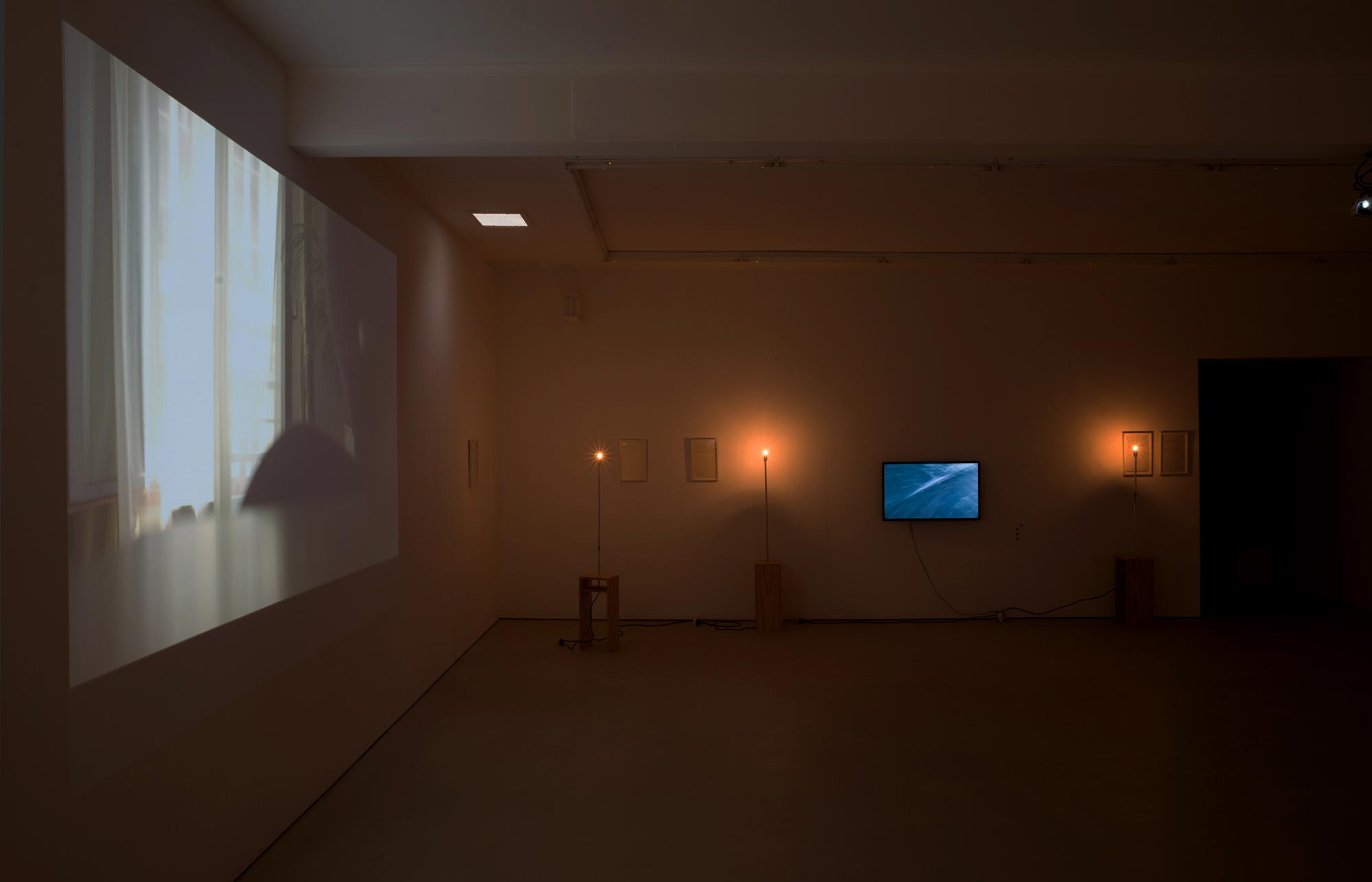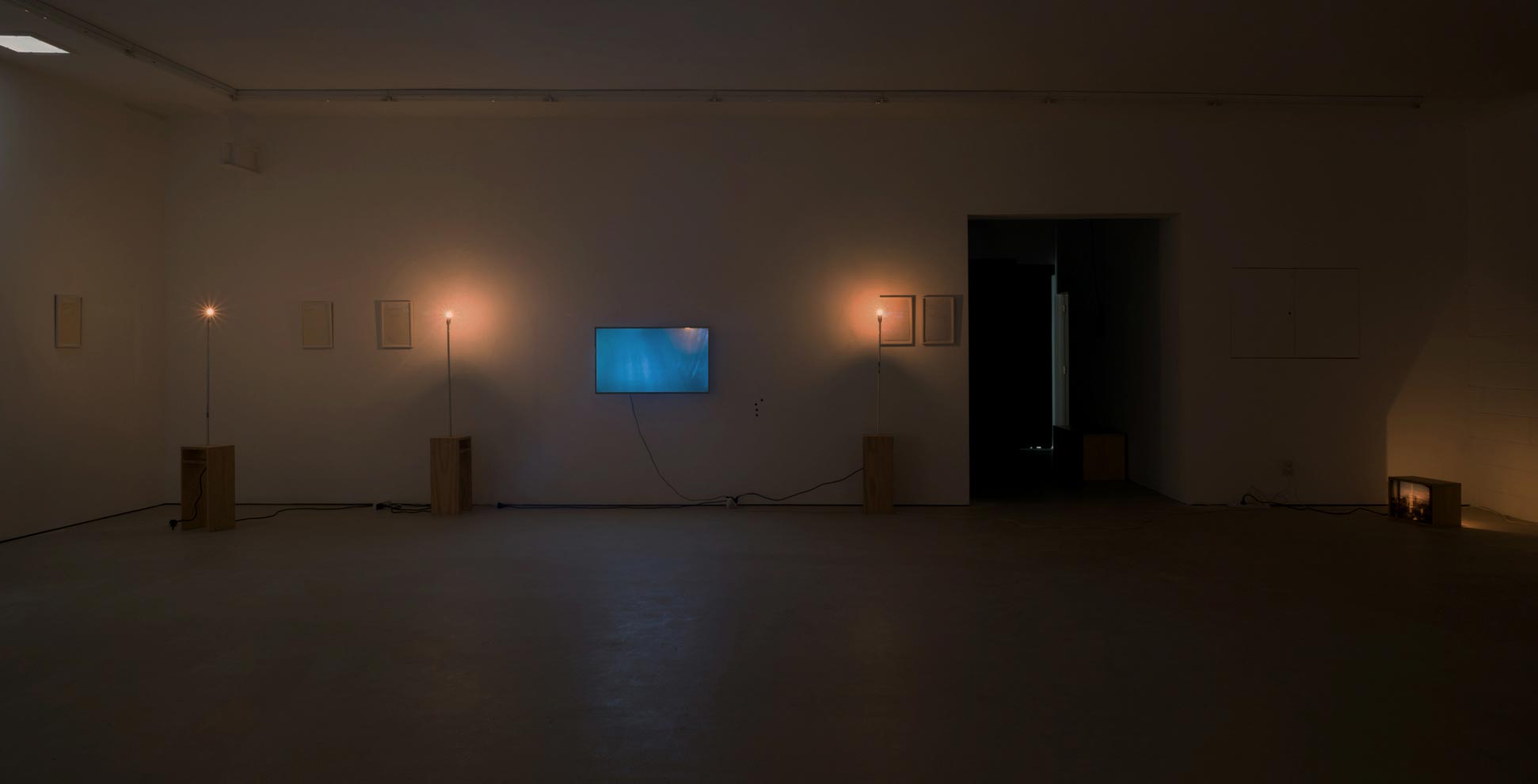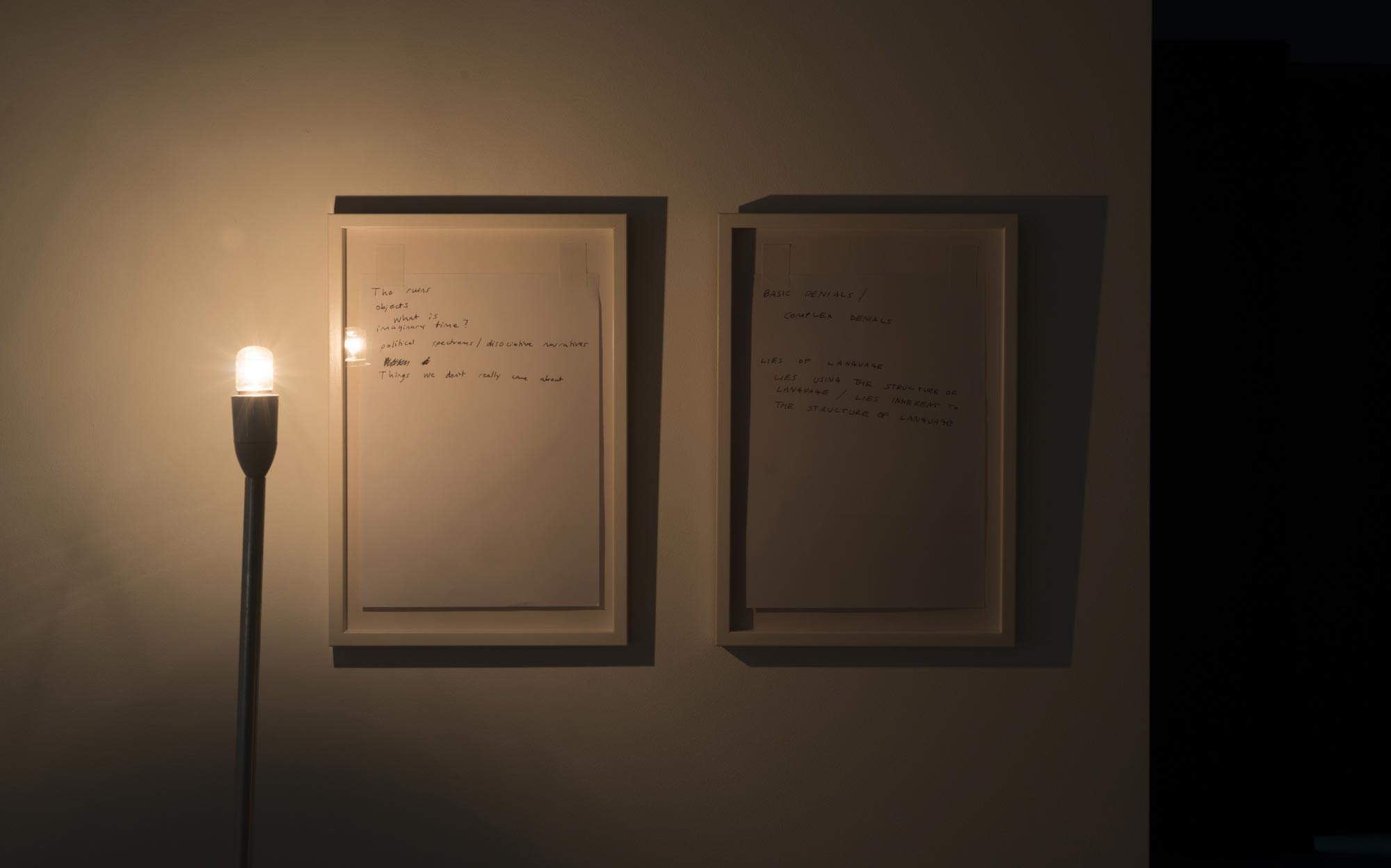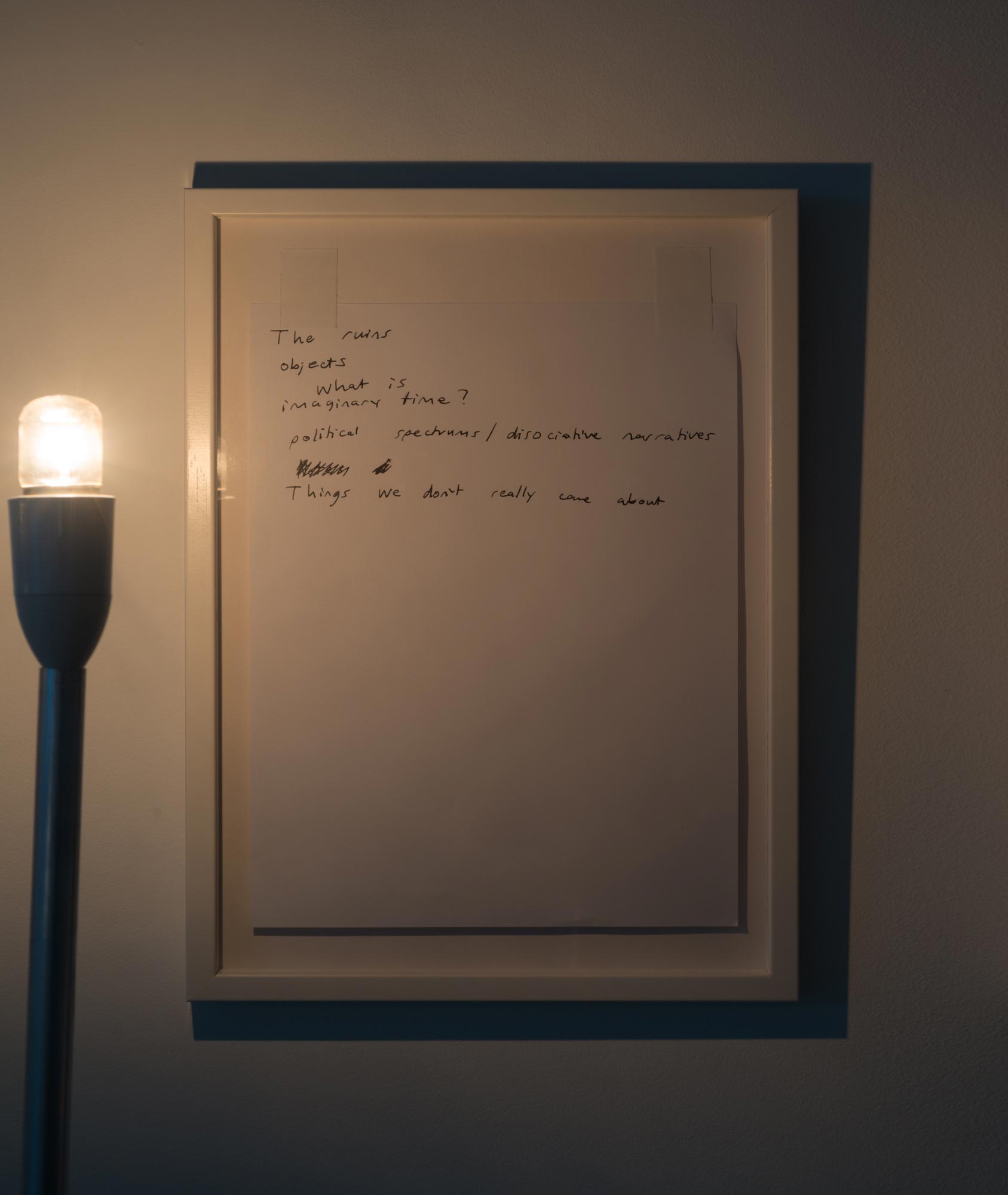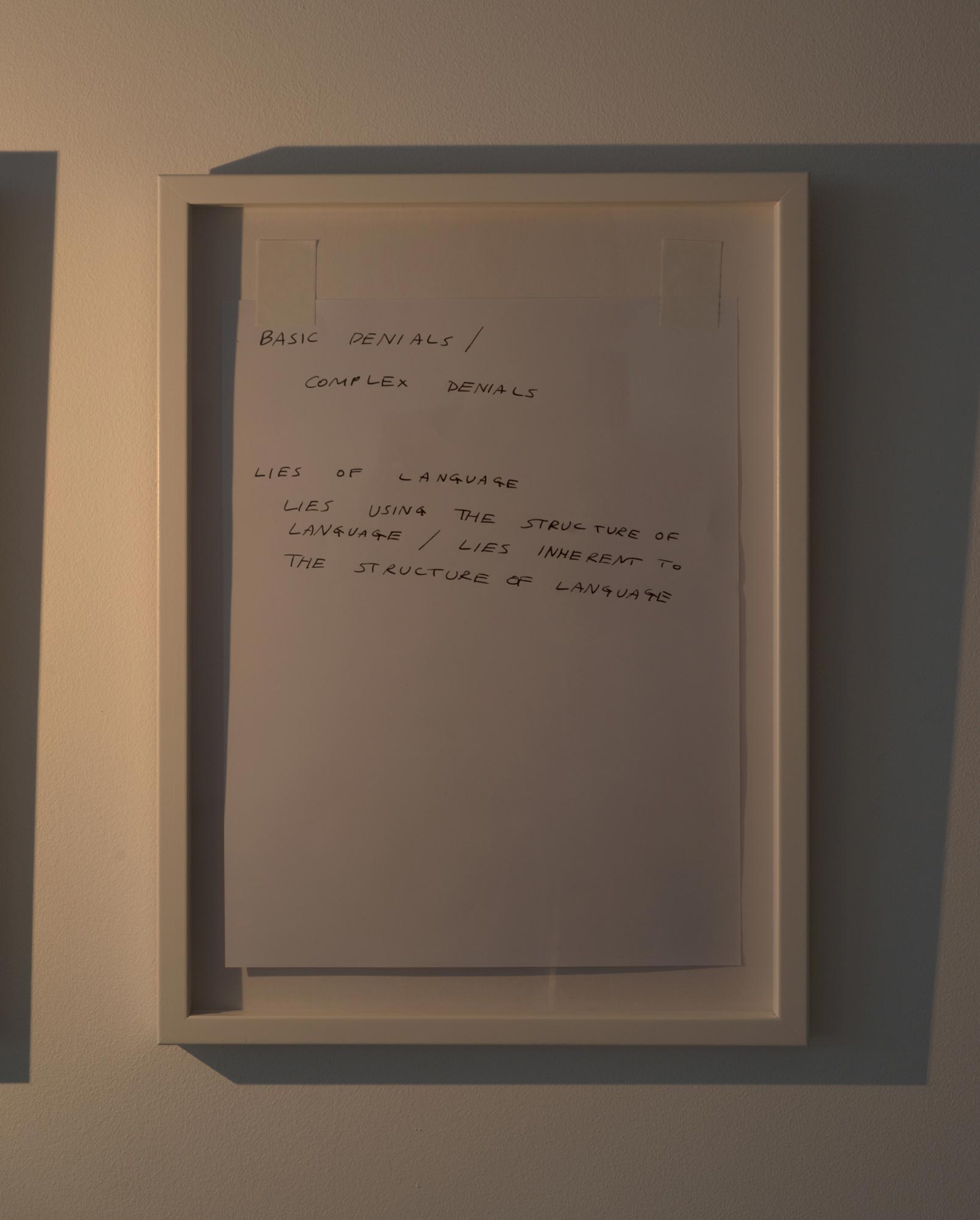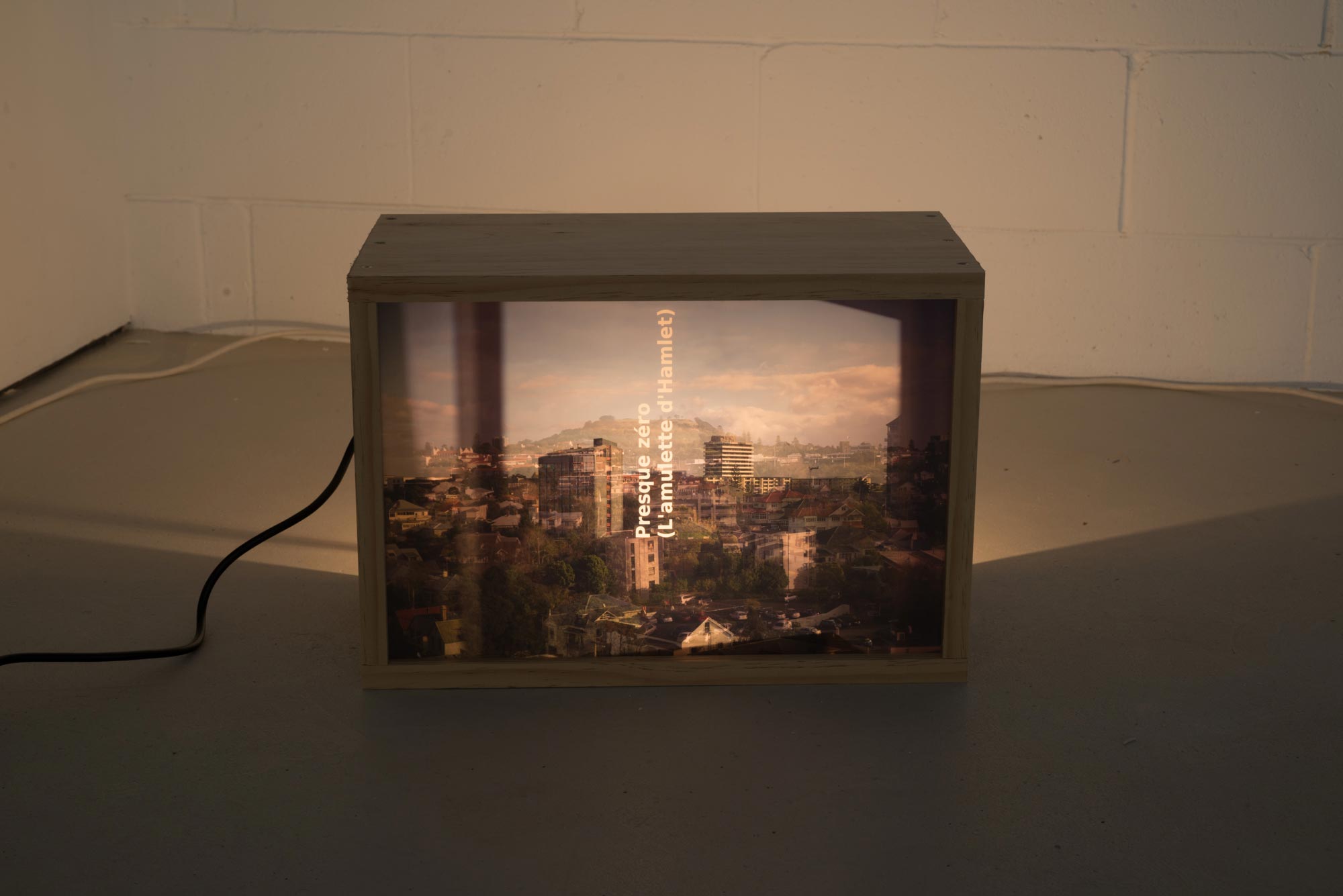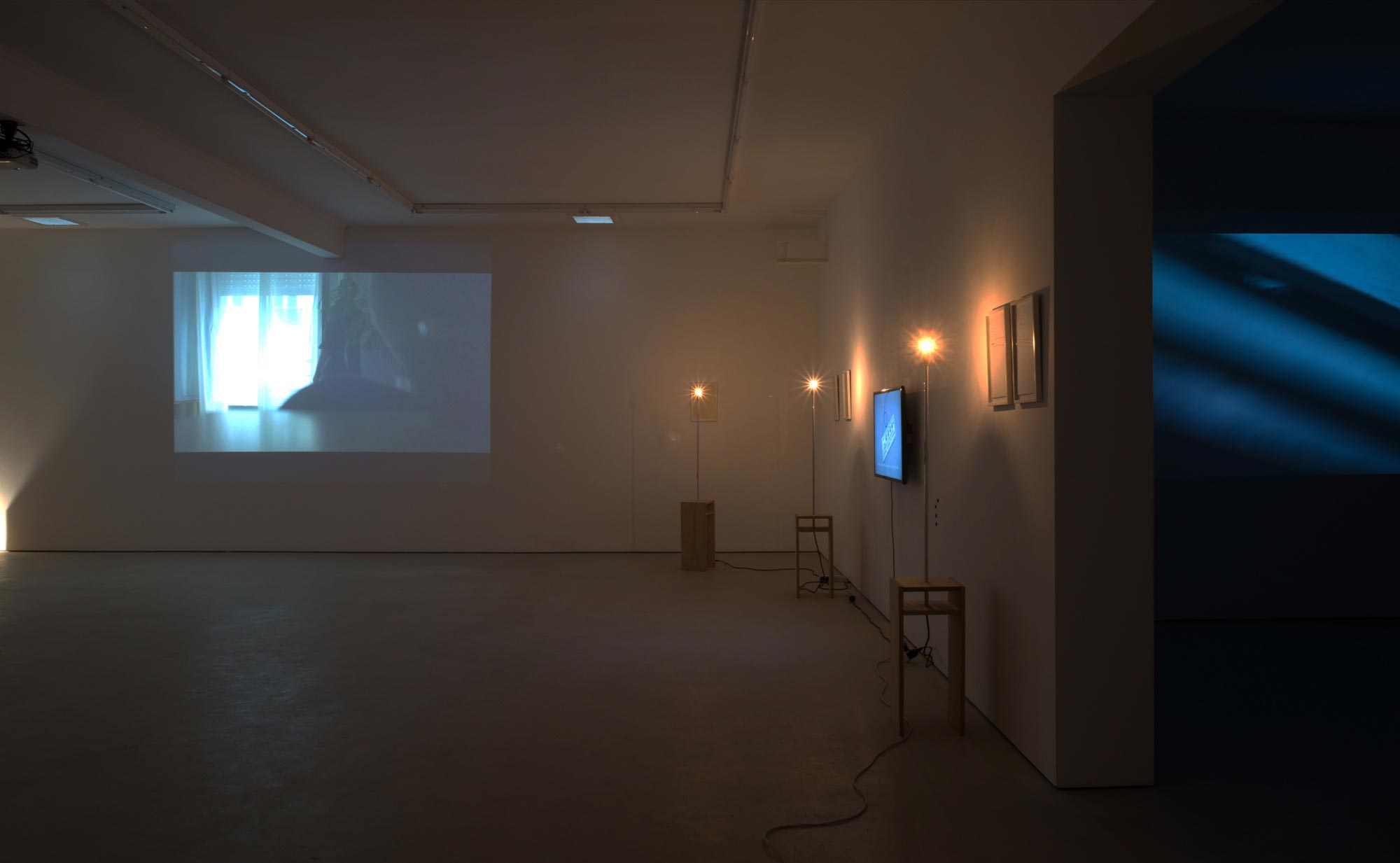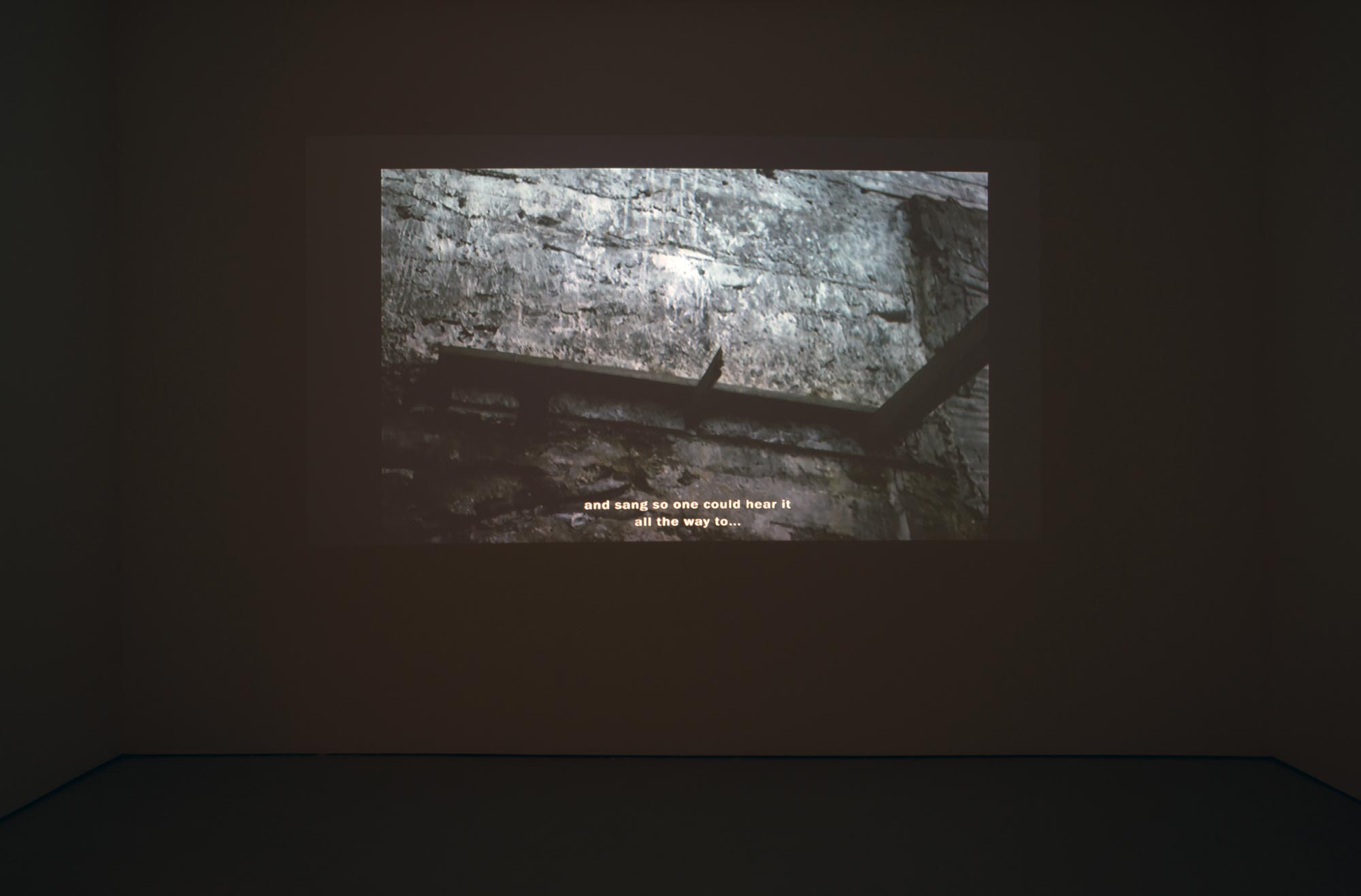 John Skoog, Tahi Moore
21 Oct – 15 Nov 2014
Auckland
"I often don't make the mental demarcation between the idea of oneself and thoughts about the surrounding landscape. As a result, the persona seems to have become embroiled within the situation at hand, and stands or falls with it."
Hopkinson Mossman is pleased to present a two-person exhibition by Tahi Moore and John Skoog.
Working in the gaps between images, words and genres, Tahi Moore's work unfolds and collapses around a textual axis present in the subtitles of his videos. The texts, written by the artist, often make reference to ideas drawn from philosophy and popular culture; in particular moments where meaning is misunderstood, misconstrued or mistranslated. The structure of Moore's films reflects his own thought processes, and, taken together, evince a prevailing and unsettling disconnect between experience and the abstract filters we use to understand it.
In this new body of work, titled Events vs their narratives, Moore makes manifest the self-conscious, self-reflexive process of generating a film. The five works presented in the main gallery space are short vignettes that twist slowly through tunnels, passages, parks, seashores, waterways, and hotel rooms. On one hand, Moore's films seem devoid of meaning; they present a diaristic fascination with (banal) surfaces, and a treatment of things as they are. On the other hand, they can be read to resemble the structure of psychoanalysis, in which deeper unconscious meanings are contained in the flow and disruptions of free associations.
The central film in the new exhibition, La Forteresse, departs from an unrealised screenplay of the same name written by French writer and filmmaker Alain Robbe-Grillet for Italian director Michelangelo Antonioni. Robbe-Grillet's realist style, where the reader must slowly piece together the story and the emotional experience through attention to odd details, is played out in Moore's films. A series of hand-written notes hung around the films guide the viewer towards the films' ultimate expression; the psyche of self. Lists of things to do, metaphors for rebuilding engines, a style guide – the notes function, like the films, as diaristic strategy to track the artist's arrangement of information.
John Skoog's most recent film Reduit (Redoubt) is set in the flat farmlands of south Sweden and presents a portrait of local farm-worker Karl-Göran Persson through the decaying residues of his architectural legacy. In the early 1940s Persson, fearing a cold-war Russian invasion into Sweden, began to turn his family home into a garrison where he and the people in the village could find refuge. Persson reinforced the building, once a traditional Swedish farmhouse, with concrete, timber and an array of discarded metal. Persson's fortress became his life work – he lived alone in the house and continued its gradual but obsessive construction until his death in 1975.
The building now stands, a massive concrete slab in the middle of a field, weathered by neglect. In Reduit (Redoubt) fragments of various stories about Persson and the fortress, collected by Skoog, are re-told as the camera circles the fortress in one continuous tracking shot. Both the film's form and content coalesce around the figure of the house. The skeleton of the building, exposed as the concrete has worn away over time, parallels the sparseness of Skoog's cinematic style (that departs from a rich legacy of Scandavian noir). In Redoubt (Reduit) the bleak structure becomes a material parable; for both the passing of time, and, haunted by an unnamed and unknown threat, for a psyche driven by fear and discord.
John Skoog was born in Kvidinge in 1985, and now lives and works between Frankfurt and Copenhagen. Skoog graduated from the Staedelschule, Frankfurt in 2012. Recent solo exhibitions include; Redoubt, Towner Contemporary Art Museum, Eastbourne (2014); Federsee, Johan Berggren Gallery, Malmö; Sent på Jorden and Förår, Pilar Corrias, London (2013). Selected group exhibitions and festivals include: Rundblick Verein Kirschenpflücker e.V., Cologne (2014); Real DMZ Project 2014, Cheorwon-gun, Gangwon-do & Artsonje Center, Seoul (2014); A Time for Dreams: 4th Moscow International Biennale for Young Art, National Centre for Contemporary Arts (NCCA), Moscow (2014); Ars Viva Preis: Truth/Reality – Björn Braun, John Skoog and Adrian Williams, MMK Museum fur Moderne Kunst Frankfurt am Main (2014); GAM – Galleria civica d'arte moderna e contemporanea, Turin (2014). In 2015, Skoog will make solo shows at Museum fur Moderne Kunst, MMK, Frankfurt am Main and Museum Moderner Kunst Stiftung Ludwig Wien (MUMOK), Vienna.
Tahi Moore lives and works in Auckland. Recent solo exhibitions include: Psyche Rebuild, Gertrude Contemporary, Melbourne (2014); Non, Pas La Fortresse!, La Salle de bains, Lyons France (2014); Autonoir, Artspace Auckland (2013); Abstract Sequels, Returns, Hopkinson Mossman, Auckland (2012); Nonsuch Park, Hopkinson Cundy, Auckland (2011); War against the self, Gambia Castle, Auckland (2010). Moore's films and performances have been included in 5th Auckland Triennial (2013); Mexico City Blues, Shanaynay, Paris and New York Gallery, New York (2012); Caraway Downs, Artspace, Auckland (2011); Moment Making, Artspace, Auckland (2007).