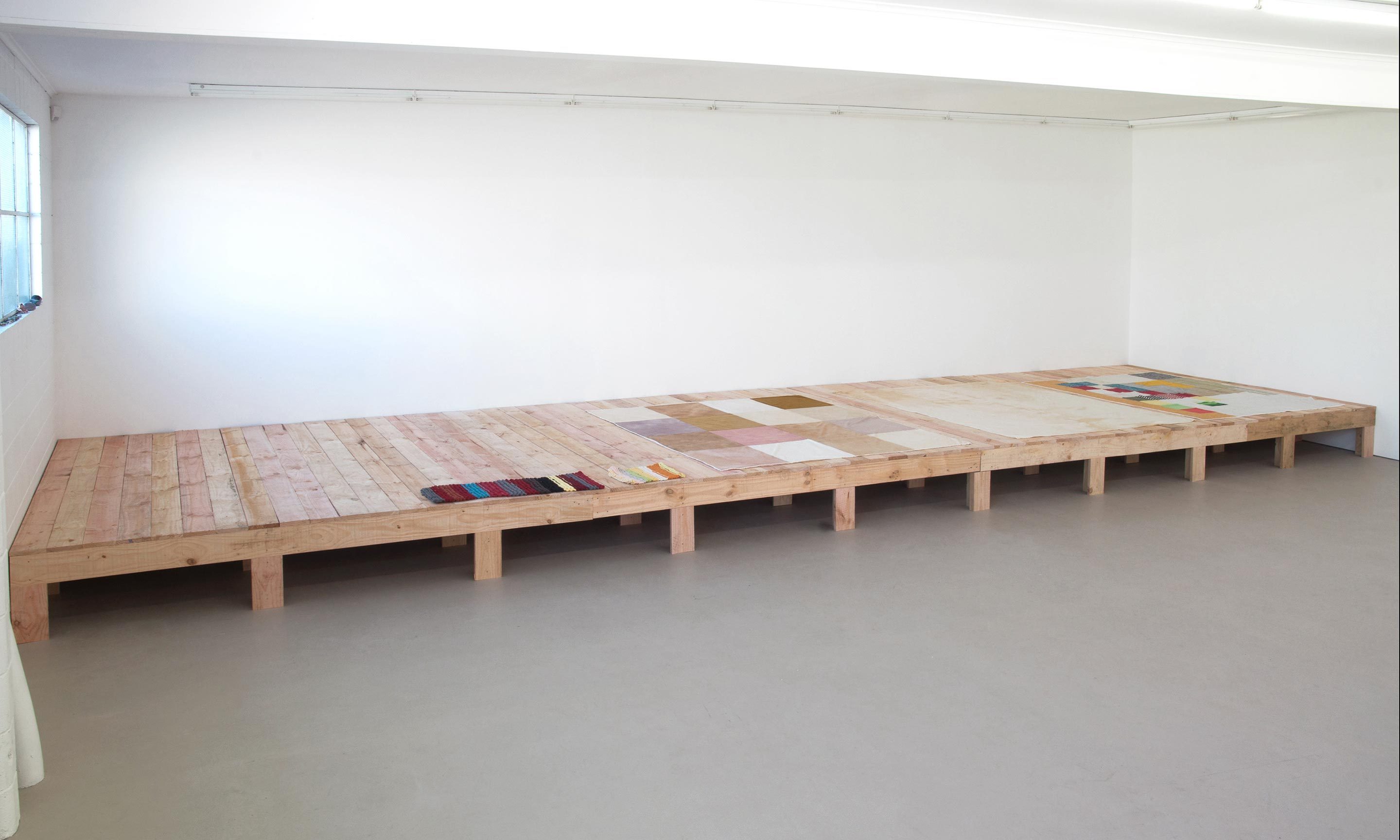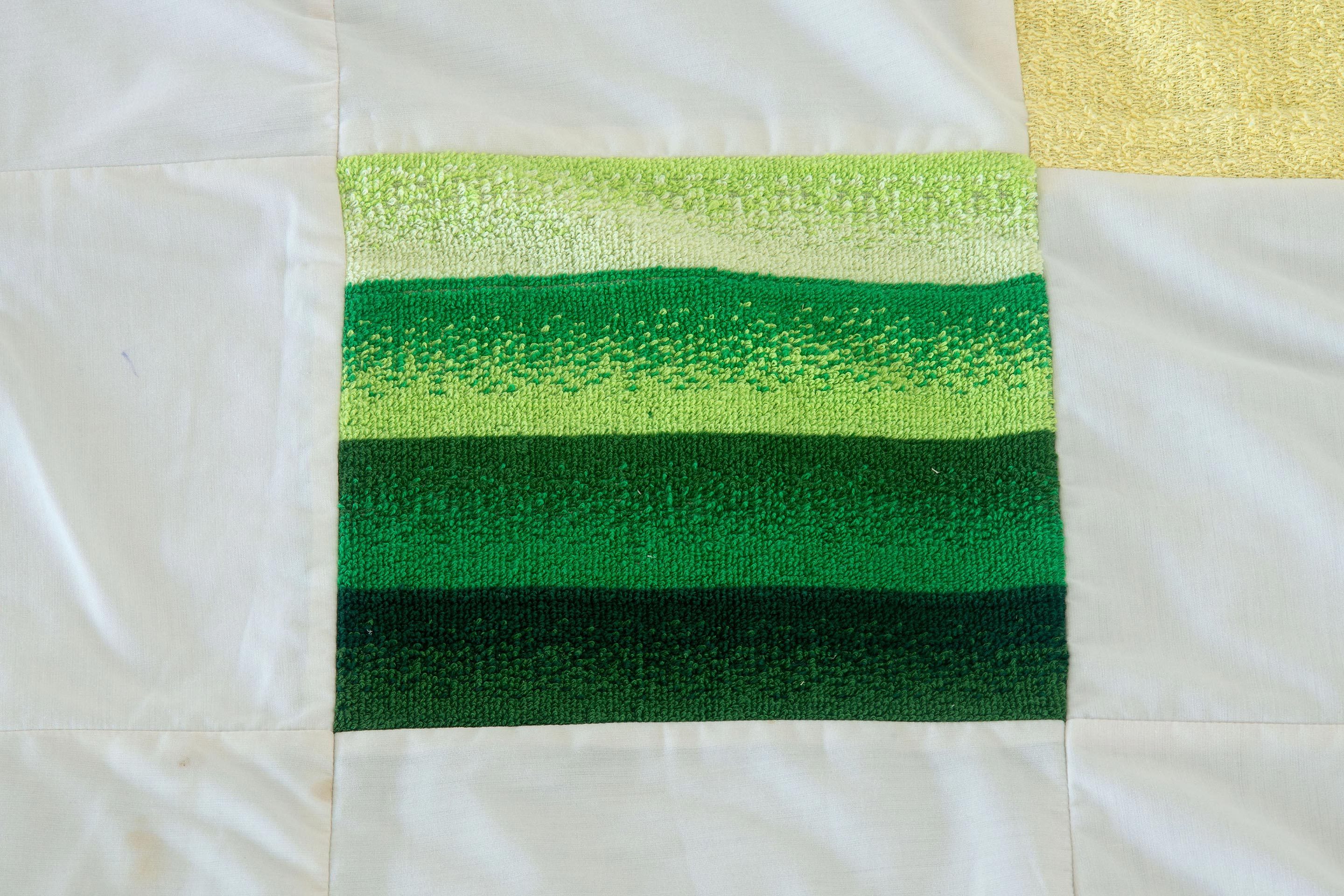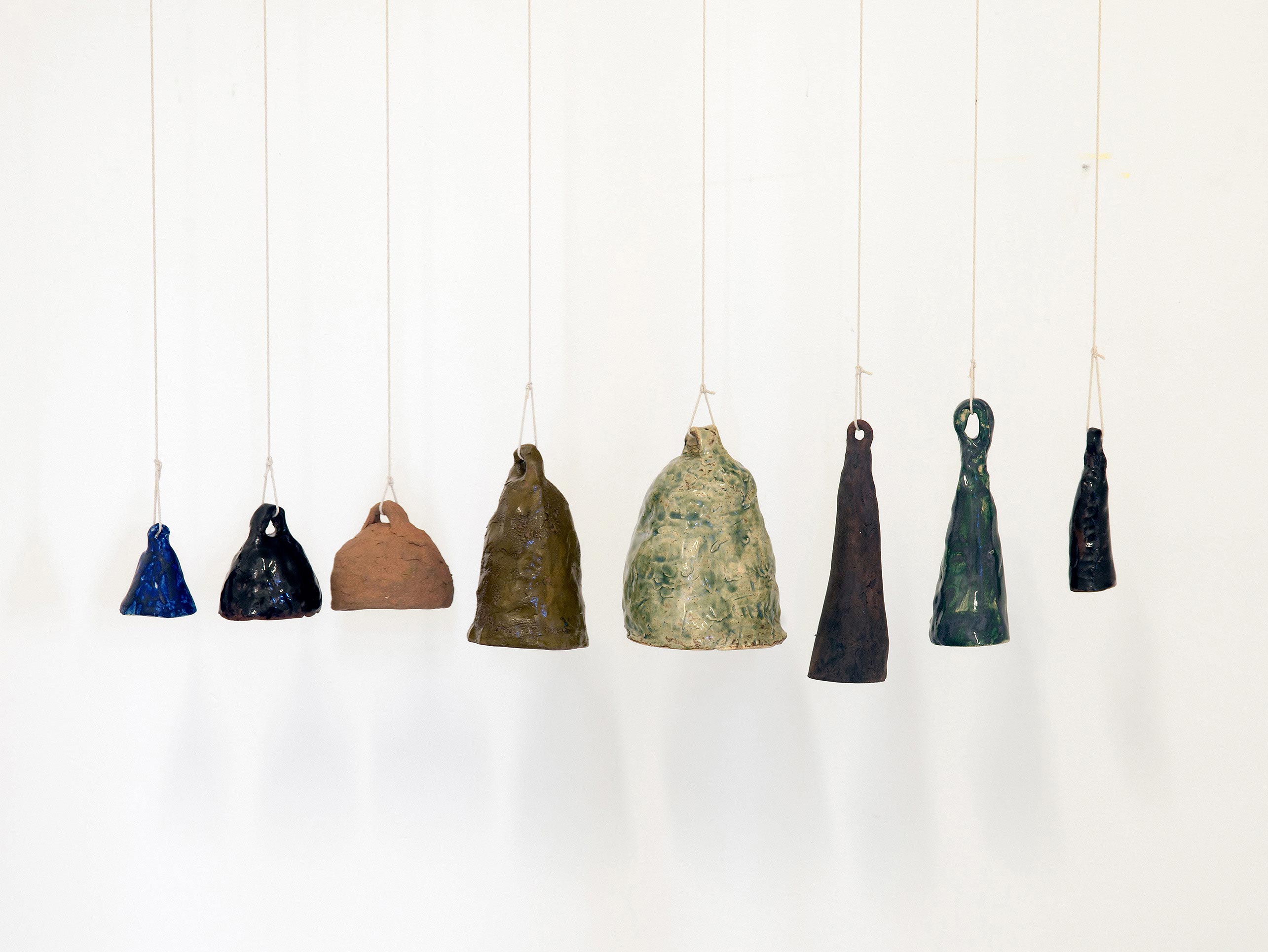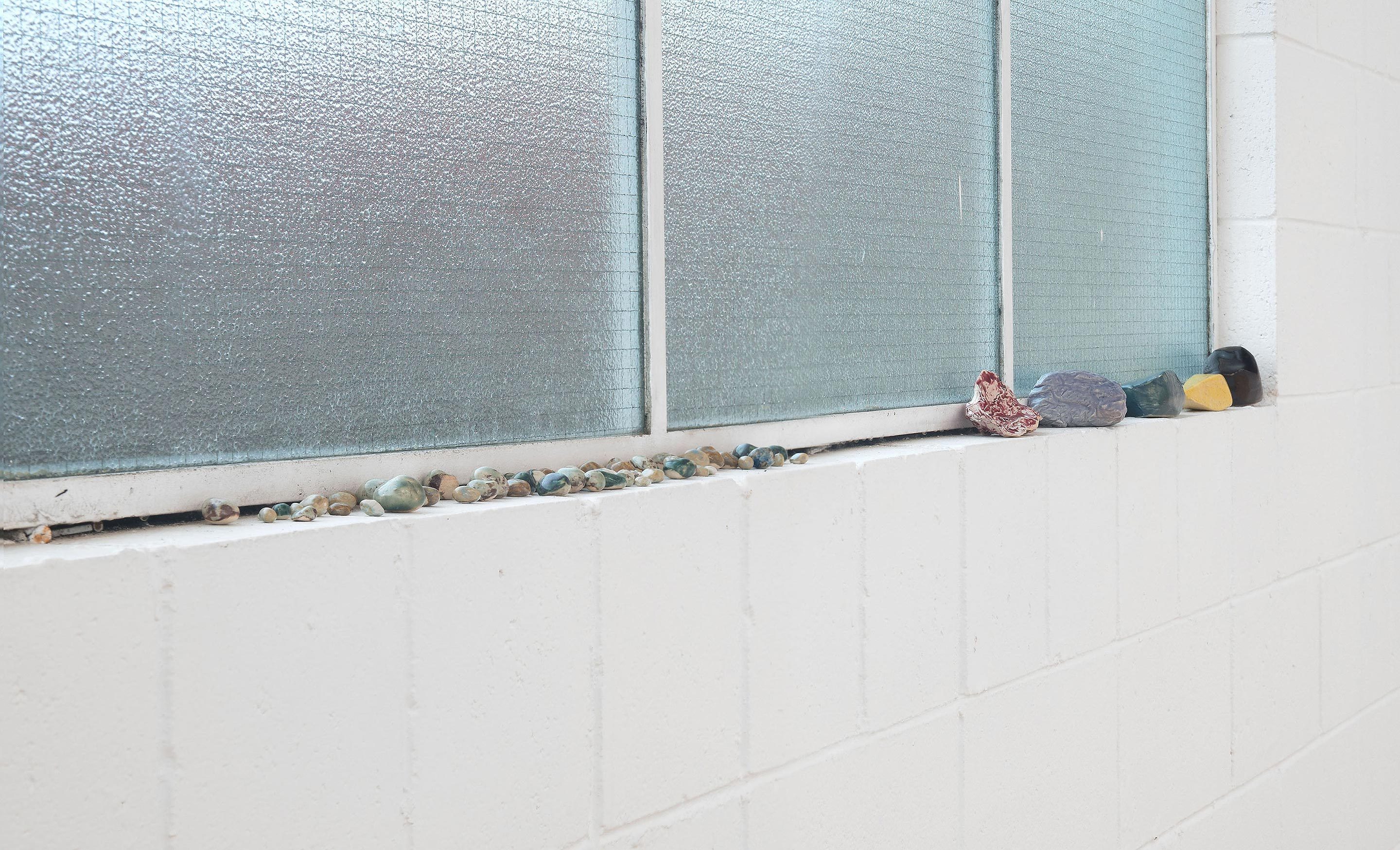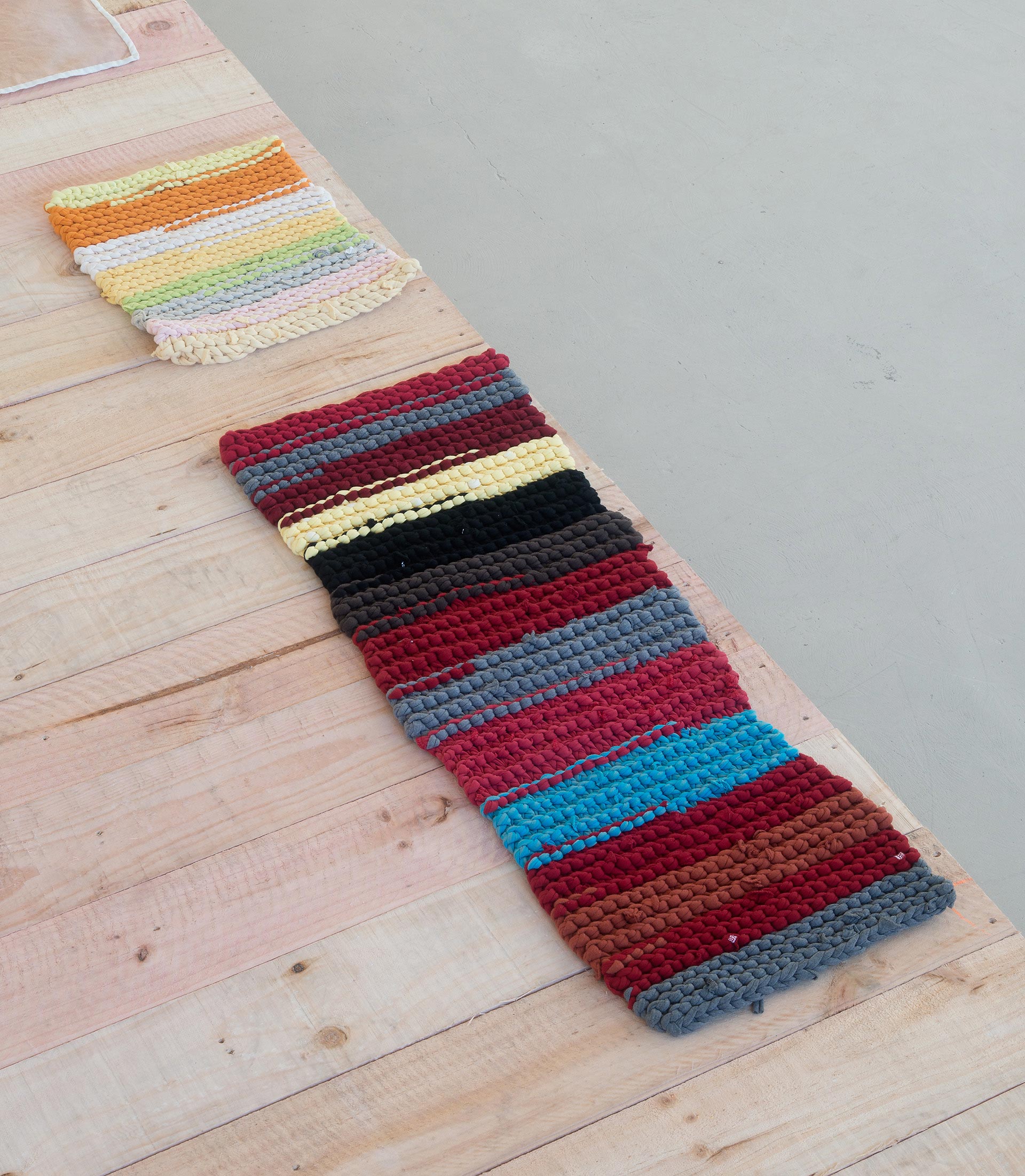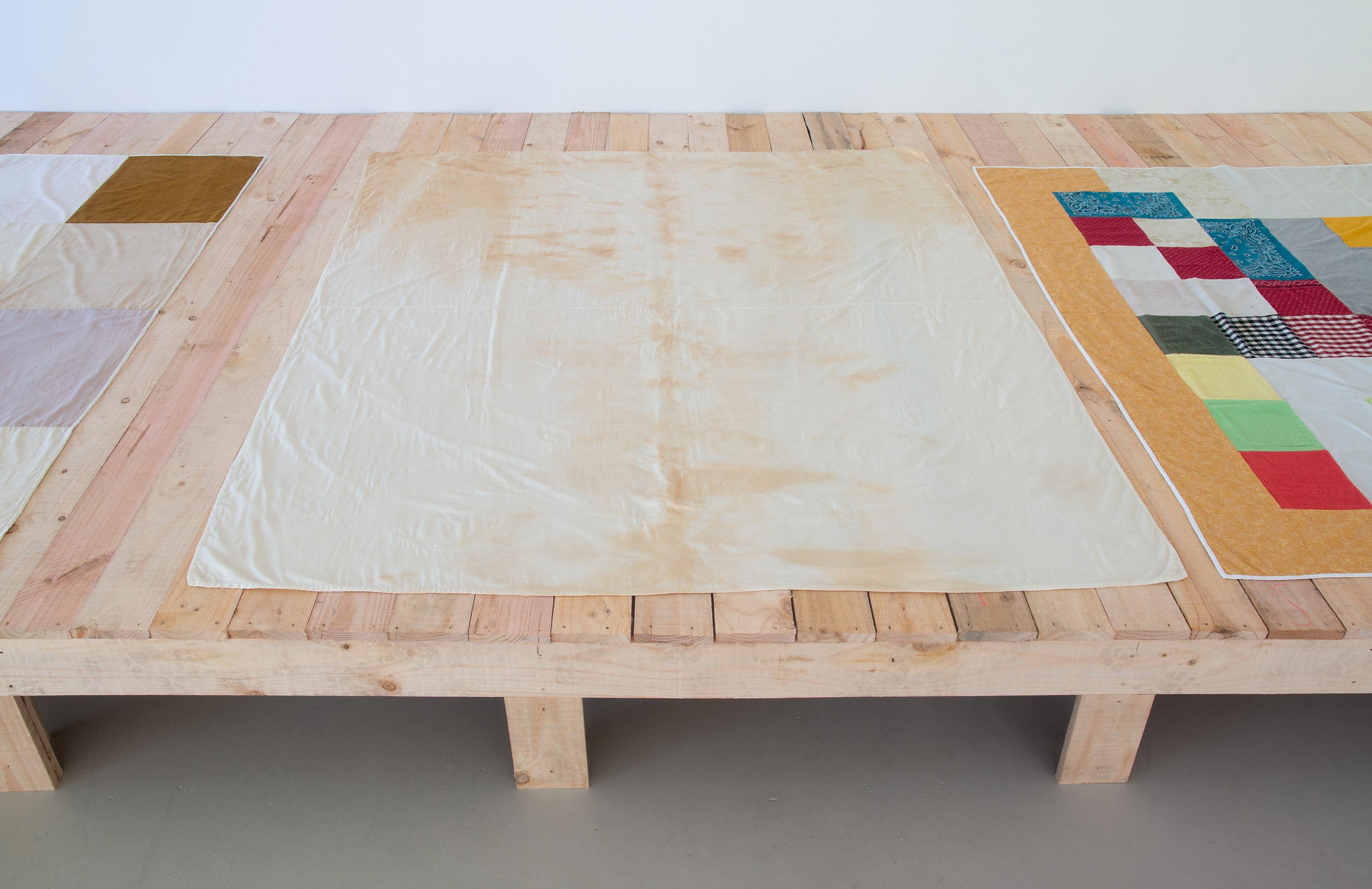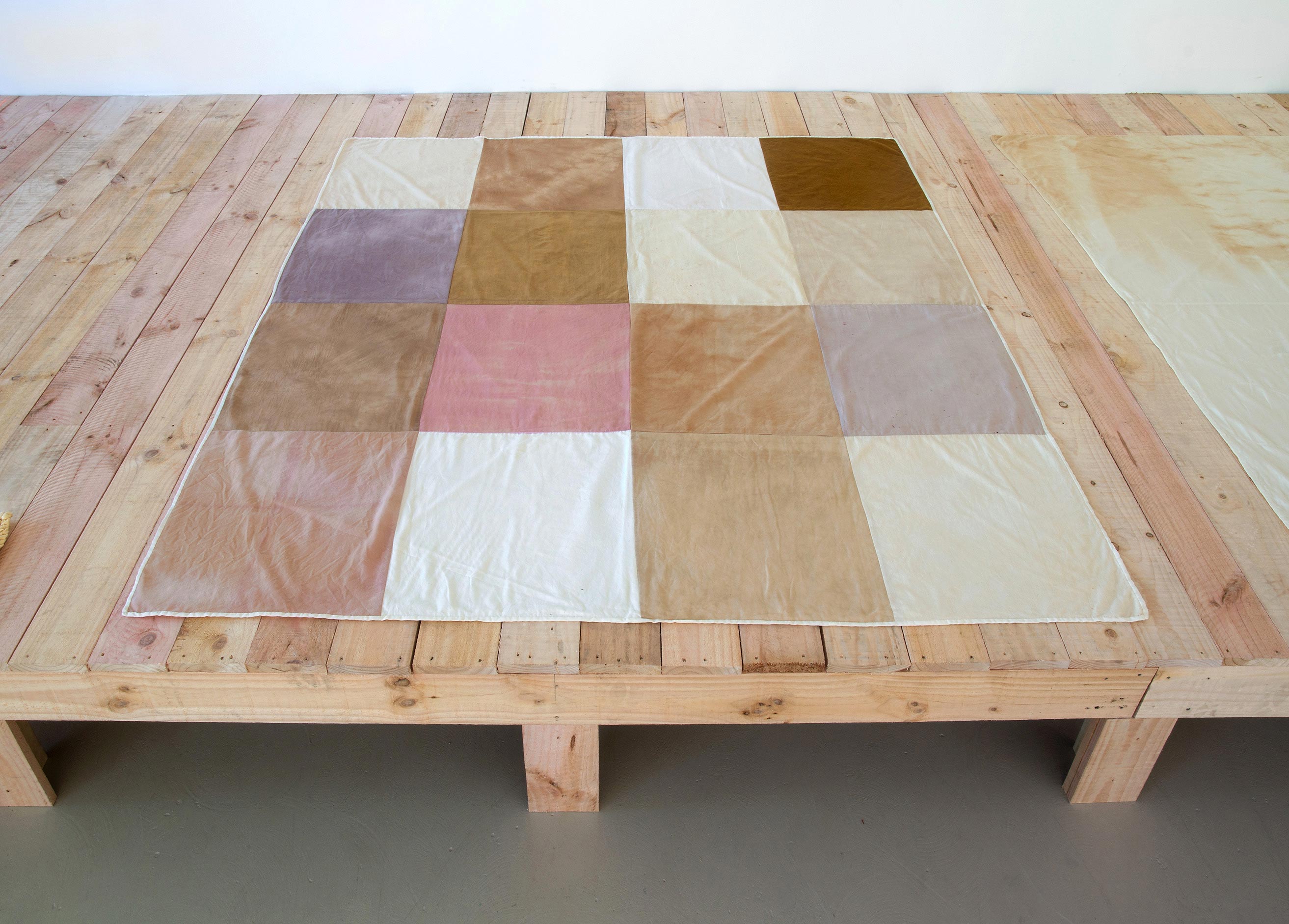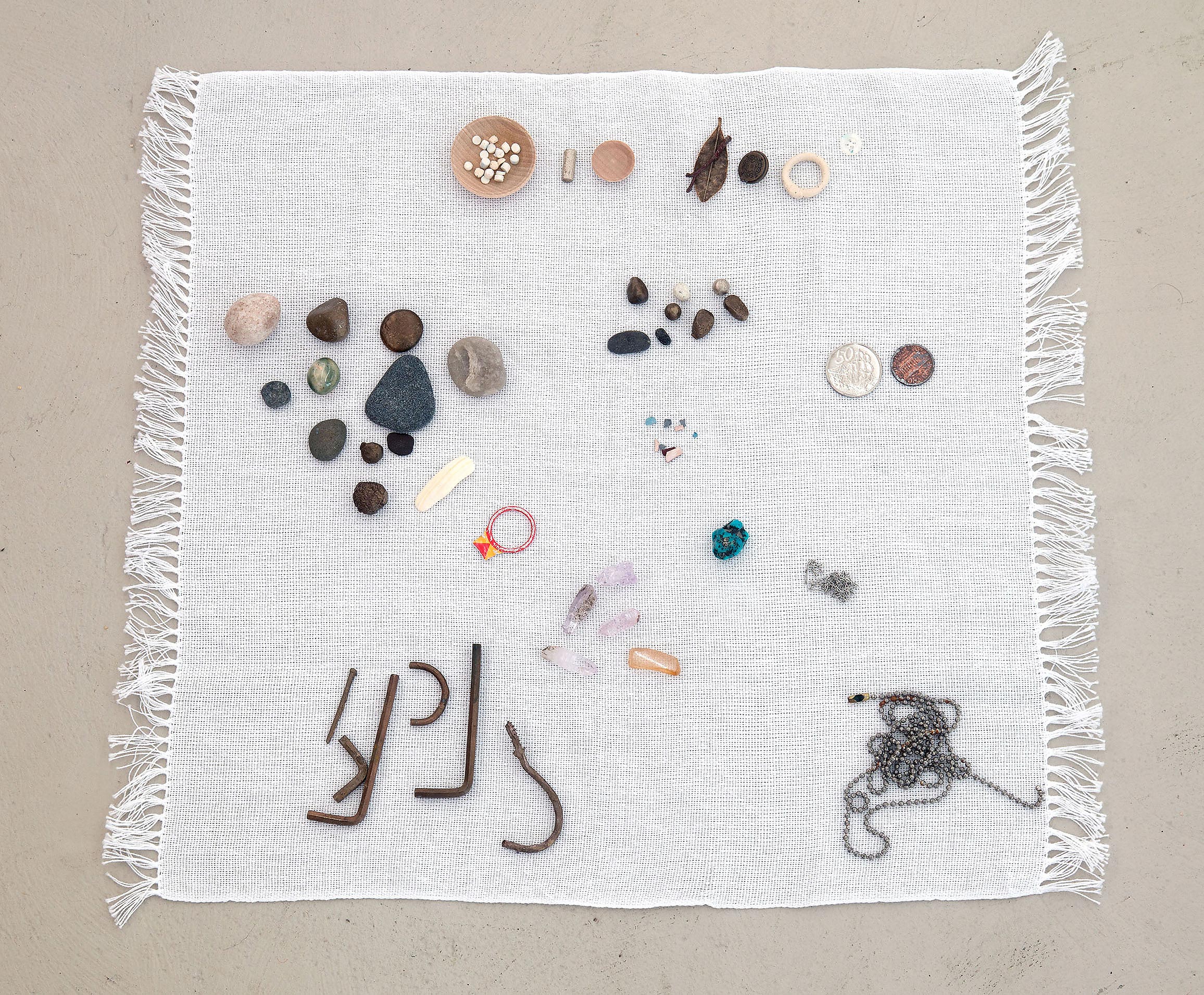 Kate Newby
What a day.
22 May – 29 Jun 2013
Auckland
Hopkinson Cundy is pleased to present What a day., a solo exhibition of new work by Kate Newby.
Newby's installations subtly divert existing materials and spaces from their prescribed function to construct rich traversable ambiances that serve to both bring the outside in, and lead the viewer from the inside out. Newby's works are directed toward spheres of possibility. Nature's open system, everyday rhythms, personal impressions and emotions might be disclosed in a simple gesture of throwing a stone, in a passing thought jotted down on a scrap of paper, or in incidental marks and residues of ordinary practices.
For What a day. Newby has constructed a large wooden platform that occupies a third of the main gallery space. Built from found timber at the height of a low table, it acts like a large deck or crude stage. The wooden structure invites physical engagement – it urges the viewer to explore, to climb, sit, rest – while drastically altering the proportions of the space to provide another perspective on the gallery architecture.
The environment created inside the gallery for What a day. feels somehow lived-in. Various objects, including hand-made quilts, collections of small ceramics and mats made of old t-shirts, are arranged loosely in the space. Part flag, part makeshift curtain, Newby's quilts bare traces of the environment in which they were made. Not only do they borrow an old craft tradition from Newfoundland (where the artist was based when she made the work) but they are also stained with residues of daily life on Fogo Island. Some pieces of fabric were simply washed in the Atlantic Ocean; others were dyed with pigment from a berry that grows on the island or onion skins from the artist's kitchen.
Much of Newby's intimately scaled work in What a day. references the unique specifics of her social environment (titles refer to what music the artist was listening to, conversations had that day etc), as well as weather conditions and geological formations on Fogo. In Newby's work, intensely personal and ephemeral experience is transferred into seemingly organic or ancient forms; the sticks in particular look like rudimentary instruments, or archaic utensils excavated from an archeological dig.
What a day. encourages time spent in the gallery, while simultaneously inviting the viewer into its transitional spaces. The notion of the gallery as a conductor or stage for action made explicit in the platform is more subtly extended in the works that hang in the office and stairwell; a wind chime of ceramic sticks and another of ceramic bells. Alive with the potential for movement and noise, Newby's chimes and bells channel some of the vitality of life outdoors into the gallery's penumbral zones.
Kate Newby (1979 Auckland, New Zealand) graduated from Elam School of Fine Arts MFA program in 2007. Recent solo exhibitions include: I'm just like a pile of leaves, Auckland Art Gallery, Auckland; I'll follow you down the road, Hopkinson Cundy, Auckland; and Crawl out your window, GAK Gesellschaft für Aktuelle Kunst, Bremen. Selected group exhibitions include: Melanchotopia, Witte de With, Rotterdam; Bas Jan Ader: Suspended between Laughter and Tears, Museo de Arte Zapopan (MAZ), Guadalajara; The Future is Unwritten, The Adam Art Gallery, Wellington; and Show me, don't tell me, Witte de With, Brussels Biennial 1, Brussels.
In 2012 Newby undertook a residency at ISCP, New York during which time she completed two temporary public commissions: All Parts. All the time., Olive St Garden and Cooper Park, Brooklyn, and How funny you are today New York, Fort Greene Park, Brooklyn. From October 2012 to April 2013 Newby was artist in residence at Fogo Island Arts Corporation, Newfoundland, and she will make the inaugural exhibition at the new Fogo Island Gallery later this year.
In 2012 Newby was awarded the Walters Prize for her exhibition Crawl out your window, GAK Gesellschaft für Aktuelle Kunst, Bremen.