Meg Porteous Tears in rain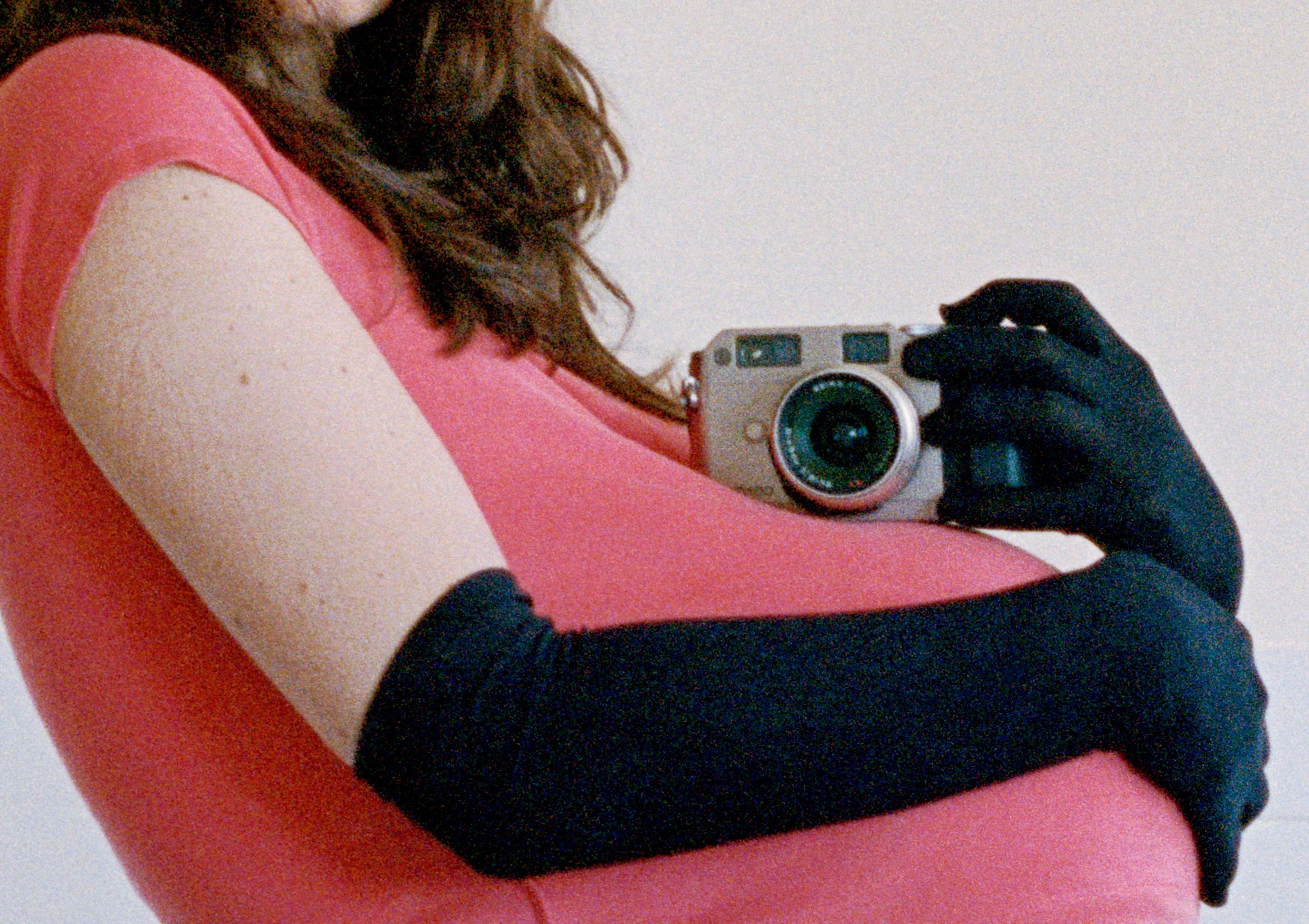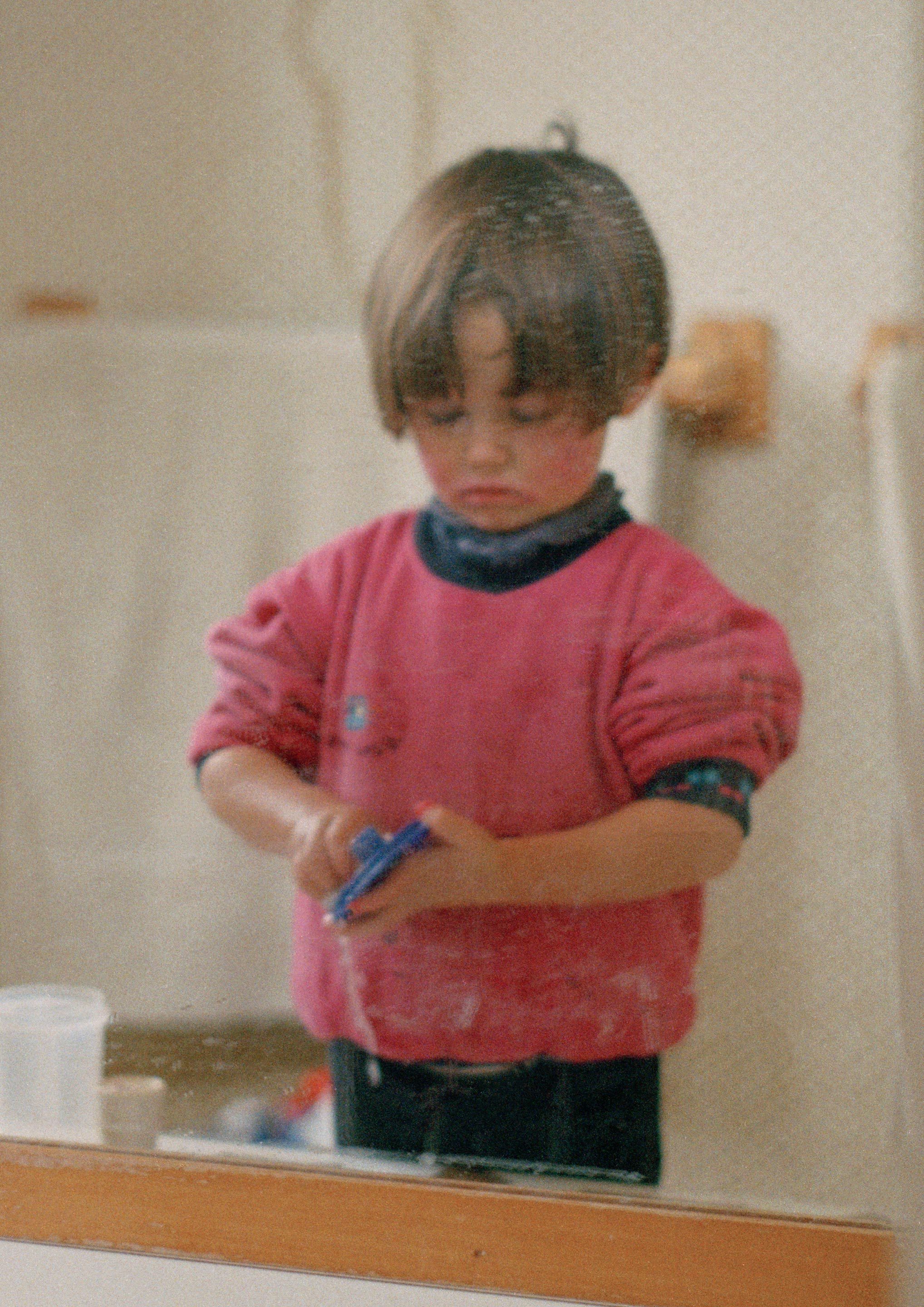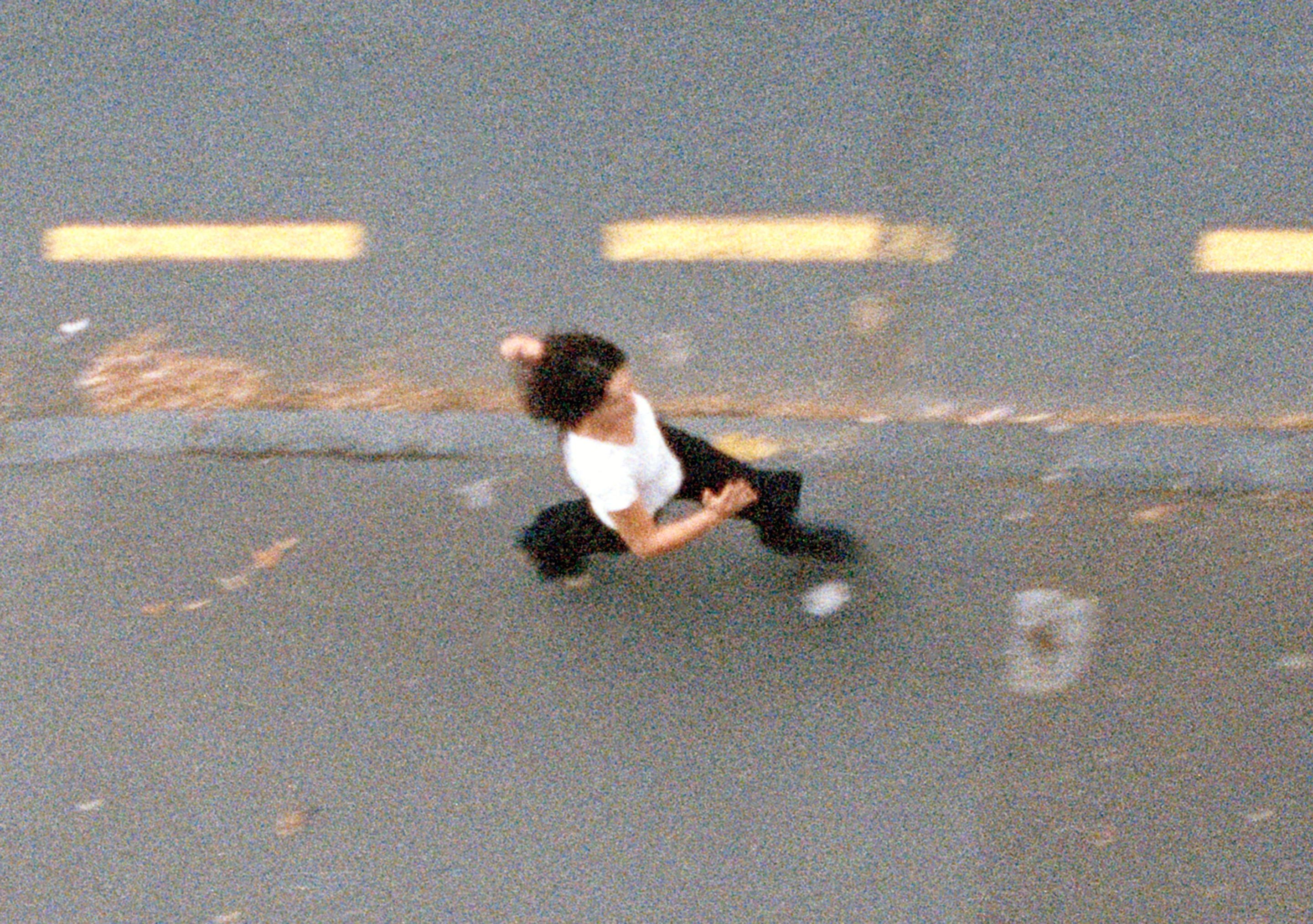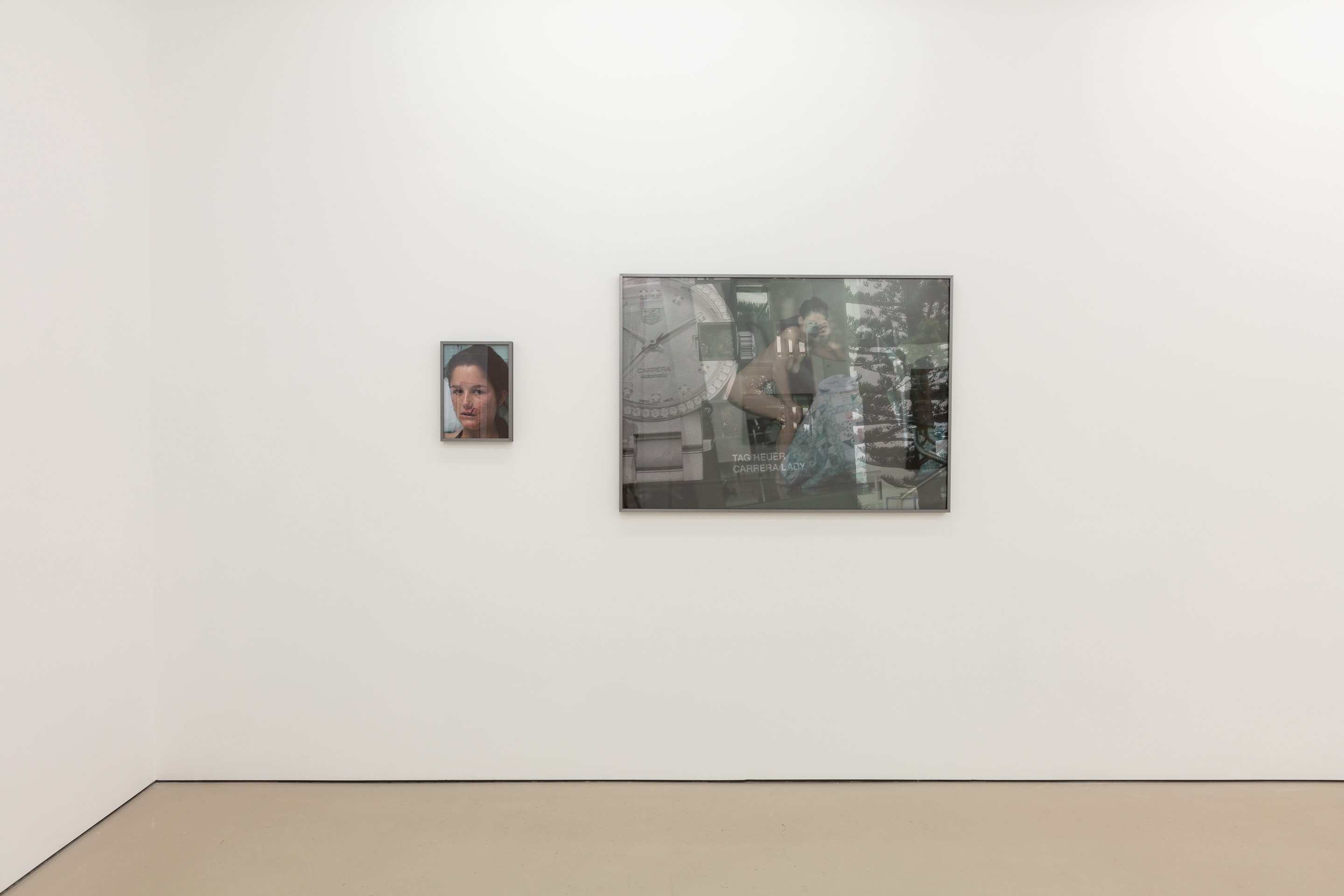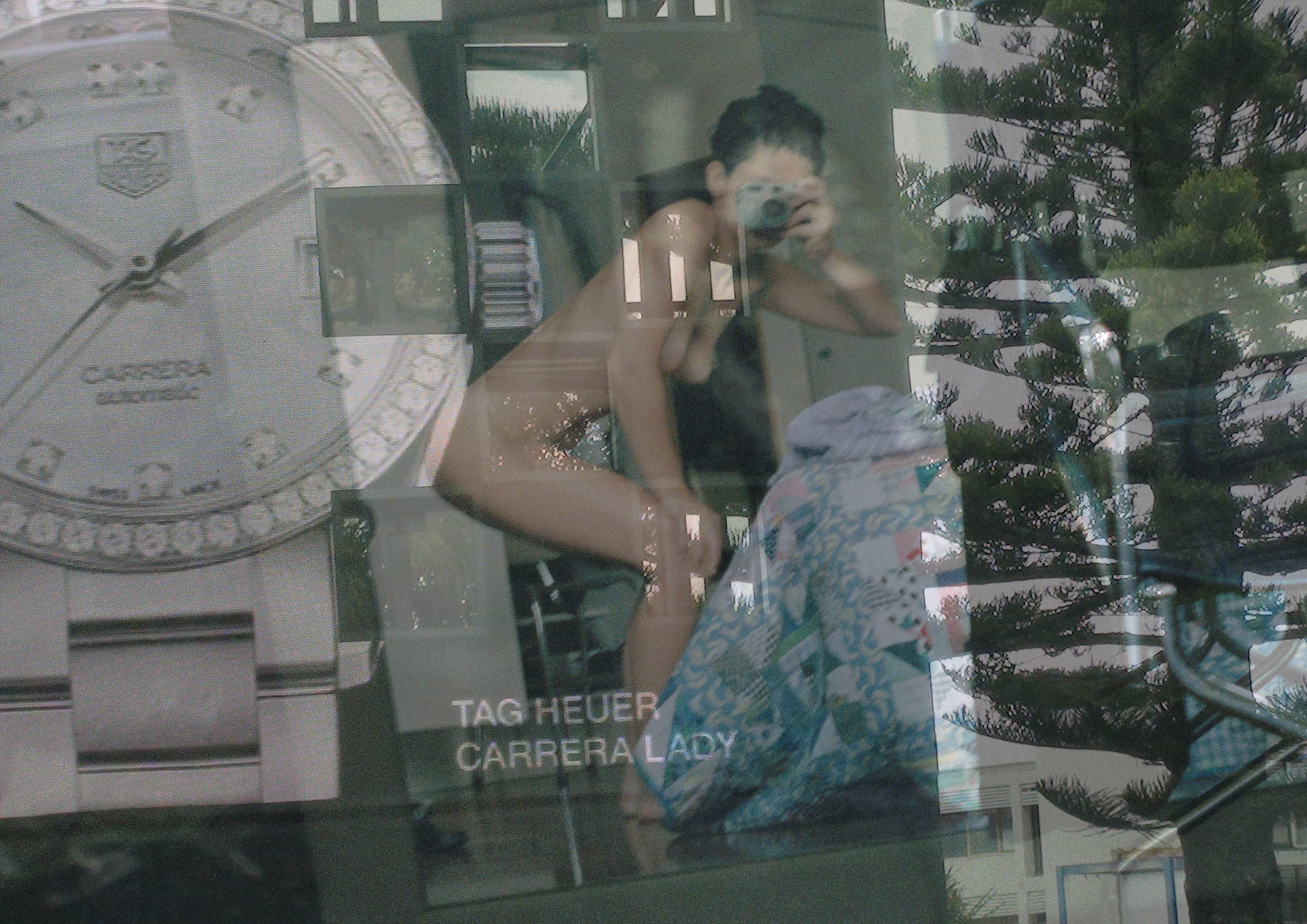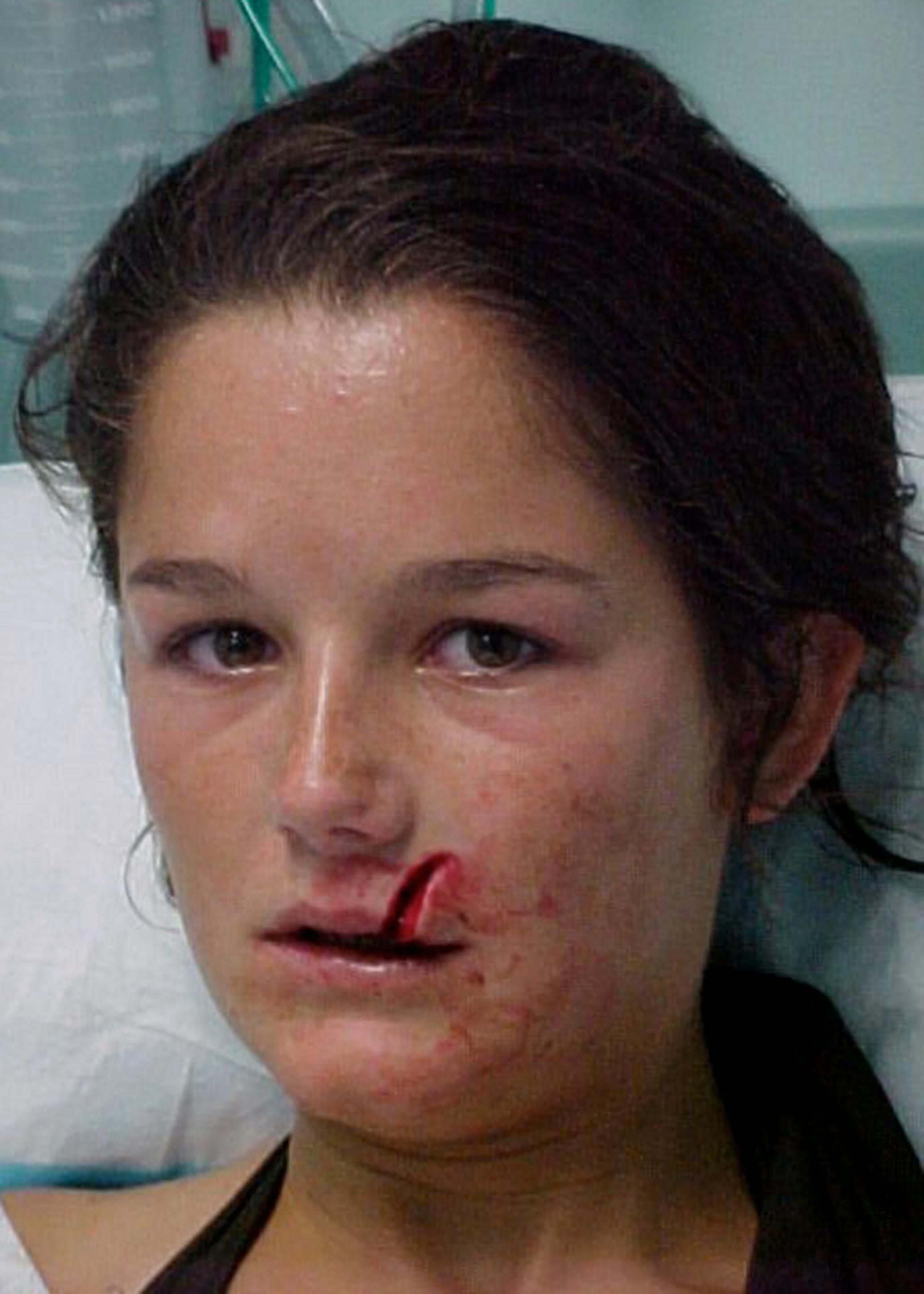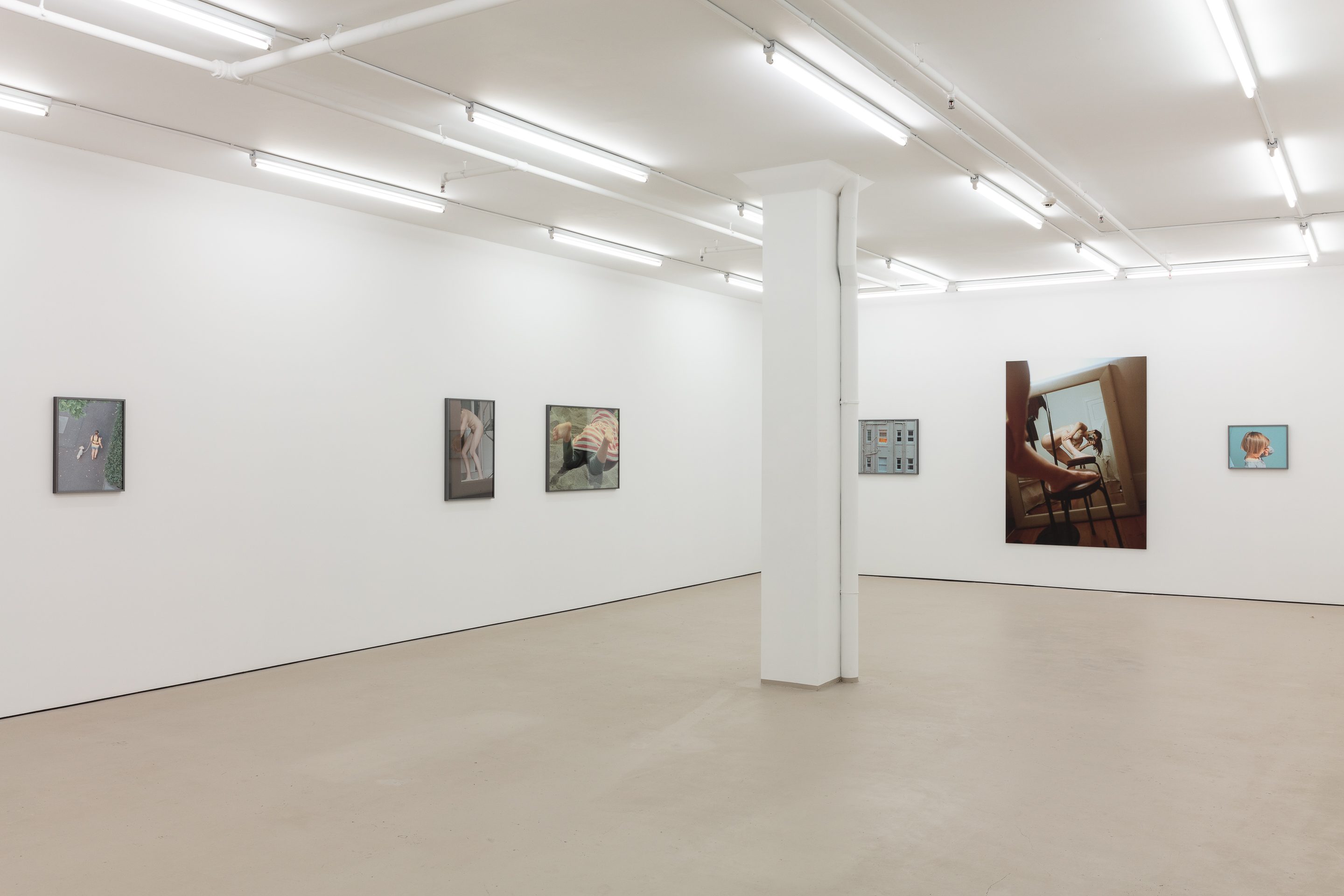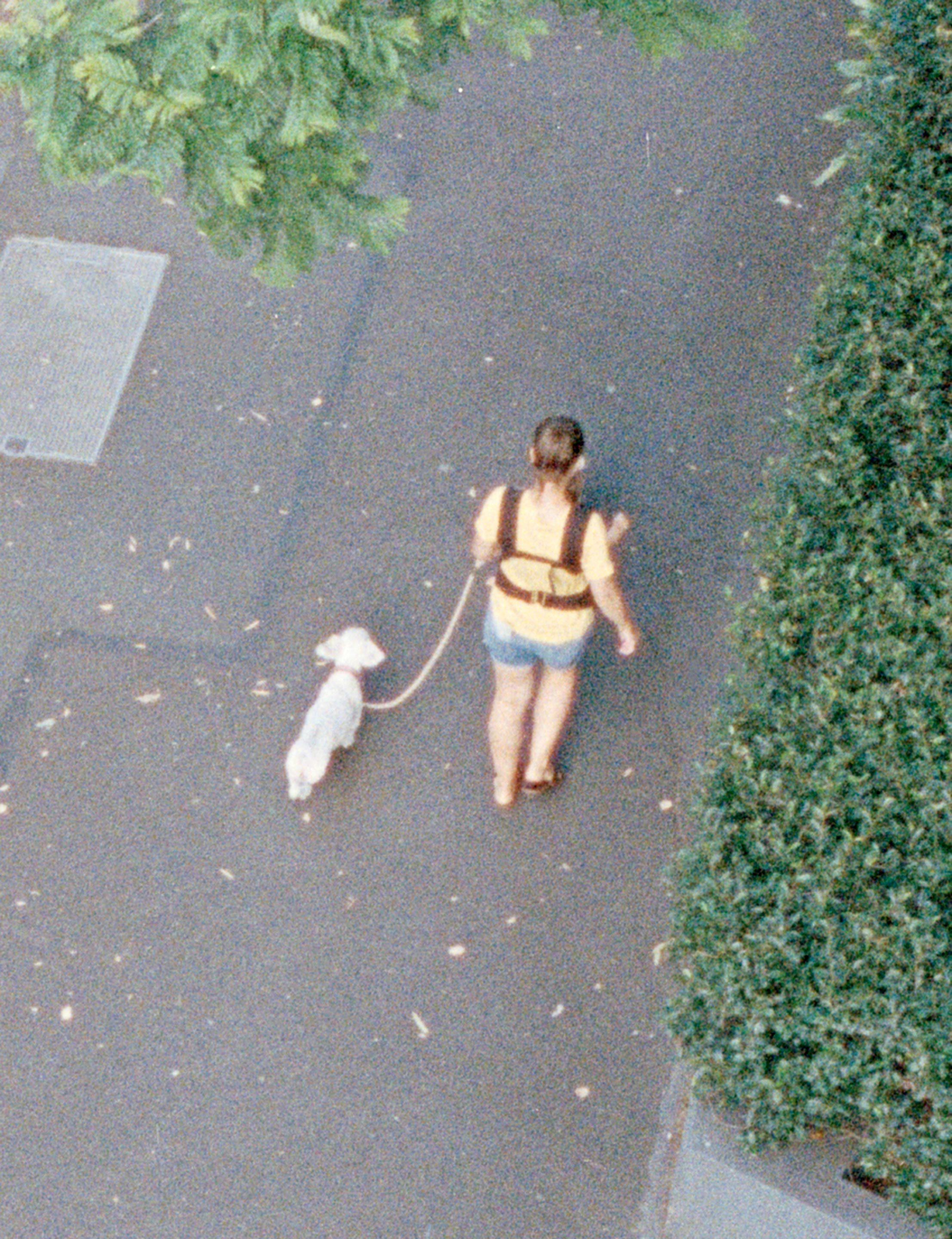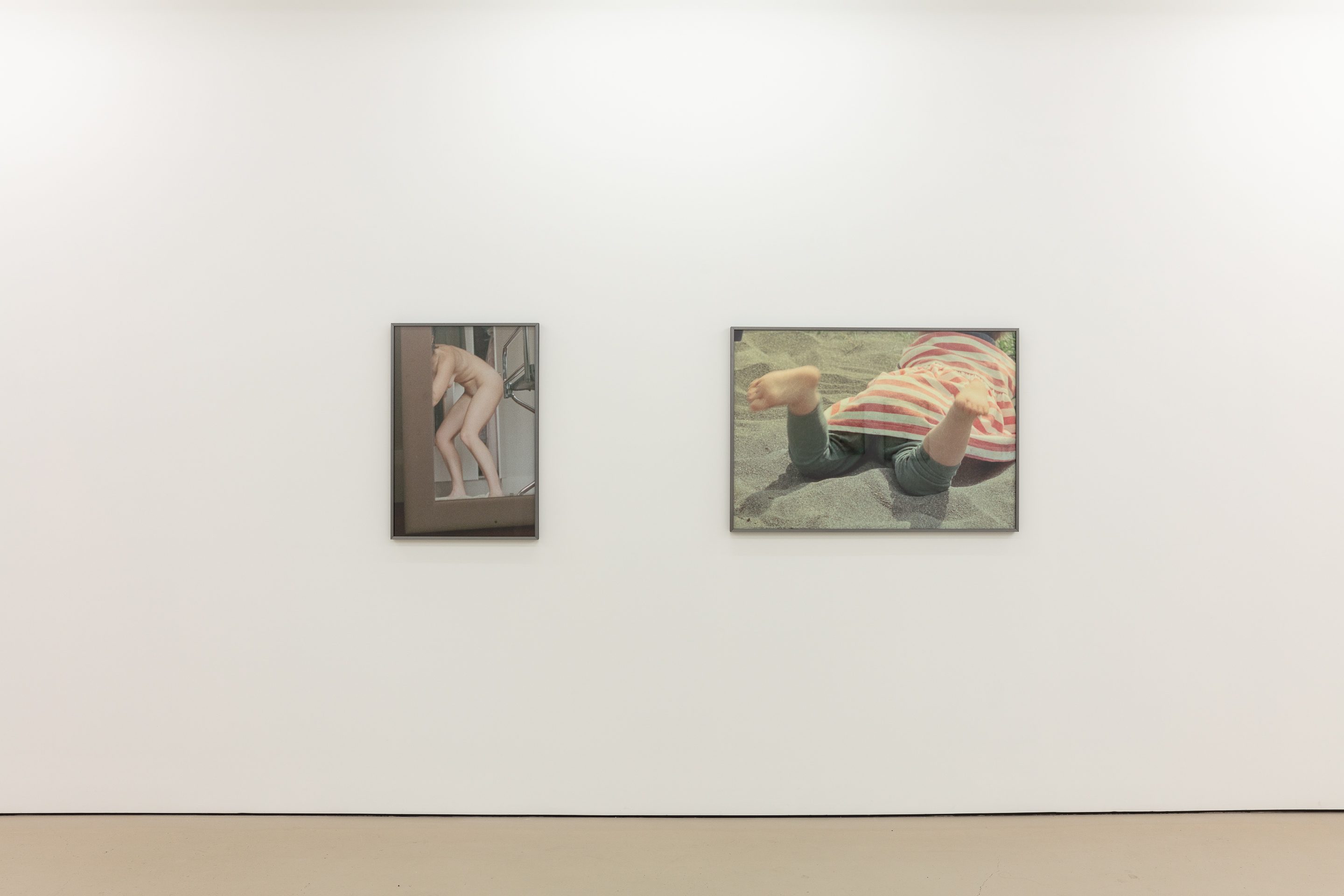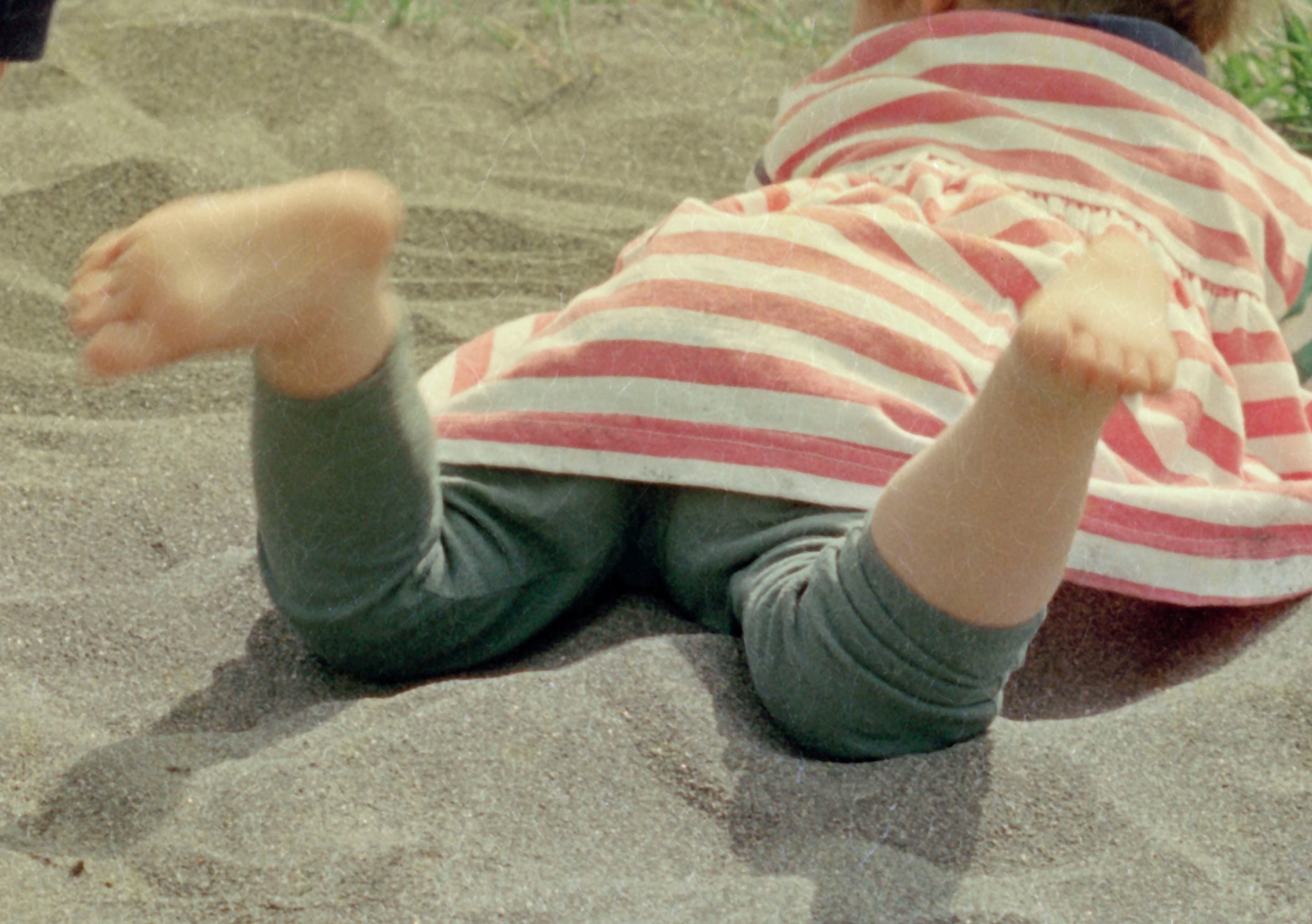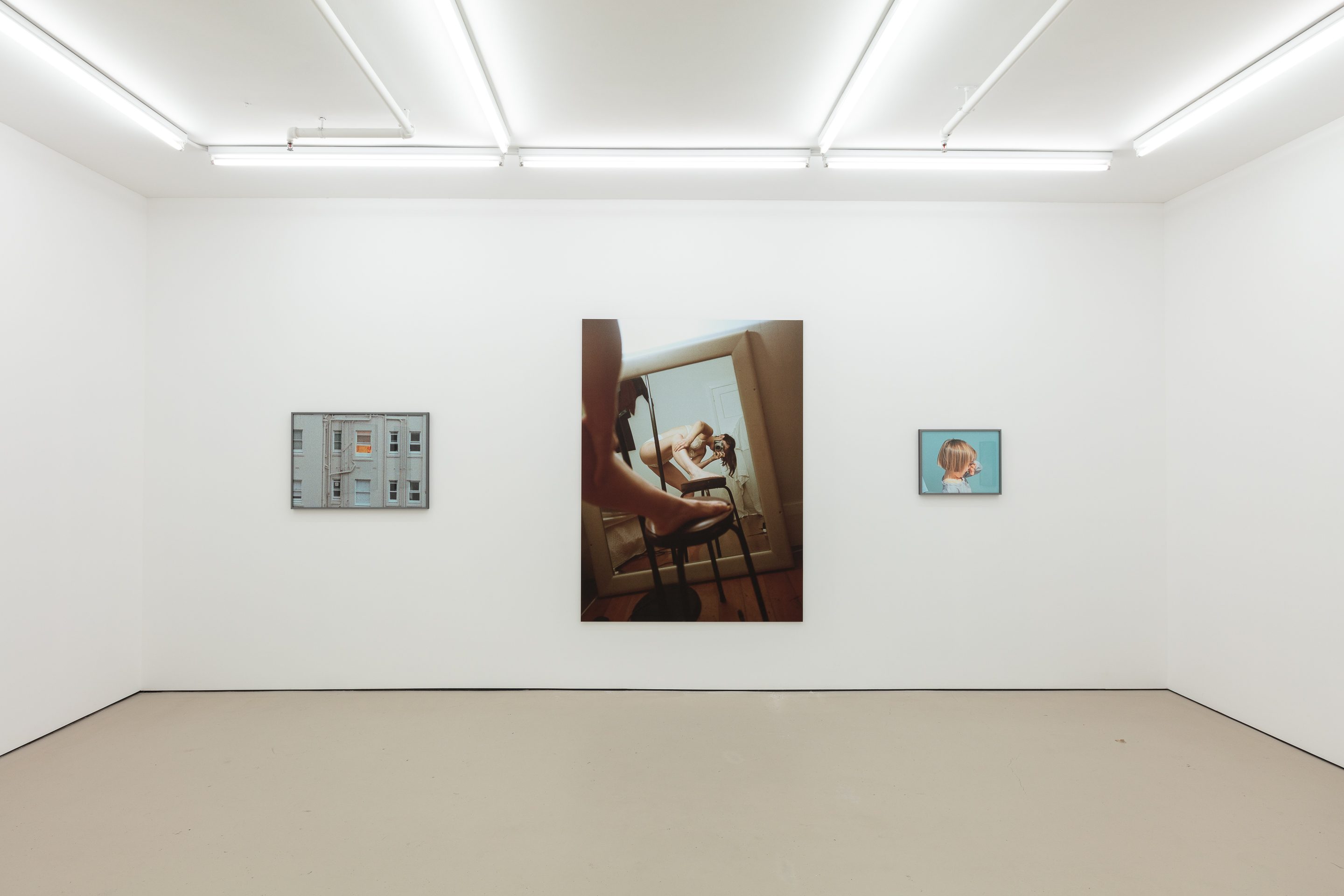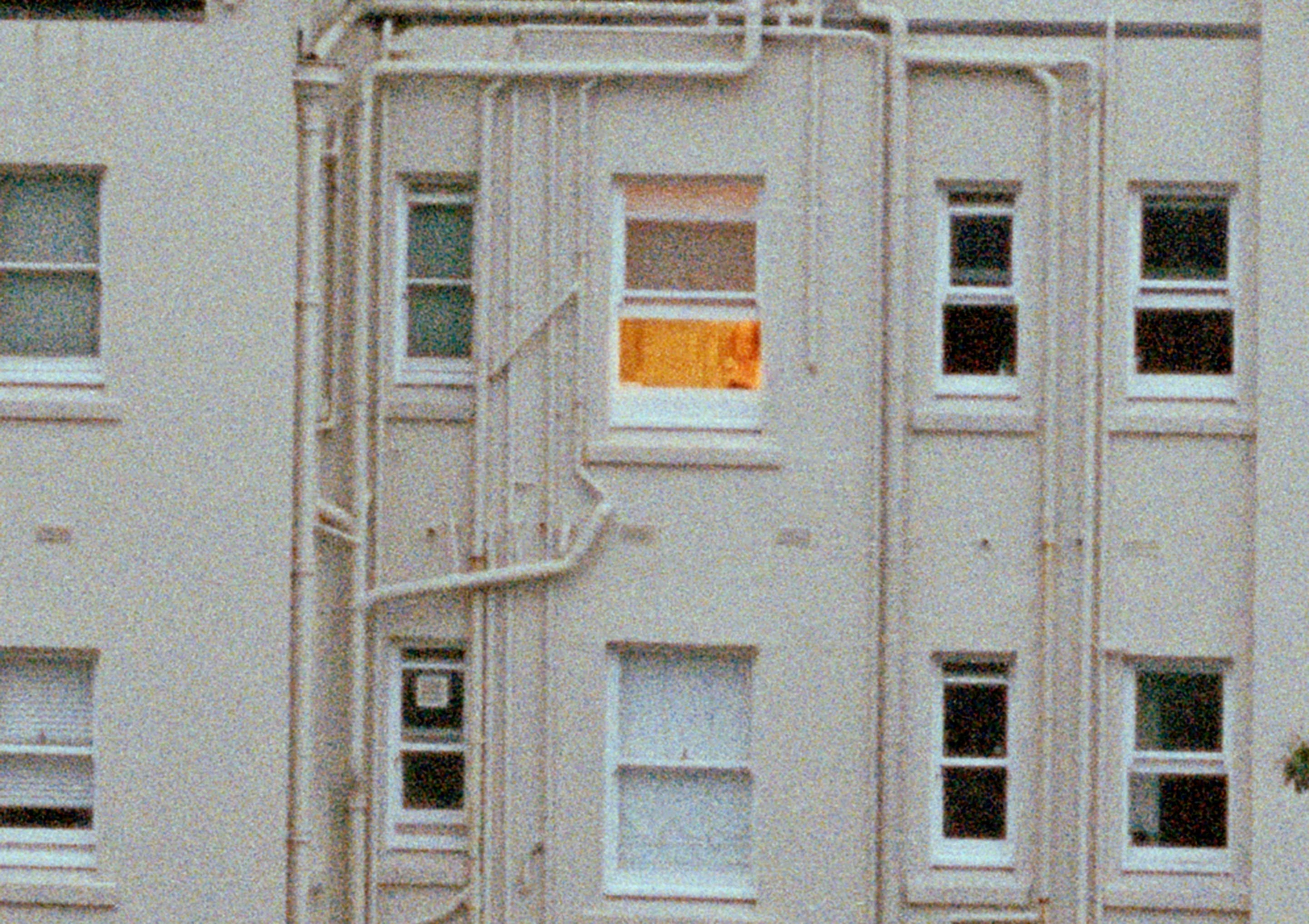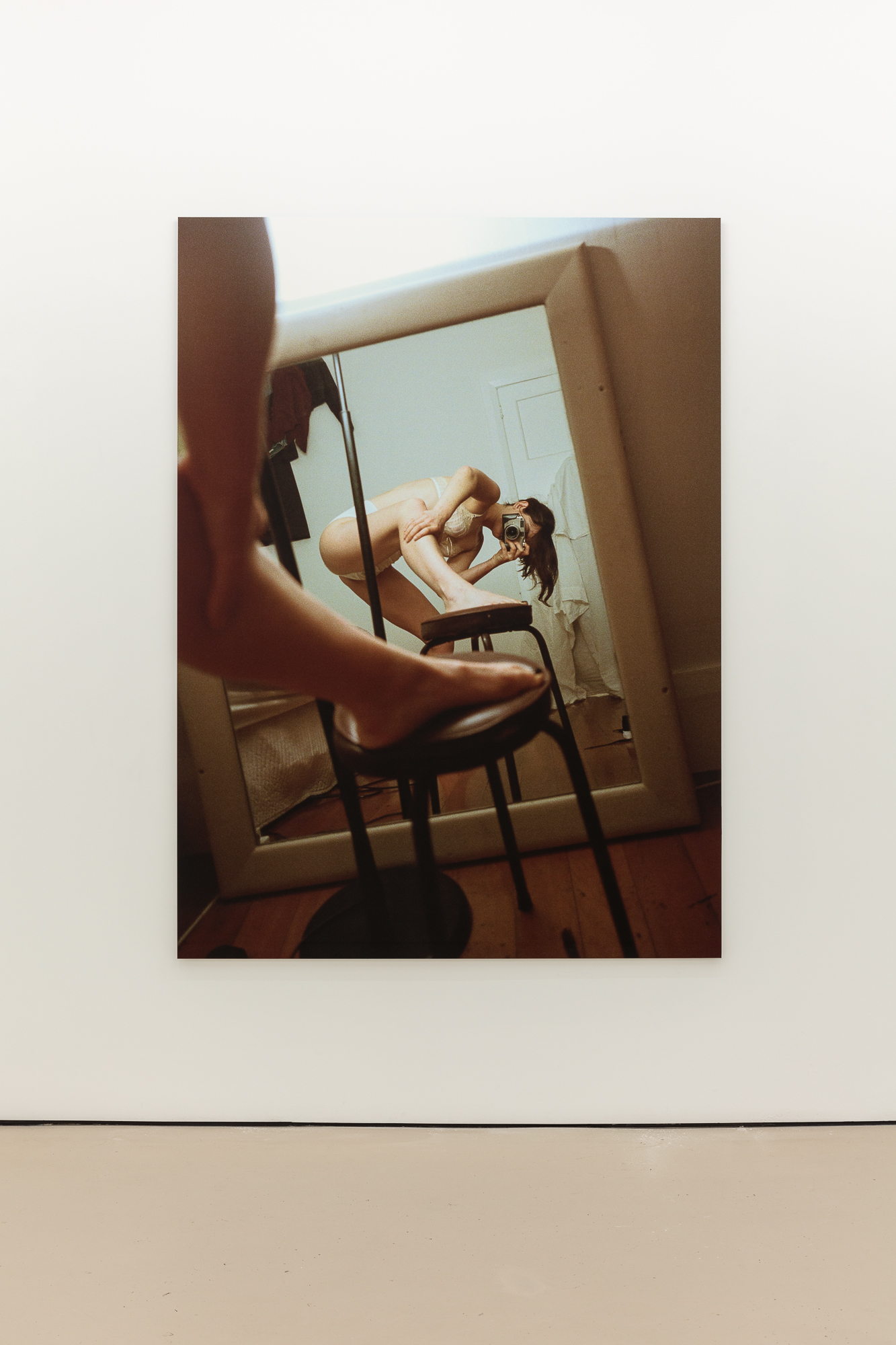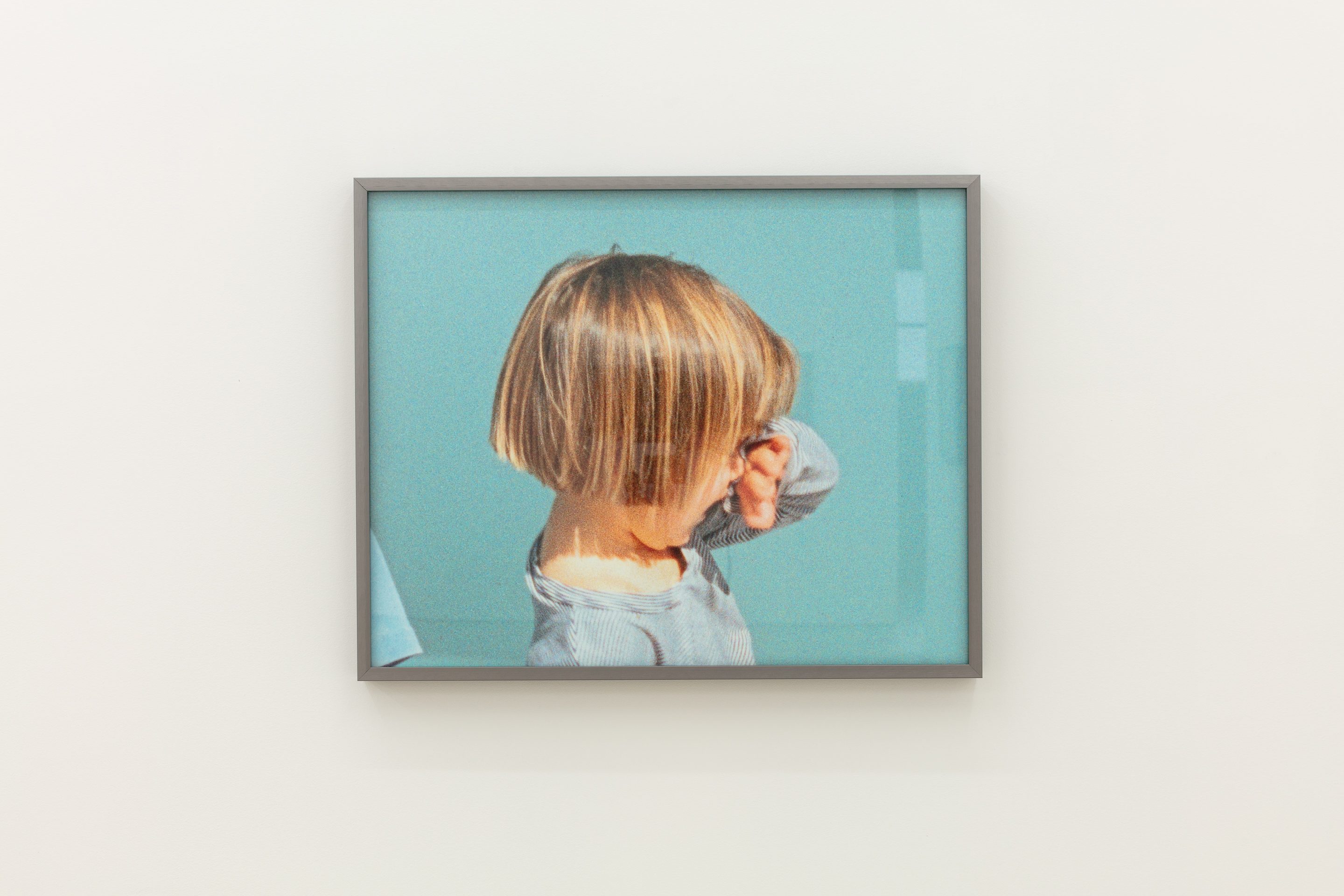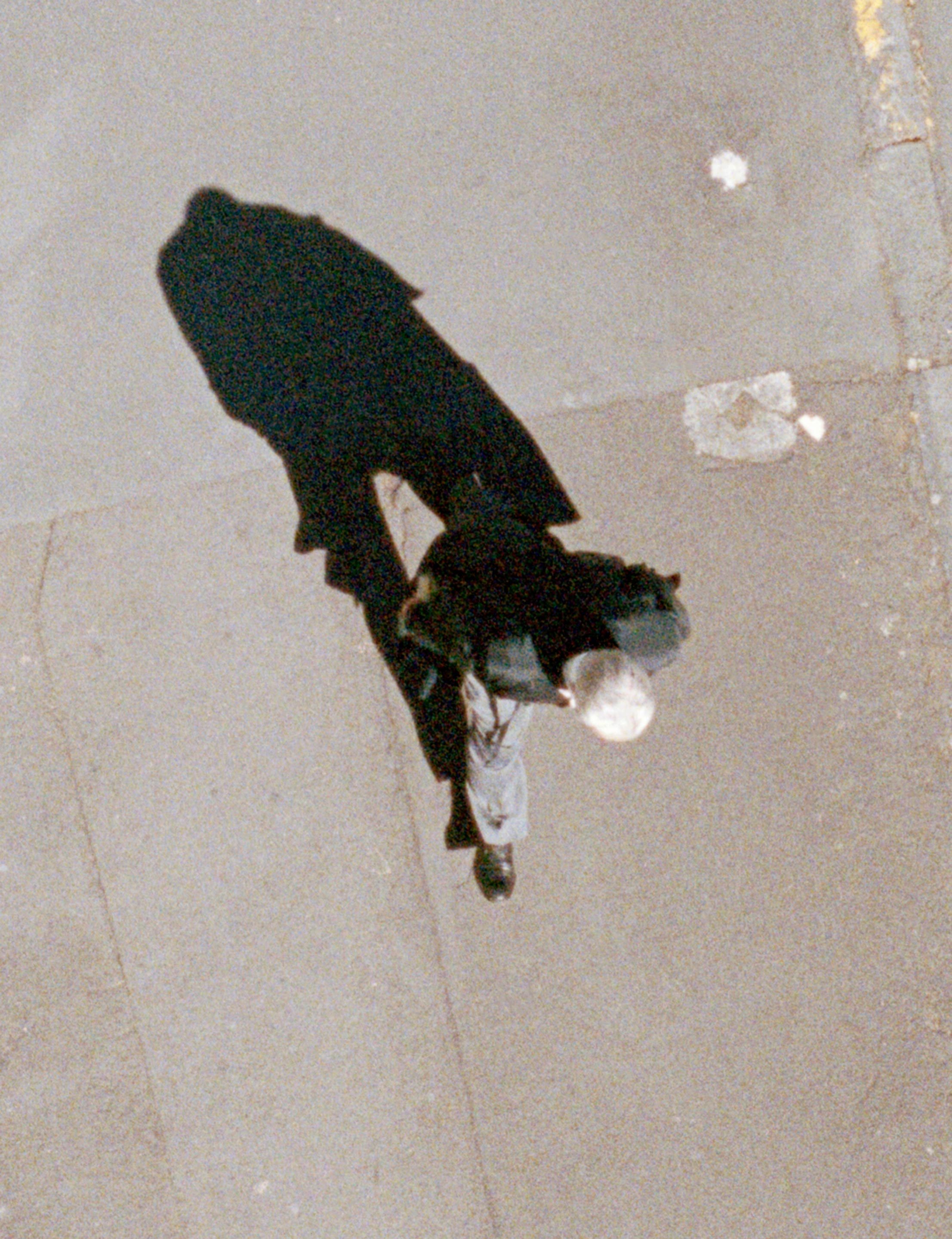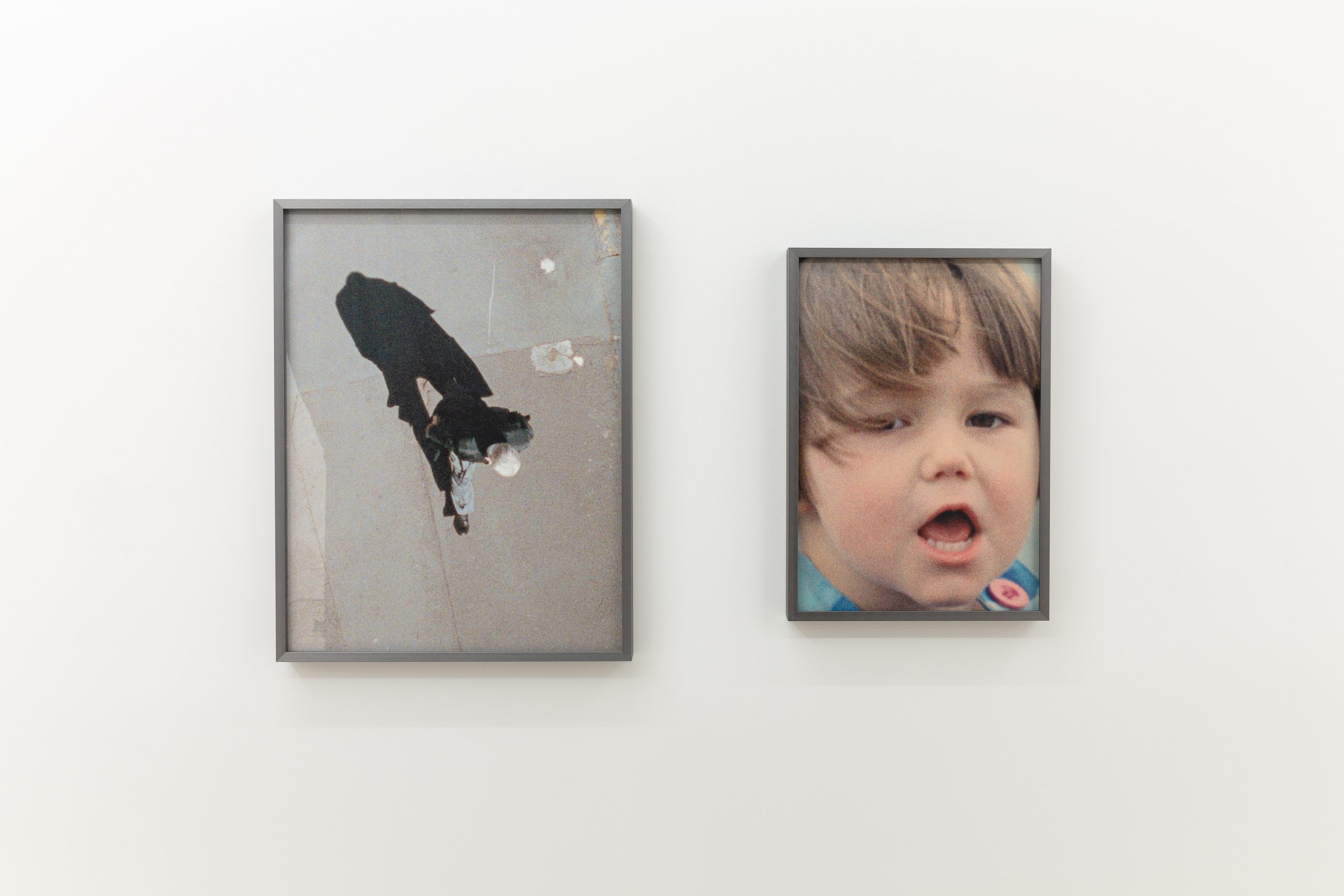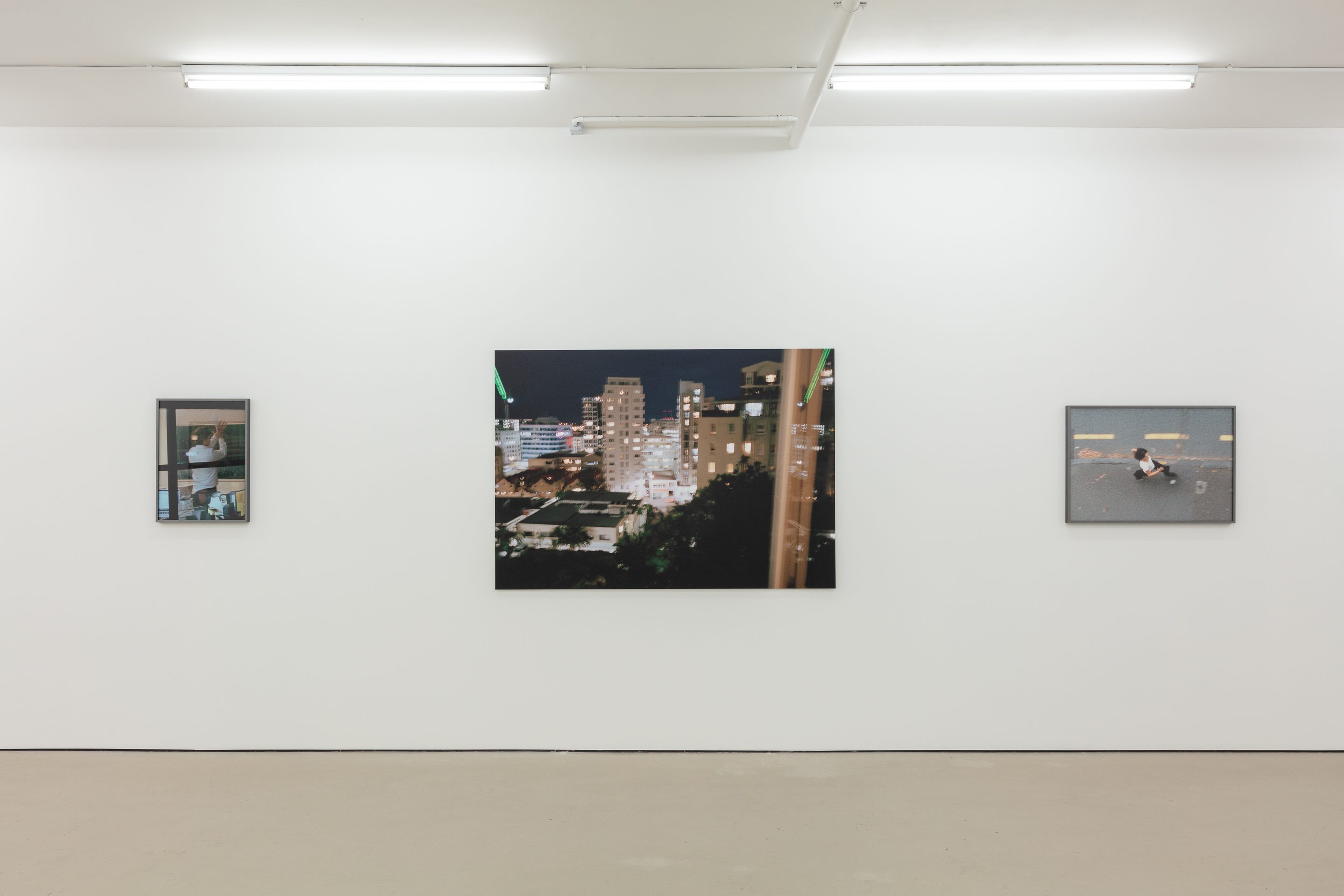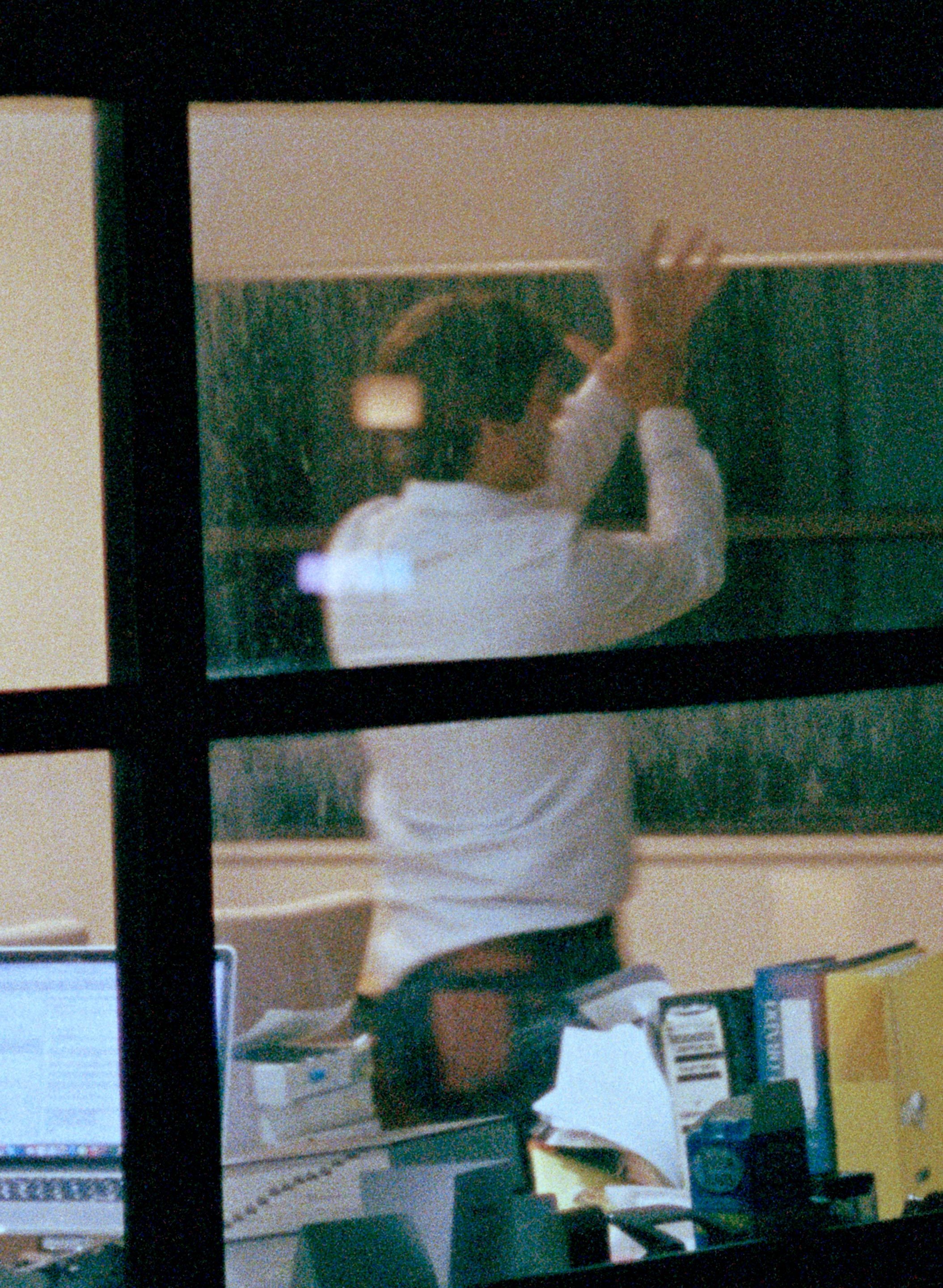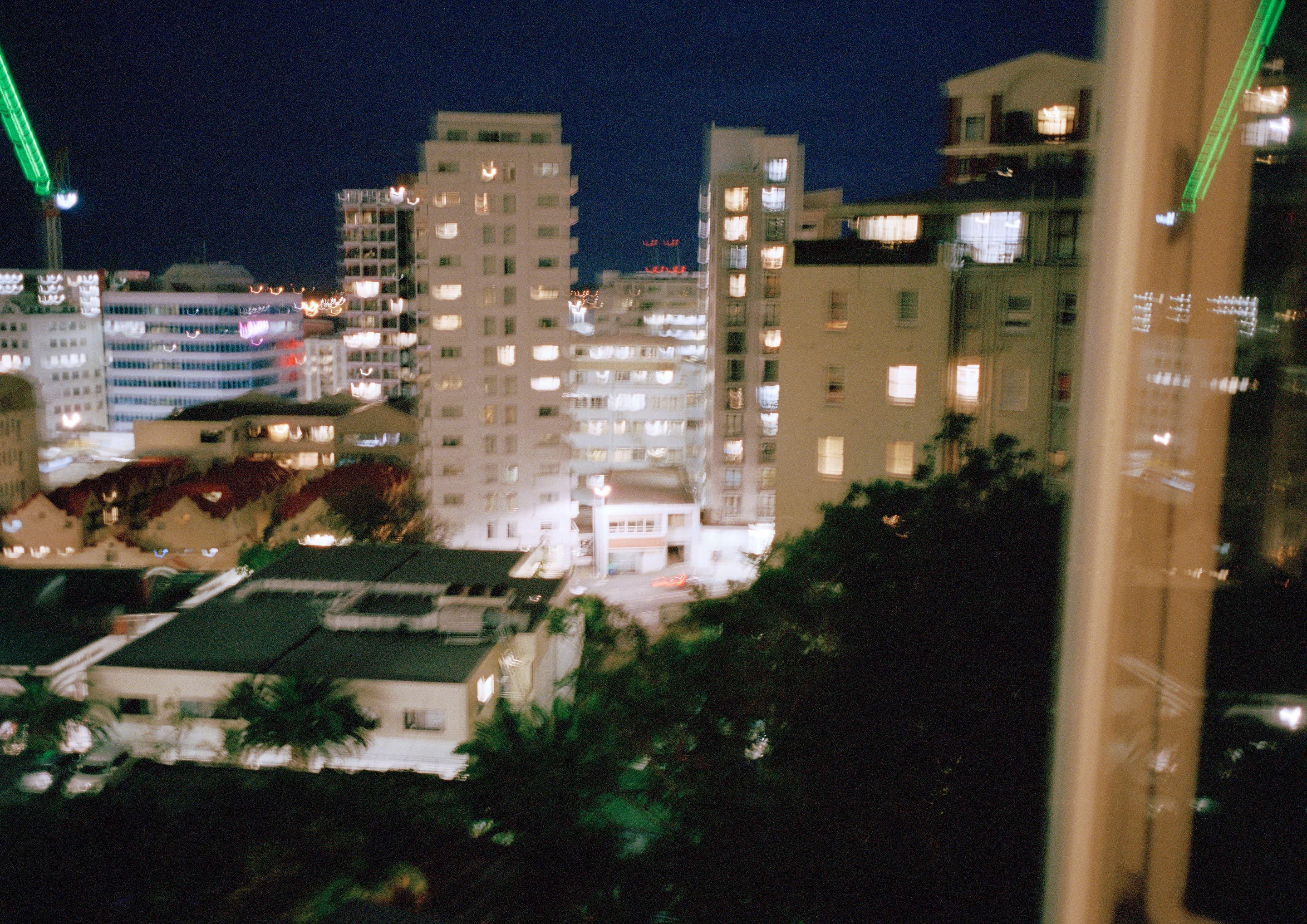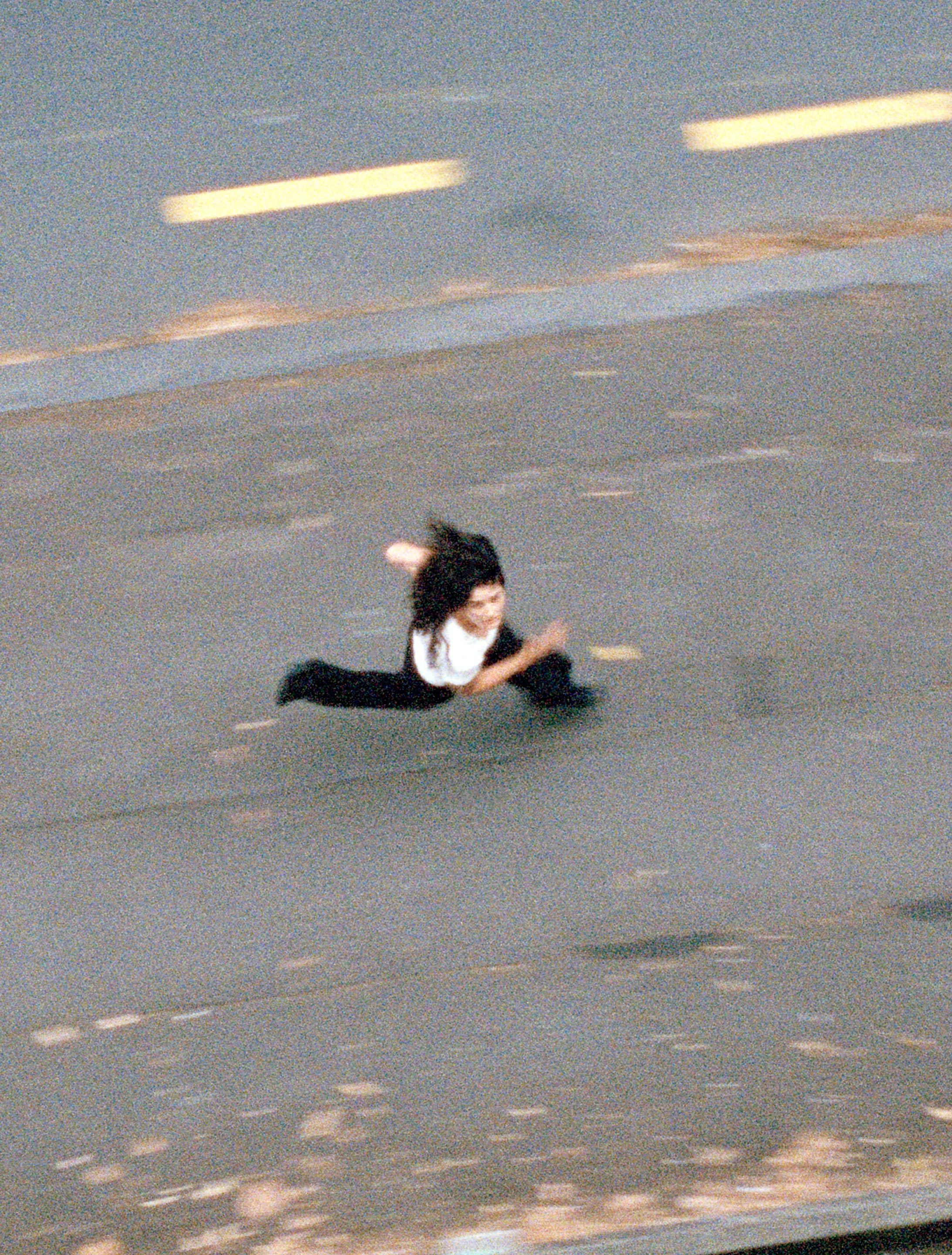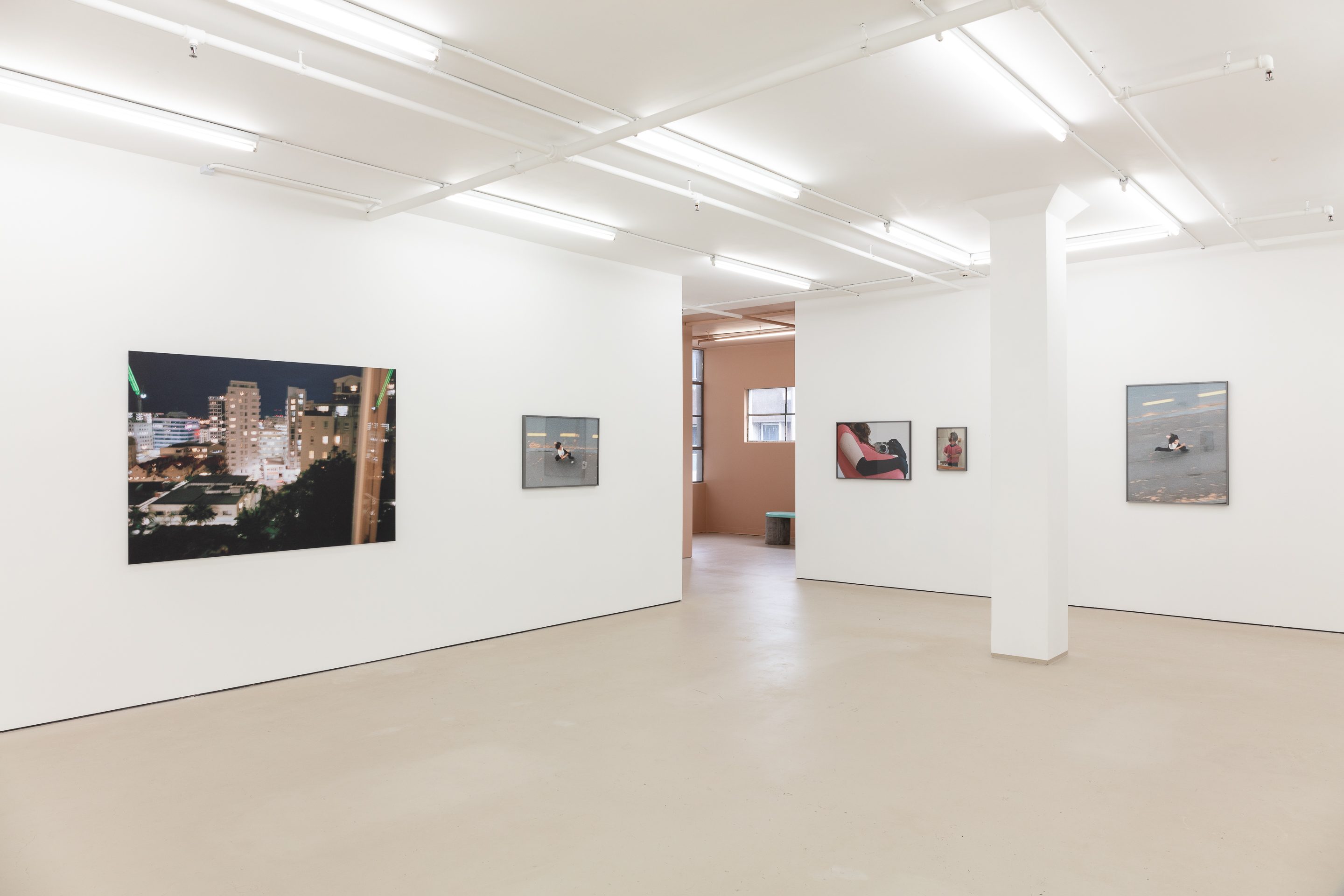 Meg Porteous
Tears in rain
18 May – 26 Jun 2019
Hopkinson Mossman is pleased to present Tears in rain, a solo exhibition of new photographs by Meg Porteous.
Meg Porteous's dynamic practice considers common tropes in photography's history, in particular documentary, surveillance and self-portraiture, to reveal the medium's libidinal undercurrents and abiding power dynamics, and to interrogate questions of agency and authority over one's own image.
Tears in rain includes portals into the artist's private world (self-portraits, quotidian domestic moments, and images of herself as a child) alongside covert images of anonymous characters shot from the window of her apartment building, both down onto the street below and into neighbouring buildings (empty and occupied by people at work).
Working across a range of scales Porteous' images are often intentionally cropped, out of focus or blurred. The grainy 'snapshot' quality of some images amplifies the sense of subterfuge or candid-ness, but also undermines a dominant influence in her training in the medium; the male mastery of technical photography.
In Tears in rain very different kinds of images are presented together without hierarchy, and just as Porteous' images are intentionally un-technical, they are surprisingly unsentimental. The 'victims' of her camera are either herself or unrecognisable corporate strangers; one of the most familiar sights for any city dweller (particularly for the artist who lives downtown in the business district), and among the hardest figures to romanticise.
Tears in rain explores a multitude of ways of looking and of displaying a body, but also, in the production of the images, the artist performs a number of different roles. The photographs in Tears in rain are the result of, variously, the artist as shut-in voyeur 'rear-windowing' her neighbours, as paparazzi (stealing images of herself and others as they pass through public space), artist as both obedient muse and 'master' of the camera apparatus, and as narcissist or exhibitionist with naked or semi naked selfies in the mirror.
Porteous describes performing for the camera as a way of establishing (confessing) an ambivalence around her position as a young woman of a generation defined by their performance in digital. The artist's face is often obscured by the camera machine, and there is ambiguity around whether images are posed or candid. Some works mimic body-chopping commonly found in advertising, historically critiqued for removing a model's (women's) subjectivity, while others, such as Carrera Lady, Quasi Femme, The Watches (2019) feature such advertisements with the artist's body reflected in the shiny surfaces. Meanwhile a gruesome image of Porteous' deadpan teenage face after a surfing accident, titled NZ Surfer, gash gore of the month (reject) (2019), is an intensely private moment that offers the viewer a confronting, visceral moment of (literal) rupture to the body-as-object-of-desire.
The new exhibition also includes images of the artist as a child; candid images, sometimes in the mirror and usually cropped of contextual information, signal a concern with construction of the self via identification with its image. However, when combined with naked selfies and posed images where the artist recreates photographs of her mother (when pregnant, for example), Porteous again signals a refusal to conform or to settle into a single theoretical mode. Like stills from a cinematic montage or fragments of memoire involuntaire, Porteous' exhibition nimbly evades the viewing subject's desire for narrative closure, instead building a contradictory and ultimately disarming picture of restless young-womanhood.
Meg Porteous (1991, Christchurch) lives and works in Auckland. She gained her BFA (Photography) from Canterbury University Ilam School of Fine Arts, Christchurch, and is currently completing a MFA at Elam School of Fine Arts, Auckland. Recent exhibitions include: ʎʇǝıɔos, Mercy Pictures, Auckland (2019); Tilt, Hopkinson Mossman, Wellington (2018); Departure Melody, Parlour Projects (2017), Sight, Unseen, In Situ, Christchurch, (2017), Ectoplasm, Green Street Projects, Wellington (2017); Apparatus, Parlour Projects (2016); and Shiro Oni Studio (2016).