Mikala Dwyer In the Head of Humans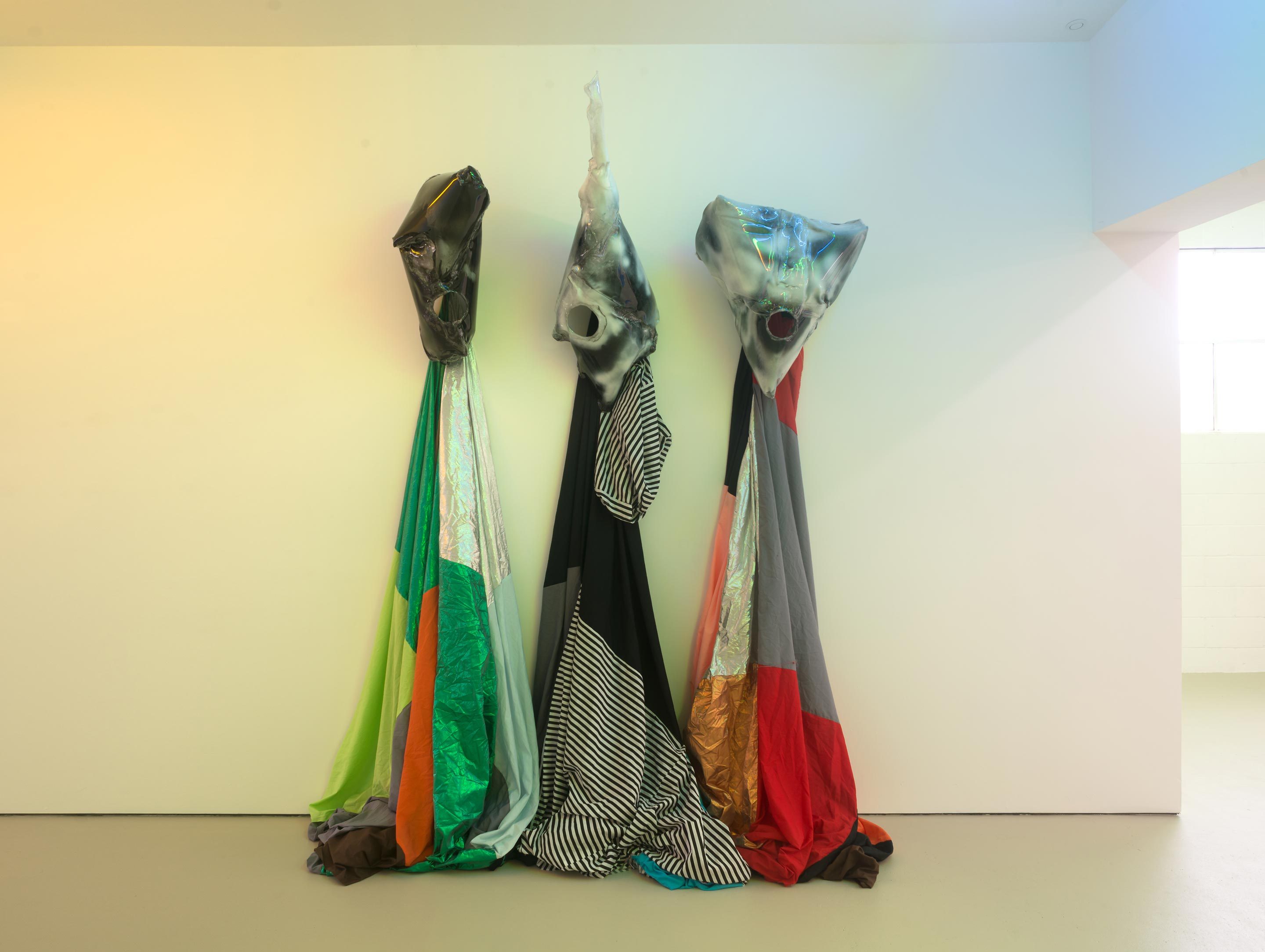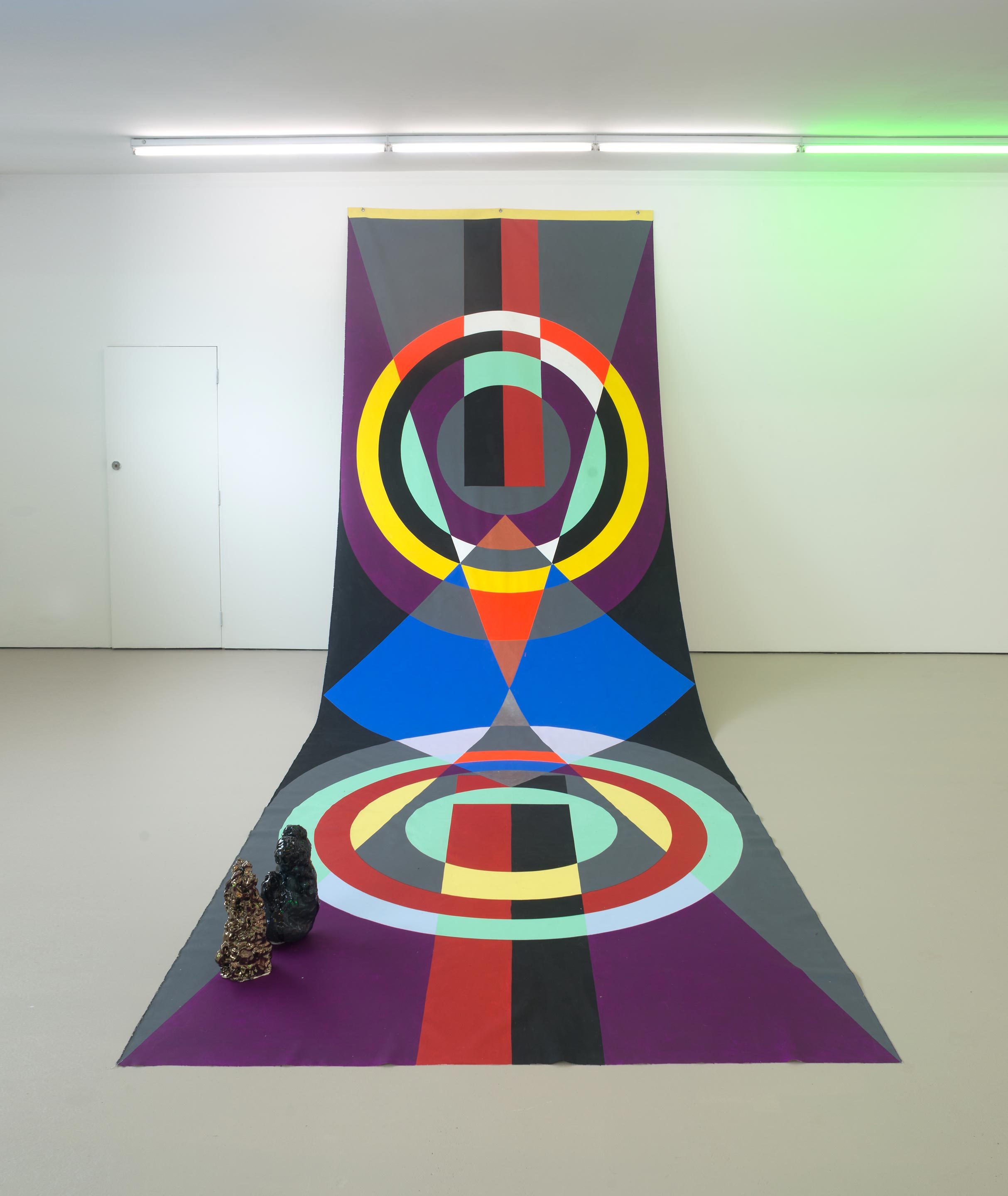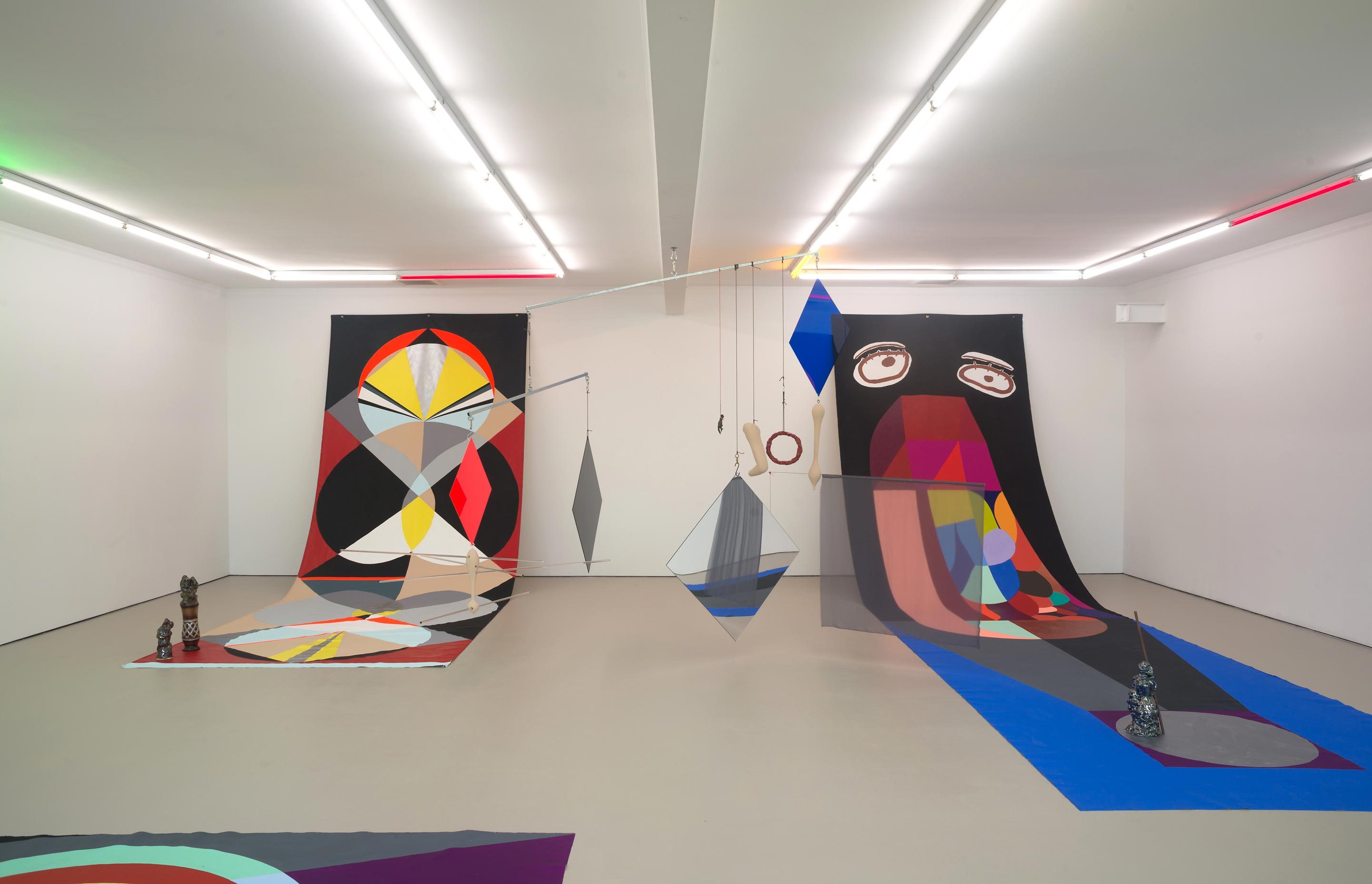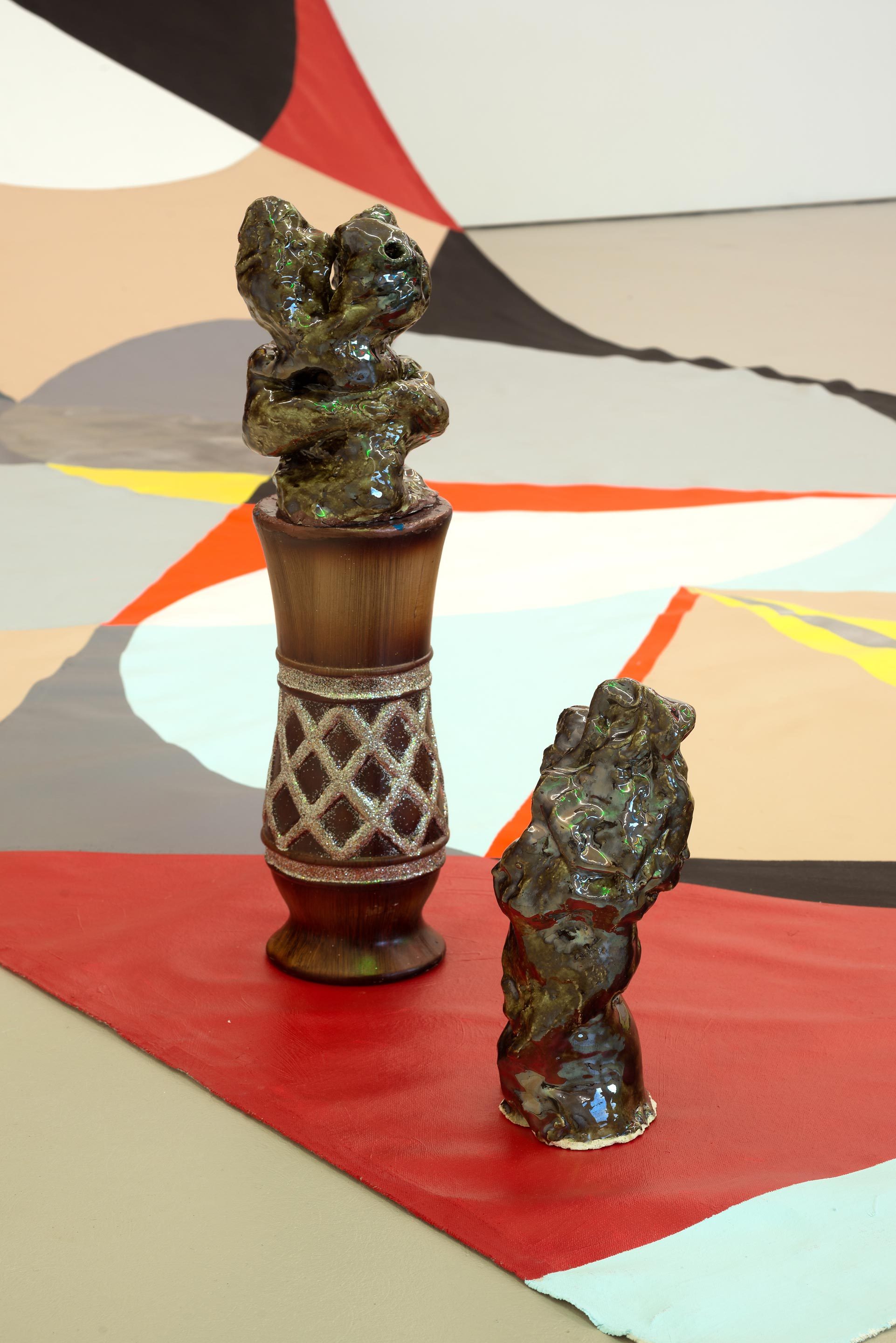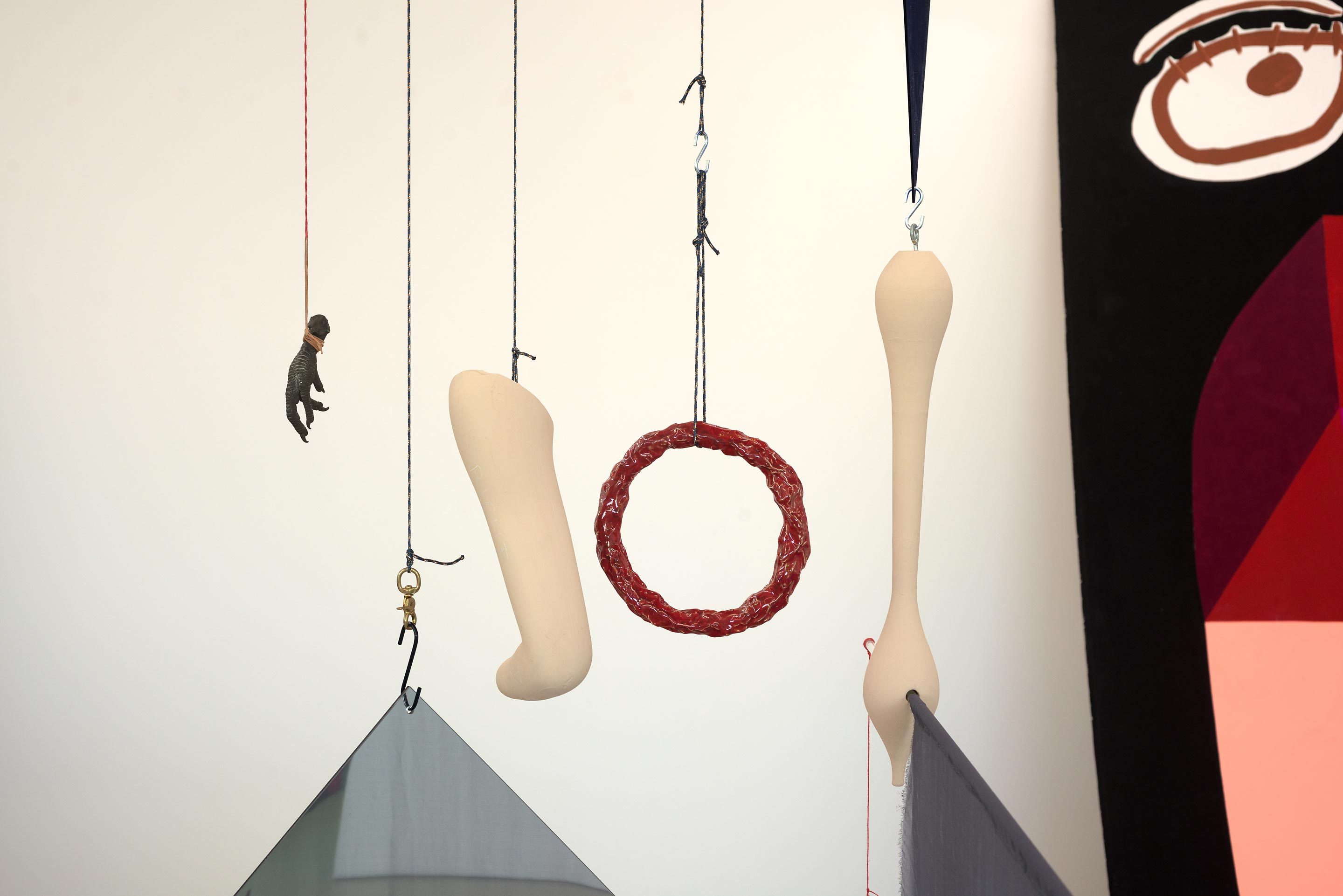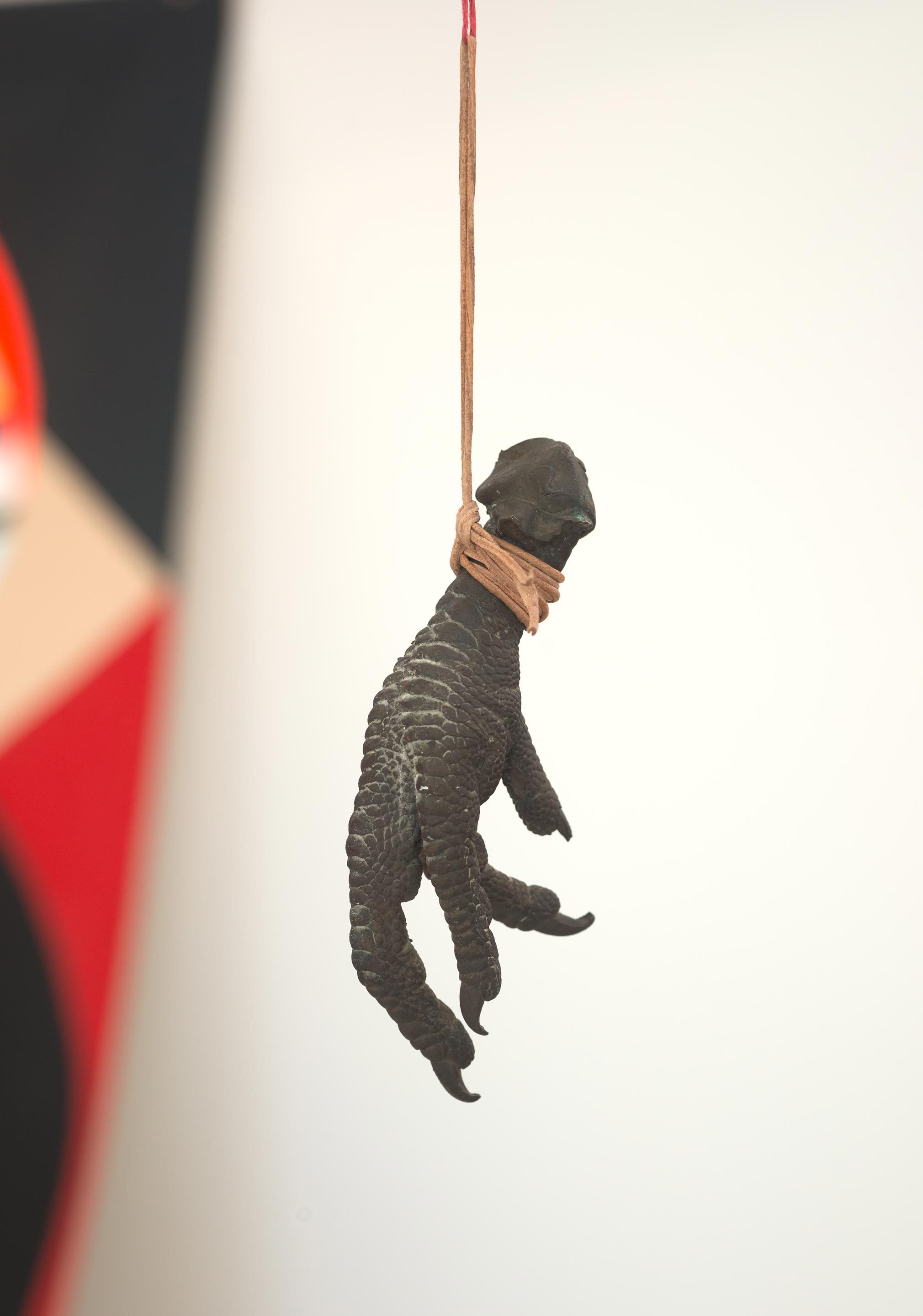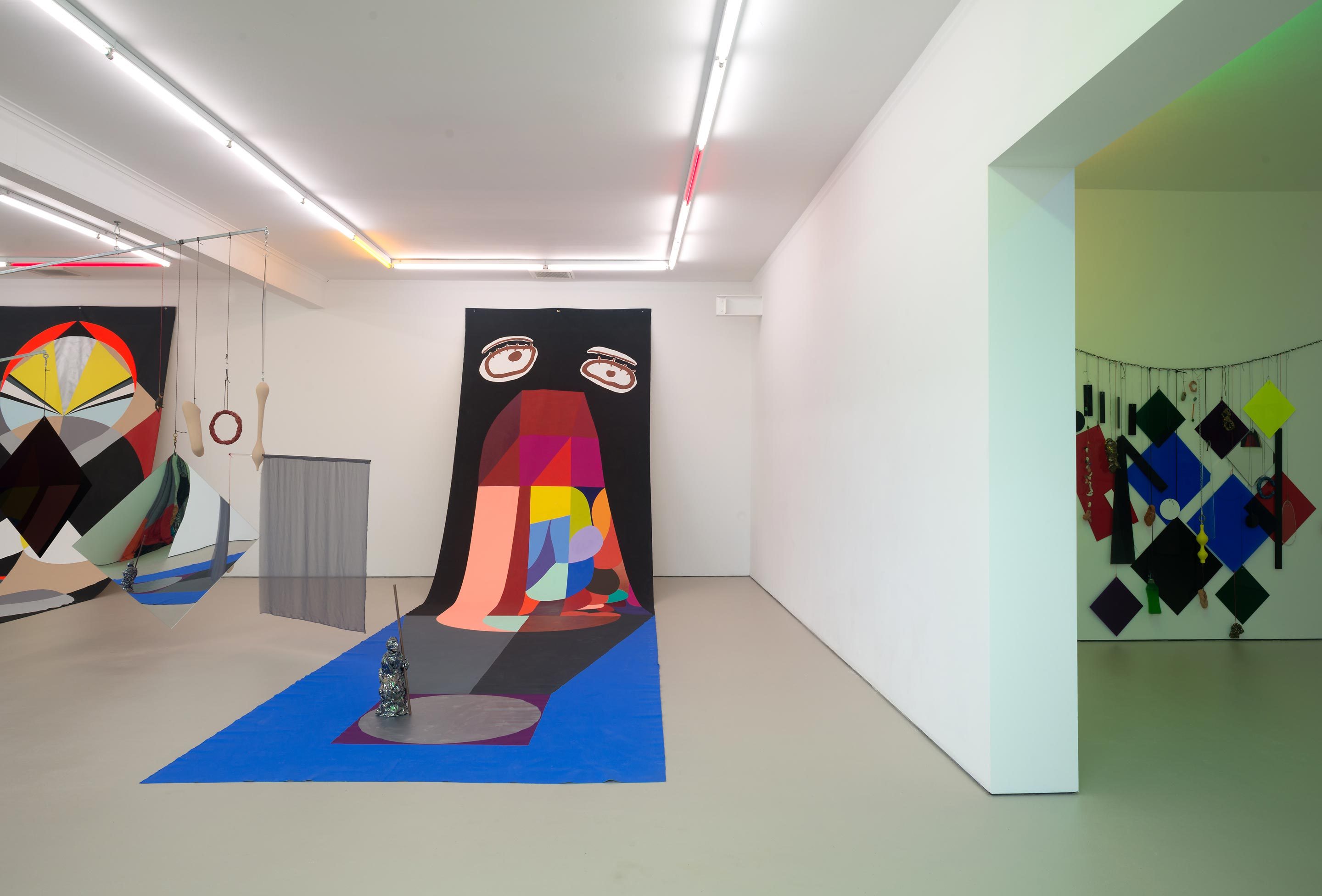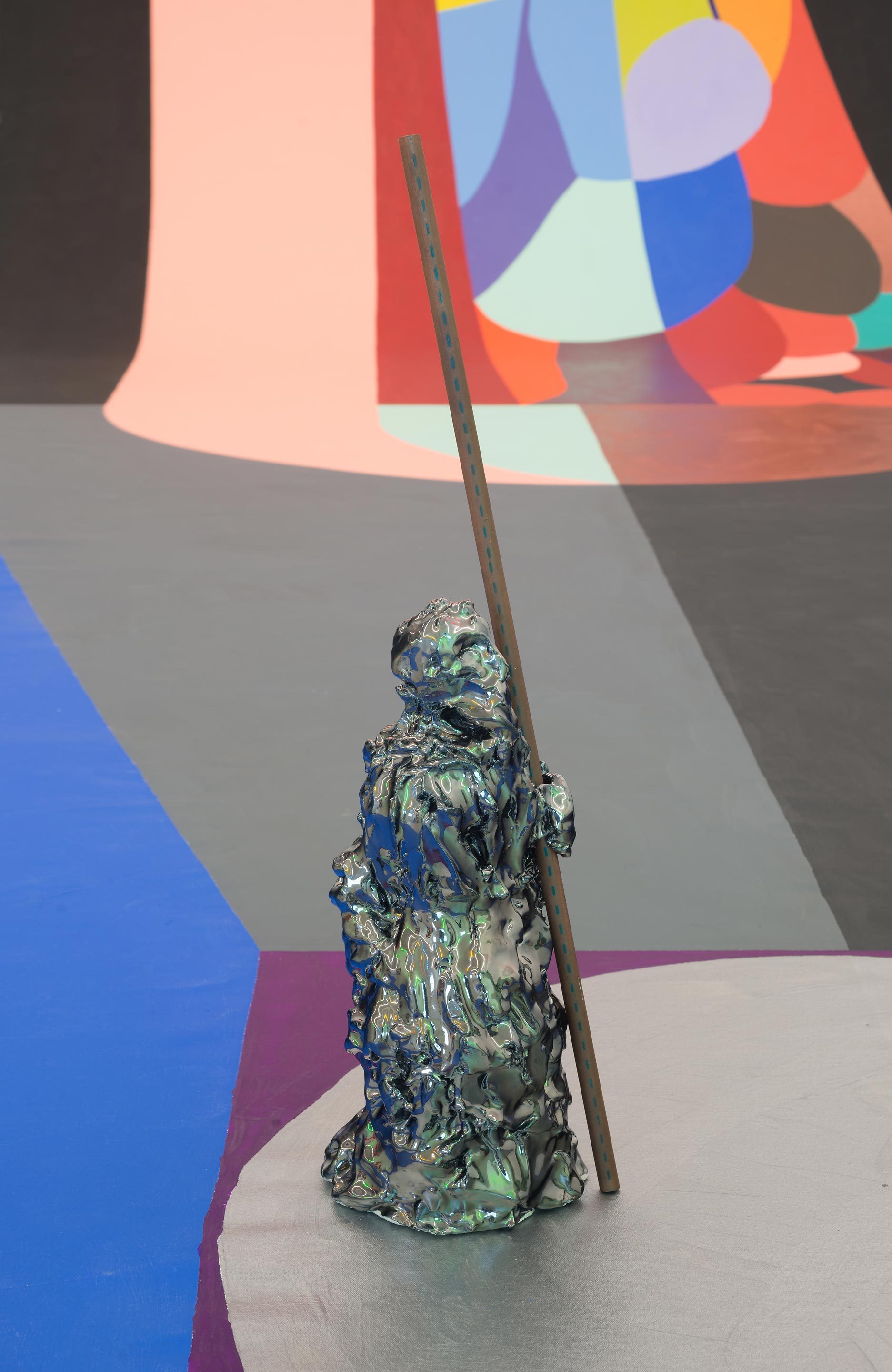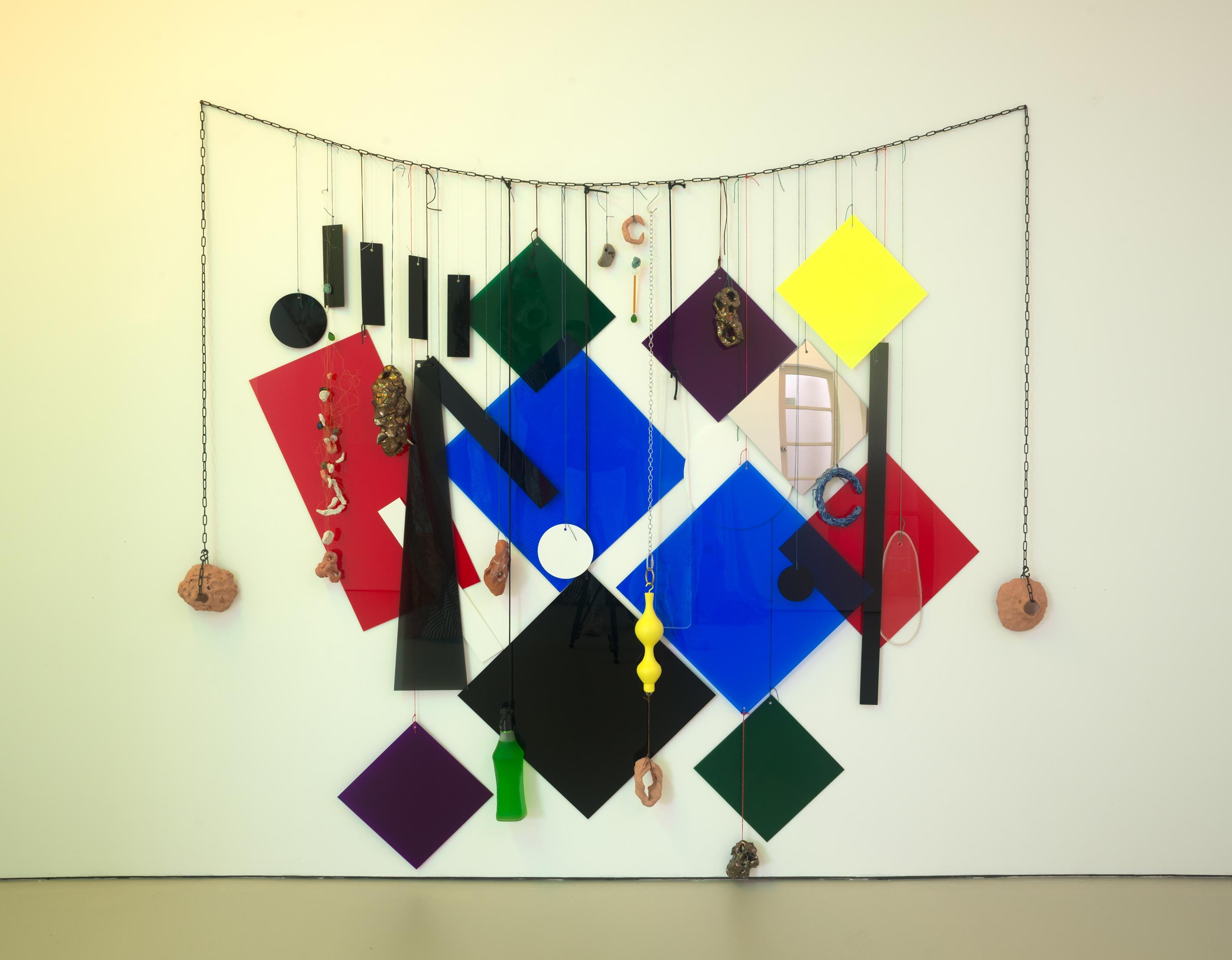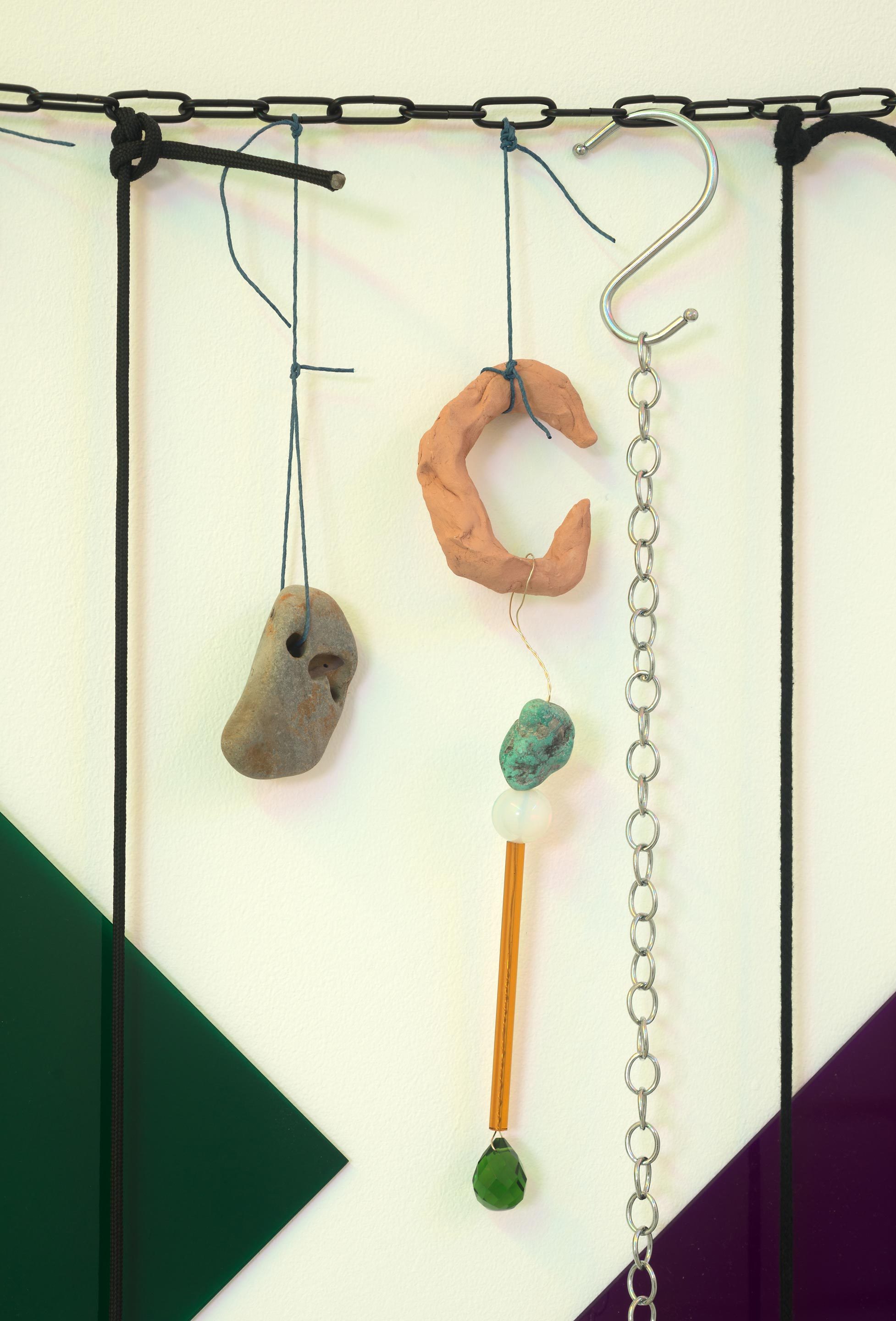 Mikala Dwyer
In the Head of Humans
29 Jul – 27 Aug 2016
Auckland
"There is a story about this, which says that, with enlightenment and modernity, mankind broke with things and pronounced them dead on arrival. The conversation was brought to an end. The convoluted networks of thing-person-thing was unstitched and in its place a simple binary model of people and things was imposed. People over here. Things over there. Is this what we see when we gaze at Dwyer's constellations of objects and walk around them, not quite knowing what to say or what to do? How close can we get? Can we speak to them? Are they listening, by chance? What are they saying to each other? What are they saying to us, if anything? Or is it all over between us and them?"
Hopkinson Mossman is pleased to present In the Head of Humans, a solo exhibition of new work by Mikala Dwyer.
Mikala Dwyer mines objects for their symbolic resonance, and their psychic and social potency. Working with forms reminiscent of ancient ritual and magic, combined with references to cults of Modernism, and junk-store readymades, Dwyer's installations re-cast objects into an ensemble pantomime.
In the Head of Humans considers how thought might be modelled and negotiated physically. In the large gallery, a precarious mobile hangs between two large-scale backdrops of geometric shapes, painted in jarring colours. To make each work, the artist sits for extended periods, immersed in a field of shape, colour, and time. Due to the intimacy of this perspective, and the immense scale, each painting is a narrative of decisions; varying weights of shapes, colours, thoughts, objects, reflections, come together in interlocking patterns that map an idiocentric logic. In the large mobile of suspended forms, titled The Squaring, the two-dimensional mapping of the murals is pushed into space. Geometric and organic; synthetic and organic; opaque and translucent; slick and porous; flat and voluptuous, the suspended objects are like discordant thought bubbles.
If the backdrops and mobile set a stage for the theatre of bodies in the gallery, Dwyer's necklaces and robes establish a viewing body that is bonded to props of the cultural field; in particular costume, furnishing and dress. Dwyer's long, loose garments are perversely over-sized, imposing presences that recall the ritual garb of secret societies, experimental theatre costuming, and the childlike amateurism of school dress-ups. Hung loosely on the gallery wall, each comprising a robe and an amorphous helmet that would obscure the wearer's identity, Dwyer's costumes implicate and invite the viewer as a potential performer.
Charm for Wall is a chain laden with found and crafted objects of colour, light and abstract form, strung across the gallery wall like a giant necklace or charm bracelet. Not only does the absurd scale conjure an enormous body (or cast the gallery itself as an enormous body), the richly coloured and mirrored plastic discs and diamonds reflect and refract the viewing subject's reflection, to dysmorphic effect. Bodies are squished and stretched, faces skew into nothingness, while crude charms dangle in the field of vision, weird totems to the magical promise of physical things.
While the artist's research for In the Head of Humans delves into various systems for modelling the world (mainstream and alternative, ancient and contemporary, empirical and intuitive), Dwyer's pursuit is decidedly physical. At each turn, the viewer is brought back to the thingness of things, and a heightened awareness of their body in relation to those things, caught in the act of interpretation. Dwyer's enigmatic installations ask us to tune into the world; each work is a signal transmitted from an entangled network, an active morphology of subject-object relations.
Mikala Dwyer was born in 1959 in Sydney, where she is currently based. Dwyer's work has been exhibited extensively in this region and internationally. Recent solo exhibitions include: The Letterbox Marys, Roslyn Oxley9 Gallery, Sydney (2015); the garden of half-life, University of Sydney Art Gallery, Sydney (2014); Goldene Bend'er, Australian Centre for Contemporary Art, Melbourne (2013); Drawing Down the Moon, Institute of Modern Art, Brisbane (2012); Panto Collapsar, Arts Project, Dublin (2012); The Addition and Subtractions and The Hanging Garden, Kunstraum, Potsdam (2007), I Maybe We, Museum of New Zealand Te Papa Tongarewa, Wellington, New Zealand (2005); and Mikala Dwyer, Museum of Contemporary Art, Sydney (2000). Group exhibitions include: Riddle of the Burial Grounds, Extra City Kunsthal, Antwerp, Belgium (2015); The Hall of Half-Life, Stierischer Herbst Festival, Graz, Austria (2015); Magnetism, Hazelwood, Sligo, Ireland (2015); Believe not every spirit, but try the spirits, Monash University Museum of Art, Melbourne (2015); You Imagine What You Desire, 19th Biennale of Sydney, Cockatoo Island, Sydney (2014); De Rerum Natura, Studio La Città, Verona (2014); The End of the 20th Century. The Best is Yet to Come, Hamburger Bahnhof, Berlin (2013); Future Primitive, Heide Museum of Modern Art, Melbourne (2013); and a major site-specific installation on Cockatoo Island for The Beauty of Distance: Songs of Survival in a Precarious Age, 17th Biennale of Sydney (2010).
In the Head of Humans is Mikala Dwyer's first solo exhibition in Auckland.
quote: Michael Taussig, 'Art and Magic and Real Magic', Mikala Dwyer: Drawing Down the Moon, exhibition catalogue, Institute of Modern Art, Brisbane, 2014, p.25-29.