Nicola Farquhar Folded Eyes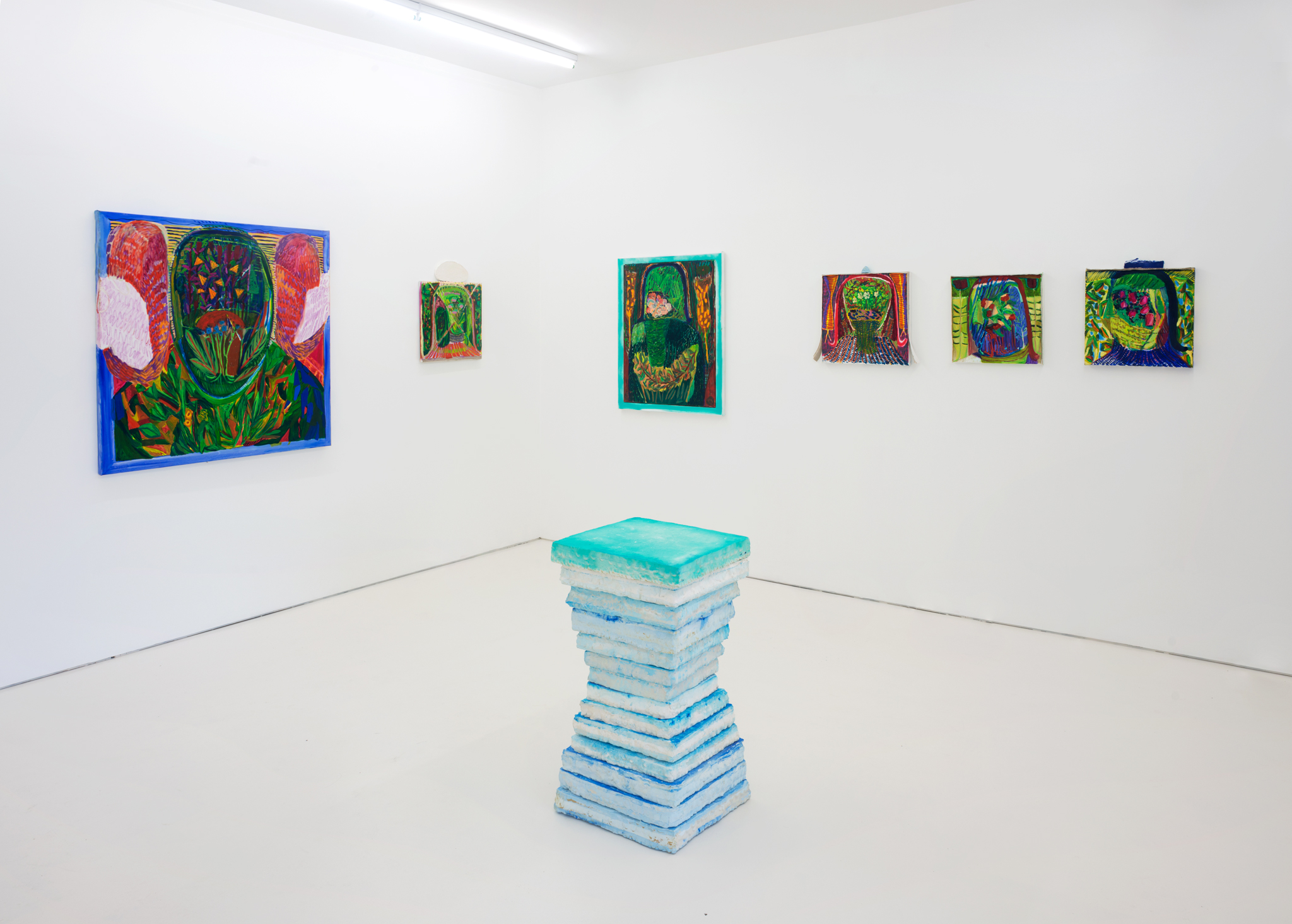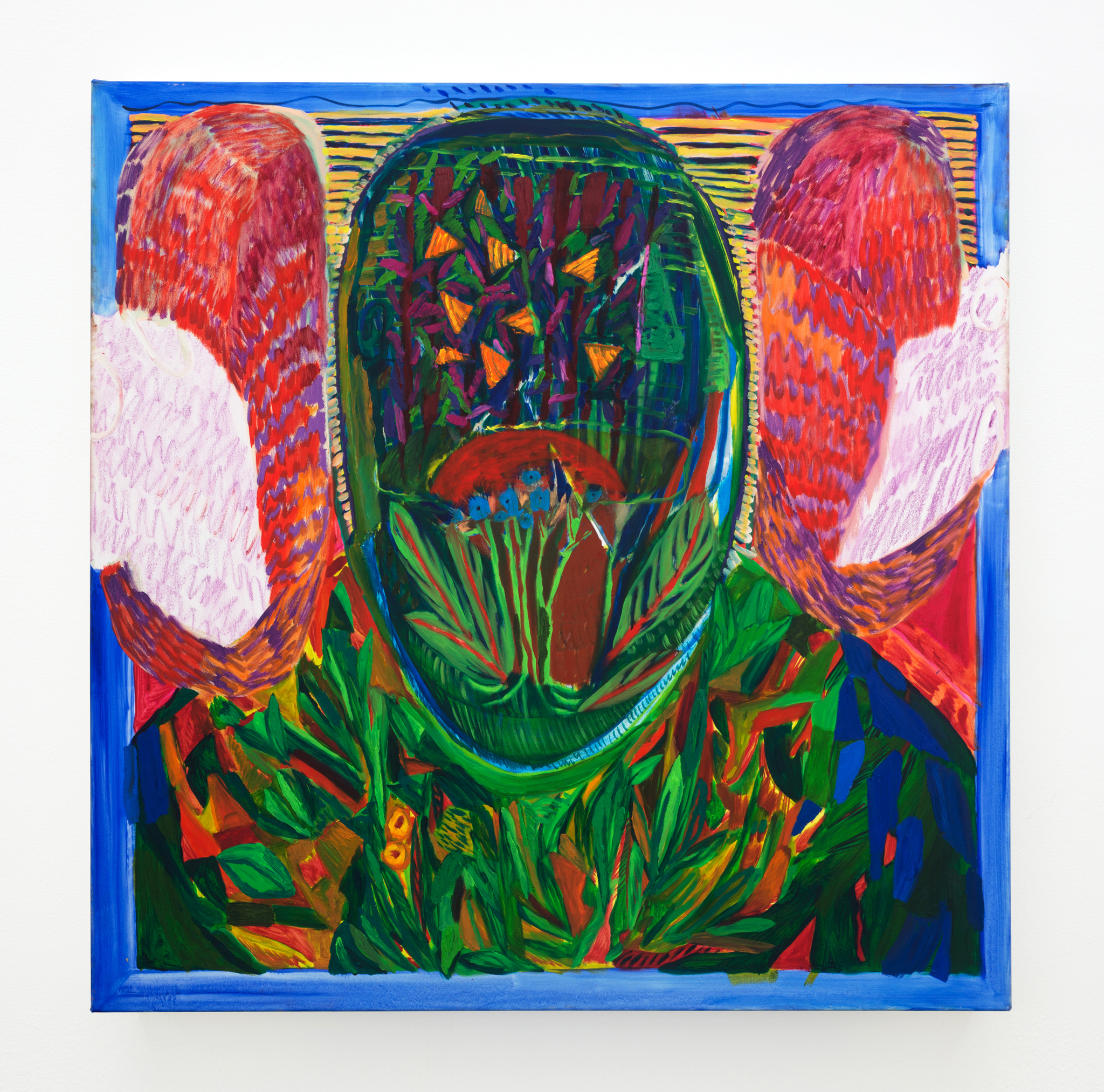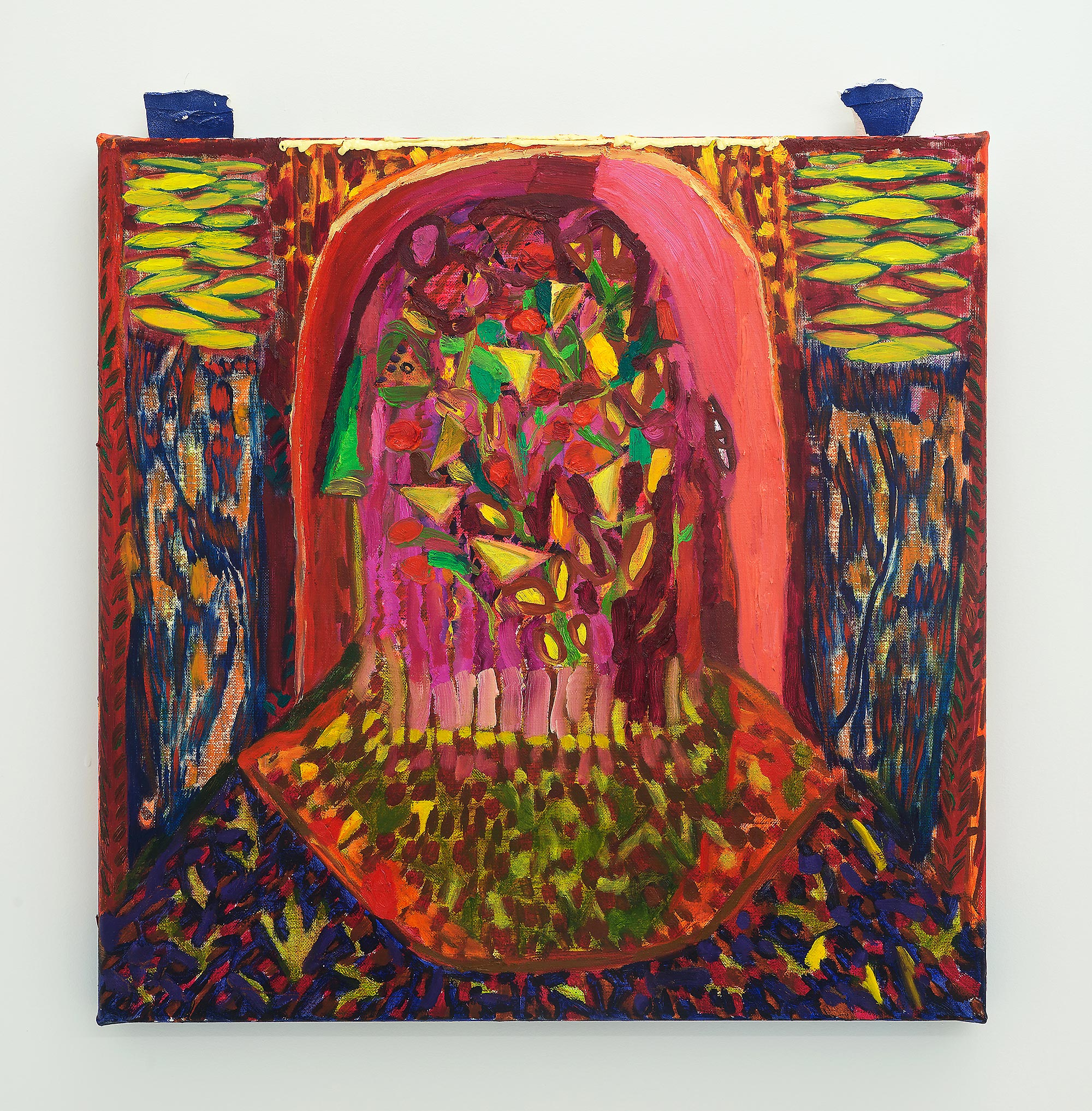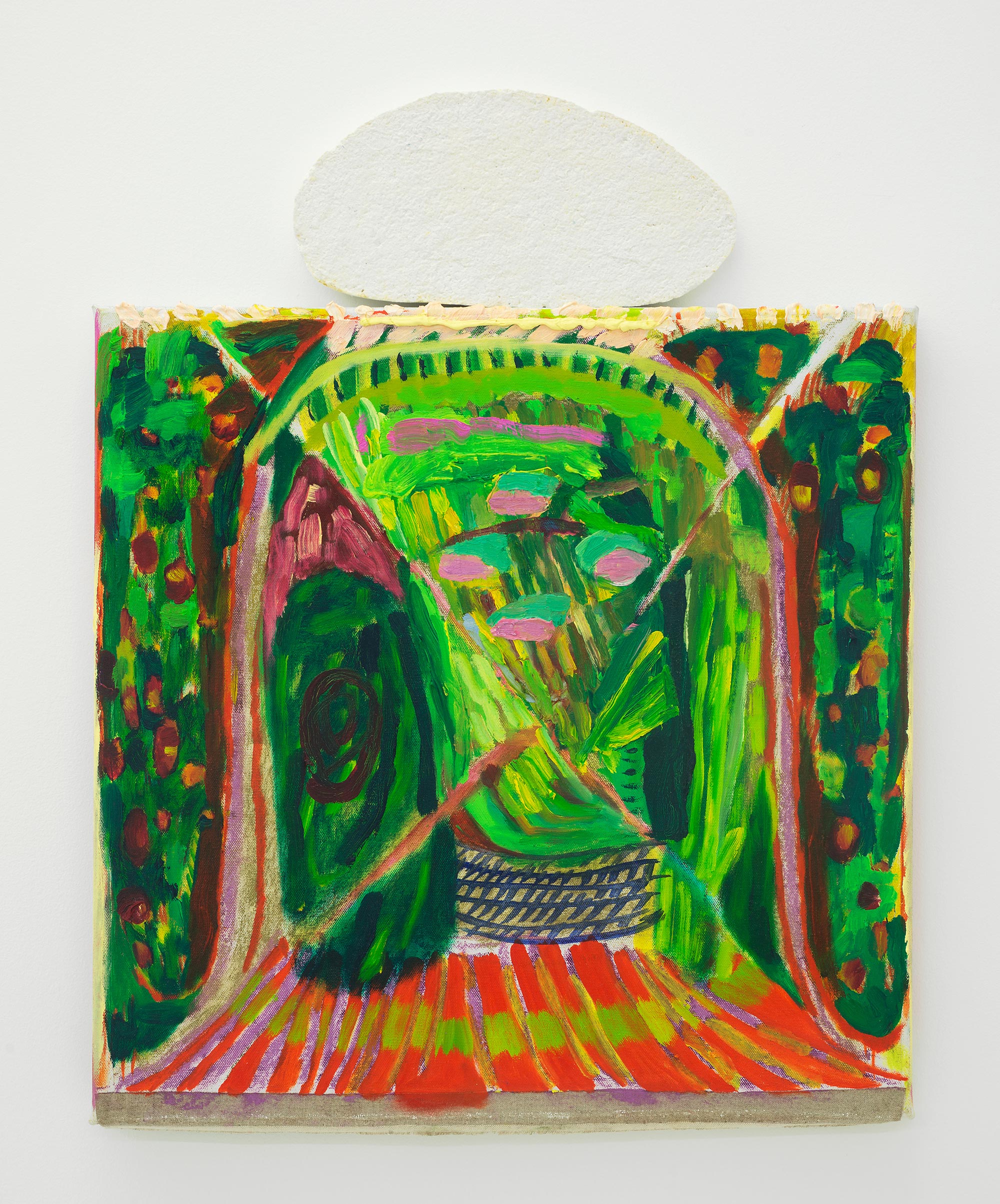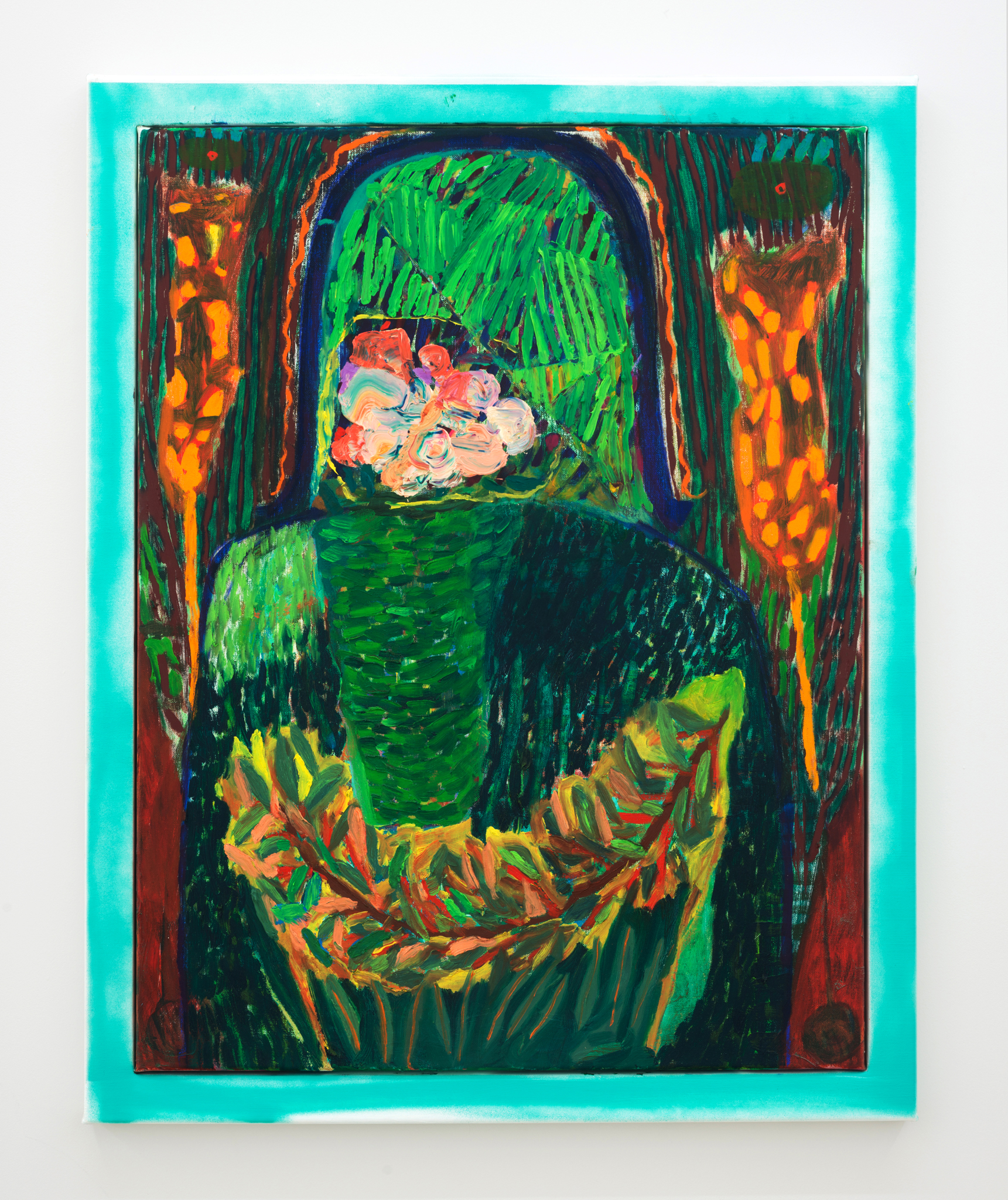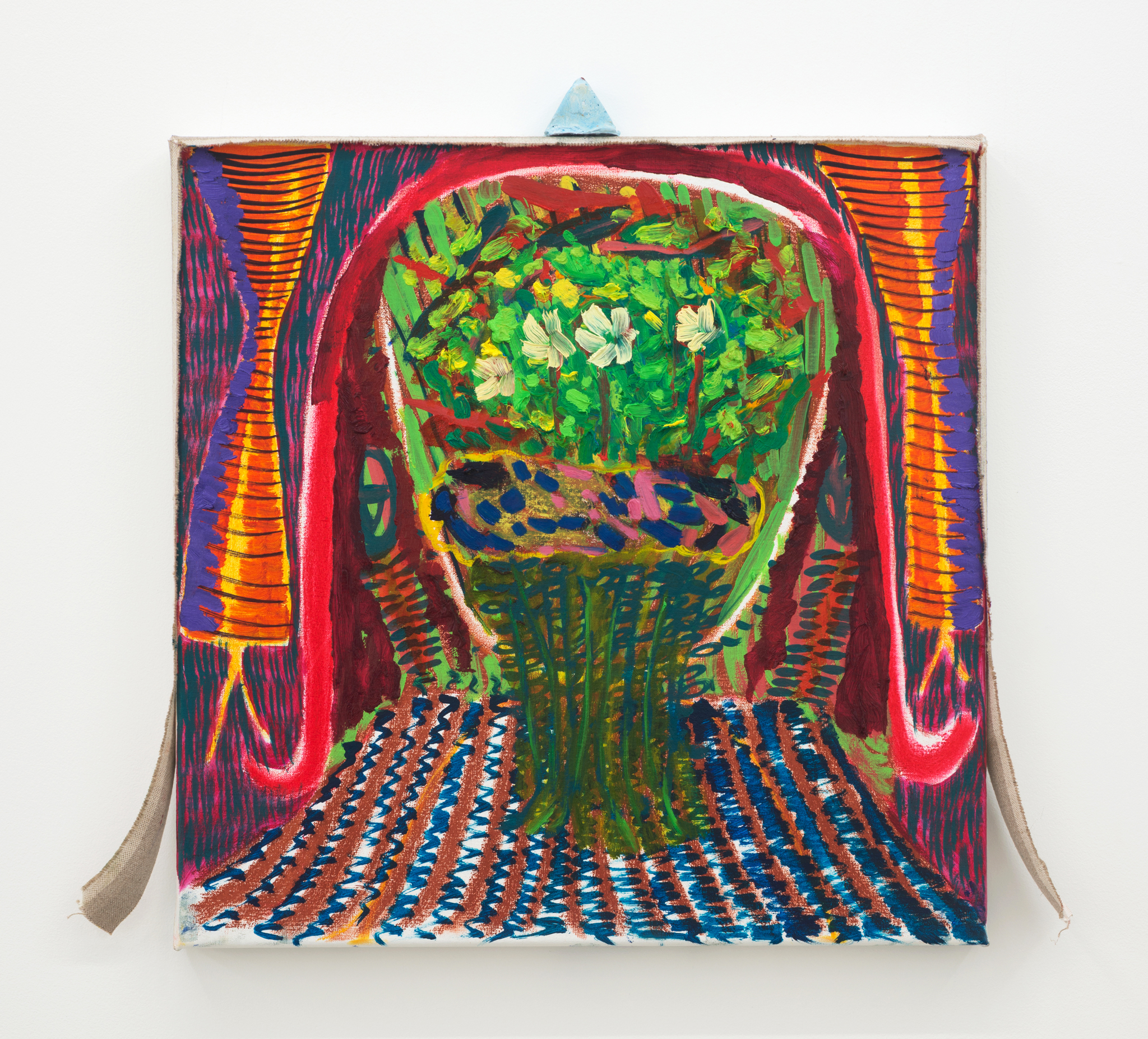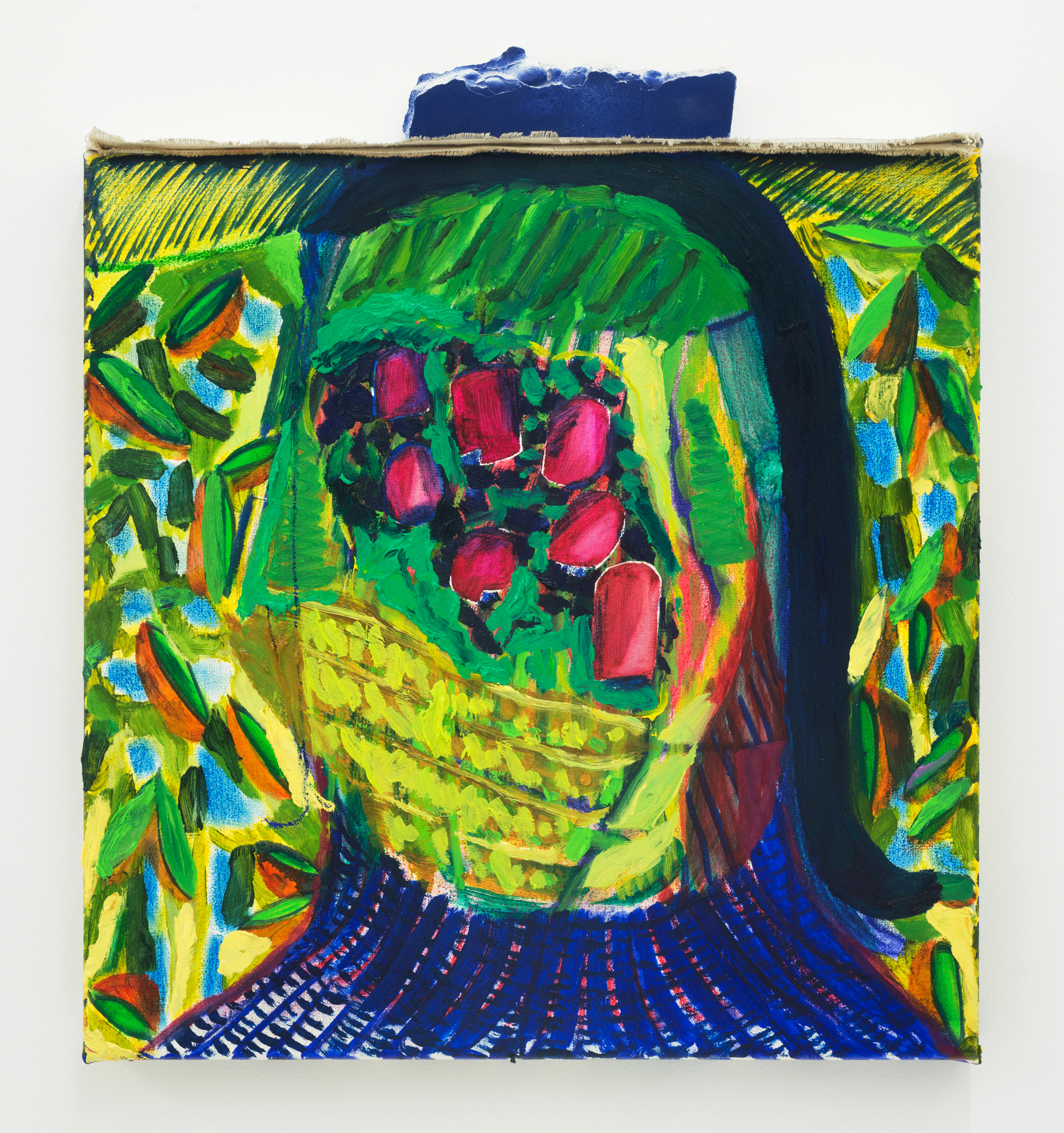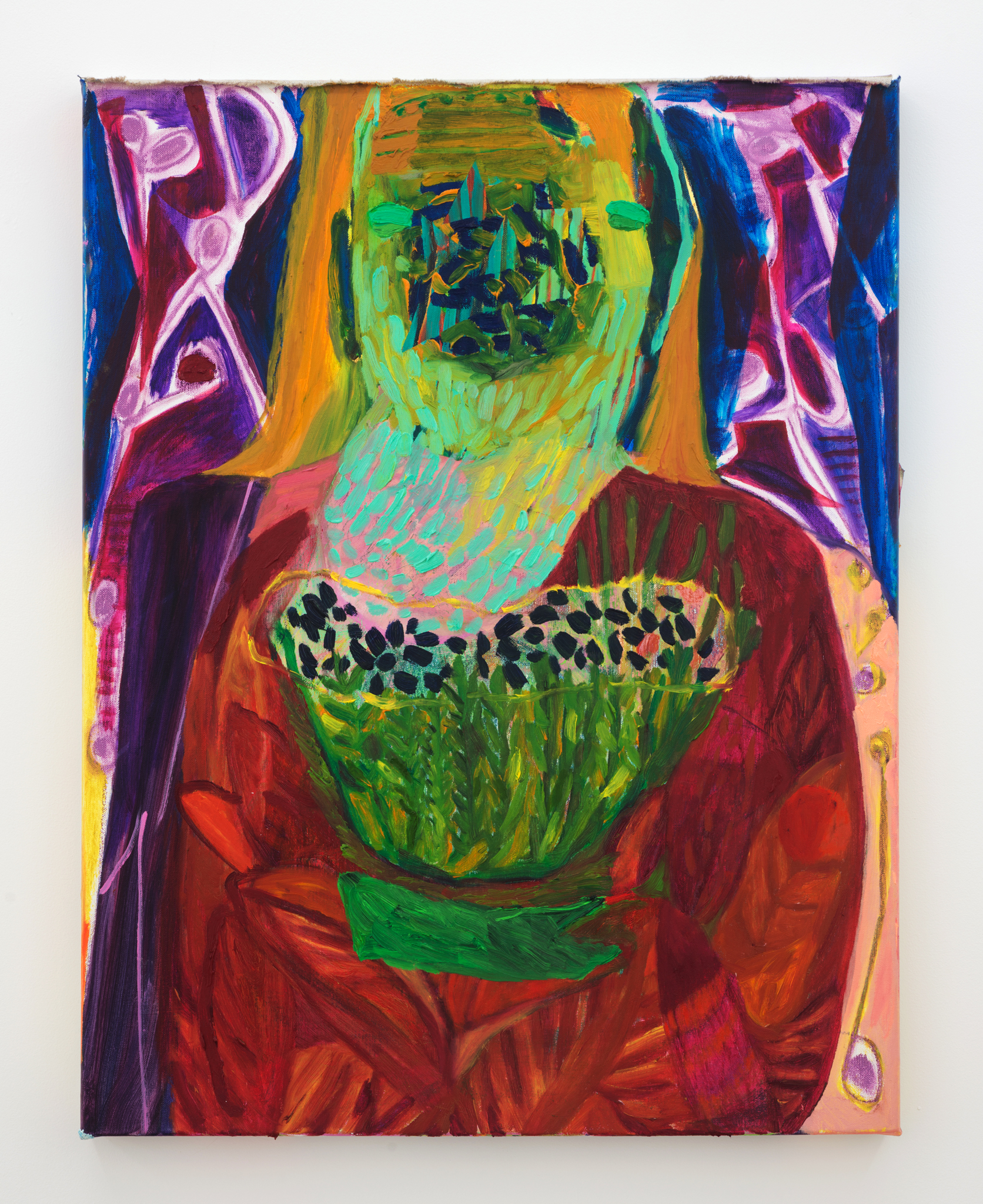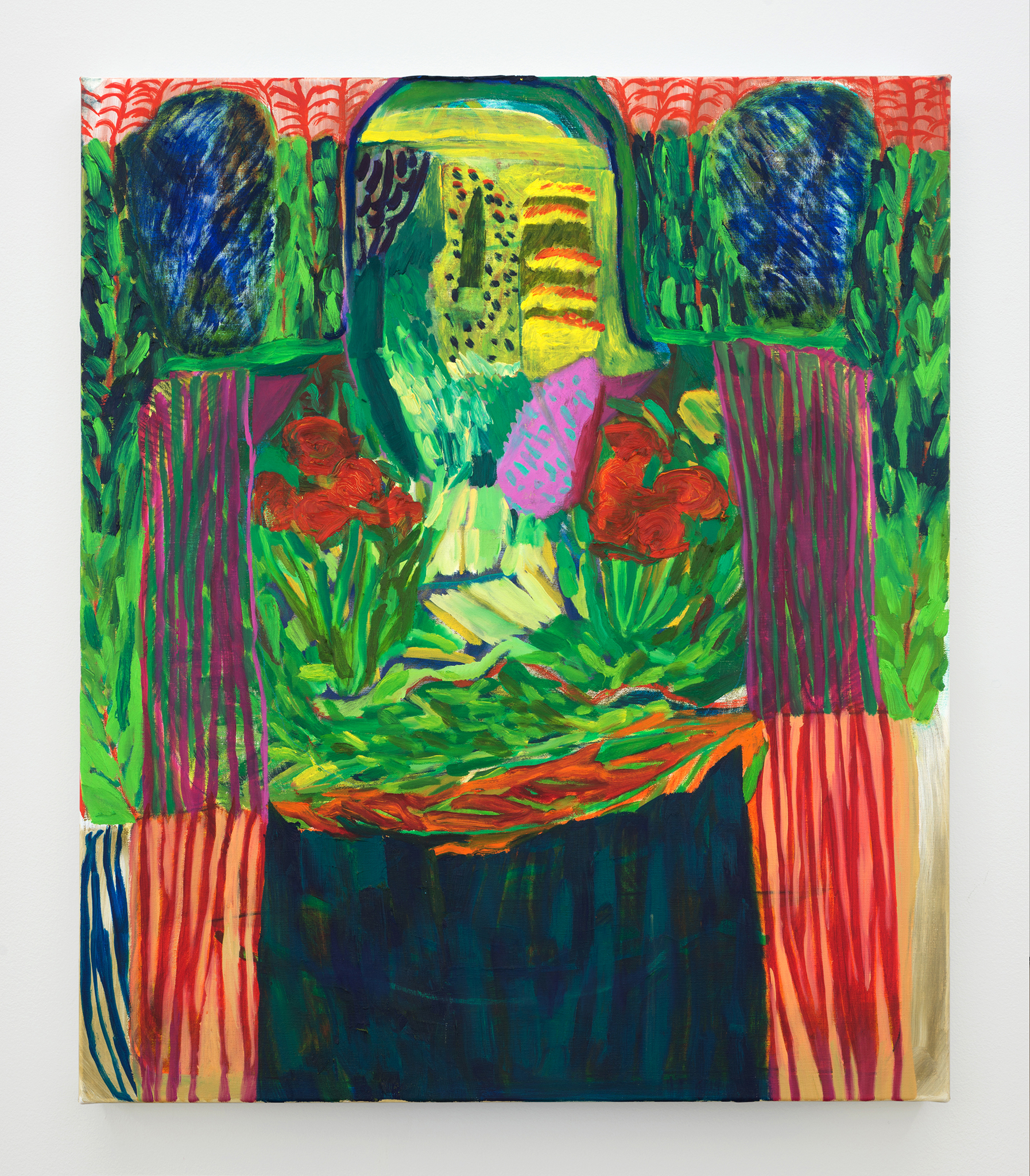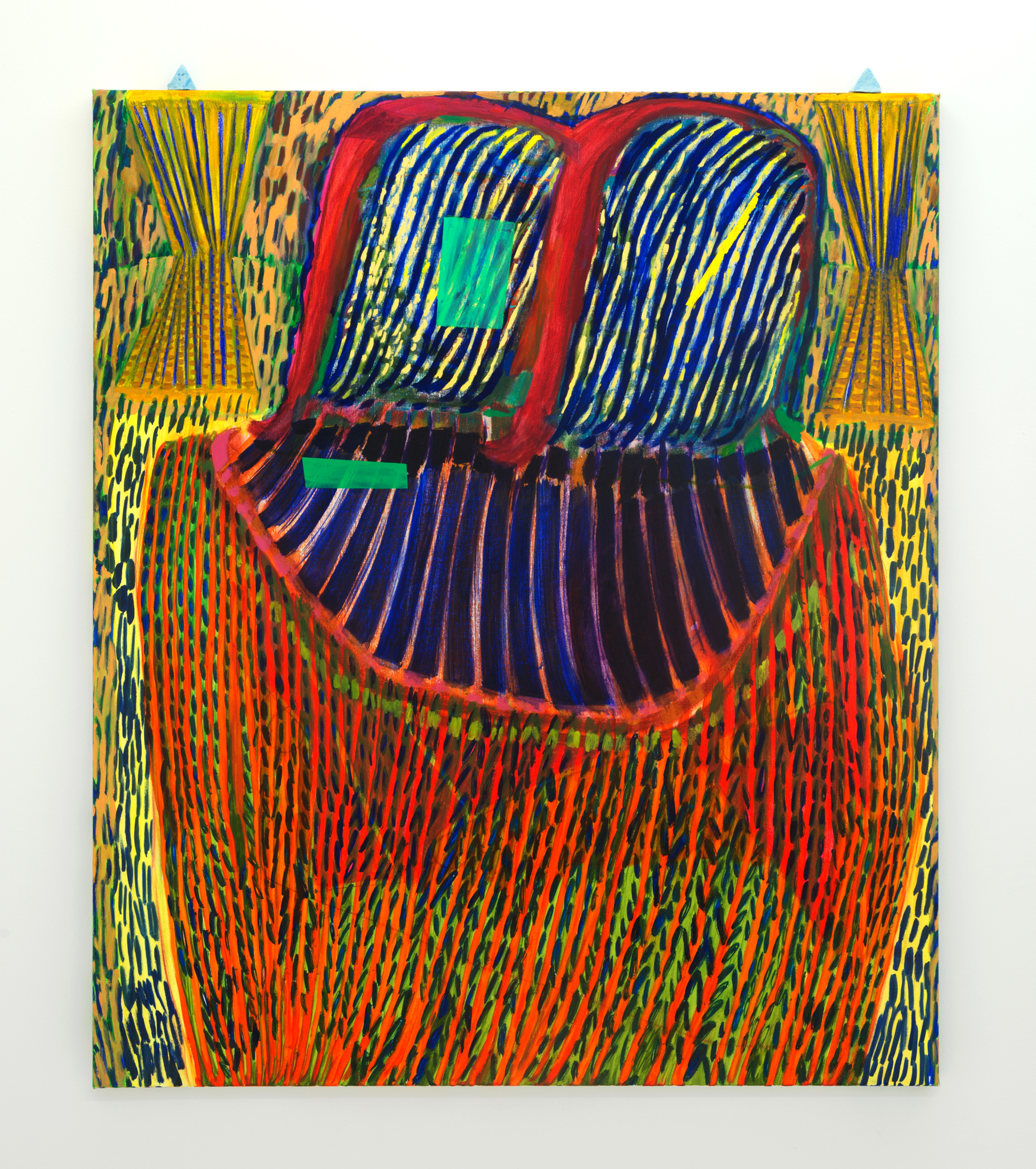 Nicola Farquhar
Folded Eyes
20 Oct – 18 Nov 2017
Auckland
"The salt in the small bowl looks up at me
with all its little glittering eyes and says:
I am the dry sea.
Your body tastes of me."
Hopkinson Mossman is pleased to present Folded Eyes, a solo exhibition of new work by Nicola Farquhar. Folded Eyes comprises a collection of new paintings, densely arranged within an installation that casts Hopkinson Mossman's gallery as a salon de refusés.
The subjects of Farquhar's portraits are abstractly yet undeniably female; mysterious hybrids of art history, science, and science-fiction. Her paintings follow the compositional conventions of portraiture – head-and-shoulders against a symbolic backdrop – but instead of human features, Farquhar's sitters are dynamic beings composed of forms that resemble, variously, cellular structures, decorative floral, and crude angular modernism.
Farquhar's images are built up from layers of marks and simple shapes foundational to both science and painting. The artist writes of her interest in "the correlation between making a body in paint, and the method by which all biological bodies establish their form; at the beginning of life a common basic geometry – circles, cylinders, dots, lines – develops during the embryonic phase and rapidly evolves into differing complex bodies." The notion of a divergent evolution, with seemingly endless possibilities, is manifest in paintings that are markedly different from one another: Loysadoy's strands of colour elongate, moving harmoniously around the surface, and the figure is calm, almost stoic; in Lalara thick impasto brushstrokes and globules build into intensely worked patterns in lush green, and lurid, almost-toxic orange; in Karl pretty pinks and royal blues sit harmoniously in delicate filigree.
In Folded Eyes the body is pictured in varying states of flux, subject to a myriad of invisible forces. The meeting points between body and environment (eyes, mouths, noses) are represented as intense sites of exchange, often densely worked in whirling impasto or jagged jungly forms. Some figures appear to have developed advanced camouflage to mimic elements of their environment, in others multiple mutations have resulted in radiant auras and tentacle-like filaments. In Farquhar's imaginative system the body is not distinct from nature, rather it is an active biological form composed of the same mutable, malleable components.
Nicola Farquhar (b. 1972, Hamilton) graduated from Elam School of Fine Art's MFA program in 2009. Recent exhibitions include: Necessary Distraction: A Painting Show (curated by Natasha Conland), Auckland Art Gallery Toi o Tamaki (2015); Rustles, Hopkinson Mossman, Auckland (2015); Method and Gesture, Utopian Slumps, Melbourne (2013); Daylight's Feeling Forms, Hopkinson Mossman, Auckland; New Revised Edition, City Gallery, Wellington (2013); and Porous Moonlight, Papakura Art Gallery (2013).
quote: Ursula Le Guin, 'Salt', from Late in the Day: Selected Poems 2010-2014