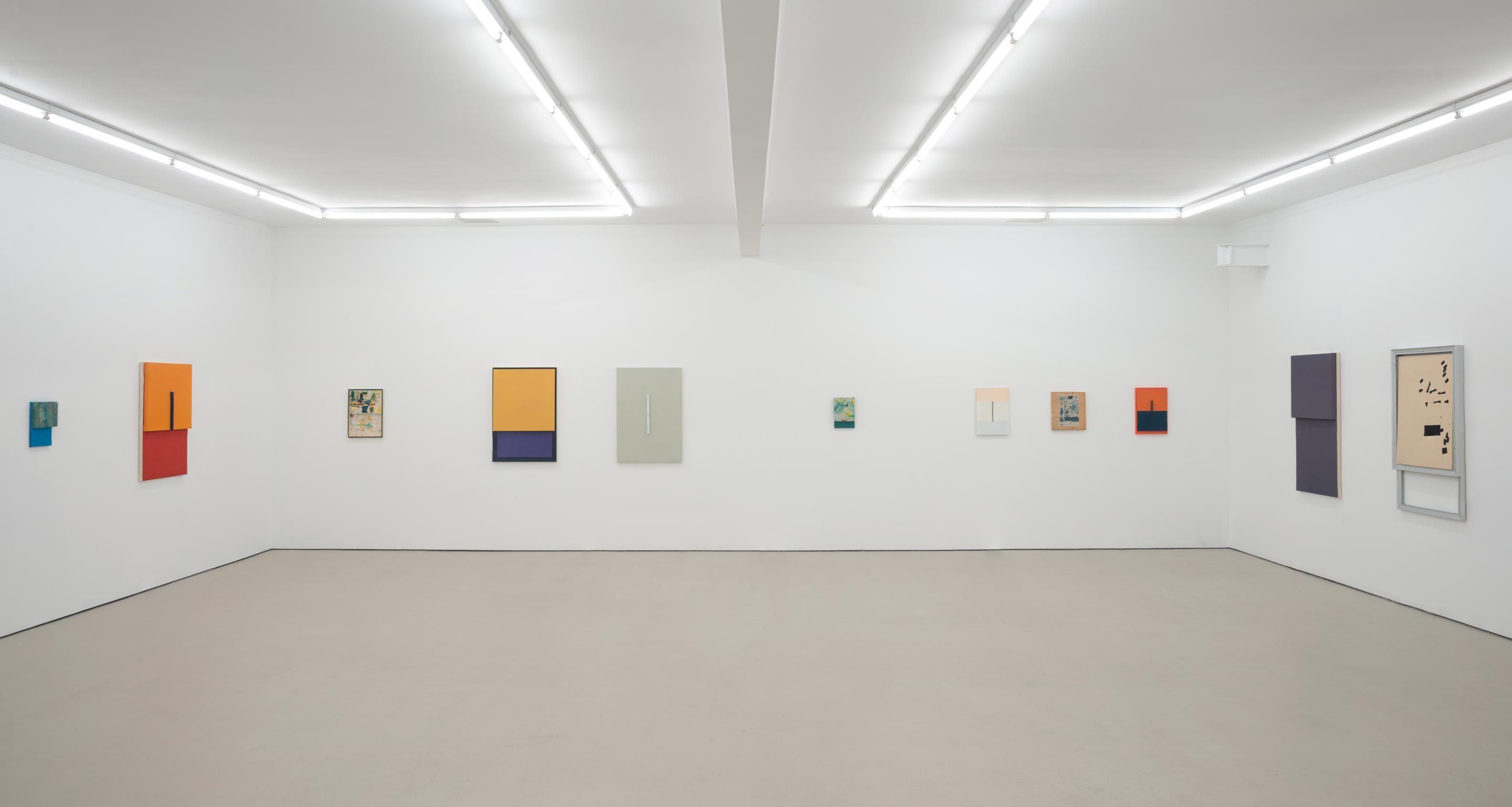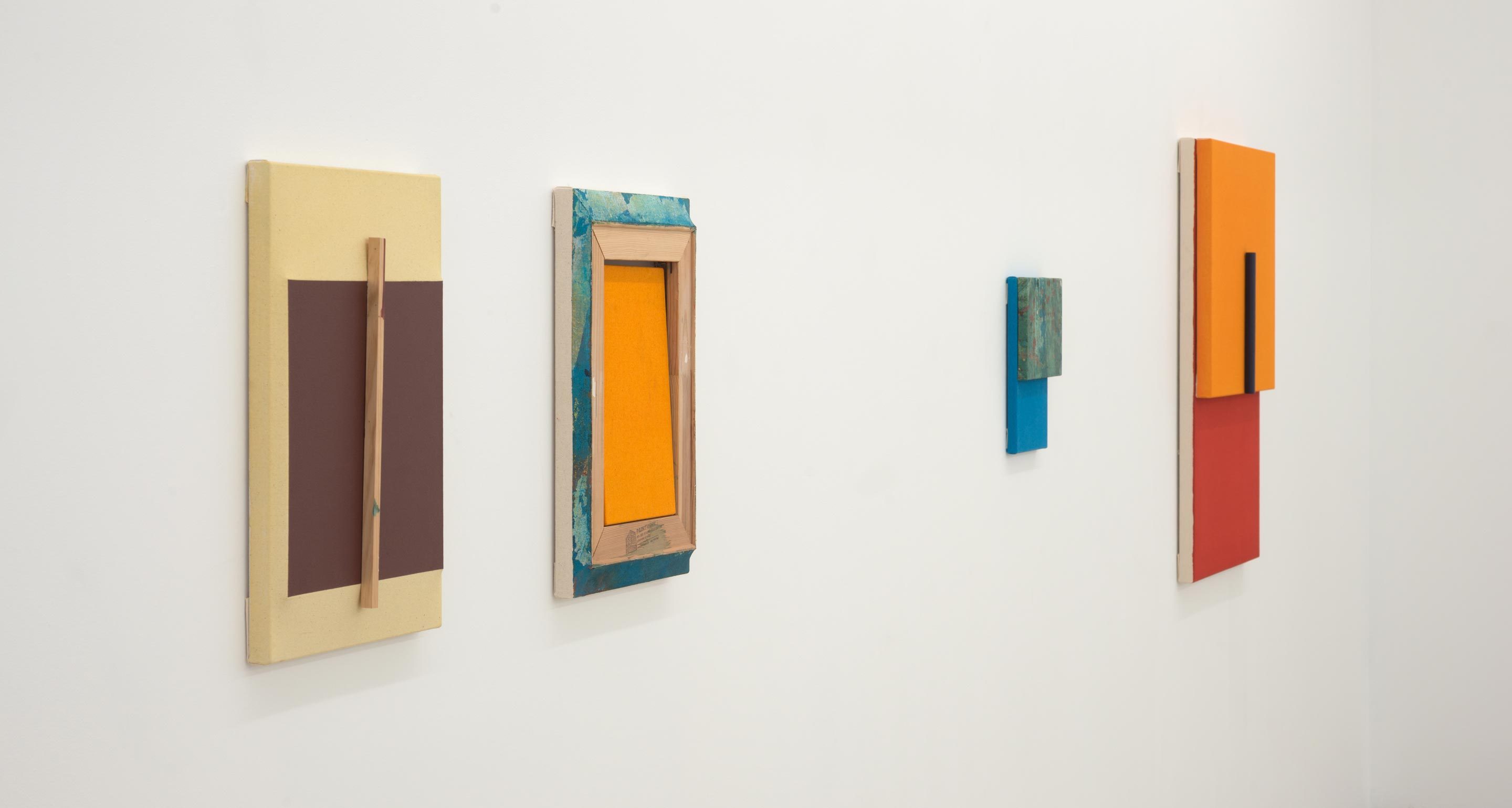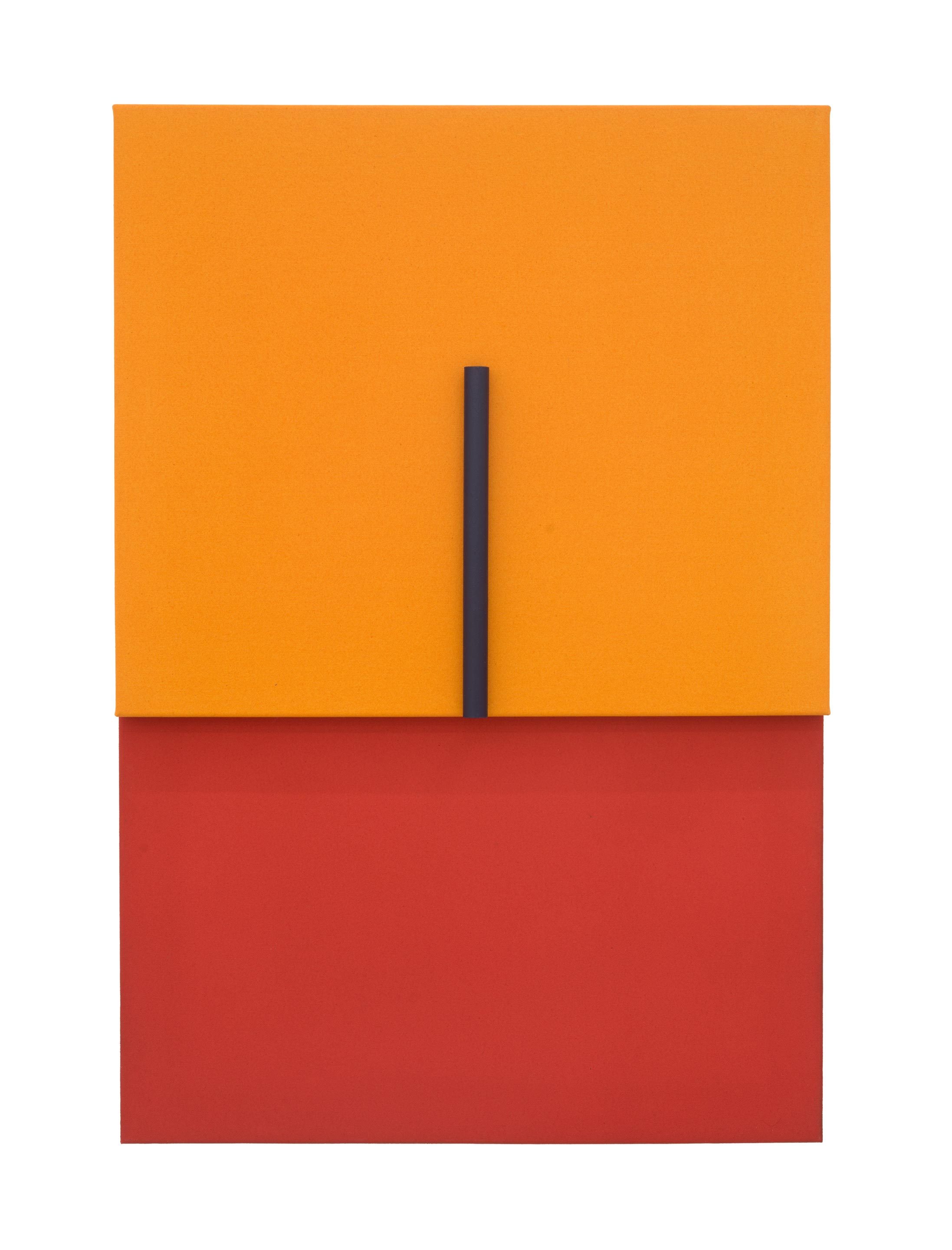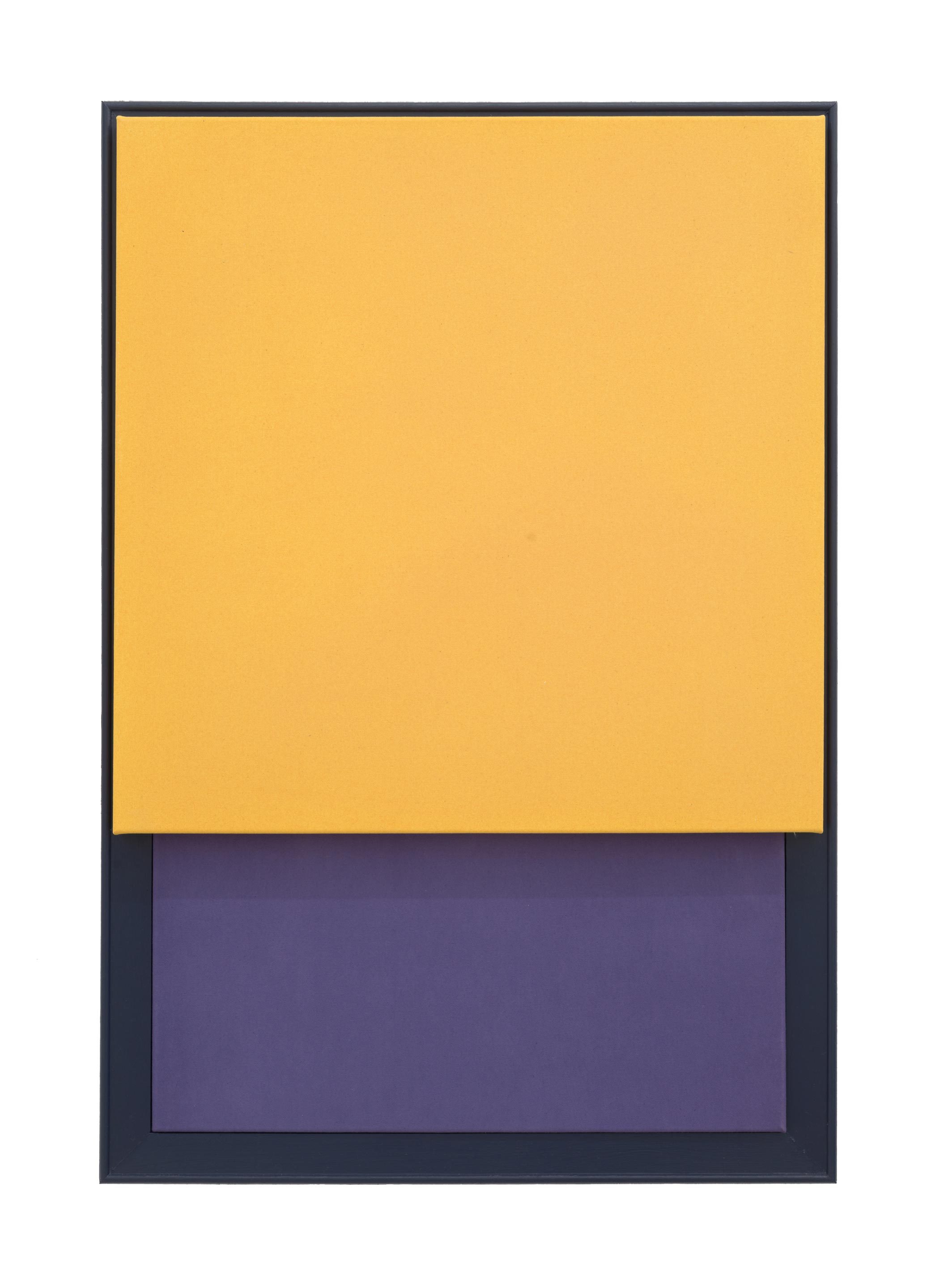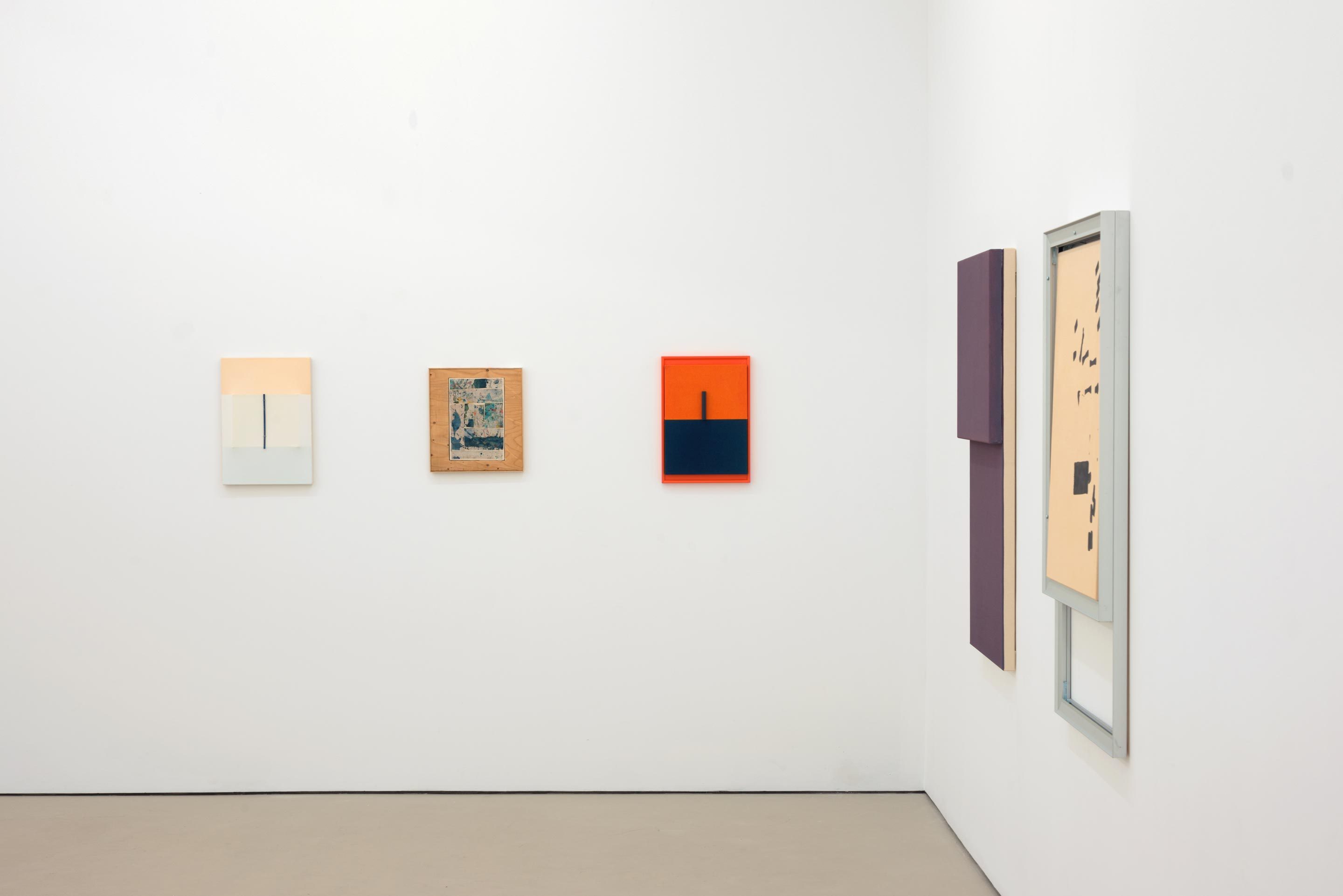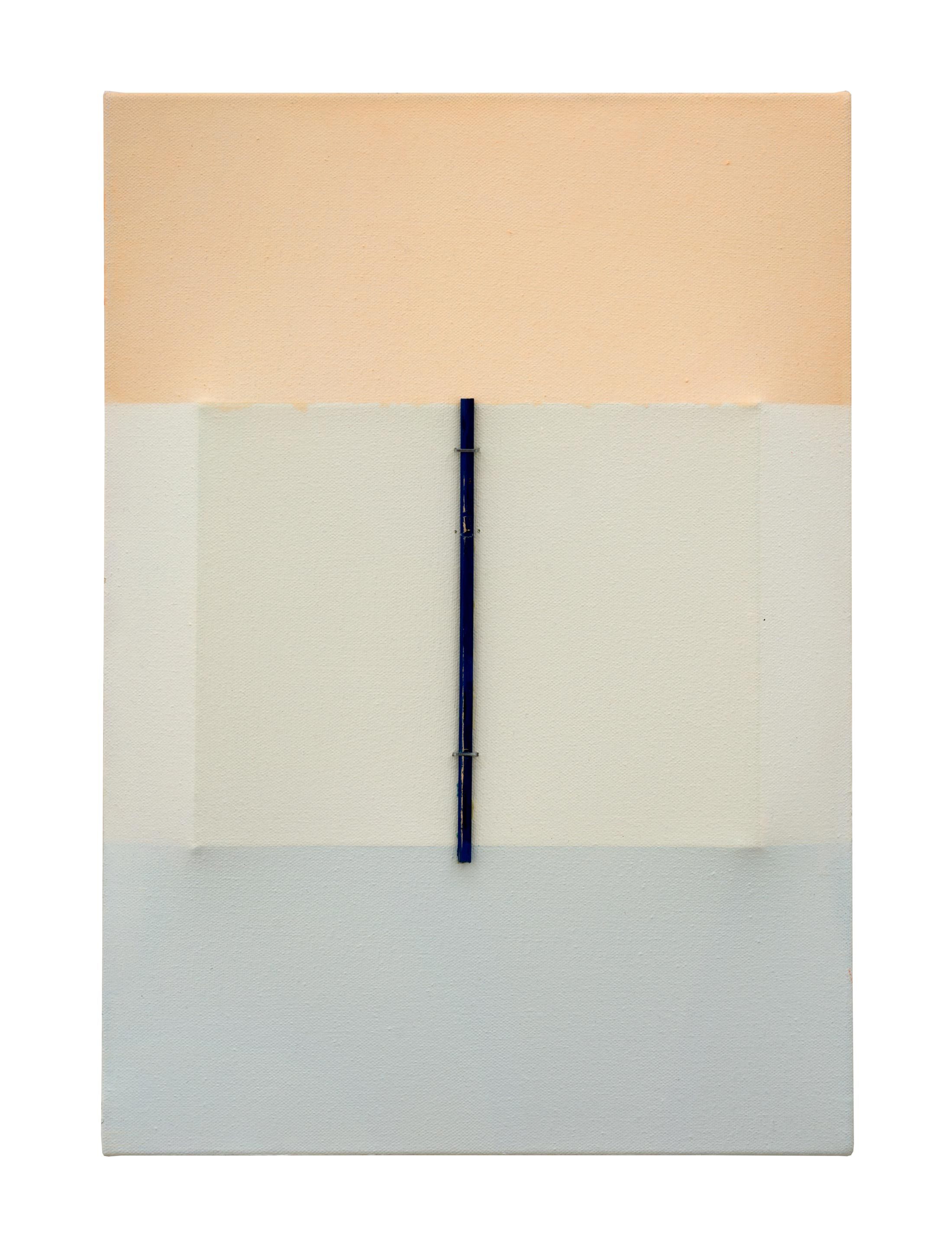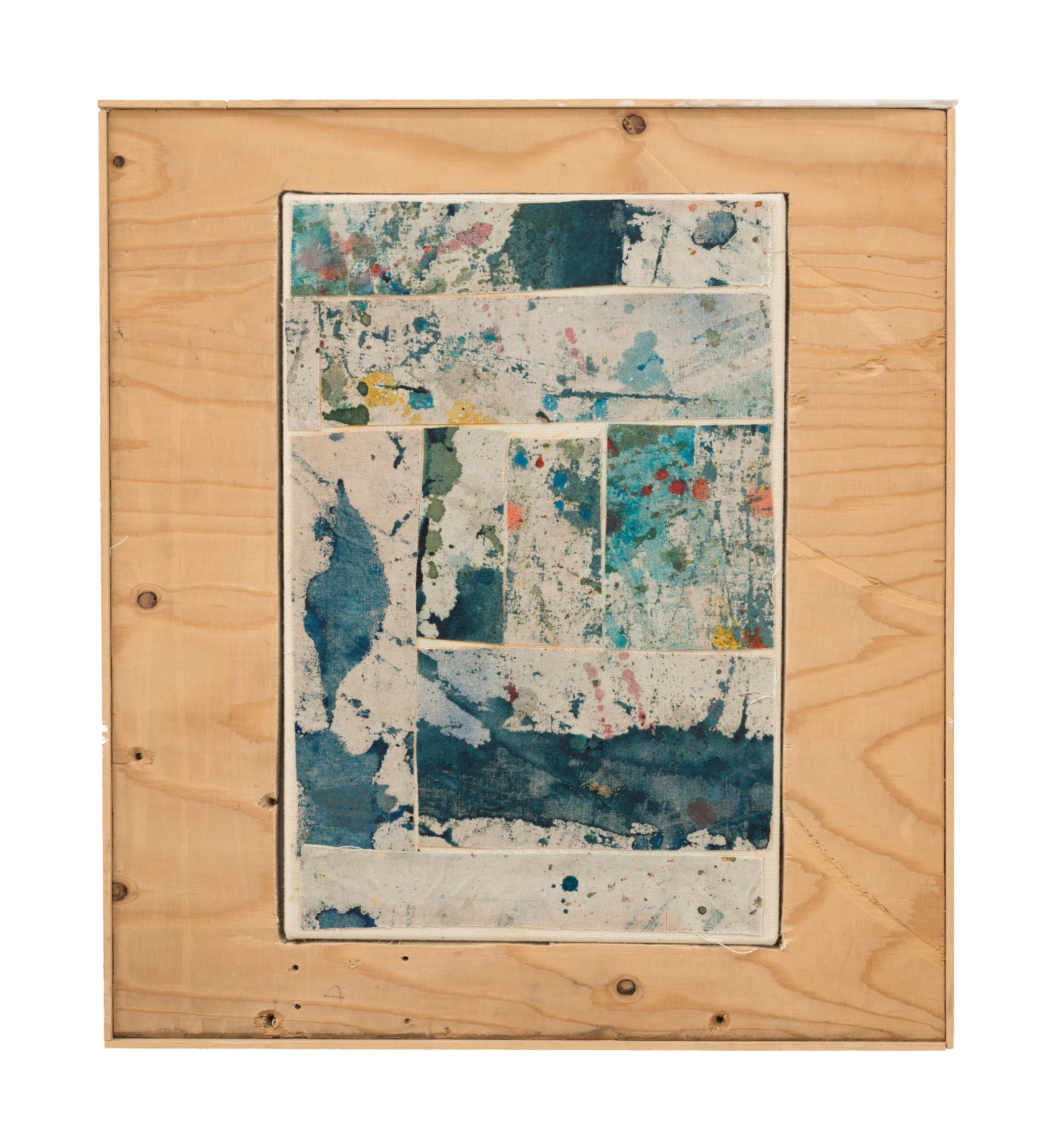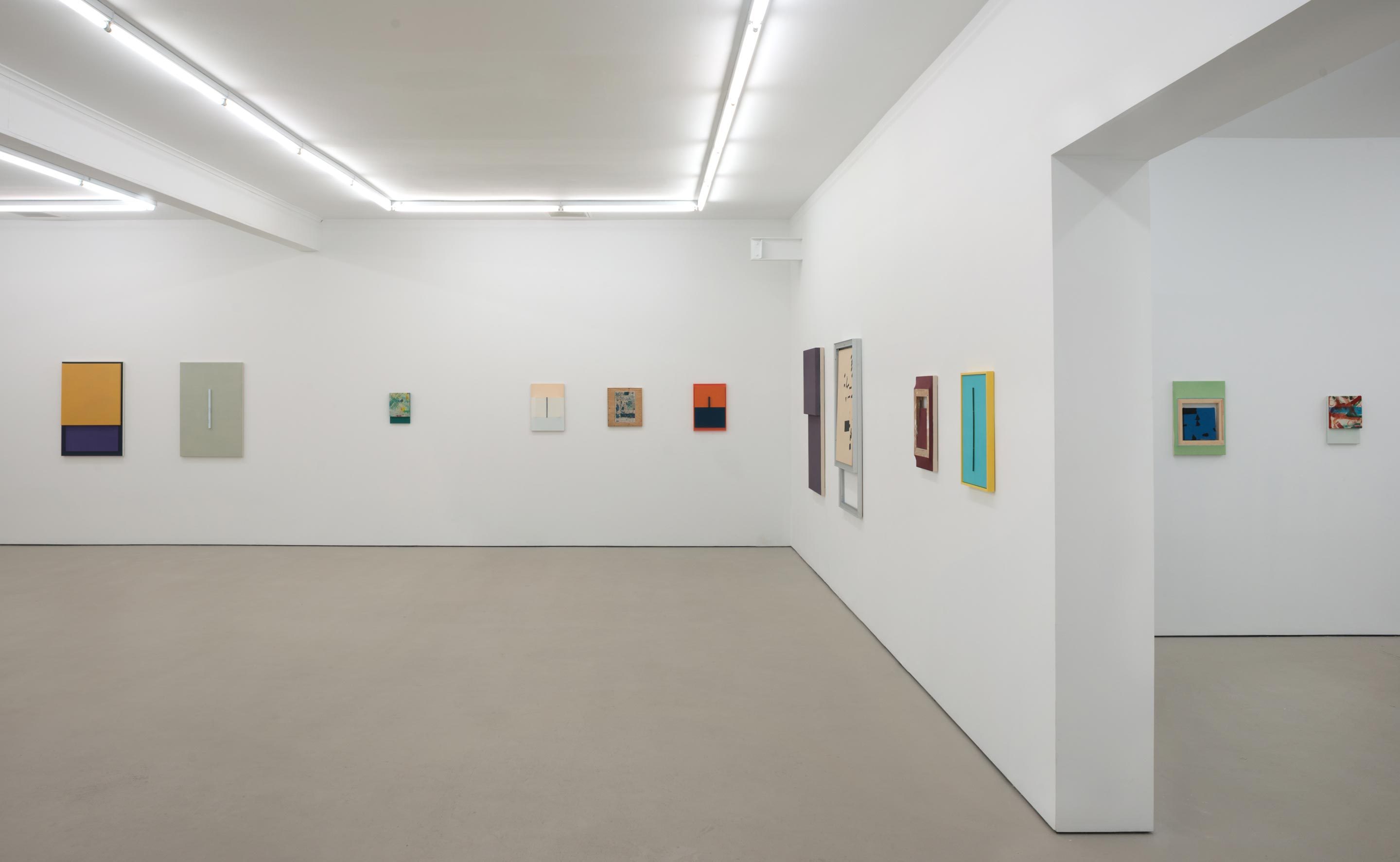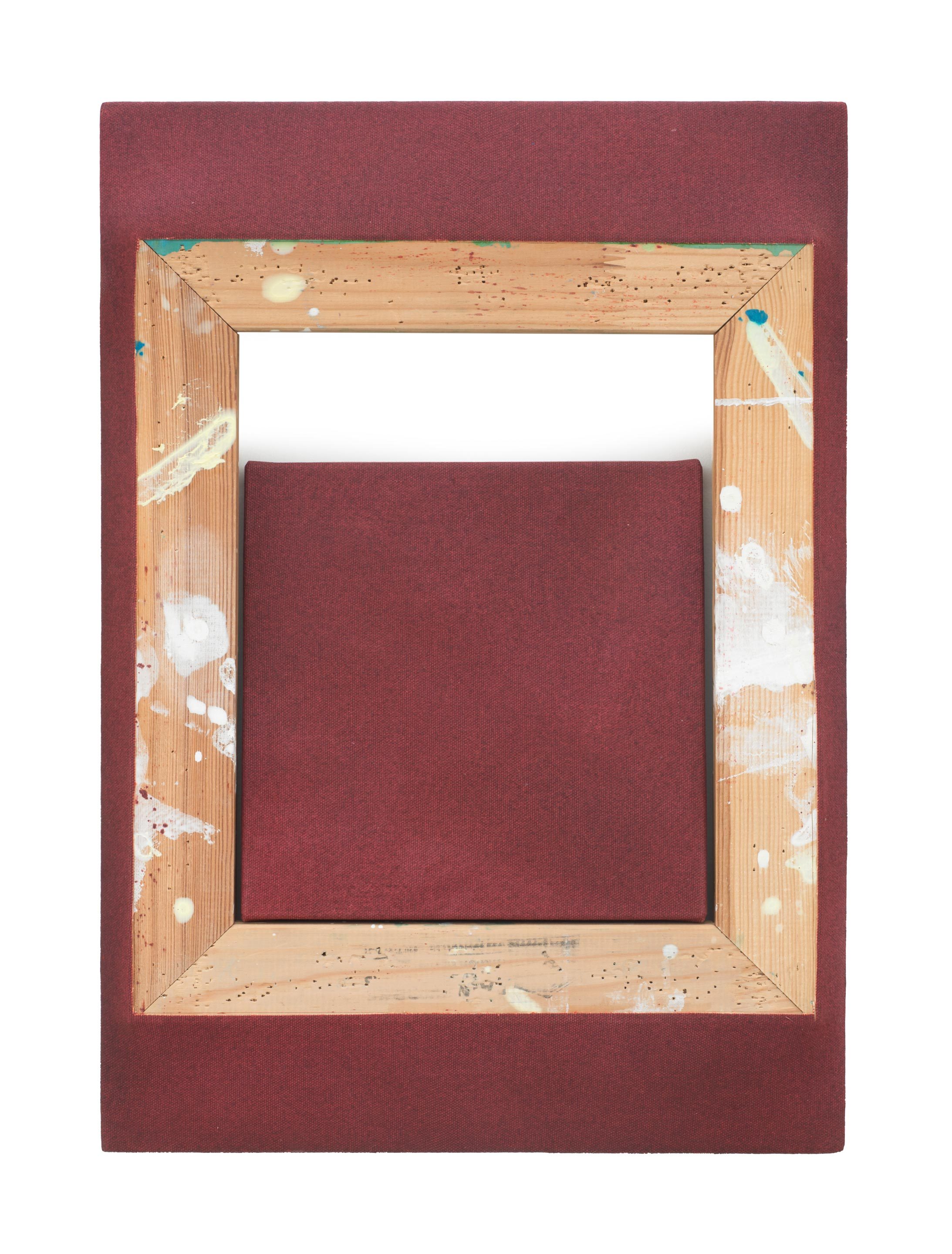 Oliver Perkins
Armatures
15 May – 20 Jun 2015
Hopkinson Mossman is pleased to present Armatures, a solo exhibition of new paintings by Oliver Perkins.
Armatures brings together a suite of diverse and energetic works; from large-scale austere line paintings, to small, dense, three-dimensional constructions. Here, paintings have been pushed and pulled, twisted or turned, layered or extracted. In some works the surface protrudes – stretched over a second stretcher implanted under the canvas – while in other works pieces of stained canvas, cross sections of stretcher bars or lengths of dowel are layered and glued on top. Edges are highlighted and disintegrate, colours bleed, drip, or are starkly monochromatic.
An armature is an internal support structure; in engineering it is a motor or generator, in traditional sculpture-making the term refers to the framework on which a sculpture is built. Accordingly, the title of Perkins' show points to both a construction logic wherein the basic materials of painting (frame, support, canvas, pigment) act as generators of form, and suggests a crucial sense of movement or revolution in his practice. The artist himself here becomes an armature, a motor, and each work a direct register of the momentum and energy generated in the studio.
The shifting scales and eccentric materiality of Armatures orchestrate a syncopated rhythm. The energy internal to each work builds a generative syntax; each painting (or lexeme) adds its own pacing and inflection; messy, loose canvases seem chattering, active, where an almost-blank surface pushed into space might give pause.
Perkins' signs of activity, his rich palette and compositional strategies allude to a range of abstract painting's most recognizable idioms (Pollock, Albers, Newman, Frankenthaler, Palermo, Knoebel etc., or closer to home, Driver), yet the grandness of these legacies is offset both by the modesty of painterly/handyman tinkering and by the perversity of the cuts, bleeds and implants. The prevailing narrative is that of the studio. Marks that appear as laboured gestural abstraction are in fact incidental; an overflow from the dyeing process or the residue from cleaning a brush. Areas of dense patterning in some works appear more purposeful, but are simply Birkenstock prints from an active studio floor.
Oliver Perkins was born in 1979 in Christchurch and now works between Christchurch and London. Recent exhibitions include: Dean Leavin/Oliver Perkins, Rod Barton, London (2014); When I paint my masterpiece, Hopkinson Mossman, Auckland (2014); Instruments, Hopkinson Mossman, Auckland (2013); John Moores Painting Prize, Liverpool (2012); Accordion, Cell Project Space, London (2011).