Peter Robinson Acktion Painting / Acktion Sculpture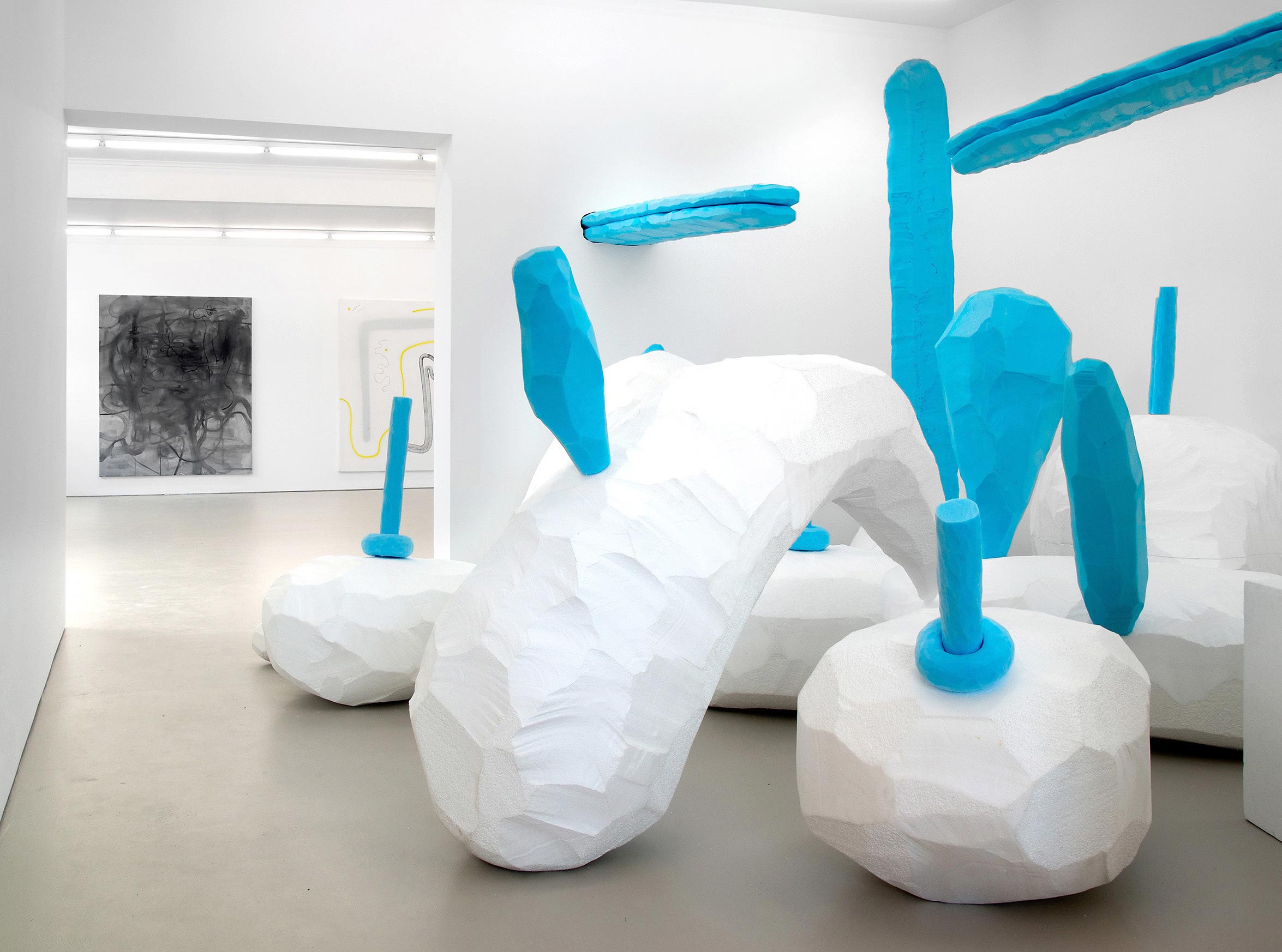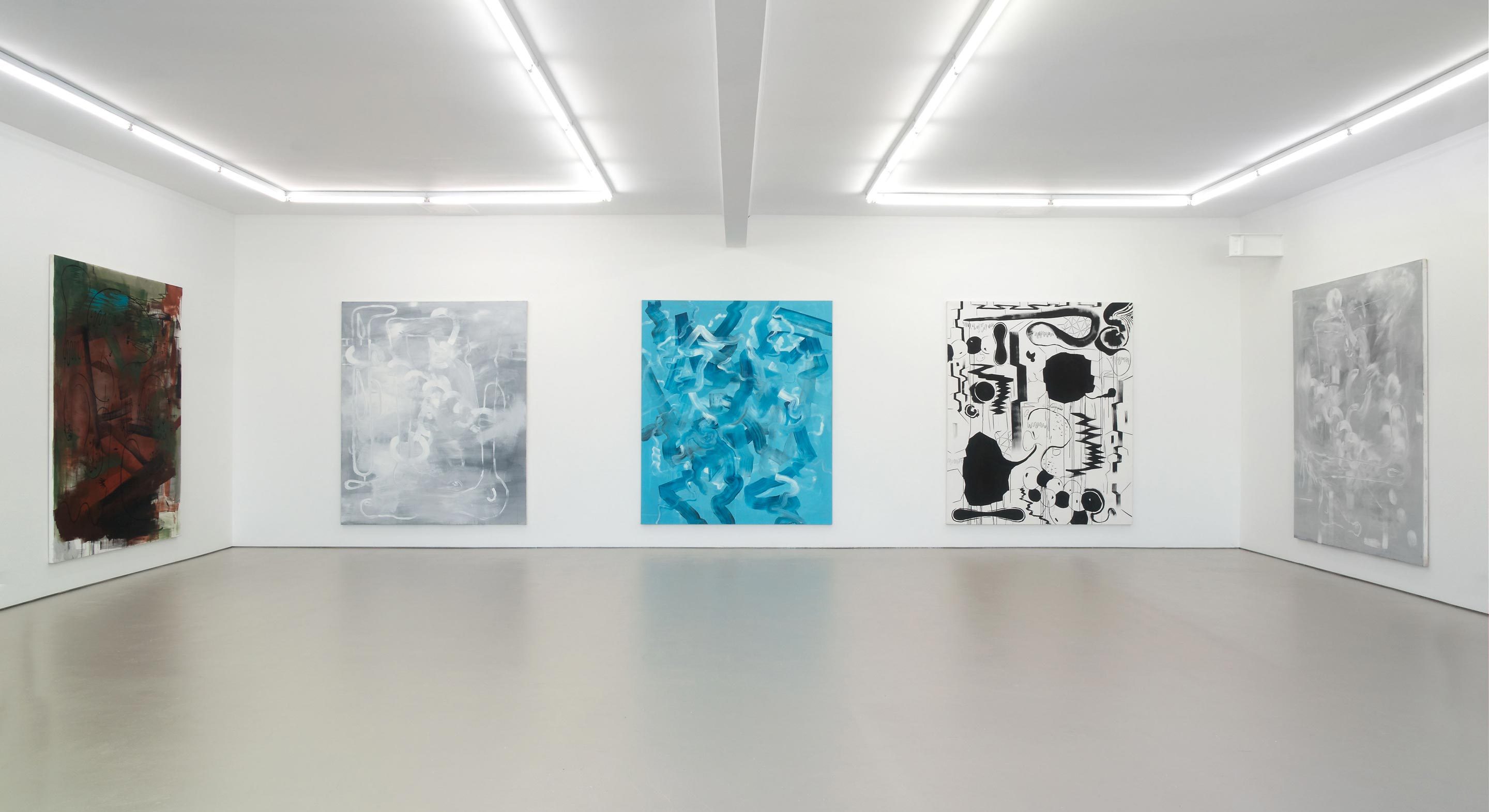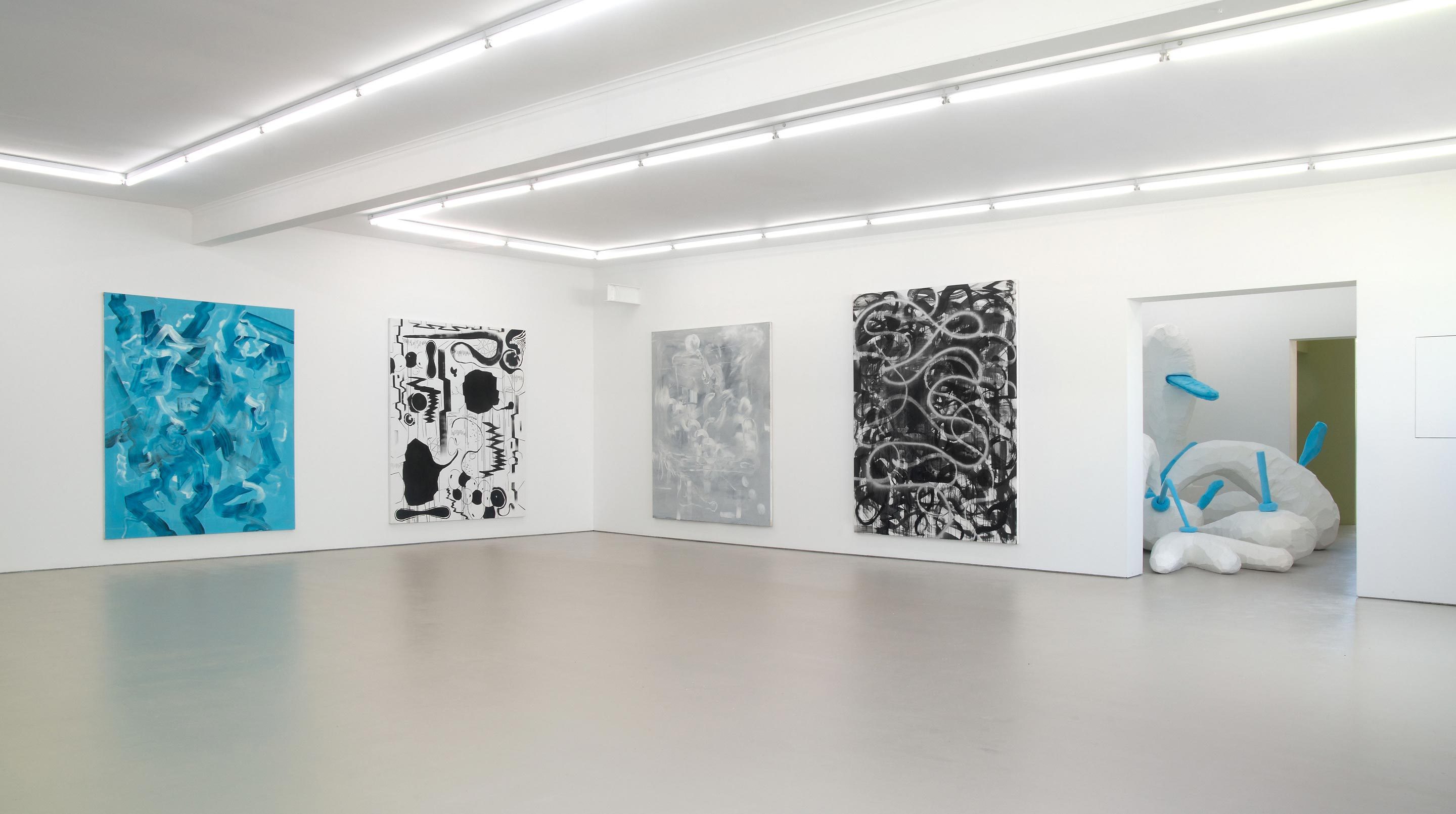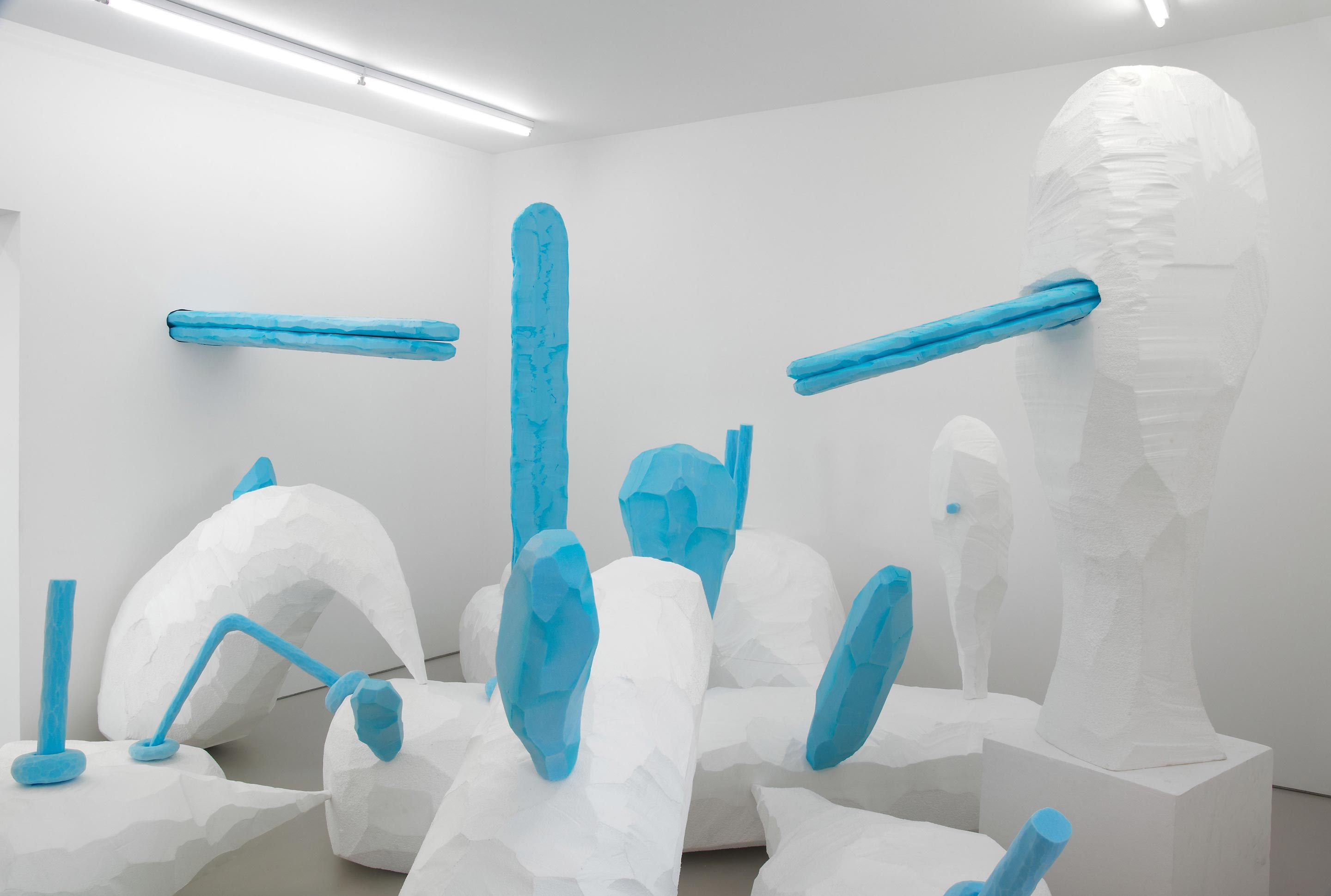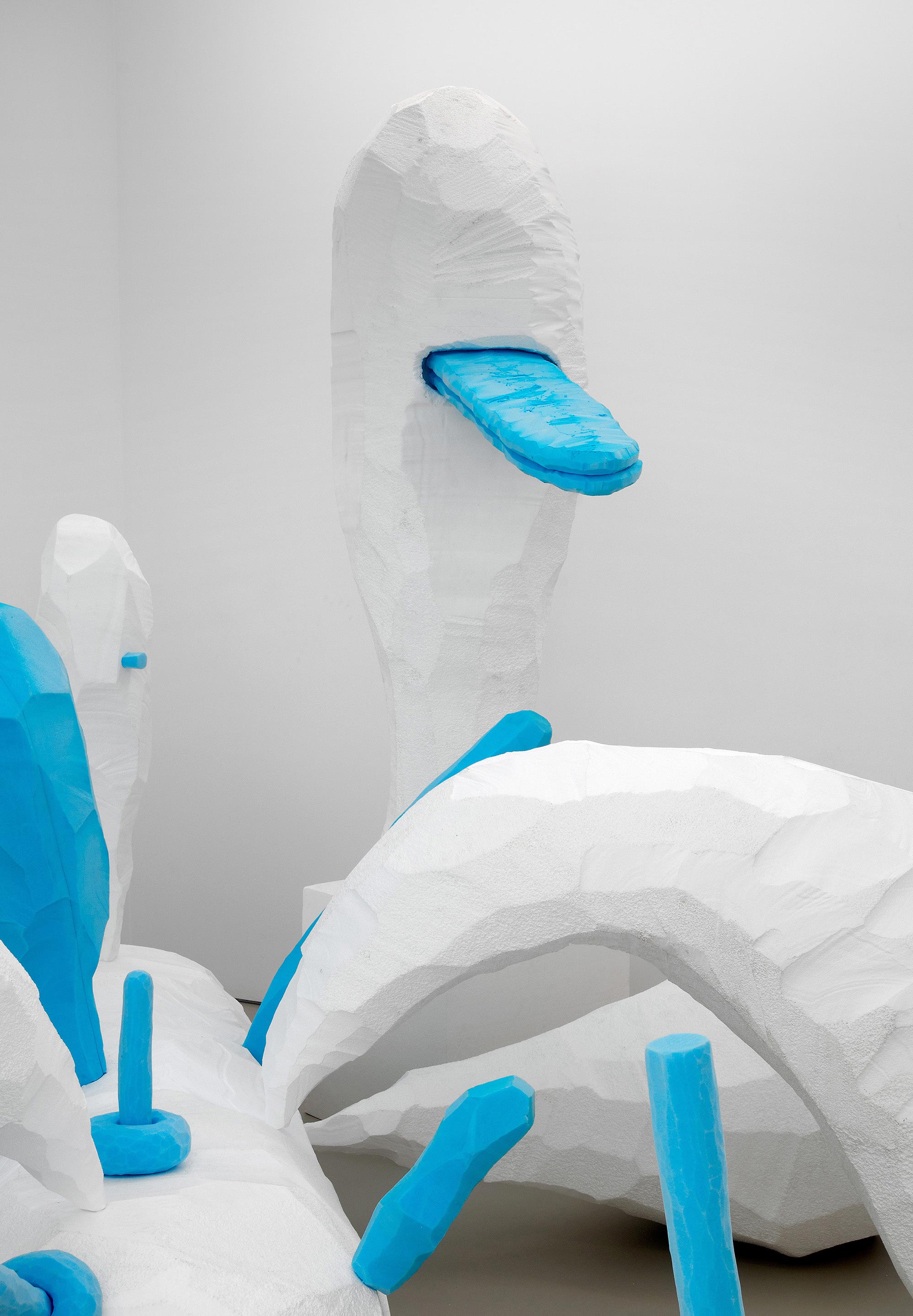 Peter Robinson
Acktion Painting / Acktion Sculpture 
13 September – 12 October 2013
Auckland
Hopkinson Mossman is pleased to present Acktion Painting / Acktion Sculpture, an exhibition of large-scale works by Peter Robinson from 2006-2008.
As the title suggests, the Acktion Paintings are the result of a very physical process; of quick, immediate gestures in space. Some works contain an intense movement of loose fluid marks including sketches of figures, flowers, chains and genitals that ooze or burst from one another. Others are more abstract and present almost monochromatic colour as a lens of giant twisting brushstrokes. Shown together here for the first time, they reveal what appears to be a cathartic moment for the artist as ideas –old, new, borrowed, familiar and strange– spew forth on the canvas.
Where in earlier paintings Robinson acerbically tests the boundaries of political correctness, the Acktion Paintings tap into something rudimentary in an art historical lineage; an archetypal visual language that has been the domain of artists across the past century, from Joan Miro to Willem De Kooning, Barry Le Va to Jean-Michael Basquiat. Robinson's has a long-standing fascination with the politics of imported legacies and a shrewd ability to engage both the physical and cultural ramifications of his chosen references. In the Acktion Paintings, historic influences are reduced to signs and jumbled together to chart a liminal space in the artist's practice between formalism and the unconscious mind.
As always, there is an element of comedy at play in Robinson's work. In this case, it lies in the absurdity or paradox of making self-conscious subconscious paintings. The surfaces betray this awkwardness – each is a battleground between the id's wild gestations, and the super ego's hyper-awareness of the formal legacies they invoke.
Ack (re-Ack), the polystyrene and foam sculpture that occupies the small gallery, is a reincarnation of Ack; a condensed version of the huge form that snaked through Artspace in 2006 and subsequently in the Auckland Art Gallery for the 2008 Walters Prize exhibition. As with all Robinson's polystyrene forms, Ack (re-Ack) is a metaphorical iceberg with much lurking beneath the waterline. The messy politics of the paintings are here played out in space through a comically aggressive occupation of the gallery. Appendages punch through space from the insidious white, weightless volume of polystyrene, while blue foam beaks protrude from head-like forms or sprout directly from the gallery wall.
Peter Robinson (born Ashburton, 1966) studied sculpture at Ilam School of Fine Arts (1985-1989), and now lives and works in Auckland. Robinson's work has been exhibited extensively in New Zealand and internationally. He was New Zealand's representative at the 49th Venice Biennale (2001), participated in the 11th and 18th Biennale of Sydney (1998/2012) and the 8th Baltic Triennale of International Art, Vilnius (2002). In 2013 Robinson made major new projects for the 5th Auckland Triennial (curated by Hou Hanru) and the 13th Istanbul Biennale (curated Fulya Erdemci). Robinson was nominated for the Walters Prize in 2006 for The Humours at Dunedin Public Art Gallery, and again in 2008 when he won for his exhibition ACK at Artspace, Auckland.