Role Models
Curated by Rob McKenzie
Robert Bittenbender, Ellen Cantor, Jennifer McCamley, Josef Strau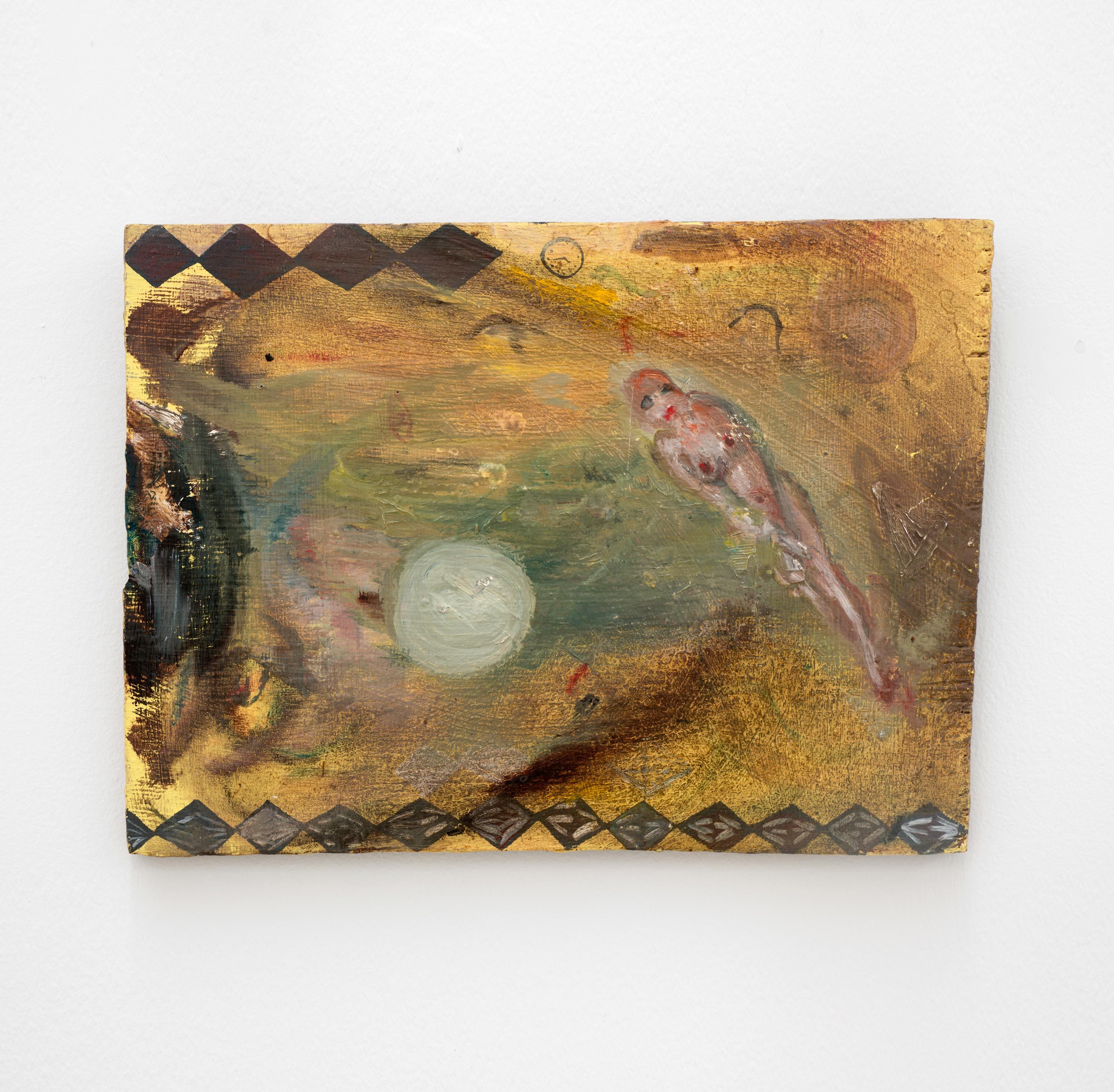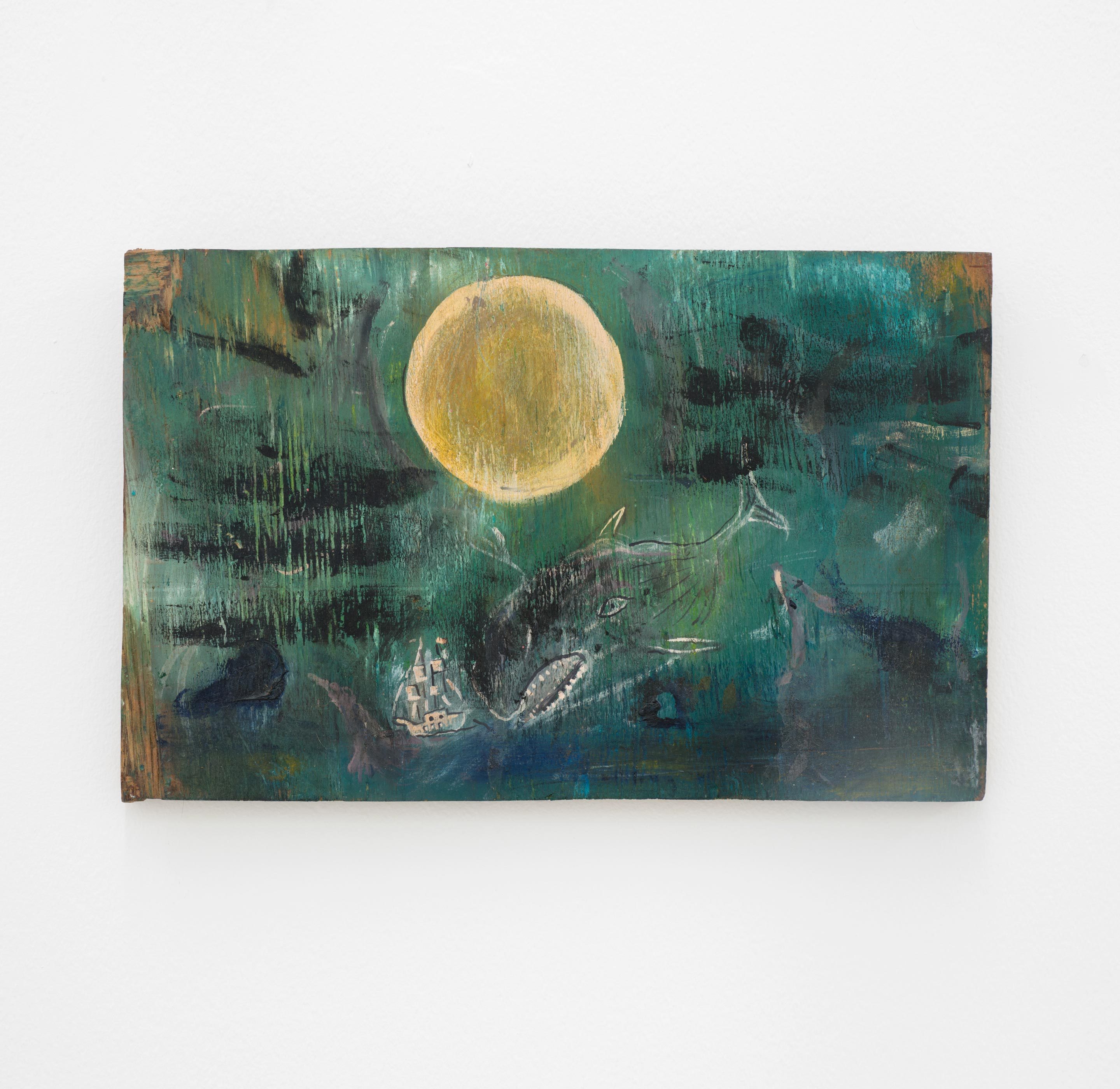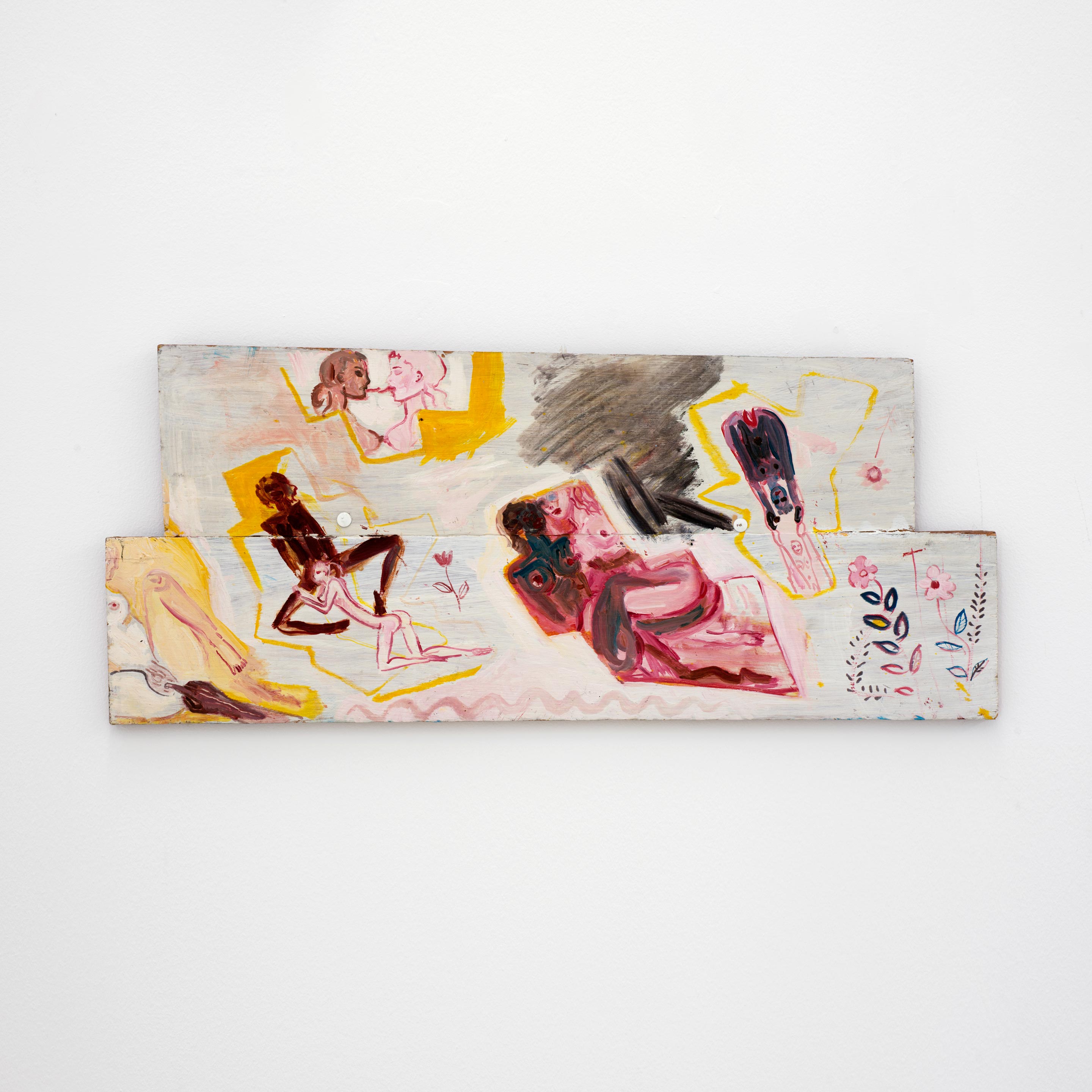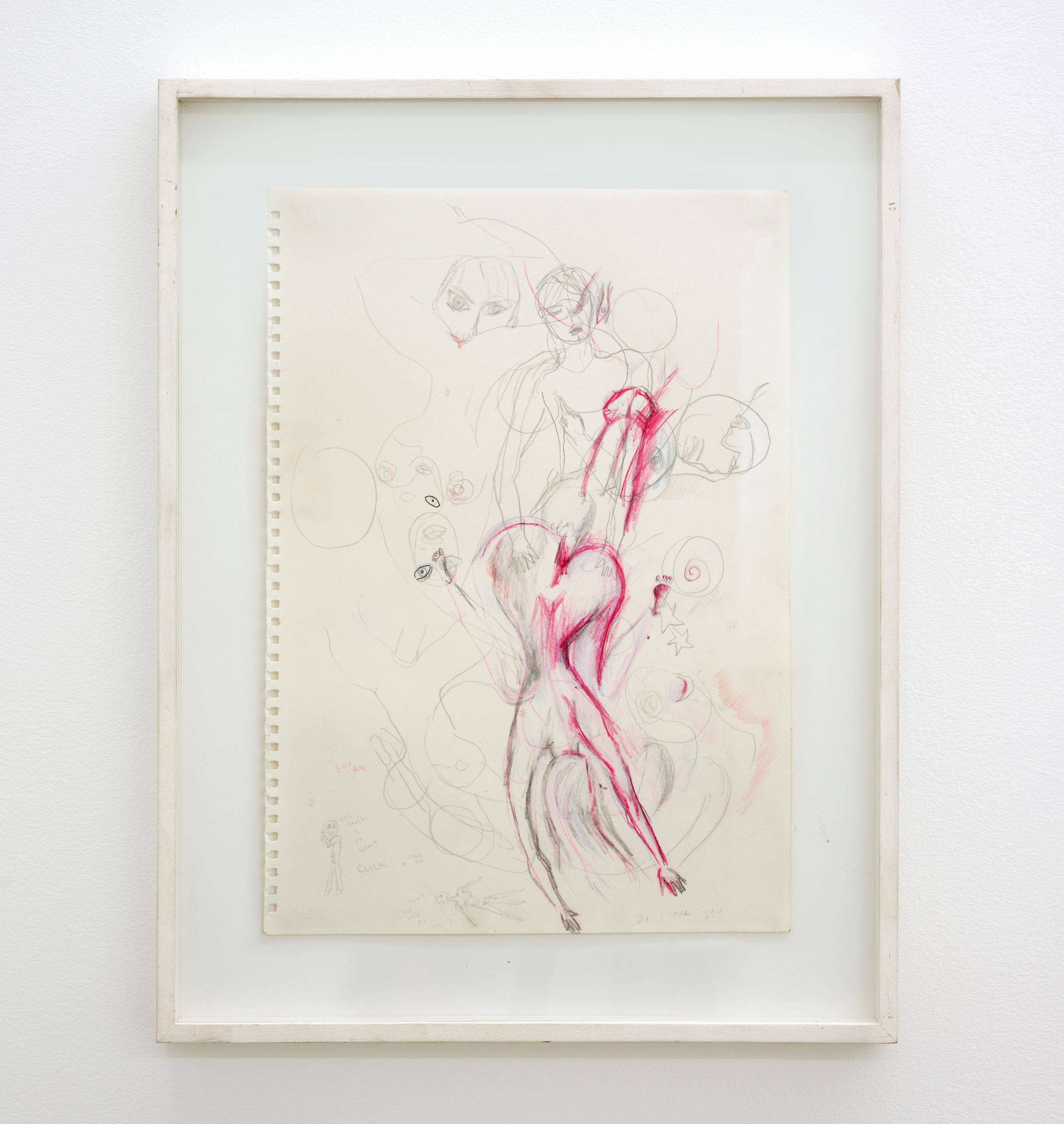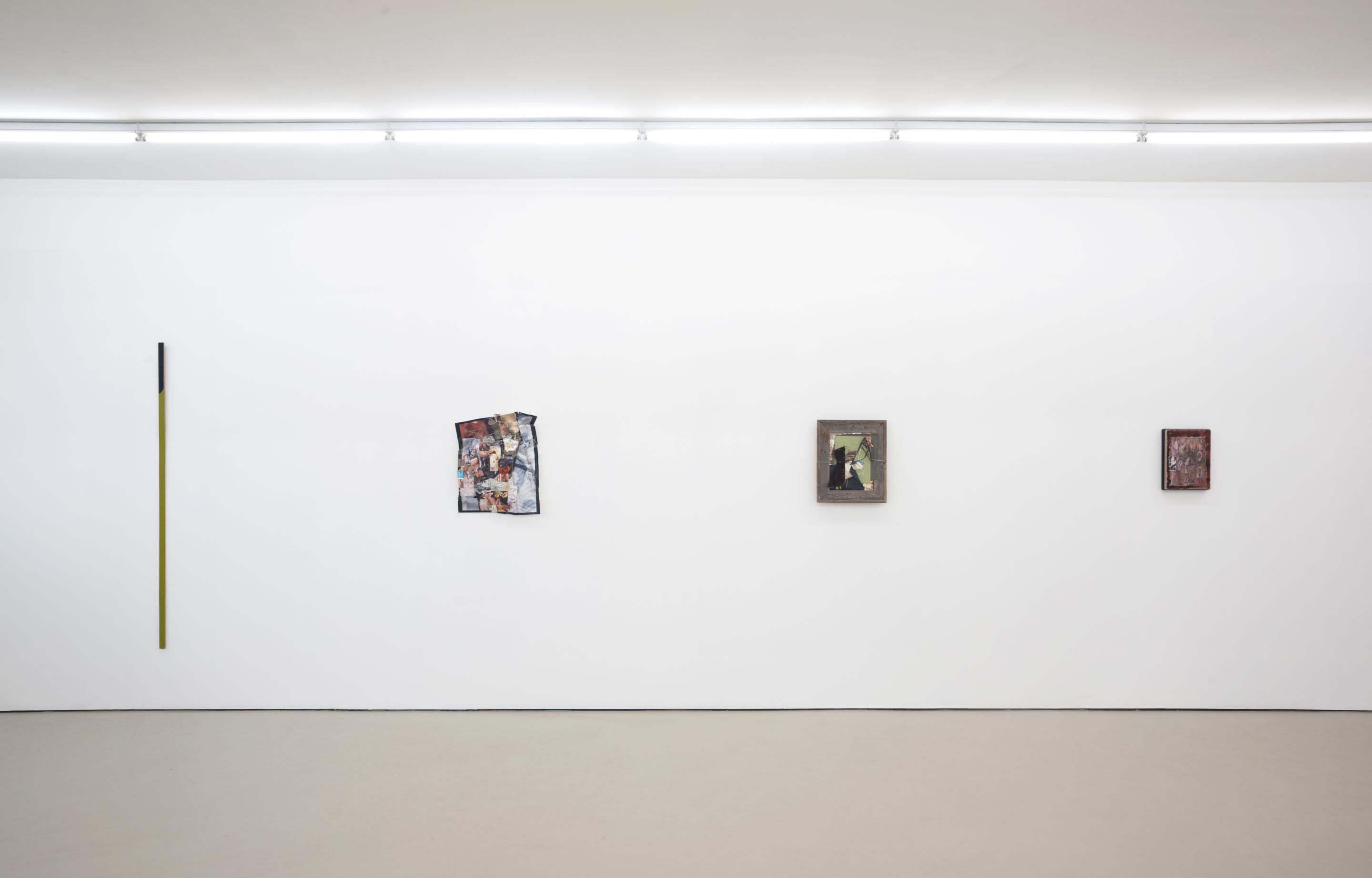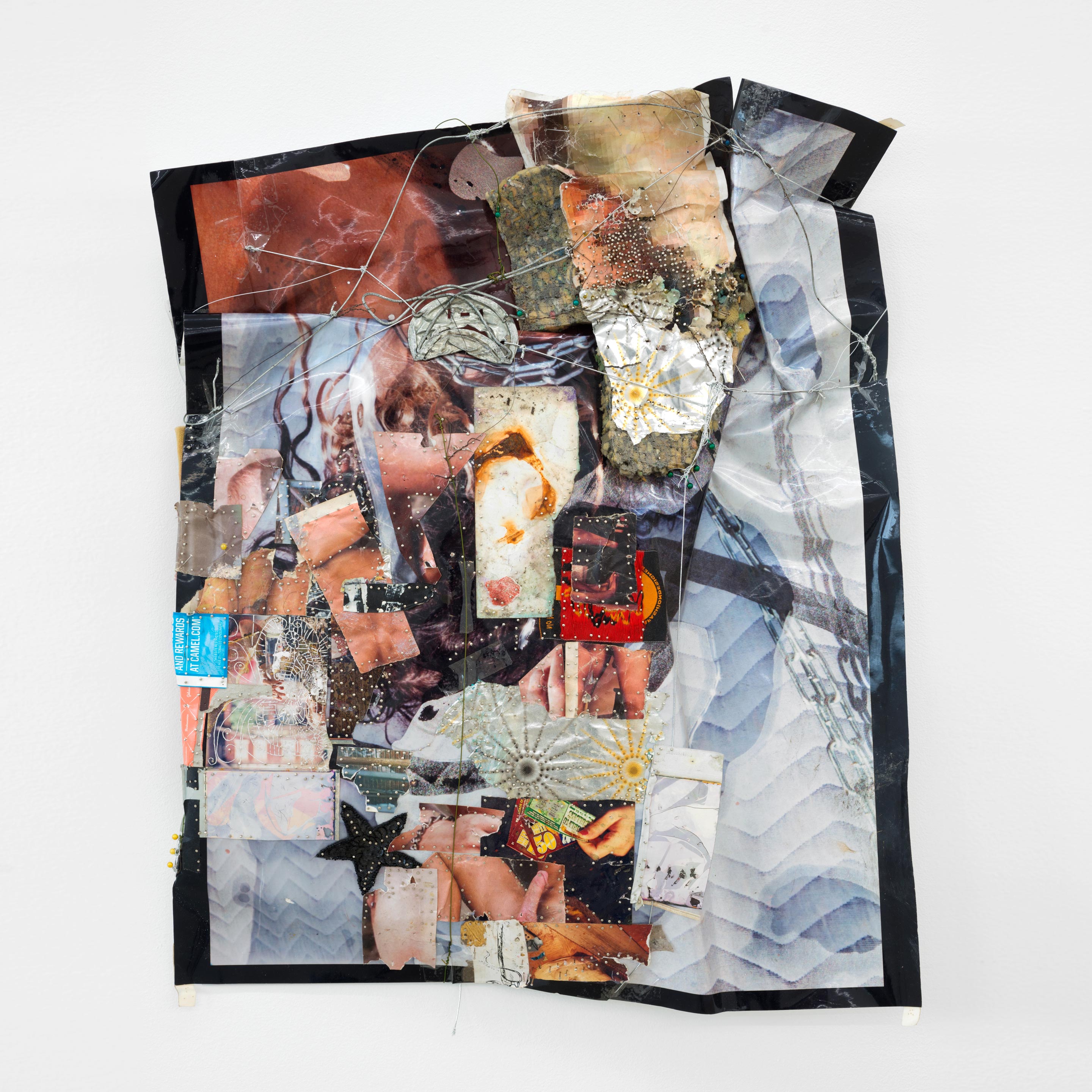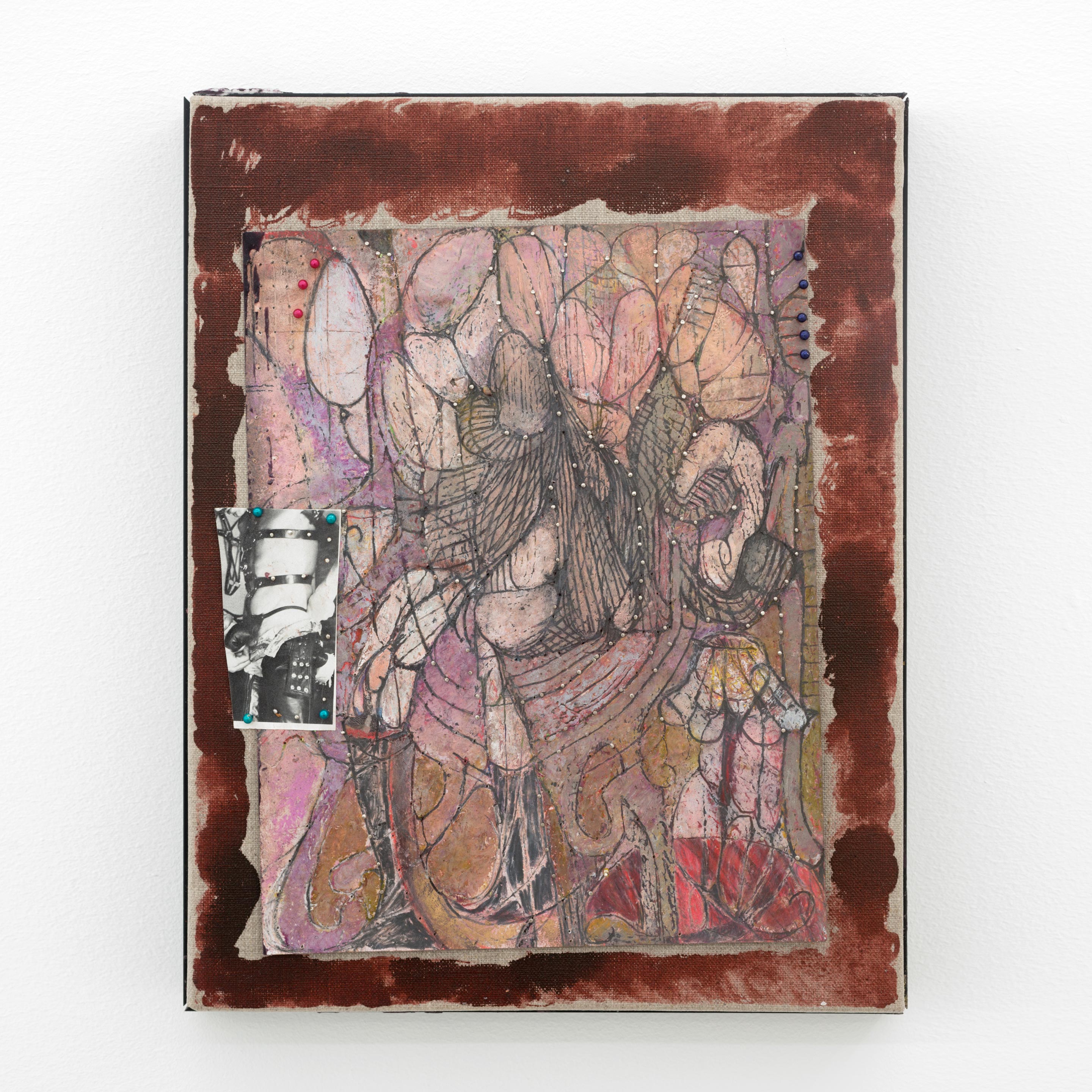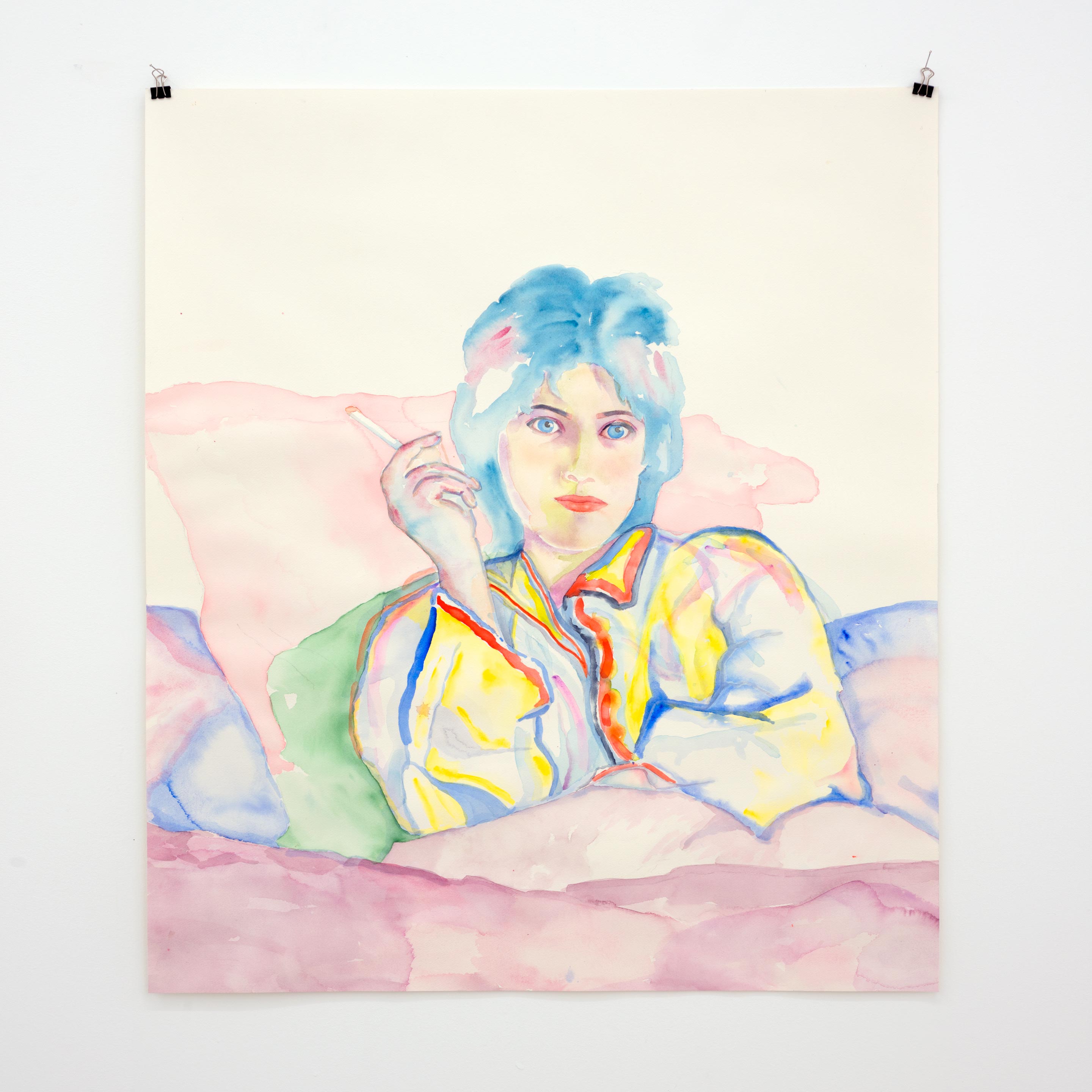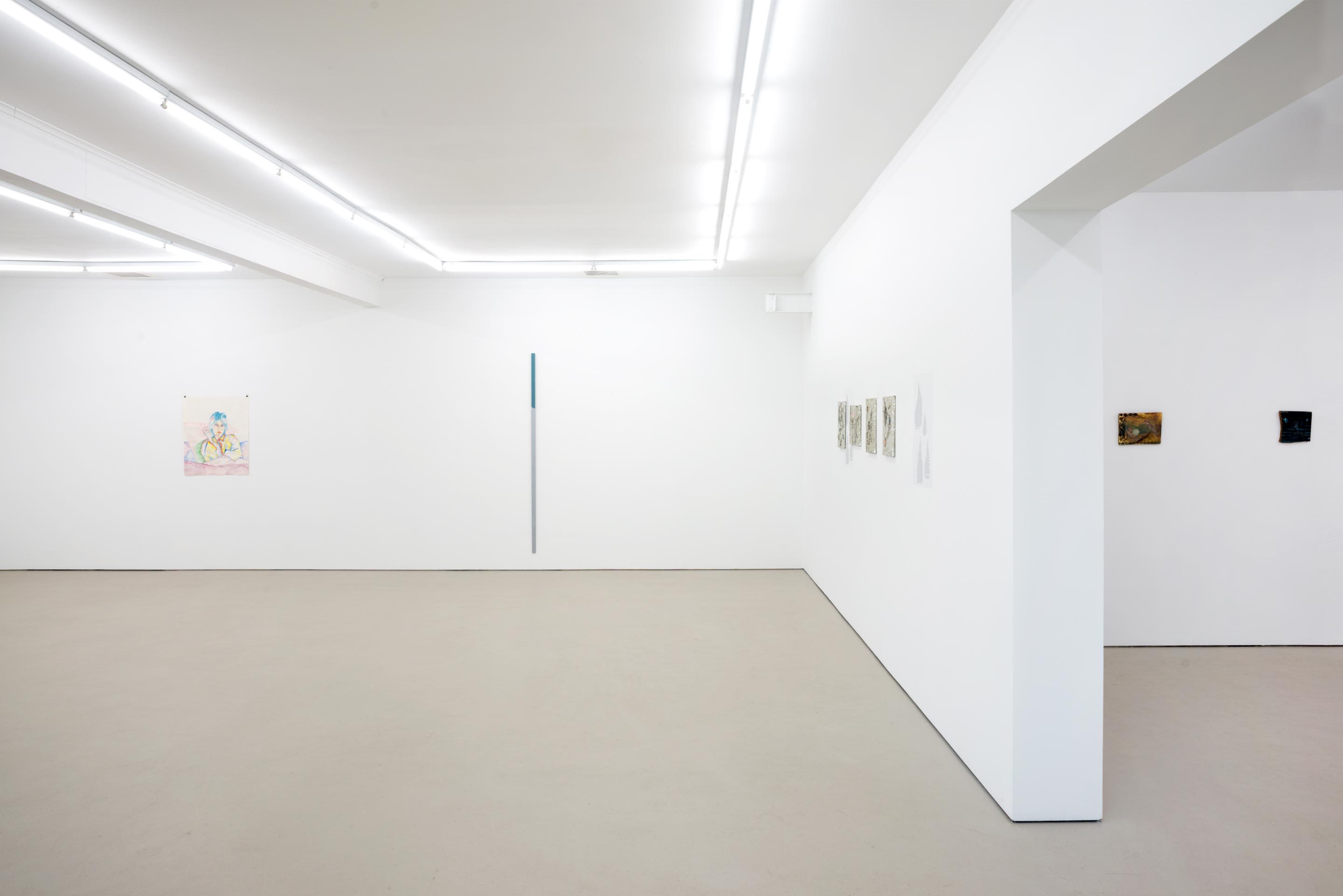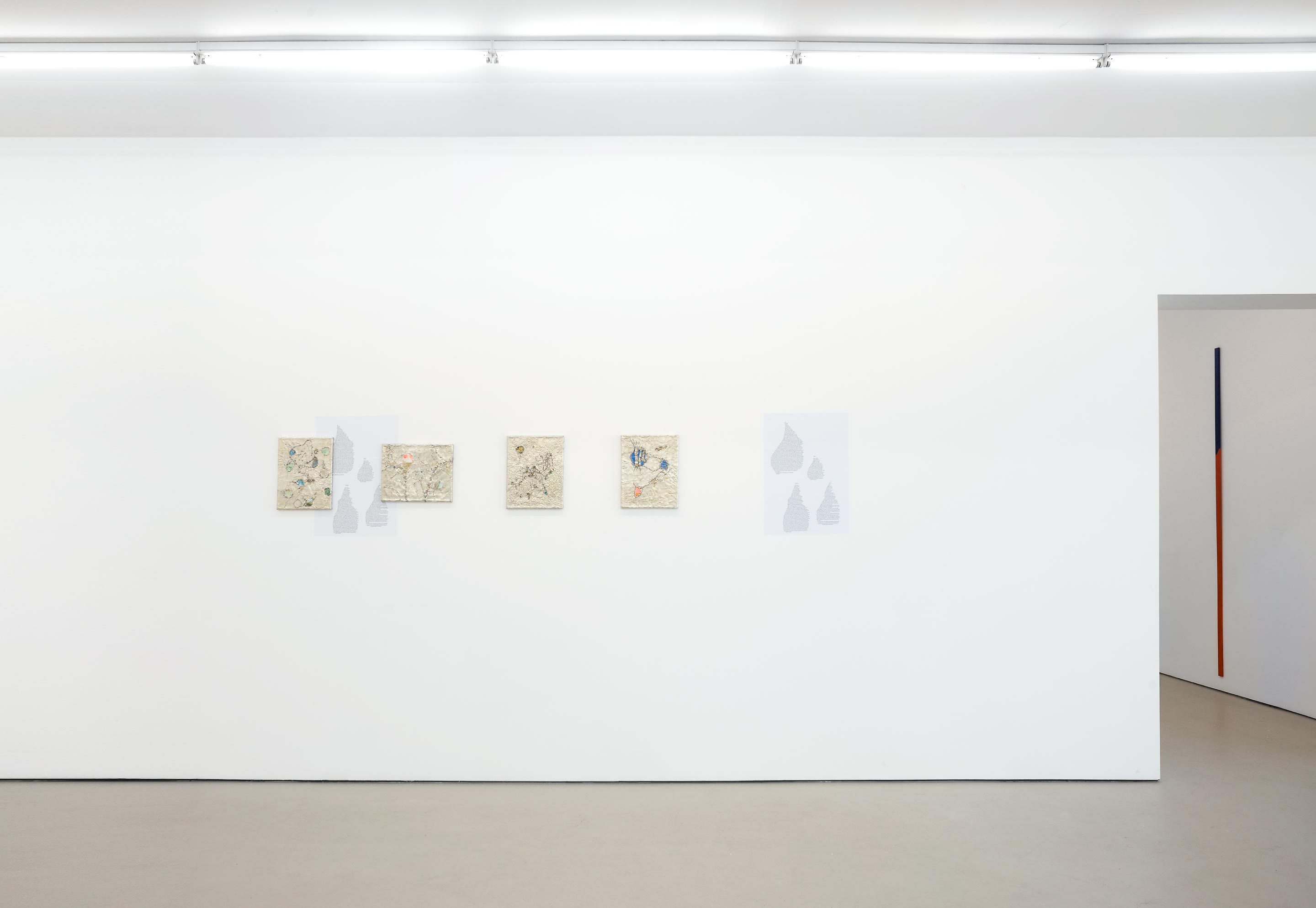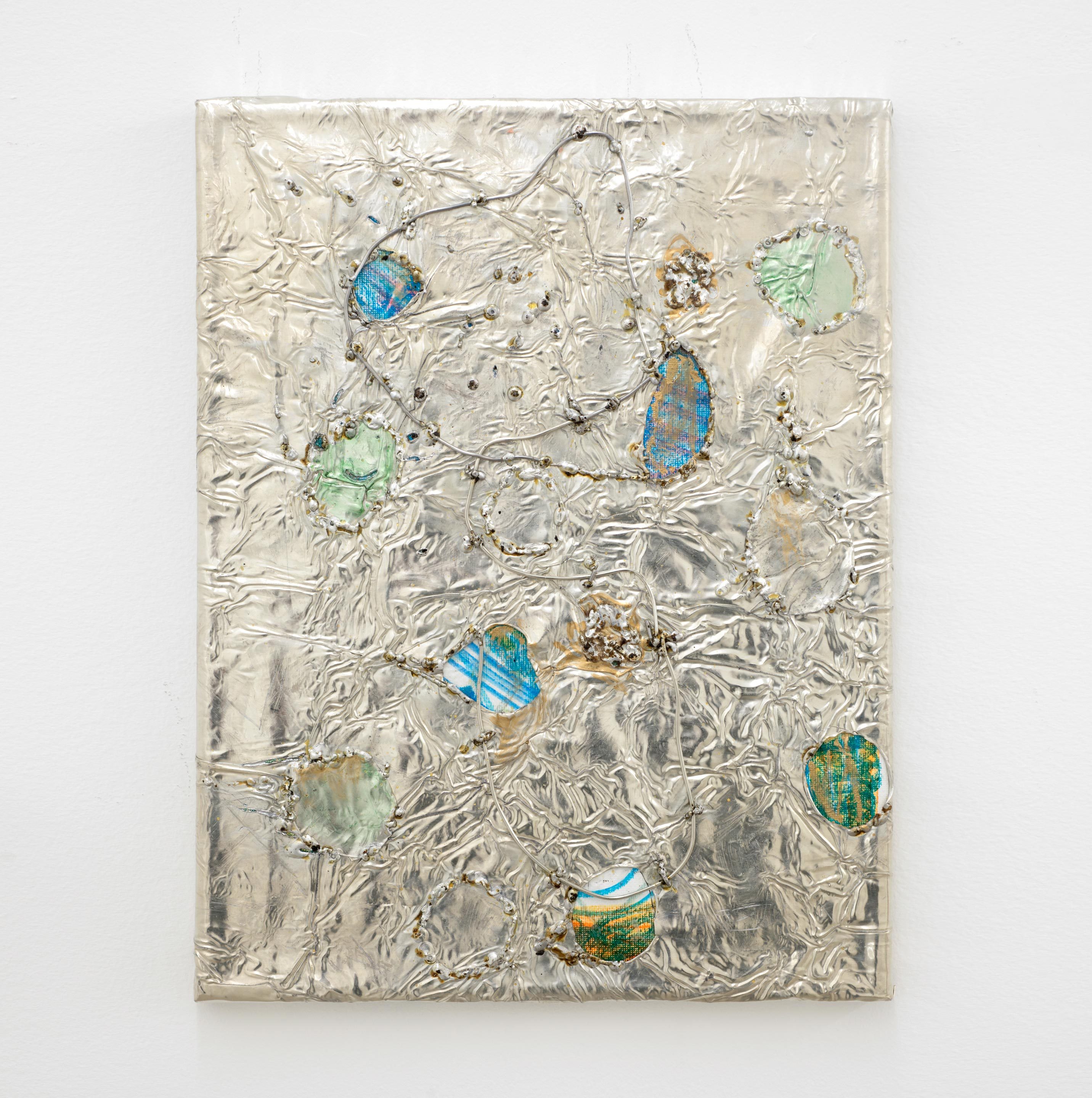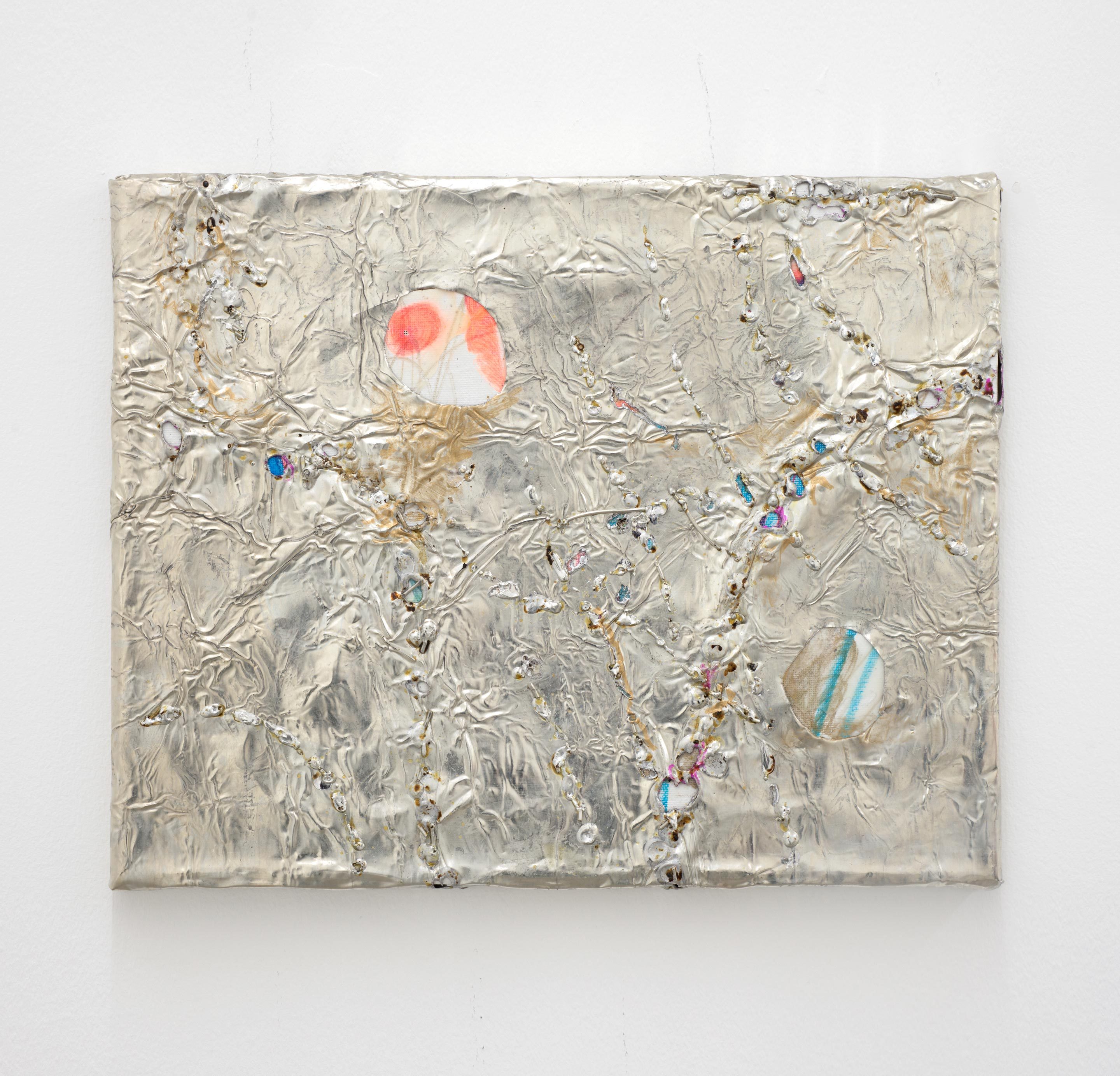 Role Models

Curated by Rob McKenzie, 
Robert Bittenbender, Ellen Cantor, Jennifer McCamley, Josef Strau

It feels a little awkward to be so direct, but I can't think of any other way to do this. When Sarah and Danae asked if I would organize an exhibition I was given excessive latitude, and it allowed my mind to wander into a rather self-indulgent, almost solipsistic head-space. In this cloud of interiority, I decided that I wanted to make a show about identity.
In 2009 I made the exhibition Phantasm at Foxy Production in New York City. That show was about a hallucinatory self that might extend or even create new paths for identity. While the curatorial method for the exhibition was in many ways illustrative, the result was luckily more entropic, with the artworks largely devolving any of my theses.?
More recently my thoughts on identity have been oriented structurally. Considering the external factors, often-times social or political qualities like economic, racial or sexual affiliation, what has resonated with me is how visceral are the experiences invoked by these broad categories. Perhaps I can describe this most simply by saying that even the crudest outline of what could be ascribed to my own identity – let's say simply Australian, male, white, expatriate – are already a million complicated, divergent feelings, and memories.
Description is the other thing that has recently struck me in relation to identity. Logic seems to imply that the more detail we have about a subject, the greater our knowledge of it should be. In my observation though, when discussing human experience, the closer we analyse it the more blurry our interpretations seem. This is not to negate specificity, quite to the contrary, just to say that there is something weird here. As something self-defining, each piece of information we receive about identity fundamentally changes all the categories.
The evidence I present in this exhibition is an assortment of artistic practices that have been integral to my thinking. Whether they are aware or not, each artist's practice has been an essential accompaniment to me.
I moved to New York not long after Robert Bittenbender. There were intersections between us socially, and so perhaps it is no surprise that in his accumulations of trash I instantly recognized diagrams of filth and beauty that were found in the overlap between our mutual economies, buildings, even people.?
I met Jennifer McCamley when I was studying painting in Melbourne. What always captured me is the purity of her vision. Whether figurative, abstract or text based, it always has a penetrating gaze that seems to (in the case of the portraits almost literally) stare back at me. There is a specificity to the work that combats even the most pervasive generalities. This is what I appreciate, especially.
The work of Josef Strau is both more and less personal in its interaction with my thinking. Strau made one of the few artworks I live with, a fence piece with a small light bulb on it. I've had it in three different houses always in my bedroom strangely. The piece has an observational quality, but in the inverse, where it seems to look at me. As friends and lovers have come and gone, the sculpture always stayed there, watching carefully. And whatever role the artwork has had in describing me, it seems to be without judgement and I am very grateful for this unspoken alliance it has rendered for me.
The work of Ellen Cantor is perhaps most obvious in its insistence on personal experience. I've always loved the title of her book – My Perversion is the Belief in True Love. At its core, Cantor's work is always about her most essential reality. This is the basis for her subsequent escape into myth and mystery. Cantor passed away in 2013 but her work remains as a vivid reminder of the inner workings of her world and she very generously left the evidence of this in her paintings, videos, collages and drawings.
And so hopefully you can see that all the artworks in the exhibition zoom out and zoom in, shifting between the macro and the micro. They encapsulate without contradiction the broadest categories of human identity and at the same time, changing and enhancing our understanding through the most minute description of absolute specificity. The artistic practices grouped together in this exhibition have in fact been role models to me. They have shown me how to the subtle power of description can be used to completely change what I thought I knew about reality.
Rob McKenzie, January 2018
Robert Bittenbender (1987) grew up in Pennsylvania. He moved to New York in 2008 to study at Cooper Union, where he graduated in 2011 with a Bachelor of Fine Art. Recent solo exhibitions include: The Aviary, Lomex, New York (2016) and Metropolitan, High Art, Paris, France (2015). He has been included in group exhibitions at Herald Street Gallery, London, Greene Naftali, New York, James Fuentes, New York, and Bed Stuy Love Affair, Brooklyn.
Ellen Cantor (1961-2013) grew up in Detroit, Michigan. After studying at Brandeis University in the early 1980s she moved to New York. During her lifetime Cantor held exhibitions at Feigen, Chicago (1997), Cabinet, London (1996), Postmasters, New York (1995), as well as the non-profit space Participant, New York (2008) among many others. Solo museum shows included Kunsthalle Wien (1999) and Kunstverein Salzburg (1999). In 1993 Cantor curated the exhibition Coming to Power: 25 Years of Sexually X-Plicit Art By Women, a ground breaking exhibition at David Zwirner, New York (artists included historical figures like Louise Bourgeois, Alice Neel, Carolee Schneemann as well as then underground and emerging artists G.B. Jones, Nicole Eisenman and Zoe Leonard). Cantor's final years, before her untimely passing in 2013, were devoted to the video piece Pinochet Porn that subsequently premiered posthumously at the Museum of Modern Art, New York.
Jennifer McCamley (1957) was born in Brisbane, Australia. She first professionally exhibited art in Sydney in the 1980s, regularly holding solo shows at Mori Gallery (1987, 1989, 1991, 1994). In 1991 McCamley moved to Berlin with Janet Burchill, where they lived and worked for most of the 1990s. During this time she held a solo exhibition called 4 Portraits in Blue at Galerie Neu, Berlin (1997) as well as collaborative exhibitions with Burchill at Lukas & Hoffman, Cologne (1993, 1994) and James Van Damme Gallery, Antwerp (1993). Other presentations during this period include a solo exhibition at Lovegrove Gallery, Melbourne (1992) and collaborative presentations at Pestorius Projects in Brisbane. In 2001 The University Art Museum, Brisbane and The Ian Potter Museum of Art, Melbourne organized the survey exhibition Tip of The Iceberg: Selected works 1985 – 2001. Currently living and working in Melbourne, the work of Burchill and McCamley is represented by Neon Parc, Melbourne.
Josef Strau 1957) was born in Vienna, Austria. He currently lives and works in Brooklyn, New York. He has recently produced major museum solo presentations including A Turtle Dreaming, Secession, Vienna (2015), The New World, Application for Turtle Island, Renaissance Society, Chicago (2014), and A Dissidence Coincidence But WHCTLJS, Malmö Konsthall, Sweden (1998). Each of these exhibitions were also accompanied by specially designed artists books. Strau has held regular solo exhibitions at number of prominent commercial galleries including Greene Naftali, New York, Galerie Buchholz, Berlin, House of Gaga, Mexico among others. Previously resident in Cologne and Berlin his activities there included curator of Galerie Meerretich at the Glas Pavilion Volksbühne, Berlin, and co-founder of the artist run space Friesenwall 120, Cologne.
Hopkinson Mossman would like to thank the artists and consigning galleries for their support of this exhibition.