Ruth Buchanan On or within a scenario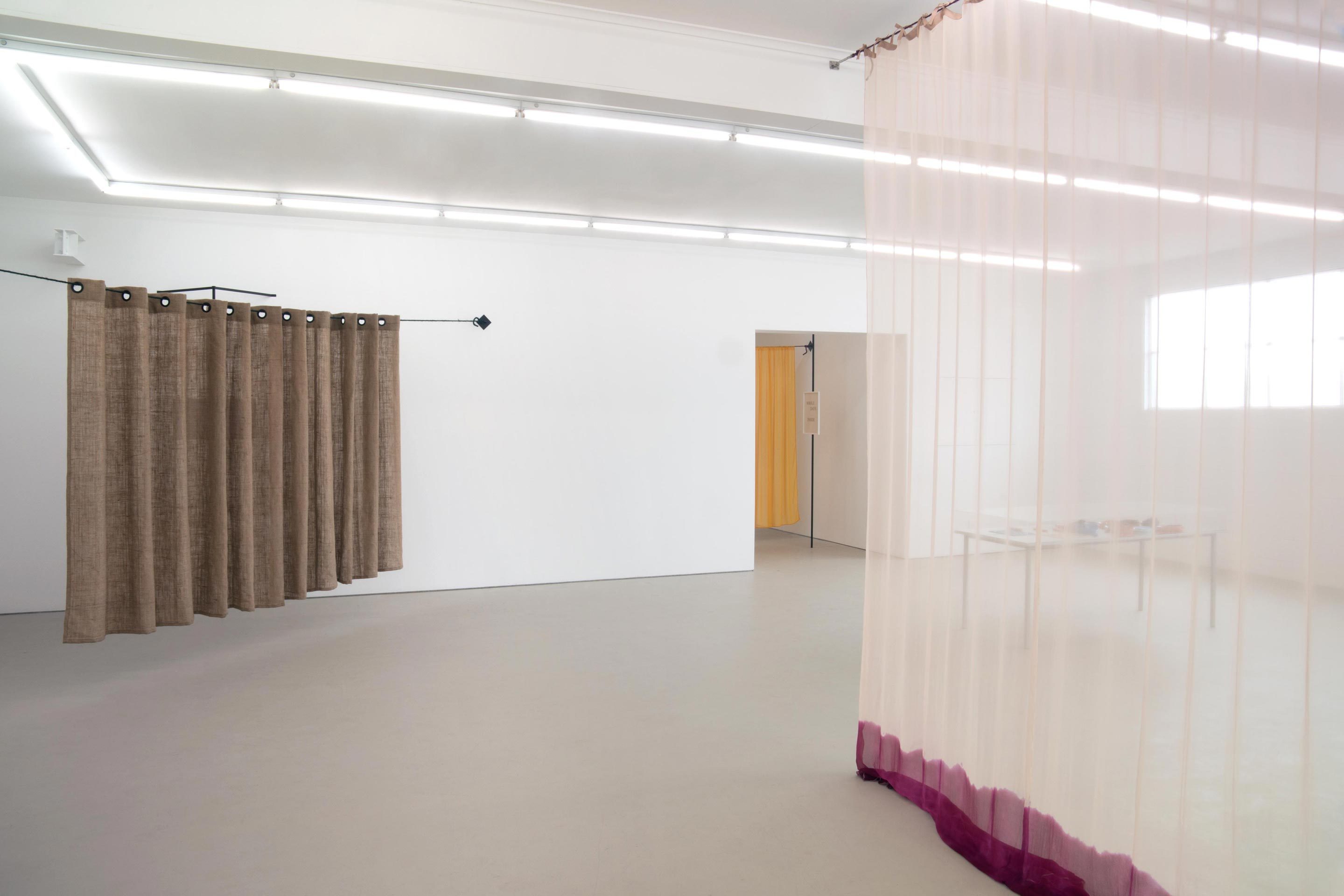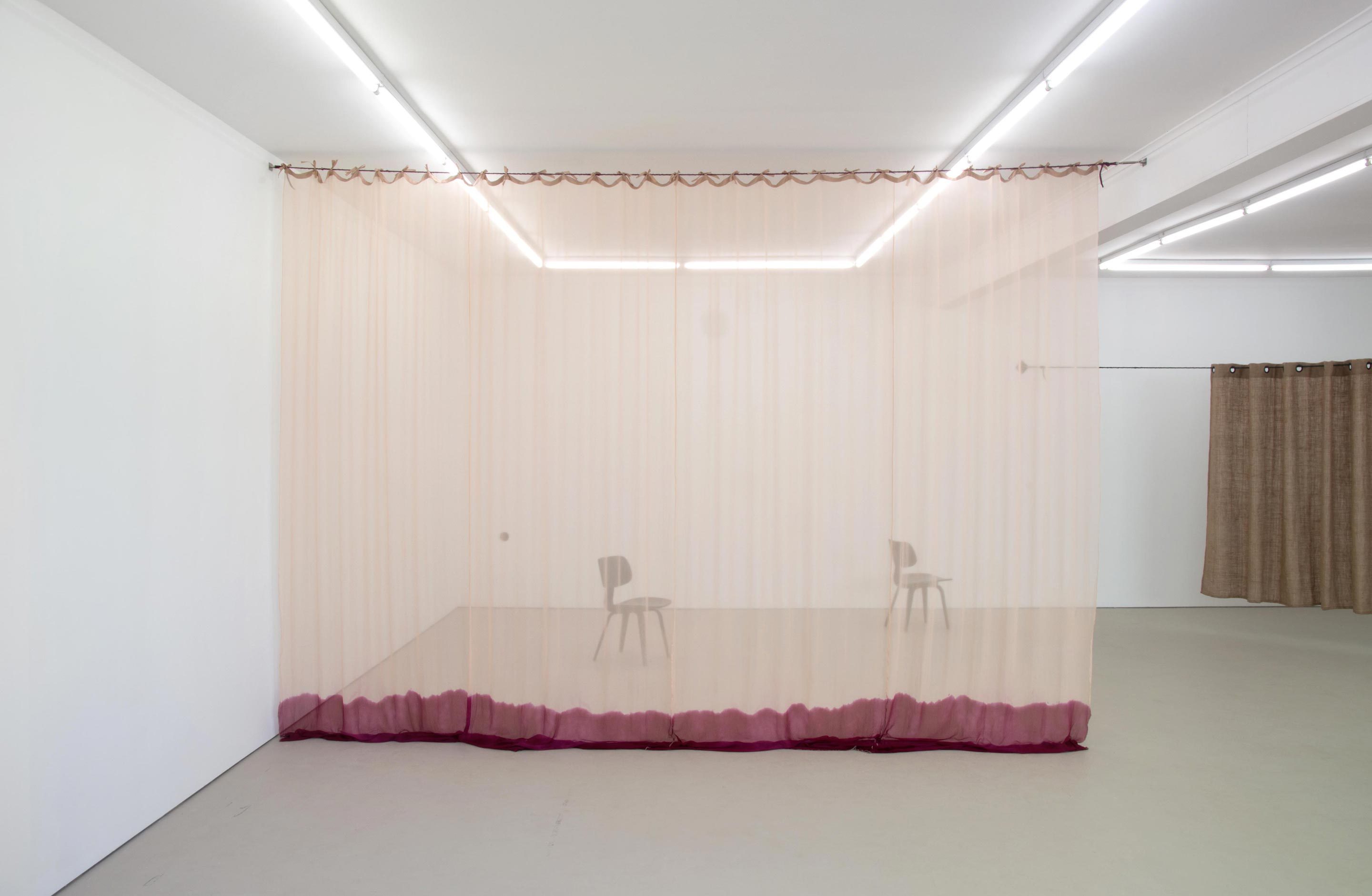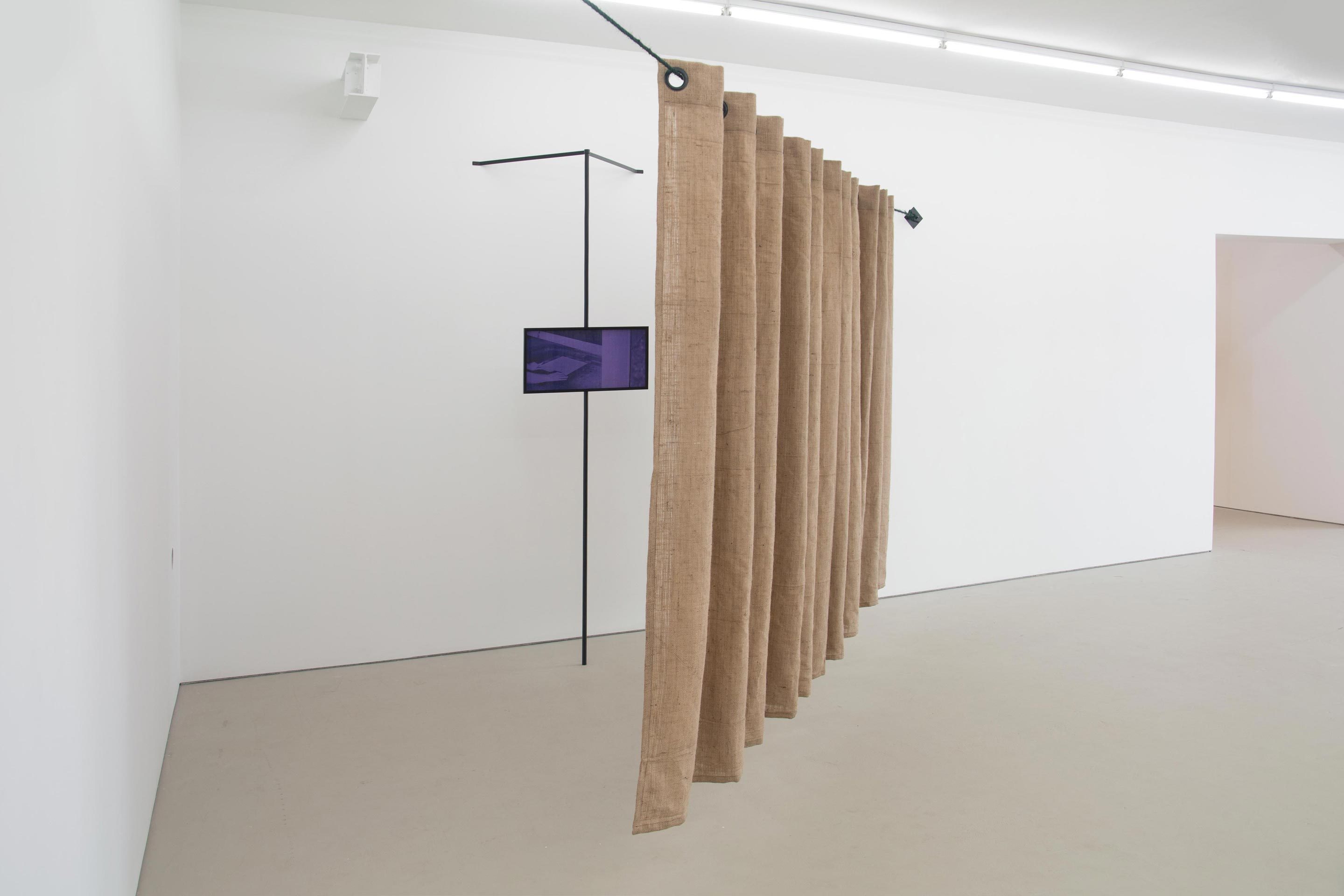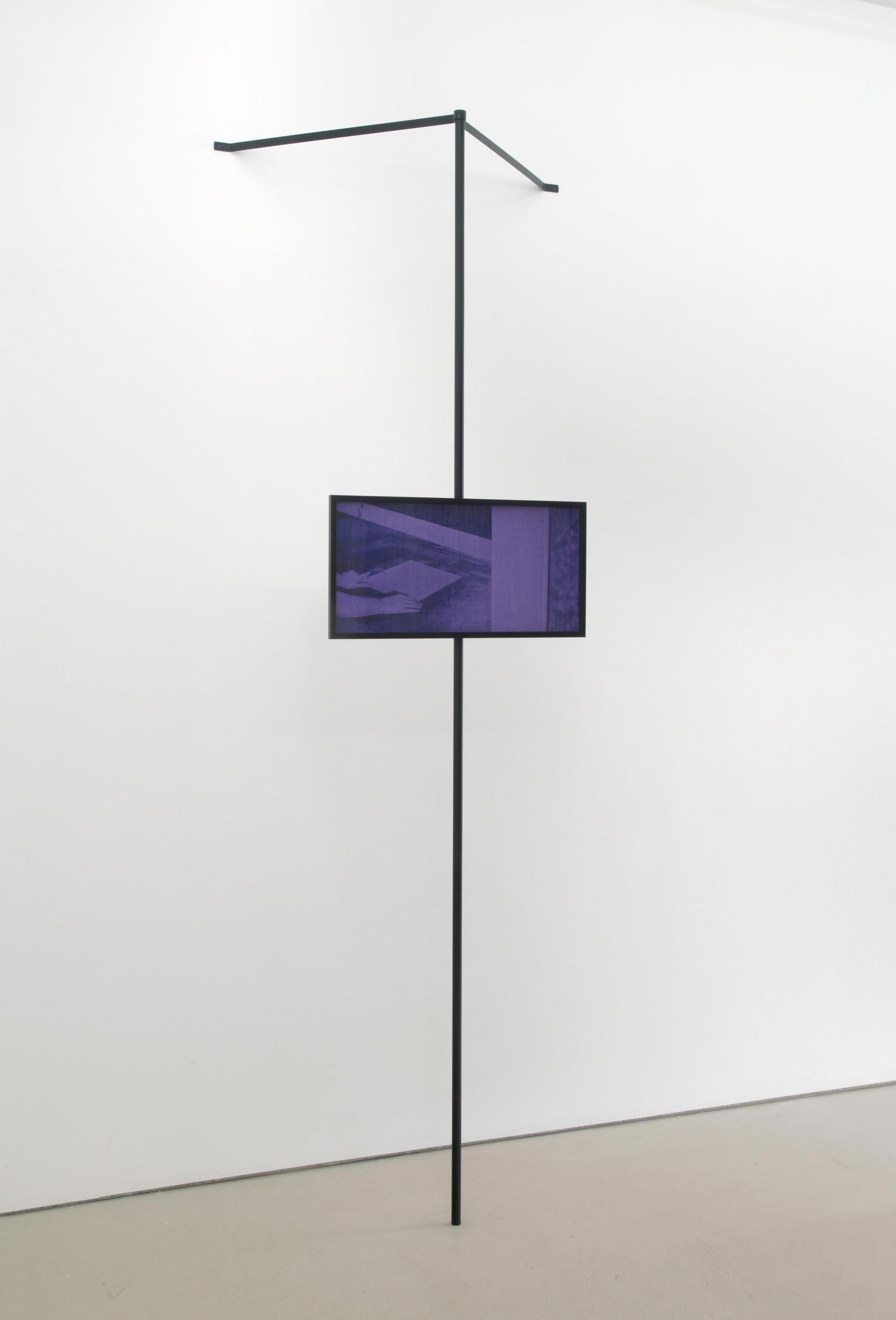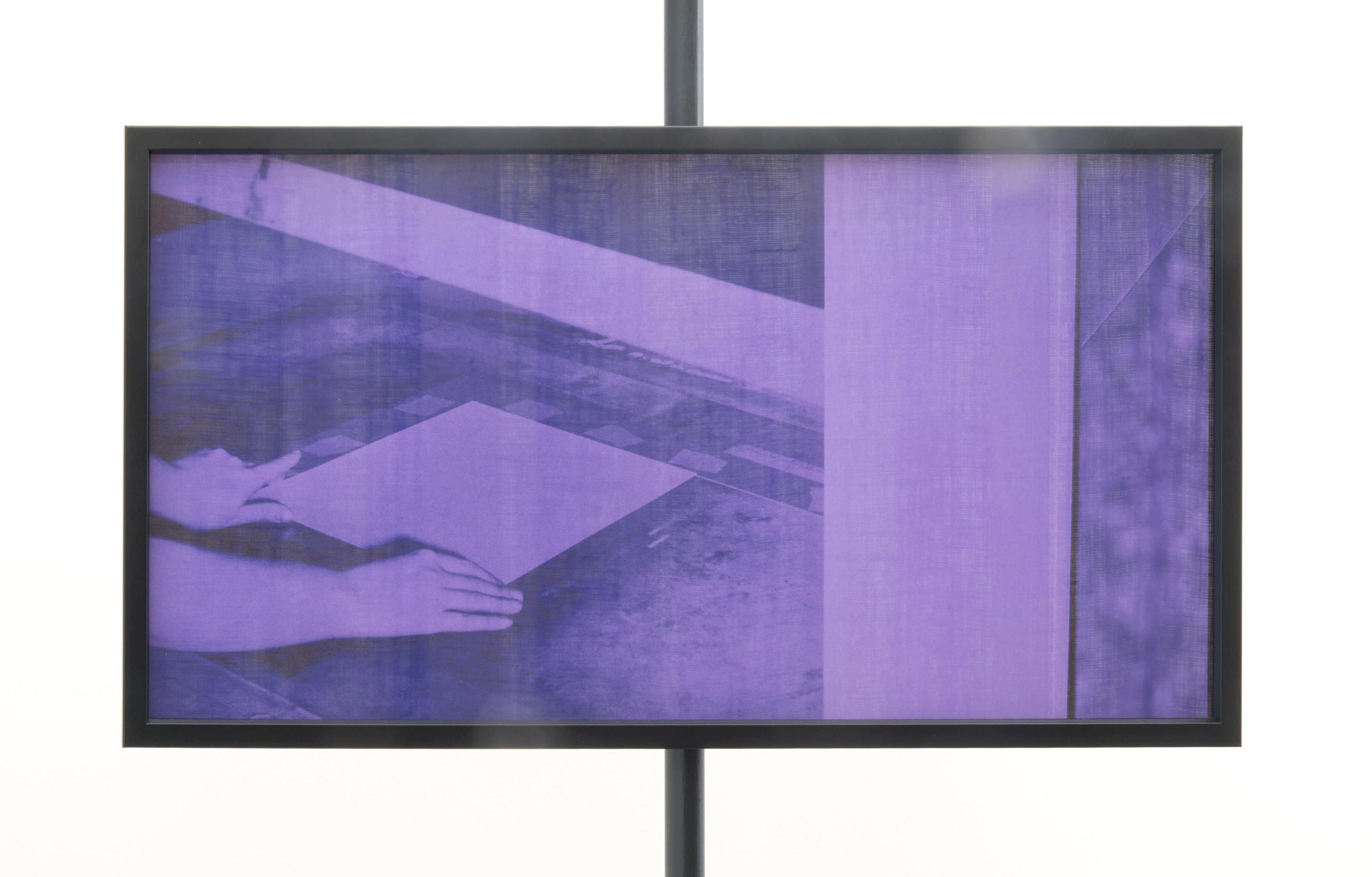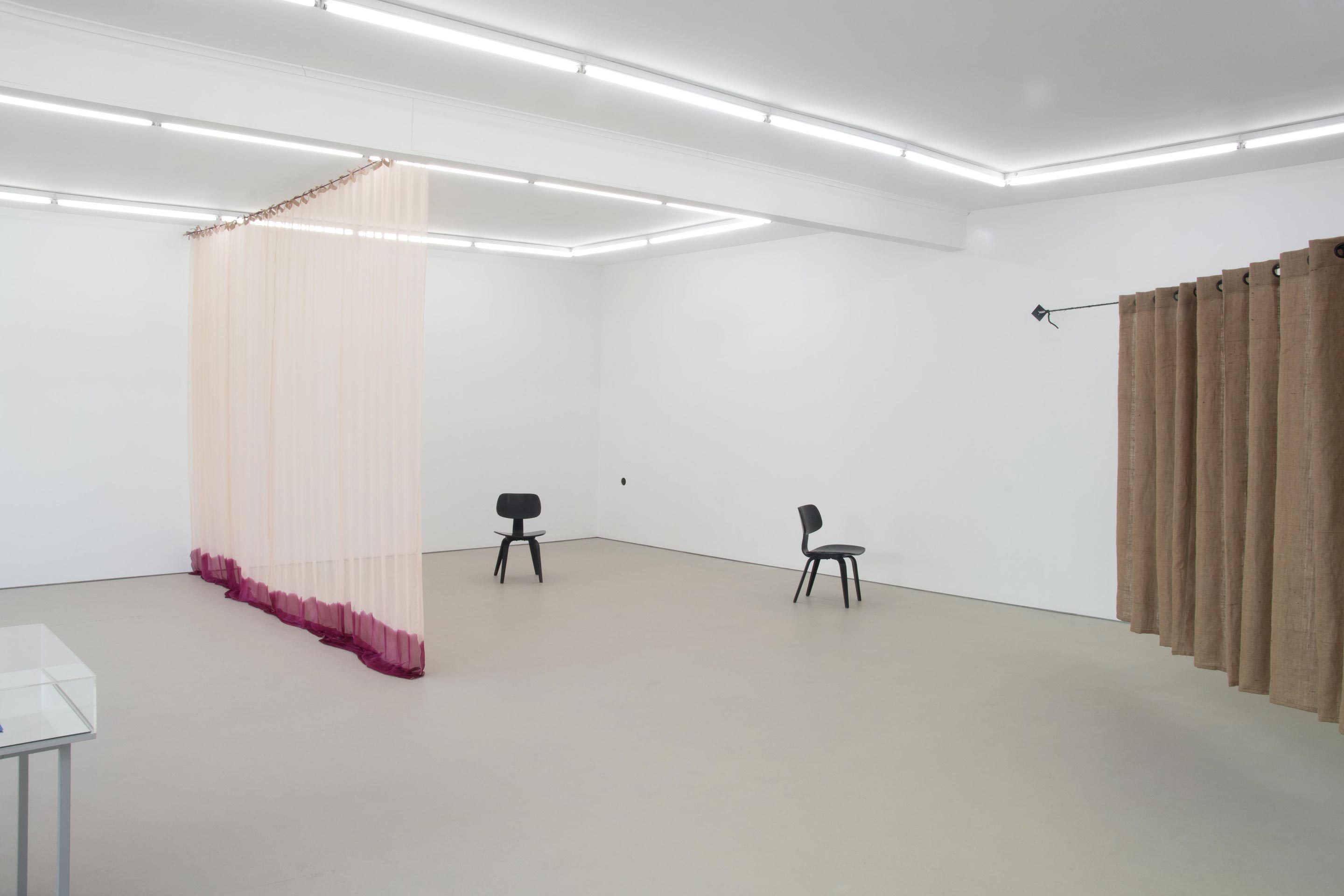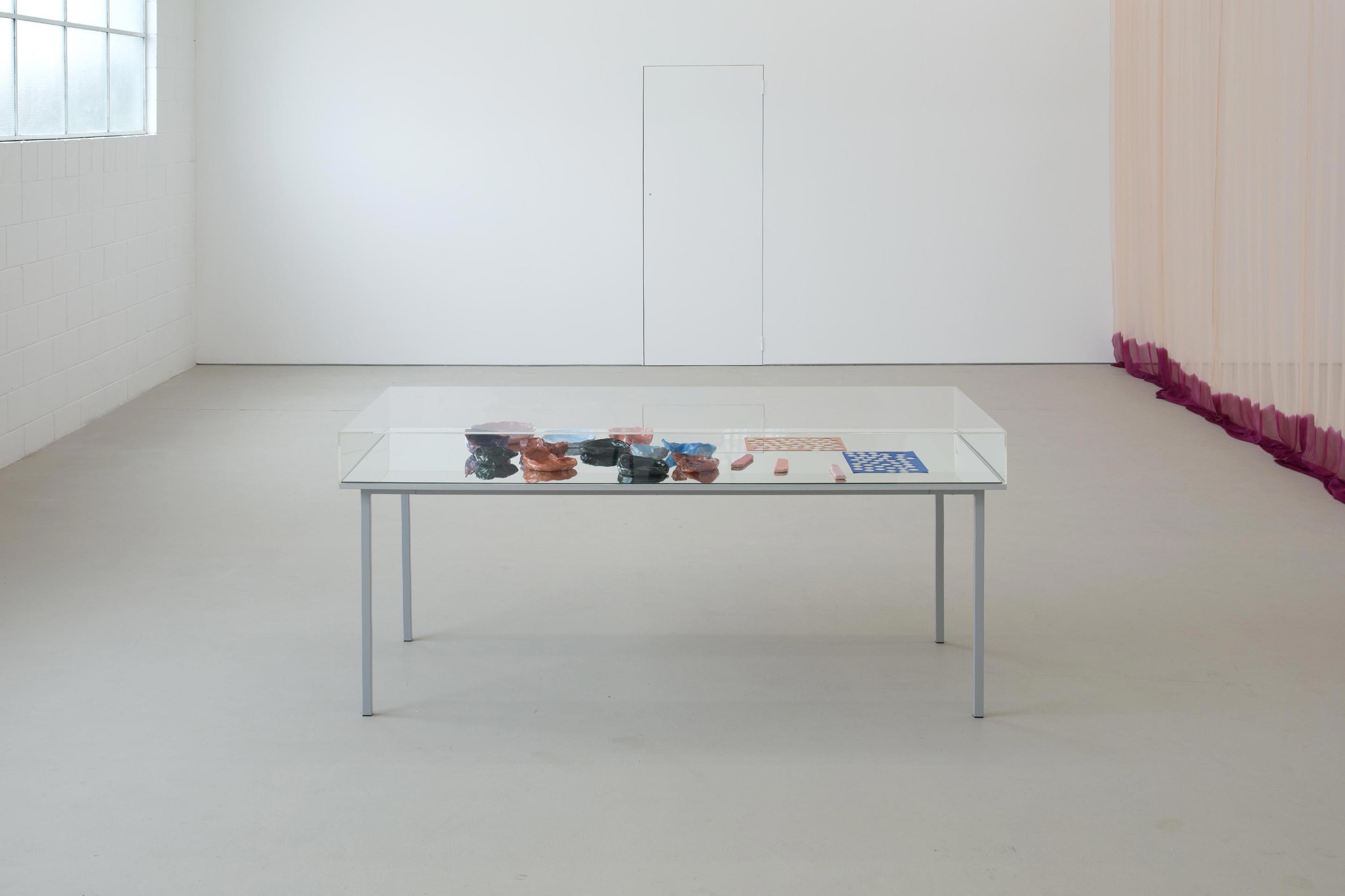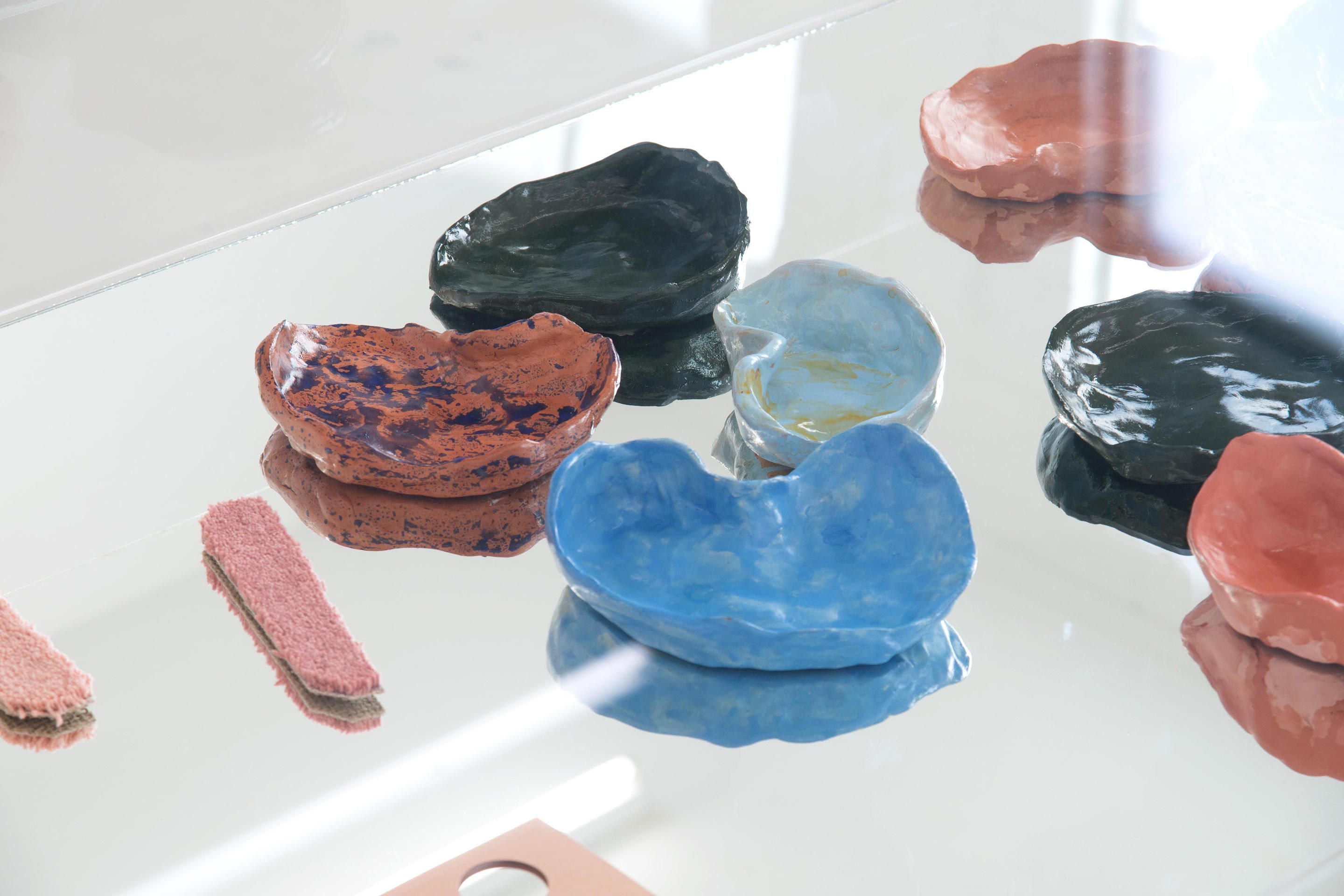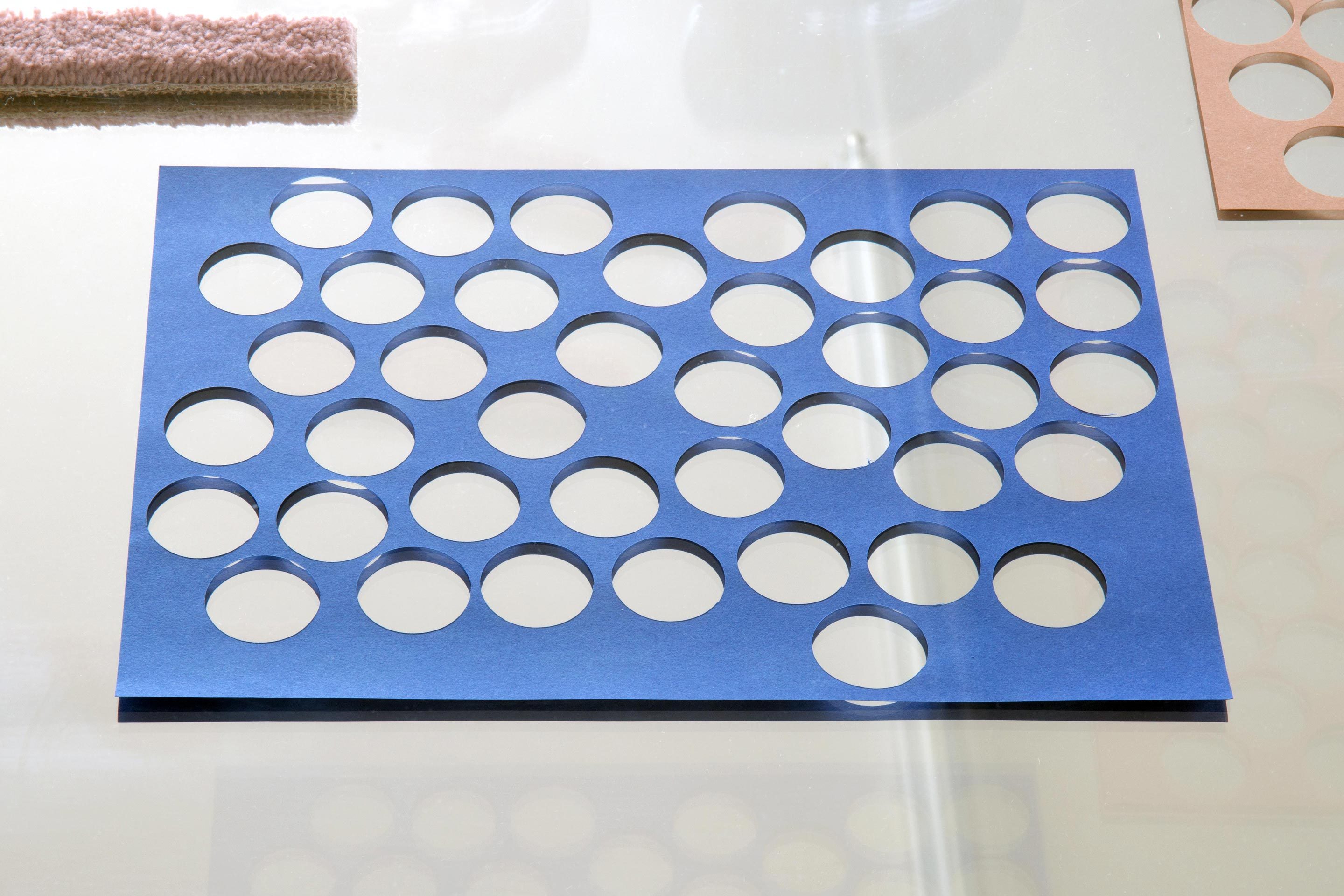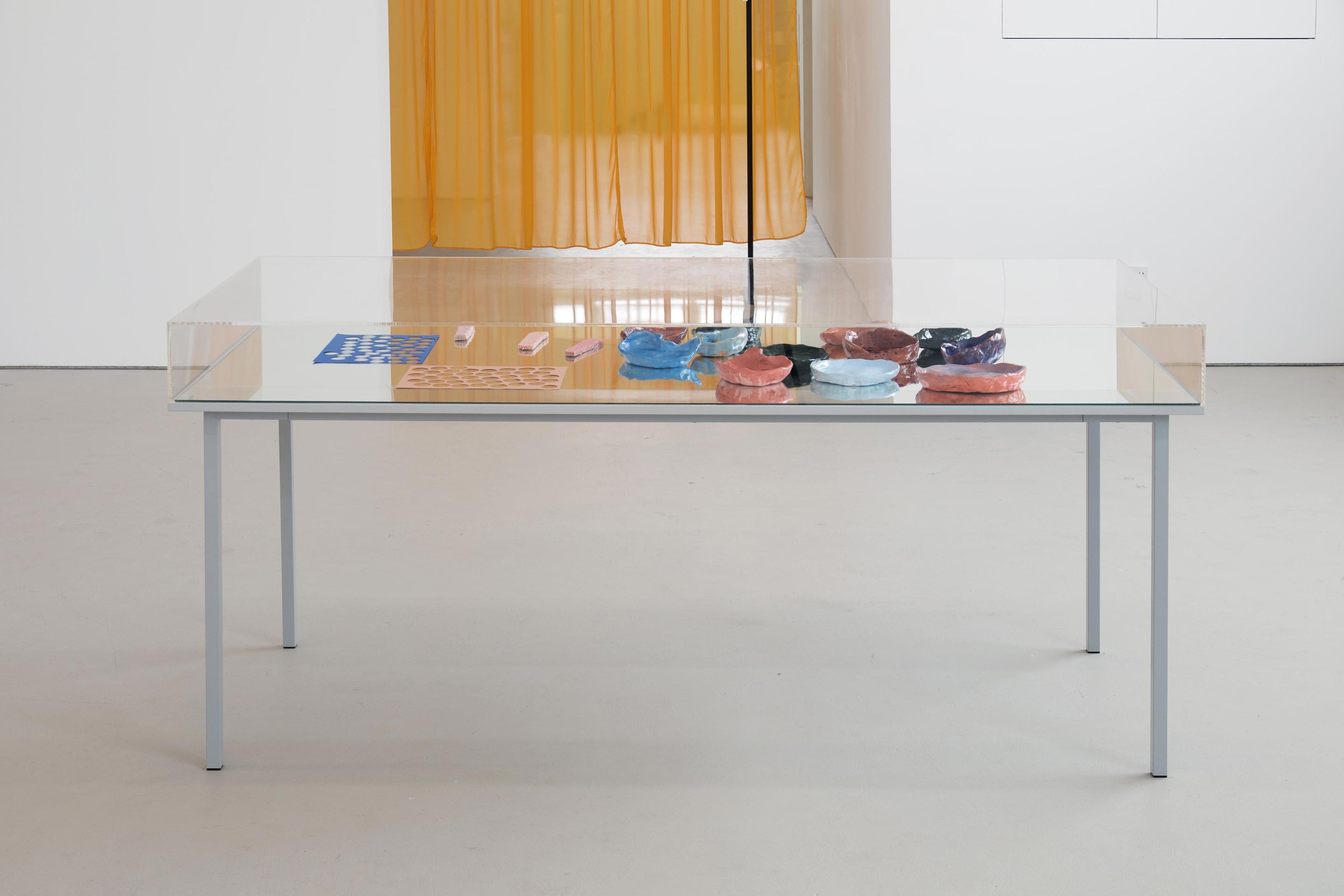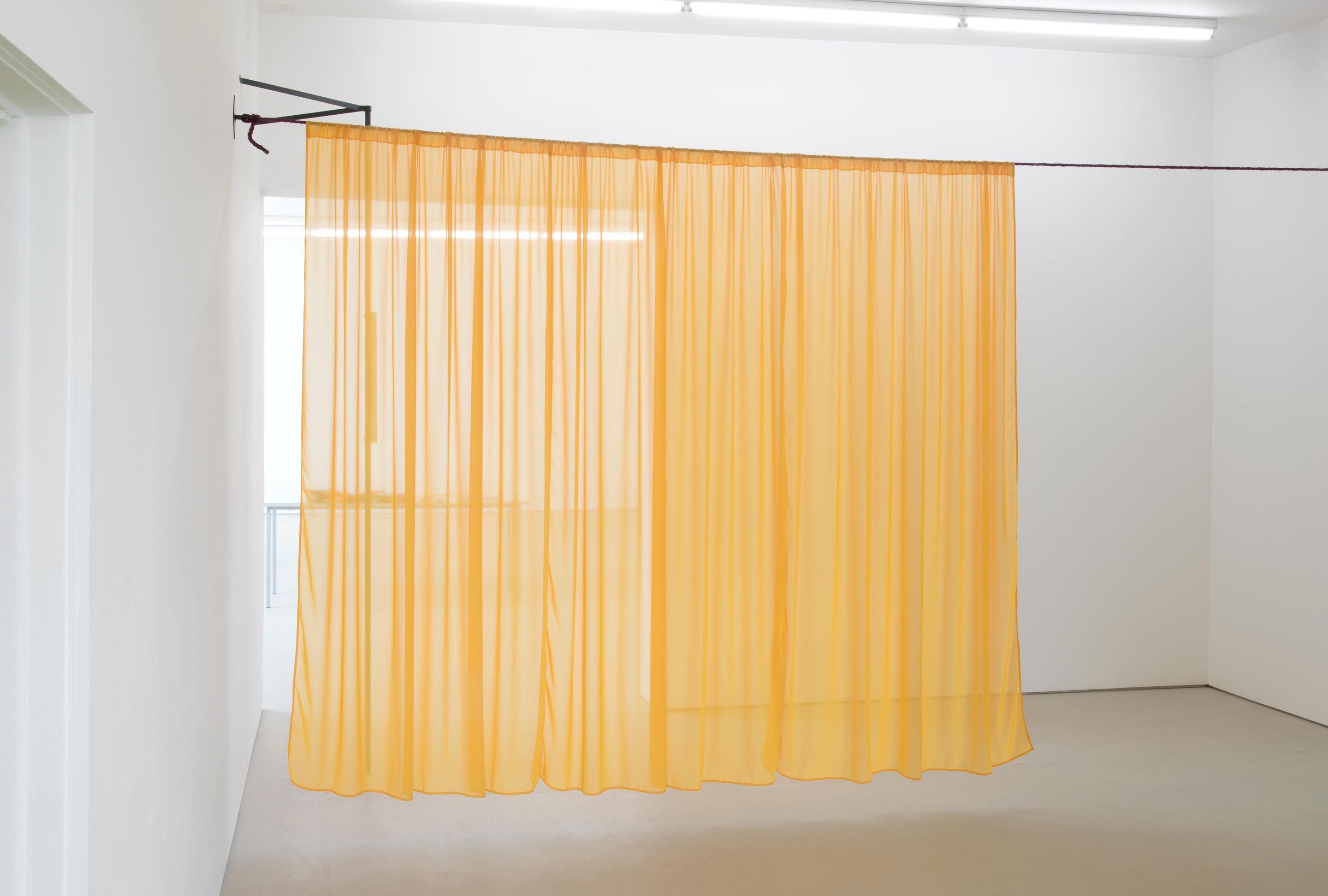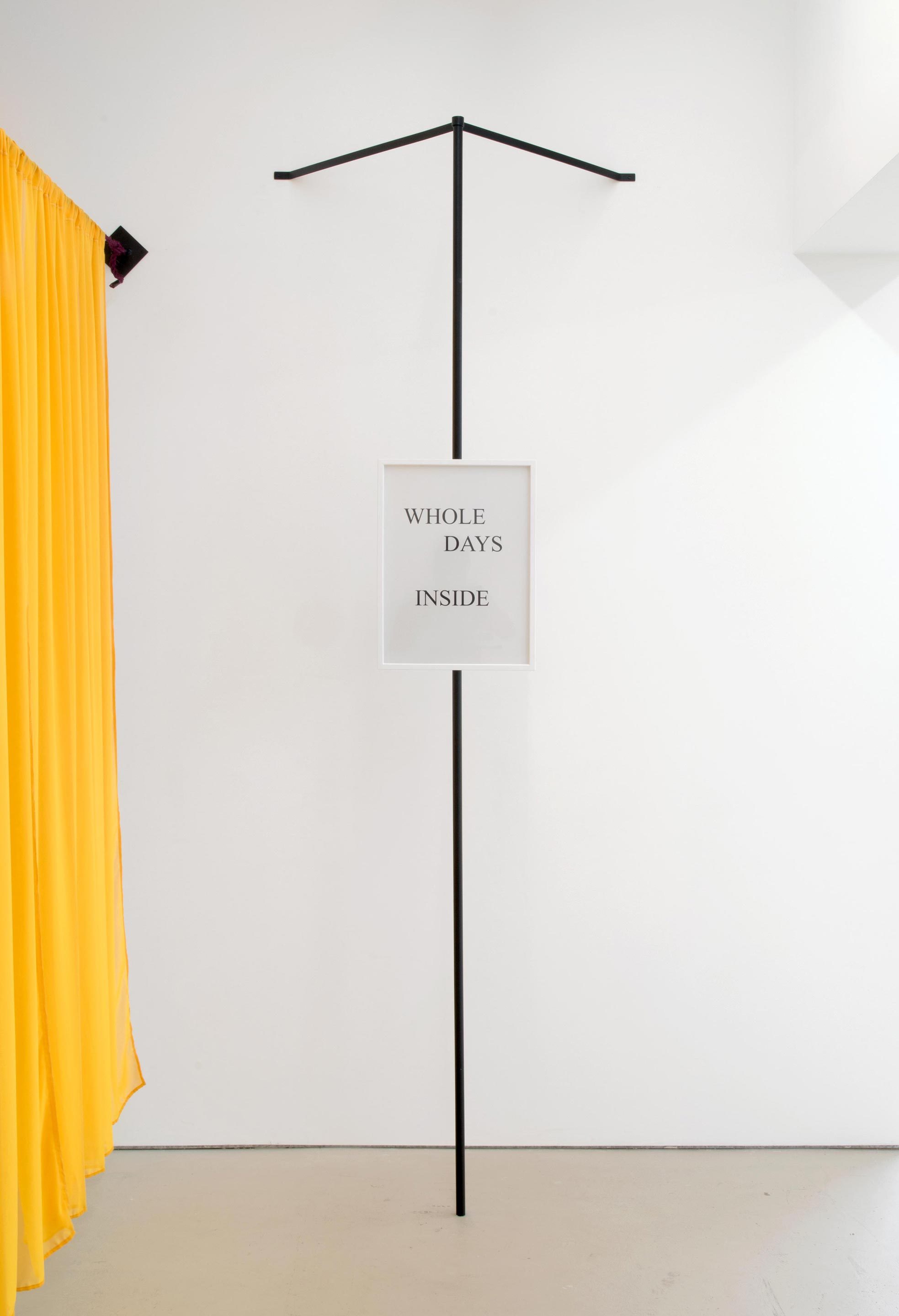 Ruth Buchanan
On or within a scenario
31 Jan – 02 Mar 2013
"In the metaphoric imagination, the abstract and the concrete trade places; actual objects begin to resemble figures of thought. Before you know it, you're moving your desk around the room to see whether it changes the course of your writing."
Hopkinson Cundy is pleased to present On or within a scenario, a solo exhibition of new work by Ruth Buchanan.
Ruth Buchanan works across a variety of media including sculpture, photography, text, video, performance, sound and graphics, to construct material spaces that investigate modes of communication and the parameters of artistic action. Buchanan's process often begins in the archive where encounters with particular sites, methods of display and artistic process, and the sensations of thinking or reading, are channelled into spatial propositions. The resulting works have been interpreted as maps or diagrams of cognitive function, and her installations described as metaphors for the (artist's?) brain.
In her new exhibition at Hopkinson Cundy, Buchanan reflects on the relationship with, or exchange between, material surfaces and modes of display. For On or within a scenario informational structures and domestic forms are borrowed, palpated and abstracted to suggest how tone or texture might communicate.
A suite of curtains, collectively titled An image of a solid, carve new channels through the space. A bright yellow curtain bisects the small gallery, magenta dye saturates a large flesh coloured silk that stretches diagonally through the main space, while in another simple hessian curtain, held taut by a bright green rope, the coarse texture recalls the support surfaces you might find on a library noticeboard. Positioned at dynamic angles, each opaque curtain purposefully obstructs any one totalizing view of the gallery, concealing and revealing other installation components to condition a more intimate encounter with the objects: a tabletop vitrine and two metal display stands each holding a single framed work.
In an audio work, No Solitary Beat, the artist reads a script written in response to television footage from the 1980s where a school group visiting the Dowse Museum are encouraged to explore the museum artefacts through touch. The hidden voice that permeates the space offers a script or guide for negotiating the installation – in this textual setting the curtains act as punctuation, like hyphens or dashes.
One metal display stand holds a purple photograph of a woman's hand touching a metal plate. The other framed photograph reads, in simple black lettering, WHOLE DAYS INSIDE. Like an unstable rebus each work communicates a different form of itself: the text is confined within the border of the paper, inside a frame, inside a room, while the purple-tinted image is a photograph on aluminium of a photograph in a book of a frame being made for a photograph with aluminium.
The vitrine, The History of a Room, contains a selection of hand moulded air-dried and glazed clay vessels, bright coloured paper cut-outs that could be floor plans, abstract diagrams or puzzles; and off-cuts of carpet. These elements sit on a mirrored surface that reflects the objects, the surface of the surrounding room, and the viewer, breaking the hermetic seal usually associated with the informational format of a vitrine. The History of a Room combines fragments from narratives of other spaces, conflating the current environment with a number of other rooms both past and present – the artist's studio and historic institutional spaces – to suggest that perception of one space is always indelibly linked to the experience and memory, however faint, of every other room you have ever been in/heard of/read about.
Ruth Buchanan (1980, Te Ati Awa/Taranaki) graduated from Auckland's Elam School of Fine Arts in 2002 and gained her MA (Fine Art) from the Piet Zwart Institute in Rotterdam in 2007. Recent solo exhibitions include: Put a curve, an arch, right through it, Krome Gallery, Berlin (2012); Furniture, Plan, Rival Brain, Hopkinson Cundy, Auckland (2011); Eigenwillige Zeiechensetzung, Grazer Kunstverein, Graz (2011); Lying Freely, Casco Office for Art, Design and Theory, Utrecht (2010); and Several Attentions – Lying Freely Part III, The Showroom, London (2009). Recent performances include: A Wayward Punctuation, Liste 16, Basel (2011); The weather, a building, Tate Modern, London (2011).
In 2012 Buchanan made a solo presentation at Liste, Basel, and was included in several group exhibitions: Expanded Performance, Stroom, the Hague; Diagrams, Bielefelder Kunstverein, Bielefelder; Beyond Words, GAK, Bremen; Tumulus, MOTINTERNATIONAL, Brussels; and A wavy line is drawn across the middle of the original plans, Kölnischer Kunstverein, Cologne. Buchanan is currently artist-in-residence at McCahon House, Titirangi. In 2013 Buchanan will show work in a group exhibition at Gertrude Contemporary, Melbourne; Version Control at Arnolfini, Bristol; and make a solo exhibition at GAK, Bremen.
Buchanan's new book, The weather, a building, published by Sternberg Press and designed by David Bennewith, is now available through the gallery and Sternberg Press.
quote: Jan Verwoert, 'Ruth Buchanan', Frieze, Issue 152, Jan/Feb 2013