Shannon Te Ao my life as a tunnel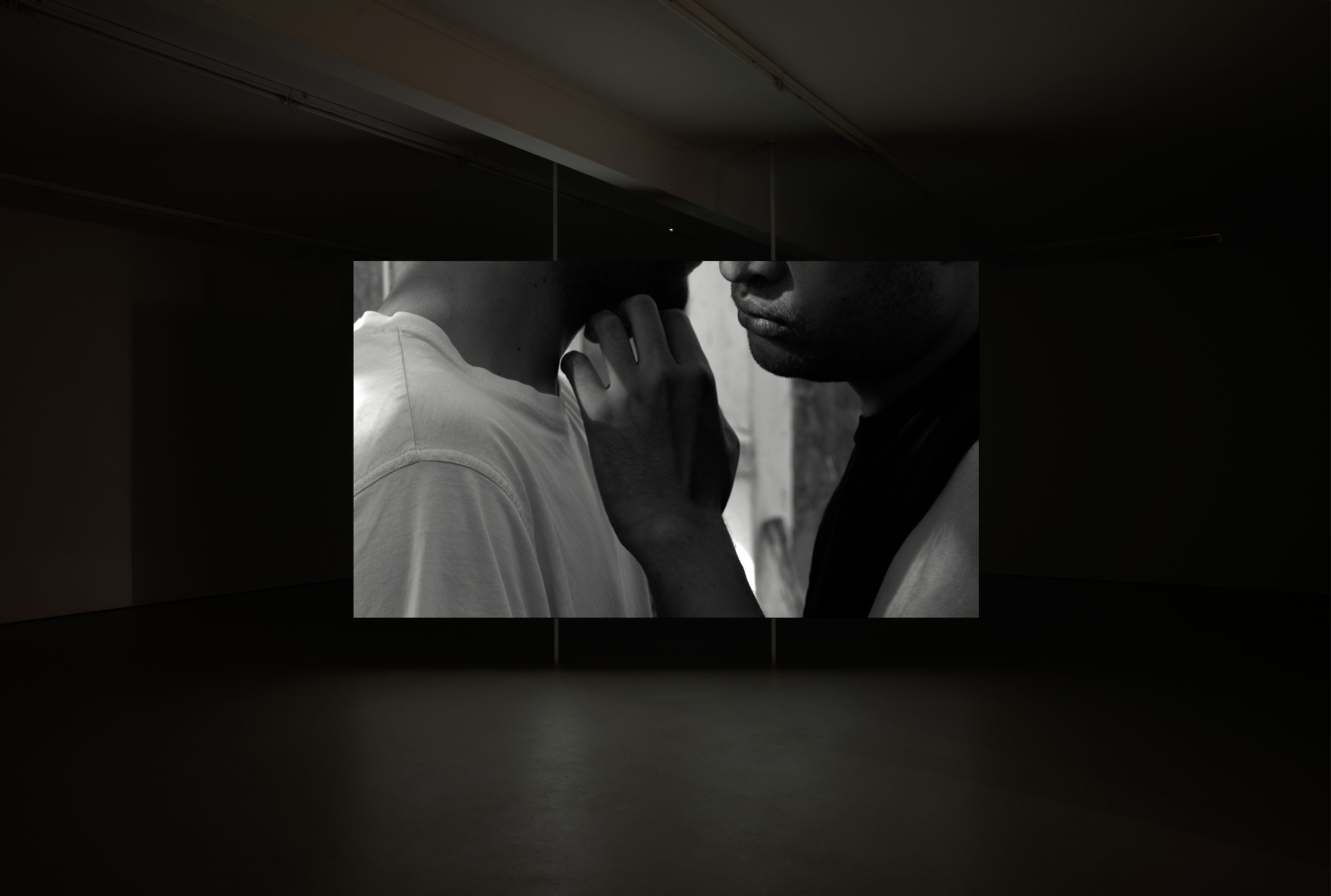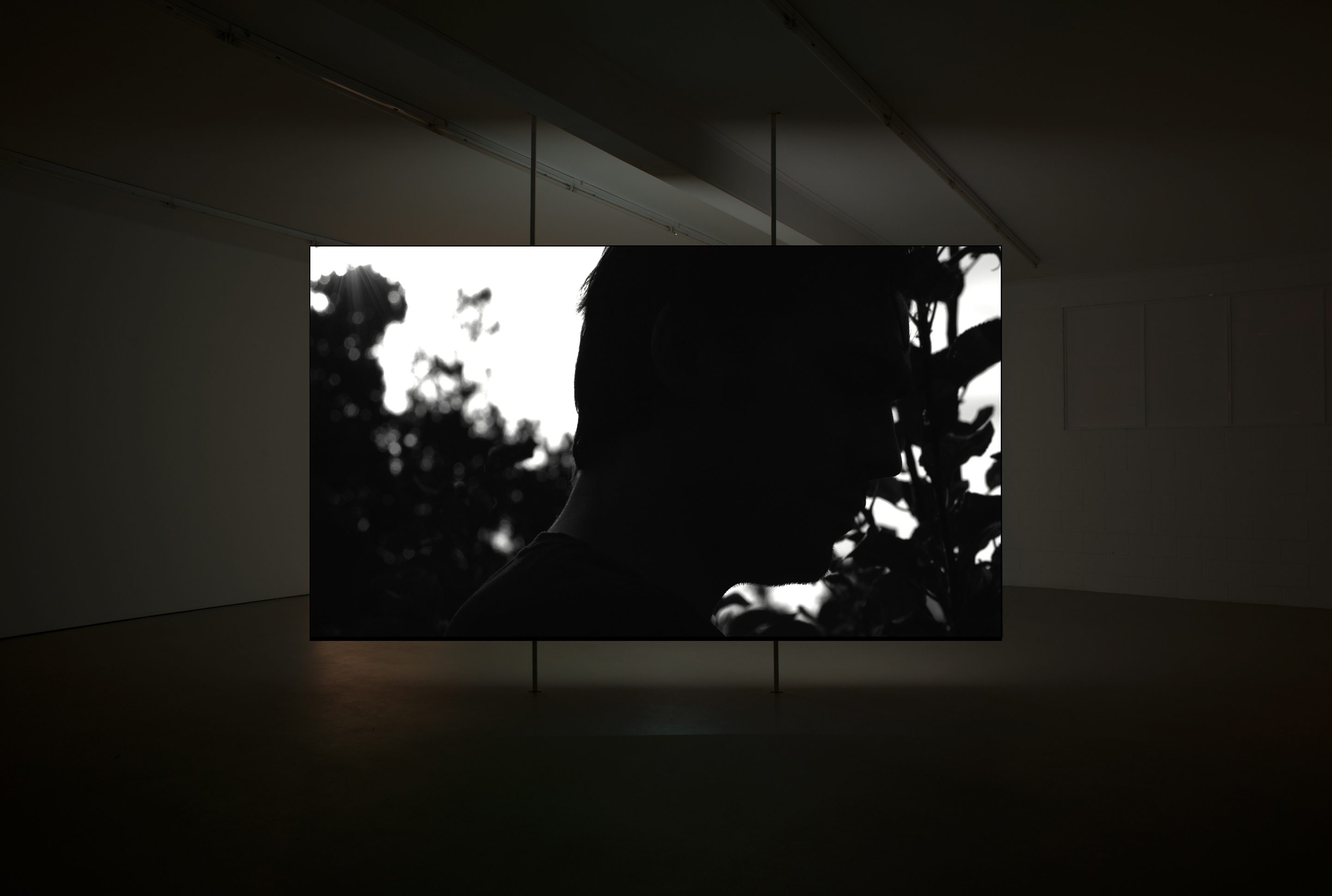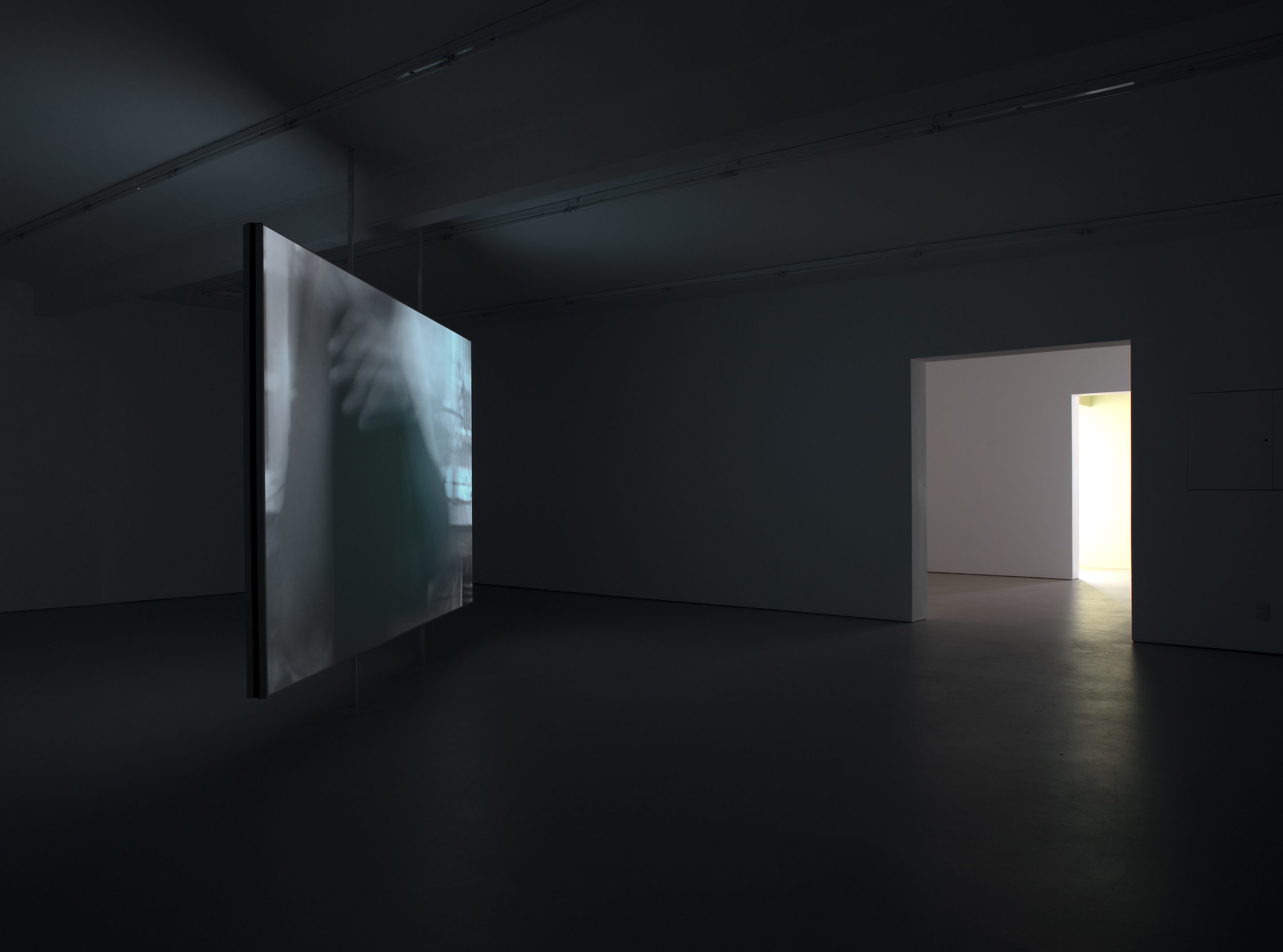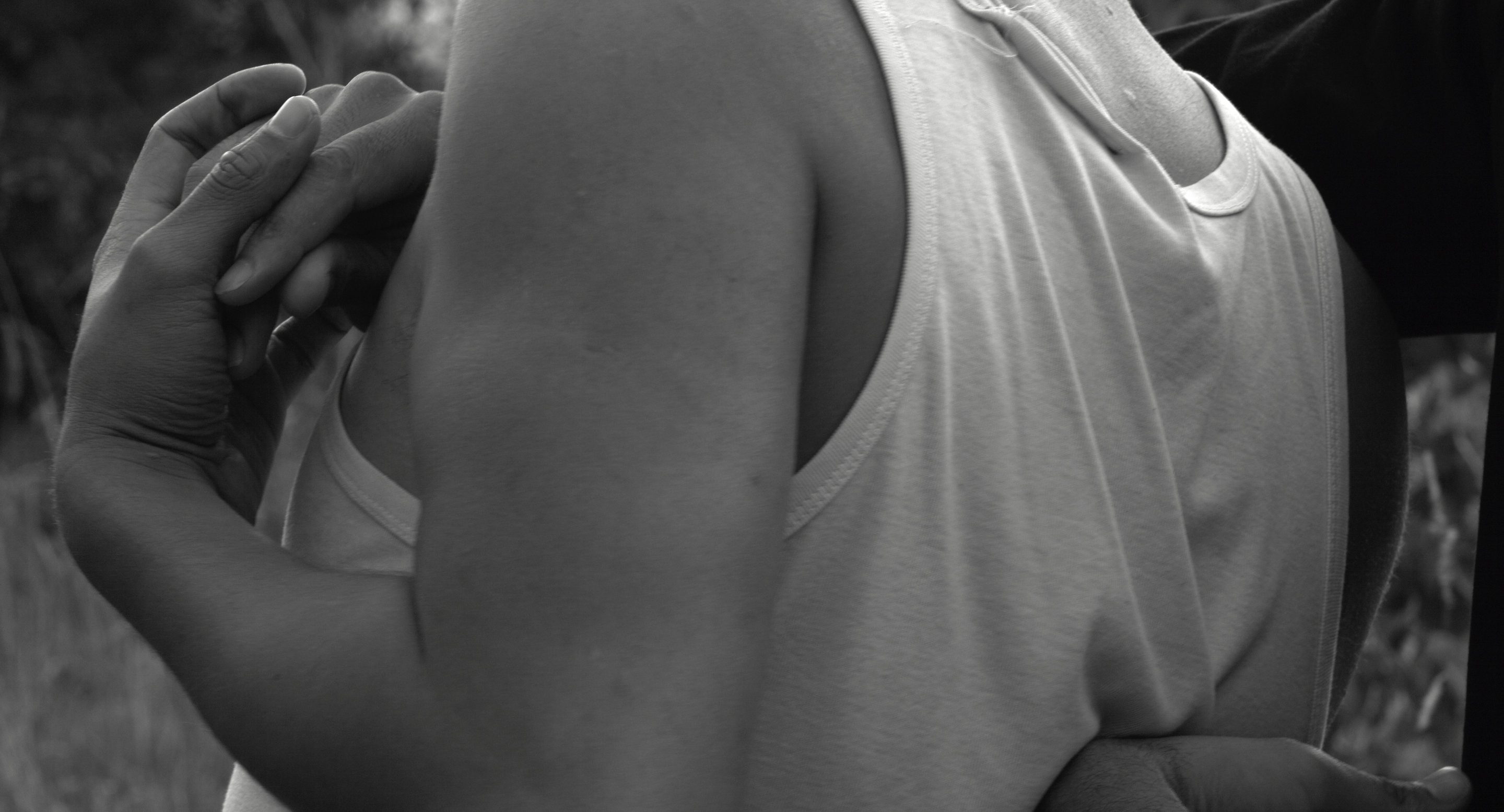 Shannon Te Ao
my life as a tunnel

Hopkinson Mossman is pleased to present my life as a tunnel, a solo exhibition by Shannon Te Ao.
Working predominantly with performance and film, Te Ao's elegaic installations explore fraught dynamics of indigeneity, language, and loss. Richly layered, Te Ao's works enact a compression wherein past and present co-exist, and daily life is inextricably linked to multifarious social, cultural, and philosophical histories.
Te Ao's recent films draw on a range of existing literary material including Māori lyrical sources such as whakataukī and waiata, as well as poetic and lyrical texts from popular culture. These texts, often determining the film's structure and content, make reference to distinct historical narratives, yet, through the process of translation, transcend their specific circumstances to speak to wider concerns and unfixed meanings.
my life as a tunnel depicts two protagonists at the moment of physical and psychological exchange. On the first screen the viewer encounters a pair of male figures engaged in silent intimate movement, pictured against the interior of a green-house. Verso, two bodies are captured in falling light, almost abstracted into dark forms moving against a leafy landscape. Slow-paced and haunting, Te Ao's recent films trace moments of transition and transformation; often shot in changing light, at dawn or dusk, with an acute focus on the body and its boundaries. In my life as a tunnel, bodies, often with their faces either partially or completely obscured, gently grapple with each other, and it is ambiguous as to whether love or grief (or both) charges the quiet desperation of the encounter.
The point of departure for my life as a tunnel is a scene from Charles Burnett's film Killer of Sheep (1977). Set in the African-American neighbourhood of Watts, California, a couple solemnly dance to Dinah Washington's rendition of Clyde Otis's 1960 song, 'This Bitter Earth'. Over the past eighteen months, Te Ao has had the lyrics of Otis's song – a haunting, lonely lament – translated into several languages, including commissioned translations from different speakers of te reo Māori. One translation by Krissi Jerram is performed in te reo, without accompaniment, as the soundtrack for my life as a tunnel. The song, or waiata, is projected on two channels that at certain moments intertwine to create a melody or broken duet.
In a recent essay Matariki Williams discusses a core principle of Māori language to unlock a myriad of reverberations in Te Ao's use of translation and lyrical content. For Williams, te reo Māori's fundamental relativity – the way words function in relationship to one another, and poignantly in relation to the speaker's personal experience – is teased out in Te Ao's process. Not only do Māori articulate their sense of place through te reo, speakers of te reo (and translators) can represent their iwi through their word choice, and thus represent the "cosmological underpinnings" of their whakapapa.*
Te Ao's new work, based as it is in translation as a generative act, proposes a similarly relative way of understanding the world. The way in which meanings are lost, reformed, misunderstood, and recalibrated, just as bodies reach for connection, represents the process of engaging with an indigenous language, family and history, in all of its complexity. Williams concludes:
… This staging of my life as a tunnel was wholly enveloping. It forced me to think about whakapapa, reo and loss – things that are closely associated with one another but that I don't necessarily want to deal with in a gallery. As I was drawn around the room by the work, this swirl, the physical and metaphorical taiāwhio of time, was made tangible. The grief of losing a loved one, the heartache in broken relationships, the desperation for equilibrium – these feelings are cavernous, and Shannon has created a work that allows you to sit with them, to sit with pain.*
Shannon Te Ao (Ngāti Tūwharetoa) was born in Sydney in 1978, graduated with a BFA (Hons) from University of Auckland's Elam School of Fine Arts in 2009, and with a MFA (First Class Honours) from the College of Creative Arts at Massey University Wellington in 2016. Recent solo exhibitions include: my life as a tunnel, The Dowse Art Museum, Wellington (2018); With the sun aglow, I have my pensive moods, The Edinburgh Art Festival, Edinburgh, and Te Tuhi Centre for the Arts, Auckland (2017); Tenei ao kawa nei, Christchurch Art Gallery Te Puna o Waiwhetu (2017); Two shoots that stretch far out, Taipei Contemporary Art Centre (2017); Te huka o te tai, Artspace, Auckland (2017); Untitled (McCahon House Studies), City Gallery Wellington (2017); Untitled (malady), 2016, Robert Heald Gallery, Wellington (2016); and A torch and a light (cover), Te Tuhi Centre for the Arts, Auckland (2015). Te Ao's work has been included in group exhibitions both within New Zealand and internationally, including: The Subject in the Land, Auckland Art Gallery Toi o Tāmaki (2016); and You Imagine What You Desire, 19th Biennale of Sydney (2014). In 2016 Te Ao was nominated for and awarded the Walters Prize.
* Matariki Williams, 'The Singing Word: On Shannon Te Ao's my life as a tunnel', Pantograph Punch, June 2018