Tahi Moore Abstract sequels, returns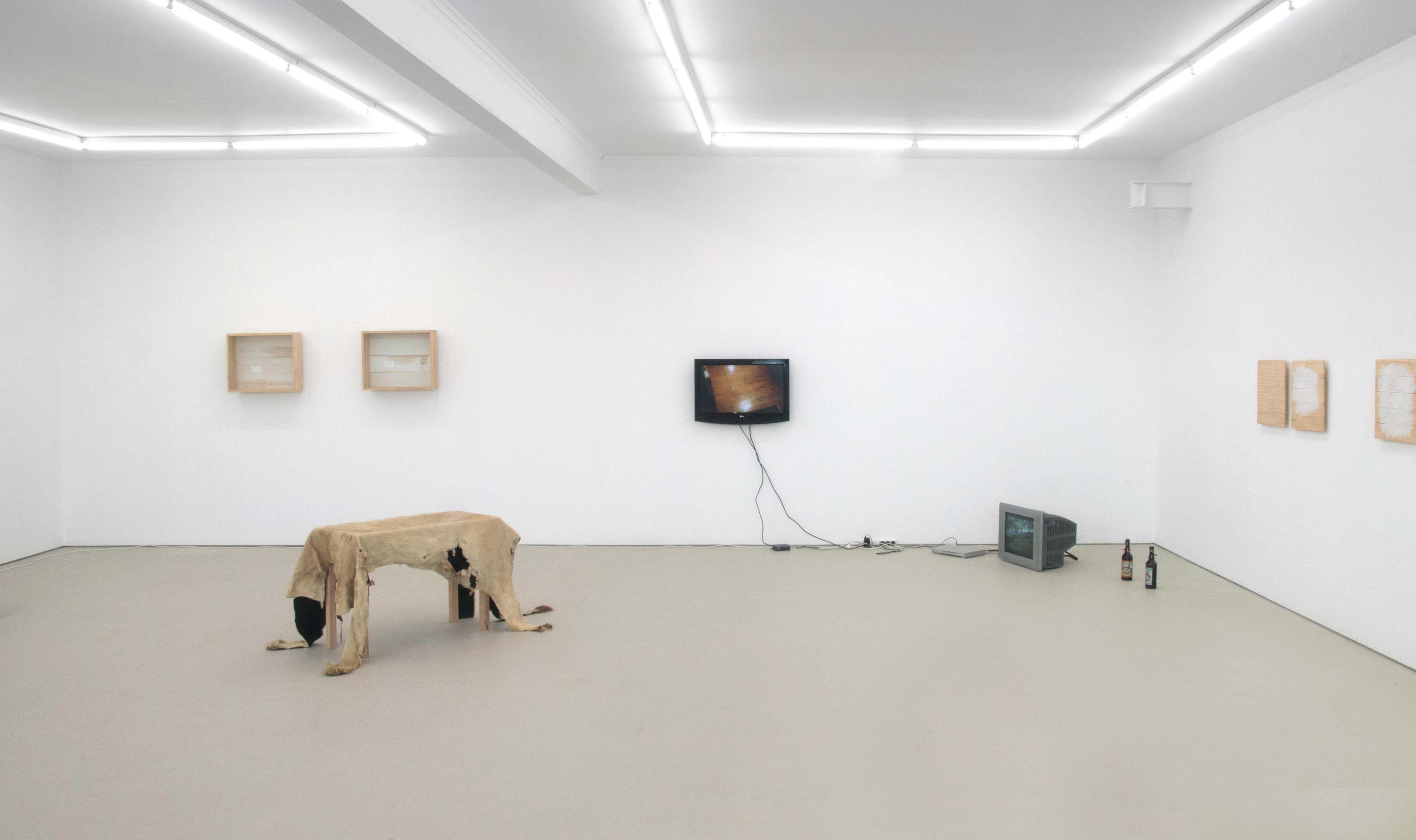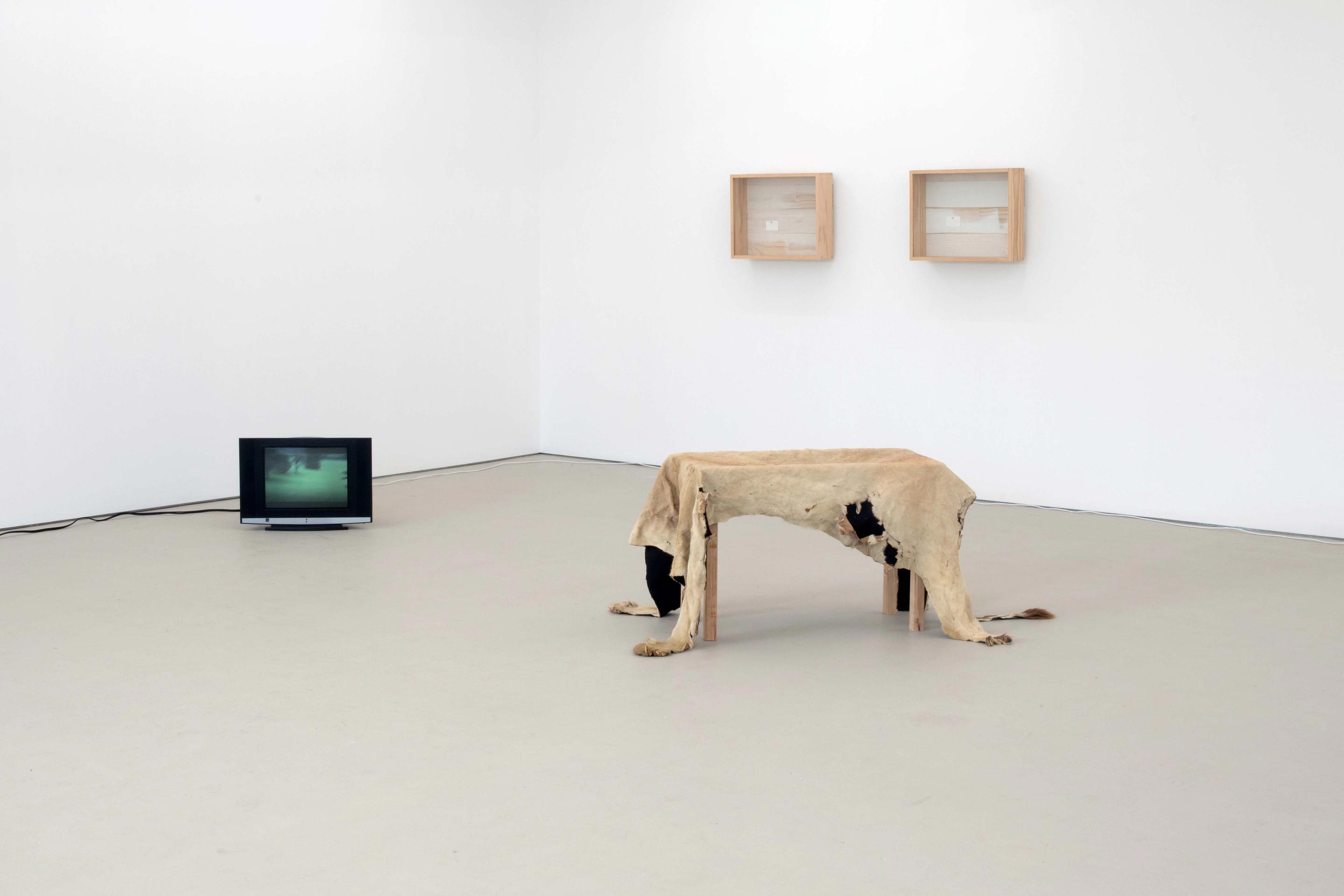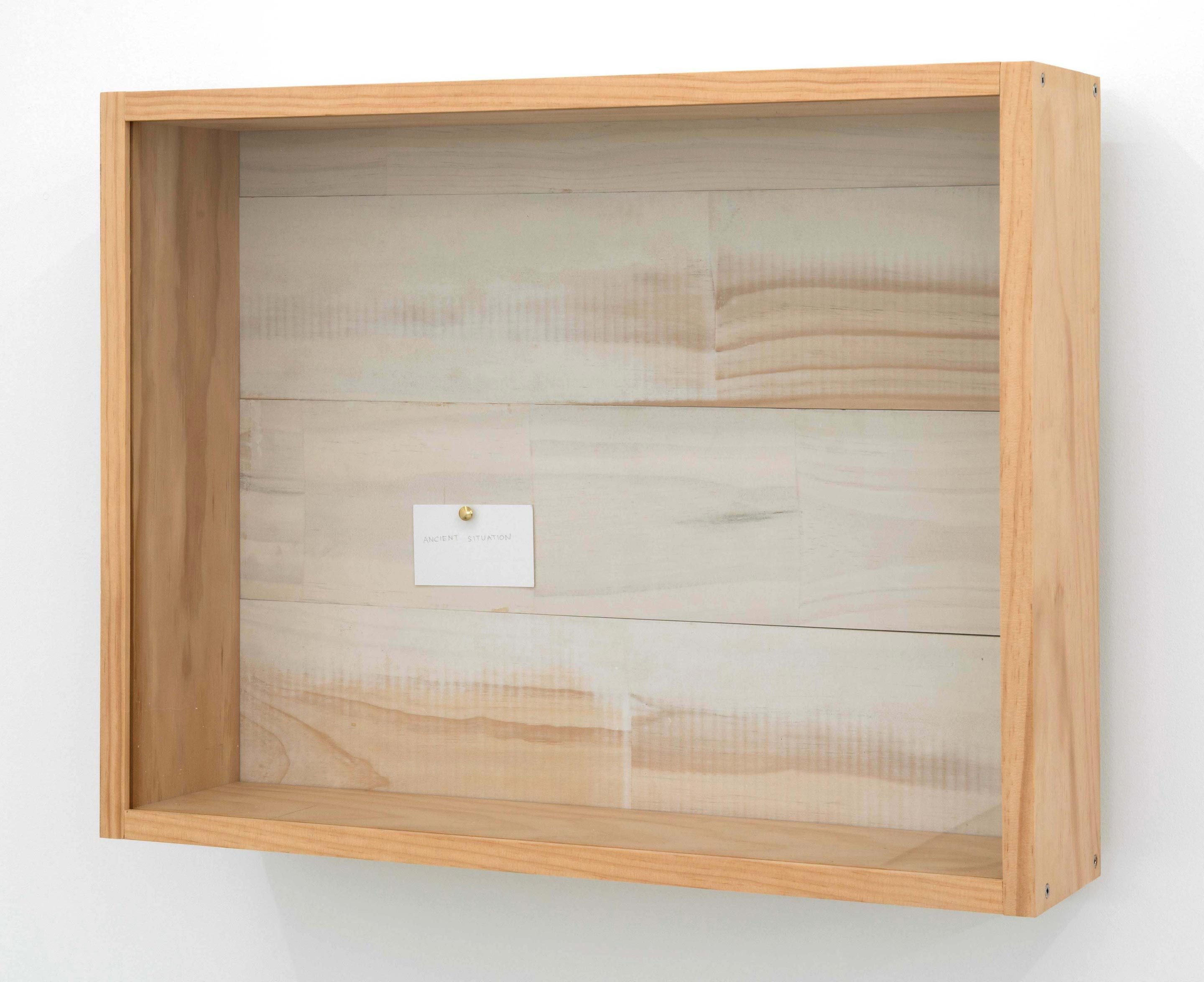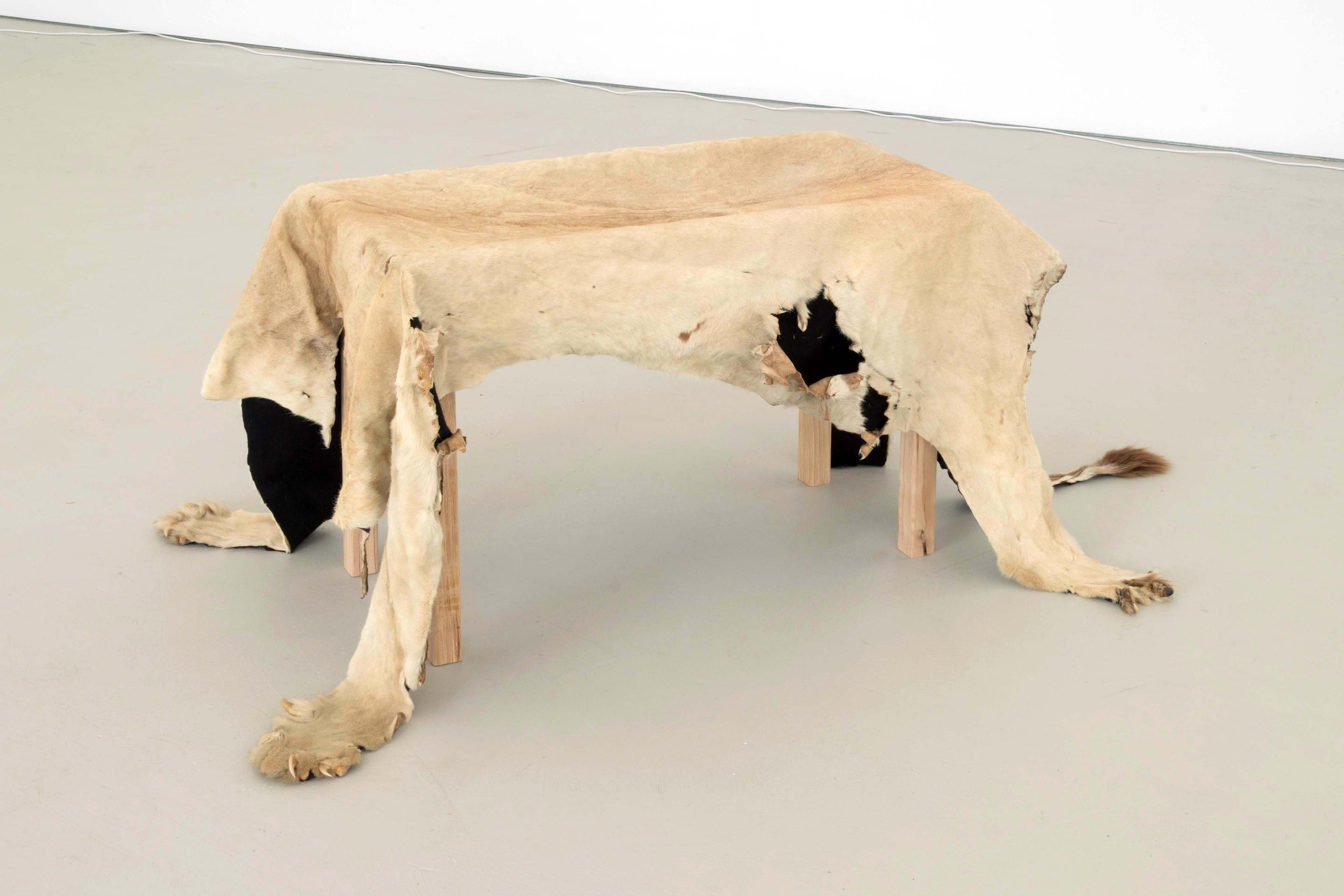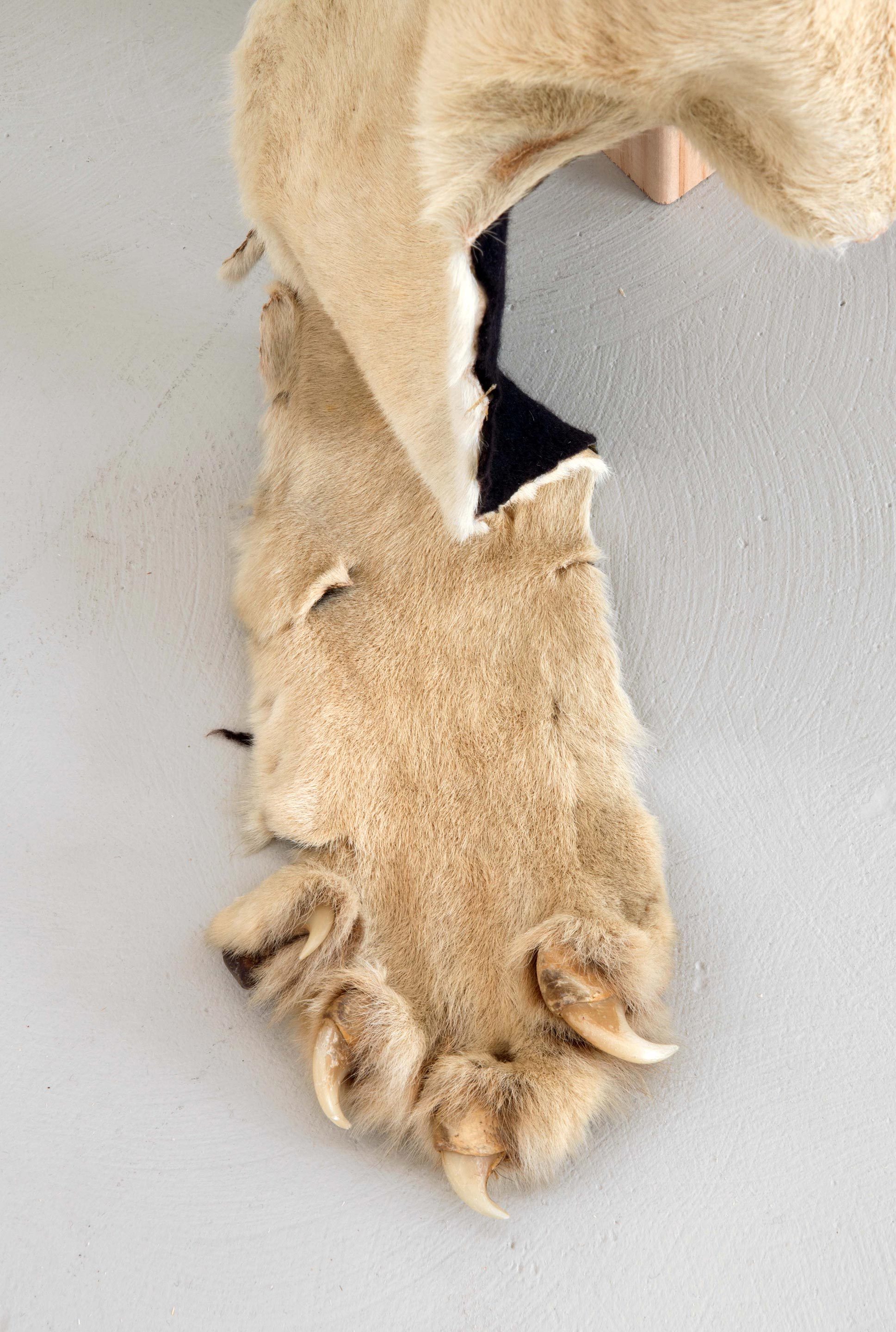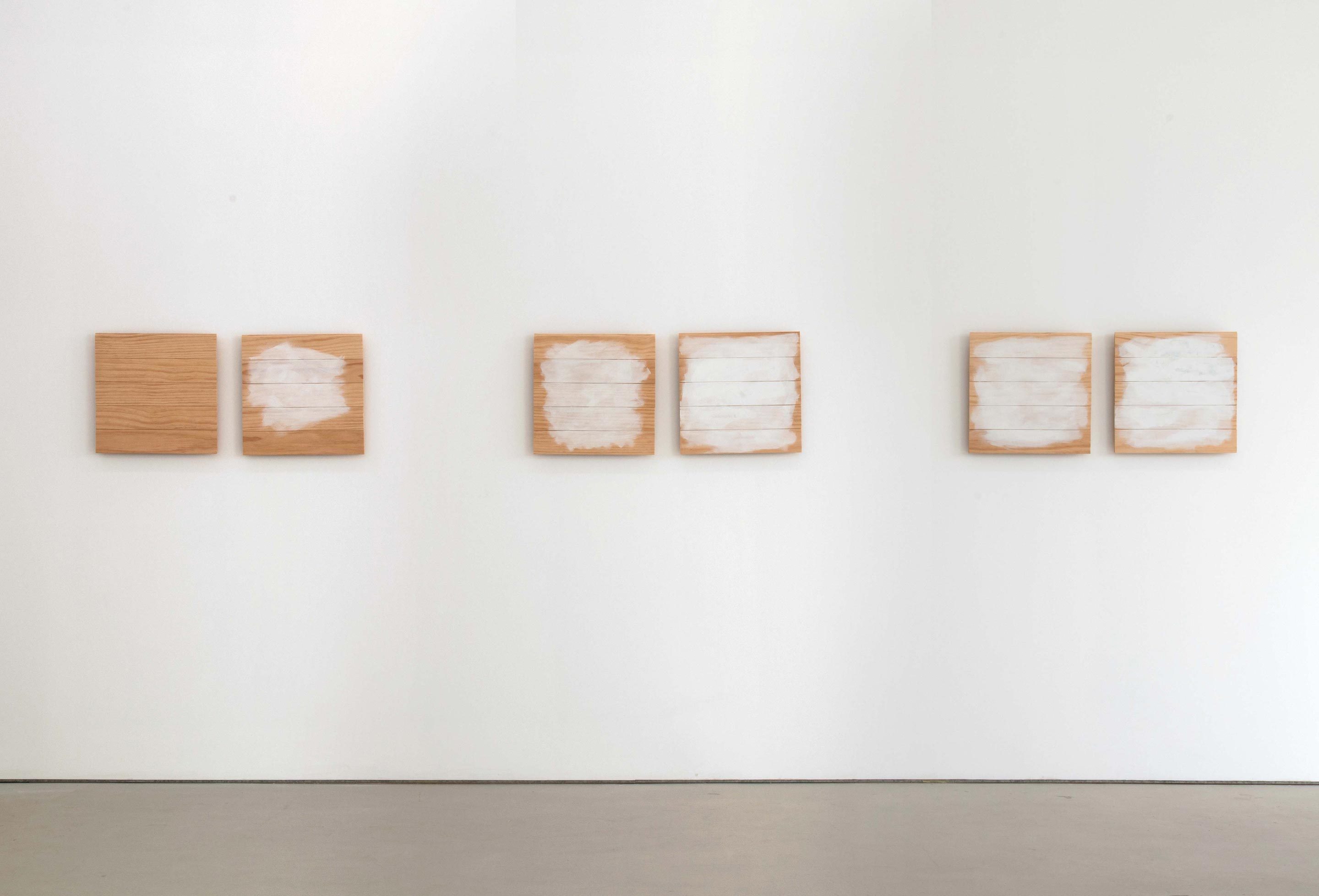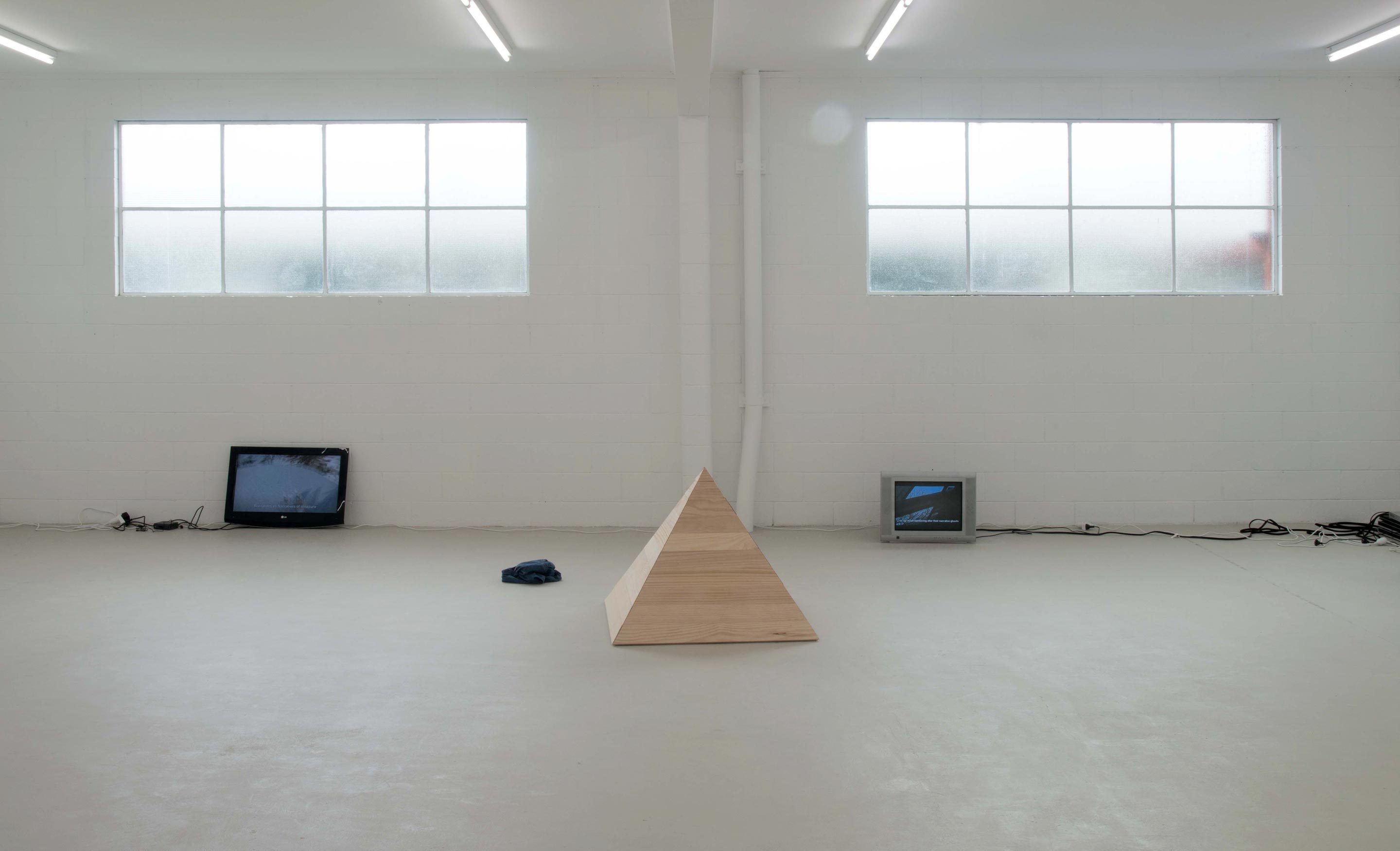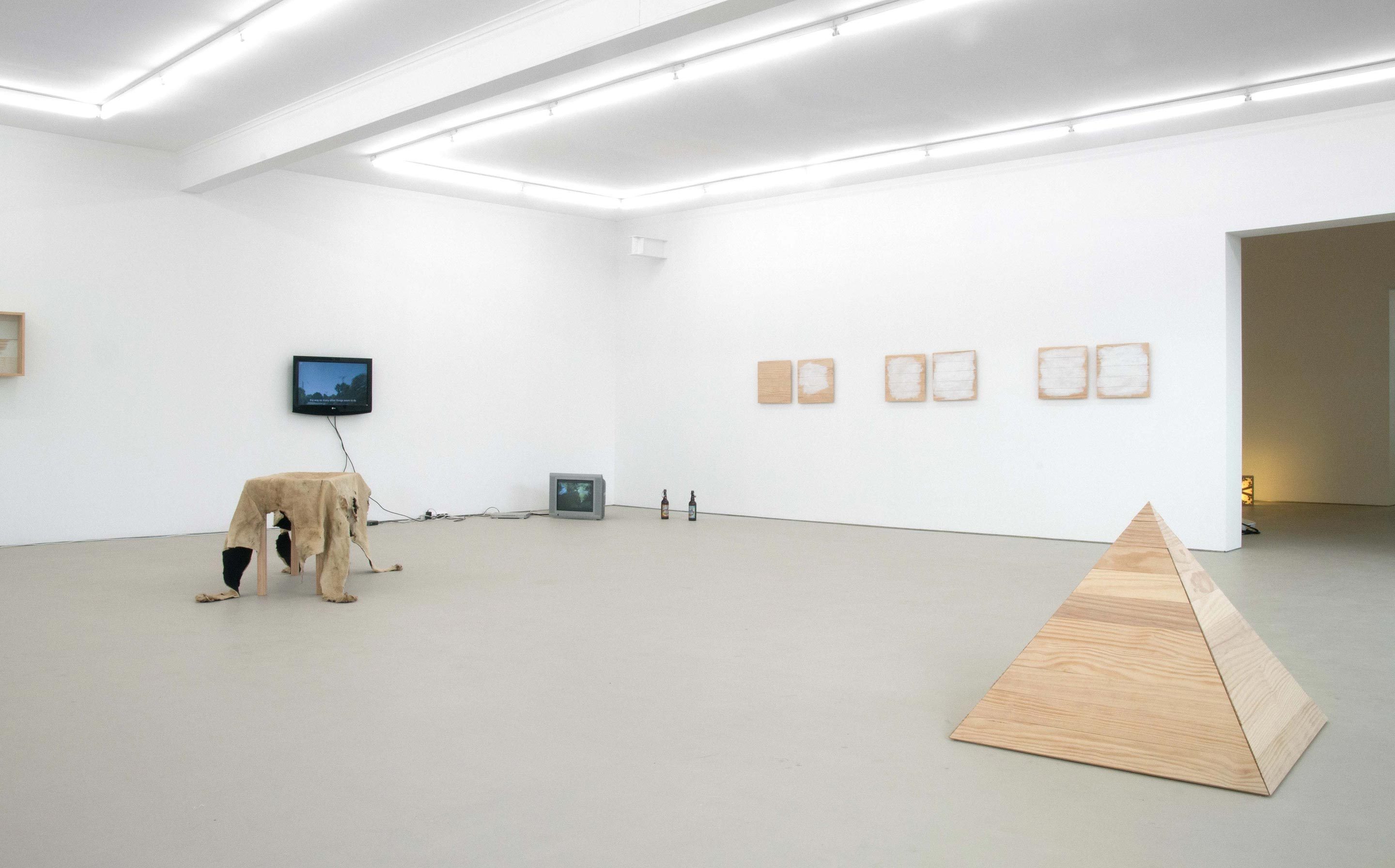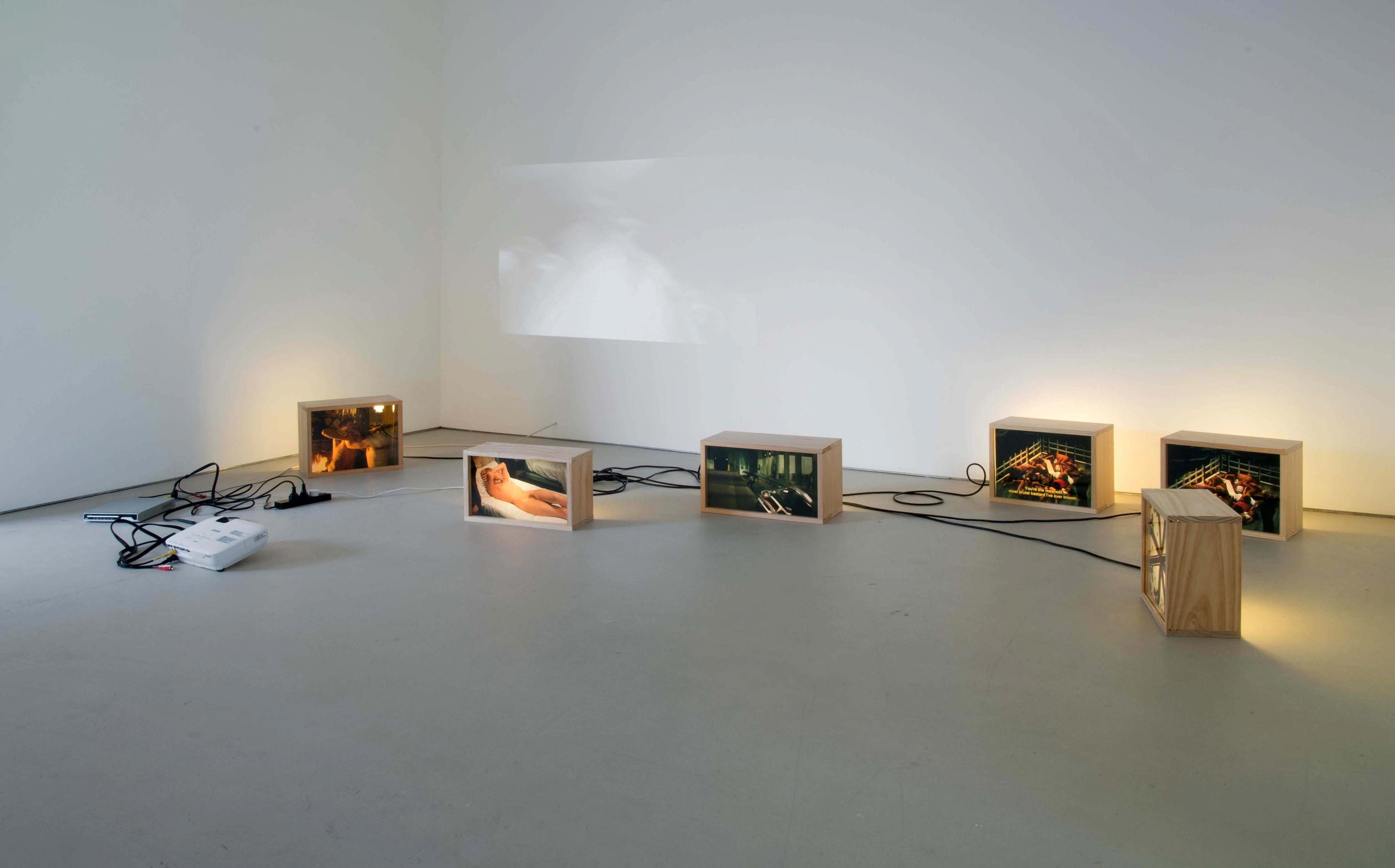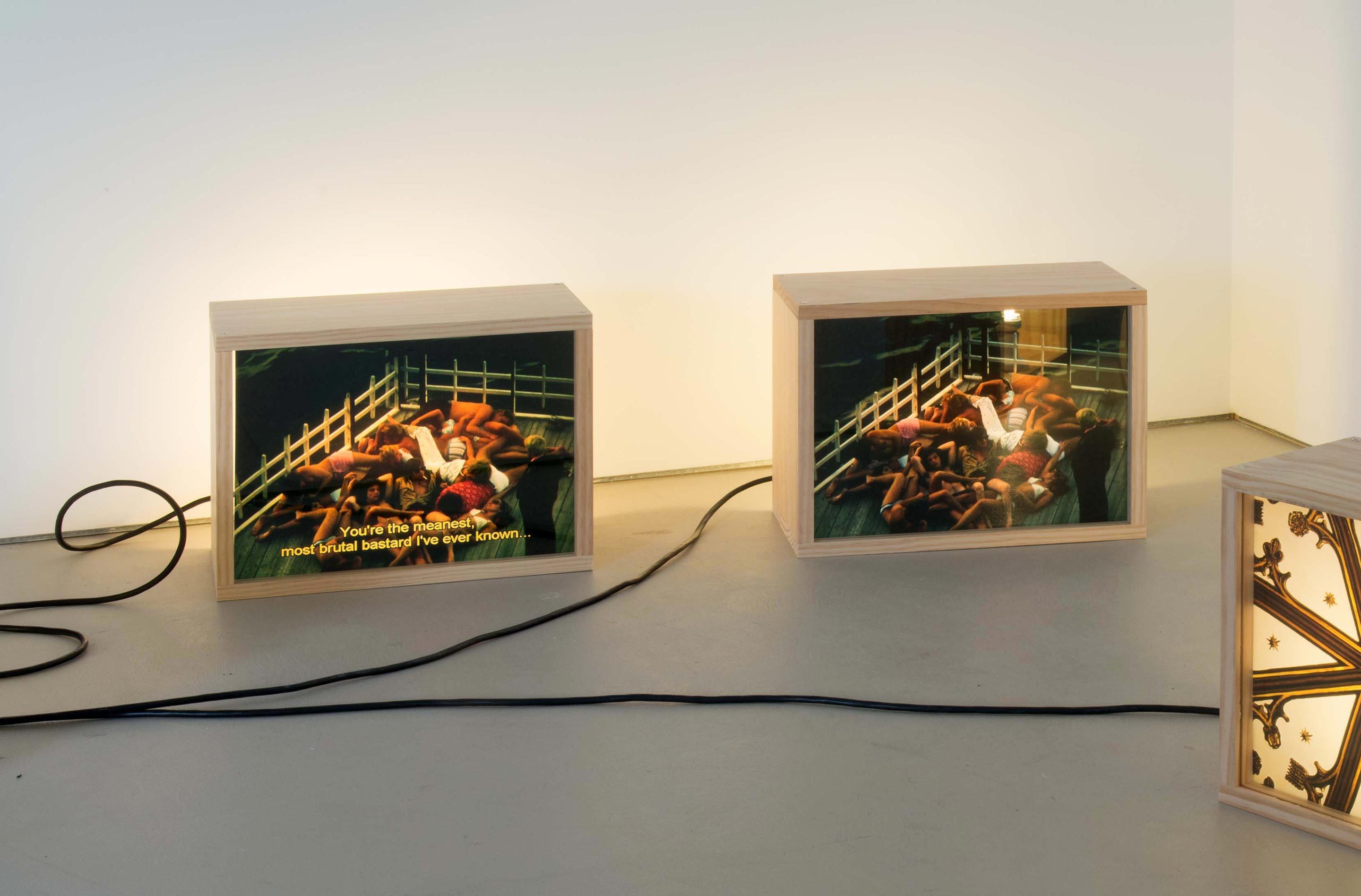 Tahi Moore
Abstract sequels, returns
08 Dec – 26 Jan 2013
Auckland
"The house I lived in after I was born was a small two room shack that was demolished. The bulldozer driver was a friend of a friend and he had this great story of this family running out of the place as he drove towards it. My parents had the other half of the story." (1)
Hopkinson Cundy is pleased to present Abstract sequels, returns, a solo exhibition of new work by Tahi Moore.
Tahi Moore works across a range of media including video, sculpture, painting and performance. Moore's installations typically unfold and collapse around a textual axis offered to the viewer through subtitles in his video works. Working in the gaps between images, words and genres, Moore builds pathways through a myriad of references from philosophy, literature, film, and popular culture more generally. These stories typically evince the artist's long-standing fascination with narrative structure, in particular stories of failure, fakes, and moments where meaning is misunderstood, misconstrued or mistranslated. Moore's works demonstrate the way in which one word or idea can refer to various real and imagined people, places and things, in an ongoing existential enquiry into the production and destruction of meaning.
Moore's new show at Hopkinson Cundy features two central films and a selection of short videos. The films in Abstract sequels, returns combine elements from a range of curiously linked sources in quietly absurd sequences. The images, typically drawn from the artist's immediate environment (walking around a city, driving through countryside, on a train, looking out a bedroom window), are set against subtitles that present rambling philosophical monologues marked by imaginative leaps in subject matter and riddled with odd coincidences and seemingly erroneous details.
As the title suggests, Abstract sequels, returns takes the idea of a sequel – specific examples of bad sequels to good movies, unmade sequels, and remakes – as a depature point. The web-like plot that underlies the show moves through multiple references including: a b-grade Michael Mann schlock horror; Chamonix's famous No Escape nightclub; Detroit techno; a Charleston Heston 1973 sci-fi; Mies van der Rohe's Detroit housing project; vacant hotels; fires in abandoned houses; and the stylistic tendencies of two competing narrative structures of theatre and silent film.
With a total of seven videos, the gallery is furnished with monitors and a mysterious collection of objects including a lion skin rug draped over a coffee table, a plywood pyramid, and a series of paintings of hotel room walls. The details in Abstract sequels, returns appear to have fallen out of narratives that would usually give them meaning, only to be arranged in a new, less cohesive sequence. Each piece of the puzzle is itself a gap, absence, failure, a vacant lot, empty, a ruin – and the story they try to tell is seemingly endless, and necessarily inconclusive. Meaning shifts nervously from referent to referent, or accrues in exponential curves that eventually overwhelm themselves and empty out to nothing. In a recent ArtReview article, curator Chris Sharp writes of Moore's approach:
"Elaborately imitating a search engine, the artist could be said to pull back the reality curtain on the asubjective, authorless, exquisite-corpse generator lurking behind it. What is more, Moore seems particularly preoccupied by the increasingly complicated nature of desire – to whom it belongs and where it comes from – in our current web 2.0 paradigm." (2)
Tahi Moore (1972, Auckland) studied at University of Auckland's Elam School of Fine Arts. His recent solo exhibitions include: Nonsuch Park, Hopkinson Cundy, Auckland (2011); War against the self, Gambia Castle, Auckland (2010); Vaccum Idle Adjust (with Rob Hood), Enjoy Public Art Gallery, Wellington (2009); and Various Failures, Gambia Castle, Auckland (2008); and German Sands, Our Faces, Gambia Castle, Auckand (2007). In recent years Moore's films and performances have been included in: Mexico City Blues, Shanaynay, Paris and New York Gallery, New York (2012); Caraway Downs, Artspace, Auckland (2011); Moment Making, Artspace, Auckland (2007); 54321: Artists Projects, Auckland Art Gallery, Auckland (2006); and Mostly Harmless, Govett-Brewster Art Gallery, New Plymouth (2006).
1. Tahi Moore, untitled artist text, 2012
2. Chris Sharp, 'Future Great 2012: Tahi Moore', ArtReview, issue 57, March 2012