The Key to the Fields
Andrew Barber, Bill Culbert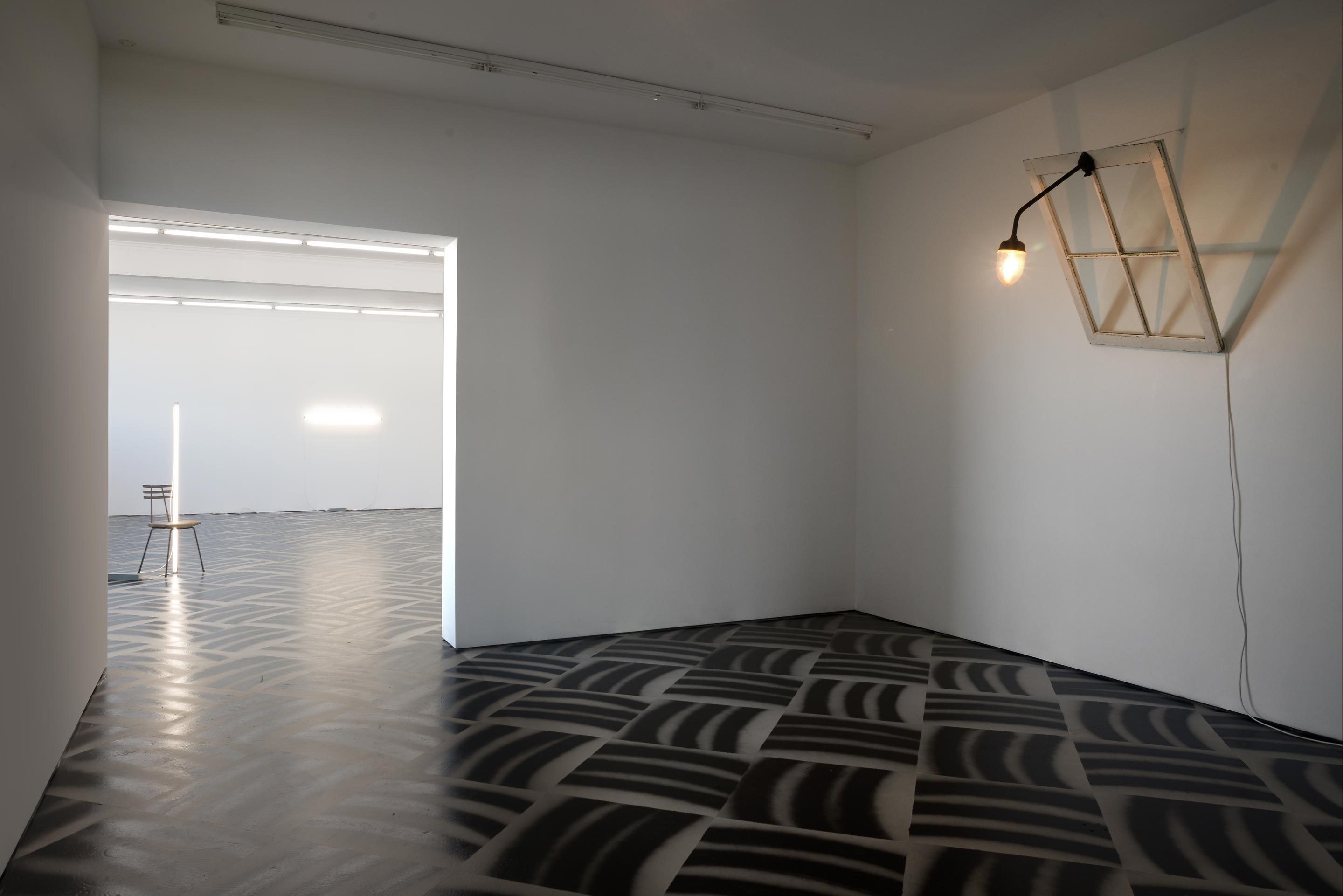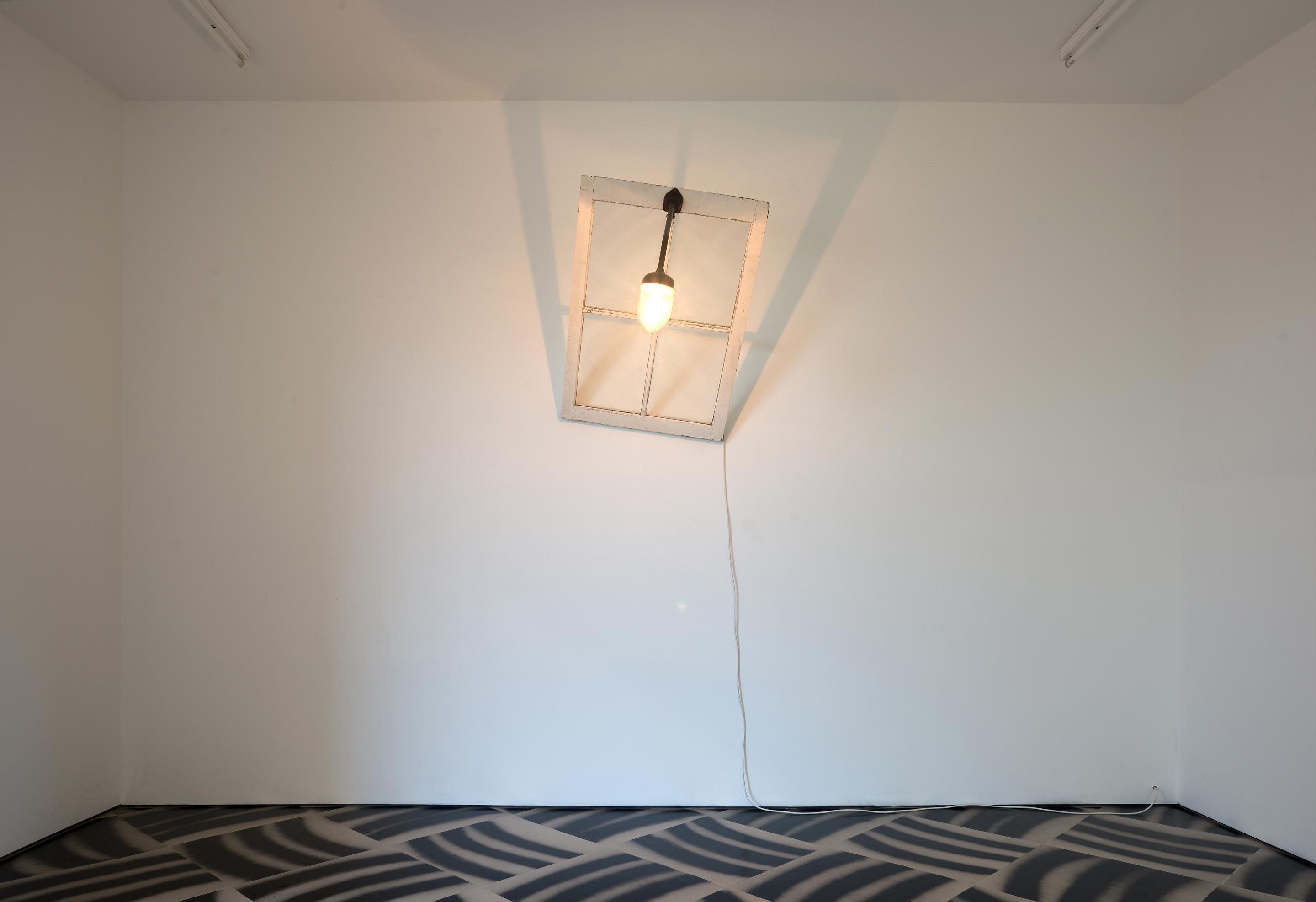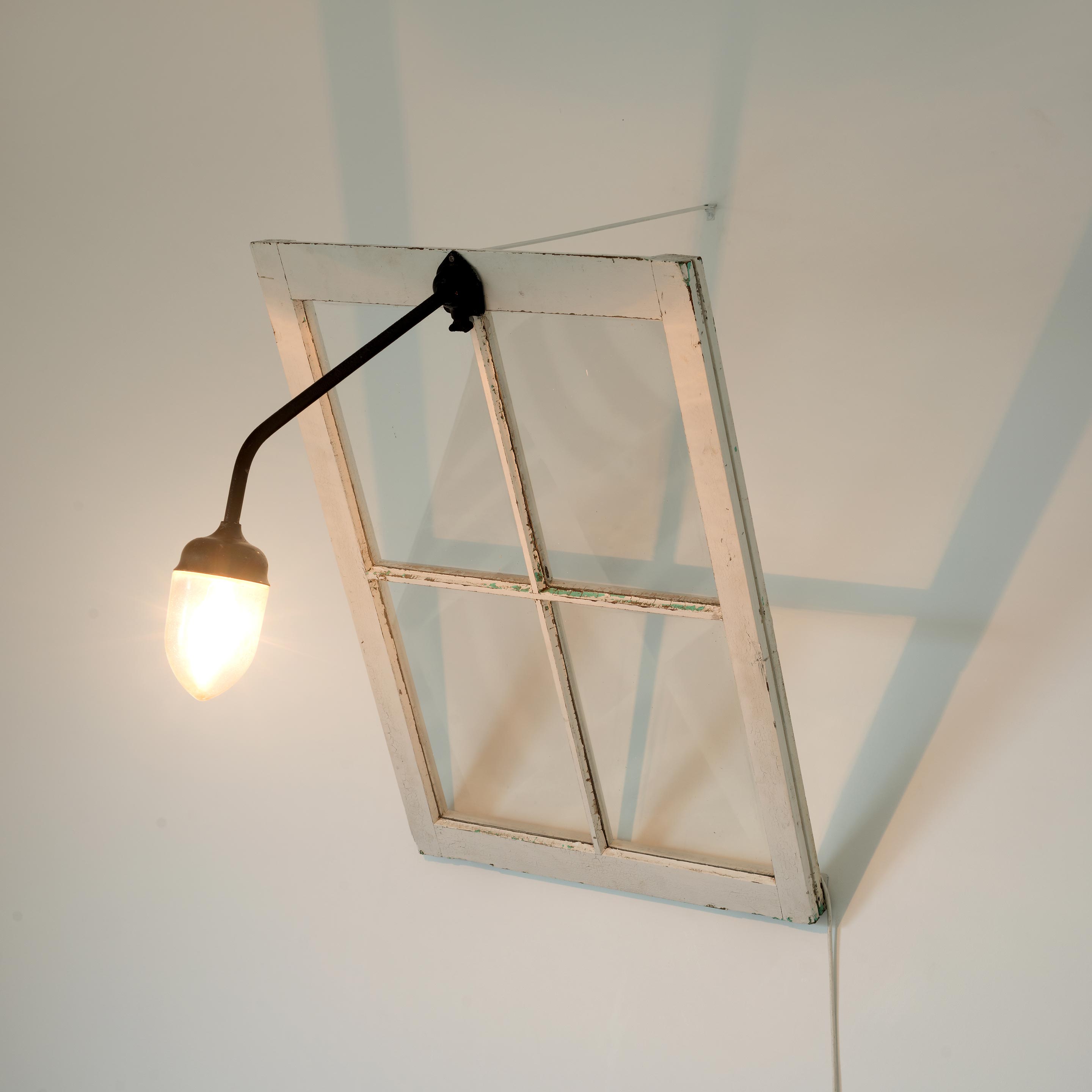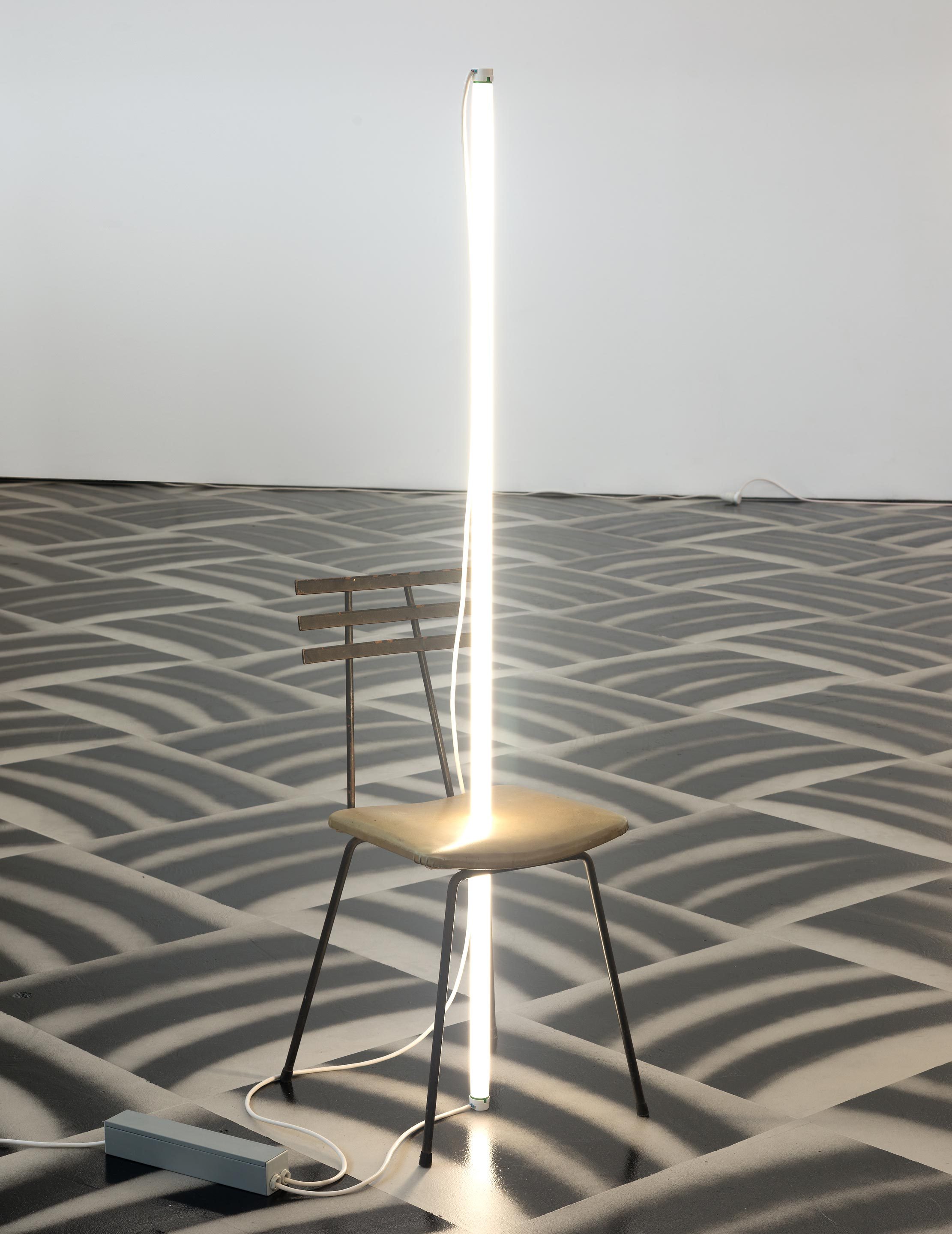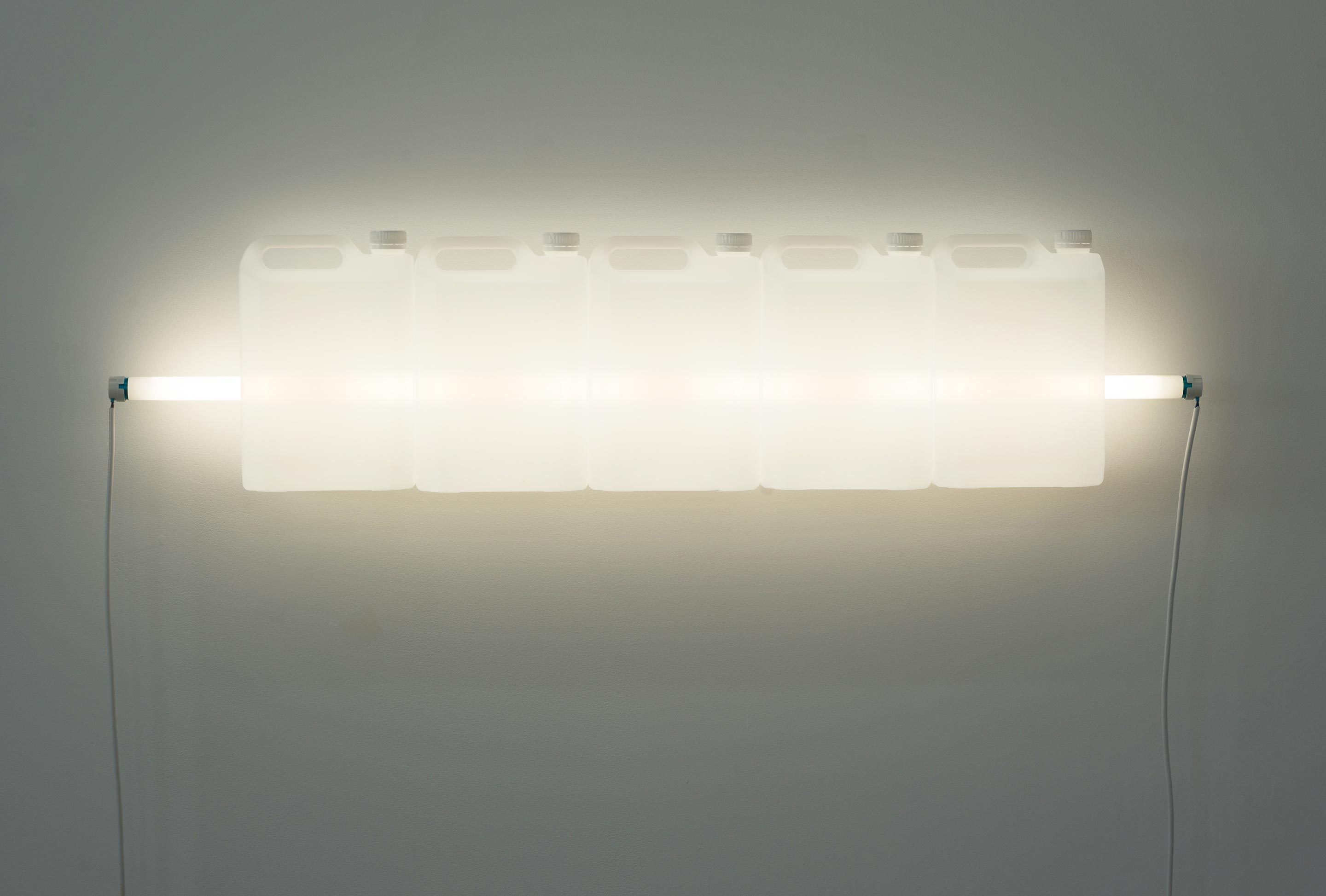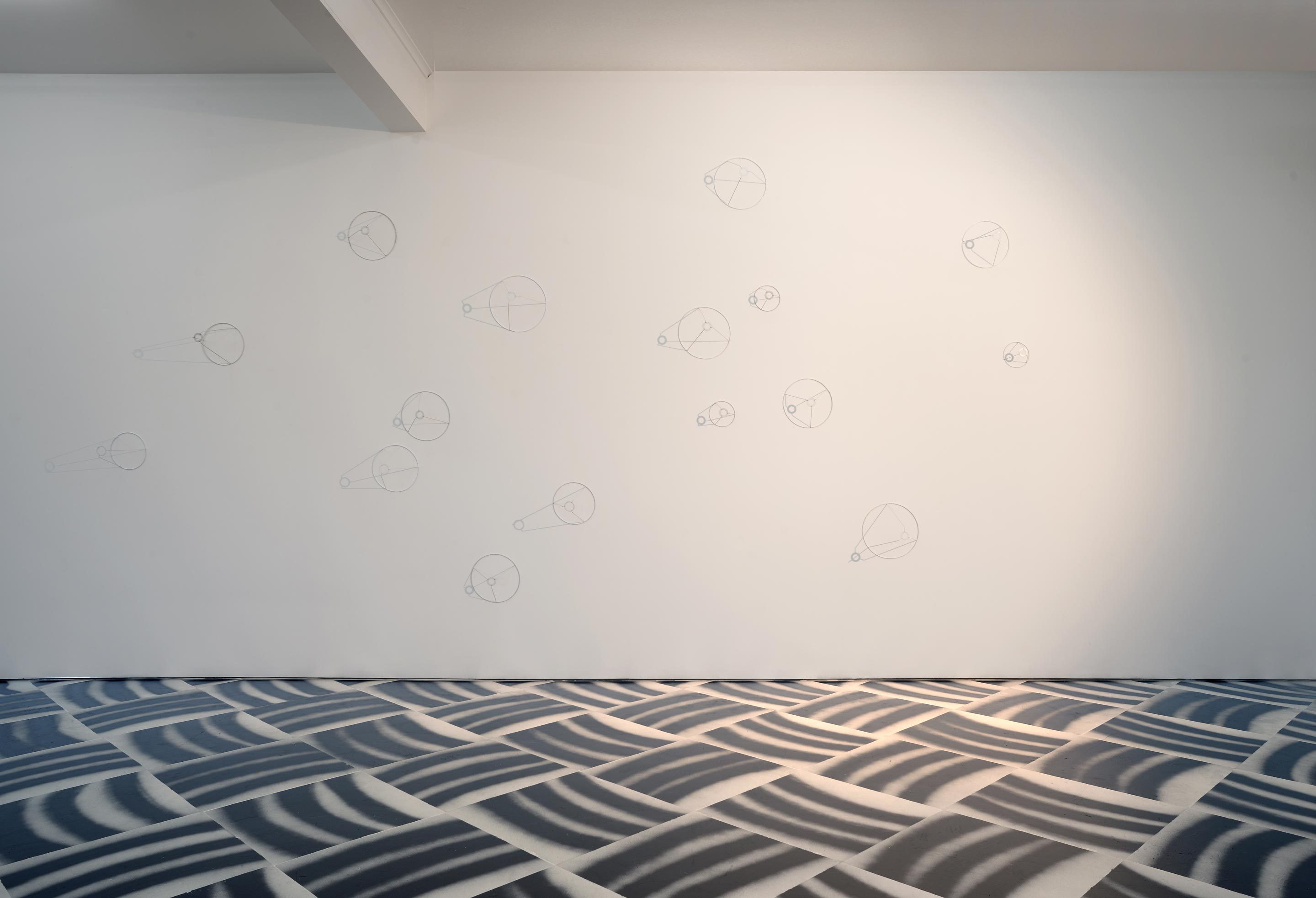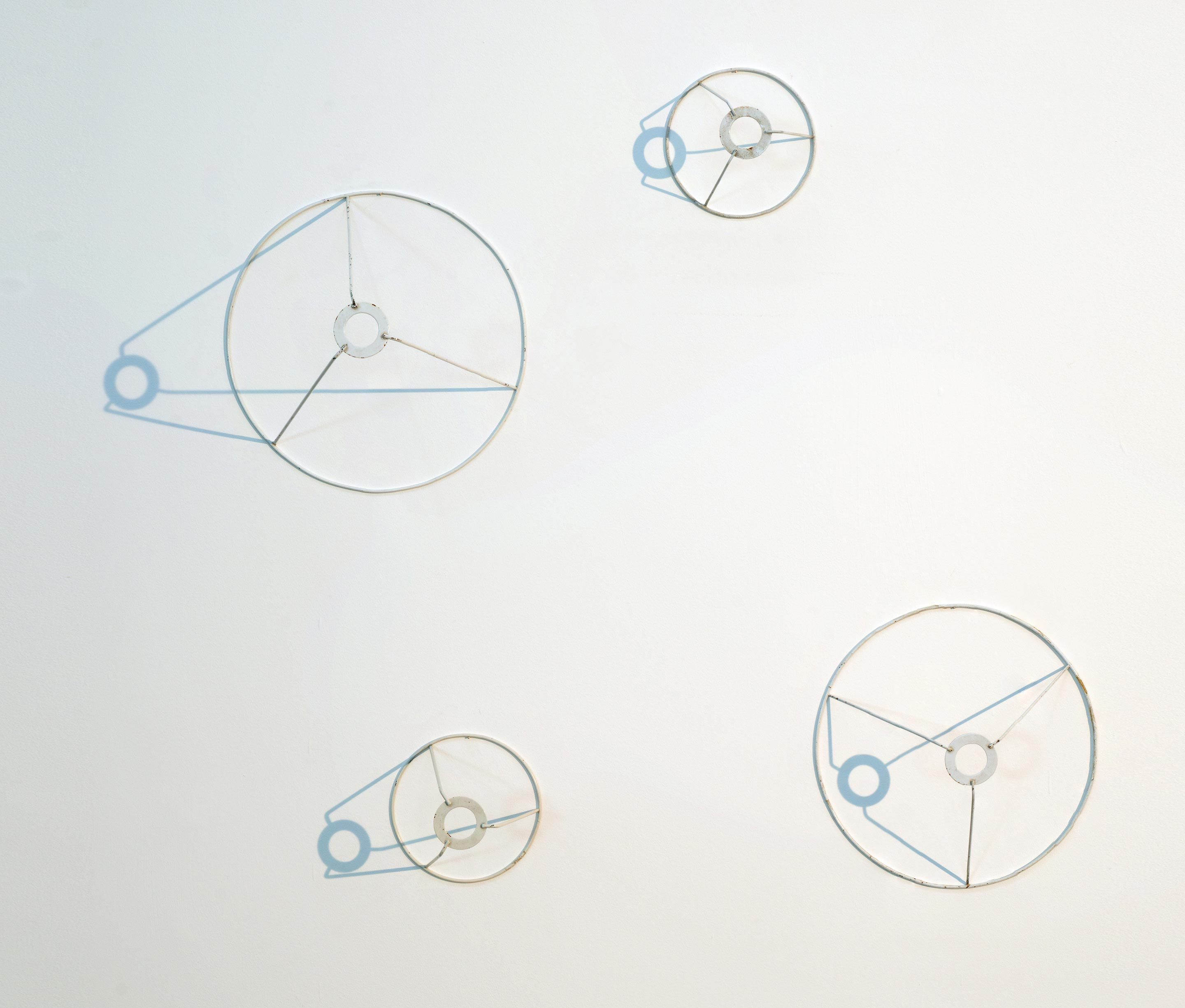 Andrew Barber, Bill Culbert
The Key to the Fields
24 Jun – 23 Jul 2016
Auckland
Hopkinson Mossman is pleased to present The Key to the Fields, a two-person exhibition of new work by Andrew Barber and Bill Culbert.
The Key to the Fields brings together new sculpture by Culbert and a major floor painting by Barber in a compelling dramatization of light and line. The exhibition considers two practices that, in different ways, mine the poetic potential of the domestic environment, collapse and conflate vernacular and modernist forms, and explore the transformative power of light.
In his most recent paintings Barber uses light both as subject matter – in the bleached, languid strokes of banal interior scenes, diffused and shifting through the changing colours of his striped canvasses– or, as in his floor paintings, deployed as an external influence that activates as the eye (and body) moves over it. In The Key to the Fields, a pattern of interlaced lines weaves across the entire gallery floor, creating a bold textured surface, at times dizzyingly optical, for the viewer to traverse. As is often the case with Barber's compositions, they are indebted to painting's legacies (in this case as grid-painting or psychological dream-scape made real), as much as they are to interior design or home furnishing (like an over-sized woven floor mat).
In Culbert's work an eclectic mix of recycled relics are re-purposed and illuminated by various means, with egalitarian elegance. Whether it is a large-scale installation or the modest illumination of plastic bottles, light is channeled to open space for imaginative play, to mark the quotidian, and to interrogate the act of looking. The Key to the Fields comprises three new sculptures by Culbert that include, variously, a window frame, a chair, and a constellation of wire lamp shade frames. Culbert's new works demonstrate his ready engagement with the phenomenological qualities of objects, especially those from the domestic environment, with his signature playful subversion of material values.
Andrew Barber was born in 1978 in Auckland, where he is now based. Recent exhibitions include: Painting, Hopkinson Mossman (2016); Necessary Distraction, Auckland Art Gallery Toi o Tamaki (2015); A world undone: Works from the Chartwell Collection, Auckland Art Gallery Toi o Tamaki (2014); From under the house, Peter McLeavey, Wellington (2014); When I paint my masterpiece, Hopkinson Mossman, Auckland (2014); and New Revised Edition, City Gallery, Wellington (2013). Barber has exhibitions forthcoming in 2016 at The Dowse Art Museum, Lower Hutt and Dunedin Public Art Gallery.
Bill Culbert was born in 1935 in Port Chalmers. He left New Zealand in 1957 to study at the Royal College of Art, London. He now lives and works between London and France. Culbert has had more than 100 solo exhibitions at major institutions in New Zealand, England, Europe, the USA and Australia. In 2013 Culbert was New Zealand's representative at the 55th Venice Biennale. Recent exhibitions include Musée des Beaux-Arts de Dole, France, and Château des Adhémar, Centre d'Art Contemporain, Montélimar.