Touch your brain
Hany Armanious, Nick Austin, Oscar Enberg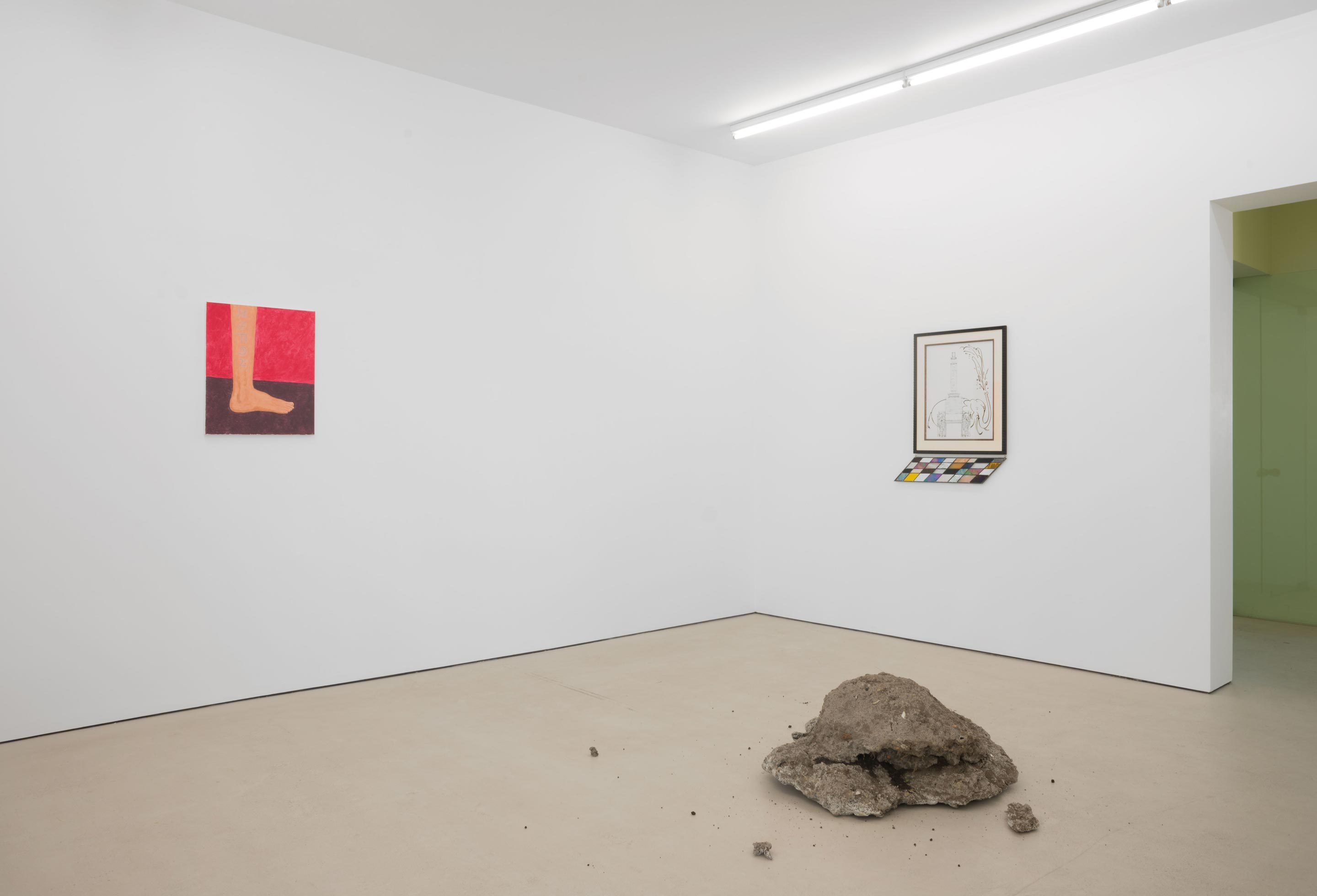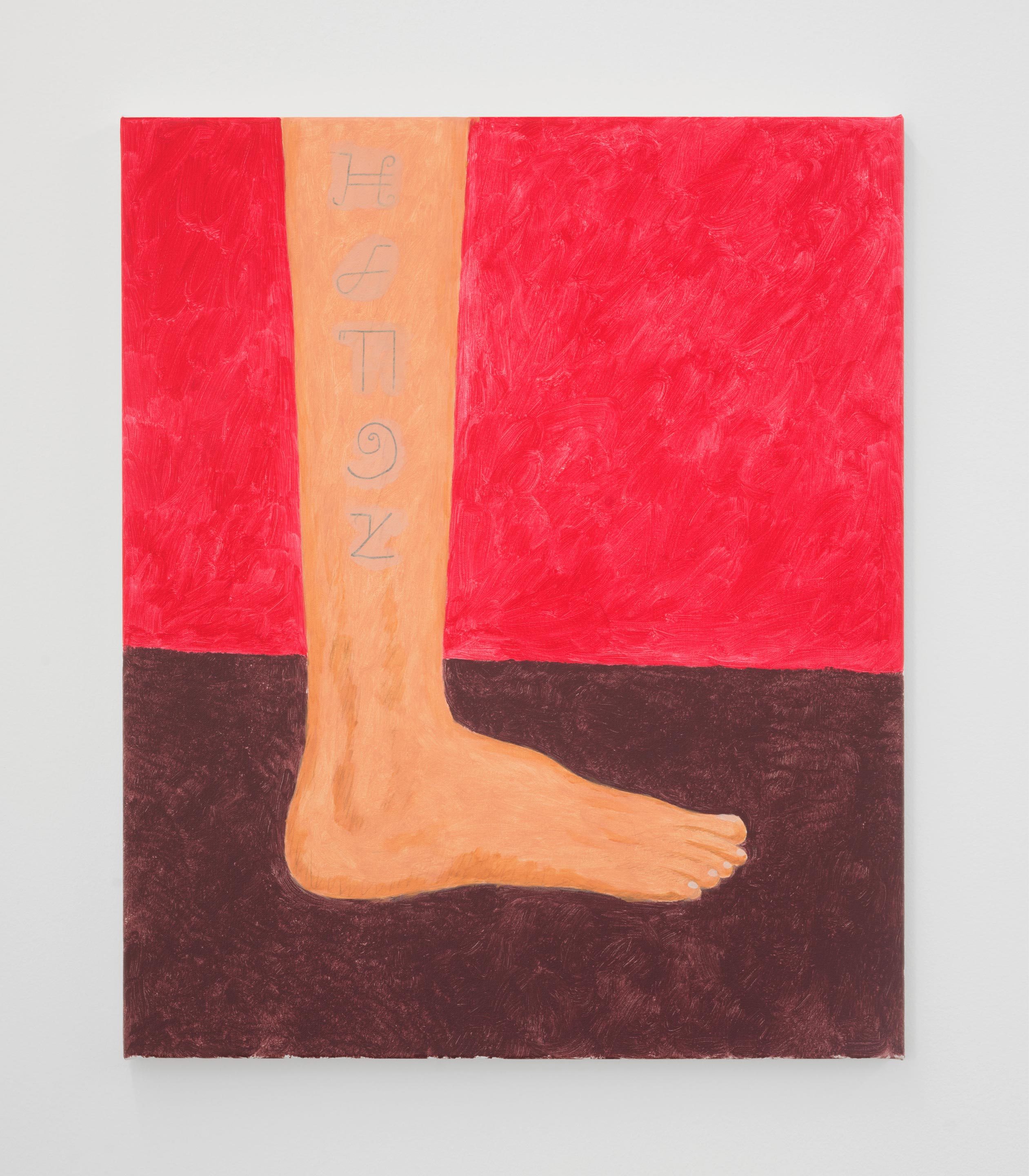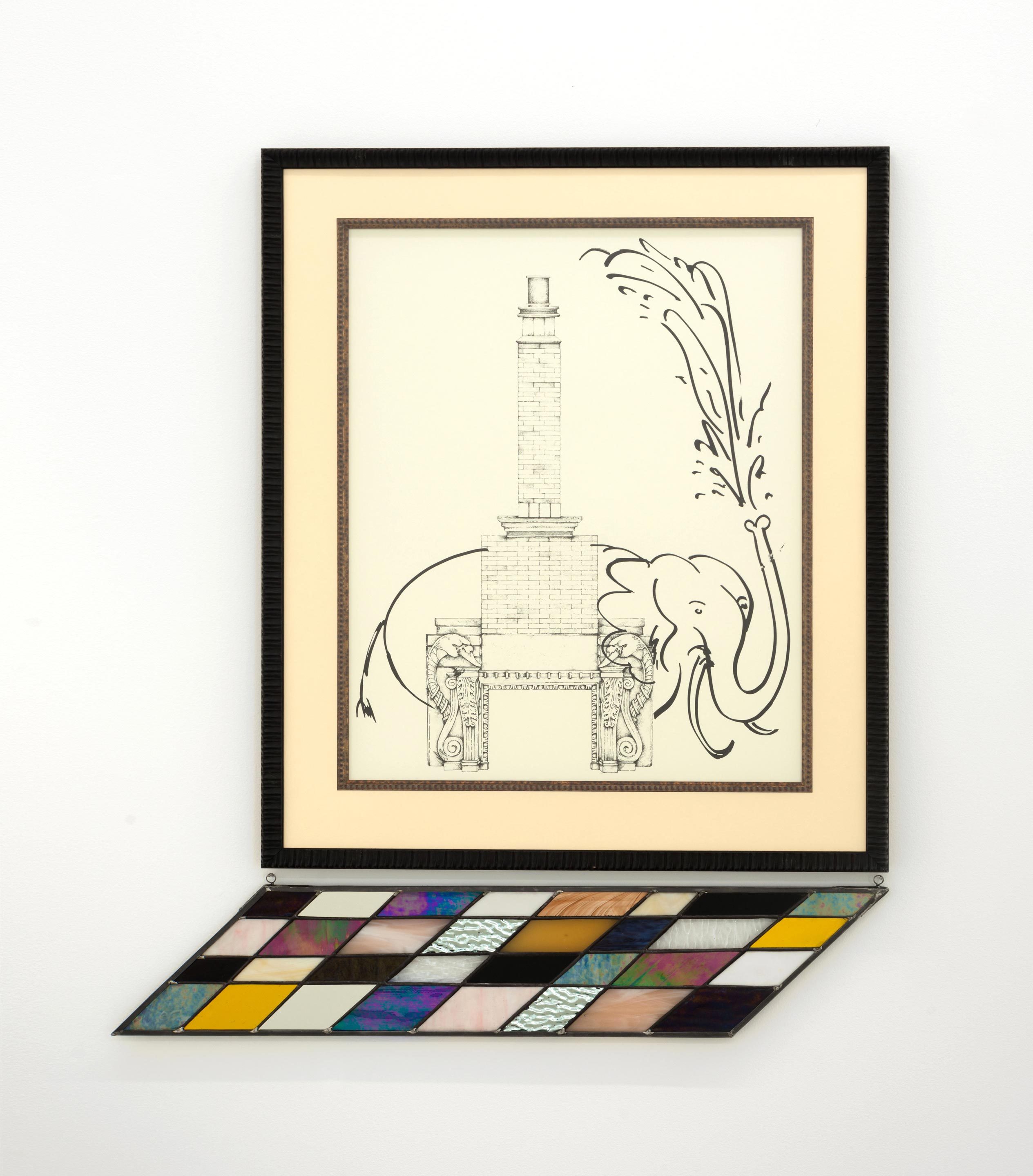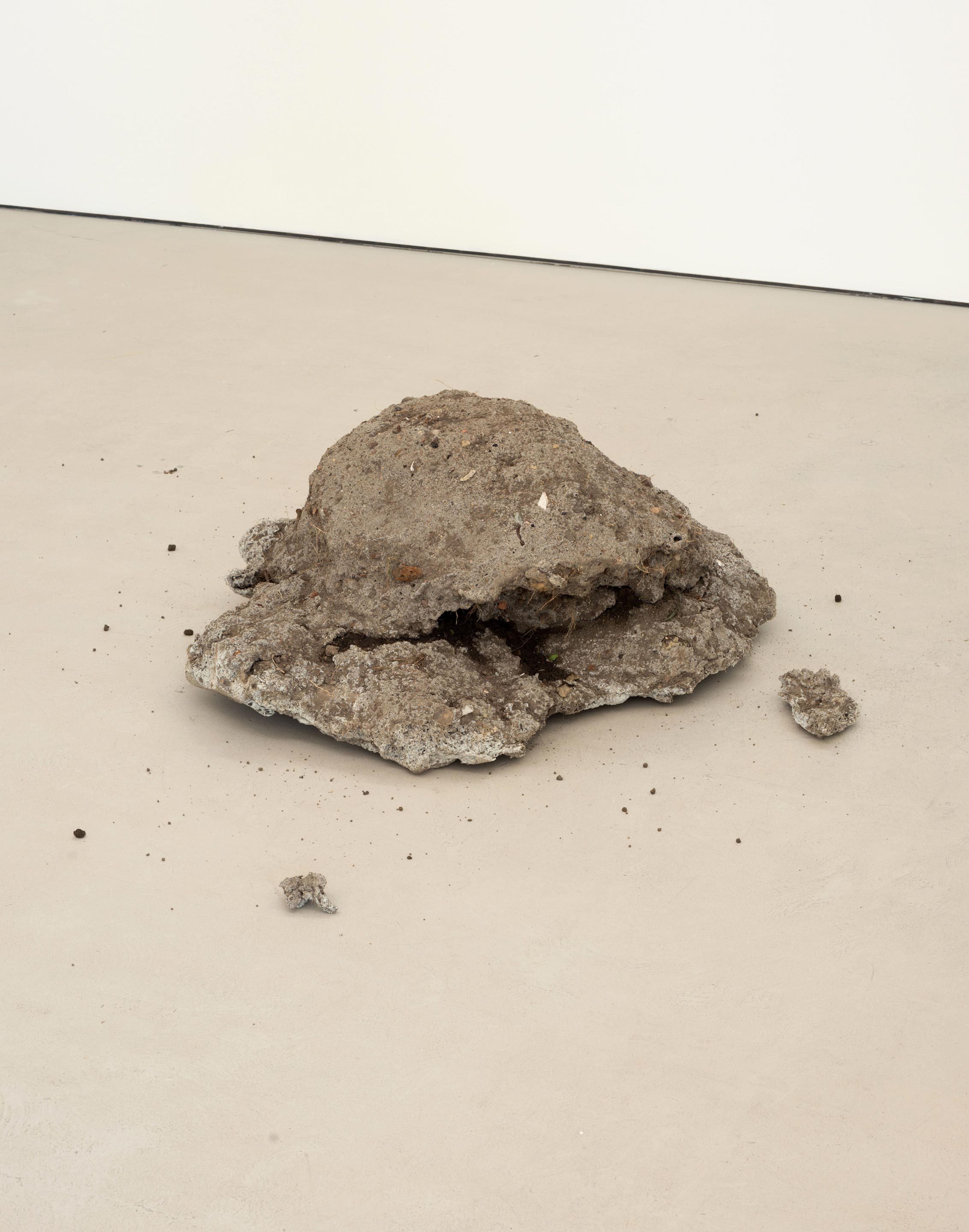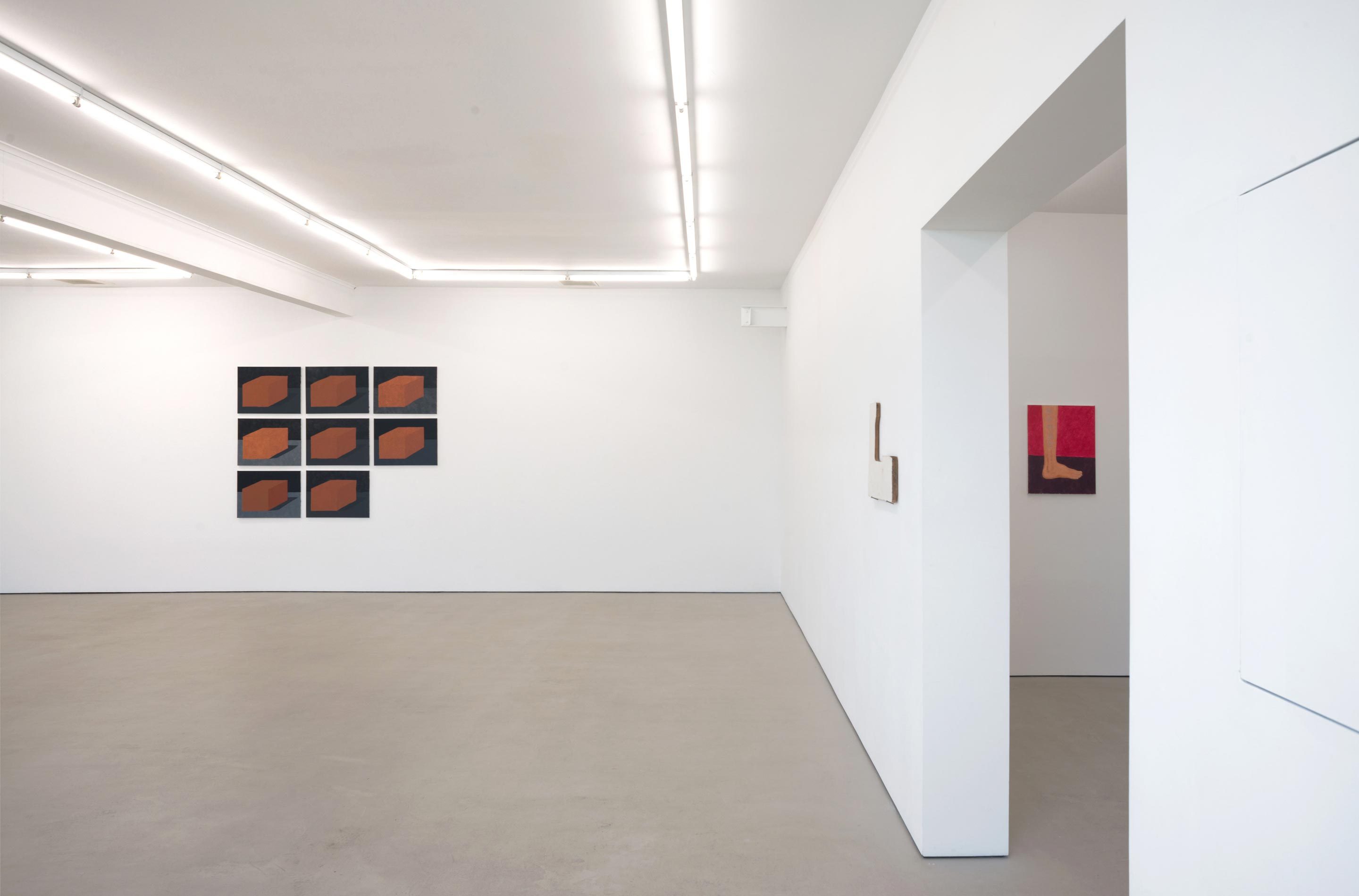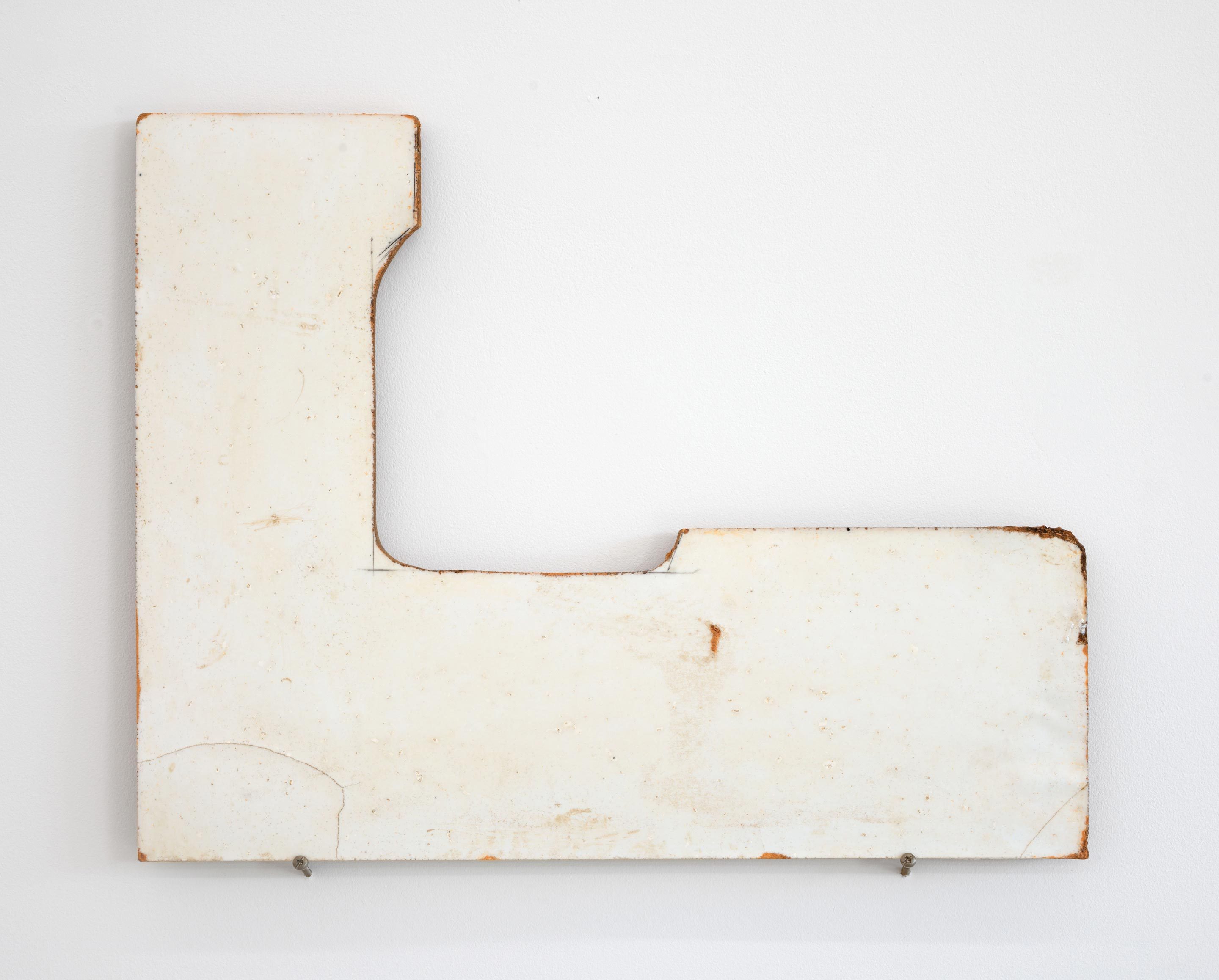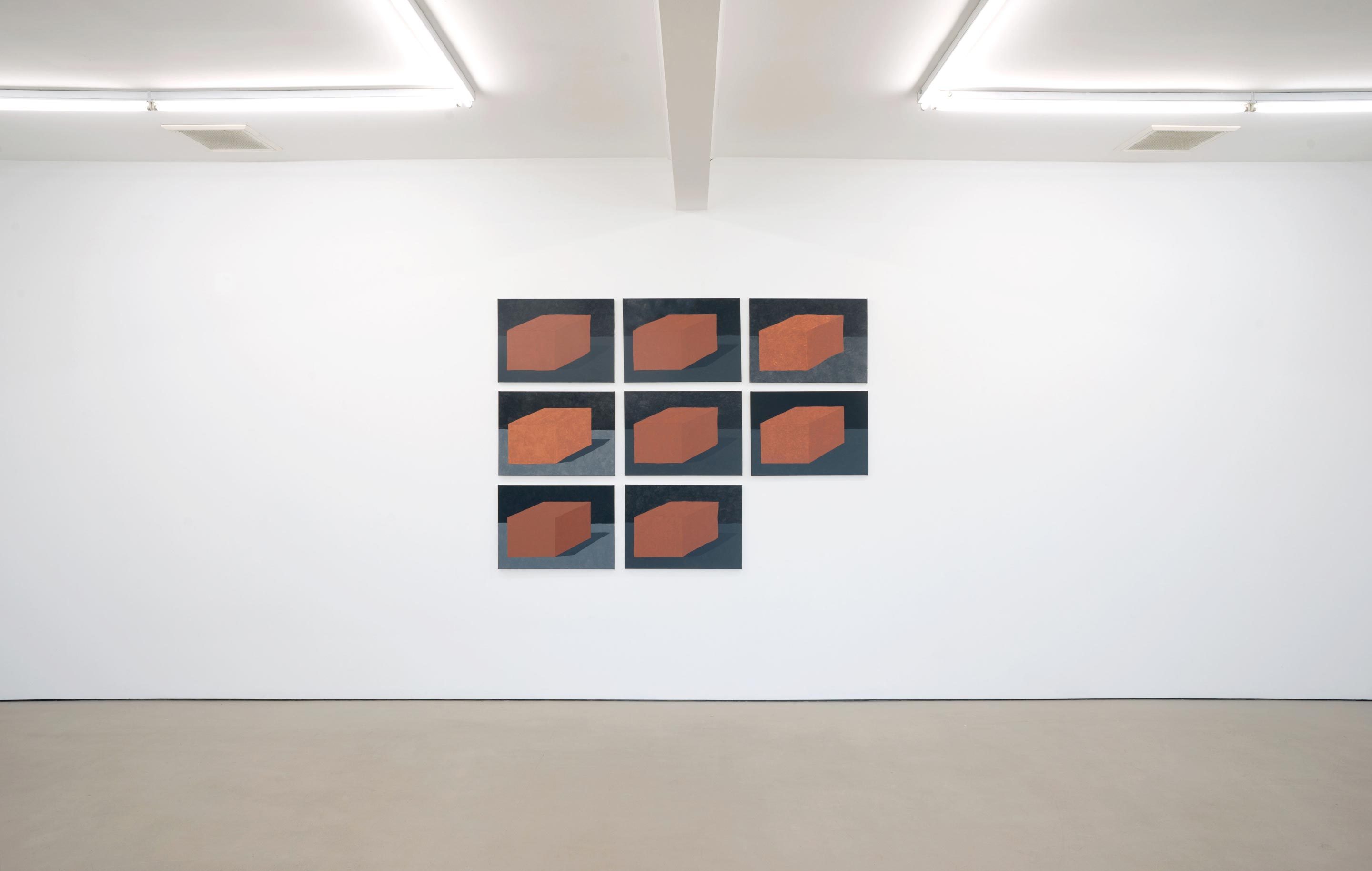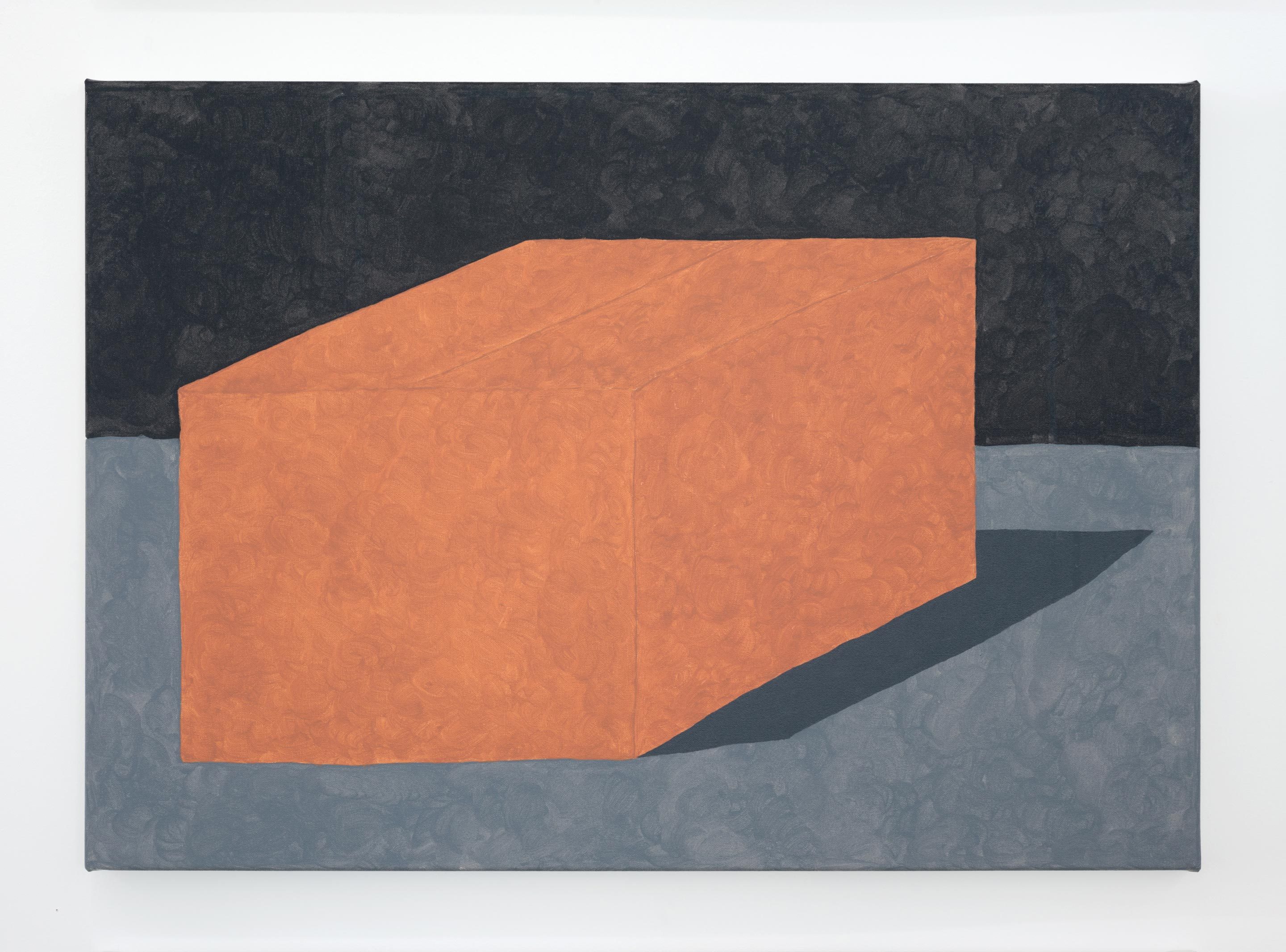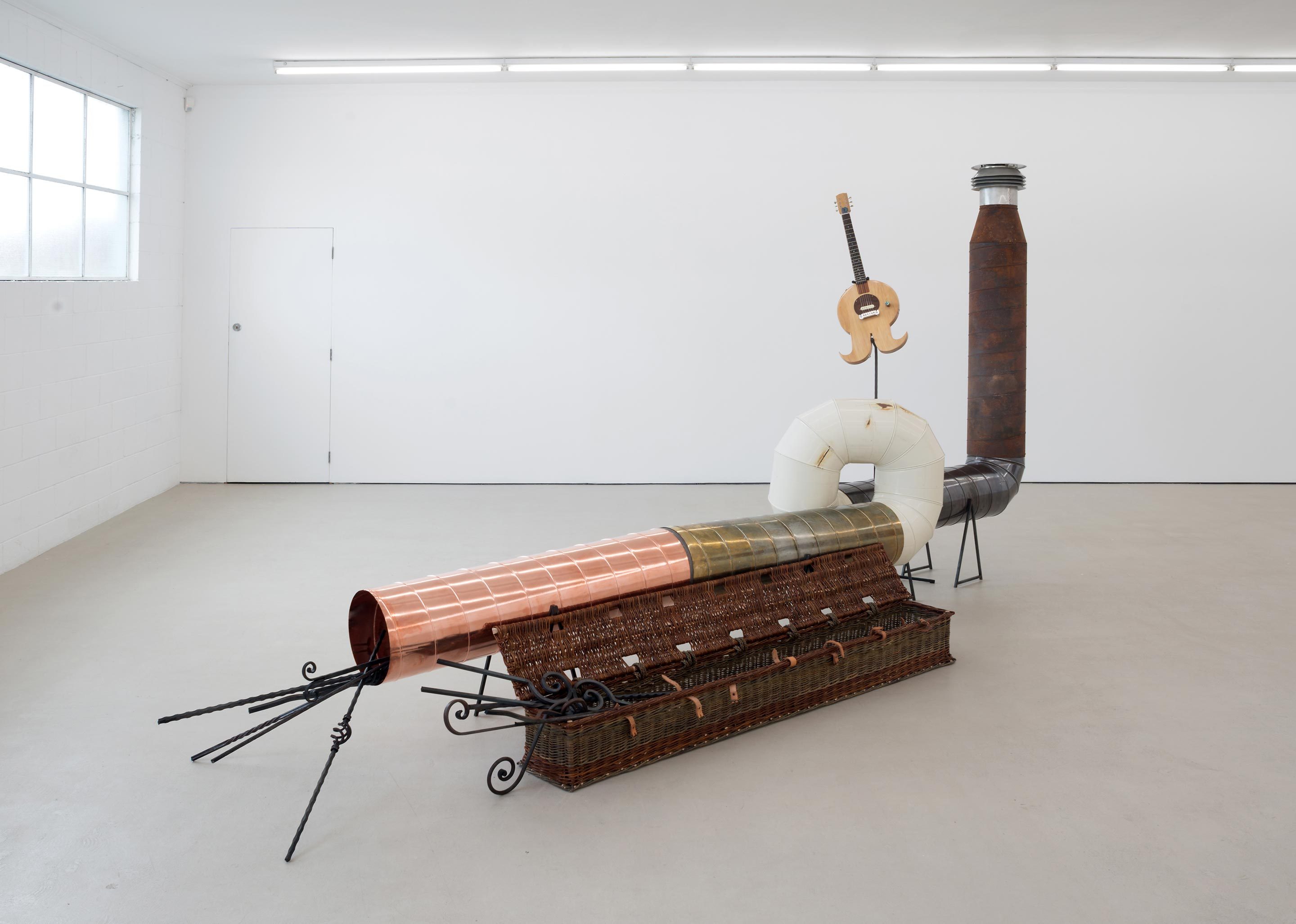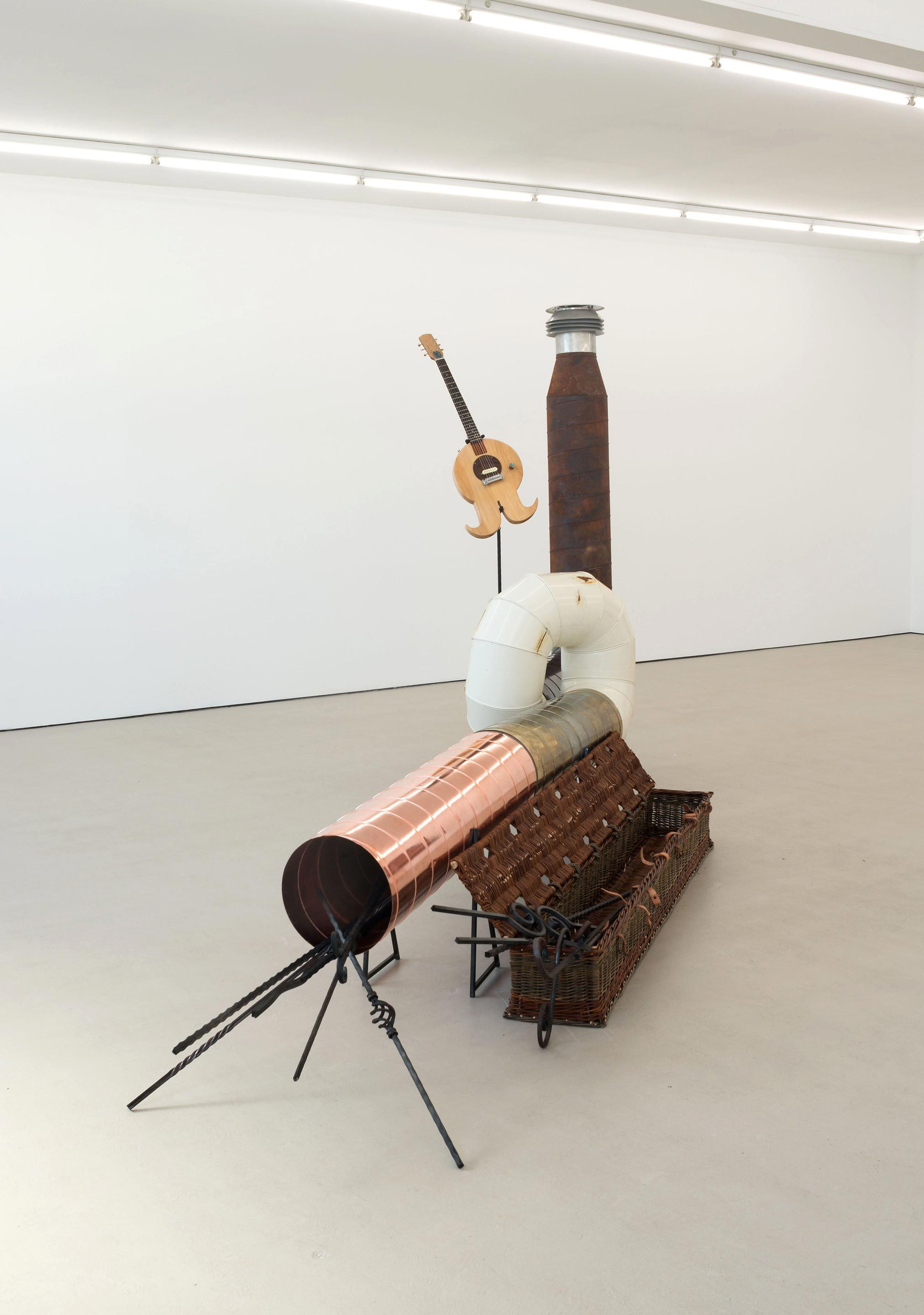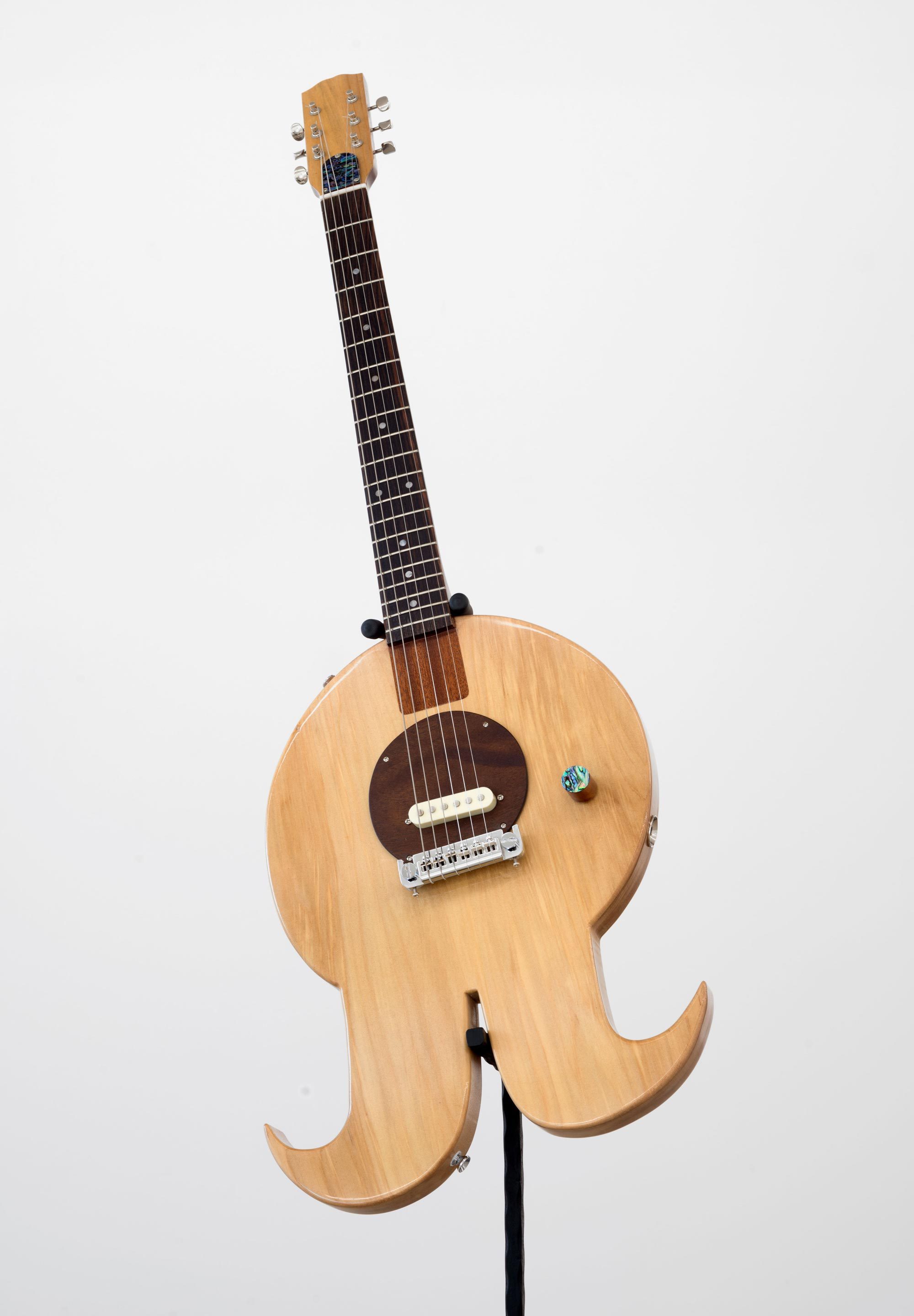 Hany Armanious, Nick Austin, Oscar Enberg
Touch your brain
09 Oct – 14 Nov 2015
Hopkinson Mossman is pleased to present Touch your brain, a group exhibition featuring new work by Nick Austin, Hany Armanious, and Oscar Enberg.
Touch your brain considers the relationship between the cerebral and physical, and the energy flows between content and form. Each artist in the exhibition prospects forms from various sources –popular culture, history, the studio, the ground– that, after a process of translation, are exploited for their ability to transmit meaning. In Touch your brain, Austin's droll nodes of thought, Armanious' secular alchemy, and Enberg's baroque sculptural parables are considered as formal riddles.
Nick Austin uses ready-to-hand, modest objects as both material and subject matter. His forms are drawn from the studio or domestic environment, often directly related to work habits (pencils, cigarettes, envelopes, book pages), and/or associated with duration and display (calendars, clocks, maps etc). In Austin's work, innocuous objects are animated by the emotion and psychology of their making. His work considers how the act of thinking might manifest materially, or be contained (and communicate) in a picture. Touch your brain features new work by Austin including Negative Production; a suite of seven paintings of the same cardboard box, each unfinished in different way. In the guise of an incomplete cognitive game (like an exhausted spot-the-difference), Negative Production asks us to consider, again, and again, the dual sensations of looking and thinking. A second painting, Erased Tattoo, is a picture of a human leg with a not very successfully removed tattoo.
The problem of sculpture making, considered through process of casting, is at the nucleus of Hany Armanious' morphology. His sculptures are typically cast from common objects in which the artist identifies some vestigial energy that, taken together, build a curiously interconnected symbolic system. The first work encountered in Touch your brain takes the form of an engorged truffle or gōngshí (Chinese 'scholars rock') – a resinous shape made by pouring polyurethane into a hole, burying it, then digging it up. These works have been described as sculpture reduced to its most base form – a swelling, or lump, formed in the dirt by a mucky, primal process (that, taken to its logical conclusion, casts the artist as pig, rooting in the earth for treasure). A second work by Armanious', titled Still Life, is a section of incised wall-board, meticulously recast in polyurethane and white bronze. The apparent economy of Still Life appears as a foil to the obscene materiality of the truffle, however, as with all of Armanious' work, material and labour values are inverted, warped or perverted (what appears throw away is in fact laboured over, and vice versa). Through quiet verisimilitude, Still Life makes explicit the durational character of things – it's surface bears trace of the impact of multiple forces, most significantly human imprint, and the effects of entropic decline.
The sense of decline and dysfunction in Oscar Enberg's work is generated by narrative threads in literature, television and civic/cultural histories. Enberg's work for Touch your brain synthesizes two storylines – Charles Ribart's proposed elephant monument for 18th century Paris and Samuel Beckett's 1965 text Imagination Dead Imagine – to build a material allegory of energy exchange and unrealised potential. The axis of Enberg's large sculpture is a chimney flu augmented with various objects, including a long wicker basket, wrought iron fire pokers, and a custom guitar in the shape of Jean Arp's automatic drawing, Schnurruhr (Moustache Watch) (1923). The material language of the fireplace recurs in the work, as a site of combustion and eventual dissolution, and for connotations of conflicted labour politics. Riveted, plated in shiny metal in some sections, rusted out in others – the chimney appears to operate its own volatile energy system, full of rallies and reactions. The loop de loop recalls the burst of energy and subsequent decline of the rollercoaster, and echoes the spiral form that has recurred in Enberg's work as a cartoon of entropy: linear and constantly turning in one direction.
Hany Armanious (b. 1962) lives and works in Sydney, Australia. Recent solo exhibitions include: Selflok, City Gallery, Wellington (2014); Set Down, Michael Lett, Auckland (2013); we go out inside, Roslyn Oxley9 Gallery, Sydney (2013); Birth of Venus, Foxy Production, New York (2010); The Oracle, Contemporary Art Museum, St Louis (2008); Morphic Resonances, Institute of Modern Art, Brisbane and City Gallery, Wellington (2006-2007); and Selflok, UCLA Hammer Museum, Los Angeles(2003). In 2011 Armanious represented Australia in the 54th Venice Biennale with his exhibition The Golden Thread. Hany Armanious is represented in New Zealand by Michael Lett, Auckland.
Nick Austin (b. 1979) lives and works in Dunedin. Recent solo exhibitions include: Time's Sieve, Peter McLeavey Gallery, Wellington (2014); Fallen Picture with Harpoon, Rear Window, Dunedin Public Art Gallery, Dunedin (2013); Total Dread, Hopkinson Mossman, Auckland (2013); The Liquid Dossier, Hocken Gallery, Dunedin (2013). In 2014 Austin participated in New Revised Edition at City Gallery, Wellington, and in 2015 he was part of a two-person exhibition, When shoe leaves foot, with Helen Maudsley at Westpace, Melbourne.
Oscar Enberg (b. 1988) studied at the Canterbury University's Ilam School of Fine Arts and now lives and works in Auckland. Recent solo exhibitions include: Jean, Jean et l'enfant sauvage, Thomas Duncan Gallery, Los Angeles (2015); Sire So-and-So or Richard Pågen, Johan Berggren, Malmö (2014); The Pynchons, S01E02: Slouching Towards Dignity, Hopkinson Mossman, Auckland (2014); and The Pynchons S01E01, Gloria Knight, Auckland (2013). Earlier this year, Enberg participated in Les Règles du Jeu / The Rules of the Game at Centre Pompidou, Paris, and in December 2015 he will make a solo exhibition, titled the prophet, the wise, the technician, and the Pharisee, at Artspace, Auckland.
Hany Armanious participates in Touch your brain courtesy of Michael Lett, Auckland.