When I paint my masterpiece
Andrew Barber, David Keating, Don Driver, Fiona Connor, Oliver Perkins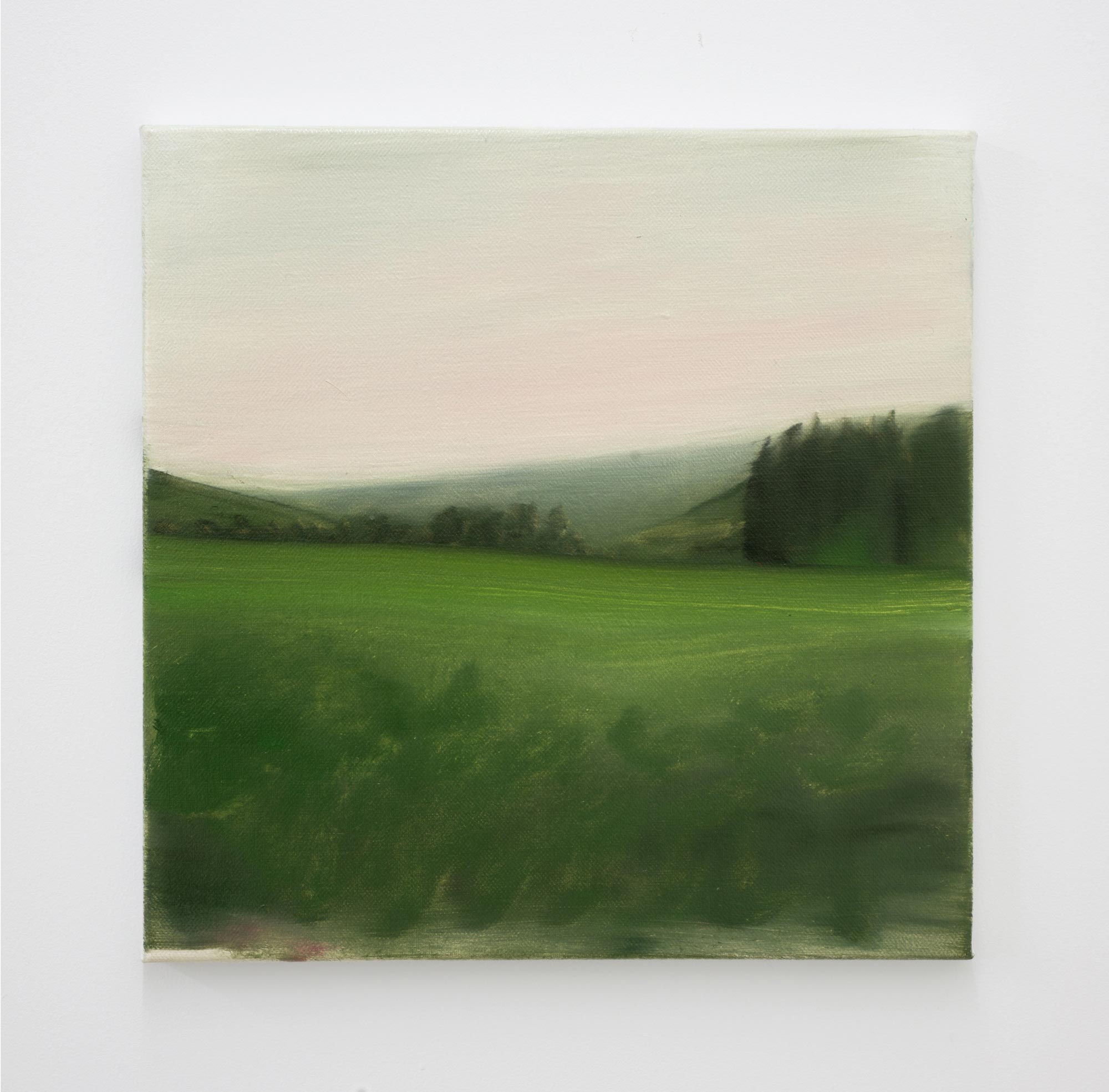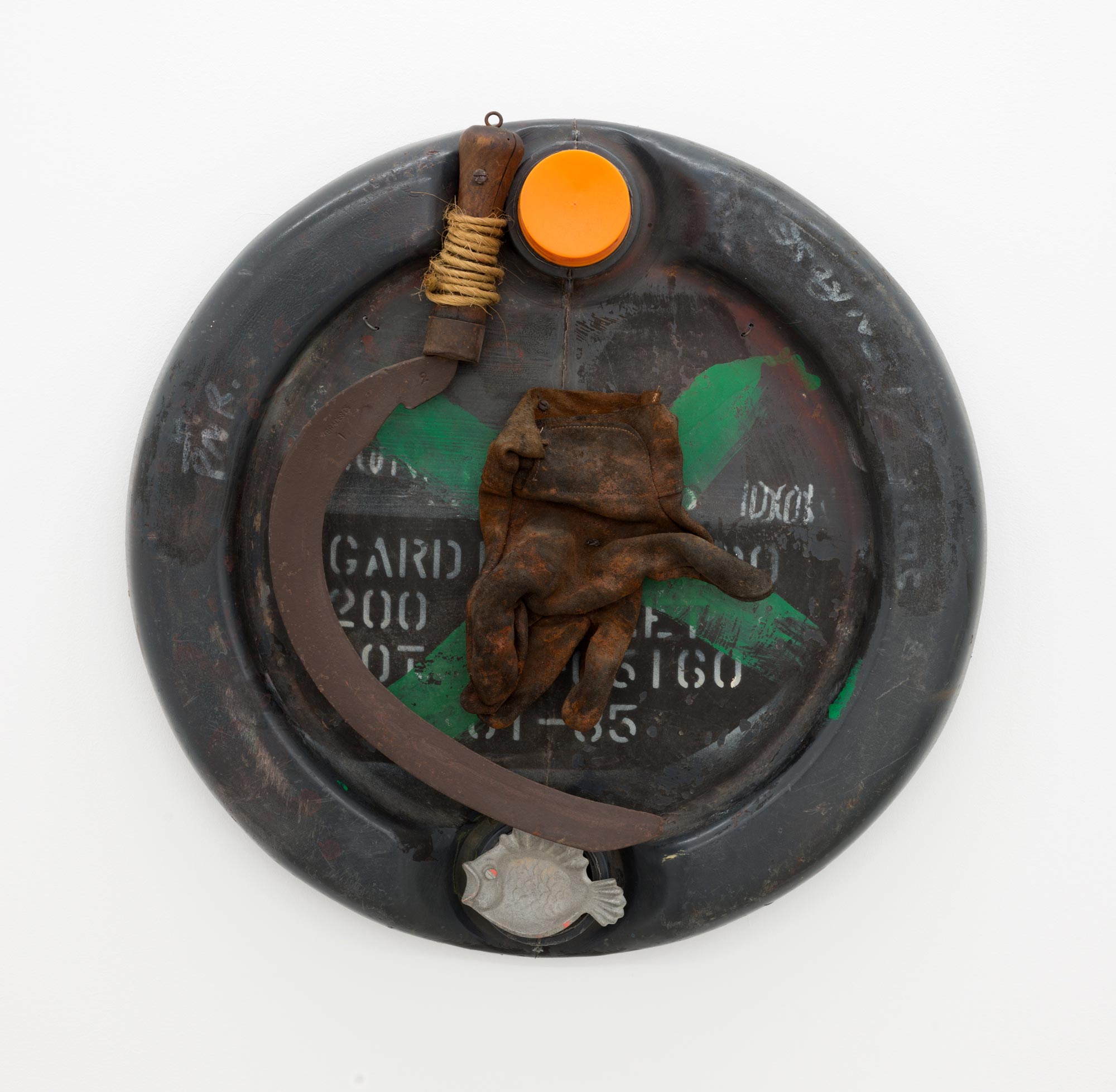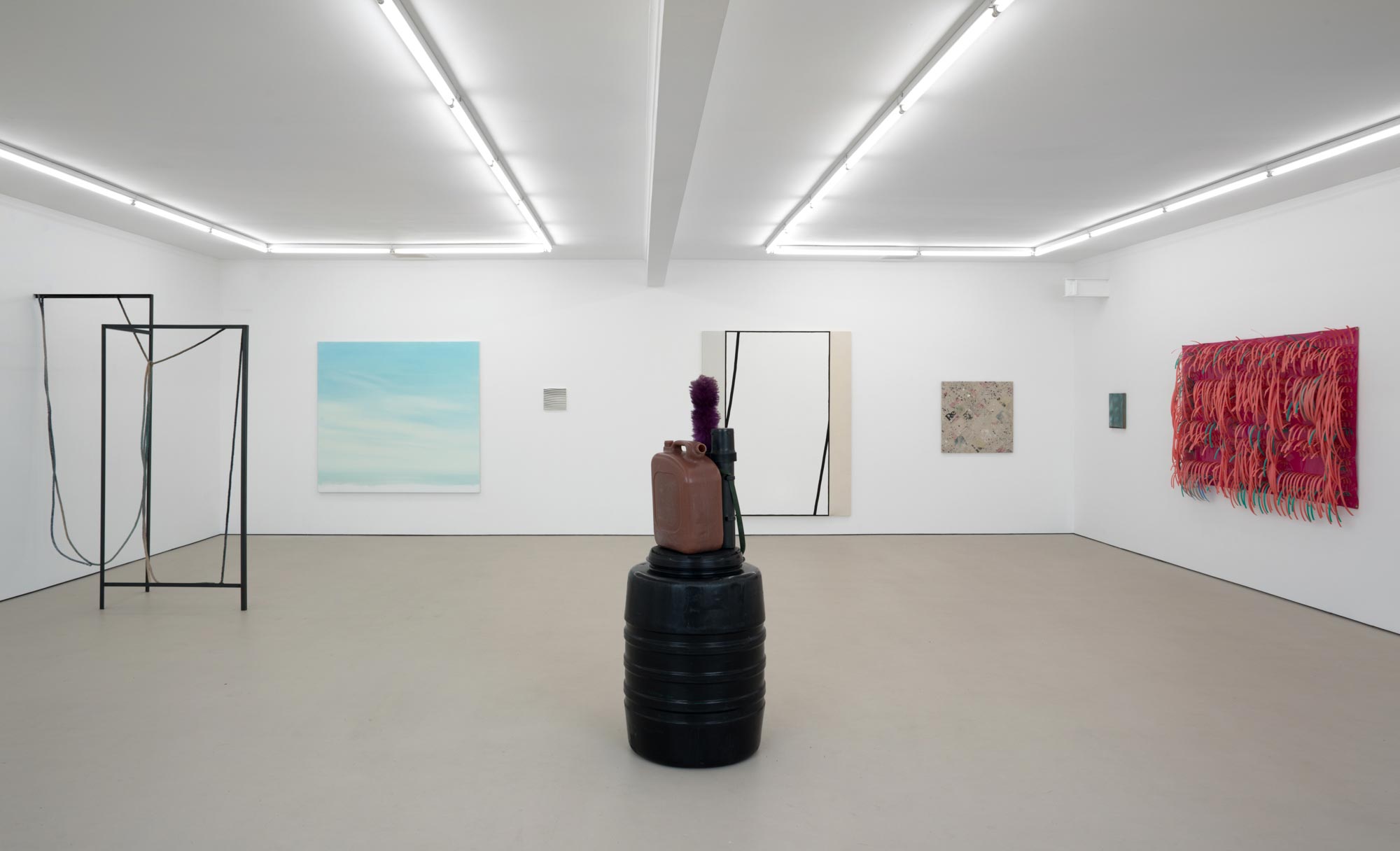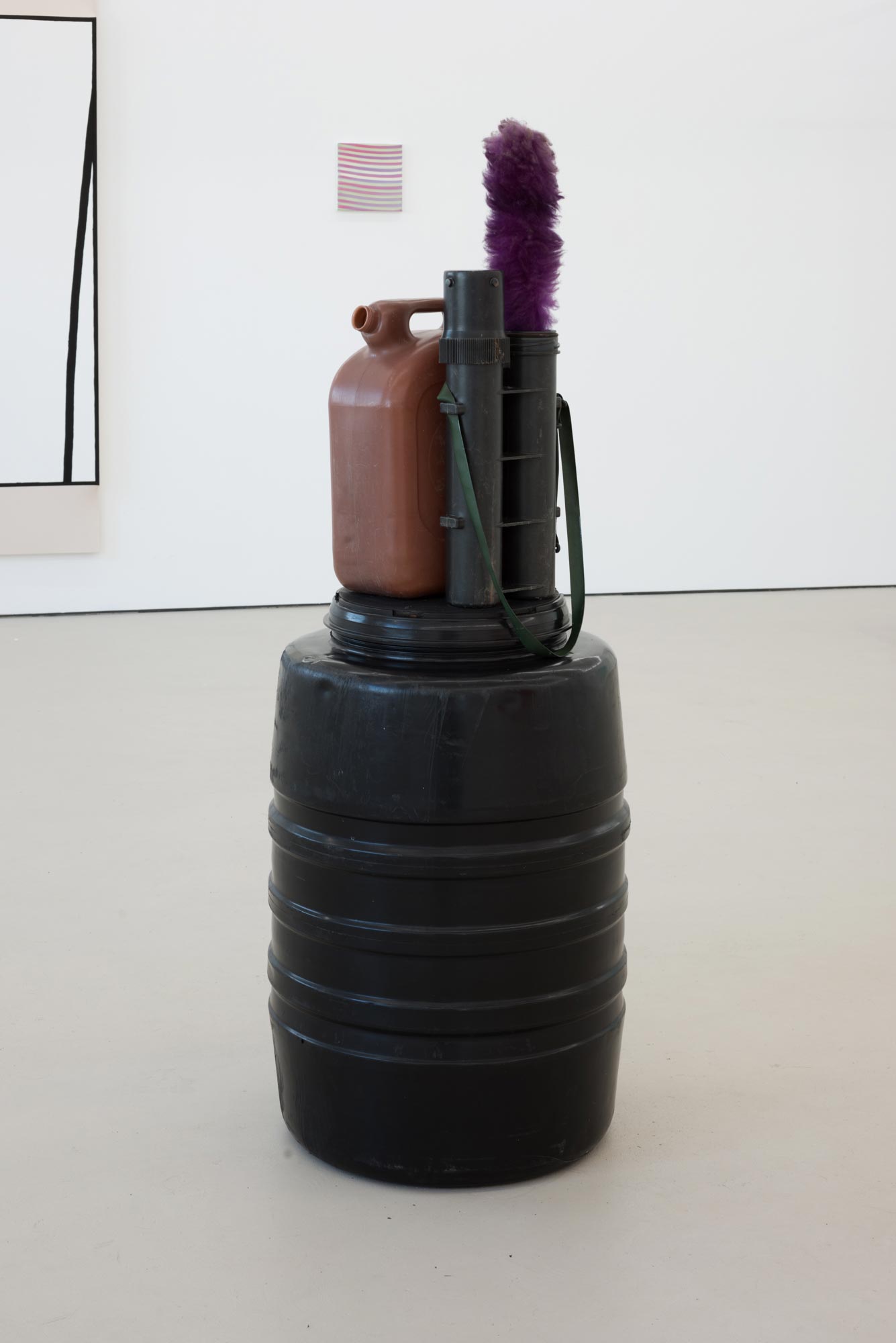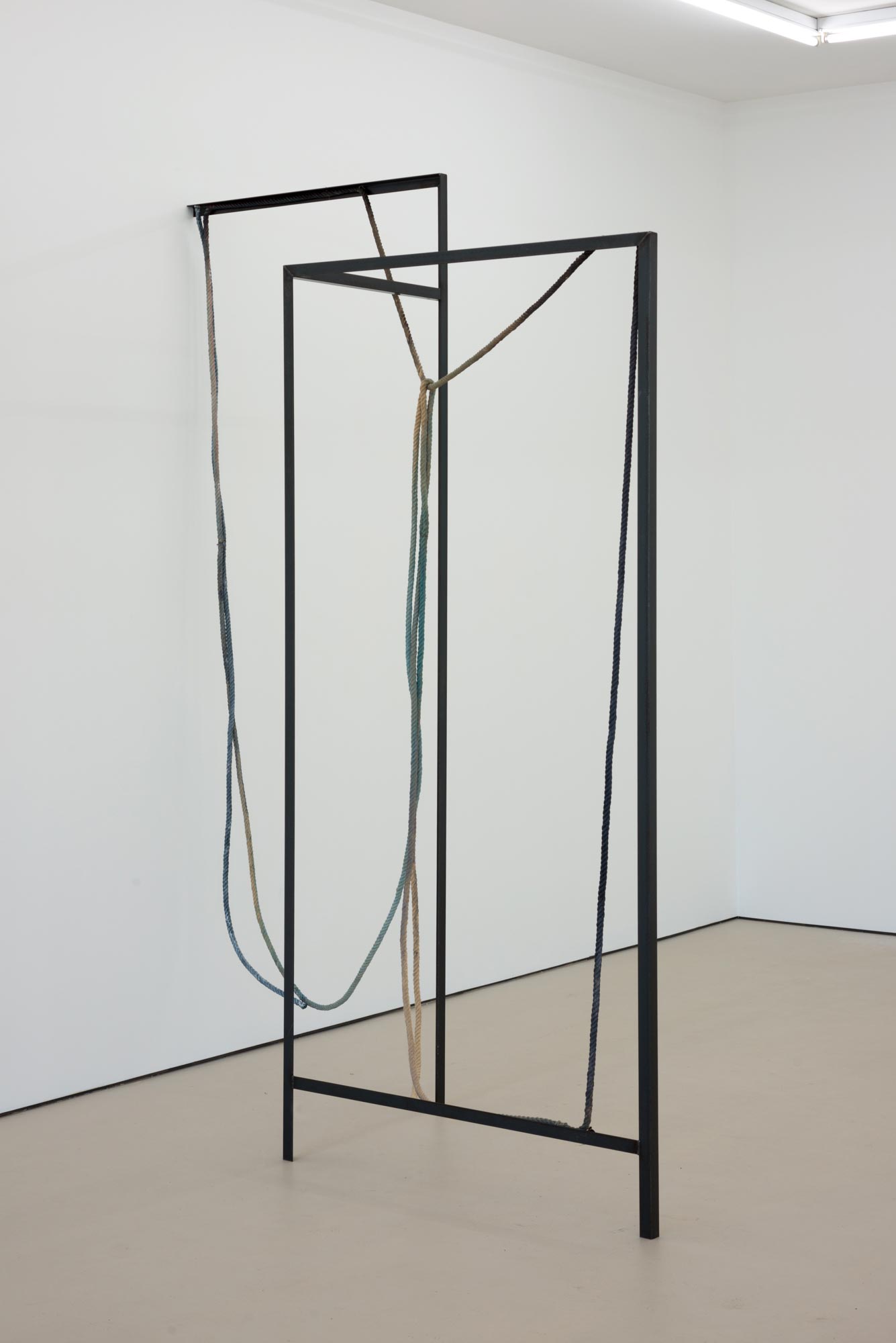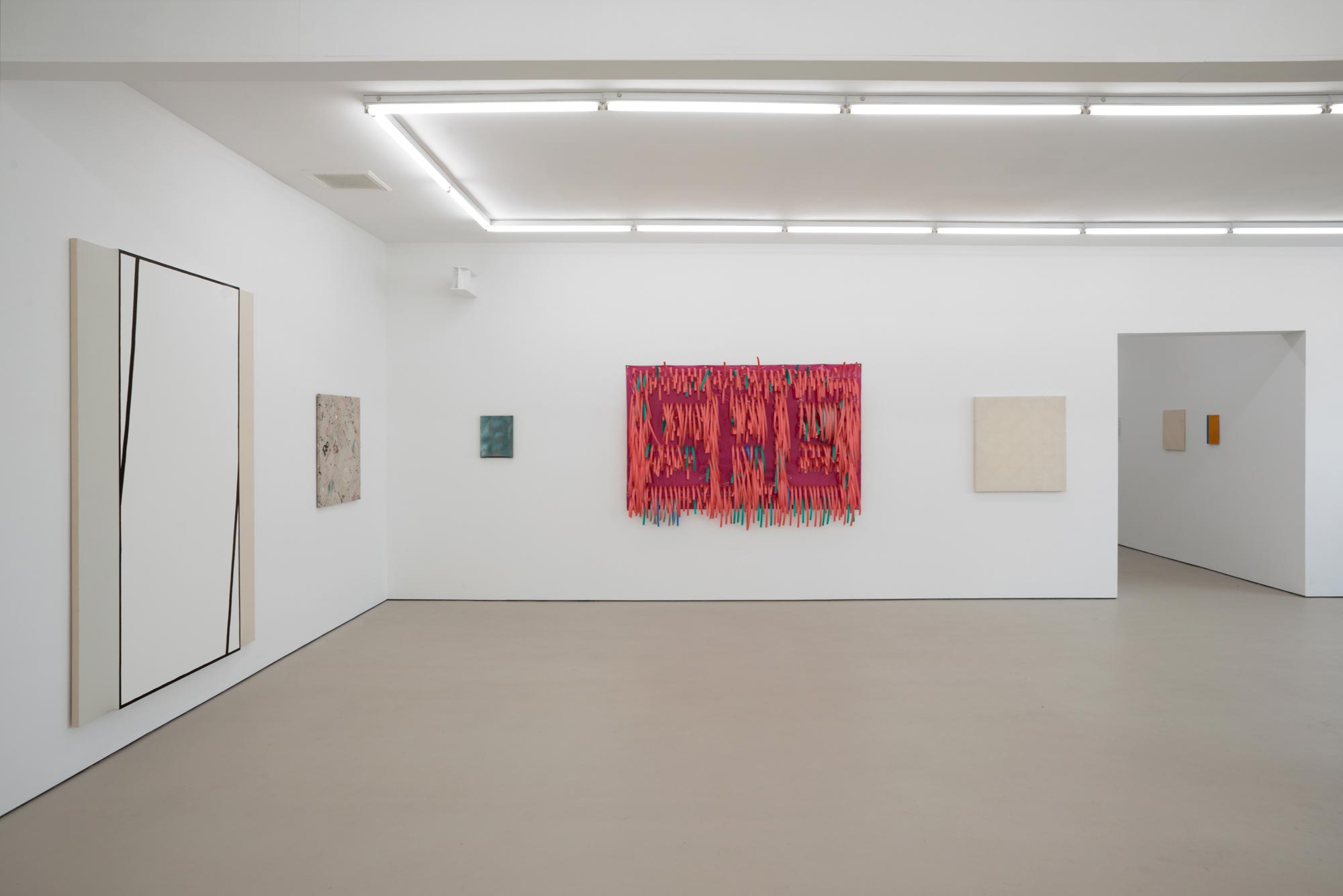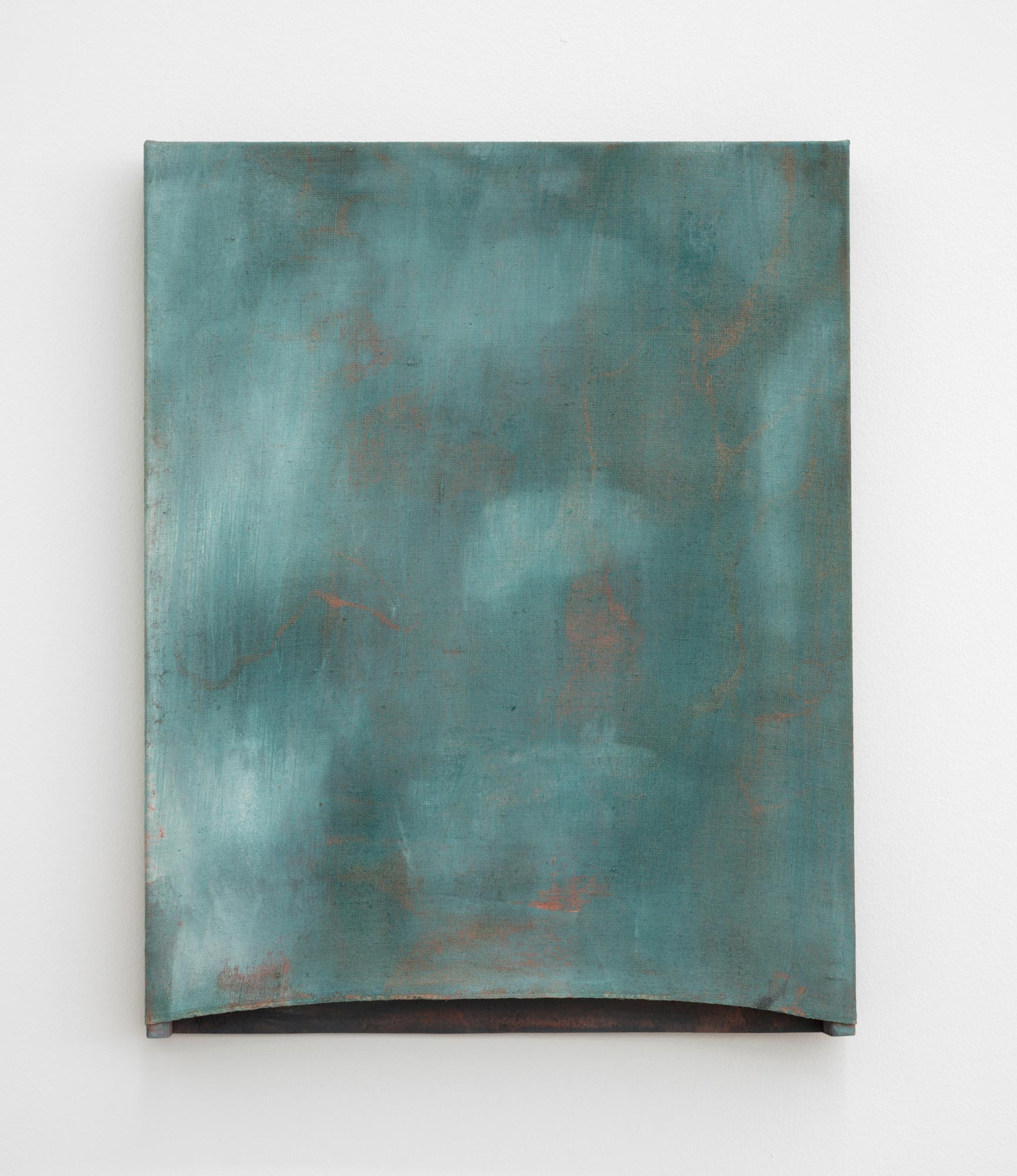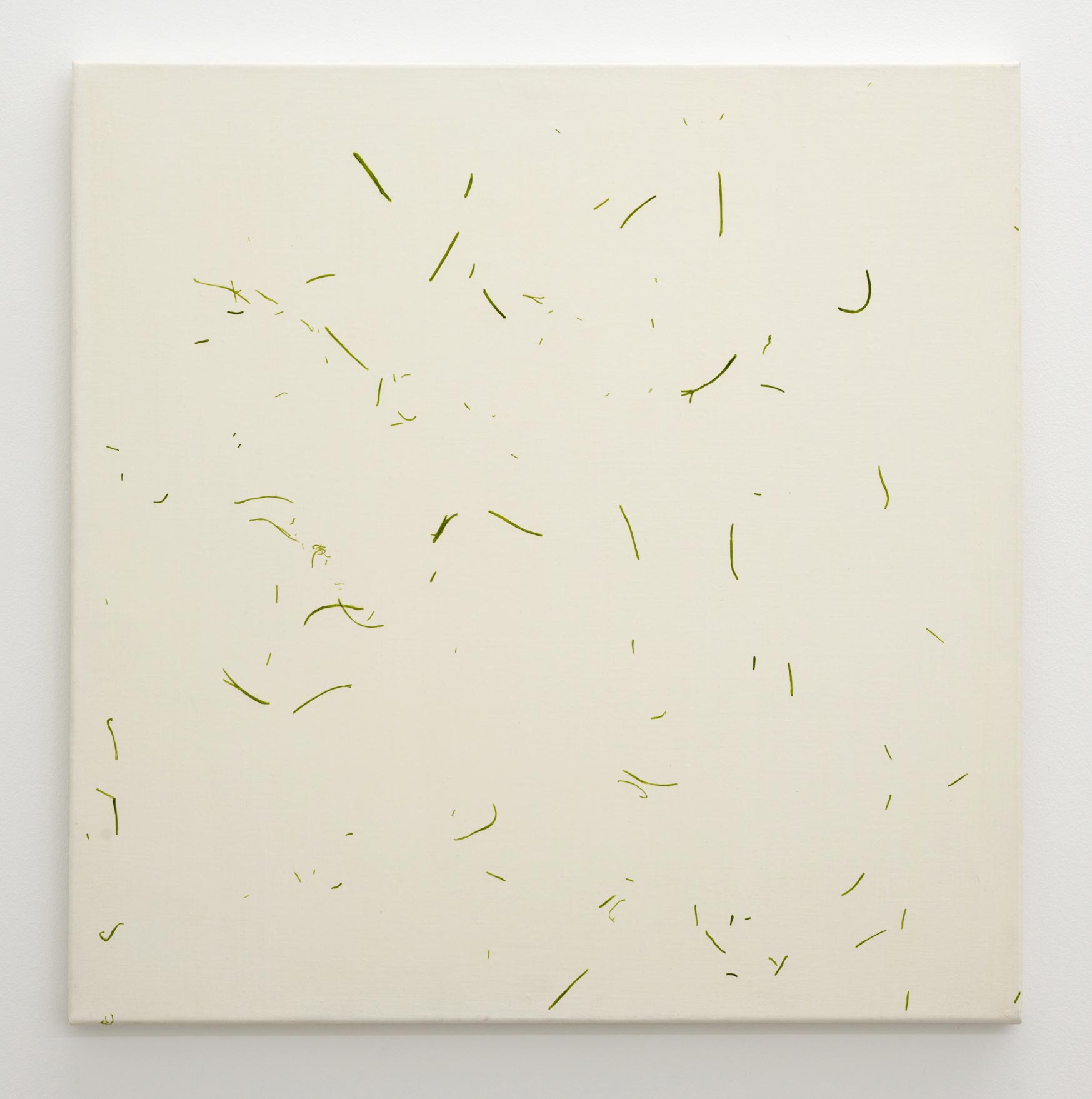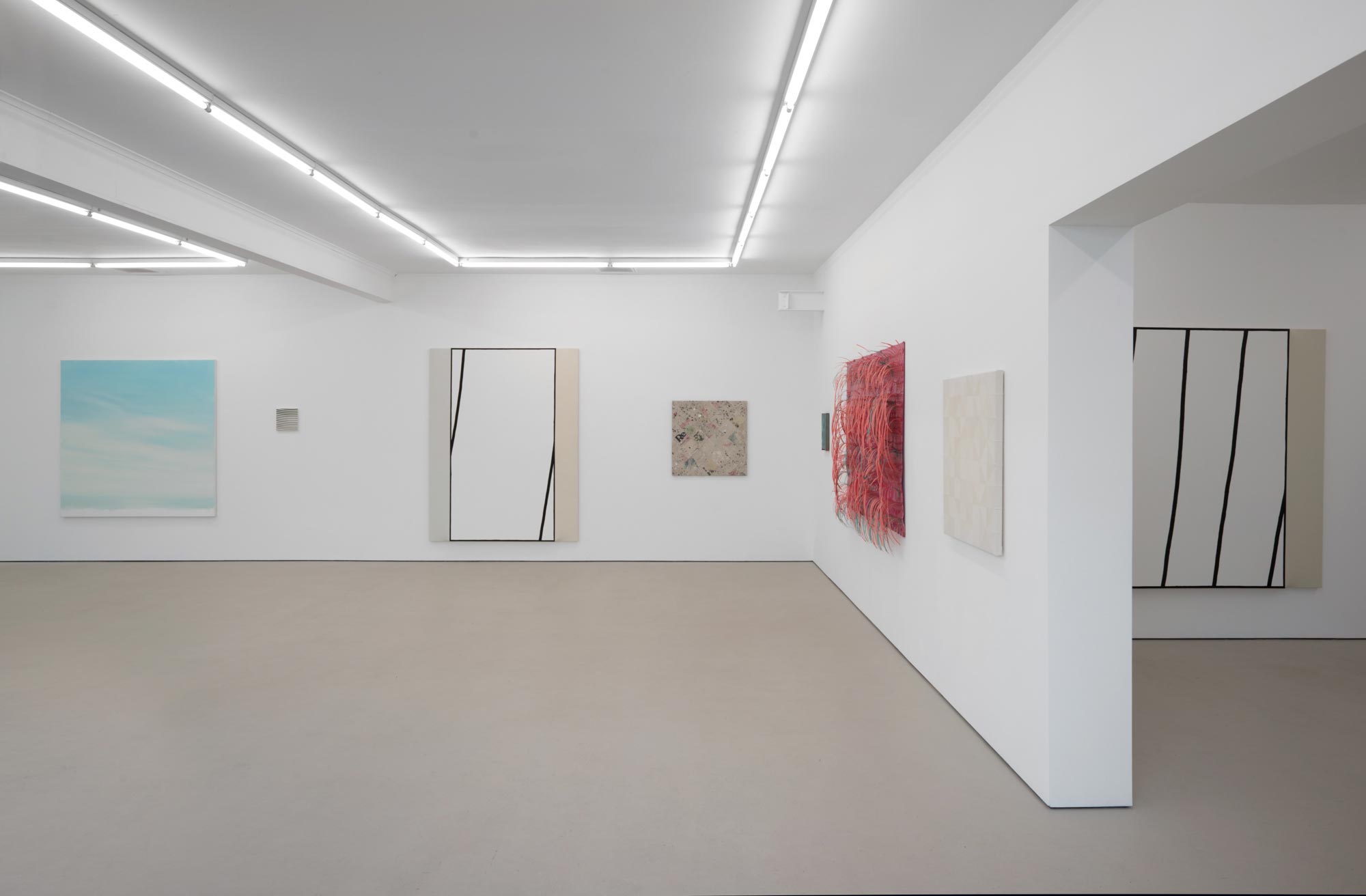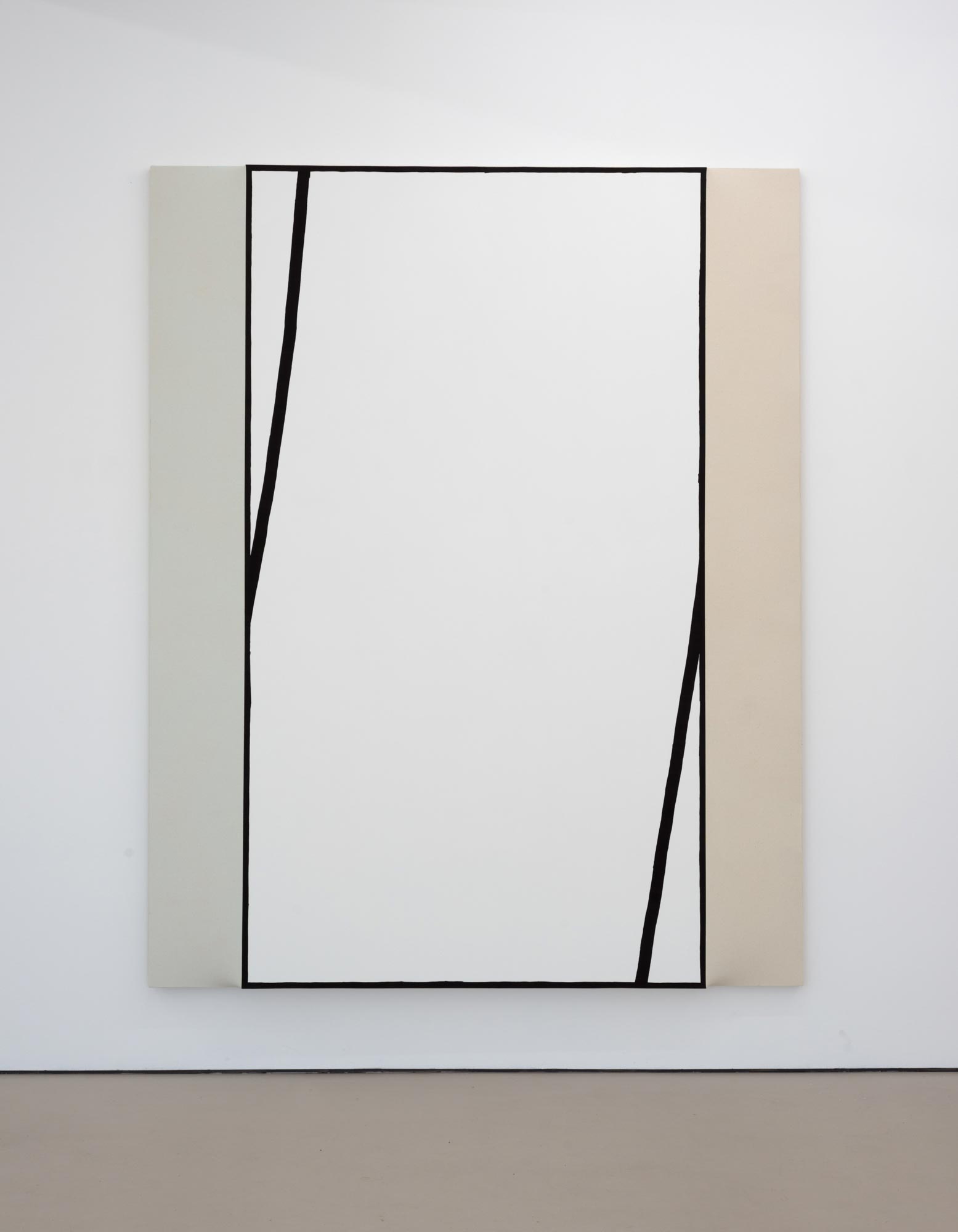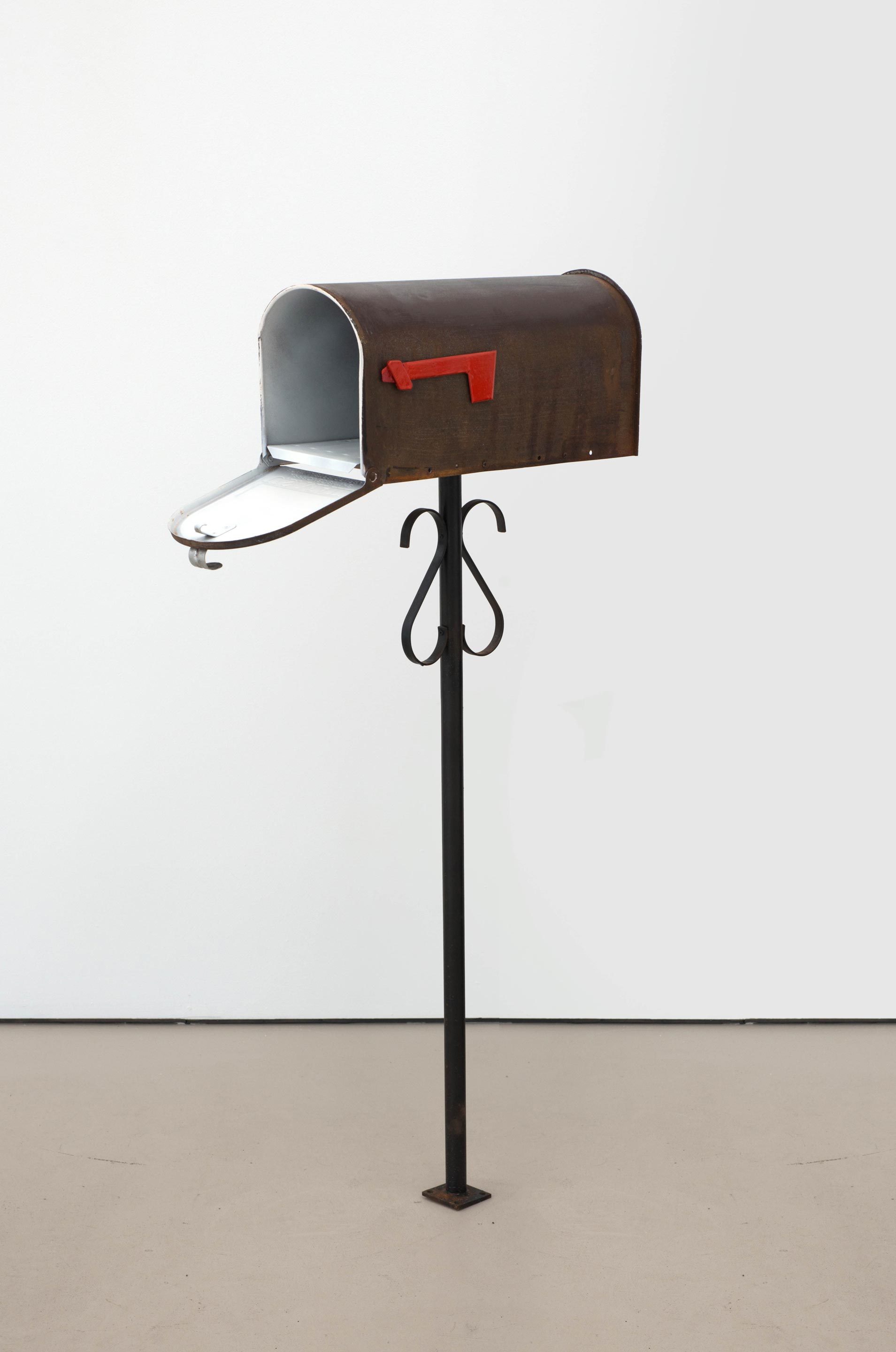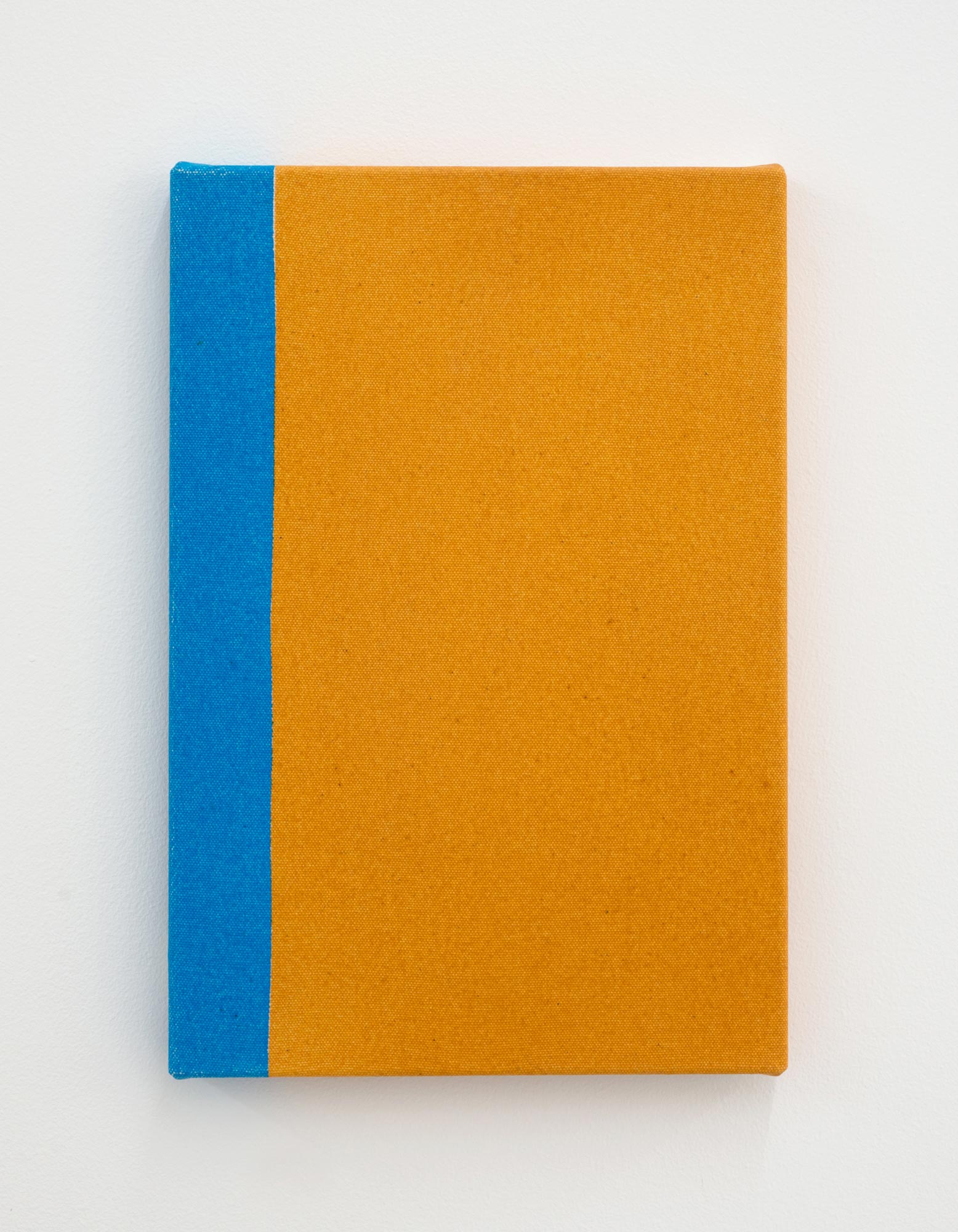 Andrew Barber, David Keating, Don Driver, Fiona Connor, Oliver Perkins
When I paint my masterpiece
09 Aug – 06 Sep 2014
Auckland
Hopkinson Mossman is pleased to present When I paint my masterpiece, an exhibition of work by Andrew Barber, Fiona Connor, Don Driver, David Keating, and Oliver Perkins.
When I paint my masterpiece looks to contemporary practices that express a material flexibility, or a mercurial shift between medium and form. The exhibition explores work that is simultaneously both sculpture and painting, or that is operating in a limbo between the two mediums, to examine the vulnerability and violence of that position.
The included works (that range from Barber's deceptively staid patchwork canvasses to Driver's energetic assemblage) express an acute sensitivity to their chosen materials, in both their immediate physical properties and contextual/historical legacies. When I paint my masterpiece considers these diverse practices through a temporary lens; as interpretations of visual modernism that take a playful, if not altogether reverent, approach to the dialectics of modern abstraction. For the most part, this irreverence is played out (subtly or confrontationally) in a subversive material enquiry, and/or in a certain tradesman-like (even rural) attitude to production and aesthetics.
In the work of Barber, Perkins, Keating and Driver, one can see a shared register of material processes that both promote and disrupt the physical confines of painting. Whether intimate or architectural in scale, both Perkins and Barber's work is always about painting's physicality; they work by deconstructing and reconstructing paintings through their basic elements – canvas, paint, wood stretchers. Their fundamentally experimental work evinces a sustained engagement with their immediate environment; the artist's studio (as workshop) provides the terrain, materials and parameters for ludic experimentation.
Barber's diverse painting practice is connected by an interest in light, used both as subject matter – orchestrated on the surface as hazy skyscape, diffused and shifting through the changing colours of his striped canvasses – or, in his patchwork paintings, deployed as an external influence. The wavy painted lines of the Good Stick series are defined by pieces of driftwood, proposing yet another representational system for 'landscape' painting, this time where the form is literally determined by objects found in the environment.
Perkins' recent work extends the actions at play within the process of making a painting. The subtle material reconfigurations of his implant paintings –where a second stretcher is implanted under the canvas – not only challenge the viewer's perception of a painting's conventionally two-dimensional surface, they function to amplify a vital tension in painting between containment and potential. Where in Barber's work there is violence materialised in the cut of the patchwork (the picture plane is here literally cut into pieces and reassembled), in Perkins' work it is in the strain of the drum-like surfaces, and the irregular lines that trace or imagine the currents of tension in the painting's skin.
If the modernist precision and craftsmanship of Driver's work from 60s and 70s can be seen as a historical precursor for Barber and Perkins' paintings in particular, his output from the 80s and 90s, typified by the free assemblage forms constructed from collected and gleaned objects, makes a curious antecedent for Connor and Keating's recent work.
Driver's output has been described as marked by a 'restless diversity'. His practice was, in essence, process-based; the restlessness driven by the infinite and radical transformative potential of collage. In the simple act of placing one thing (object, colour, texture) next to another Driver sought to energise his materials, to create 'magic' as he put it. Driver's material violence is found both in his own physical collage gesture (sometimes confrontationally esoteric or erotic), and ready-made in small-town rural New Zealand culture; in the patina of old tarpaulins, ripped fertilizer sacks, and animal hides.
The restlessness in Keating's work is more subtle. His sculptures and paintings interfere with the natural behaviour of materials, amplifying, for example, the inherent tension between the hard edges of the raw metal frame and the rope that hangs lyrically in contrast. There is a sense of openness to Keating's forms, and his sculptures in particular are designed to be looked both at and through. They appear as if a painting has been deconstructed, opened up, then rebuilt in a very different spatial register, refocused on sculptural concerns of hardness, drape, fall, and the ability that materials have to transmit on their own terms.
In both Connor and Keating's work there is an abiding interest in the transformation that takes place when mundane or vernacular materials are viewed in the gallery environment, through the lens of art history. Connor's is a process of iteration, where an existing object or architecture is copied at one-to-one scale and re-presented to an audience. The effective doubling (the sculptures are haunted by an invisible other) amplifies the messy vitality of objects that exist outdoors, and how this shifts under the preservative conditions of the museum.
In Connor's objects, patina is used as a form of painterly illusion; the 'aging' of her objects deliberately muddies the distinction between incidental and deliberate mark making. Signs of use direct our attention not only to the trace of generative action, but also to a dynamic relationship between humans and the objects they produce. For Keating, patina is employed as a type of painterly allusion. The curls of delicately dyed rope remember the blend of brushstrokes, Cubist or Expressionist, maybe even the folds of Tintoretto's drapery, while the metal structures (that offer different frames through which to view the gallery architecture) are like compromised cousins of minimalist sculpture.
Andrew Barber was born in 1978 in Auckland, where he is now based. Recent exhibitions include: Flags, Hopkinson Mossman, Auckland (2013); New Revised Edition, City Gallery, Wellington (2013); Black and Blue, Peter McLeavey Gallery, Wellington (2011); and Studs, Y3K, Melbourne (2011).
Fiona Connor was born in 1981 in Auckland and is now based in Los Angeles. Recent exhibitions include: Wall Works, Monash University Museum of Art, Melbourne (2014); 13th Istanbul Biennial, Istanbul (2013); Untitled (Mural Design), Dunedin Public Art Gallery, Dunedin (2012); and MADE IN L.A., Hammer Museum, Los Angeles (2012).
Don Driver was born in Hastings in 1930 and died in New Plymouth in 2011. Driver's work has been exhibited extensively and is held in every major public collection in New Zealand. In 1999 The Govett Brewster Art Gallery staged the exhibition With spirit: Don Driver, a retrospective 1965-1998, that toured nationally to venues including Auckland Art Gallery Toi o Tamaki (2000), and the Christchurch Art Gallery Te Puna o Waiwhetu (2000).
David Keating was born in 1977 in Melbourne and lives and works in Berlin. Recent exhibitions include: 4 Solos, Kunsthaus Baselland, Muttenz/Basel (2014); Passage, RaebervonStenglin, Zürich (2012);  Als Moriandi mit der Kinematographie liebäugelte, Supportico Lopez, Berlin (2012); and CHUTZPAH, David Keating & Dan Rees, Kinderhook & Caracas, Berlin (2011).
Oliver Perkins was born in 1979 in Christchurch and now works between Christchurch and London. Recent exhibitions include: Dean Leavin/Oliver Perkins, Rod Barton, London (2014); Instruments, Hopkinson Mossman, Auckland (2013); John Moores Painting Prize, Liverpool (2012); Accordion, Cell Project Space, London (2011).
The works of Don Driver in When I paint my masterpiece appear courtesy of Hamish McKay Gallery, Wellington and the Chartwell Collection at Auckland Art Gallery Toi o Tamaki. David Keating appears with thanks to RabervonStenglin, Zurich.